Posted Monday, February 16, 2015 in:
Obsessed With
The Internet has long been my favourite way of discovering new products for the home that I never knew existed before. I love idly browsing shops. But so often it feels like I rarely have the chance to give them anything more than a fleeting wistful look as I hurry past on my way to an appointment. Or I don't have the chance to get to them during opening hours (or if I do, I am too lazy). So I do a lot of online shopping – and so does Mr Nerd. Gifts in particular. The Internet is the best for getting gifts – and especially things that not everyone has seen about before.
When I recently heard about Pitchi, I thought it was an awesome idea – not only beneficial for makers, creators and small business owners, but for online shoppers like myself. Pitchi is the world's first video-selling platform that works on a very basic but clever concept. The site is basically a free platform for young sellers and small business owners to pitch their product, or 'Pitchi', to potential buyers via video. Sellers have up to 60 seconds of video footage to capture people's attention and inspire them to buy their product, and people can buy directly from that video pitch.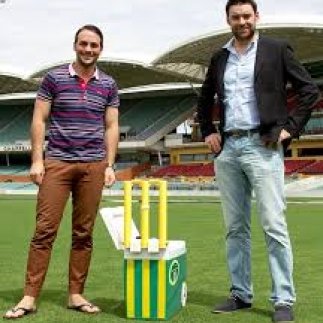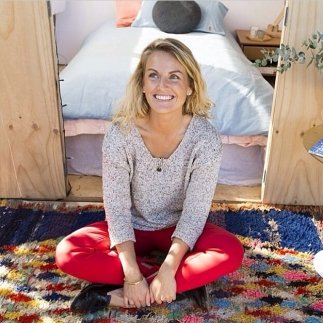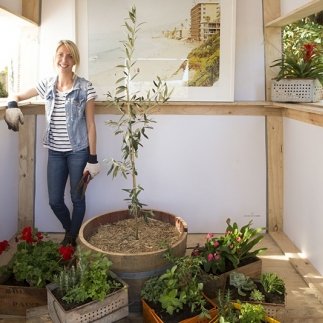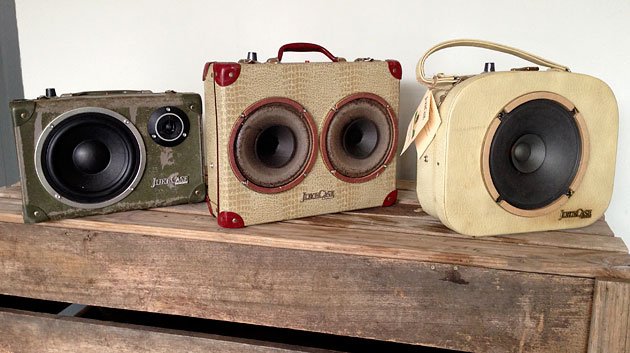 I love ventures that support local small businesses, creatives and makers and I really like the idea behind Pitchi. To my small business-owning friends, this could be worth looking into. Not everyone can afford a space in a bricks and mortar store, and sometimes markets for small businesses to visit seem like they're few and far between. Pitchi can be a great platform if you are looking for more exposure for your products - free exposure - and you don't need to have a lot of money for a fancy video production - the Pitchi guys love videos that are natural, unaffected and a bit raw, even ones filmed with an iPhone. They also promote the Pitchis they love on their huge social media network.
So if you like supporting local small businesses, next time you are looking for a gift that is a little bit quirky or different, Pitchi could be the avenue to try. You can browse the videos and see what takes your fancy, otherwise searching is simple - and so is buying (click on the 'Details' button on the top right-hand corner of each video and you get info on how to purchase). Here's a rundown of ten of my favourite Pitchi products for the home – all great gift ideas.
1. JUKECASE

Sometimes I look at boring ugly things in our house like our TV and our toaster and our speakers (usually things purchased by my husband) and I think, 'why don't people make them look cute?' Our lounge room speakers would look sooo much nicer in our '70s home if they had more aesthetic value. So I think this Pitchi is a very clever idea.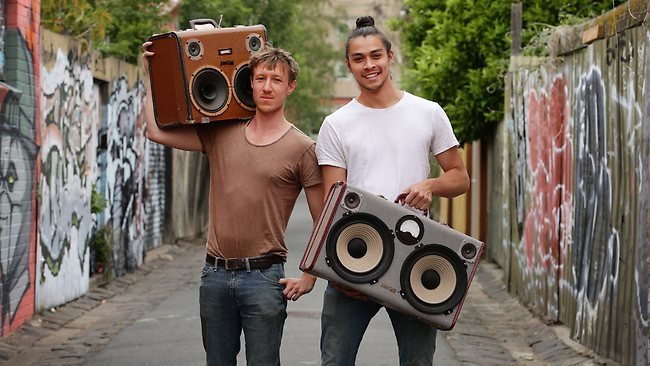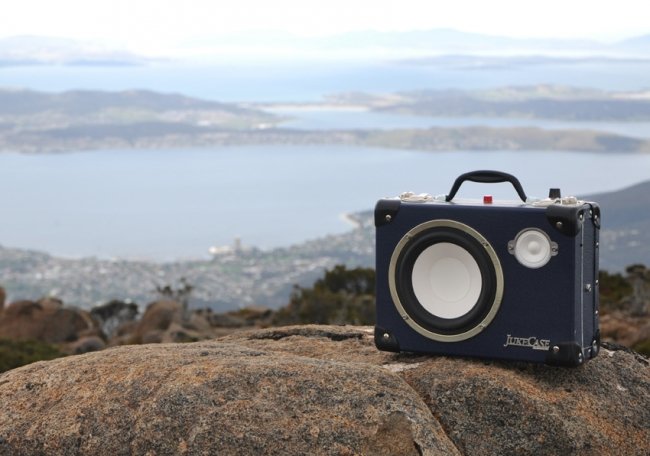 Started by Vincent Corneille and Rubin Utama (pictured)
JukeCase is an Australian company that makes JukeCases - portable audio systems made out of upcycled vintage suitcases and vintage speakers that you can sync to your iPhone. Not only do they look awesome (the suitcases have character, and they christen each one with a name like Konrad, Bron or Celia) the sound quality is also fantastic - Vincent and Rubin say vintage speakers were made in a time when audio quality was respected above everything else and are often thought to be some of the best. You can sync your JukeCase with bluetooth, and the team can also turn a suitcase you already own into a JukeCase.
A great gift for: your partner. (So you can use it too).
2. FLOTSAM MK2 BALCONY OR CAFÉ FURNITURE BY SAWDUST BUREAU

Carpenter Bryan Cush created the Flotsam MK2 furniture with the idea being that the easy-to-move pieces could be stackable, modular and adaptable so they could be used for different configurations as stools, benches or tables. To that end, the pieces are perfect for little spaces like balconies or courtyard gardens, or places where space is at a premium but sometimes extra seating and dining space is needed, like cafes. I would keep one in my entry hallway as a bench (you always need a handbag drop spot) and bring it outside for entertaining when we need more seats.

A great gift for: an engagement or wedding for trendy apartment-proud friends.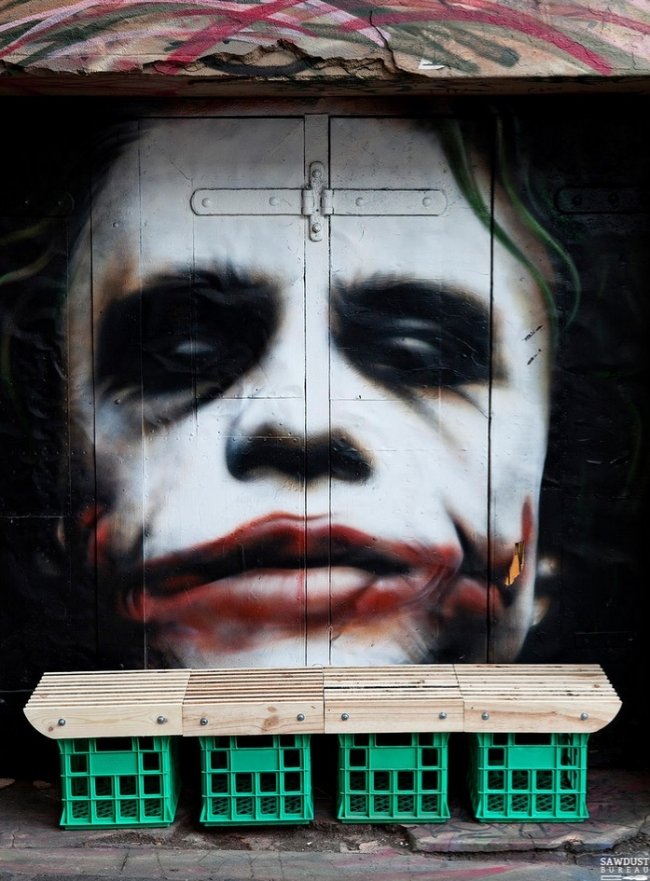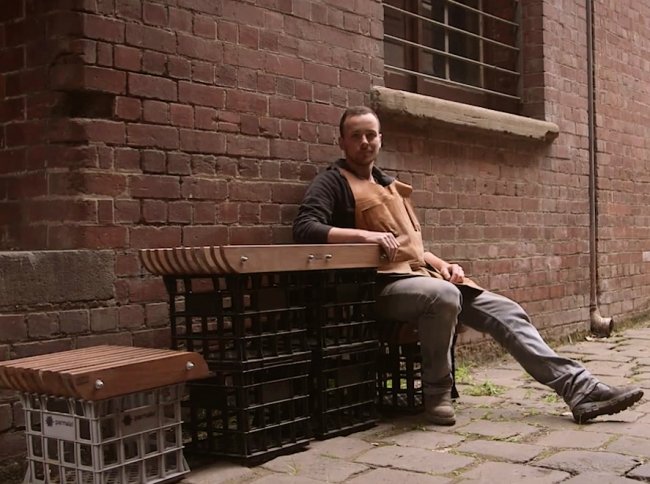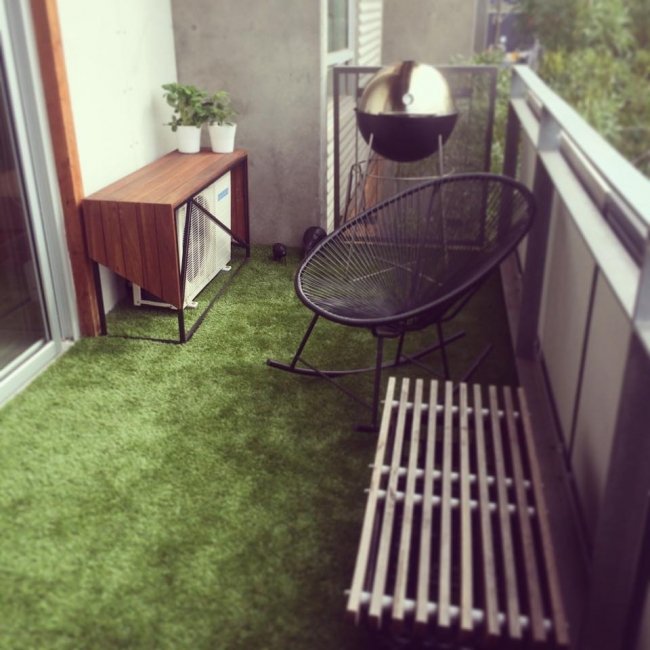 3. CORN AND CELESTE RUGS

Made from 100% recycled materials, these lush rugs are sustainable, soft, colourful, eclectic and a little bit kooky (think the style of Bri Emery from Design Love Fest or Emily Henderson after espresso). How gorgeous are they? Stylish, textural and vibrant, the rug collection consists of hand loomed Moroccan Berber rugs imported from the Middle Atlas Mountains, imported by Melbourne-based interior designer Georgina Davidson of Corn and Celeste.

A great gift for: your sister's housewarming or birthday.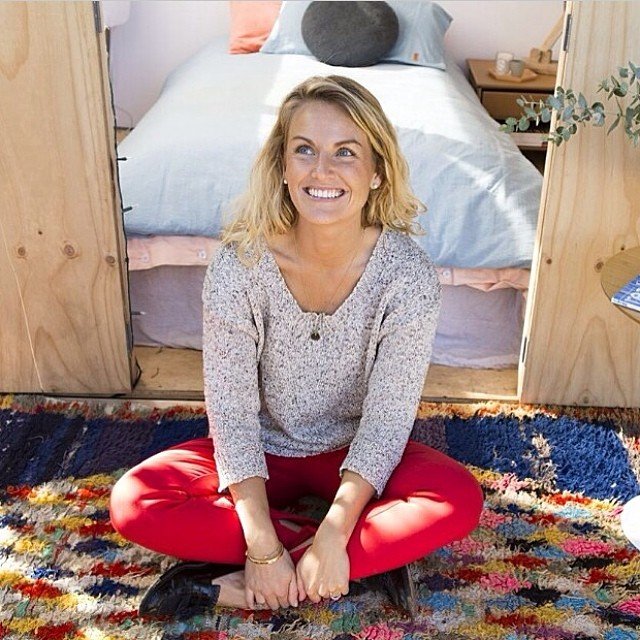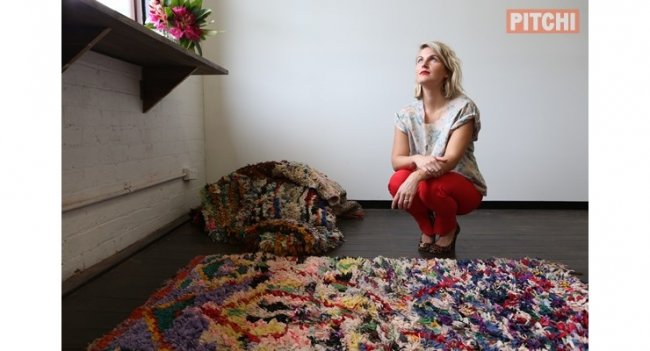 4. WINE BARREL HERB GARDEN

As you might know already we have numerous wine barrels in our garden that I have planted with blueberries and herbs – which we use in our food a lot. So I love this idea from Fleur McFarlane from Fleur & Wood (and yes Fleur is her real name). Fleur & Wood sell instant gardens for Melbournian people who are short on space and time. You pick your product, like these wine barrels, you pick your herbs and they deliver to you your wine barrel, lushly growing already, so it looks amazing on your balcony or in your garden. I just really like that they bring it to you, which is really awesome, because wine barrels are freaking heavy and annoying to put in the car.

A great gift for: green thumbs, home chefs and newlyweds short on space.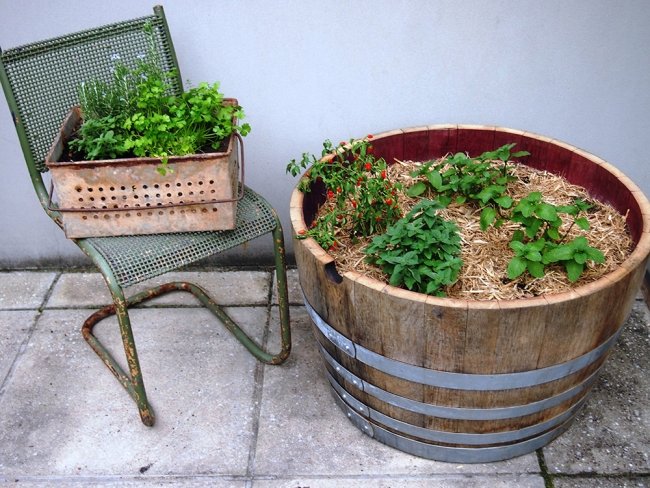 5. PLANET YUM – GOAT MILK SOAP

Do you remember when the gelato craze first 'came' to Perth? I do because it was 2004, gelato shops seemed like they started popping up on every corner and I was a bit fatter than I am now. I was so enamoured that I even made my 19th birthday party a gelato party (how was I still single). While I don't eat anywhere near as much gelato now as I did back then I still do understand the lure of it. This gorgeous soap, made by Planet Yum, looks exactly like slices of delectable gelato and it's affordable. The Pitchi video, showing how it's made, will make you want to eat soap. It looks that good.

A great gift for: a little but nice thing for mums, mother-in-laws, bridal showers and nannas.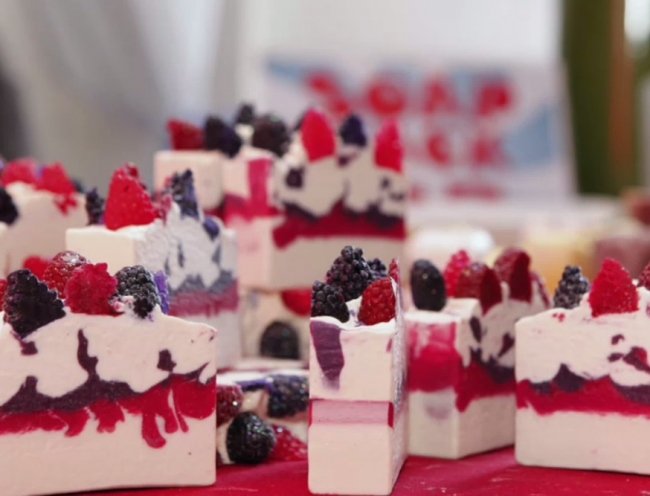 6. FLASHLIGHT PENDANT CEILING LIGHTS BY INKSTER MAKEN

We have been on the hunt for pendant lights for our kitchen for ages, and these ones are making me wonder if we have found them. Made by hand by maker Hugh Altschwager under his business Inkster Maken, each light is made from South Australian limestone and reclaimed Oregon timber that he carves piece by piece. I love that they're made from Aussie natural stone – so different to other products on the market.

A great gift for: yourself.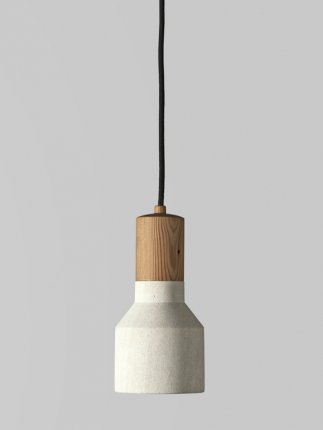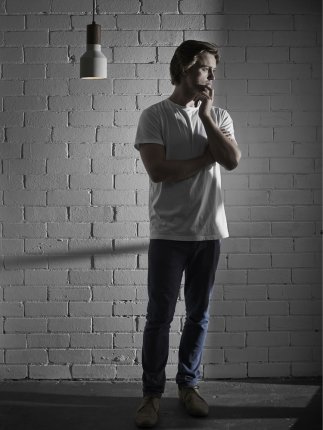 7. THE CRICKET COOLER

Sports and booze? Perfect gift. This esky + cricket wicket in one is very clever – perfect for using in the backyard or taking to the beach, park or camping (my favourite pasttime). And a cool thing about it is that the wicket part doubles as a handle so you can wheel it around easily. I want one. Would you believe me if I told you I can't throw a ball for shit but I can bat. It's the Sri Lankan in me.

A great gift for: your brother, boyfriend or dad.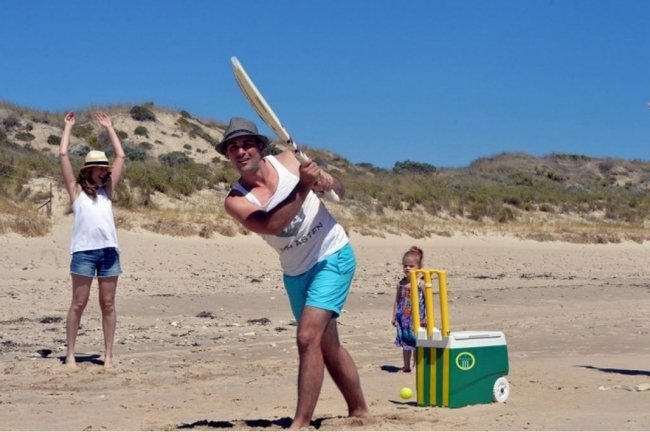 8. SANDUSA TOWEL

This idea is so simple that I wish I had thought of it. It's a super-soft beach towel with a nylon backing so you can lay it on the sand without it gathering sand like a sponge (to dump it ceremoniously in your car afterward). The design also means you can wrap it around yourself before sitting in the car and your car seats won't get damp.

A great gift for: your beach-loving friend.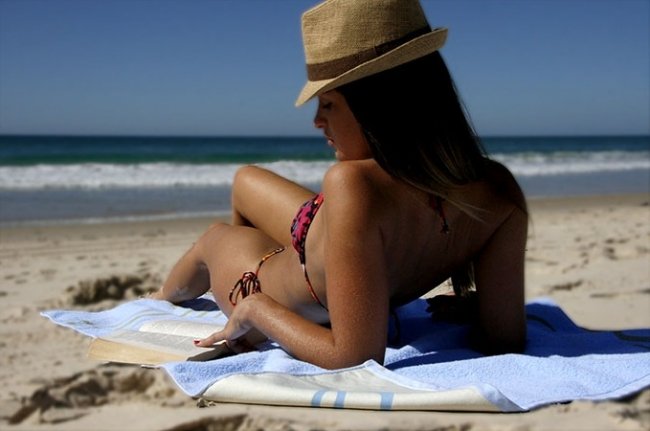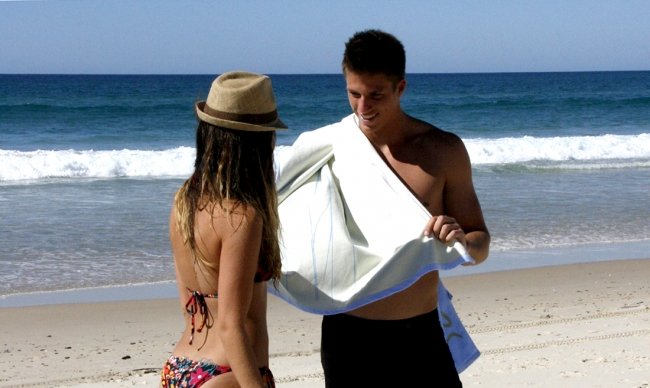 9. FREEFOLD CARDBOARD STOOL

Designed by a former architect, this stool is very clever, sustainable and perfect for small apartments. It folds in less than two minutes from three identical pieces of cardboard – perfect for easy packing away if you are tight on space. It was designed by a former architect, Tobias Horrocks of Fold Theory, who spent 14 years working in architecture before leaving a prestigious firm to move into another field of design. Now his practice Fold Theory incorporates cardboard design and recycled furniture.
A great gift for: Your hipster friend.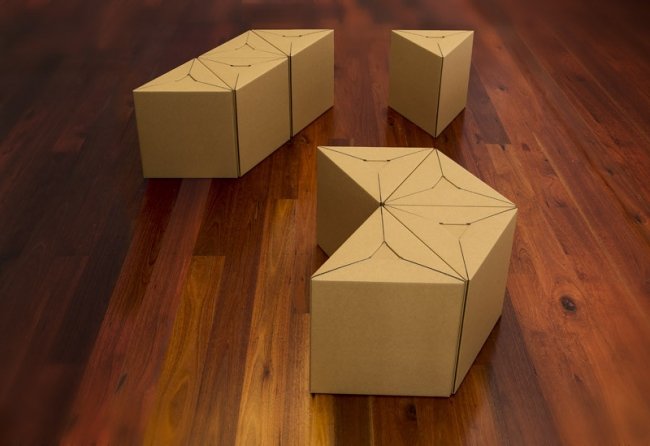 10. GRACE AND JAMES CANDLES

One of the things I like about the Pitchi videos is that often they give you a peek into the life of the maker or creator behind the product. I also really like hearing inspiring stories of people who have the guts to pack up a job that they no longer love to pursue something they really do.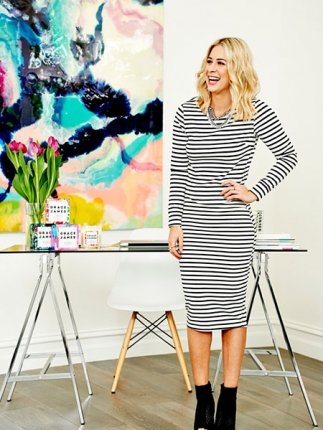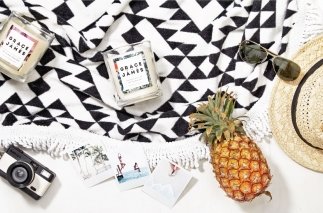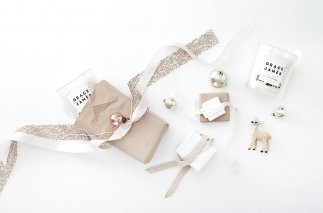 Grace and James founder Emma Davenport was a country girl who had always dreamed of a media career. She was working a high-powered job as a publicist for Channel 10 when one day she wondered if her fast-paced corporate career was what she truly still wanted. She packed it all in to pursue a new career – making locally poured, naturally scented candles. It's a very competitive market so Emma knew her wares would have to be different. Her aim was to create a candle with packaging that was so gorgeous that purchasers would be proud to present their gift unwrapped. And they'd also smell delicious.

A great gift for: That friend who's just moved into a new house, opened a shop or just needs a little pick-up.
I work with brands I personally like and collaborated with Pitchi for this post. However as always with my posts, all opinions expressed are my own. You can follow Pitchi on Facebook, Instagram @pitchicom and Twitter @pitchi.
What do you do for gifts? Do you online shop more these days than you did five years ago or do you still prefer traditional shops? What's one of the best products for the home you've seen lately? Maya x