Posted Monday, August 25, 2014 in:
Guest Nerd
As you know, Mr Nerd and I don't have kids, at least not yet. But we are at a time now where more and more of our friends are starting families. It's alarming.

No no, don't get me wrong, I like little kids. I used to babysit in my school and uni days (directly linked to reading all the Babysitters Club books). My alarm is because I'm realising just how messy kids can be. They are like tiny tornadoes that constantly spew out debris of toys, crumbs and unicorn stickers. Every room they touch looks like something has exploded in there. Our house gets messy enough WITHOUT little people living here; it would look like two bombs had hit it with a toddler. And I am not some kind of clean neat freak, but I like order and knowing exactly where my favourite pens are (note to Mr Nerd, who constantly wanders off with them and leaves them in his man cave). I have NO IDEA how anyone who lives with a kid manages to keep their house tidy and looking nice. So when I meet someone who has actually mastered having a gorgeous, stylish, TIDY home with two tiny kids, I know I have to pick her brain for my blog.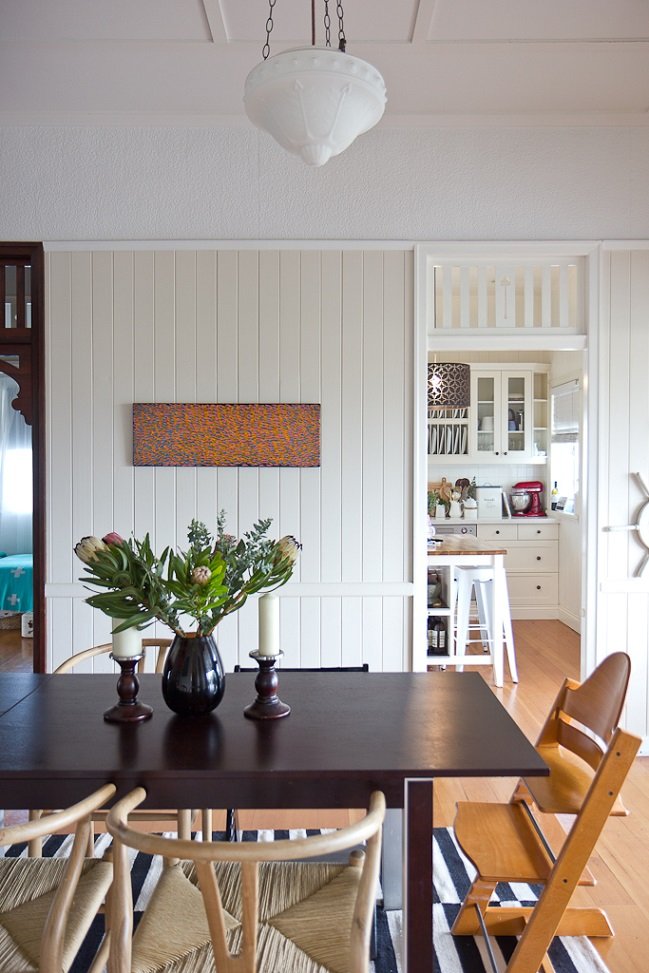 Interior designer Hong Henwood is the director of interior design consultancy
Affordable Style Files
, where she showcases her knack for finding the best budget items from shops like Kmart, Target, IKEA and Bunnings and tying them together in a way that makes them look a million bucks. You guys might remember when I did a story on
her beautiful 1940s Queenslander home
. House-proud Hong is that person who has a house that's clean and gorgeous. Yes, she puts in the effort to keep it this way, but she's a busy mum of two, Miya, 4, and Charlie, 2, her house is always magazine-worthy and she still manages to find time to design beautiful interiors with
Affordable Style Files
. She's inspiring.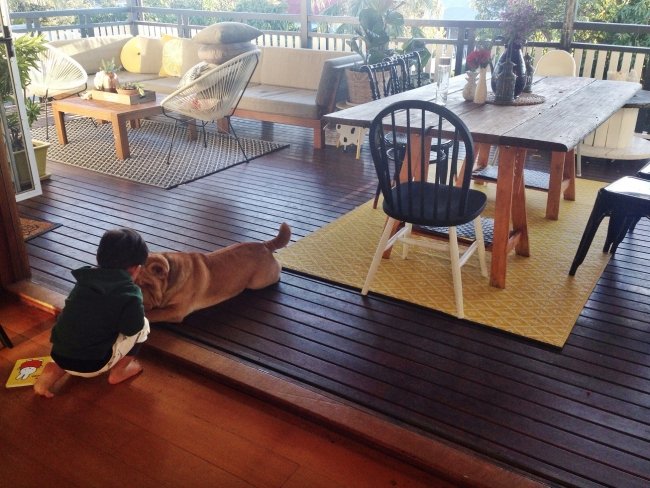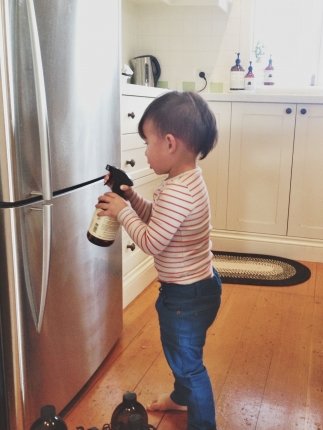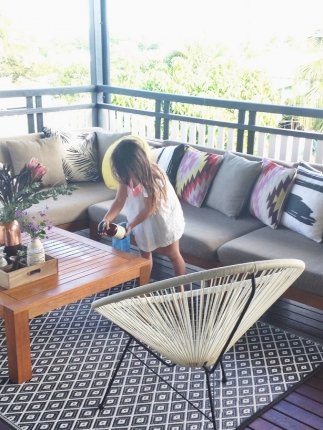 Like me, Hong is a big fan of the prettiest cleaning products around, Murchison-Hume. And we thought it would be lovely to throw a giveaway with this post. So thanks to the people at Murchison-Hume (who are REALLY nice!) you can even WIN a box of Hong's favourite Murchison-Hume cleaning products! Trust me, once you try them, you won't go back. These natural products are earth, child and pet-safe, the packaging is so beautiful they look great on shelves rather than tucked away in cupboards, and they make your whole house smell delicious. They will definitely make cleaning a bit more bearable! Over to Hong, for her 10 tips for a tidy and stylish house with kids...


1. SNATCH MOMENTS TO CLEAN – AND TRAIN THE KIDS
Hong has a morning routine in place for her family, but says mornings are still nuts! "Every morning we wake up, I make the beds and then onto breakfast," she says. "I'm lucky my husband takes charge of breakfast while I clean kitchen benches, wash dishes etc. Then we sit down for brekky. Once done, everyone takes their dishes to the dishwasher and gets ready. As you can imagine the scene at ours in the morning is just insane. I start vacuuming while shouting orders to the kids to brush their teeth and get changed. Yes, I vacuum twice a day! It doesn't take long - about 10 minutes really. It's just the effort of doing it gets people down. But I enjoy it. Then through the week I will do simple things like wiping windows and cleaning the bathroom while I shower or the kids shower."
Hong says you should also get the kids involved in cleaning and tidying up after themselves from an early age, and make them feel happy about helping with household tasks. "My kids love to clean," she laughs. "Get them their own cleaning cloth, spray bottle and gloves. Adds to the fun!" Hong also asks Miya and Charlie to hang up their towels after their shower. "The kids have their own towels which are coloured and with their names embroidered on it," she says. "There are hooks on the back of their doors and each child must hang their towel away after showers. It's the little things that helps keep the house in order!"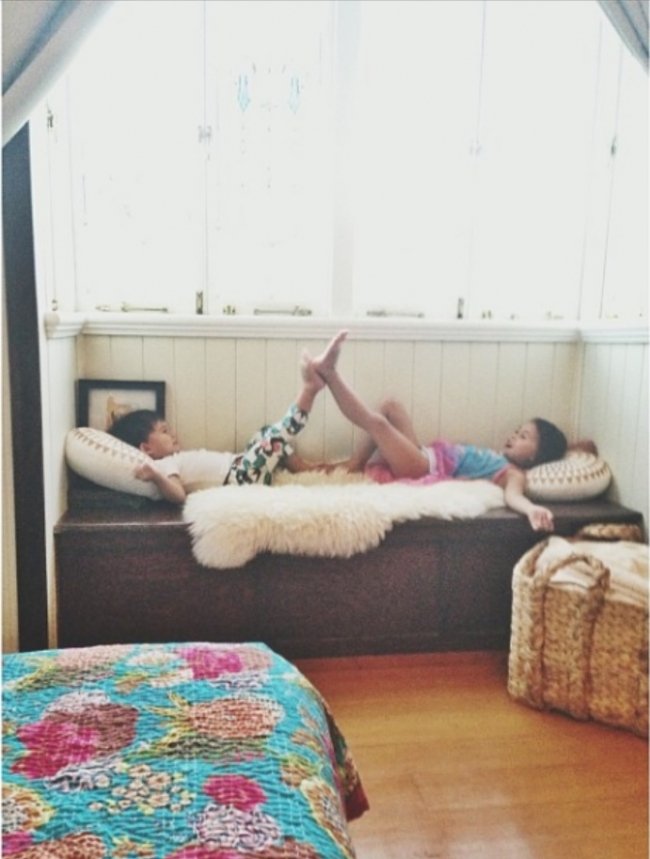 2. WIPE AS YOU GO
"I love to have eucalyptus oil to use as a disinfectant and I love to buy this $1.99 pack of blue wipes to have in the cupboard," says Hong. "Great to wipe up spills and clean counters with. I really don't like to use the same dishcloth or wipe cloth for too long. Perhaps a week is the longest I do. Is this bad? You can wash and reuse. They are the best! Anywhere I go I pack these - so sad I know!" Hong loves Murchison-Hume products for the home and swipes Bag Butler leather cleaner on her couches – it's not only good for bags but all leather goods. (You can win a bottle in our giveaway).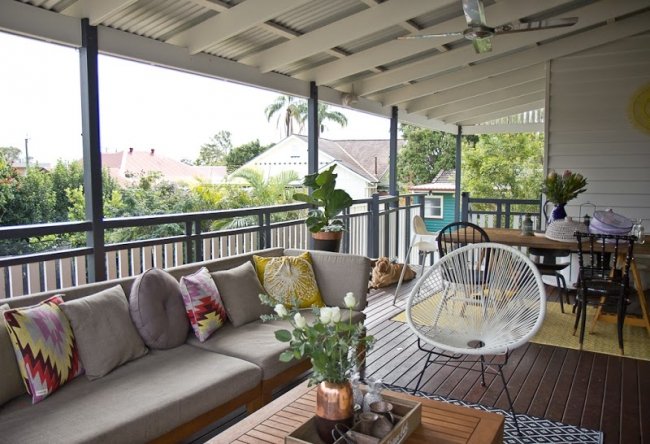 3. USE STYLISH STORAGE
"I love the Expedit and Stuva ranges from IKEA for toy and book storage," says Hong. She also loves to use lockers – which seem to have become one of her interior design signatures –gorgeous shelves, vintage suitcases, IKEA baskets and Oxfam baskets for soft toys.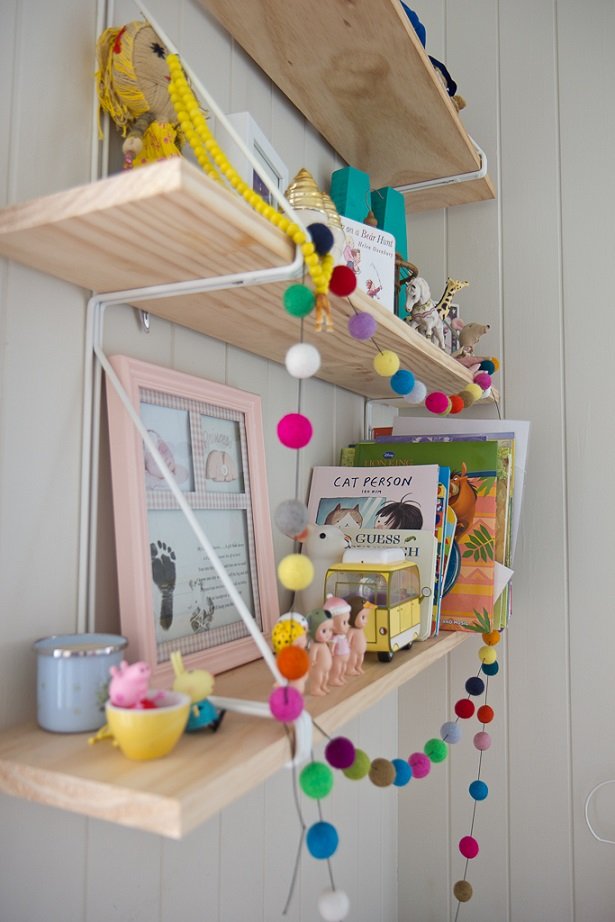 4. GET GOOD-QUALITY CLEANING PRODUCTS
Hong says the right cleaning products can save valuable time. "For bathrooms as well as kitchen sinks and tile grout, I use baking soda and vinegar, and I use eucalyptus oil for my floors," she said. "Murchinson & Hume Leather Cleaner, Dishwashing Liquid and Boys Bathroom cleaner all work amazingly." (And it sounds weird, but you can even use the Boys Bathroom cleaner to tidy unruly kids' locks! Murchison-Hume creative director Max Kater says she started making her own products because her son, Charlie, had allergies to traditional cleaning products. "Charlie has been allergy free since we started using our products exclusively in the house, and I even regularly use the Boys' Bathroom cleaner to spray the boys' hair down in the morning - it's that safe!" she says).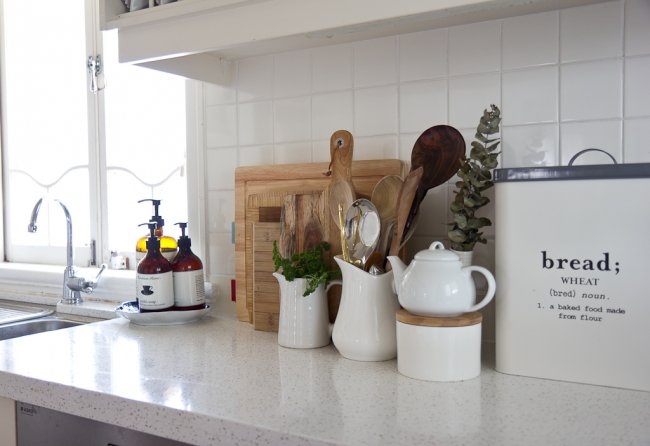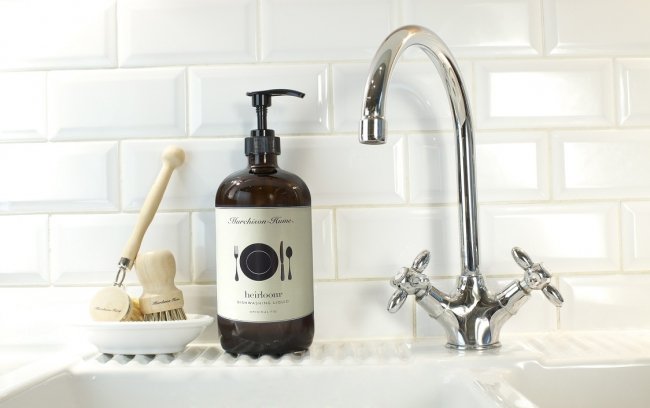 5. THE BLACK GARBAGE BAG RULE
Hong has a strict but effective rule when it comes to toys lying out before bedtime. "Our playroom is neat and tidy every night before the kids go to bed," she says. "If any toys are left around then they are confiscated and thrown into a black garbage bag! They know the rules so packing up time is easy. Once you get into the swing of things, it's not that hard to tidy and keep the home looking clean."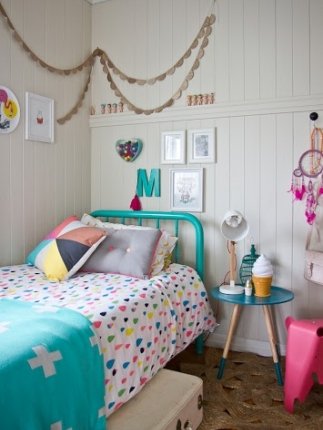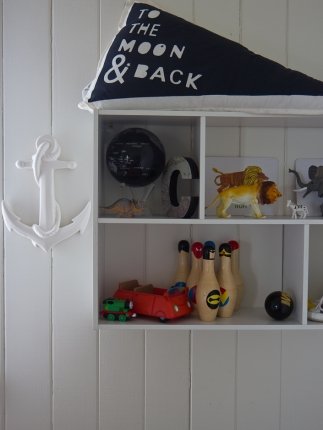 6. GUARD FURNITURE AND RUGS WITH SCOTCHGARD
"Everything should be Scotchgarded," says Hong, who says it helps massively with preventing the stains that little kids tend to leave! "I do cushions, rugs and sofas once a month."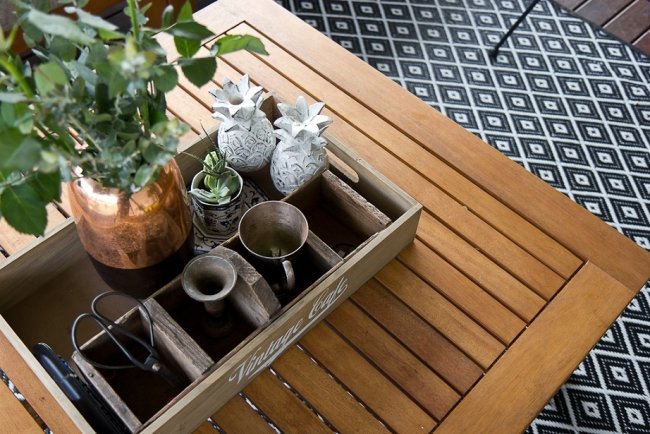 7. DON'T PUT OFF TASKS YOU HATE
Just do it and it will be easier, says Hong. "Right now I have a load of washing on and will hang that out and start another load," says Hong. "Laundry is what I hate doing the most... but if I set aside time in my day to do it then it's easier. Often this is around 4pm - while the kids are playing, I'm doing laundry. I know this doesn't work for everyone with jobs and their daily routines, but it works for us."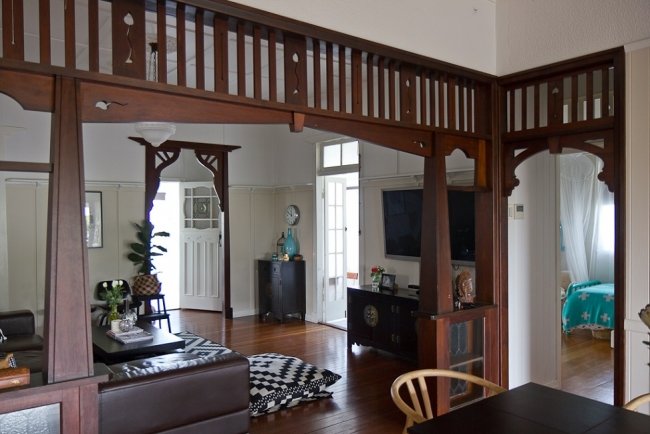 8. DECLUTTER REGULARLY
"I declutter toys once every three months," says Hong. "Toys that they no longer play with or that are broken are given away to the Salvation Army. Toys remain in their toy room only. Some toys are in their bedrooms but we never leave toys on the floor. Everything has a place or shelf! This may scare people just by reading it, but honestly keeping a clean home with kids isn't that difficult if everything has its place. And getting your kids involved too should happen at an early age. Our kids put away dishes, clean their toy room, wipe down surfaces and do other things to help around the house."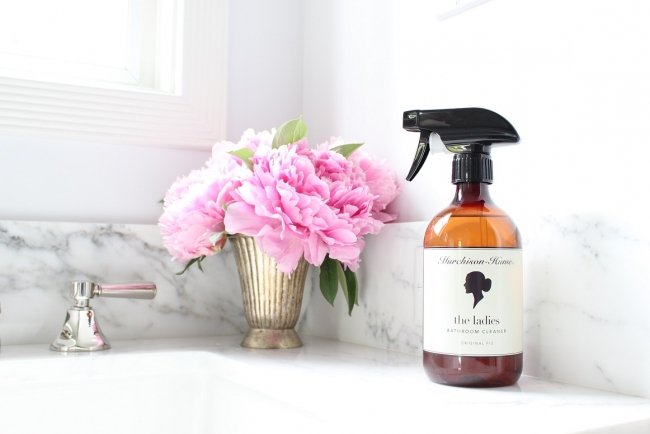 9. SCHEDULE CLEANING TASKS
Hong is a big believer in scheduling cleaning tasks. "Making a schedule for cleaning helps," she says. "If you do it regularly like dedicate 20 minutes to it you will find your house stays cleaner for longer periods. Every day I vacuum, wipe down tables, tidy the kids rooms etc." For example:
Mondays - Clean surfaces and dust.
Tuesdays - Clean sofas and rugs.
Wednesdays - Bathroom and toilet.
Thursday - Change sheets on beds.
Fridays – Ironing.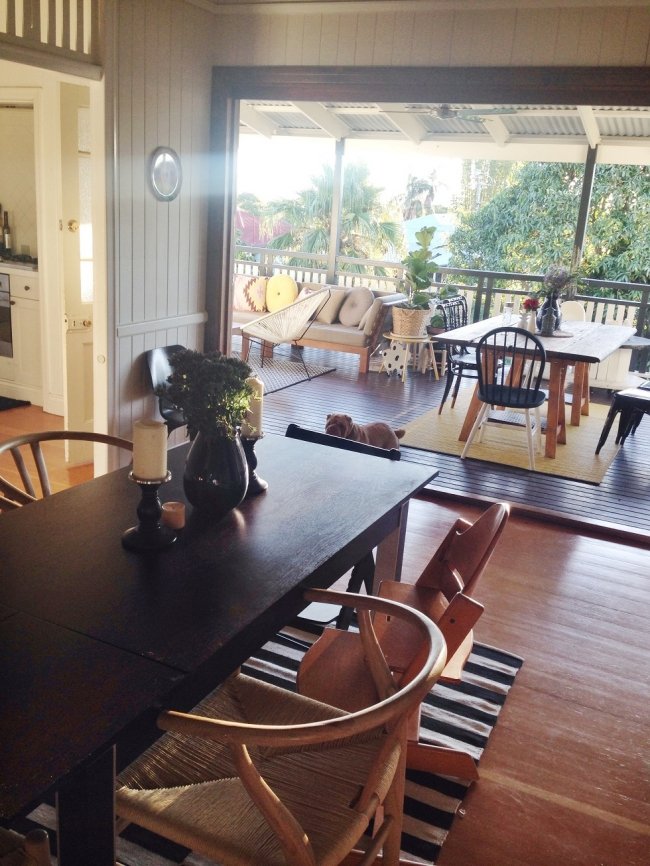 10. USE THE DISHWASHER – FOR TOYS
Toys looking grubby? "Toys that are pretty heavy duty to go in the dishwasher," says Hong. "Dolls, cars, Barbies and Lego pieces… with vinegar to keep them clean! You could do the same in the washing machine."
You can follow Affordable Style Files @affordablestylefiles and Murchison & Hume @murchisonhume on Instagram for more tips on how to live a stylish life.
WIN HONG'S FAVOURITE MURCHISON-HUME PRODUCTS!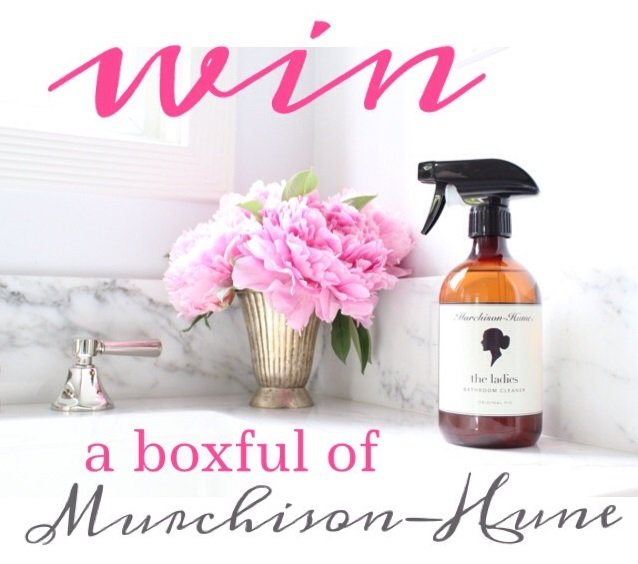 To make cleaning much more enjoyable and easy, Hong Henwood-style, Murchison-Hume are kindly giving away a box of Hong's favourite products in the Murchison-Hume range. These Australian-made, organic eco-friendly products are all natural and designed to be ideal for people with allergies and chemical sensitivities, so they're some of the most simple and natural cleaners you can use in your home. I want this prize! One lucky House Nerd reader will score:
Bag Butler leather cleaner (Fragrance Free)
Heirloom Dish Washing liquid (in Original Fig)
Cook's Soap (Fragrance Free)
Superlative Hand Wash
The Ladies bathroom cleaner (in Original Fig)
Boys' Bathroom cleaner (in Australian White Grapefruit fragrance)
Counter Intelligence surface cleaner (in Australian White Grapefruit fragrance)
All you have to do is leave your full name and a comment below sharing one of your tips for easy house cleaning, decluttering or organising. You can also get up to FOUR bonus entries into the draw by following Affordable Style Files and Murchison-Hume on the social media links below! Just let me know if you've done so.
Affordable Style Files - Facebook
Affordable Style Files – Instagram @affordablestylefiles
Murchison-Hume – Facebook
Murchison-Hume – Instagram @murchisonhume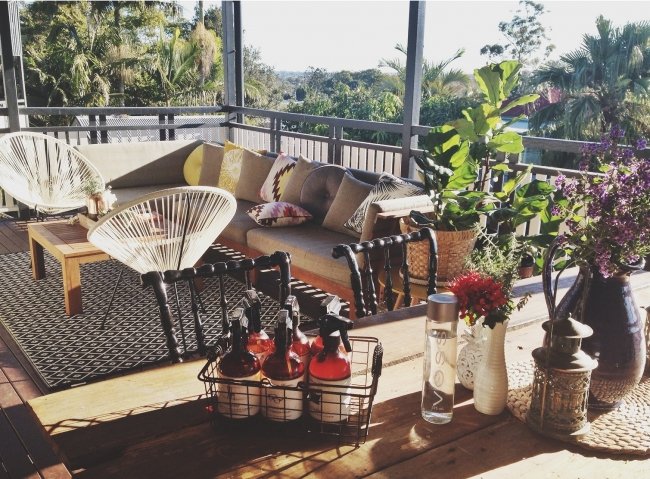 Competition ends Saturday September 20th. Entries available to residents based in Australia only. Winner will be announced on this post, and on House Nerd social media that week so keep your eyes peeled! Good luck!

I'll share one of MY easy house organising tip… to save time sorting laundry (bleh) I now only buy two kinds of socks. The exact same kind from the same ranges - black bamboo socks and white ankle socks for sports. It makes it so much faster to team socks after you've done a load of laundry. Boom! (Although I still do have my lucky socks I bought at H&M five years ago, the yellow ones with the happy tomatoes on them). Maya x

Thank you to the talented Elizabeth Santillan of Walk Among the Homes for these gorgeous photos of Hong's home. You can follow Elizabeth's amazing blog about all things houses in Queensland through her Facebook, Twitter, Instagram @walkamongthehomes or Pinterest.