Posted Tuesday, September 25, 2012 in:
Home Envy
Before & After
Renovating a 1920s cottage might sound lovely, with the era famous for features like leadlight windows, jarrah woodwork, picture lines and cozy brick fireplaces.
But when the house in question has undergone a makeover in the 70s, when people commonly modernised period homes by stripping or covering up character details, restoring a character home and giving it back its original charm can become a much more difficult task.
I recently spent a very enjoyable evening at the beautifully renovated home of solicitor Michael Jenkin, his wife Jane and their three gorgeous children, Emma, 15, Hugh, 12, and Kate, 5.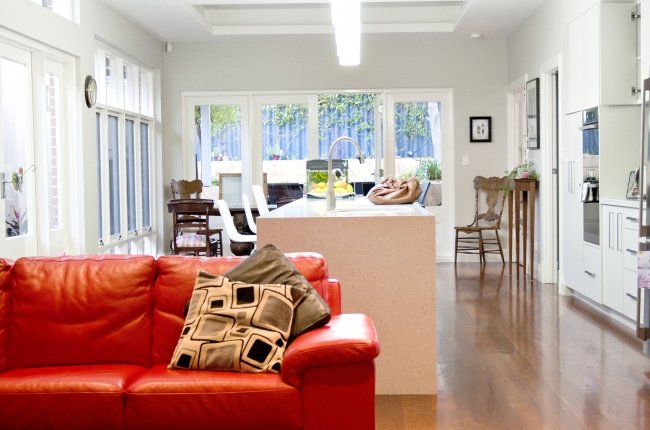 Michael and Jane bought their 1920s house in Mount Hawthorn 19 years ago. Before that, it had been owned for 40 years by an elderly lady who had passed away. Work done to the house in the 70s had seen a lot of the home's original features taken out or painted over.
"What did you like about the house when you first saw it?" I ask Michael and Jane. My question is met with polite smiles before they both look at each other and burst out laughing.
"We could see beyond it," Jane says diplomatically. "It was the location we loved."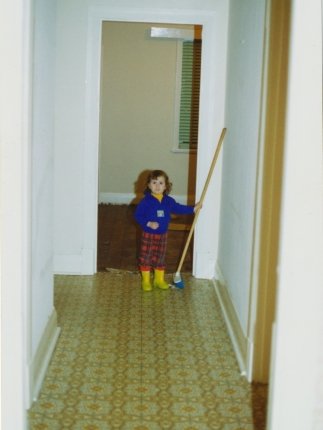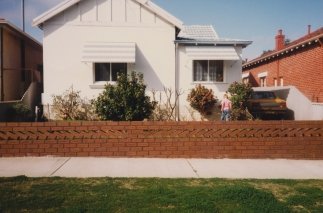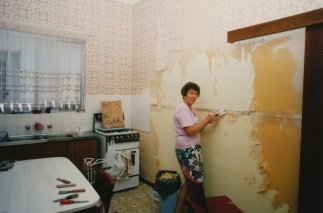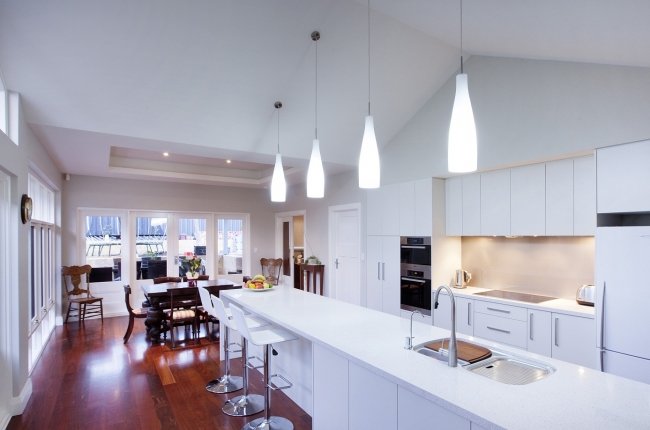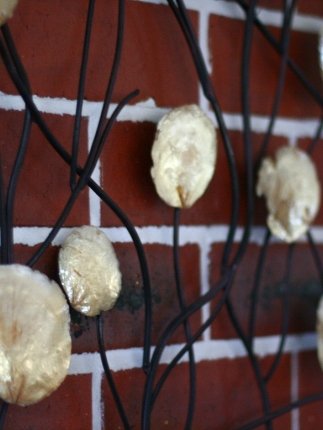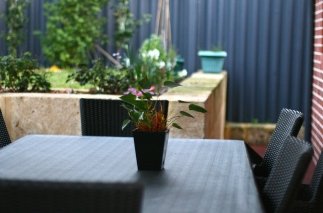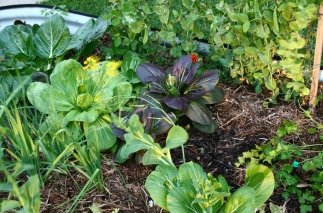 I love Mount Hawthorn too. One of the oldest suburbs in Perth, it has many charming 1900s homes, some restored, others untouched for decades, often occupied by elderly owners who have lived in the area for much of their life.
In recent times the area has been attracting a lot of couples and young families. This is going to sound crass, but as the elderly home owners 'die off', their cottages are often bought as renovation projects by couples or young families – like Michael and Jane. It's created a suburb with a charming mix of the old and the restored, the young and the old, with a warm, friendly community feel where neighbours say hi, kids play in front yards and people grow fruit trees and veggies on their front verge. Walking into the Jenkins house, it gives that same warm feeling immediately. But it wasn't always like that, as Michael explains. "It was very sterile," he says of the house, then a two-bedroom cottage, when they moved in. "There was a lot of lino and all the jarrah doorframes had at one point been varnished and then painted in white gloss. It had high ceilings but it had no character. It was quite bland."

The classic red brick to the exterior had been covered in shiny, ugly white concrete and the windows covered in awnings. On the roof were decramastic tiles, a 70s trend that some swear is the worst roofing material every invented. One of its faults is that over time the coating and texture wears off, clogging gutters and drains. It also deforms and buckles easily so the Jenkins needed to have it replaced. There was also an unattractive 70s dark brick wall and awnings covered the windows.

Michael and Jane painstakingly stripped the white gloss and varnish off all the interior doors and door frames and stripped wallpaper. While they did some renovation work over the years as they had their three children, their biggest improvement was finished only recently, a spacious, solar passive extension with an open-plan living, dining and kitchen that opens up onto an alfresco. Designed by Melissa Cox of OzEco Design, the extension also encompasses a study, main suite and laundry.

The extension was built by Rob Maughan of Maughan Building Company, who comes along to chat to me. The Jenkins and Rob get along so well, poking fun at each other the way only people comfortable with one another do, that I presume they are old friends, so I am surprised when Michael tells me they only met Rob after Melissa recommended him.

Michael says Rob was the only builder they approached. "We just liked him straightaway," he says. "We had him round, showed him what we wanted and he said 'oi, yeeah" (putting on a broad ocker voice). Rob looks at him resignedly.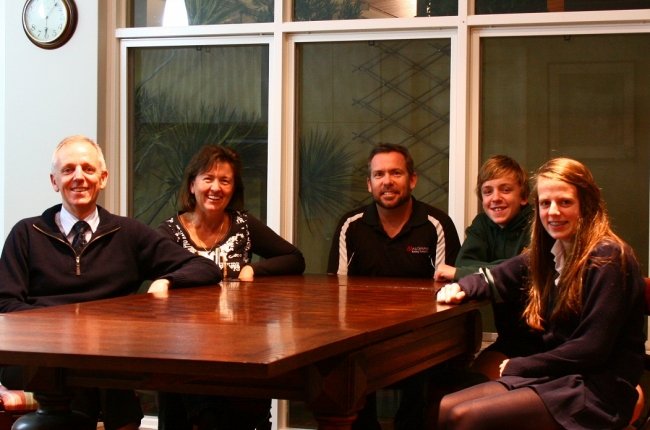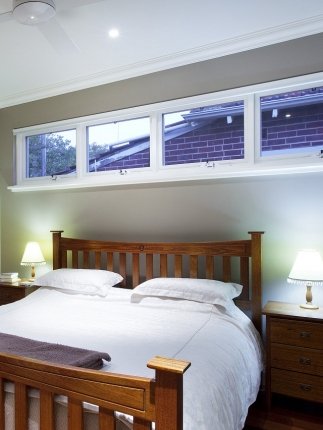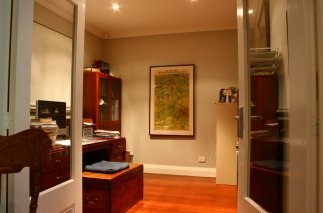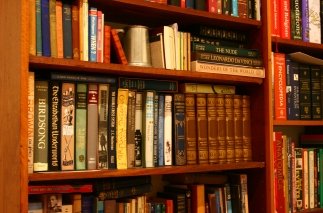 Wanting to restore the elevation to its traditional 1920s roots, the ugly white concrete render was chipped off and the elevation tuckpointed. The top part of the original house had been done in roughcast render using charcoal. It was painstakingly copied, using blue metal, for the front of the home to give it that traditional textured look again. Ornate white painted-timber windows replaced the drab ones at the front and a red brick front wall was built to tie in with the tuckpointing.

When the time came to extend, Michael and Jane each got something they had always wanted. Michael got a study, now his favourite room, tucked away in a quiet corner of the house away from the kids' bedrooms. The desk overlooks the back garden. On the wall hangs an original war poster of Belgium. Bookcases made from recycled jarrah floorboards house his vast library.

Meanwhile Jane got her dream kitchen. "I love the kitchen - I had such a horrible kitchen before!" she says. Pictured below, with Jane's mum scraping off the wallpaper, the old dark 70s kitchen has now been turned into a lovely family bathroom.

Jane's new kitchen is now the heart of the home, with a big island bench that is home to the family's fish. Contemporary white cabinets are complemented by CaesarStone benchtops and stainless steel appliances. Michael says they had a big debate over whether to get a steam oven or not - Jane wanted one, he did not see the point. I notice that there is a steam oven, a tea towel hanging lethargically from its handlebar. I see Jane won that battle.

"Oh, the steam oven is great," Michael says. "We use it to dry teatowels."

Jane rolls her eyes and tells me it is used for much more than that. "We do vegetables, chicken, roasts, baked cheesecake – it's fantastic."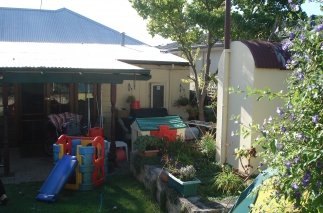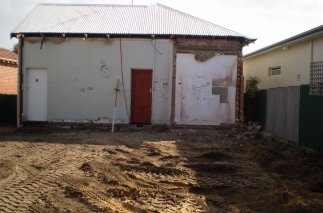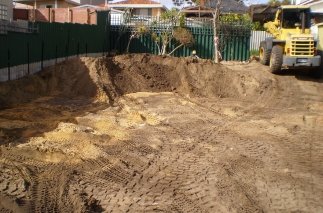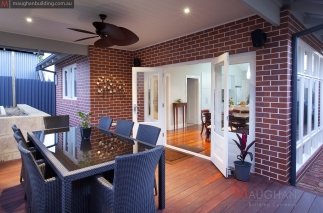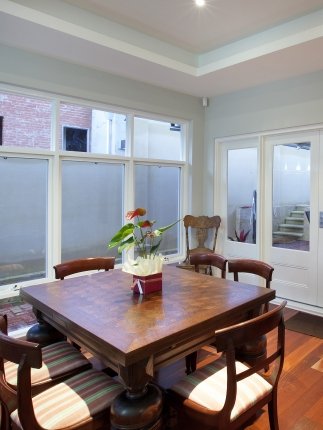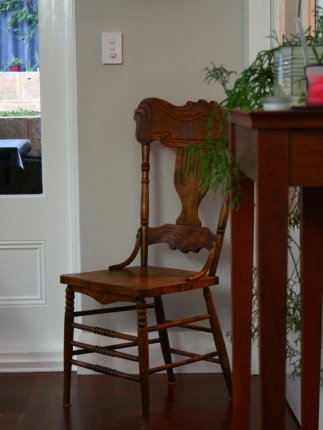 So beautifully done was the extension that the home was a finalist in the 2010 HIA-NAB Awards in its Renovations & Additions Project category. The certificate now hangs proudly above the toilet in the ensuite. "We couldn't find the right place to hang it," Michael explains. So work is done, an award's been won - how was their renovation experience?

"We're very happy," Michael says. "One of the things we like about Rob is that he's a bloke who does things properly. We're still on good terms. I think if you can do a build project and still be friendly at the end of it that says a lot. We've recommended him to lots of people we know."

Michael says all of Rob's tradespeople came to work "really enthused" about the project and I thought that was nice – when people really put energy into a renovation I think you can feel it. For the Jenkins, the sterile shoebox of a house that they never liked in the beginning is now their gorgeous, comfortable, well-loved family home with plenty of space for the five of them.

According to Michael, they plan to stay put. "I said to Jane I'll be coming out of here in a wooden box," he says.
HOME LOWDOWN
THE OWNERS
Solicitor Michael Jenkin, his wife Jane, and their three children, Emma, 15, Hugh, 12, and Kate, 5
THEIR HOME
A renovated 1920s character cottage with a solar-passive rear extension
LOCATION
Mt Hawthorn, Western Australia
PURCHASED
1993
FEATURES
Jarrah floors, timber-framed windows, leadlighting, four bedrooms, study, open-plan living and dining with contemporary kitchen, alfresco area, veggie patch
THE BUILDER
Rob Maughan of Maughan Building Company, 9335 5632
THE DESIGNER
Melissa Cox of OzEco Design
PHOTOGRAPHY
Cat Lynn of Catherine Lynn Design