Posted Thursday, February 11, 2016 in:
DIY
Before & After
Obsessed With
Guest Nerd
Today I am really excited to be sharing the first post in a special two-part Guest Nerd post that features four things that I think are awesome:
- a cool DIY how-to
- a wonderful local company
- one of my talented best friends
- and the transformative power of fresh paint.
When my friend
Meghan Plowman
, an art director, stylist and fellow house nerd, told me she was looking for a new house, I don't think I could have been more thrilled. I always get very (over)excited when friends tell me they are house-hunting, but with Meghan perhaps even more so than usual because I knew whatever she would buy she would turn it into a stylish, unique home. She and her husband have great taste, and I knew they also were definitely not the type to shy away from a renovation project. They got one, for sure!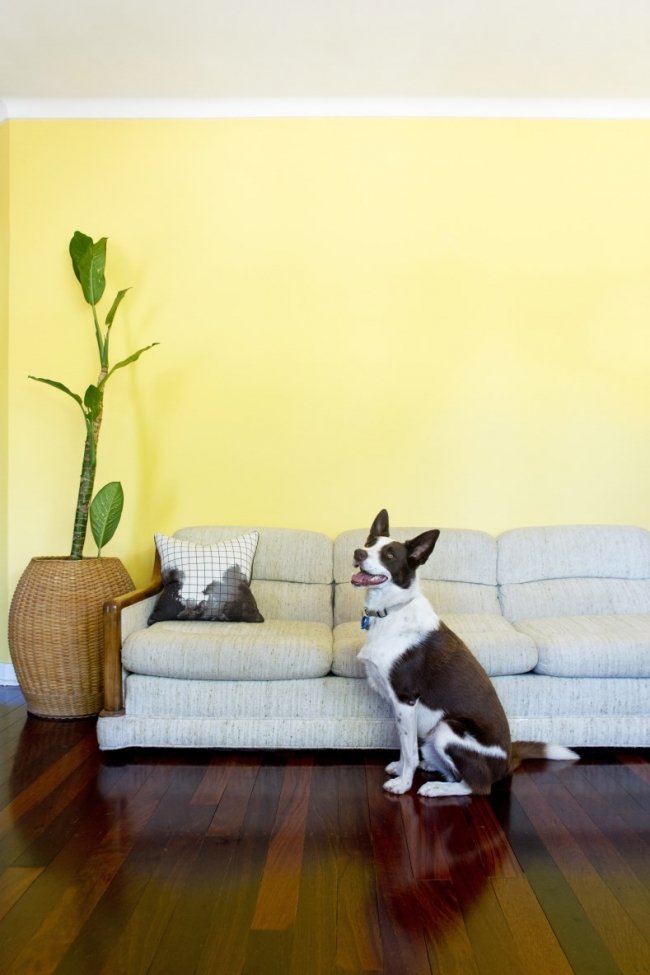 It's a 1960s renovator's gem, pictured above with Meghan's beautiful border collie x kelpie Charlie (you can see more photos of this house in the rest of this post) and one of the first things they are tackling is the painting of its very bright walls with a restful, refreshing whitewash that is more to their personal taste.
To give it a makeover Meghan has chosen Bauwerk Colour as her paint of choice - the all-natural paint company that had its small beginnings in South Fremantle back in 2000 and now, quietly and modestly, supplies paints all over Australia, Europe and the Middle East - and for some of the most iconic buildings in our state.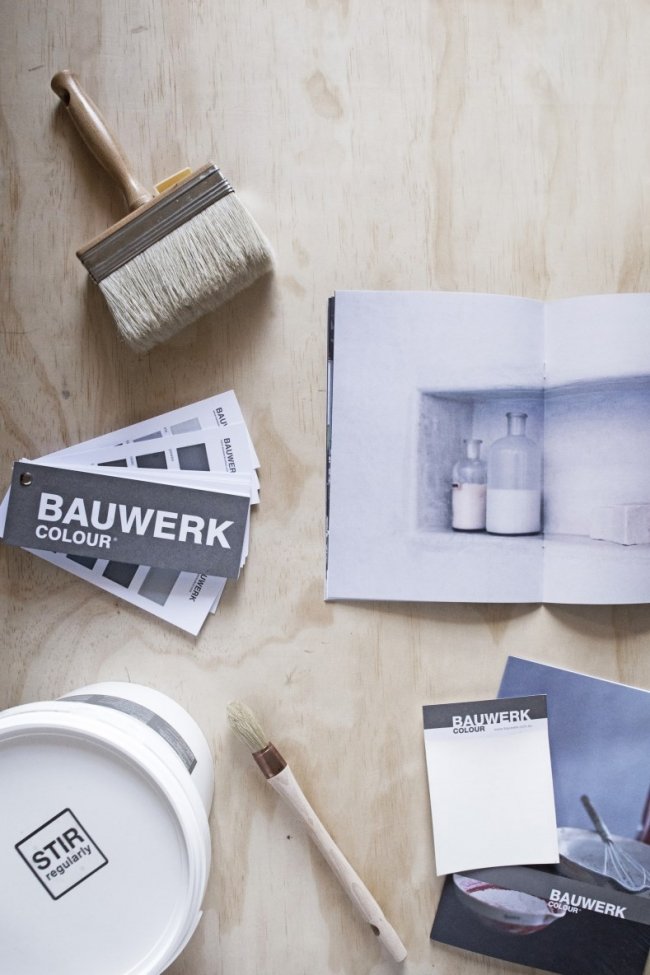 I love Bauwerk paints. Not just because the colours, feel and look of them are unlike any other paint I am yet to come across, or because they are also free of toxic chemicals and are all natural; made from clay, minerals and the prettiest natural pigments. But because the richly coloured Bauwerk paints also make a building's walls look kind of magical. Imagine that beautiful, weathered European country house look. I don't know about you guys and maybe this is weird but when I see a beautiful wall with a lovely texture I want to touch it. Their paints characteristic look is due in part to the fact that they require a different painting technique, to give the beautiful "patina" Bauwerk is famous for.
When Meghan told me she wanted to paint her house a lovely fresh white with
Bauwerk
I thought she had chosen her perfect match – and the idea for a How-To DIY post on House Nerd with a before-and-after transformation was quickly born.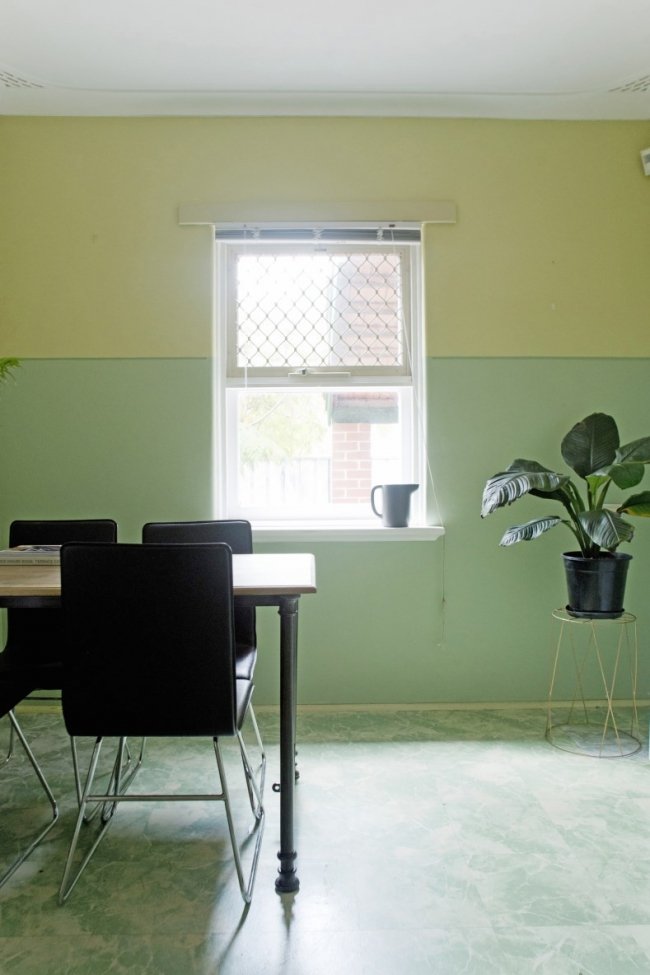 So today – and in my next instalment of this Guest Nerd post – Meghan will be sharing pics of her new renovation project, why choosing the right paint is so important to her job as a stylist, and how to use these lush paints yourself. Over to Meghan! Maya x
A BAUWERK PAINT MAKEOVER WITH MEGHAN PLOWMAN: Part 1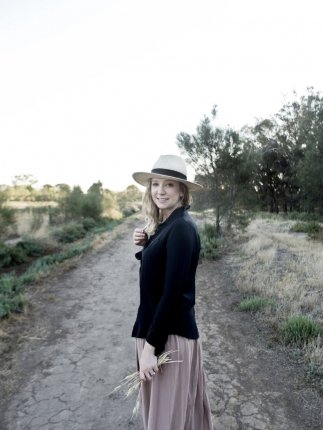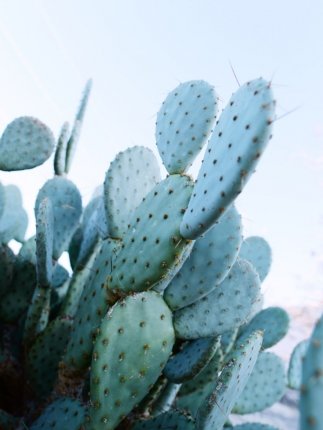 "Thank you Maya! I'm excited to have the chance to take over as Guest Nerd for this two-part series where I will be tackling my own home - which can be the most difficult of challenges for someone who is used to working with temporary spaces in a multitude of styles! Perhaps it is for this reason that we decided to create a blank canvas to continually morph and add to....
Late last year, my husband and I were on the hunt for an established home with some character of old rather than building brand new; a solid foundation and something we could add a layer of our own to. We both have a love of craftsmanship gone by and are inspired by classic architecture; made with materials unused these days and design made to last! That's the appeal of a vintage find for both of us; the worn, well-loved and imperfect finishes yet still in solid working order.
Quite serendipitously we stumbled across our perfect home; this 1960s brick and tile, the perfect canvas with terrific bones and great light. The home is in immaculate condition and the previous owner took quite literally to matching the home to the era's gleeful colour palette of sun gold, park green and candy pink.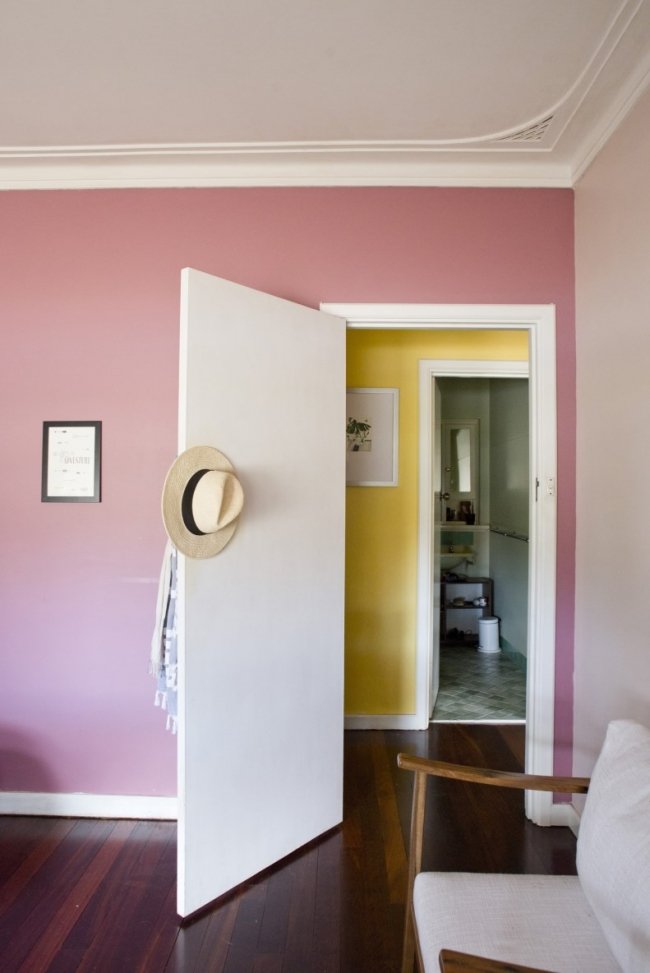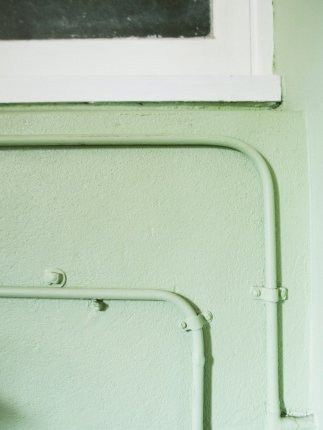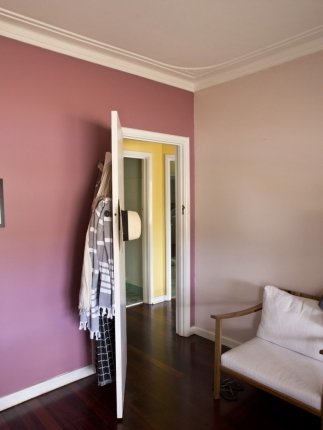 On inspection it was like stepping through the Jetsons front door and expecting a 1950s apron-adorned housewife to welcome us into the kitchen.

However we fell in love with its heart because of the nostalgia, and easily visualised it little more to our tastes, whilst keeping the same soul and solid double brick rendered texture throughout.
Bauwerk x Meghan Plowman from Meghan Plowman on Vimeo.
As a stylist and photographer, light is everything and I admit really good light makes me far too excited! I have a penchant for white, airy spaces; they inspire me and they are where I feel most at ease. On weekends we often find ourselves in well-lit locales to spend our mornings over a coffee, and when we were discussing how to approach colour for the home it was a no brainer – a fresh whitewash cleanse was needed!
The home already has pretty good natural light and we decided to replicate the same air that we so often seek out. I also shoot quite a lot of my work at home therefore this would make for the perfect backdrop and naturally coloured light reflected all round.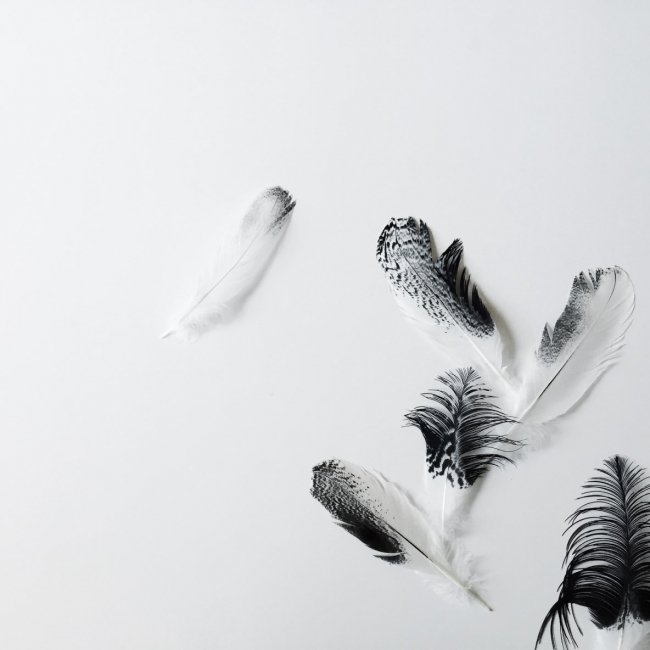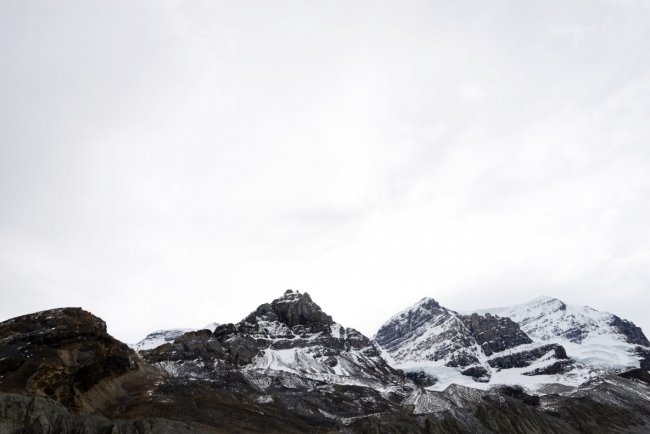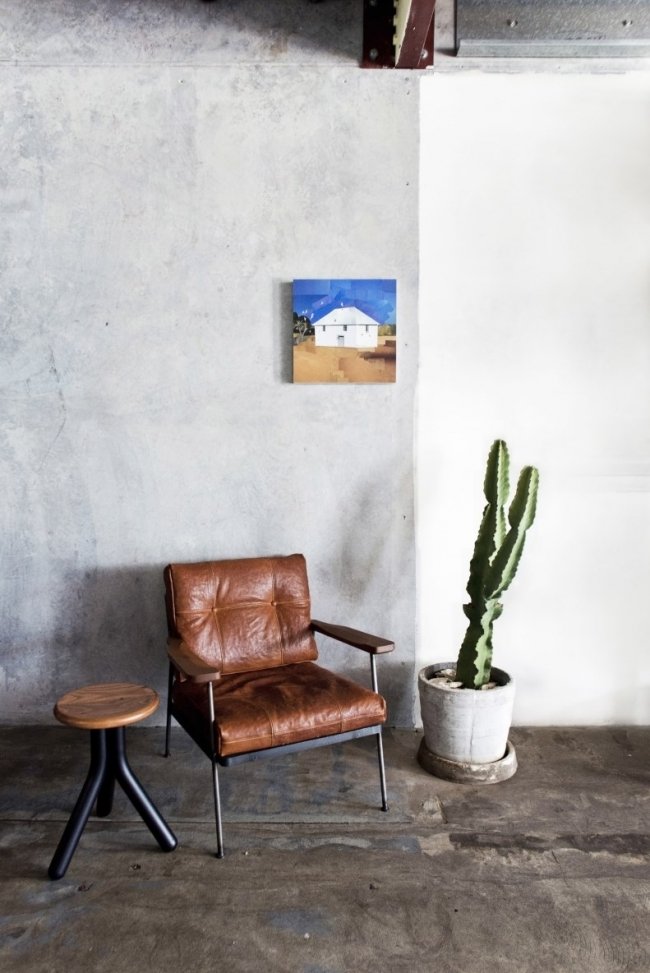 Something we are very conscious of is our product choices; what we buy in developing our home is a very constant awareness. From the toothbrushes we use to the four wall surfaces that surround us every day, knowing exactly what we use, and with an emphasis on natural ingredients is important.
I have personally become more aware of this recently, call it slow living if you will, and whilst it may take a little more time and effort in concocting natural remedies for this and that, or whipping up a meal with homemade everything, it's definitely worth it. Perhaps it is my husband's green thumb and love of interior plants that has brought to light what goes on inside our homes is as important as what goes into our bodies when affecting our health and children's health into the future. For this reason Bauwerk Colour was a clear choice for us.
Bauwerk have been on my radar for some time now, and it appears this year was the perfect time for our paths to cross. The growing family-owned paint company has bases in Perth, Europe and the Middle East and they sell their paint internationally.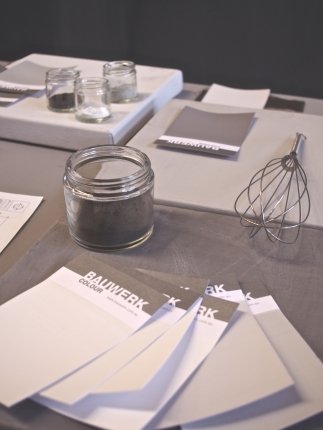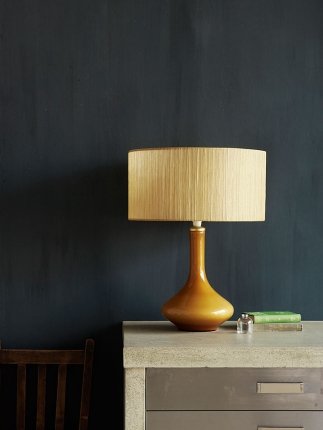 My constant impression of their work is one of quiet confidence in their approach to natural limewash paint production, and being a local company doing things differently I was interested to know more about them. After a couple of Skype and email conversations with director Bronwyn Riedel I soon knew Bauwerk was a group I wanted to be associated with; makers who celebrate imperfections, have a love of the natural and a particular passion for paint names! This all before I knew of the incredible German abode Bronwyn owns and spends some of her time in, a home filled with classic European textures and patina - dreamy, right?!
Aesthetically it is important to Bauwerk that their paint be beautiful but just as important is the actual product itself. With a focus on the connection between our buildings and homes and the materials they are built from, the pigments are derived naturally as an aim to be a part of our homes. The result is a collection of earthy, honest and textured colour which I felt a real connection with.
We chose the fresh bright Whitewash, the whitest of whites from the Bauwerk range to lighten up our home. In the second part of this series I can't wait to get my hands dirty and stuck into showing you the technique of using Bauwerk Whitewash along with a before and after of our main living area.
Whilst I won't elaborate too much at this point, watch this space for a new paint collection to be added to the Bauwerk range this year that I am very excited about!"

You can follow Bauwerk Colour on Instagram @bauwerkcolour, Facebook or Pinterest and Meghan on Instagram @meghan_plowman.