Posted Wednesday, September 26, 2012 in:
Home Envy
Picture waking in the morning and climbing to your balcony to check the surf winds before you head to the beach just 700m away. If this sounds like your dream way to start the day, I think you'll like this little house.

Investment advisor Murray Jacob and his geologist wife Sara bought the 104-year-old weatherboard cottage in North Fremantle seven years ago. They now live with their adorable son Noah, 3, and their dogs, Molly the Maltese, poodle and Jack Russell mix and their Jack Russell x West Highland terrier, Mr Wilson. ("I just looked at him and he looked like a Mr Wilson," says Murray. Okay).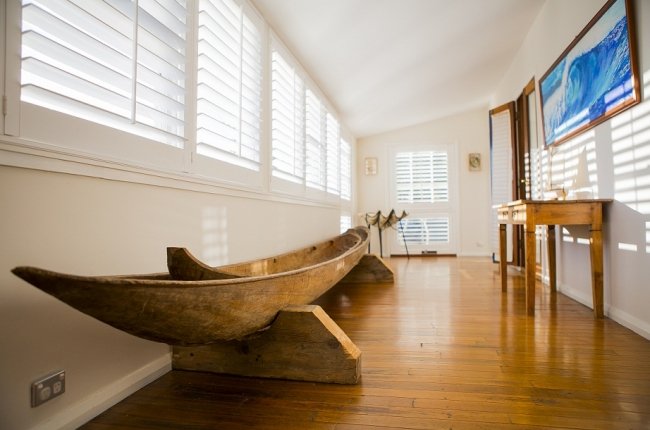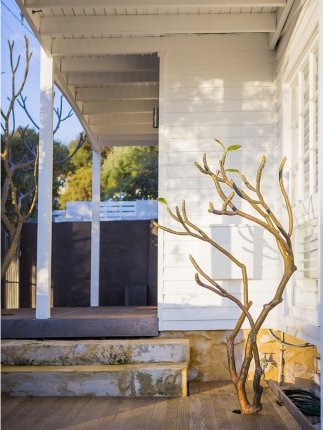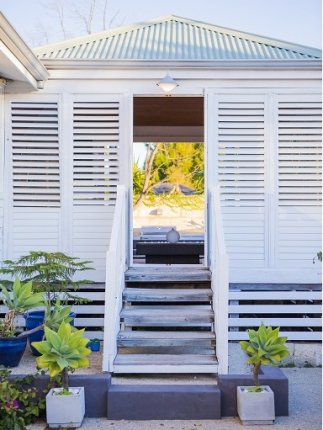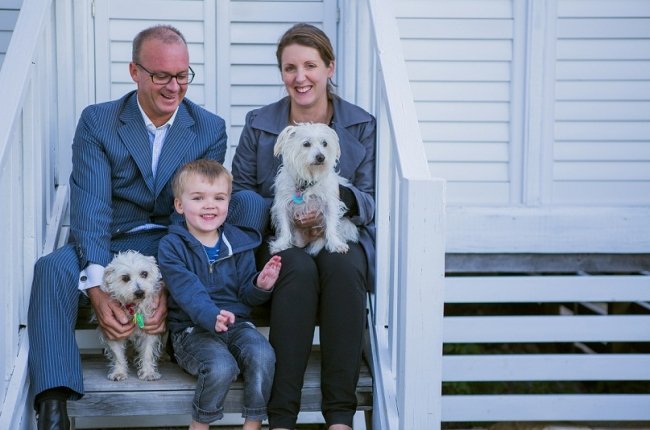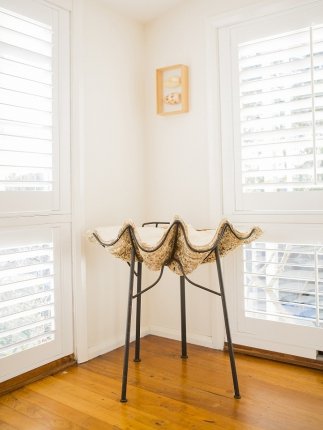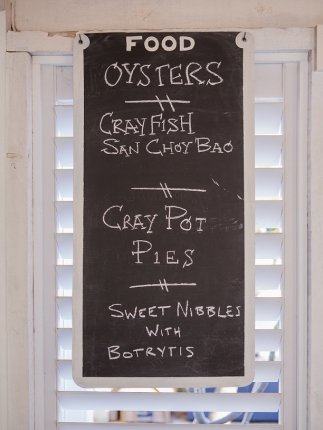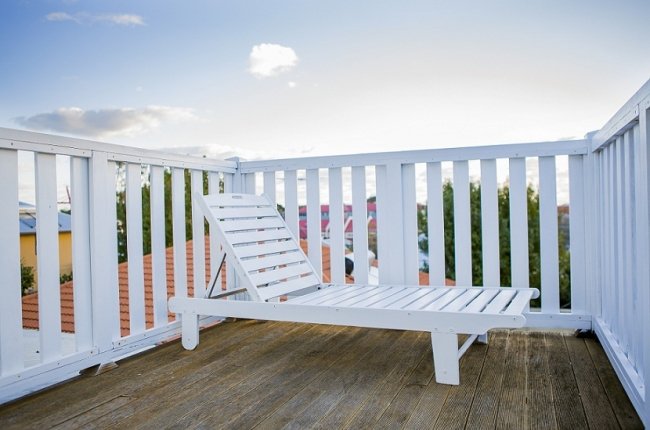 Murray says they liked the house the moment they saw it. "There were a lot of things I loved about it," he says. The location was one, with the house in a lovely old street between the ocean and the Swan River with a balcony that offers a view across the neighbourhood to the ocean beyond. "I'm a surfer so I love that I can see the ocean from the house – I go upstairs and check if the wind break is offshore," says Murray. It's not surprising that Murray loves the surf and everything to do with the water- he grew up in the surfing community of Safety Bay, while Sara hails from the colder climes of England but loves warm weather and the ocean.

The house has a bit of an unusual story. Its previous owner, a lady called Jane, won Lotto and decided to spend her money doing up the little cottage she loved rather than buying a new house. Quite fittingly, this beachy cottage was renovated and extended by a team of ship workers from northern Europe.

Aussie and Kiwi readers will be familiar with the name HMS Endeavour, the ship commanded by Captain James Cook on his first discovery voyage to Australia and New Zealand which wrapped up in 1771. In 1988 it was decided to make a replica of the Endeavour to commemorate the Bicentenary of European settlement in Australia. Shipworkers with traditional skills passed on through generations were flown all the way from northern Europe to Fremantle build the new HMS Endeavour. When the Endeavour was finished, the men loved Perth so much they didn't want to leave just yet so they started a building company called Men Overboard. "Their first big job was this house," says Murray.

When the house turned 100, previous owner Jane sent the Jacobs a rather interesting letter. "She told us all of these things that had happened in the house," says Murray. "She said the woman two houses down had actually been born in the house, and someone else's great-grandfather had died here."
Sara laughs. "We were a bit like, 'Oh… that's great'."
Jane had known many people in the entertainment industry and also detailed in the letter were some of the people who had stayed in the house at one point or other – including musicians from The Violent Femmes and Sepultura, Kate Ceberano and comedy duo Roy and HG.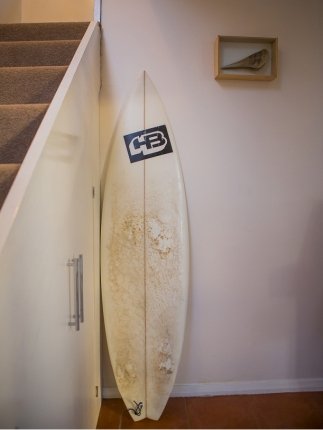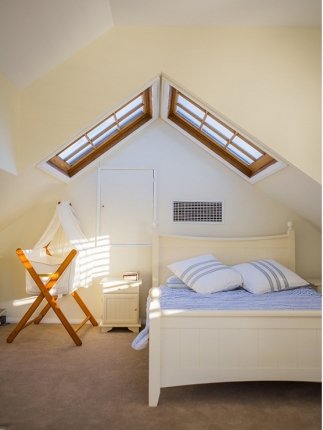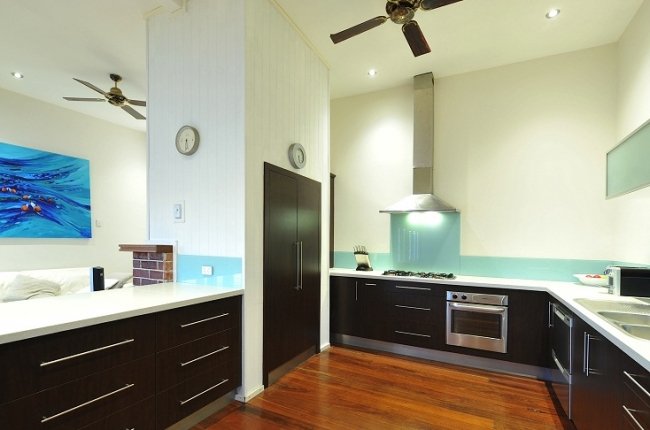 It's one of those houses where you walk in and you can just tell that people have been happy here. The neighbourhood has a nice feel too. The Jacobs live on a friendly, tucked-away little street where everyone knows each other. Next door lives an elderly couple. When their dog passed away, they were reluctant to get another, but missed having a furry friend around. Now when Jacob and Sara are at work during the day, Molly and Mr Wilson spend the day at the neighbour's house before heading back home for the evening - company for everyone.

Murray informs me that their street name, Letitia, means joy and also tells me that my name, Maya, means illusion. "It does," I say, surprised, because no-one has ever said that to me before. Unfortunately, as I tell Murray, my mother did not name me after something so glamorous, but after a German comic book character, an overweight orange-haired bumble bee. (Thanks Mum).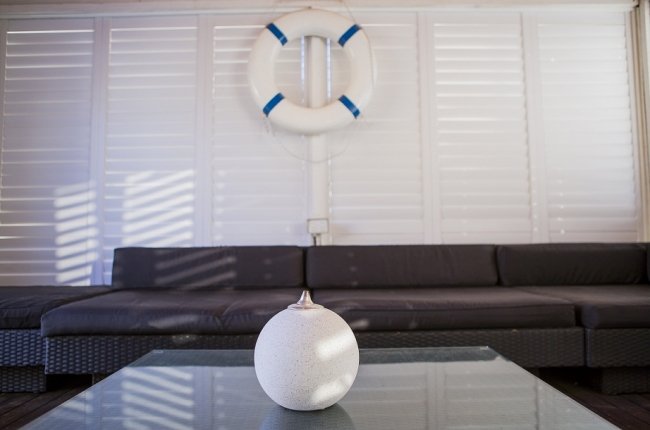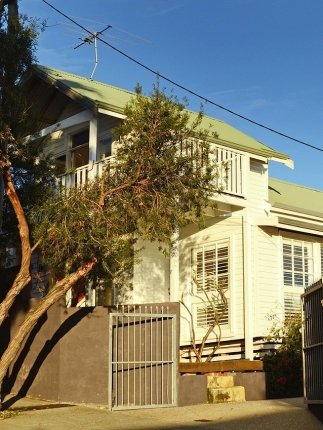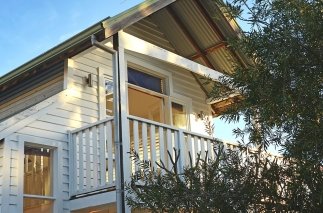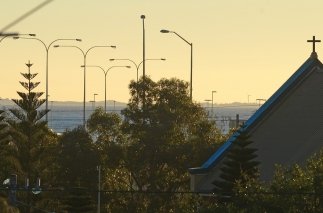 Moving on, while the cottage is intimate, there is a sense of space – and of retreat. "There are all these little spots you can get away to," says Murray.

The old veranda to the house has been enclosed and now links the open-plan living area to the bedroom wings. It's a perfect spot for displaying beach-themed mementoes, like the Jacobs' giant clam, and two hand-carved, dugout wooden canoes. Murray has always travelled to Indonesia once a year to surf and bought these two dugout timber canoes from locals in Sumatra. In October 2010, the Mentawai Islands, off the coast of Sumatra, were hit by a devastating tsunami. More than 500 people died and around 11,400 were left homeless. When he returned, Murray found out that the old man who had carved one of his canoes had sadly disappeared, and the villages were a mess.

Murray decided to raise funds for the village through SurfAid, a fundraising initiative that aims to provide healthcare facilities, fresh tap water, good sanitation and other amenities for people in the island chains off Sumatra. Murray decided to paddle one of his Sumatran canoes from Perth to Rottnest Island, a rough 20km journey (for non-Perthites, yes you do need to keep a bit of an eye out for sharks!) He did it in March last year and raised $5000 for SurfAid to help them improve their villages. You can read more about SurfAid and their amazing work here.
Now leaving their lovely little house, wanting a place with more garden for active little Noah, the Jacobs say they will be sad to move from their street. "I love North Freo," says Murray. "It has a really nice community feel and being so close to Cottesloe you get the best of both worlds."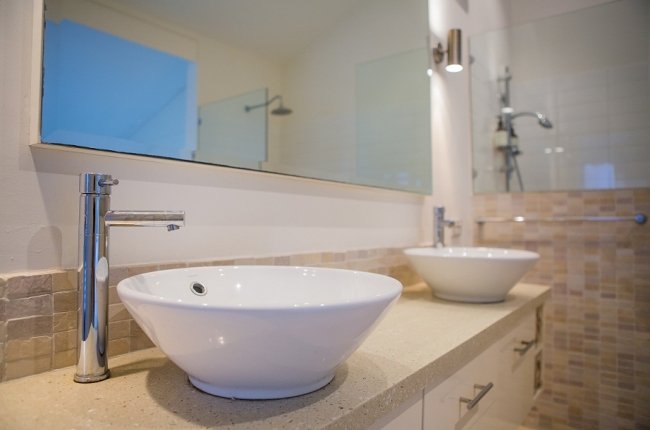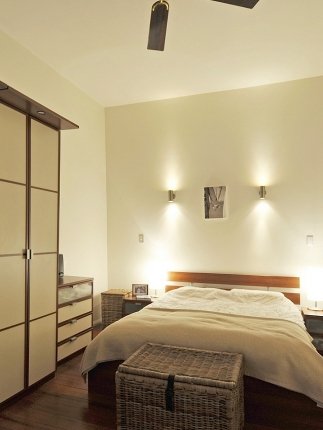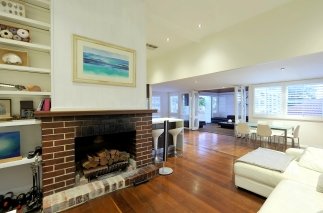 HOME LOWDOWN
THE OWNERS
Investment advisor Murray Jacob, his wife Sara, a geologist, their son Noah, 3, their Maltese, poodle and Jack Russell cross Molly, and their Jack Russell x West Highland terrier Mr Wilson
THEIR HOME
A 104-year-old weatherboard beach cottage
LOCATION
North Fremantle, Western Australia
PURCHASED
2005
FEATURES
Oak and jarrah floors, white shutters, recycled French windows, rooftop balcony with ocean views, three bedrooms, open-plan living, indoor spa, gazebo, courtyard gardens
THE RENOVATORS
Kitchens by Design, (08) 9270 8100, WA Assett – The Bathroom Renovators, (08) 9455 4400
PHOTOGRAPHY
The super-talented Marc Ash of Marc Ash Photography