Posted Friday, January 4, 2013 in:
Nerd Life
Happy New Year house nerds! Very soon I will tell you all about our New Year's and our Survivor-themed party, which went awesomely (modesty? What is that?) but in the meantime I just wanted to share a little bit of exciting news for me.
Today is the first time House Nerd has been mentioned on an official blog! I'm so happy and very surprised. Thank you
Corner Story
, the blog of the lovely homewares and interiors shop
Corner Store
. Somehow they got wind of my little blog and did
this lovely write up on House Nerd
that featured some photos I'd taken for my story on
this gorgeous little Freo cottage
– the owner had decorated her place with numerous things from the shop.

Corner Store
is actually one of my favourite interiors and homewares stores too and has been ever since I first "discovered" their Claremont premises years ago while I was writing shop reviews for the interiors section of the paper. They have a really nice range of cute, quirky and gorgeous homewares and their furniture is to die for – lots of timeless French provincial, shabby chic, pink and pretty girly deliciousness and vintage style things, like Louis XV chairs and classic farmhouse tables. I would very happily spend a large proportion of our money there if I did not know that Mr House Nerd would kill me for it.
My sister gave me this little Corner Store blackboard, which I used at my birthday potato party last year, see below (yes, the party bags for my guests were full of potatoes. What were you expecting?) and I bought the little blackboard signs that I mentioned in my
story on my veggie garden
from Corner Store as well.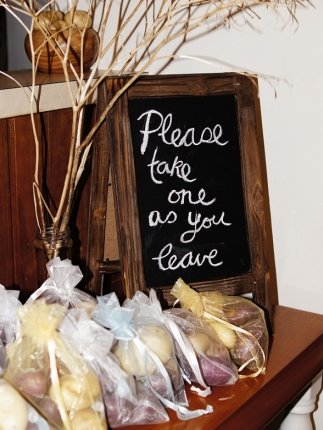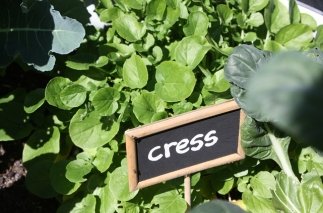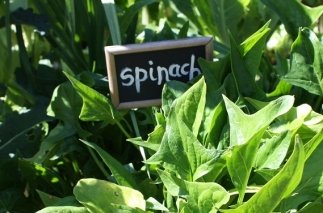 It was really nice to see House Nerd written about because the blog is still in its baby stages – I only started blogging in September and I'm still in the stage where I'm just trying to let people know that I am blogging. So I'm very stoked!