Posted Saturday, November 26, 2016 in:
Home Envy
Before & After
Would you be brave enough to buy a house without your partner seeing it? Business owner and real estate agent Matthew Travia was and he did.
With the aid of building designer Janik Dalecki, Matthew and his partner Cora have turned this basic, very small former State Housing Commission home built in the 1960s into a simple and modest, yet very well-loved and restful first family home for themselves, their two dogs and their new baby daughter Aria.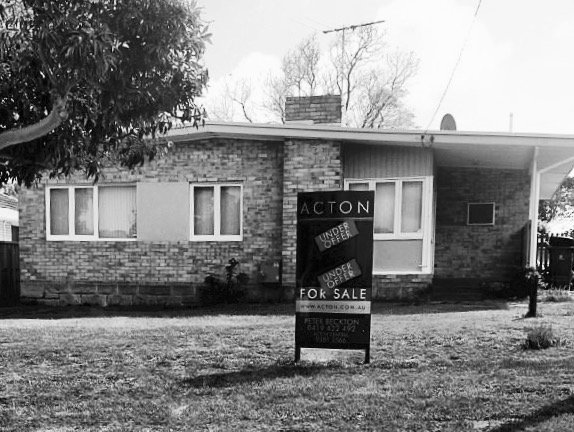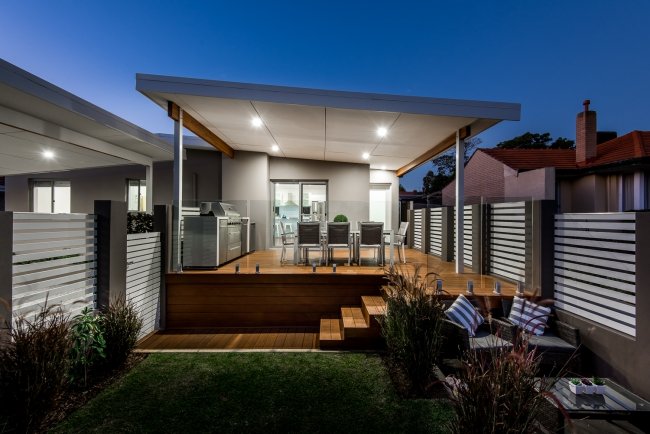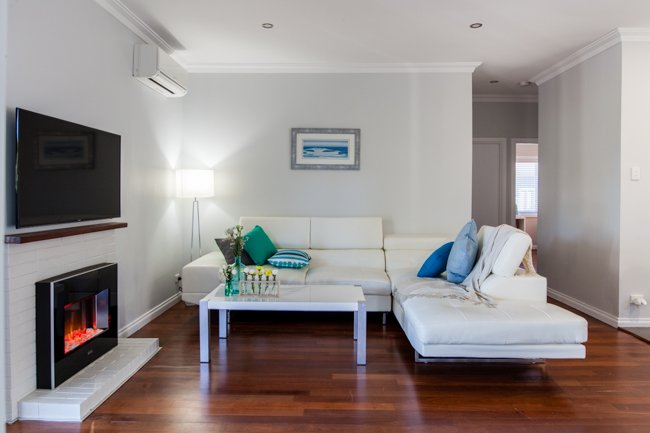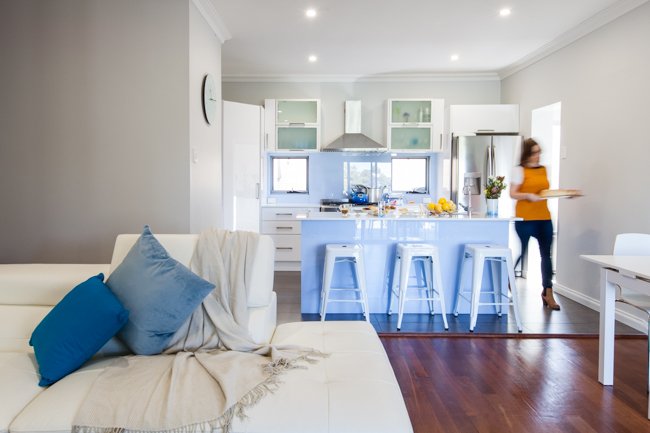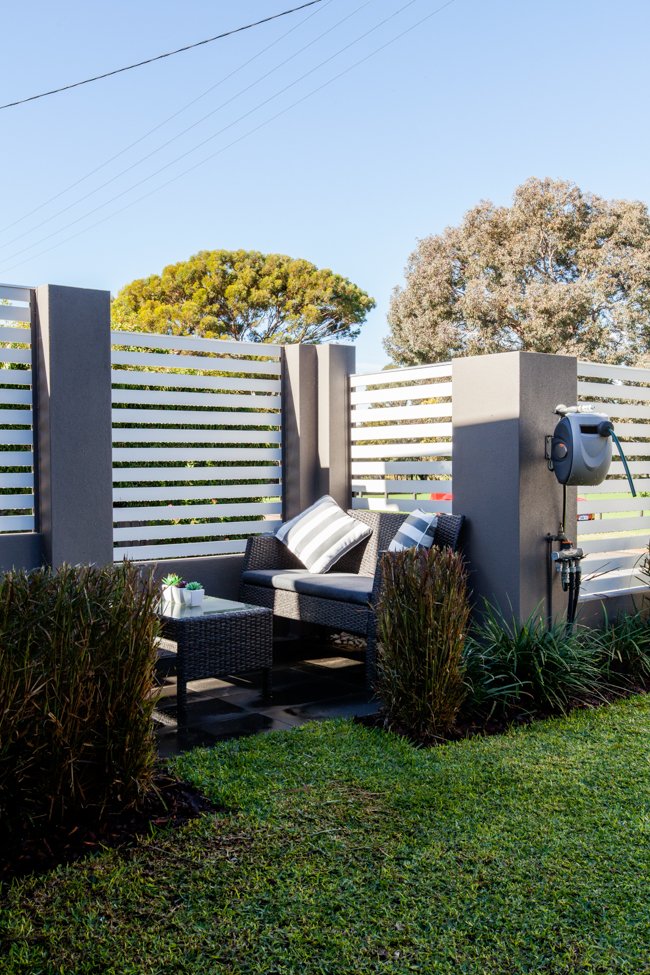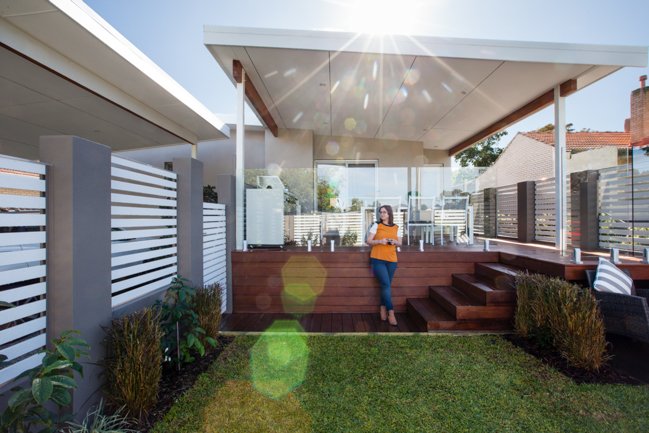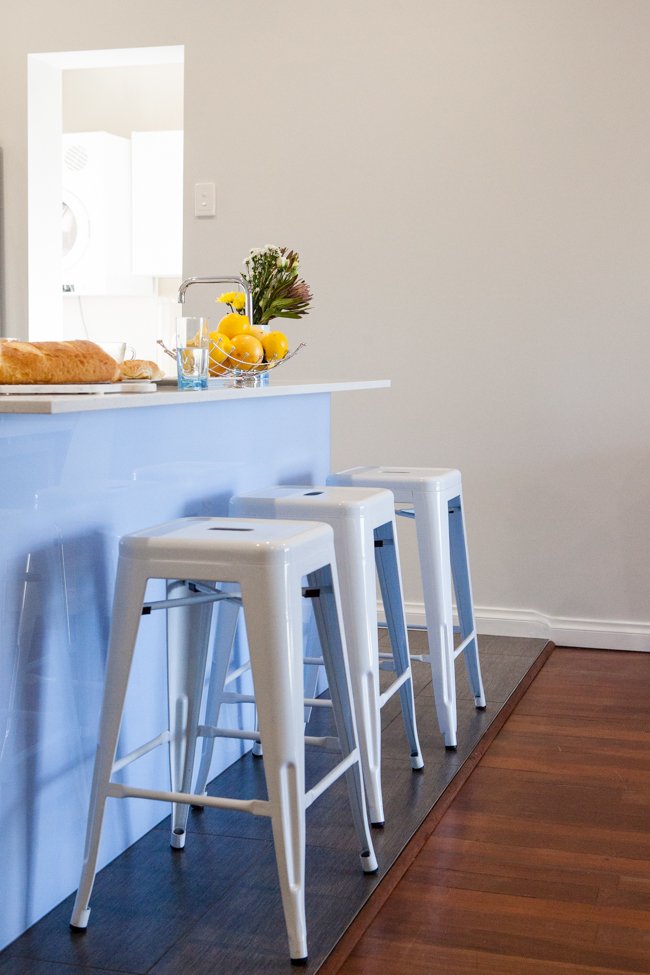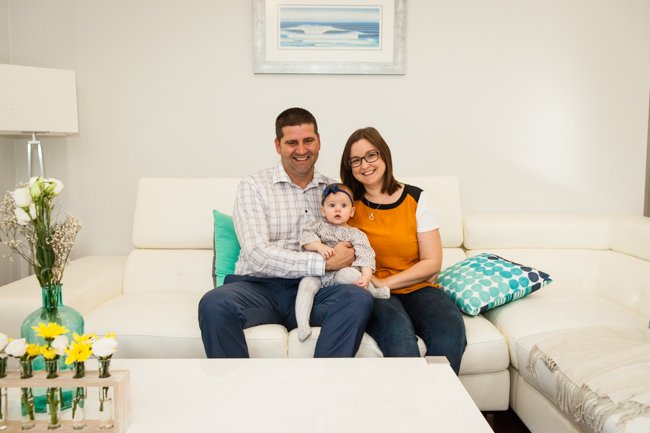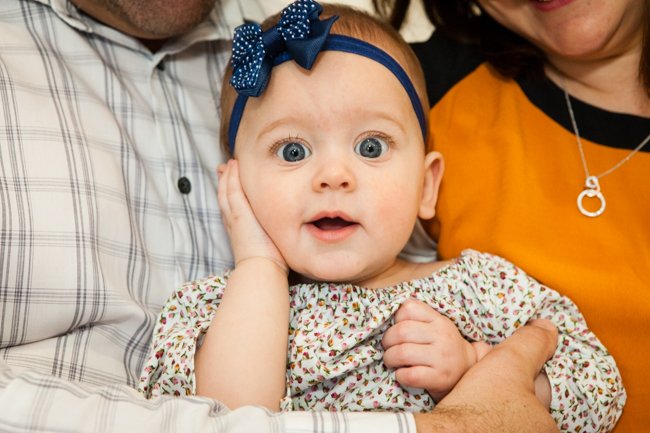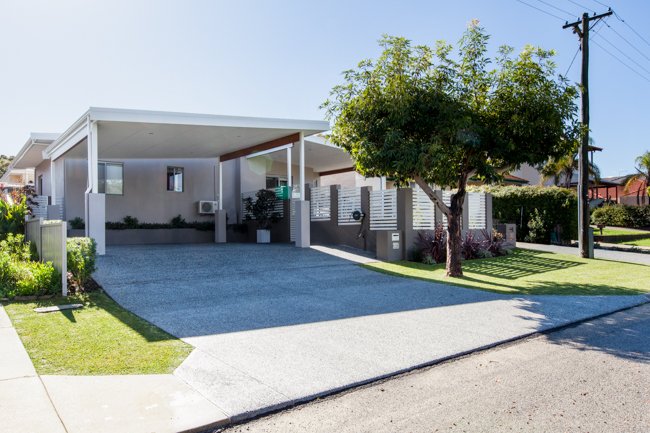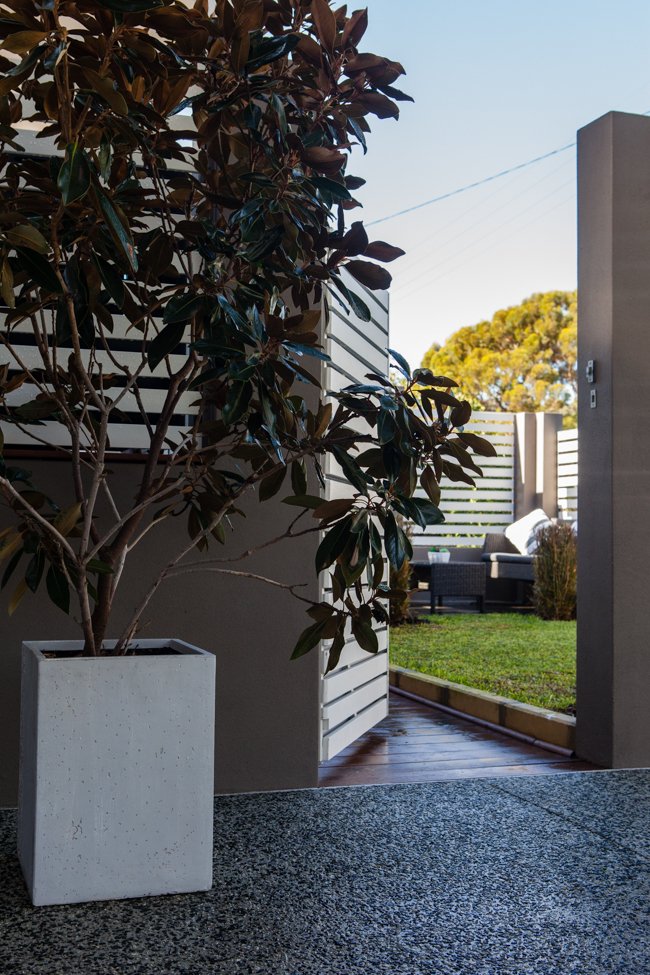 It's a nice example of a renovation that has taken a sweet older home into the modern day. It's also a great example of an existing house where the a complete redesign and renovation has been done within the existing structure – not adding any more square meterage to the home, but redesigning the floorplan within the external walls to make it more practical for a modern family.
Matthew and Cora had been house-hunting for a home they could start a family in and had not even been considering the coastal suburb of Karrinyup when Matthew's parents spotted the little 1960s house up for sale.
"We were not even looking to buy in Karrinyup," says Matthew. "My parents actually mentioned the house to me and I drove past and had a look. The location was great and I could see the potential in the home, and upon internal inspection – without Cora - I decided this was the right one.
"So I rang Cora and described the home and my thoughts on it, and she said to me, "We are buying this home aren't we?" I said, "Yes we are". That was that and we submitted an offer and bought the property."
Fortunately for Matthew, Cora could also see the potential in the home when she saw it in person. "We were looking for a home we could do some work to but this needed more than we thought," admits Matthew. "The home had been kept reasonably well for its age but was in need of serious work! It comprised of approximately 90sqm under-roof space, so was very small, and had three bedrooms, one bathroom, a separate lounge and a kitchen plus a semi-outdoor laundry and toilet positioned on the back veranda."
The kitchen had been updated somewhat in the 90s. "But the bathroom was definitely original!" laughs Matthew. "It had a pink cast iron bath and matching freestanding pink basin, probably very much on-trend for the late '60s when it was built. The semi-outdoor laundry had the big concrete troughs and the floor was terribly uneven."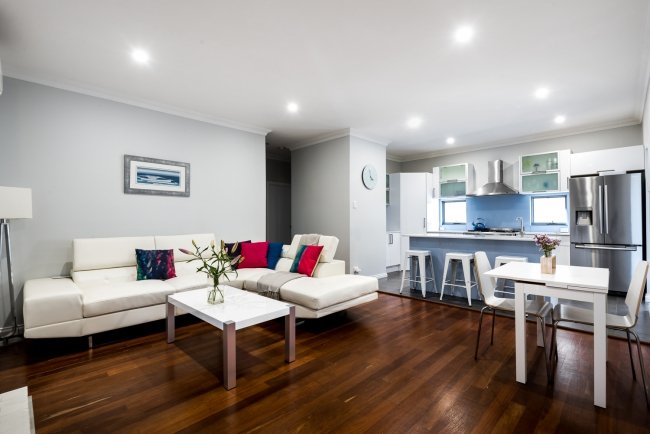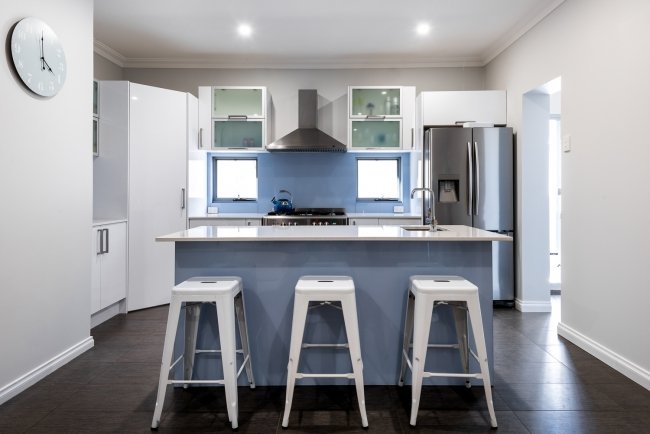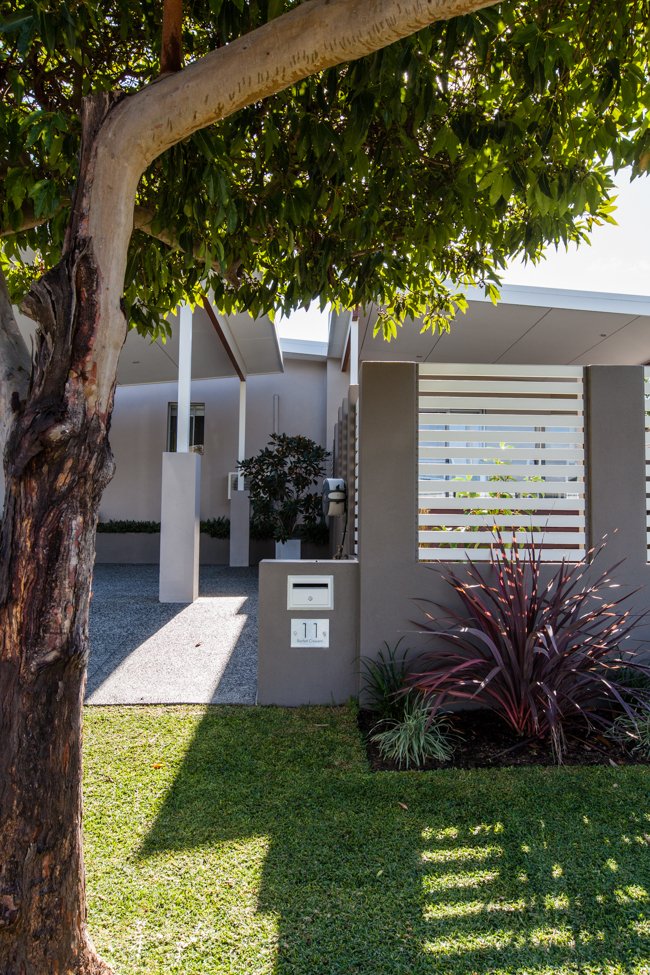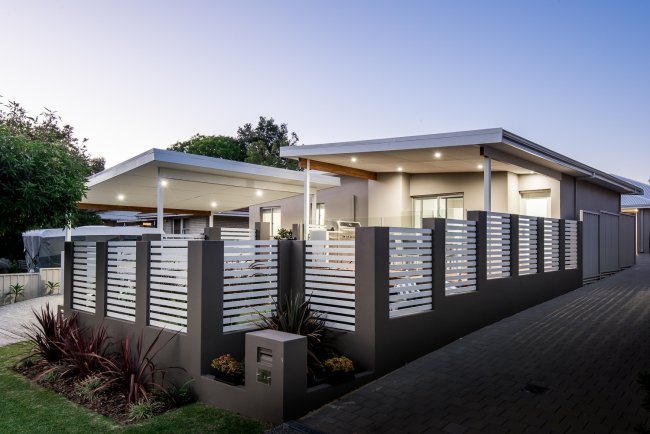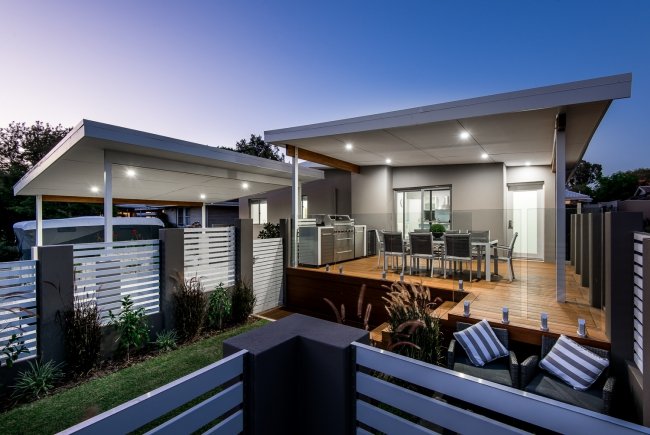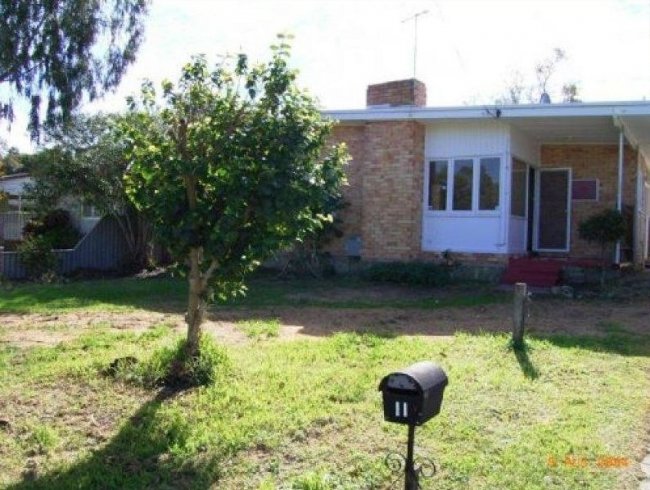 Former State Housing Commission houses don't always get a good rap. They're typically basic, modest and on the smaller end of the scale, and many people associate them with being shabby.
But Matthew could still see that the 1960s brick and tile house was solid and well cared-for, clean and tidy throughout, and would lend itself well to a modern refresh. "We wanted to achieve a modern, open-plan layout combined with efficient use of space to maximise the limited floor area, as we did not want to extend to a two storey home," he says.
He and Cora called in the help of building designer Janik, who runs Dalecki Design. "The brief was to open up the house, transforming the initial cramped, non-functioning layout into an open-plan living home," says Janik. "A lot of these older homes just don't suit our current lifestyle requirements. They didn't include floor-to-ceiling glazing, people were not big entertainers and didn't do as much cooking and entertaining as we do these days - especially not outside, like we do now.
"Opening the internal space up to the outside was the starting point and played a big role in the overall feel and look of the room, allowing plenty of natural light to filter into the home." The addition of a new deck at the same raised level of the house also plays a role in creating a larger space, with the deck now naturally used an extension of the living area.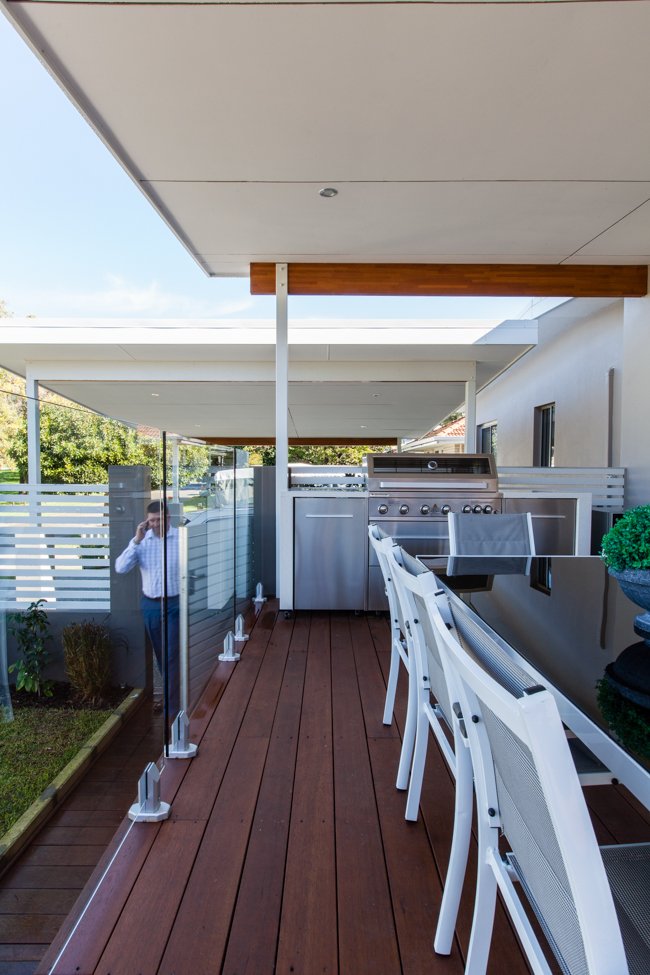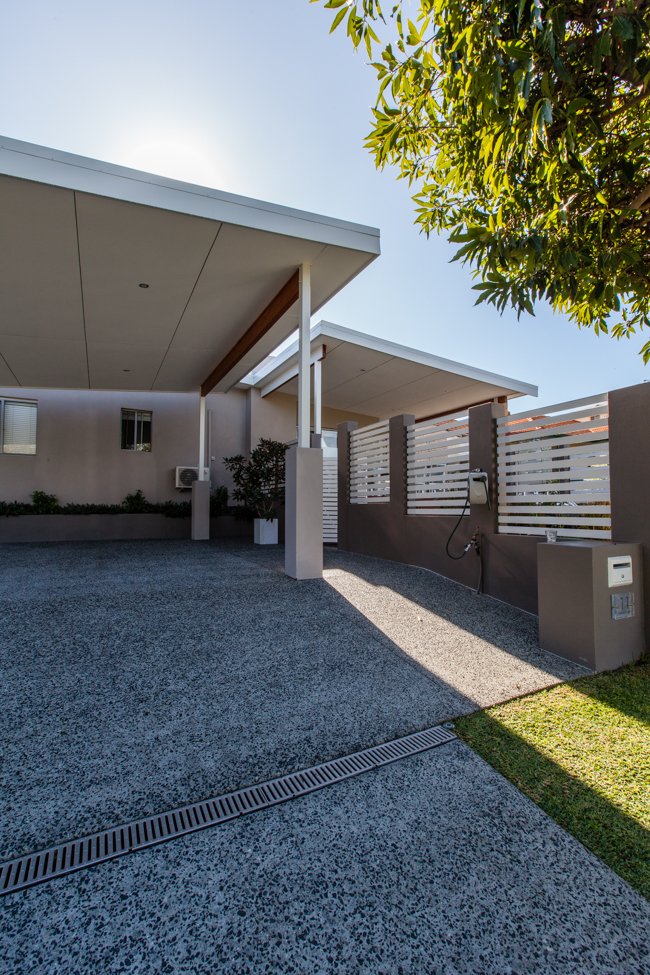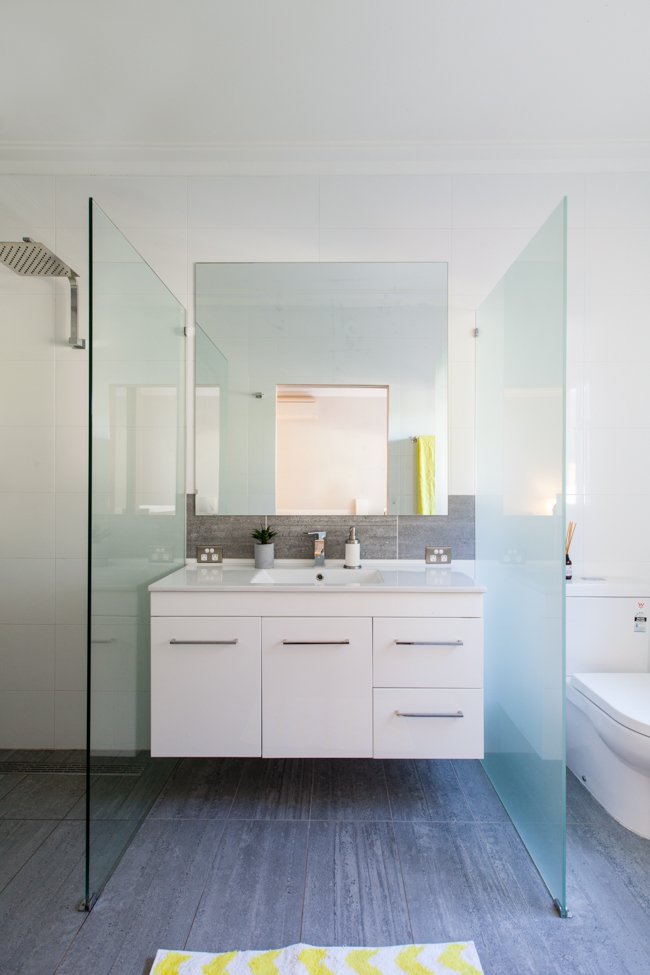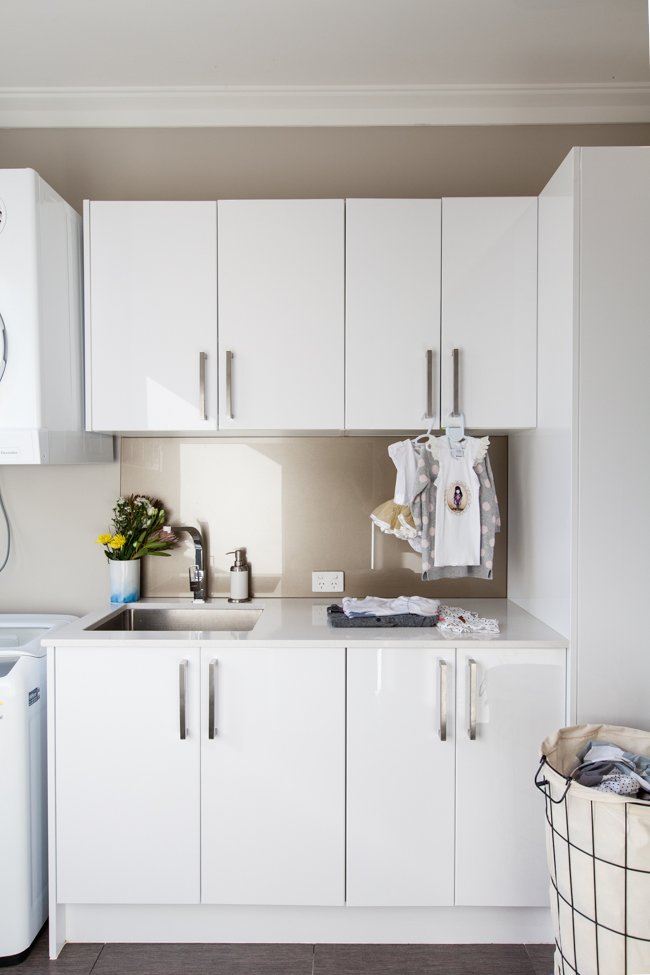 Matthew and Cora were adamant that they wanted to work completely within the existing structure of the small home, with no additional external walls. With the home a compact 90sqm, this was not the easiest job, but Janik enjoyed the challenge.
"I love to work with existing structures and the adaptive reuse of these structures," he says. "Additions, renovations and alterations are my passion projects. I think there is so much value in a lot of these older homes and updating them is a great way to upcycle them giving them another 100 years of life.
"With this house, the limited space was definitely the biggest challenge. With additions and renovations you are usually working around an existing structure and it's often quite difficult to get everything to fit in. It requires you to really think outside the box. But Matt and Cora's project was even more challenging with not wanting to add any extra square metres onto the house and to work with the existing areas we had – but we did it."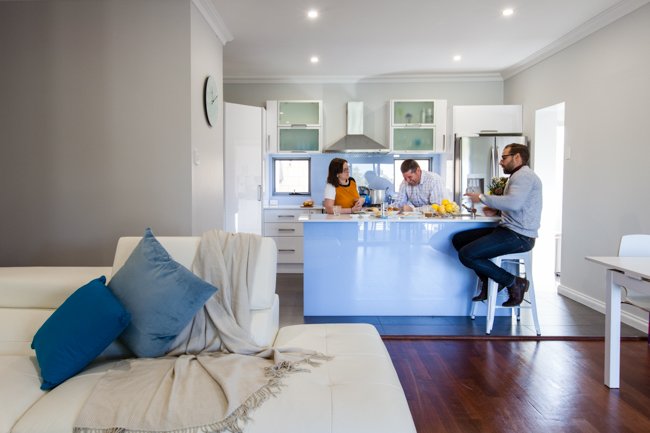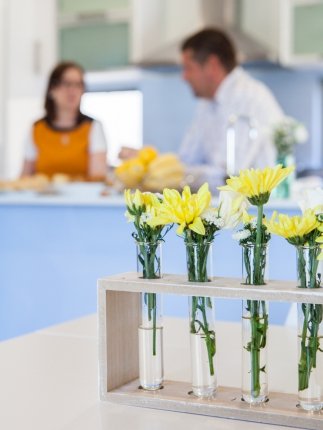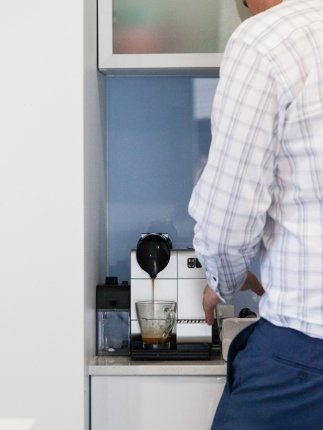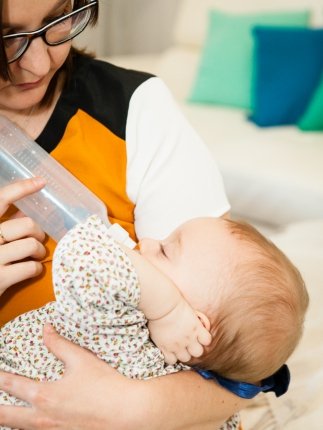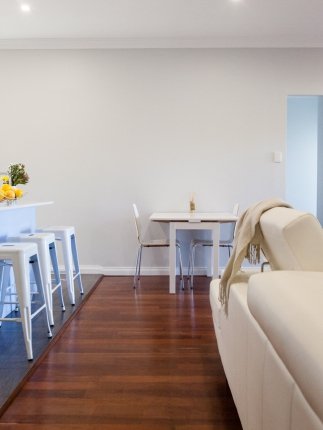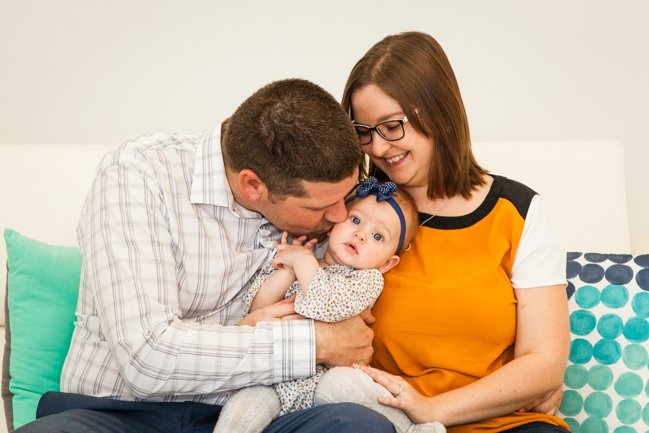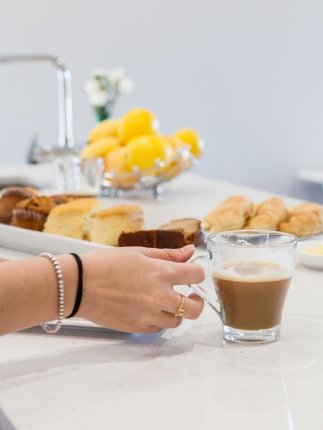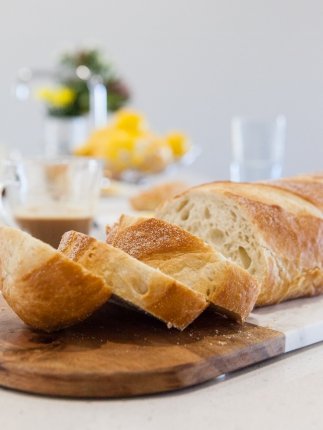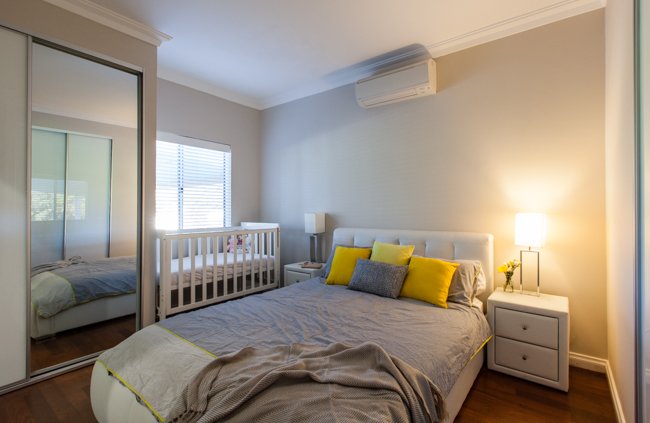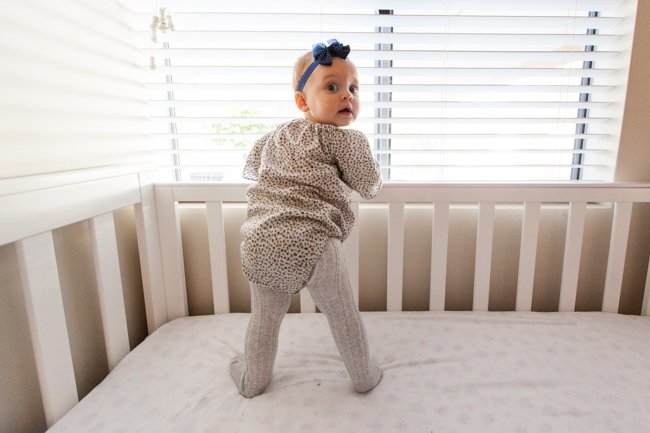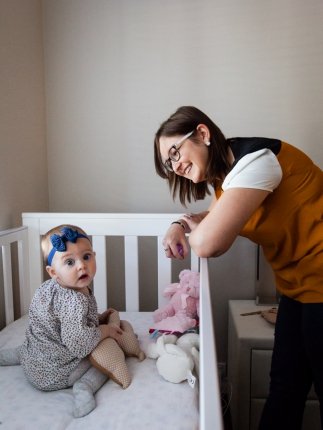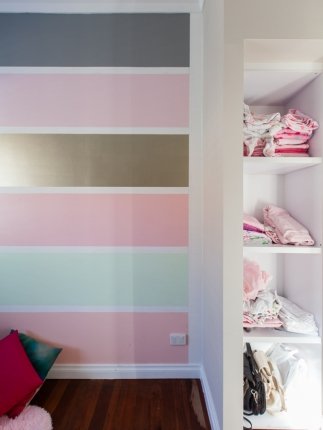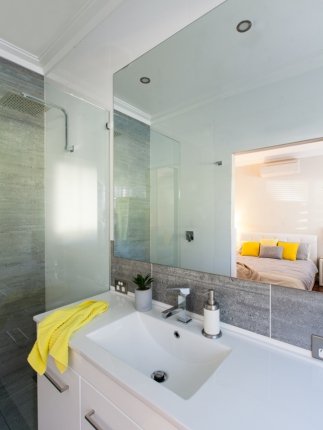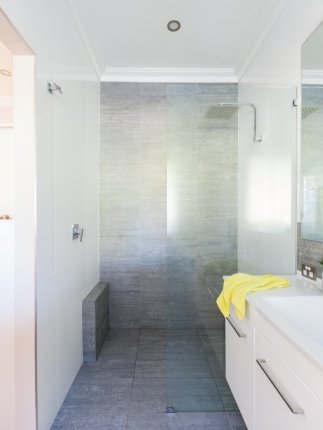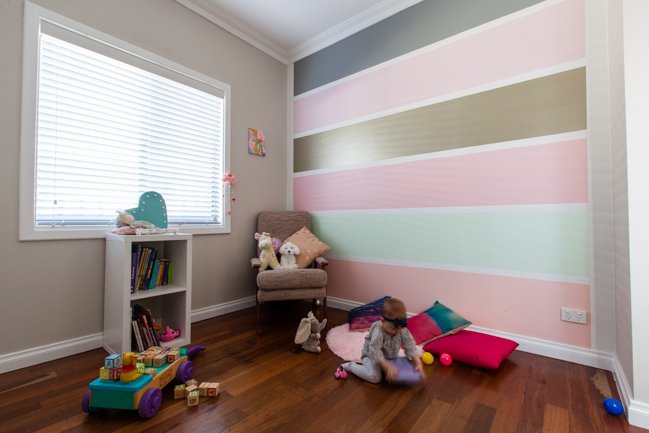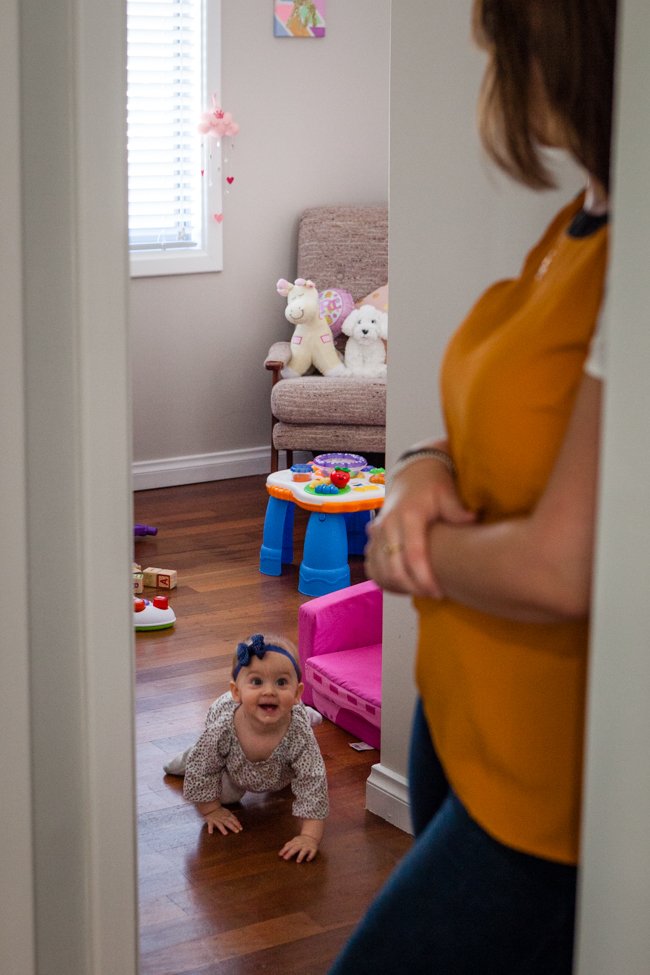 Another thing I really like about this renovation is that Matthew, Cora and Janik realised it would be more practical for their family to turn the three bedroom, one bathroom house into a two bedroom, two bathroom home. Did you know that Australians are now building the biggest homes in the world – 10% larger than the average American house? It's insane - and, I think, often very unnecessary. While the trend in our country always seems to have been "more rooms are better" I am a fan of the idea - where it makes sense - of reducing the number of rooms in a house in favour for the luxury of bigger, more practical rooms.
Janik gets this, too. "Whilst many renovators favour increasing the number of bedrooms in a home, Cora and Matthew saw value in reducing the number of bedrooms to two, which resulted in the space from the original third bedroom being utilised to create space for an additional ensuite and built-in robe for the master bedroom," he says. "Removing this bedroom also allowed additional space for storage throughout the home." It also meant Matthew and Cora could enjoy a larger living and dining area, which was further opened up by knocking out the wall between the kitchen and living. A powder room was also added for guest use.
The end result is a small yet light-filled minimalist home that feels open, uncluttered and relaxing – perfect for this new young family. Just like Mr Nerd and I, Matthew and Cora were renovating while they had a baby on the way! Happily for them, they made their deadline.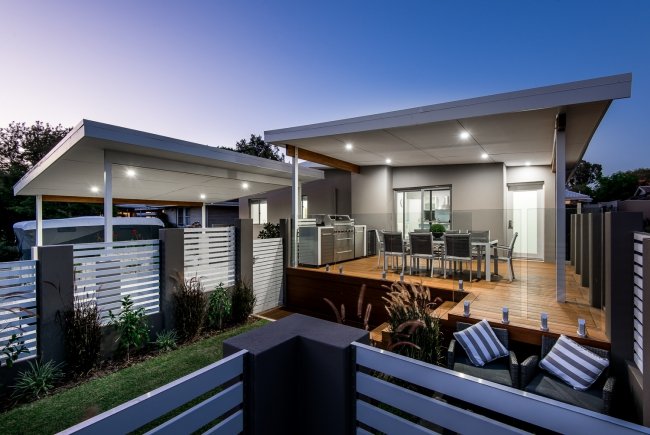 So what advice would Matthew and Cora give other people taking on a home redesign and renovation? They say for them it was all about getting a good design – and utilising online services for advice and ideas.
"The biggest tip for any future renovators is: get a quality design drawn up before you do anything else!" says Matthew. "Once you have the plan, the execution can be done, even if you are not experienced. There are so many resources available online and by asking others whom have been through the same process, this will minimise any major mistakes."
Matthew says they could not have done the renovation without the help of great contractors and friends. "Janik listened to what we wanted and delivered a functional, and thoughtful floor plan which maximised our space to the fullest," he says. "Living in the home now, you recognise that a quality design is instrumental and Janik certainly has a talent." Maya x

Love before and after stories? You can be updated on other inspiring renovations as well as new home tours by following House Nerd on Facebook, Instagram @housenerd, Pinterest, Twitter @HouseNerd_ or Bloglovin.
HOME LOWDOWN
THE OWNERS
Business owner and real estate agent Matthew Travia, his partner Cora, their baby daughter Aria and two dogs, Mia and Dante
THEIR HOME
A renovated former State Housing Commission home built in the 1960s that was taken from a 3 x 1 to a 2 x 2
LOCATION
Karrinyup, Western Australia
PURCHASED
2013
THE BUILDING DESIGNER
Janik Dalecki of Dalecki Design
FEATURES
Two bedrooms, two bathrooms, veranda, open-plan kitchen, living and dining, carport, lawned gardens
PHOTOGRAPHY