Posted Saturday, August 27, 2016
A little while ago, I wrote a story on the home of Etica Studio designer Carla Karsakis who downsized to a one-bedroom 'apartment' on a 200sqm inner-city infill block.
These days a lot of Perth people are downsizing and building on blocks that are smaller than they ever traditionally were. But we are definitely still seeing the opposite - people wanting to escape the traffic and noise of suburbia to build on a big country block, wanting loads of space, a big garden and the peace and privacy that a big block can bring. And with our population getting older and studies showing adult children are now living in the family home for longer, many families are designing their new home to cater comfortably for older relatives or adult children.
Just like the couple I am featuring on here today. Hock Lim Tan and his wife Wendy Lam have been living in Willetton when they decided a tree change was in order. They bought a big country block (2.6 hectares) of cleared bushland in Jandakot and started looking for a builder to build their dream house for them and their two young adult sons, Jian Wen Tan, 21, and Jian Hao Tan, 18.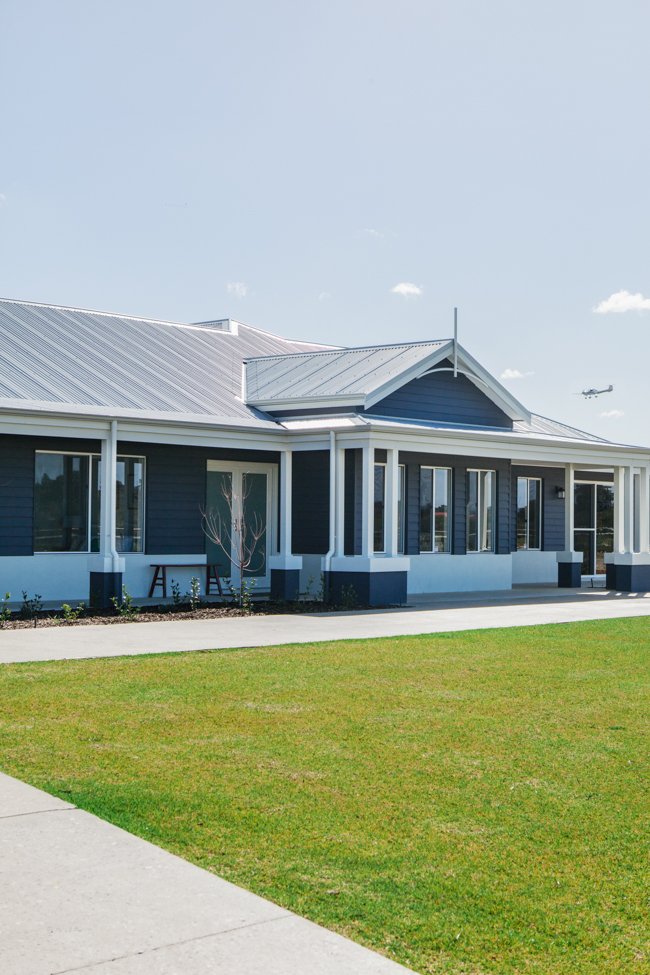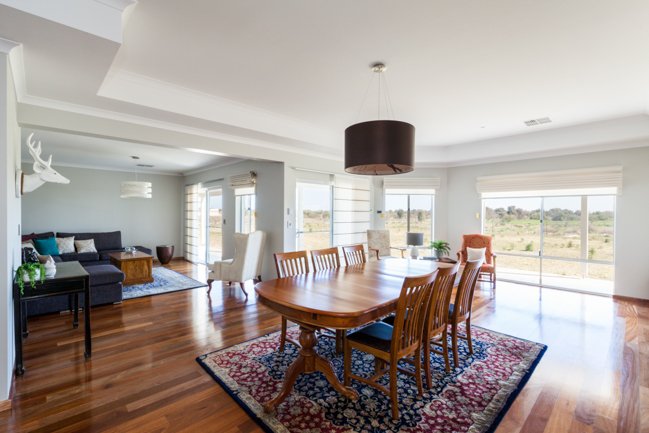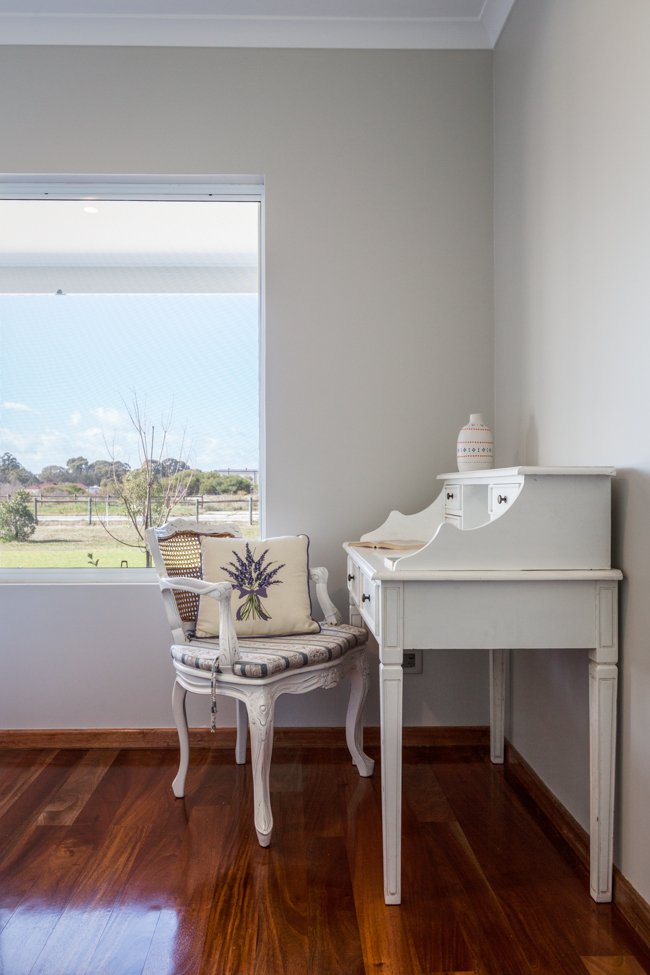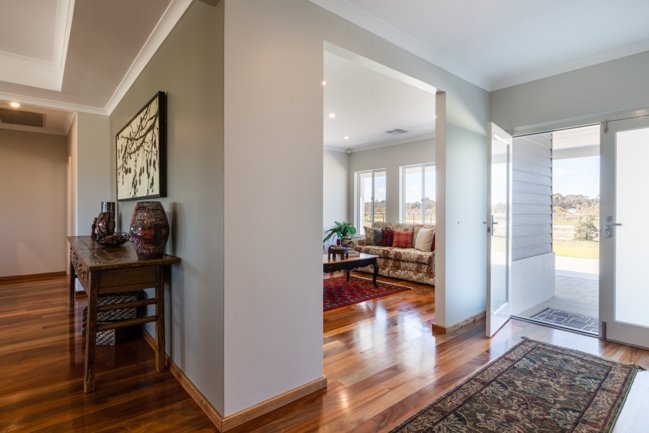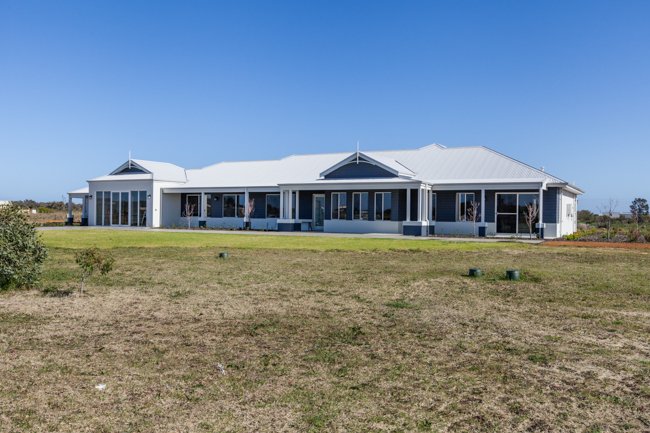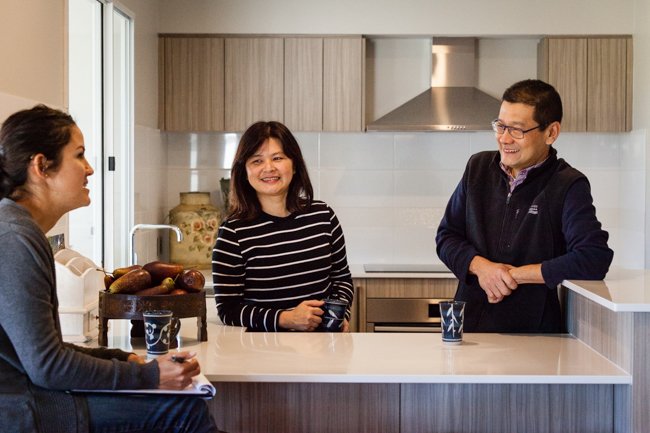 Hock and Wendy wanted a house that would be a nod to their Malaysian culture but in a modern setting, with a lovely traditional Australian farmhouse exterior. Their dream house checklist included a prayer room, a formal visitor arrival zone, guest quarters for their frequent visitors and two kitchens in the main house - a traditional Malaysian wet kitchen as well as a big dry kitchen. The house also had to comfortably accommodate them and their two young adult sons for years to come, as well as have plenty of space for visiting friends and family to stay.
At first, achieving a house like that did not look like it was going to be easy. While a lot of people would love to design their dream home from scratch with an architect, it's not always feasible or affordable – and project home builders on the whole have a bit of a reputation for not being open or able to make changes to their existing designs and floor plans.
But Hock and Wendy were to be pleasantly surprised. They had looked at numerous builders but decided on The Rural Building Company simply after meeting New Homes consultant Joel Merrin at a display home in Southern River, where they clicked with him immediately. "Joel is very, very nice!" laughs Wendy. "I would say we picked The Rural Building Company because of Joel. We went in and talked to him and he was very friendly."
Hock says they felt like Joel would go above and beyond to deliver the house they wanted. "We immediately felt very comfortable with him," he says. "And we are so very happy with the house and with Rural Building… we would recommend them very much."
While some builders refuse to change a floor plan, Joel says The Rural Building Co. was more than happy to make changes to one of their existing designs, The Faversham, to give Wendy and Hock a house that would perfectly suit their needs.

"Hock and Wendy wanted a traditional farmhouse home design to suit their acreage property, yet also a home that represented value for money on both size and the quality of inclusions," says Joel.

"As the prices for each respective change came back to them, they became increasingly more trusting of our company and the very fair pricing which we provide our customers who choose to alter our plans. From here it was decided to supercharge the initial brief and to add on the ancillary residence, the granny flat. That too proved a very fair and reasonable addition, much cheaper than had they built the dwelling as a detached compartment."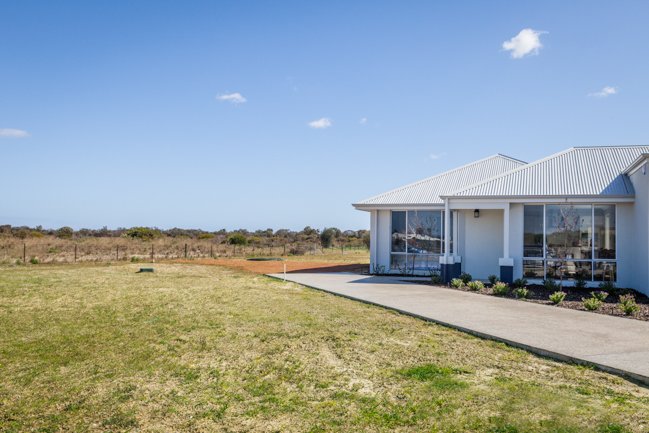 While Perth's building laws were changed in 2013 to allow many more blocks the capacity to build a granny flat, there is a size restriction of 70sqm. Joel had a solution.
"The key feature of this design is the granny flat under the main roof, achieving for our client a larger floor area than the 70sqm which they would usually have been restricted to had they built the granny flat dwelling as a standalone," he says. "The main residence is independent in its own right, so two separate families could quite easily live day to day without interruption if they so desired. This approach also proved to be far more economical for the client, as walls were shared between dwellings and with this came a significant reduction in materials and labour costs."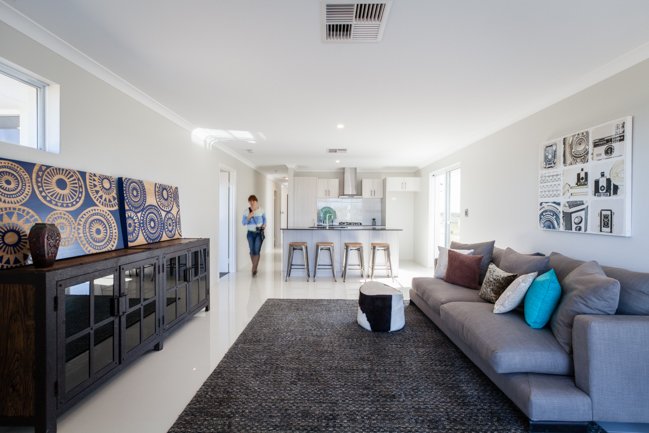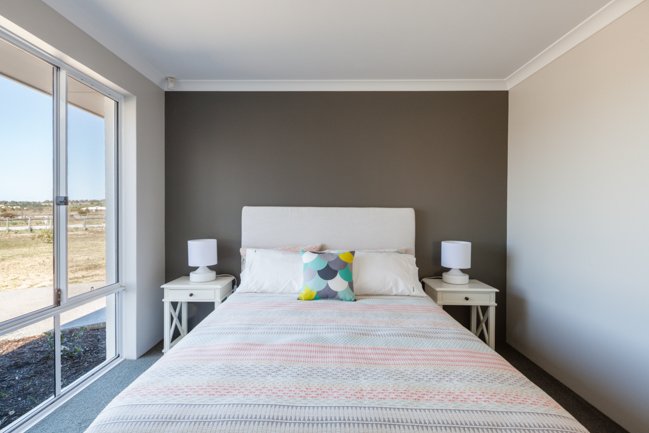 I thought putting the granny flat under the main roof was a very clever idea - and fantastic if you have the space to do so. The home's double garage acts as a divider (and even a noise barrier) between the main four bedroom house and the three bedroom, two bathroom granny flat. The granny flat also has its own entry, laundry and outdoor dining area, making it perfectly self-contained, says Joel. It has a really nice feel to it; open and light and cosy. If I was in my early 20s and lived there I would probably not move out until I was 40.
I joke, but with the median house price in Perth having risen above $550,000, it is becoming more difficult than ever for a lot of young people to enter the property market. For Hock and Wendy, designing a house with a wing for their young adult children allows the kids to live at home for longer with separation and autonomy until they have saved enough towards deposits to buy places of their own.
The granny flat also gives Wendy and Hock the option to use it as accommodation for family and friends – they have a lot of frequent visitors – or to rent it out if they wish. They are both social people and love having a lot of people around. "Maybe I will rent to my friends," says Wendy. "Hopefully my friends have children! I'd like having a lot of people around."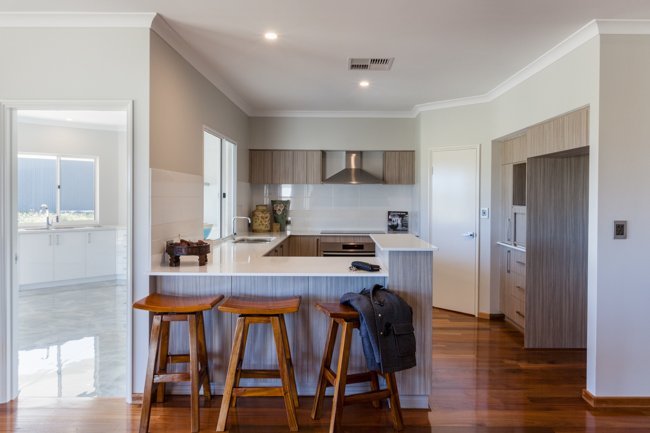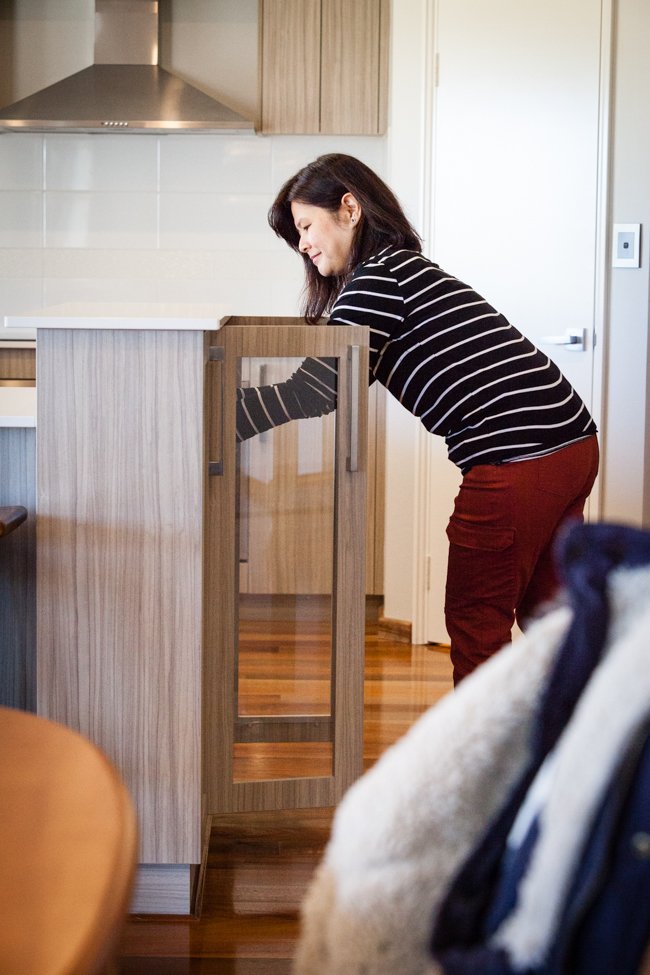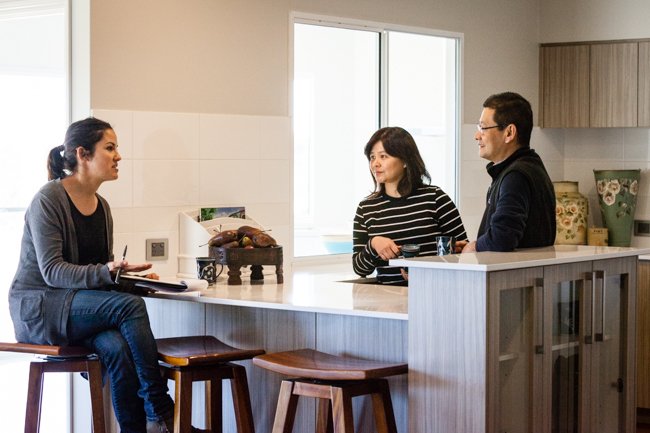 Along with a prayer room, which a sitting room shall be, Hock and Wendy were also very keen that their new home encompass a traditional wet kitchen and a dry kitchen. "In Malaysia it's common for many houses to have a wet kitchen, here it's rare," says Hock. If you haven't heard of the concept before, it's a traditionally Asian feature where there is one kitchen for all the 'wet' cooking needs and the more messy, oily or pungent cooking tasks, such as stir fries or chopping meat. The idea is that having a separate room keeps kitchen mess (and strong smells) contained to one part of the house that can be easily ventilated. The separate dry kitchen is for the not-so-messy things, making teas and coffee, and for plating up.
For Hock and Wendy, a great wet and dry kitchen was a must. They love to entertain and have people over, whether they are cooking themselves or asking people to bring a plate. "We have a lot of pot luck dinners," says Hock.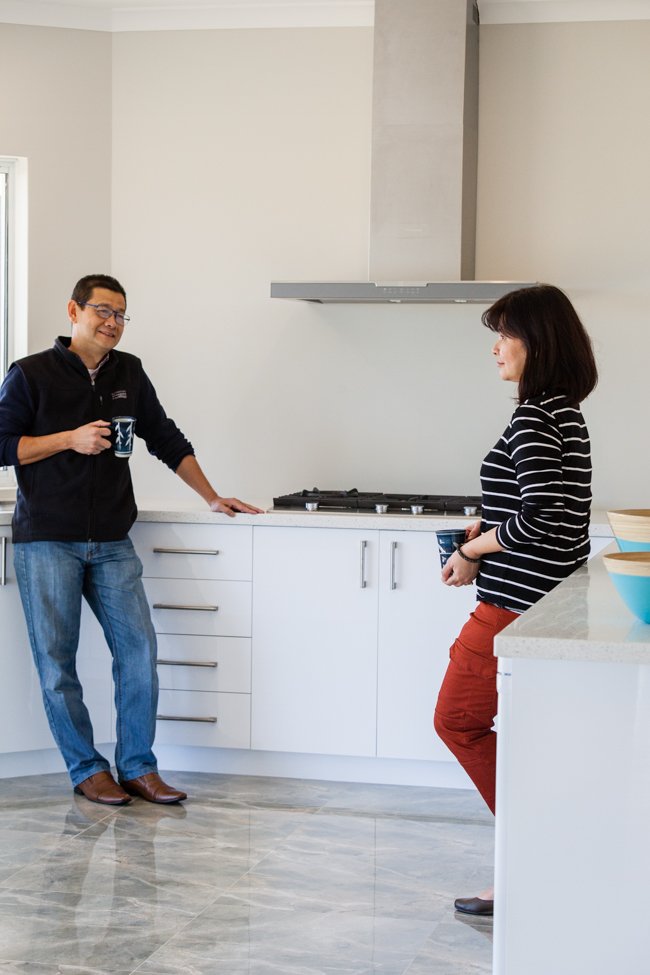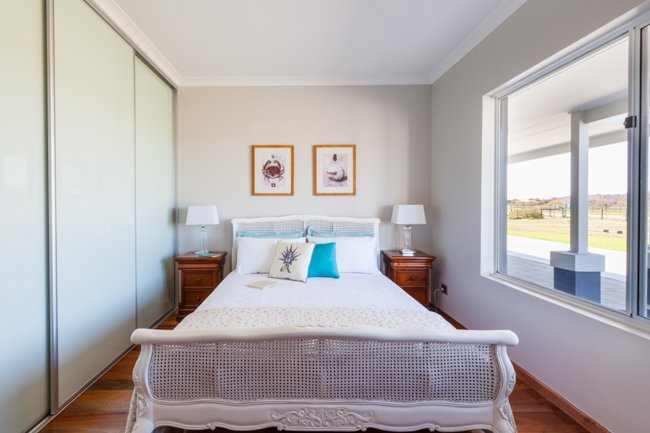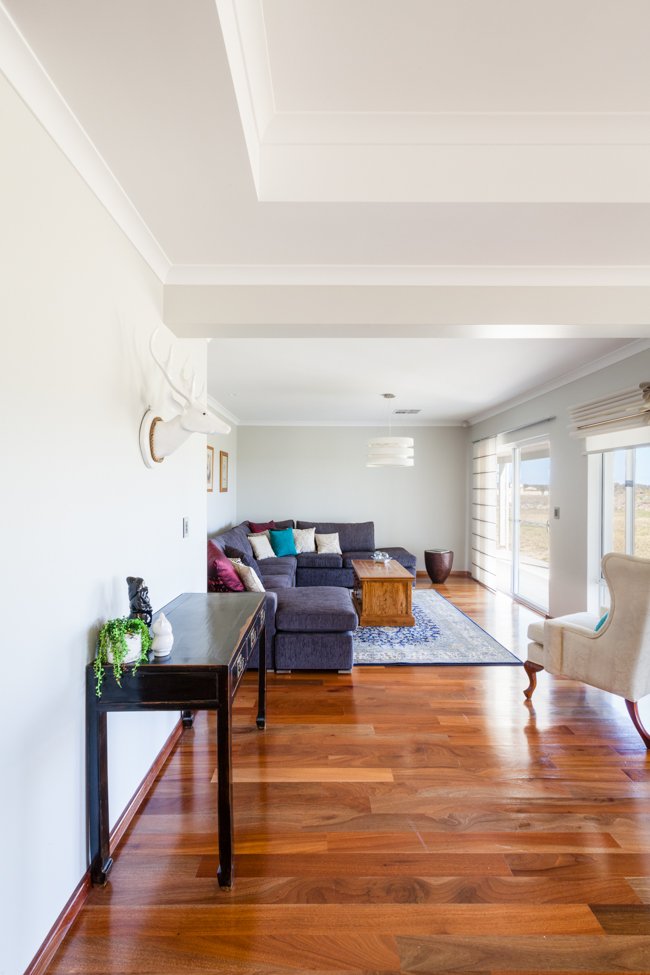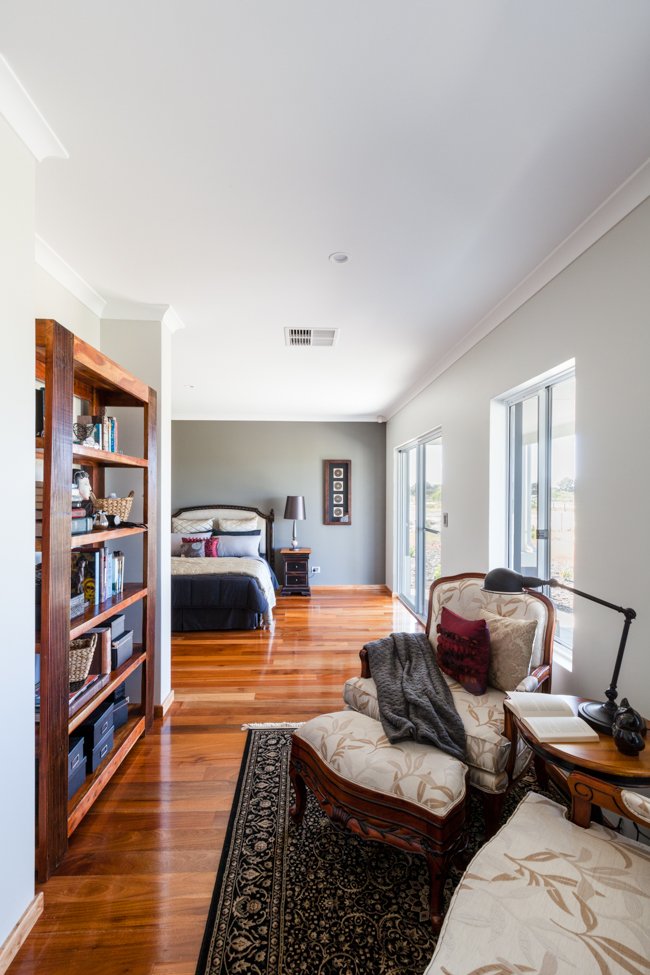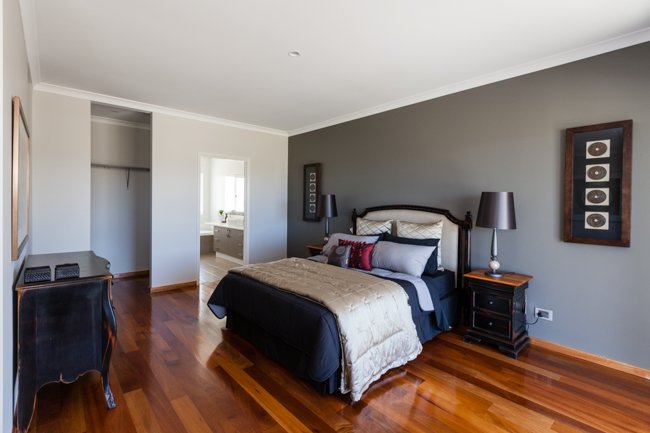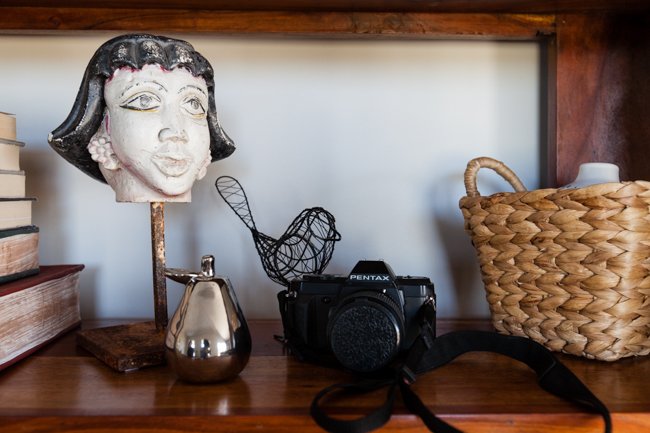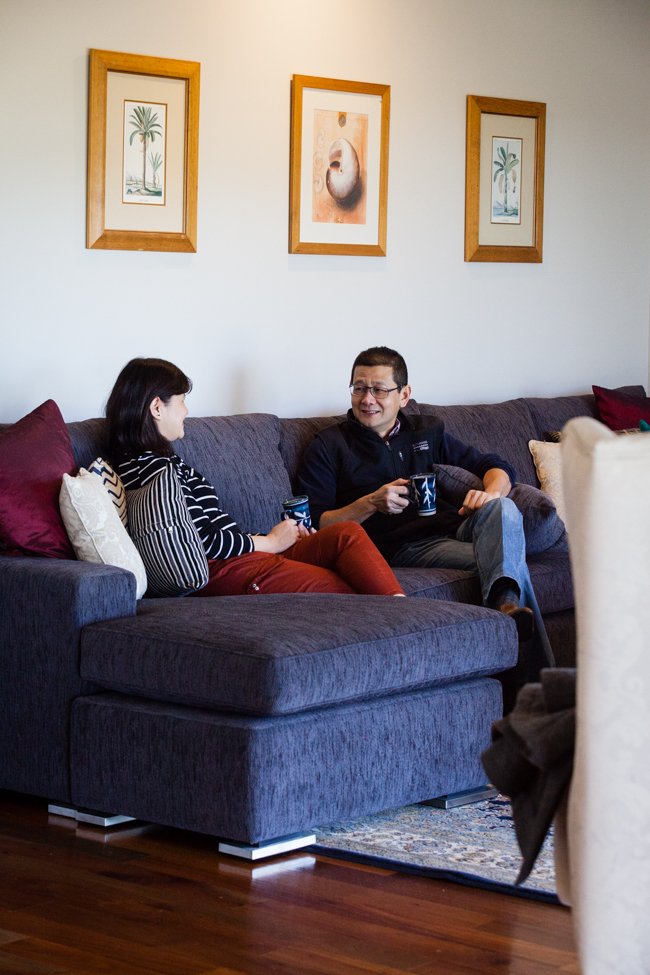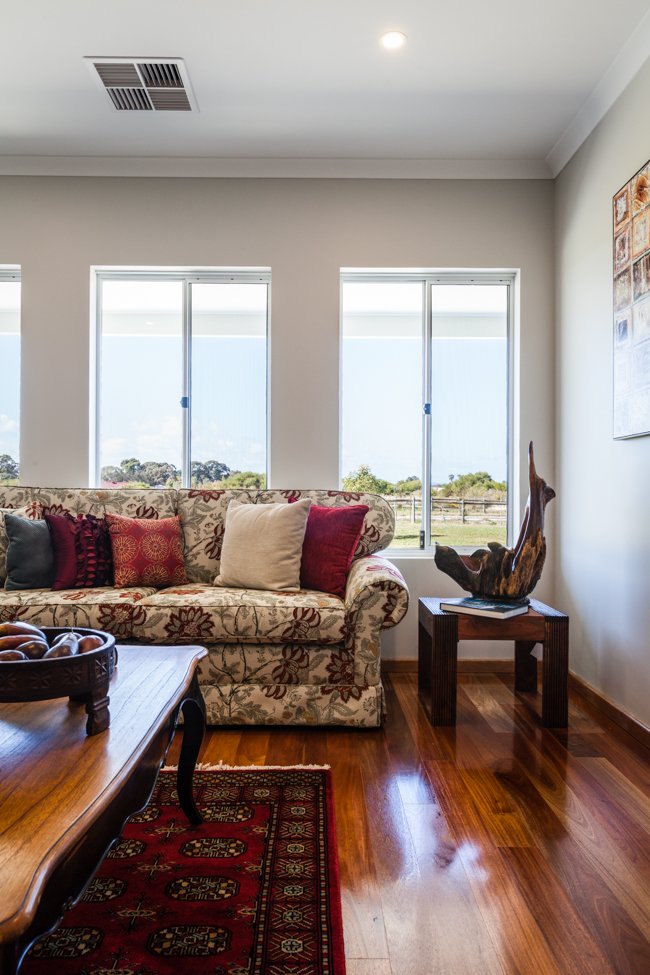 One of my favourite things about the house is its elevation. I think it will age beautifully, and Joel agrees. "The home looks traditional with a modern edge," he says. "It is a 21st century Australian farmhouse with expansive verandas and a clever use of mixed materials to create a striking façade that looks every bit the part on the acreage in which it sits.

"Without sounding cliché, the look of this home is a bit Hamptons-inspired with those coastal elements of ocean blue weatherboard contrasting against the lighter shade of render that was used as a dado feature below. The external colour palette is reminiscent of our beaches with their crisp white sands and clear blue waters. To achieve this look we opted for an alternative construction method known as "reverse brick veneer". This construction method also has some fantastic thermal properties which helped increase the star rating of this particular home."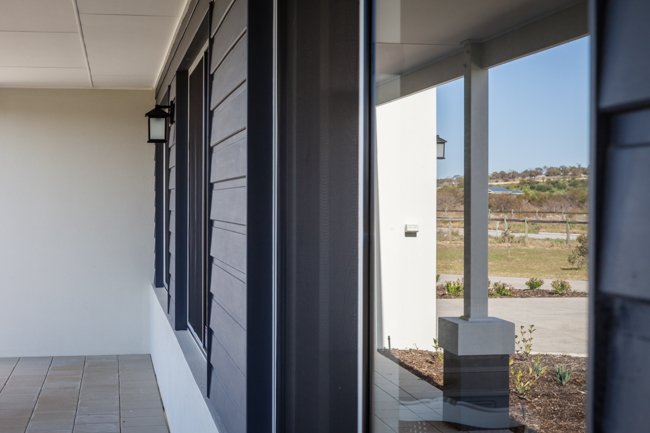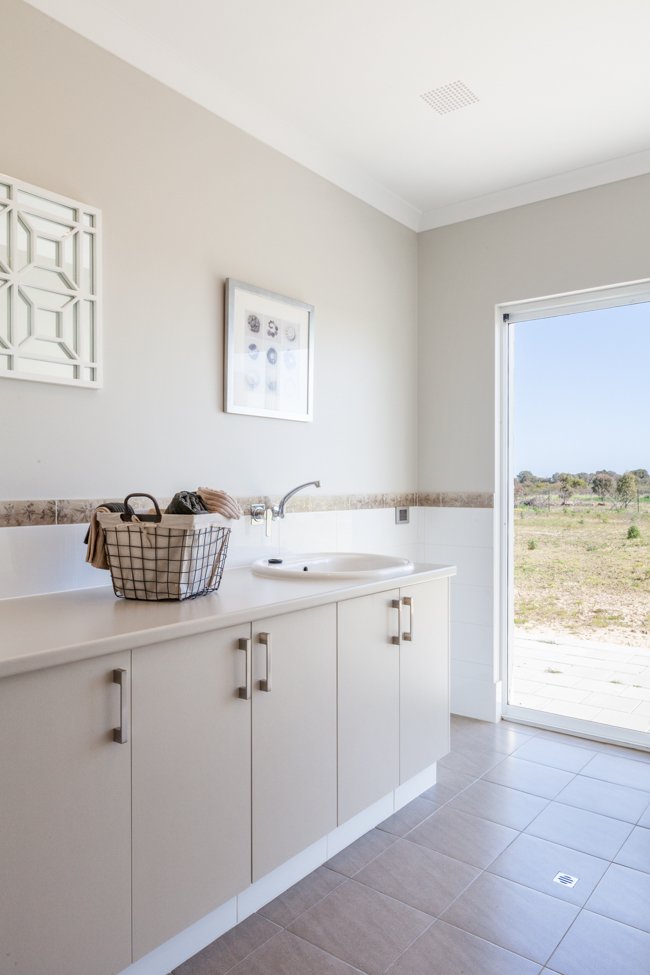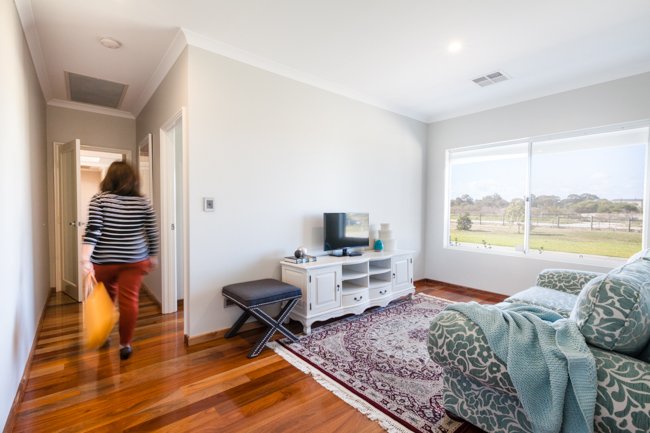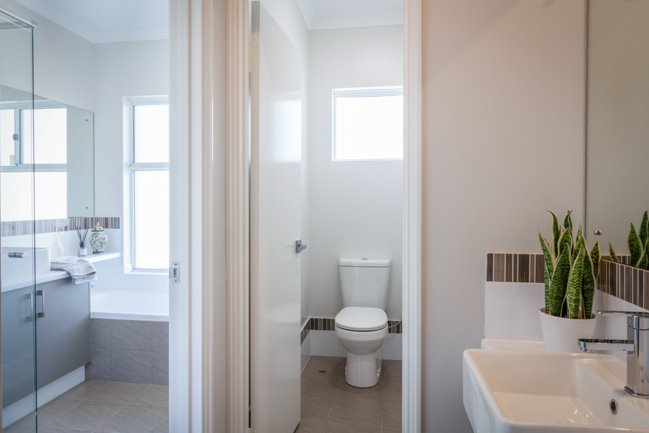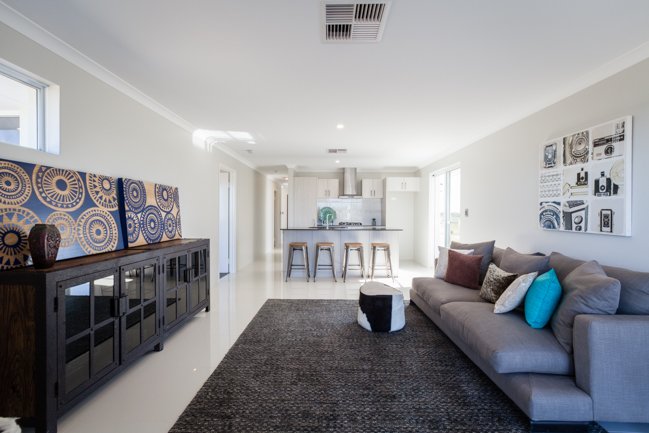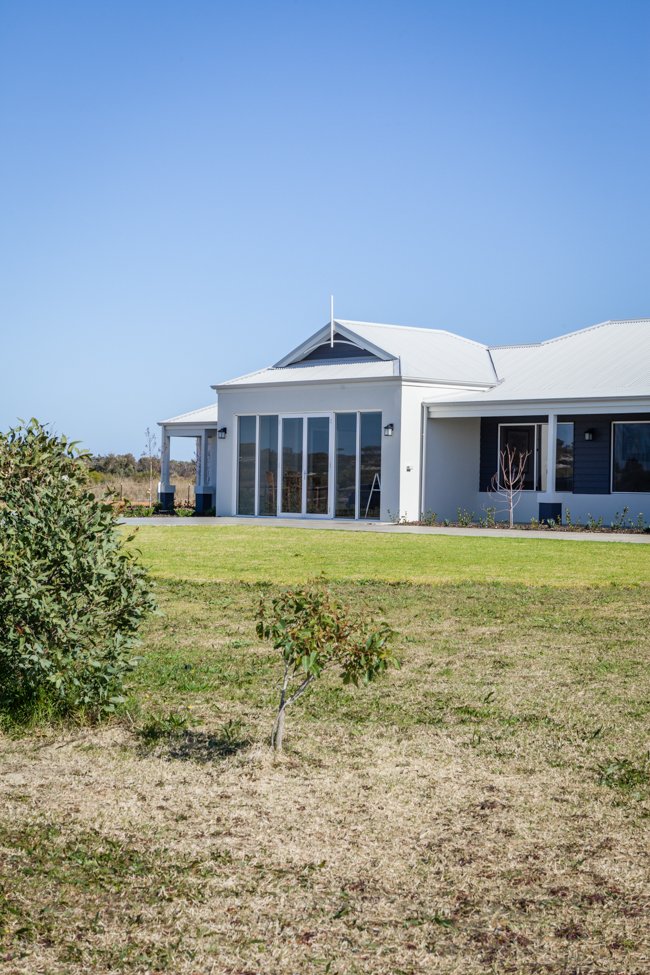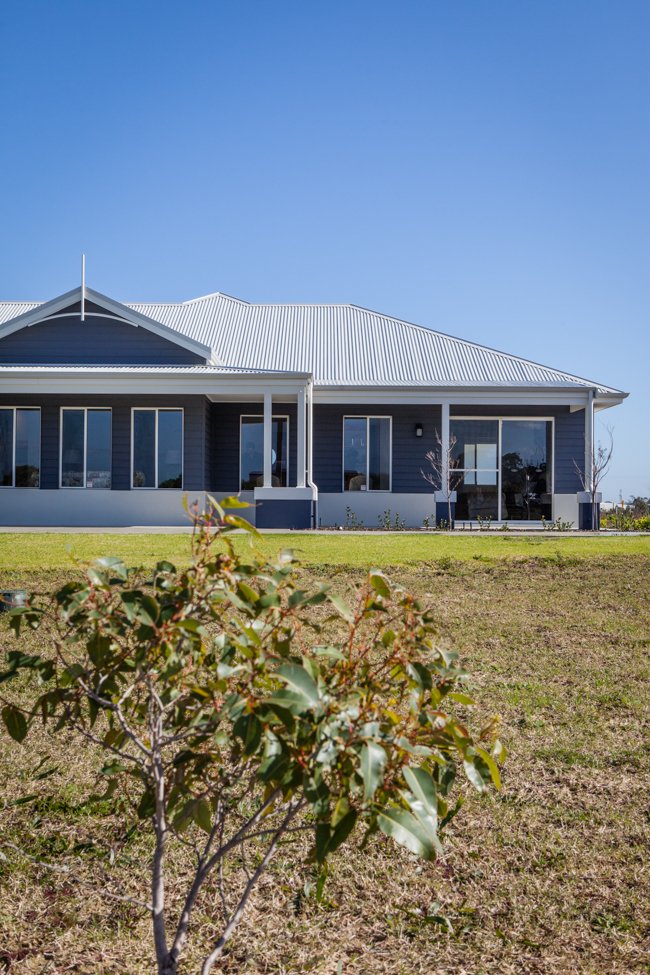 While the cleared bushland block is mostly scrub now, Hock and Wendy plan to plant the 2.6 hectare block with loads of fruit trees to surround the home with a lovely orchard. Wendy and Hock have not yet moved in – the house is currently on a lease back scheme with The Rural Building Company so that it can be viewed by the public – but the entire family is eagerly anticipating move-in day. The first thing they plan to do? Cook a big family dinner in those awesome kitchens! Maya x
HOME OPEN: The house is open to the public for viewing on Saturdays and Sundays between 1pm – 5pm, located at 9 Merrit Loop, Jandakot. Contact The Rural Building Company for more information.
You can visit The Rural Building Company at their website here or follow them on Facebook, Pinterest or Instagram @ruralbuildingco. You can also follow Joel's building adventures on Instagram @buildwith.joel.
HOME LOWDOWN
THE OWNERS
Hock Lim Tan, his wife Wendy Tan and their sons, Jian Wen Tan, 21, and Jian Hao Tan, 18
THEIR HOME
A brand-new seven-bedroom farmhouse-style, single-level home with a granny flat under the main roof
LOCATION
Jandakot, Western Australia
BUILT
2016
THE BUILDER
FEATURES
Verandas, seven bedrooms in total, granny flat with open-plan living and three bedrooms, main house with four bedrooms, wet kitchen, dry kitchen, prayer room, numerous living areas,
PHOTOGRAPHY