Posted Monday, July 15, 2013 in:
Home Envy
It's official. I have just found my DREAM house. (Well… at least one of them). As you probably know by now, I love my old homes and renovations. I love the rustic textures and character details; the bits of history; that worn, lived-in feel. I had always sworn I would NEVER build or buy a new house. Renovating appealed. Not building from scratch.
Well, in one morning I have completely changed my mind after seeing a new house so wonderful, warm, quirky and full of character and history, it actually made me want to build! And if we were to do so, I think THIS is the woman I would ask to design and build it for me – home owner Carla Karsakis of building design studio Etica Studio.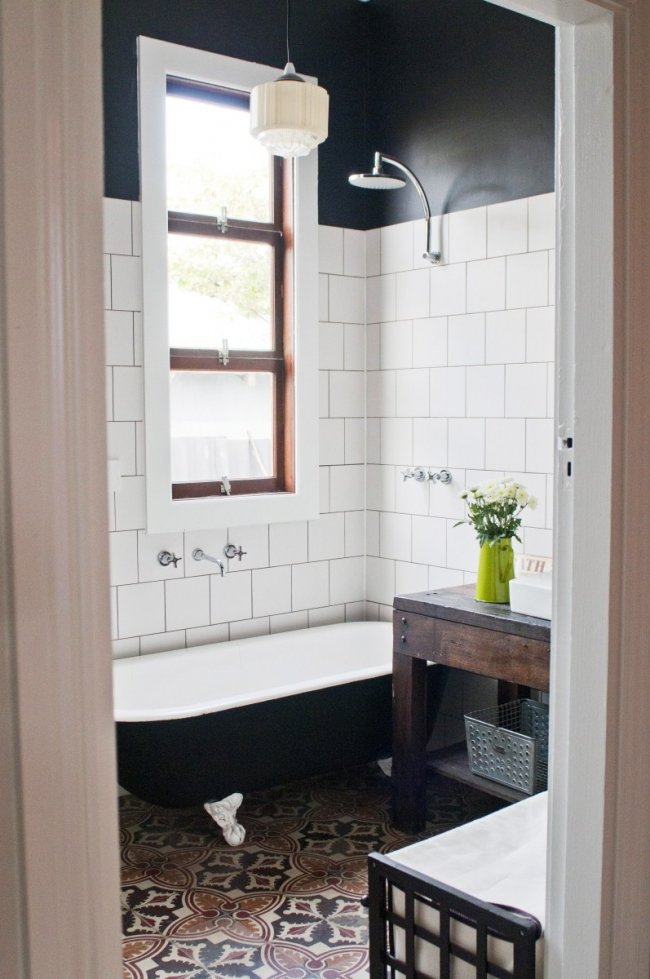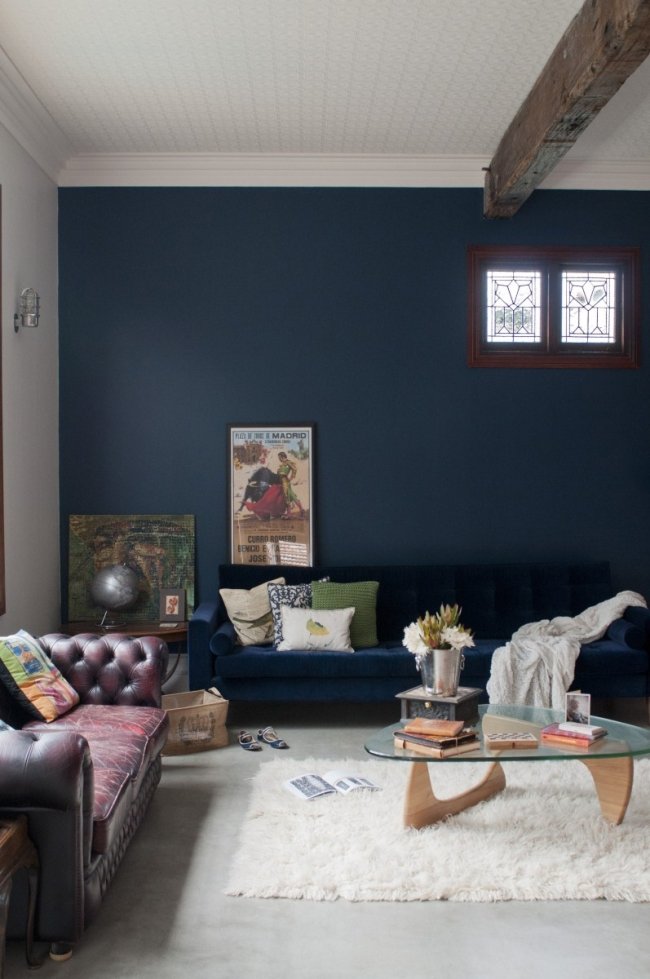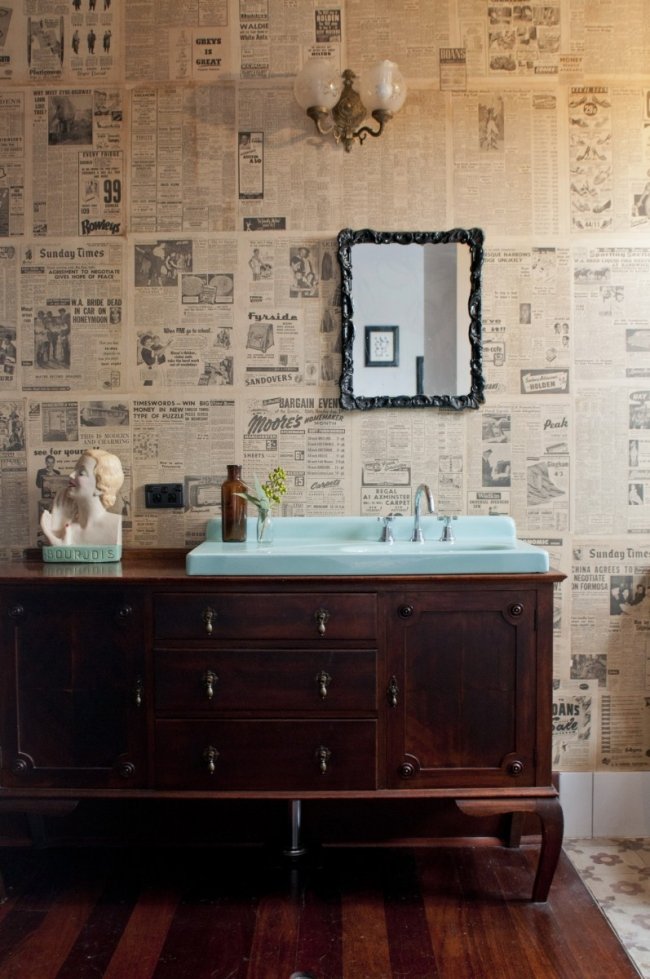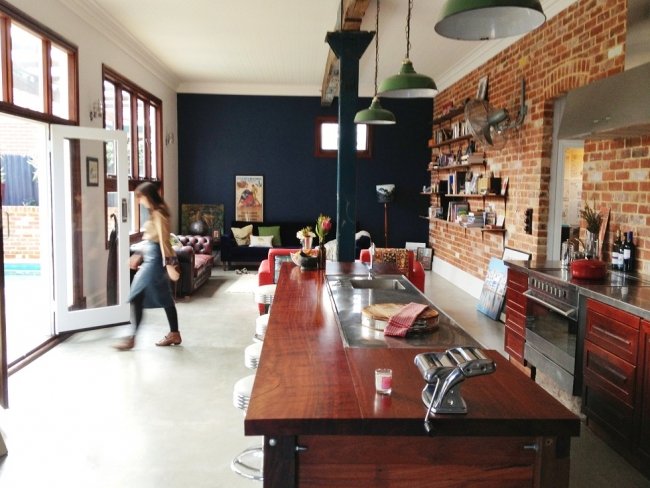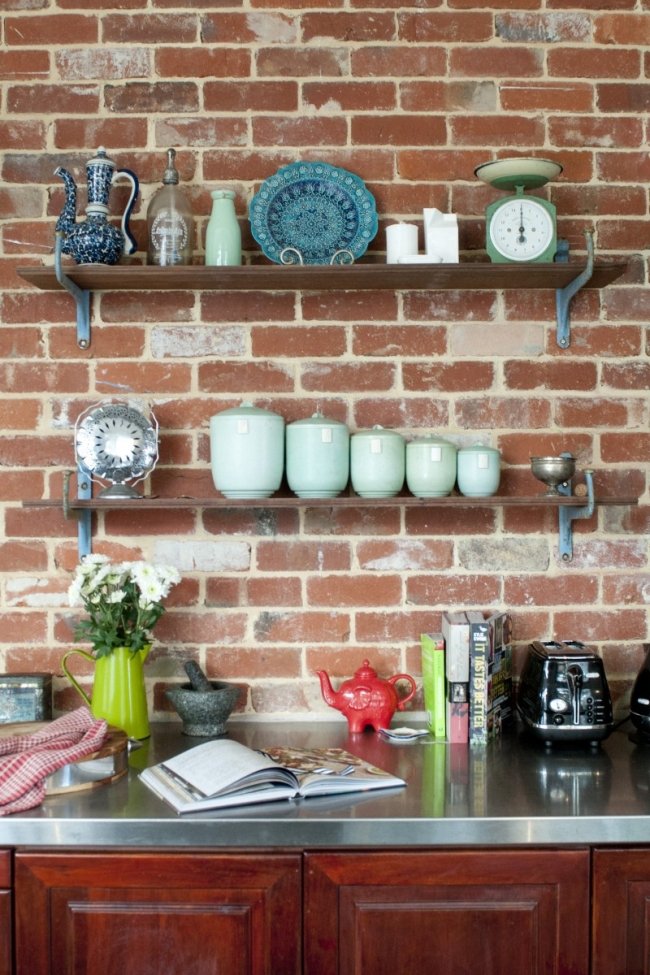 I'm very excited to share this home with you because it is one of my favourites ever, and luckily done justice with professional styling and photography by the insanely talented Meghan Plowman of The Orchard rather than my crappy snaps.
Owner Carla Karsakis and her husband Ben designed this place to be their own home as well as a showcase for Carla's budding business. When I first saw photos, I presumed their home was an old converted shop. As I found out when I went to Bedford to see it, the entire place was actually built just last year.
What I love about it is that almost every single bit of it is made from recycled and salvaged materials. And it is wonderful. "This house references our love for Art Deco shopfronts and warehouse apartments, and the desire and interest for sustainable living a short skip to the city!" says Carla.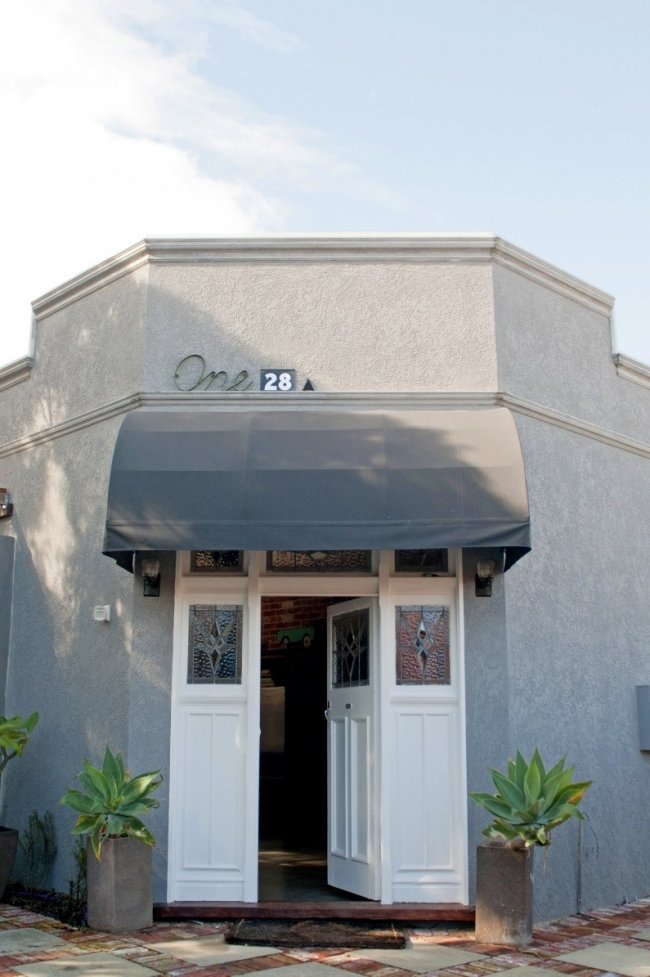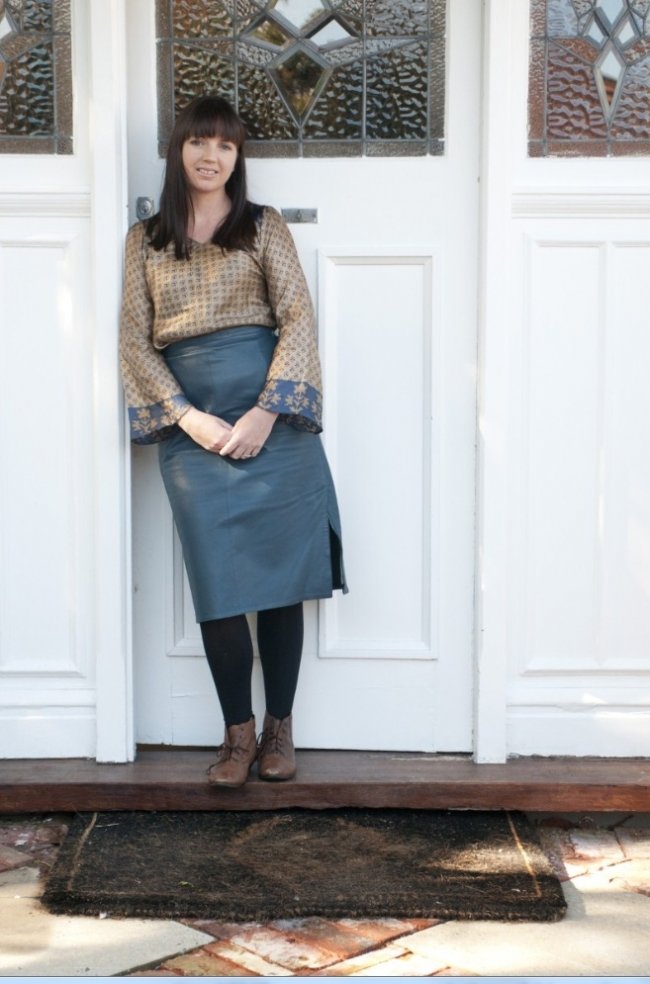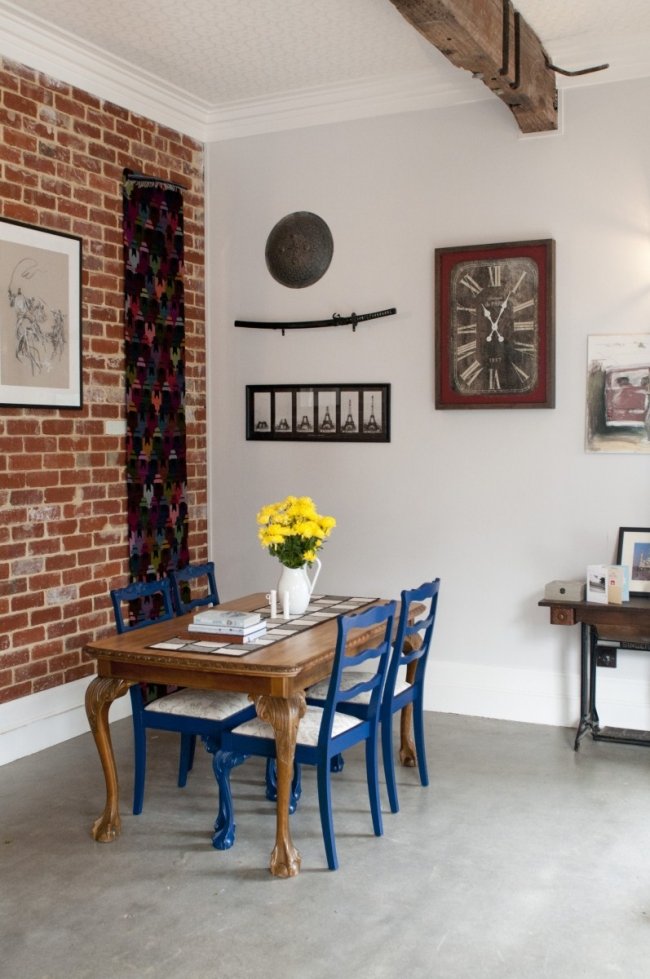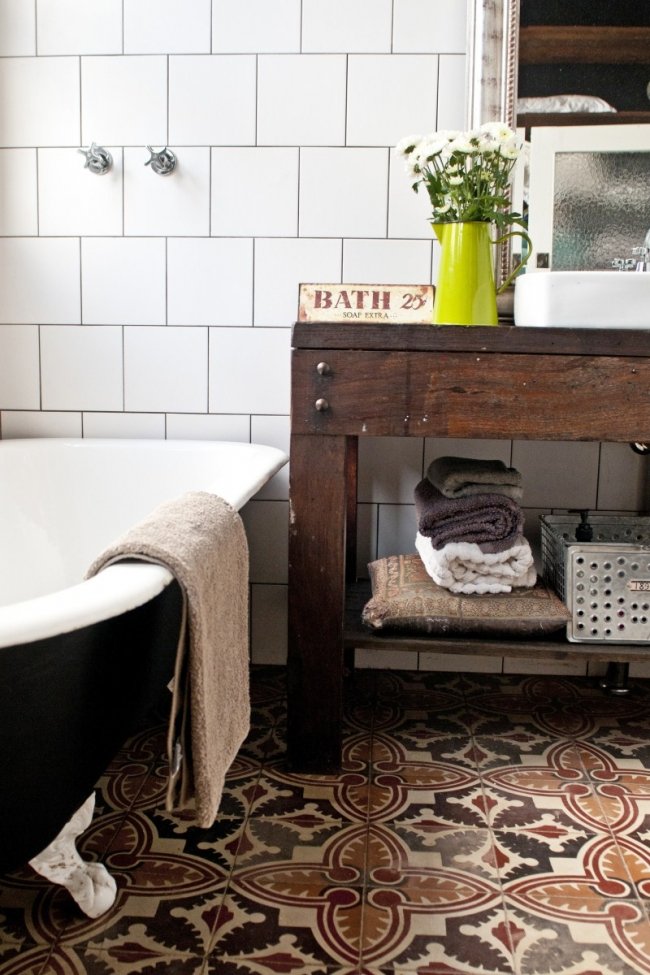 Carla and Ben had originally bought the block which came with an Art Deco cottage in front. They renovated it and subdivided the large block with the aim of building this place – Etica Studio – at the back. To do so, they demolished the old, dark garage and shed in the back garden (thought to have been built in the 30s or 40s).
Carla, who has a passion for sustainable architecture, designed the new house to be environmentally friendly and they built heaps of the new house with remnants from the old outbuildings, with walls of recycled red brick and sustainaible Paneco SIPS.

It's very, very cool.
"I wanted everything to be recycled or secondhand," says Carla. "We salvaged as many elements as possible from the garage and shed. This included jarrah beams, an old barn-style door which was made in England and a jarrah workbench which was constructed by the previous owner." (This old workbench was upcycled to make a one-of-a-kind vanity in the main bathroom – and it looks so good!)
Every single feature I point out, there's history behind it. It made it such a fun house to tour! The huge recycled ceiling beams were originally a part of the Toodyay Bridge. The window in the powder room was from Steve's pub in Nedlands (a place I loved on Wednesday nights when I was 18). The front door was from an old house in Shenton Park. The light switches in the bedroom are Victorian and more than a hundred years old. ("The electrician wasn't too happy about them!" laughs Carla).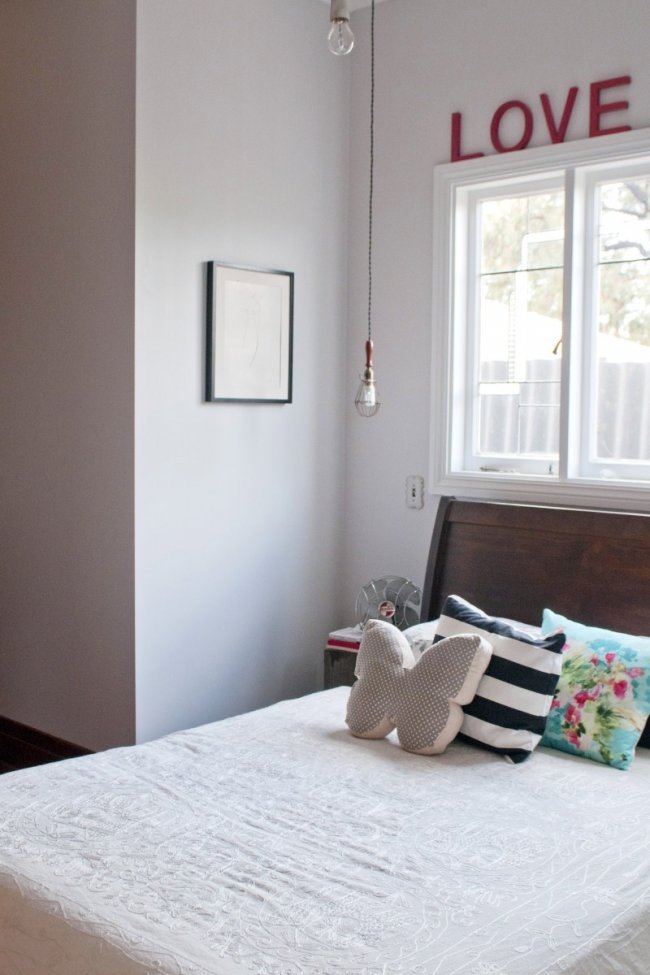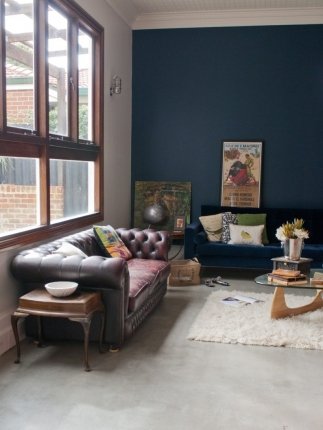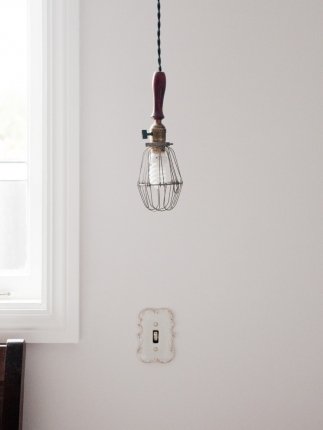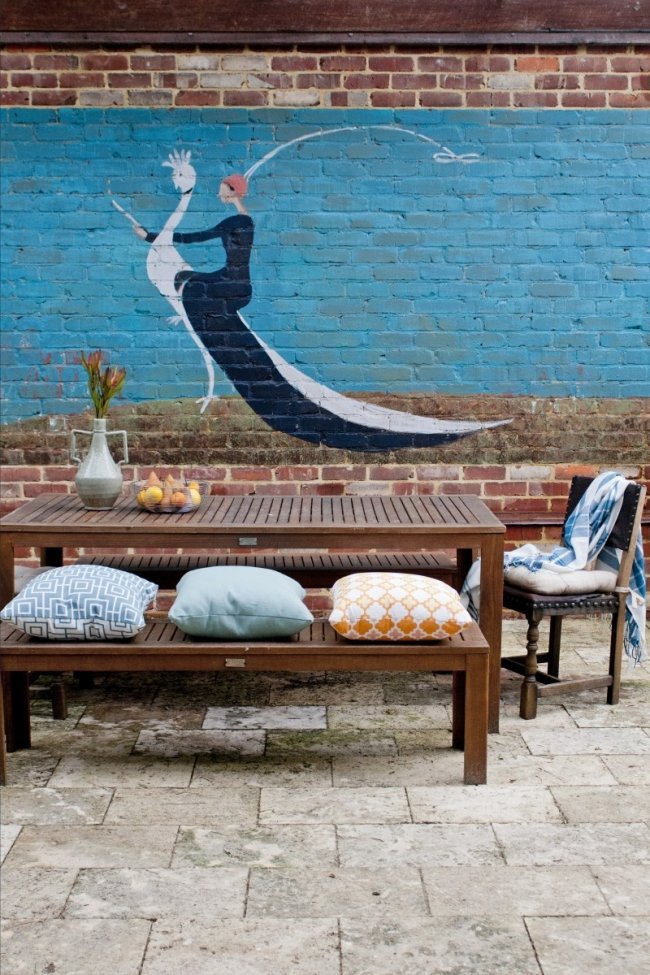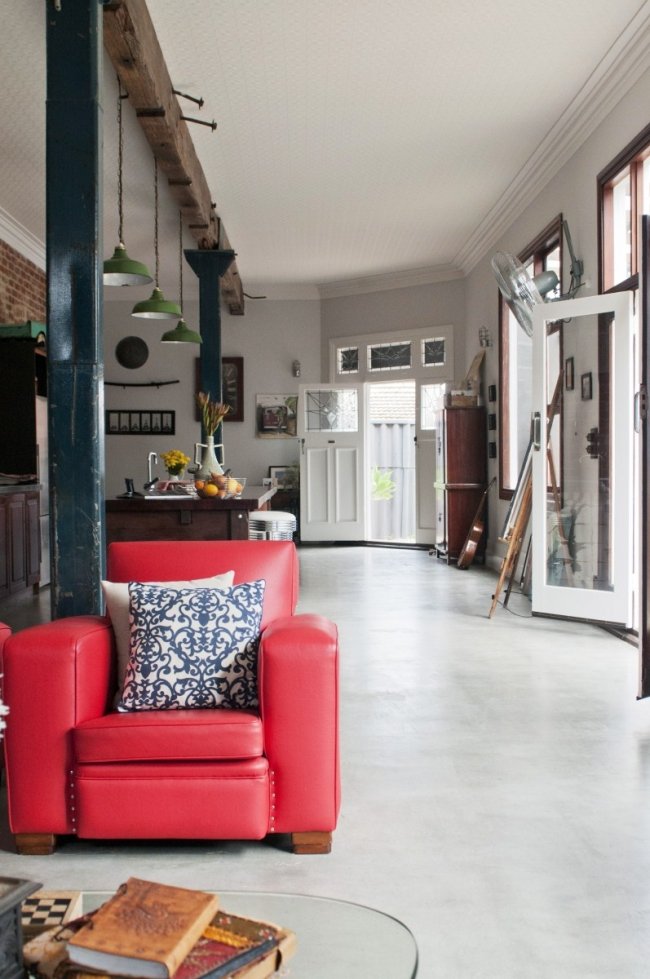 The old metal numbers above the front door were from salvage yards. And let's not forget one of my favourite features of all – the upcycled wallpaper in the ensuite.
"Whilst renovating the front house prior to this build, we found hundreds of 1955 newspaper sheets under the linoleum," says Carla. "We salvaged these and used them for paper flowers at our wedding and most recently as wallpaper in our dresser and ensuite. It is stunning and the soft brown colour of the sheets adds real warmth to the room."
I am in love with this house. And Carla is so modest about her talents. If it were me who had built a house like this, I would climb onto its rooftop and shout about it to the world. "EVERYONE. Come look at this incredible house I just made. Isn't it beautiful. Do you see the vintage pendant lights in the kitchen. I got them from a flea market in New York for only $20."
But Carla is used to producing beautiful homes. She has a degree in architecture and postgraduate qualifications in Environmental Sustainability and started renovating houses at just 21. With her interest in sustainable building and design, it was a natural progression for her to start using recycled materials.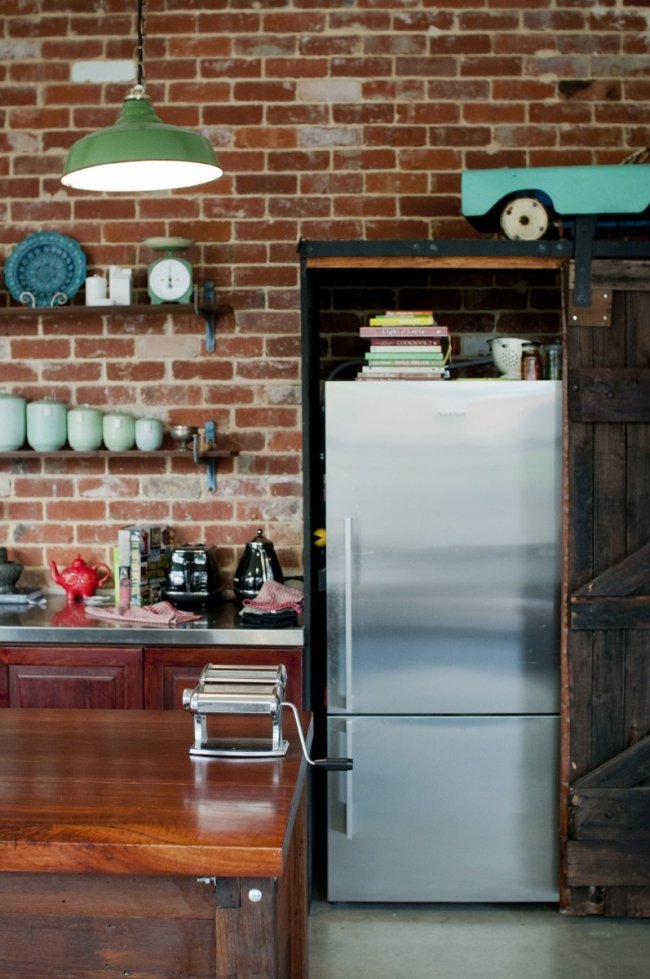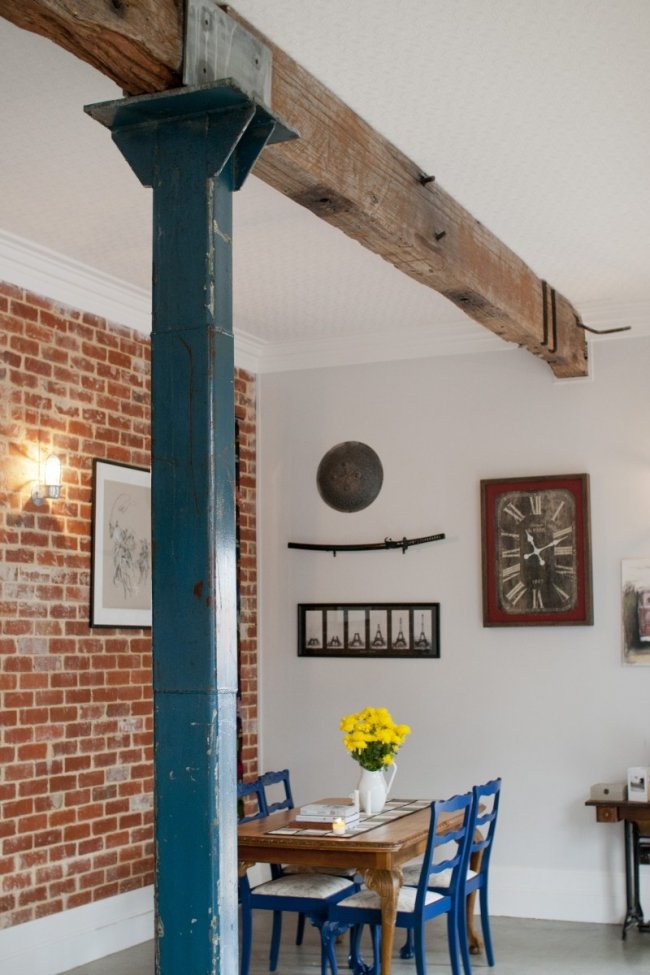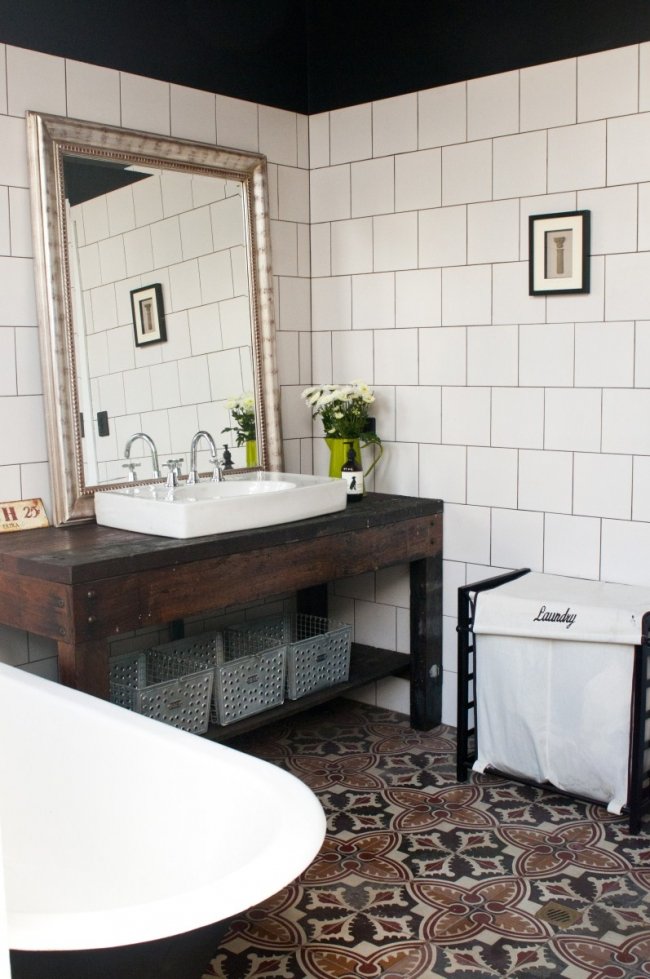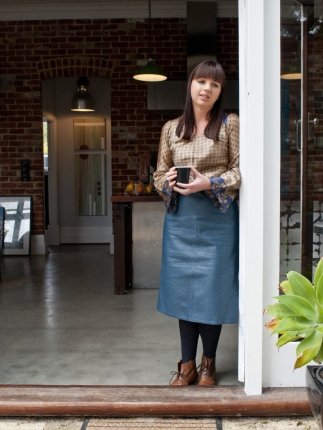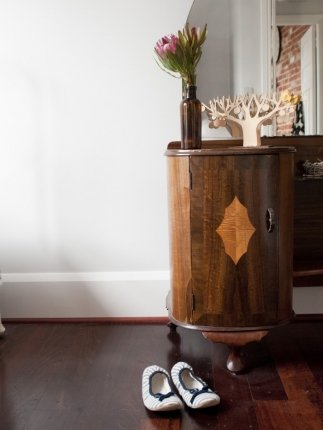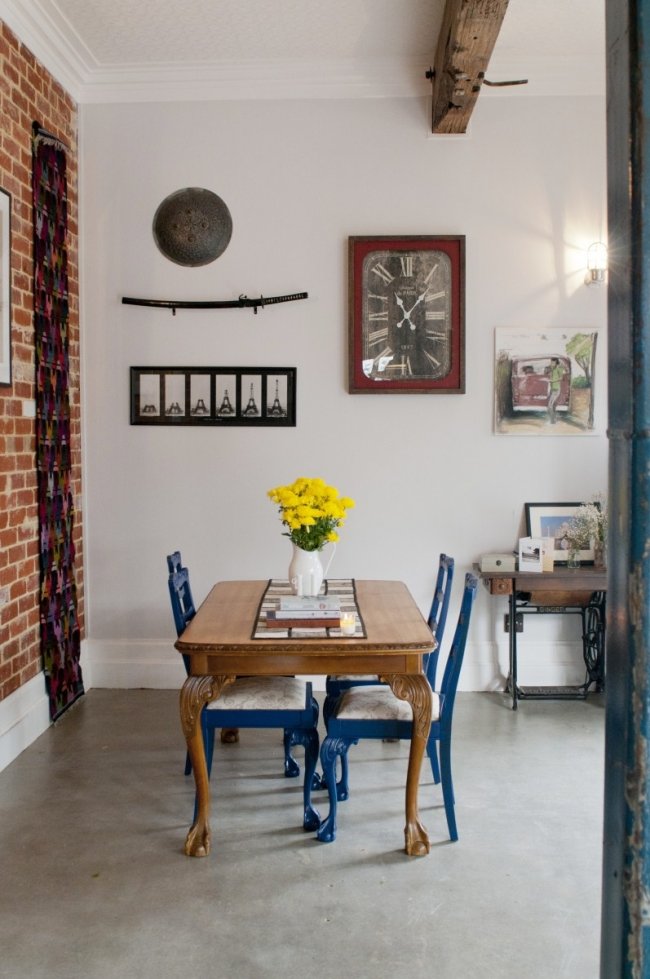 Working extensively in urban design and architecture while designing residential projects on the side, she made the big jump earlier this year when she officially launched
Etica Studio
to fulfill her passion for this kind of home.
When Carla told me about her business, I felt excited. I think there is a real demand for this kind of architecture and building in Perth – custom-built, small homes that are thoughtful, beautiful, sustainable, original, unique and full of rustic, quirky character and recycled materials. If I were building, this is exactly the sort of home I would want to create.

Another bonus is the fact that the house is designed for an urban infill block (the site is just 320sqm). I think Etica Studio is going to be the next huge thing.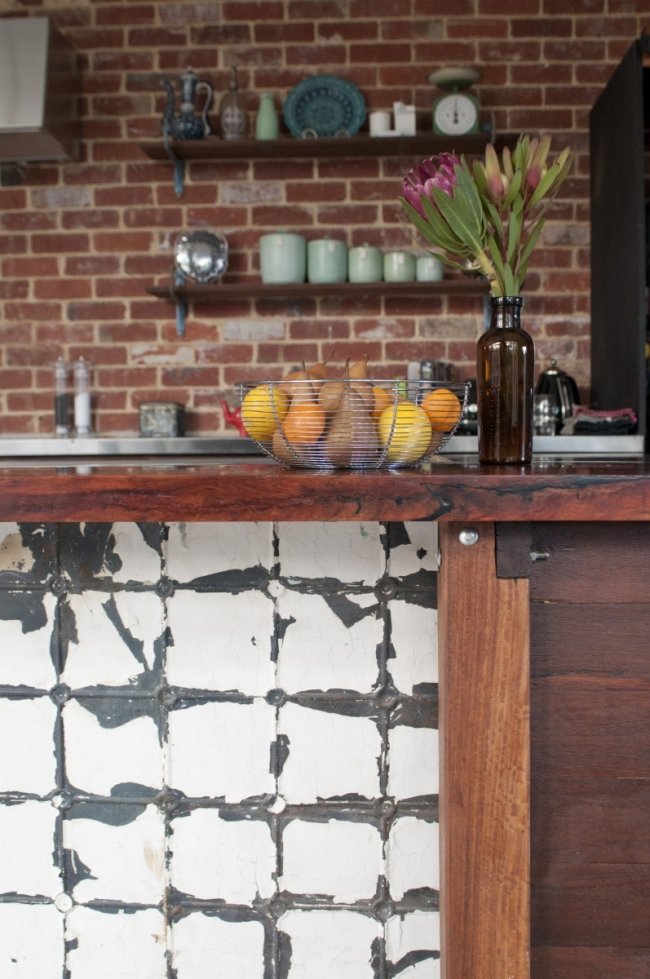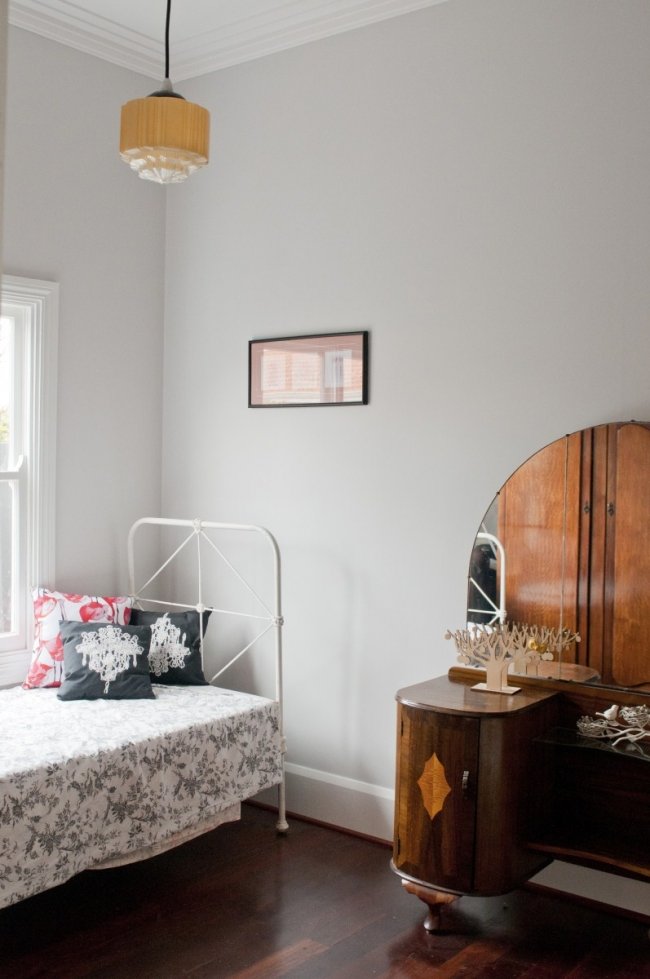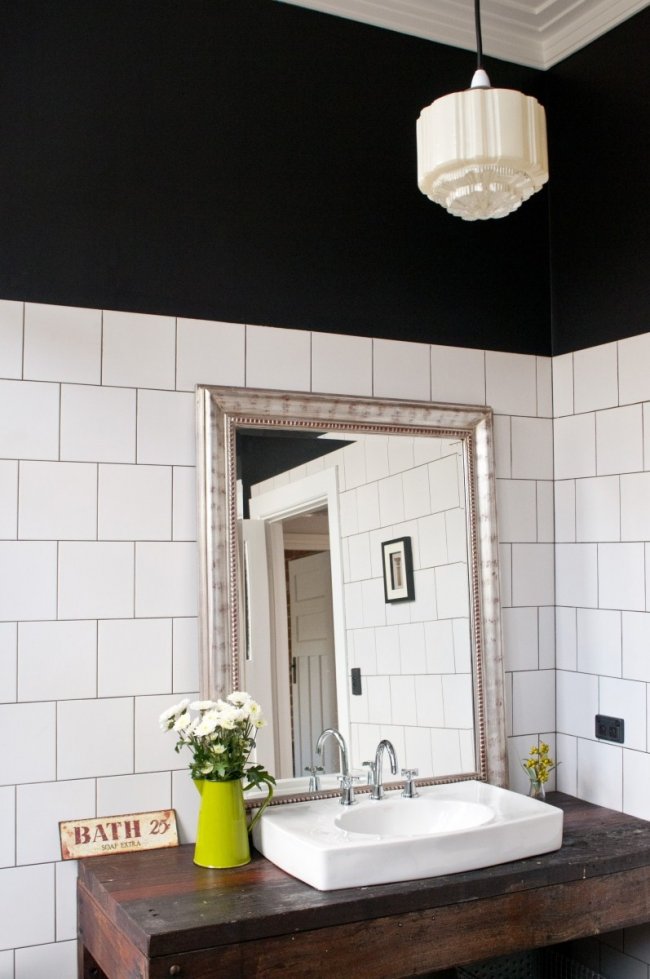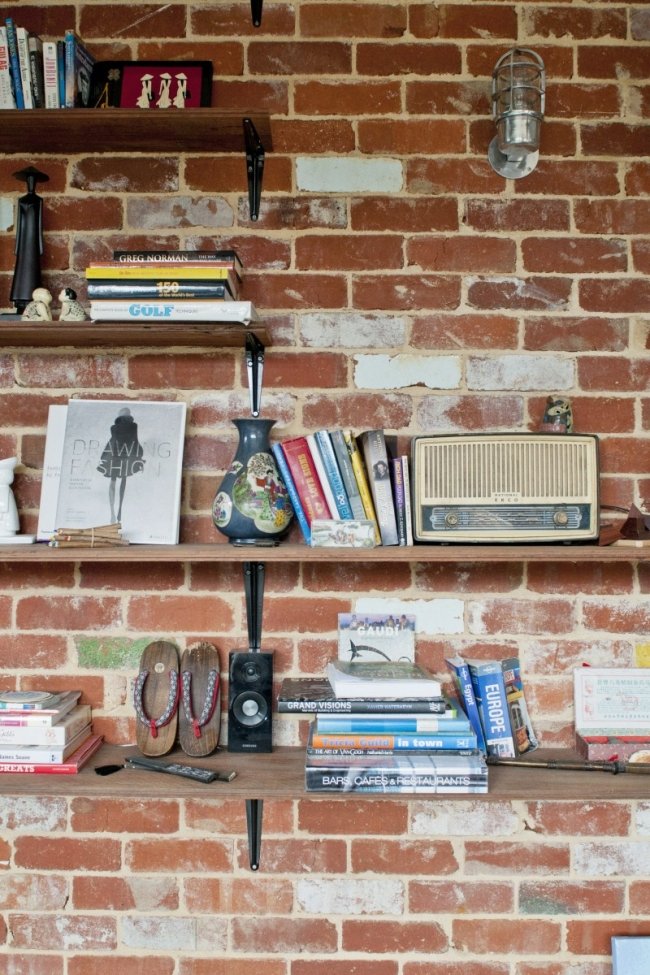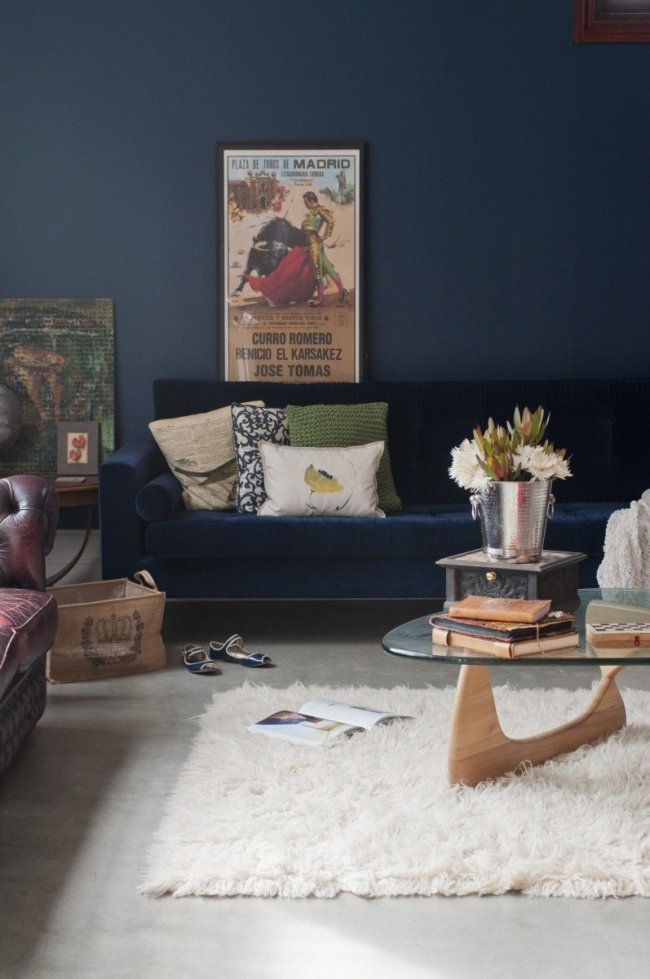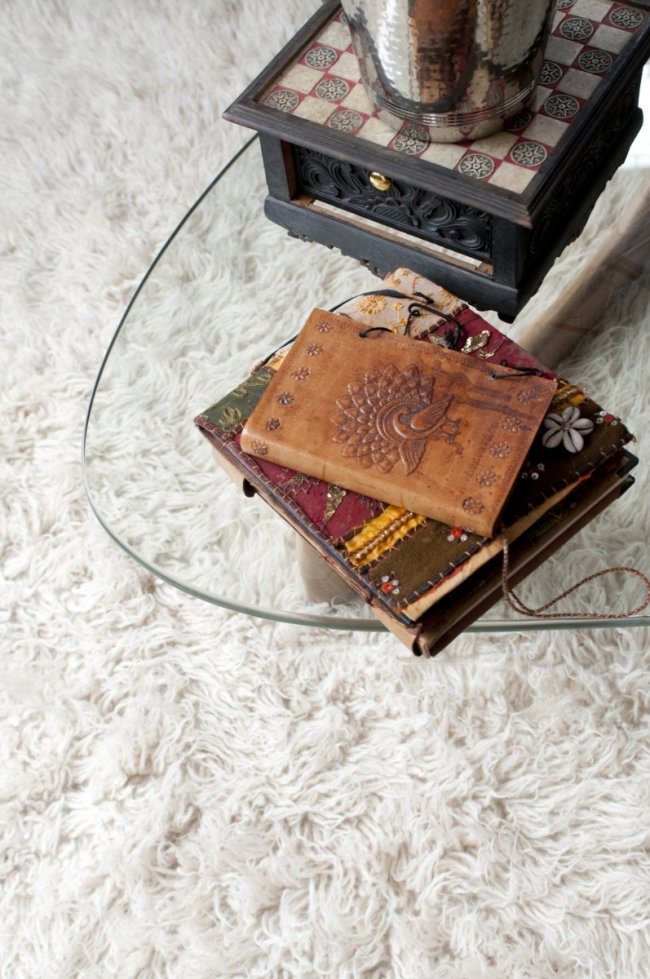 I ask Carla if all her friends love this house too. Carla is lovely - sweet and unassuming and so ridiculously modest – but finally, she nods, somewhat shyly. "Most say they love it," she admits with a laugh. "But a few have said they couldn't live in a house like this because in a 'new building' sense, they say it's not big enough. And because it's made from recycled materials, it's not 'perfect'." I don't know. I think this little recycled house is perfect as it is. Maya x
You can follow Carla at Etica Studio through her Instagram and Facebook and Meghan Plowman through her Instagram or her Facebook. (And House Nerd on Instagram and Facebook here!)
HOME LOWDOWN
THE OWNERS, DESIGNERS & BUILDERS
Carla and Ben Karsakis. Carla is the architectural designer and director behind Etica Studio while Ben is an urban designer
THEIR HOME
A sustainable, solar passive, rustic home made almost completely from eco-friendly and recycled materials on a 320sqm suburban infill block
LOCATION
Bedford, Western Australia
BUILT
2012
FEATURES
Almost every part of the house is a recycled material – the windows, doors, floorboards, structural columns, ceiling beams, kitchen cabinetry, bathroom vanities, sinks, skirting boards, light fittings, Spanish floor tiles, basins, paving. The walls are Paneco SIPS. The house has three bedrooms, two bathrooms (one ensuite) an open-plan kitchen, living and dining, pool, patio, a grey water system, heat pump, solar hot water system and rainwater tanks.
STYLING AND PHOTOGRAPHY
The supremely talented Meghan Plowman of The Orchard