Posted Friday, August 30, 2013 in:
Nerd Life
Lately a lot of people have been asking me how the wedding plans are coming along. So while I am sitting here trying to choke down a green smoothie because I ate too many cupcakes over winter and I need to fit nicely into my wedding dress in four three weeks two weeks' crap time, I thought I would update you on how all the last little bits are going.
At the moment I feel like this.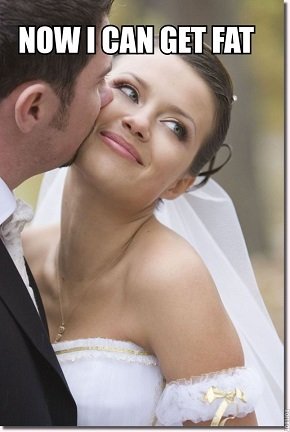 I only just realised that we probably didn't choose the most figure-flattering date to have a wedding. Because we are just coming out of the cold rainy season people, and sometimes I like to put on a little extra padding in the winter. For the warmth. The trouble with this is that I ended up buying a pretty tight-fitting wedding dress. And I always have a lot of food adventures. And a few weeks ago one of my best friends and I went to Kustom Cupcakes and we bought a six pack of cupcakes just for us. She had one and I had the rest.
The only problem with all this is (aside from the possibility of Type 2 diabetes) is that aside from jeans, I don't normally wear anything really tight - and my wedding dress is. I like clothes that are loose and comfy and I had always imagined I would get a dress that was loose and light and floaty. The one I bought is the exact opposite – for some reason, those floaty chiffony dresses looked crap on me. "I don't think your wedding dress is meant to be the most comfortable thing you'll wear," Mr Nerd said tiredly when I complained (through a mouthful of cake).
So now I have a dress so tight that when I put it on I feel like this must be what it feels to be crushed by a small boa constrictor. So I have now been eating healthy for ages (this means the past three days) which I also hope will minimise my chances of getting sick just before the wedding. Two weeks of this, and I can go back to normal. But for now, it's loads of veggies, fruit, fish and lean meat, no less cupcakes.
As part of my health kick, today I thought I would jump on the latest health fad and try a green smoothie. I thought, I want to be one of those virtuous glowing healthy people brimming with vitality who does City to Surf (without actually doing City to Surf). I want to be one of those people who takes a picture of their green smoothie and posts it on Instagram with a caption like,
Mmmm! Green smoothie goodness to start off my day! Ice, fresh apple, kale, spirulina, algae and mushroom #yummy.
I thought I would be like this: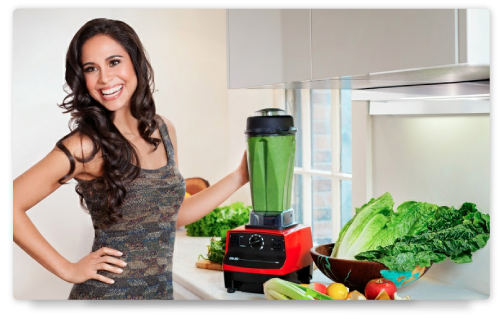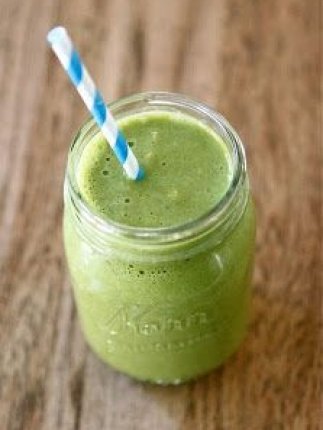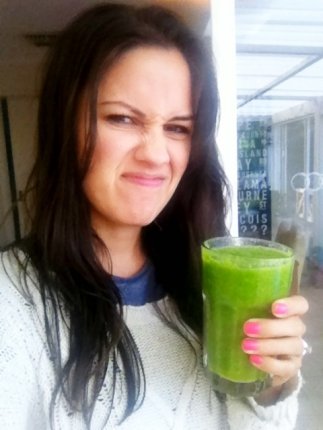 Everyone's raving about drinking green smoothies at the moment, so I thought it would be like a religious experience. It wasn't. It was like drinking grass clippings. I actually feel a bit sick now actually. "WHAT DID YOU DO WRONG?!" I hear the green smoothie converts scream. "GREEN SMOOTHIES ARE AMAZING. YOU DIDN'T MAKE IT RIGHT." Please make me one then. I'm going to make a quiche.
A PINTEREST-THEMED WEDDING
Before we started wedding planning I looked at Bridezillas who obsessed over every little detail and I thought fair enough, if you want to. If you don't? No need. I told my superstitious family I didn't give two hoots about having something old, something blue, something borrowed, something new and they nearly fainted.
Now I completely understand a) how much work planning a wedding can be and b) how it can be very, very easy to get caught up in the hoopla of wedding organising and obsessing over every tiny detail. Yes, fair enough, if you are a nice sensible level-headed logical person, you probably instinctively already know that you don't have to buy into all the wedding hype and it actually doesn't matter what shape your confetti is. Well, I am not a nice sensible level-headed, logical person. I am more the obsessive crazy type who likes her sock drawer organised into three sections.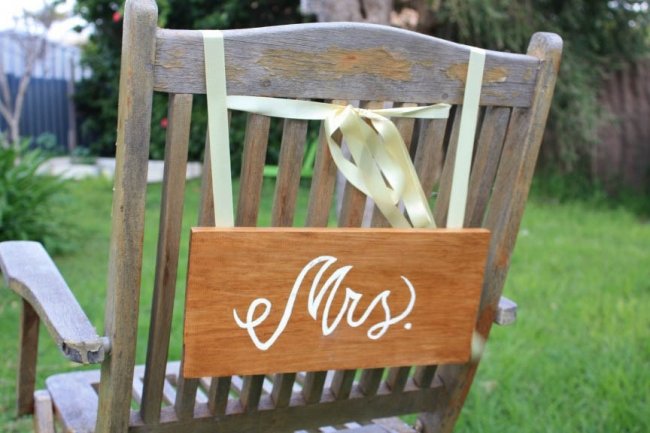 And if you are like me, and you also spend a lot of time on Pinterest and you're like, "Ooh. That's pretty." and "Ooooh. Now THAT'S pretty!" then it's very easy to have moments where you realise you have wasted three perfectly good hours examining the internet for the absolute most perfect piece of lace to go on the back of your dress when you could have been having a life.

I know I sound cynical. But even now it still seems like there is something crazy about spending so much time and effort and energy on one day. Sure, it will be a very special day, but we will have many more afterward that will be just as wonderful, and require lots less work. I am a simple person. The most everyday, ordinary moments with Mr Nerd are my idea of happiness. Like driving back from the beach with Nala. Having Sunday morning coffee and croissants in the garden. Doing the dishes together after a party the night before. Getting fish and chips for dinner and curling up with a movie and debating it afterward. I love the little anonymous moments best of all.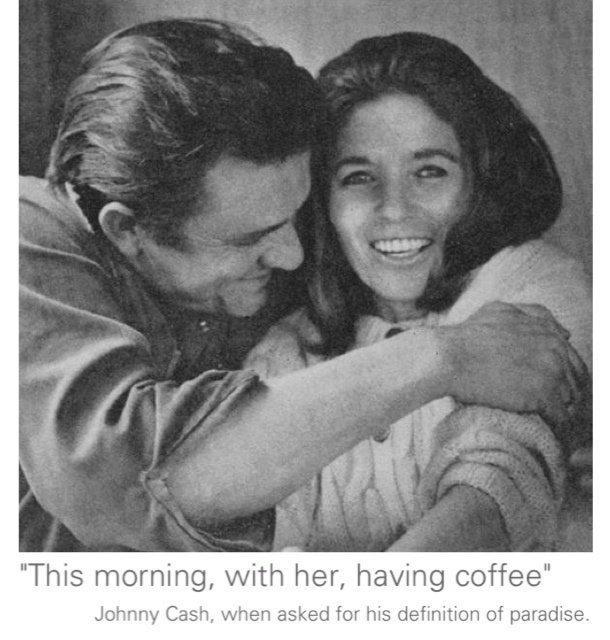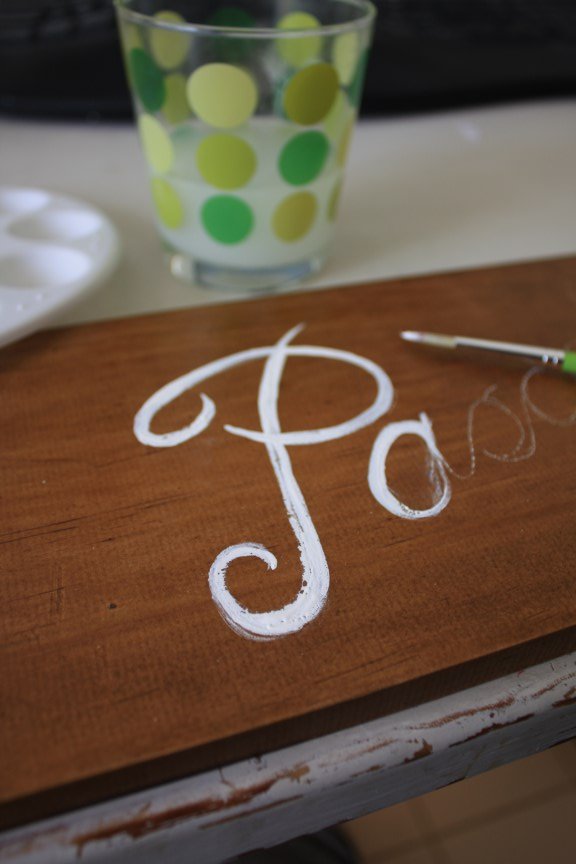 Yet knowing this, I've had a few moments where I feel like I am not planning a wedding but organising a festival. And then I realise I have to take a step back - I don't have to have painstakingly written-out chalkboard signs marking the direction to the wedding, gifts for the guests (where did this idea even come from?) Mason jars for drinks with striped straws in them, a photo booth. And while all that stuff is cute and I really do love it and it can be so much fun to plan, sometimes you need to slap yourself in the face and go what the hell. You don't need this! You can have a wonderful wedding without it. You don't have to buy into the hype. I say this with first-hand knowledge, with wisdom. With a stack of chalkboard signs waiting on our dining table.

Oh, and I have caved… I have given into my family and am now doing the whole something borrowed something blue thing. Here are my shoes, which I have tacked up Gypsy Weddings-style with the aid of a $2 decal from eBay. My sister cringed a little bit when I showed her.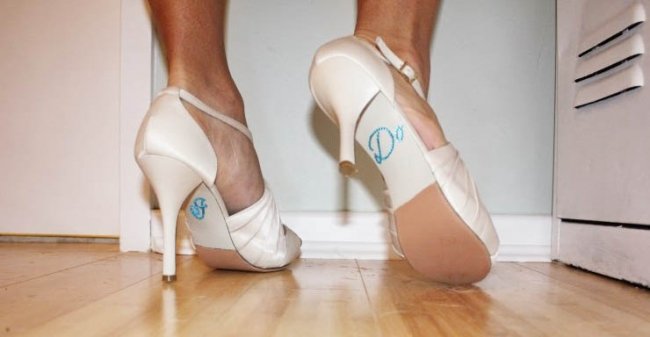 WEDDING PREPARATIONS…
These are our invites. I was so chuffed with how these came out. I painted the picture, blatantly copying a Rifle Paper Co invite and tweaking the bride and groom so they look more like us. I also added Nala. My very clever graphic designer friend Cat Lynn added the font and even lengthened the trunk of the tree in Photoshop because I'd made it too short to fit in all the text. She is a saint.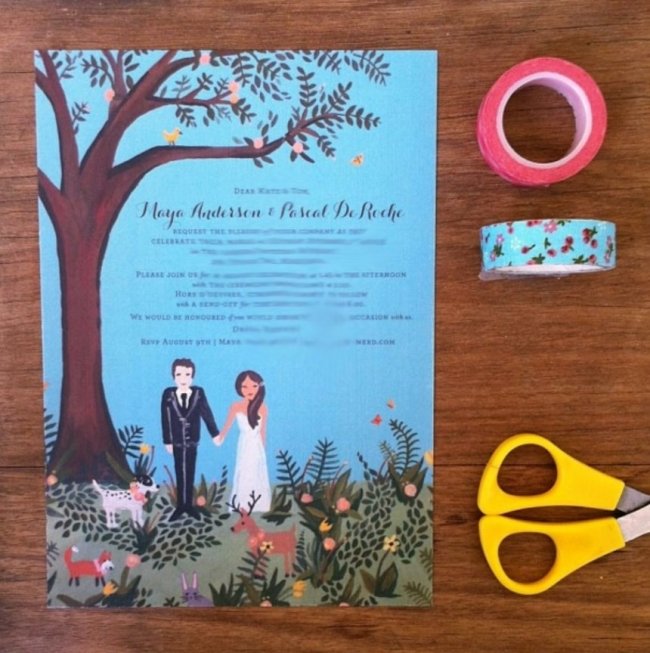 I swear, I know most people and businesses are honest, but I also think that sometimes when people know something is for a wedding they will charge you more for it. So in some instances when I've been getting quotes I haven't let on that it's for a wedding. Can I whinge a bit about wedding costs?
When I went to get the invitation file printed out on card, 87 invites cost $140 which I was happy with, and they looked great. When I went in again to ask if I could get 10 more invites printed off – of the same file – I got an email saying "Here is the quote for your wedding invites" and was quoted $97. For ten.

Maybe I am overreacting and that's totally normal, but I didn't go ahead with the order. They look good, mind you, but paying nearly $10 for a small A5 piece of card is a lot. Mr Nerd has a friend who got married and ordered a cake at an agreed price. When he went to pick it up, the guy asked him what sort of event the cake was for. Then he said, "Oh, so this is a wedding cake? Then it costs…" and he actually upped the price on the spot. Um. What the hell. Mr Nerd's friend said in a quiet but dangerous tone, "So did you use any special, expensive ingredients in the making of this cake that you didn't know was a wedding cake?" Let's just say in the end, the cake shop owner was quaking.
Oh, for those people who have been asking if Nala will be attending our wedding wearing a lei, as she is on our invite, sadly she will not be in attendance. This is because she would launch herself into the lake and then jump on everyone covered in mud and duck poo. However she will be in the bridesmaid photos before the wedding because she is my BFF, my hairy sidekick. I even made her an outfit to wear out of ribbon and fabric scraps as you can see below and she looks fabulous, although she doesn't look too convinced here.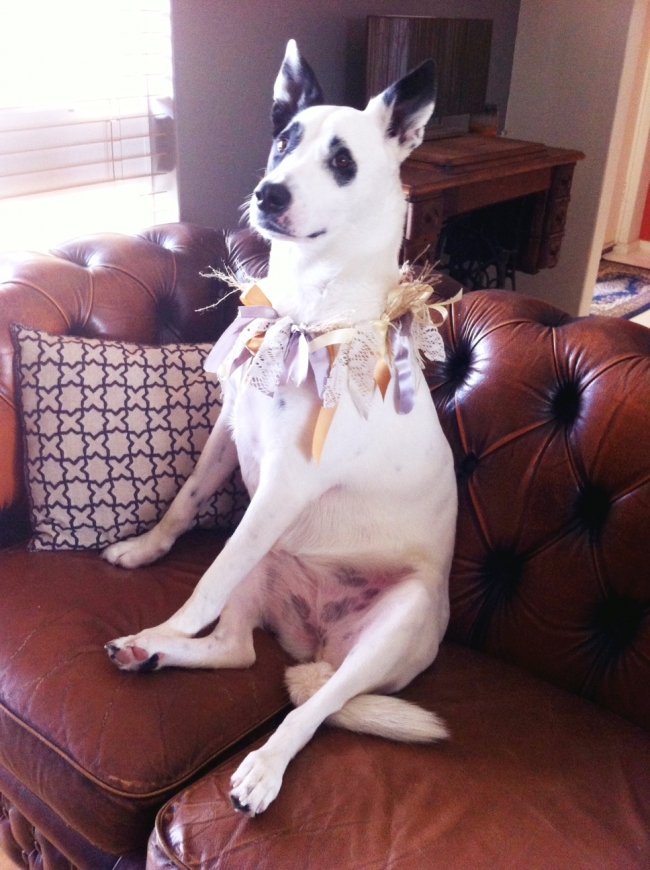 And channeling my inner hipster, I have also been stockpiling succulents.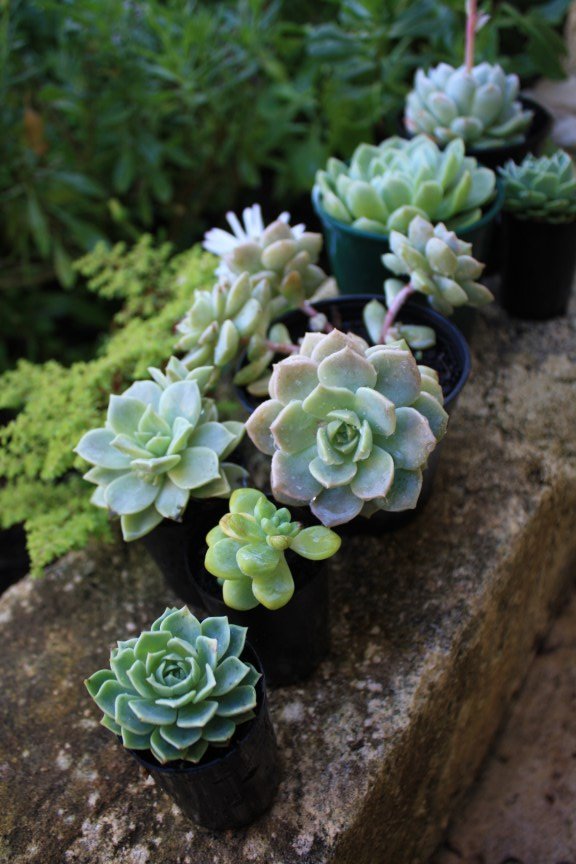 Just like we giggle at pictures of '80s bridesmaids with oversized puffy sleeves and frizzy mullets, I know in 25 years' time we will look back on our photos and laugh at our little succulents (or insist to our cringing teenagers that succulents are still totally rockin') but hey, right now, this is a trend I truly love.
I also love the trends for chalkboards, bunting and dress-up booths. Yes, we are pretty much having a hipster wedding. Mr Nerd doesn't know it yet. I even considered doing an Instagram hashtag for our wedding, and then I reexamined my life.*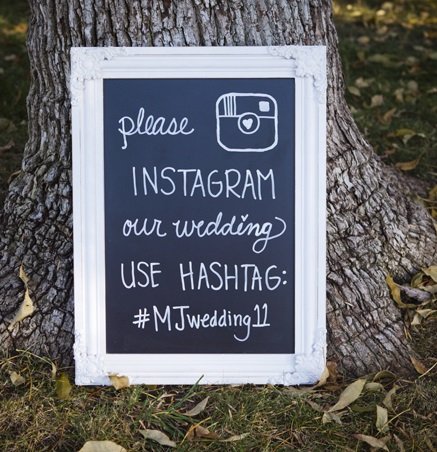 Anyway, at the end of the day, while I will admit I do love to whinge about having been sucked into the bridezilla wedding vortex (there's a lot of tulle here) I am tremendously excited about our wedding day now. I can't wait to see Mr Nerd in the nice new suit he bought that he won't let me look at that I have peeked at anyway while he was working on the bike. I can't wait til that 'thank God I've reached-the-end-of-the-aisle moment'. Woohoo! And it will be so nice to see all our family and friends all dressed fancy, lots of who are flying in from interstate and overseas just for the day.
And you know what, if Mr Nerd is the only person who appreciates all the little hipster/Pinterest details I have put so much work into and he has a fantastic day, I'll be happy.

Actually that is a big lie. ALL OUR GUESTS BETTER APPRECIATE ALL MY HARD WORK OR THEY DON'T GET A PARTY BAG. Or as wedding linguists say, a bonbonnierre. It's French for pretentious made-up word I still can't pronounce. Maya x
*Although I'm not ruling anything out.