Posted Friday, February 28, 2014 in:
Obsessed With
I love it when you hear about WA people pursuing their passion and doing creative things. Especially people who have done something job-wise for ages, something that perhaps no longer excites them anymore (or maybe it never did) and then they decide to go after what they really love.

When you have dedicated so much study and time and energy to doing one thing, I don't think it is easy to say, "Actually, THIS is what I really want to do" and give something totally different a crack.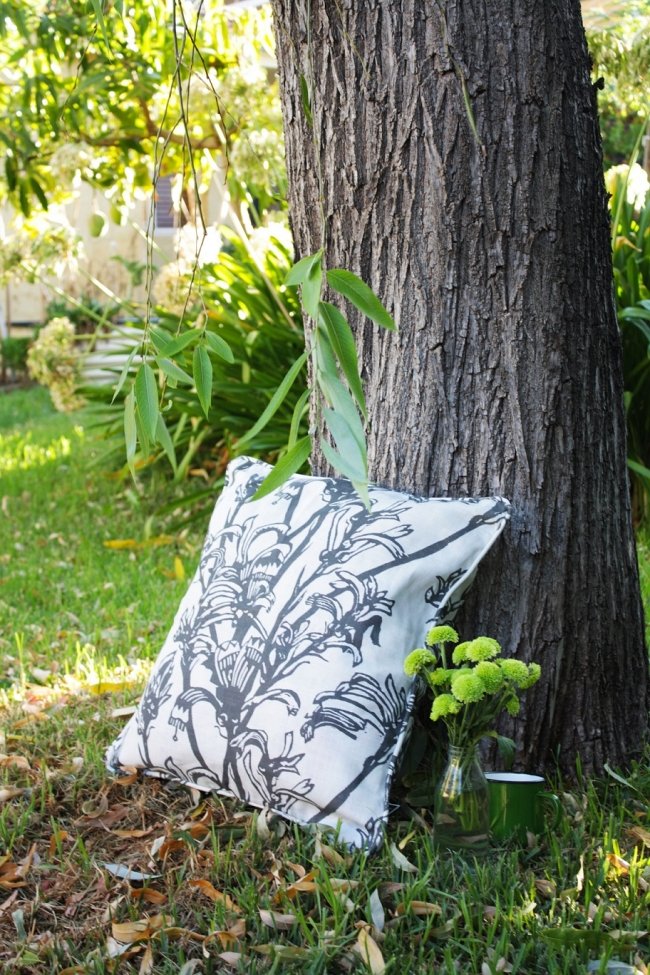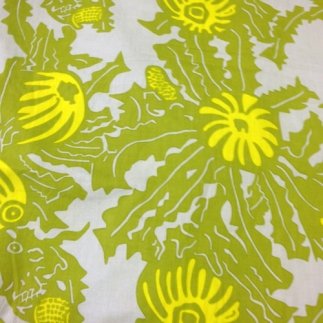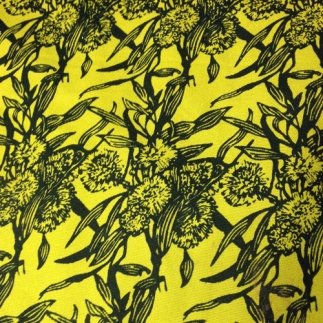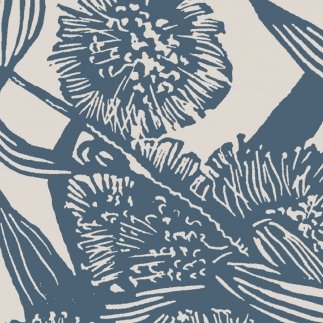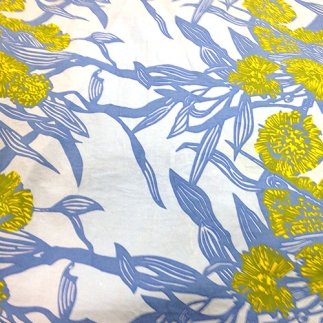 The lady I'm featuring on House Nerd today has a story like that. WA-born artist and self-taught printmaker Jude Taylor originally studied to be a high school music teacher, and now she is an artist and fabric designer, following her true passion for art and design. (And you can enter our giveaway to WIN one of her beautiful fabrics in a cushion cover for your own home! More at the end).
After years of working as a music teacher and teaching herself printmaking as a hobby, Jude decided to combine her passion for art with her love for wildflowers, and became a fabric designer in 2008 after holding an exhibition called Abundance. Jude, who has spent years living in the country and around our bushland, loves wildflowers and wanted to showcase them in her art.
"I wanted to capture the pure joy, strength and beauty of the wildflowers that had popped up out of the red dirt on a property just outside Pannawonica," she says. "It had rained and these flowers were making the most of the situation! I was filled with a great sense of admiration for each individual flower."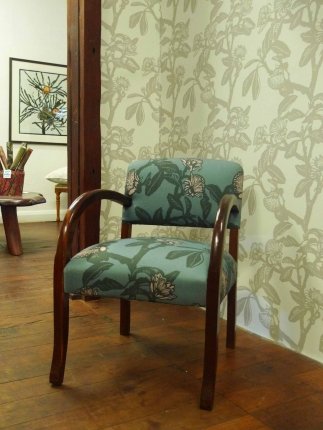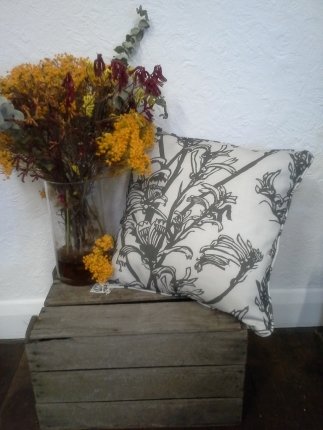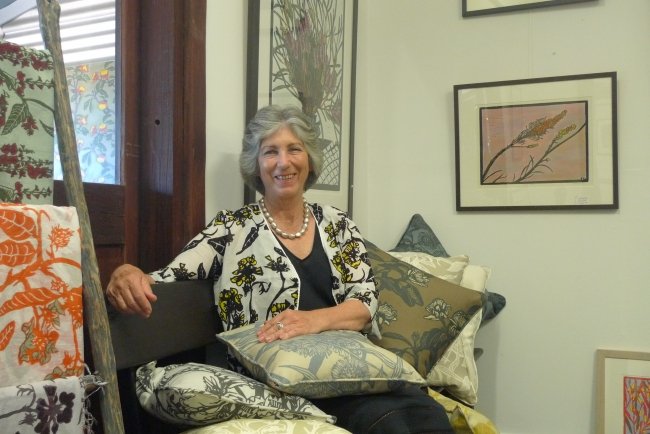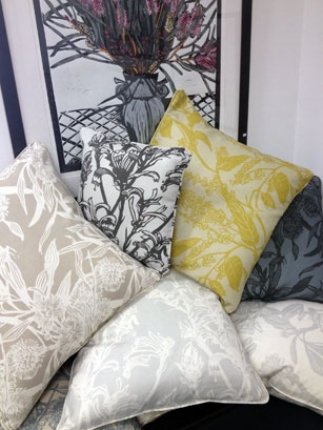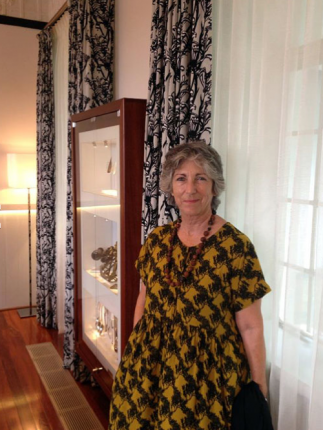 She began designing fabrics that captured WA's gorgeous flora. "My art has developed from me trying to capture the essential qualities of Western Australia - harsh light, large space and a unique flora that has adapted to its dry environment," she says.
Pretty, stylish and 'very Australian', Jude's patterns have since been used in homes across Australia, businesses and hotels both here and overseas, and recently she was even commissioned to print the fabric used in the renovation of the office of the Premier of WA in historic Hale School.
Her own home is a picturesque five acre property in the Swan Valley, where she has lived for 35 years. "I have seen it slowly progress over that time to include a gallery, café, art studio, scrap yard and home, so that four members of the family can make a living from the one property," she says. Her new range is printed in Australia by renowned fabric company Sparkk.


WIN! A JUDE TAYLOR WILDFLOWERS CUSHION
You can WIN one of Jude's gorgeous cushion covers, printed by Sparkk right here in Australia – so if you didn't happen to win the Moochie Lou cushion competition, here's another chance to score something pretty and Australian-made for your home. To enter, just answer the question below:


What's your creative outlet?

Tell me what you have always enjoyed – how does your creative side come through? Or, if you are very busy – what creative things would you love to have the time to do? It could be big or small - maybe you love playing with colour in your house, designing your future home, love taking photos, or your creative side comes through when you do art projects with your kids. I think for me, my creative outlets are writing my blog, my little DIY projects and (slowly) finishing and decorating our home. I used to draw and paint a lot, but haven't really had time to do so lately! Tell me what gets your mind buzzing. Good luck! Maya x

Competition entries close Friday March 14th.
One entry per person.
Winner drawn and announced on the blog the week starting Monday 17th March.
You can see more of Jude's work on her website or check it out by visiting her Swan Valley café and studio at Taylor's Art and Coffee House, 510 Great Northern Highway, Middle Swan, WA.