Posted Thursday, March 26, 2015
I've been a big fan of iconic mag Inside Out for years. When they asked me if I'd like to write a story for their April edition, of course I said yes! It's out in newsagents today – make sure you grab a copy because this issue is their special Colour edition and, I think, particularly gorgeous.
I love writing house stories, but I love renovation stories that evoke grotty "before" images above all others. So I really loved writing this one – the type of disastrous renovation story that would have had Kevin McCloud rubbing his hands together in glee!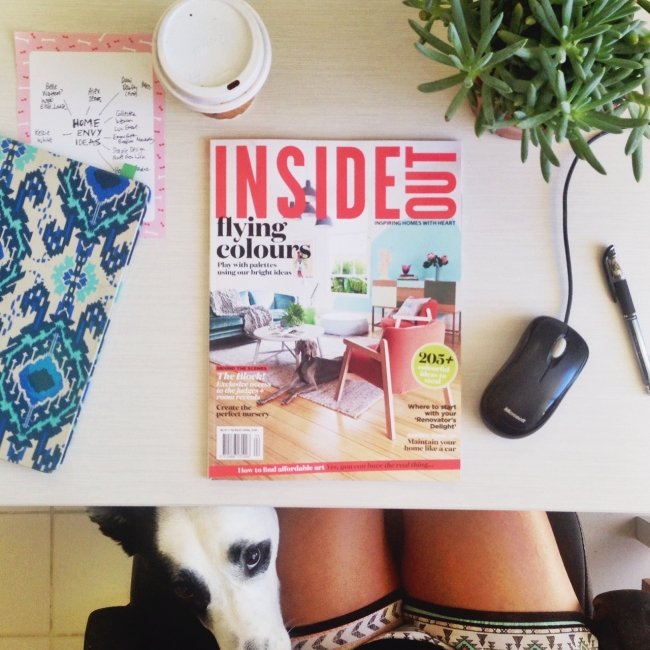 Owners Chantal and Rob Watkins had bought a 50s cottage in Mosman Park and had set to work conducting a massive owner-builder renovation. However trouble seemed set to strike them at every turn and their simple extension painfully dragged on for years. Help arrived in the form of a fairy godmother,
interior designer Kim Pearson
, who worked her magic and helped the owners truly fall in love with the house they had started to hate.
The interiors are AMAZING and the study in particular had me weeping bitter tears of jealousy, I have never come across anything like it. I love it. Make sure you grab a copy and check it out, it is a beauty.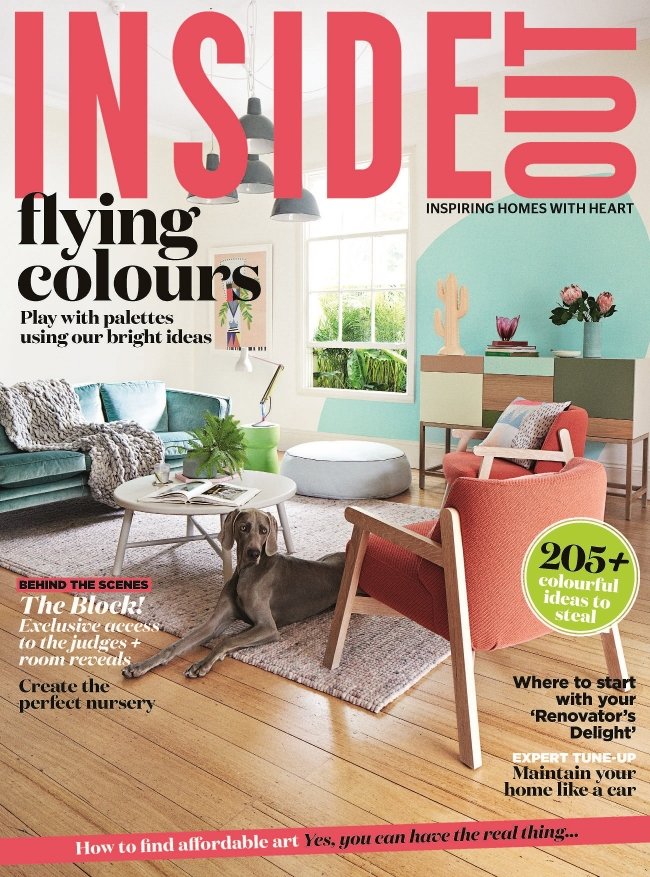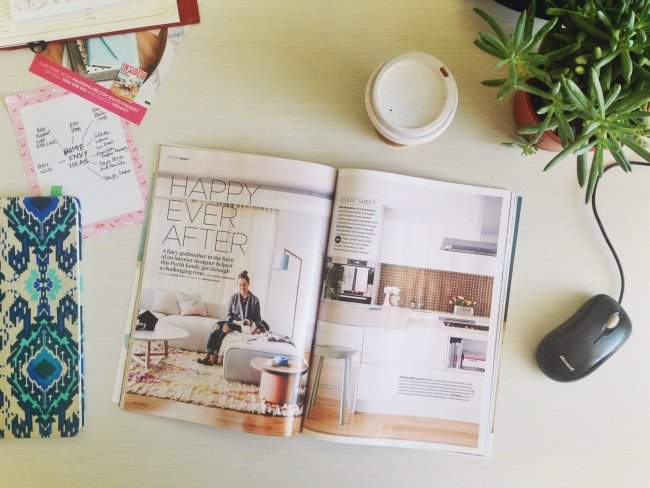 Interior design by Kim Pearson Interior Designer, styling by Sophie The, interiors photography by Brooke Holm.
You can check out Inside Out mag at their awesome website or follow them on Instagram @insideoutmag or Facebook for updates.

Now I think I have to take a certain angsty someone to the park. Maya x