Posted Sunday, June 29, 2014 in:
Nerd Life
Yesterday was the inaugural Cranmore Home Winter Workshop and it was one of the most beautiful days I have ever been a part of. It sounds ridiculous but honestly it sort of felt like something in a dream. A pretty much perfect day.
Cranmore Home is the online homewares range of curator and owner Tracey Lefroy. Last year I wrote a story on Tracy's home – where the Winter Workshop was held. Tracy and her family live at Cranmore Park, an incredible hundred year old farm 6000 hectare sheep and cattle farm. The farm is about two and a half hours north of Perth in Bindi Bindi, 37km from the country town of Moora. And it's beautiful.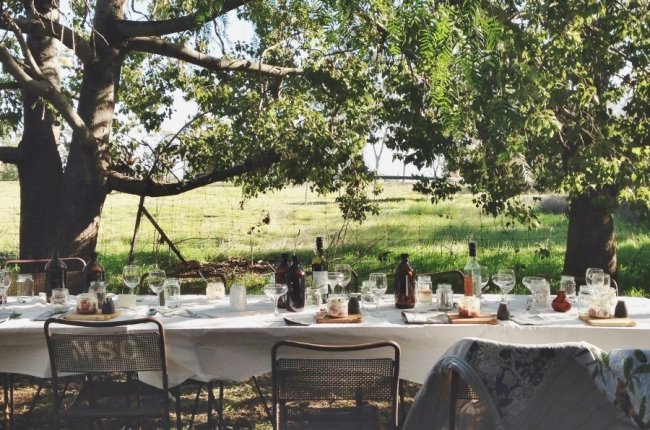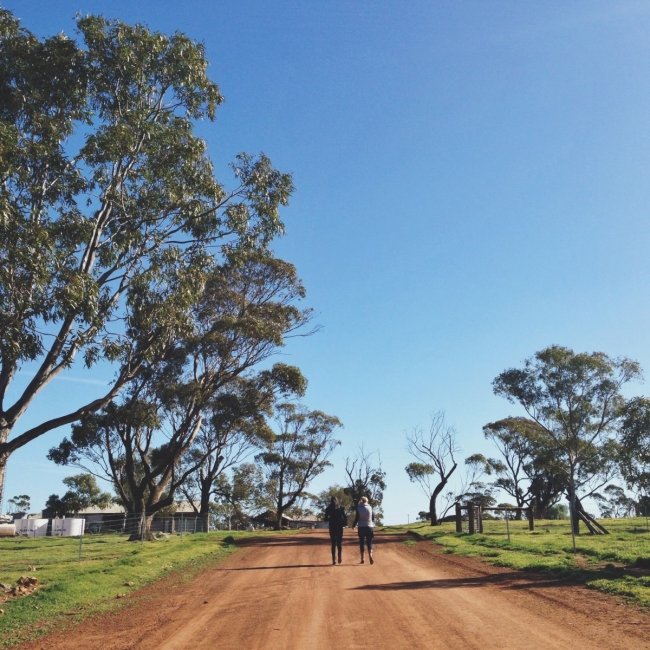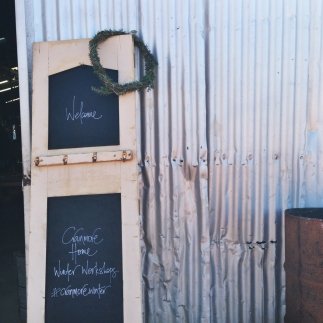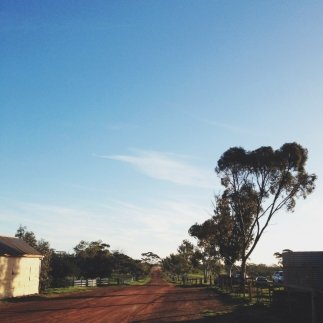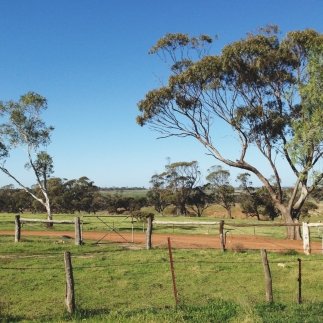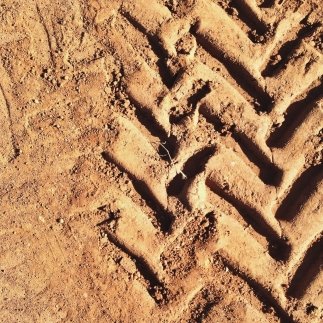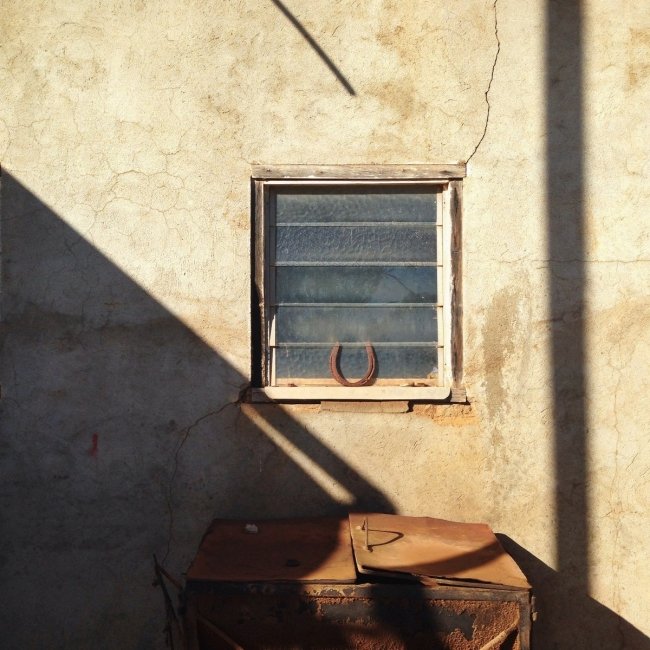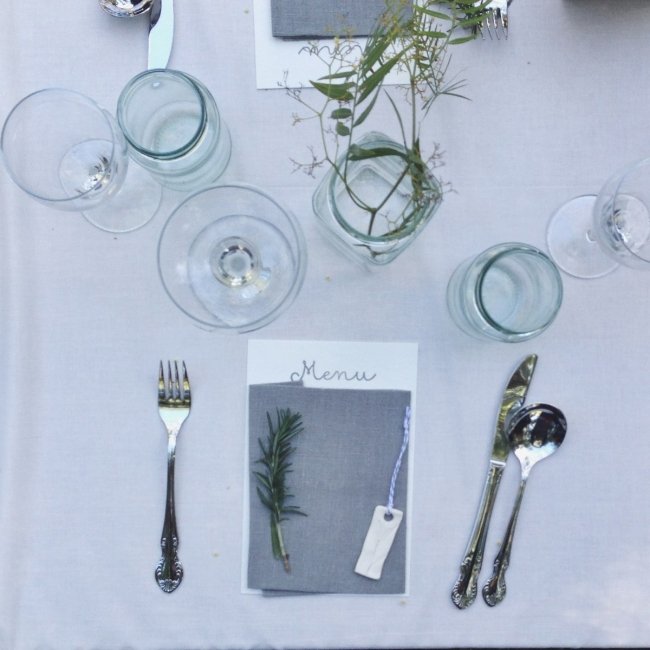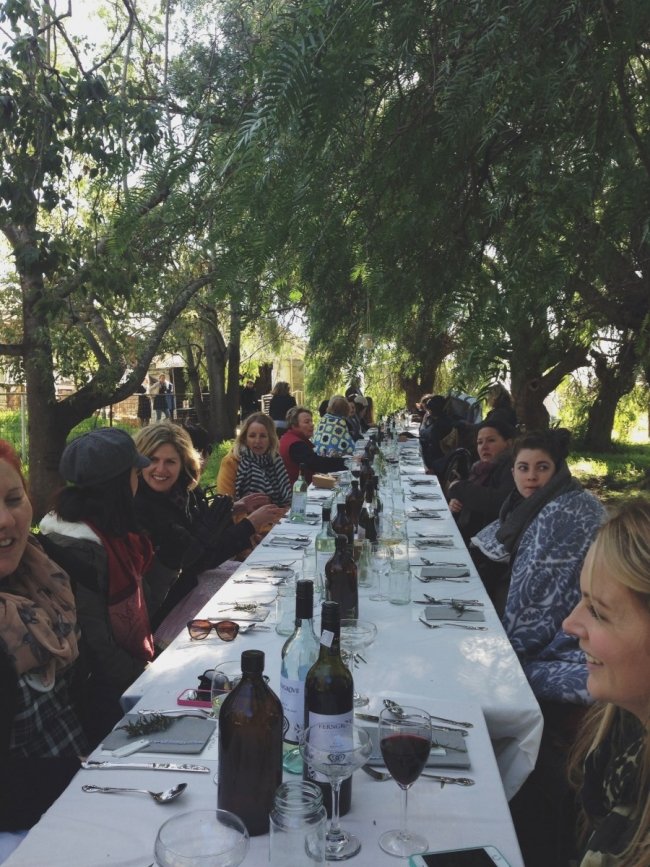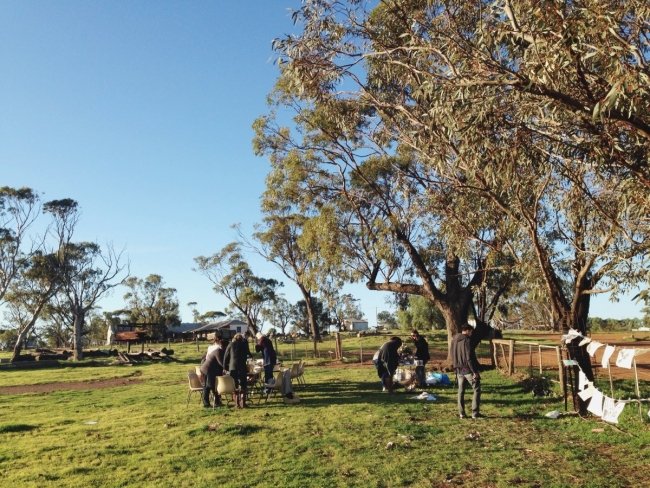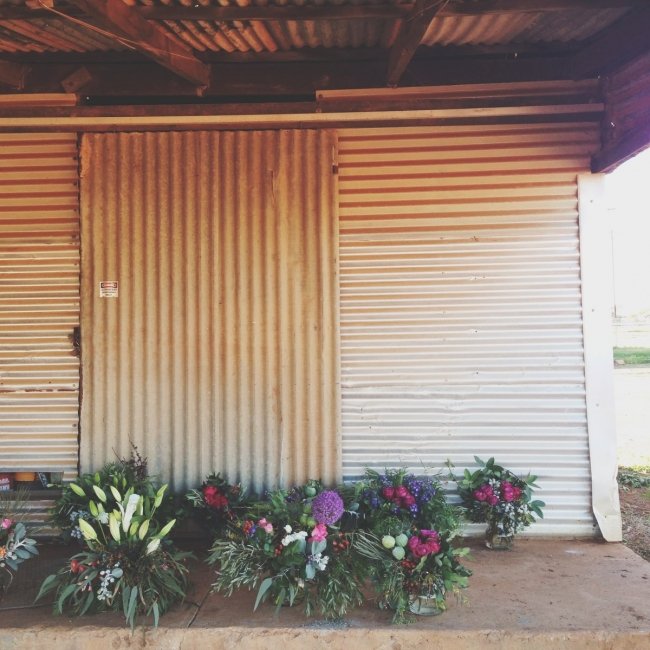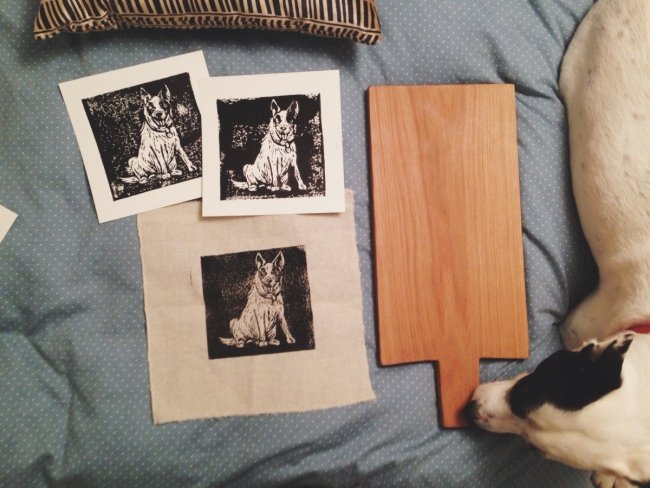 Last summer, Tracy and her designer Bec had an idea to hold a day of workshops, good food and good company on the farm. It is an amazing place to visit – and was a perfect place for the Winter Workshop, with the events of the day held in all the old sheds and out in the paddocks.
Each attendee picked two workshops. My first workshop was timber - I went home with a share board oiled with beeswax, that Nala sniffed and properly slurped, yuk. My second was textile printing from lino cutting - I made prints of Nala (who now doesn't deserve them).
It was a long day for the city folk who went. At 4.30am, I woke, felt like crying (not a morning person) and drove to pick up my friend and road trip buddy, ceramic artist Patricia Fernandes from her house. Patricia had asked me earlier in the week to ask if I wanted to carpool. "I'm looking for a car buddy so the journey isn't so lonely... I have visions of me driving and it turning into a weird version of Wolf Creek + Dumb and Dumber," she said to me.
I said I'd love to drive in together. "Have you actually watched Wolf Creek?"
"Nope."
"Me neither... but we know what it's about."
"Yep."
We are definitely city folk.
It was still pitch black when Patricia and I set off, and it was dark for a while on the cold, foggy country roads, an hour when I normally would have been still fast asleep. But Patricia kept me alert on the long drive to Bindi Bindi, first by handing me a giant double shot coffee, then by telling me stories of all the times she was nearly kidnapped or murdered.
Hours later we arrived. I know I am such a city kid but I just can never get over how big a property like Cranmore Park is. Just the red gravel driveway alone, from the main road to the farmhouse, is more than 5km! At the end of it, everyone was greeted by coffee, pastries and a fire to warm ourselves up.
It was really nice to see friends there and to put faces to names for people I already knew of through social media and blogs - like Dee from The Frisky Deer, Rebecca Const from Fox and Rabbit and the adorable doctor duo Sarah and Eu-Jinn from The Silver Lining. So good to meet you all in person!
The attendees were a mix of locals from farms and country towns and people who had made the hike from Perth. I talked to professional creatives, hobby creatives, farmers' wives, city slickers. Everyone just wanted a beautiful day out. Everyone was happy and warm and friendly, and everywhere I looked was just beautiful (you can cry "vom" now, if you like, but I speak the truth). The country folk were used to the beautiful scenery, the city slickers like myself constantly gawping. (Just looking at lush paddocks and fences has always had the ability to make me feel happy. I think it harks from my Enid Blyton-loving days).
The whole event was styled by my clever buddies Meghan Plowman and Bec Tougas and it was an Instagrammer's heaven! You can obviously see how snap-happy I went.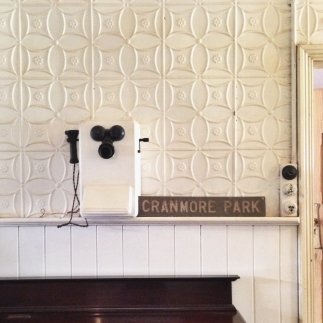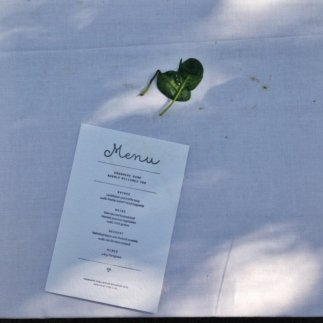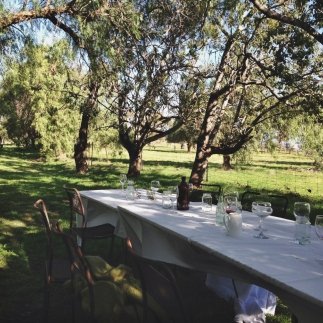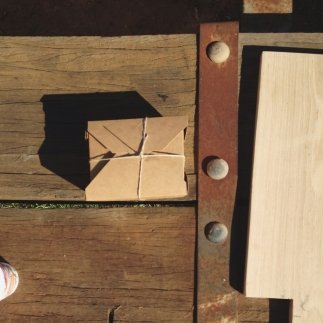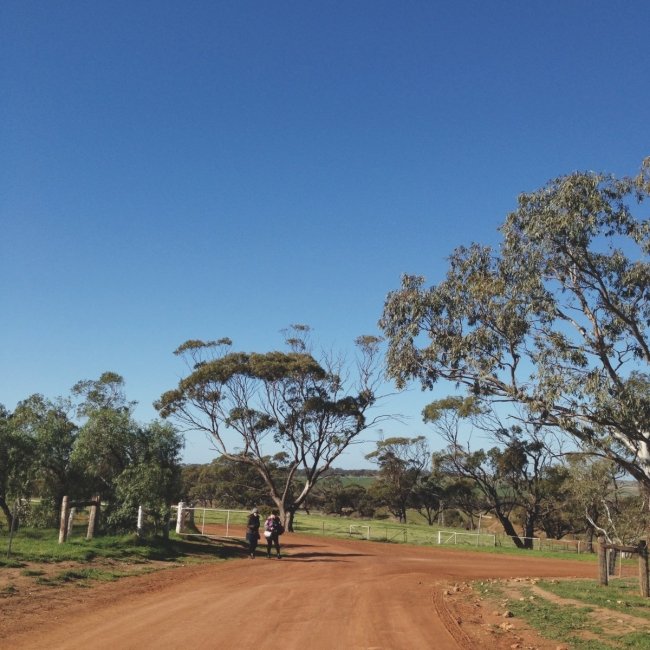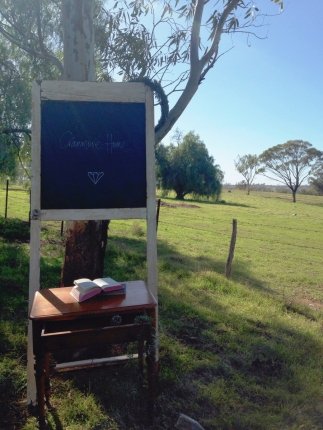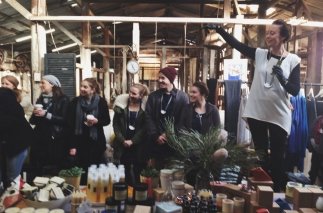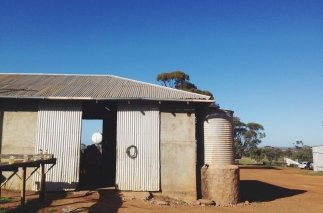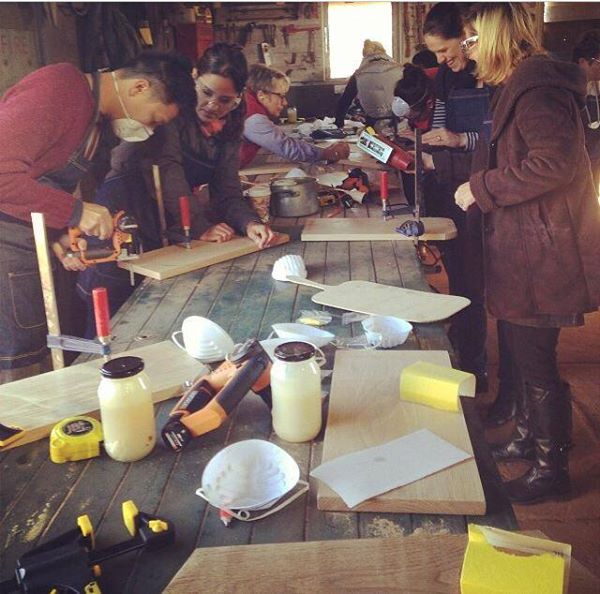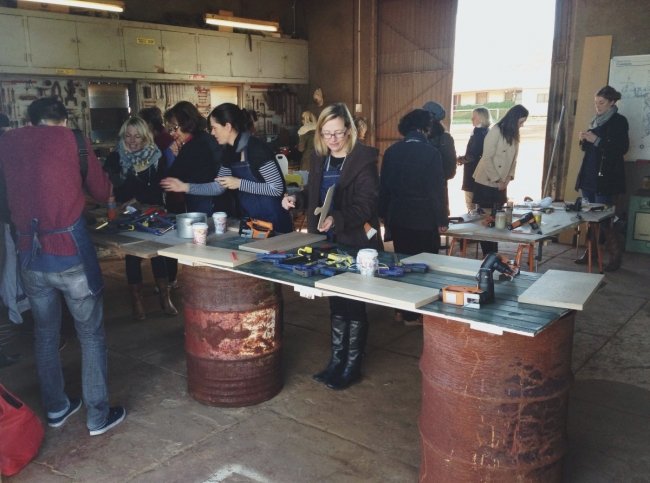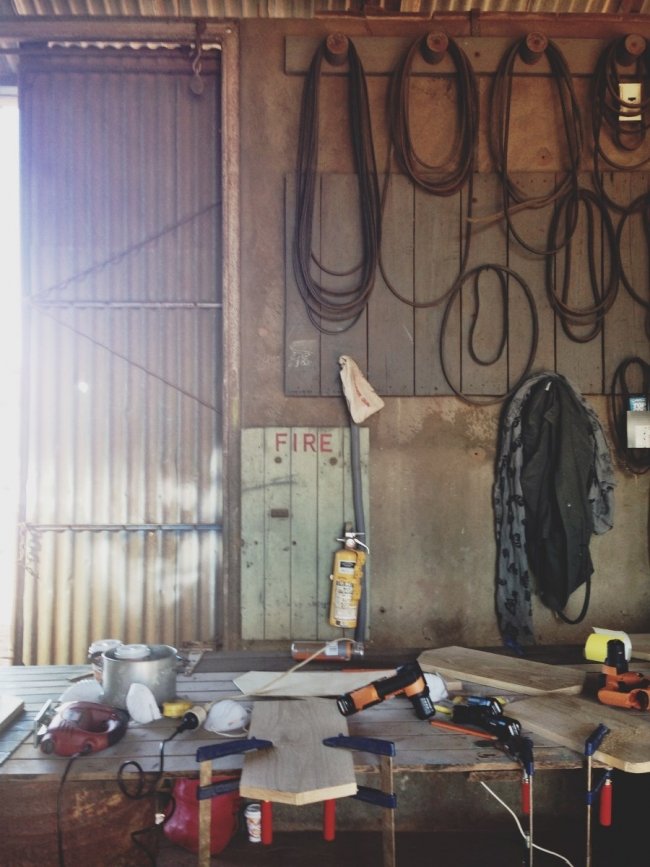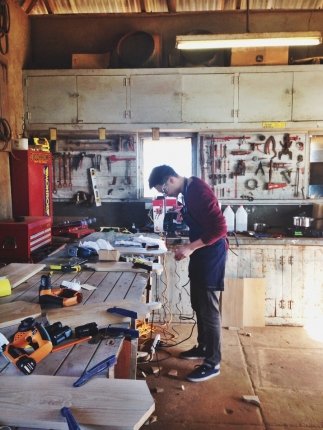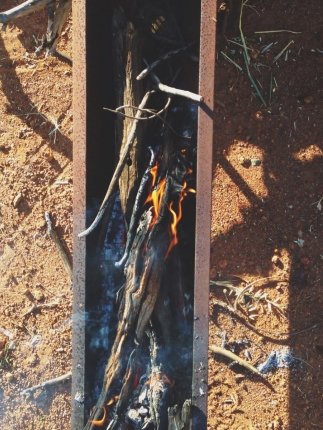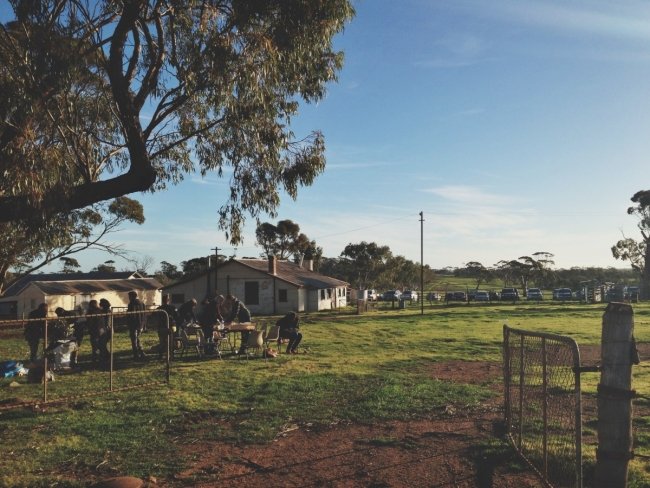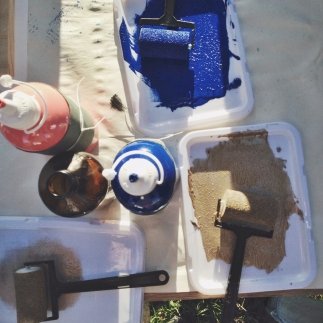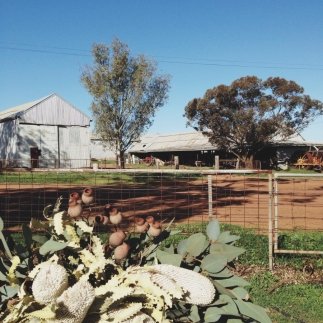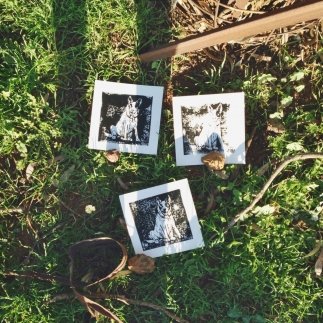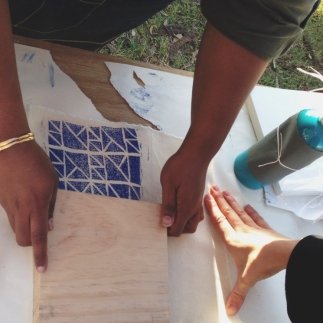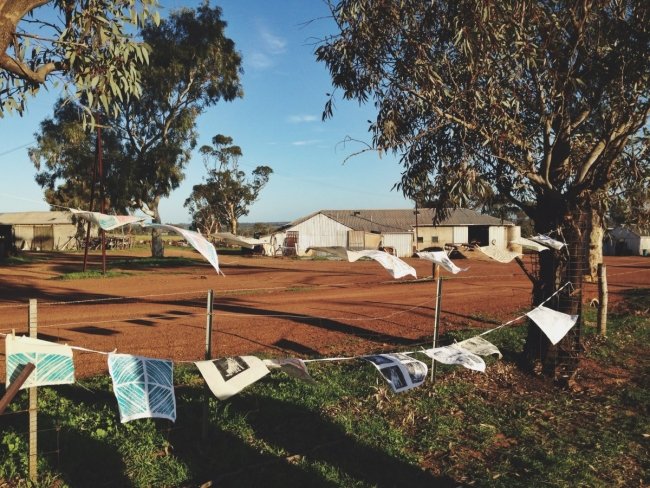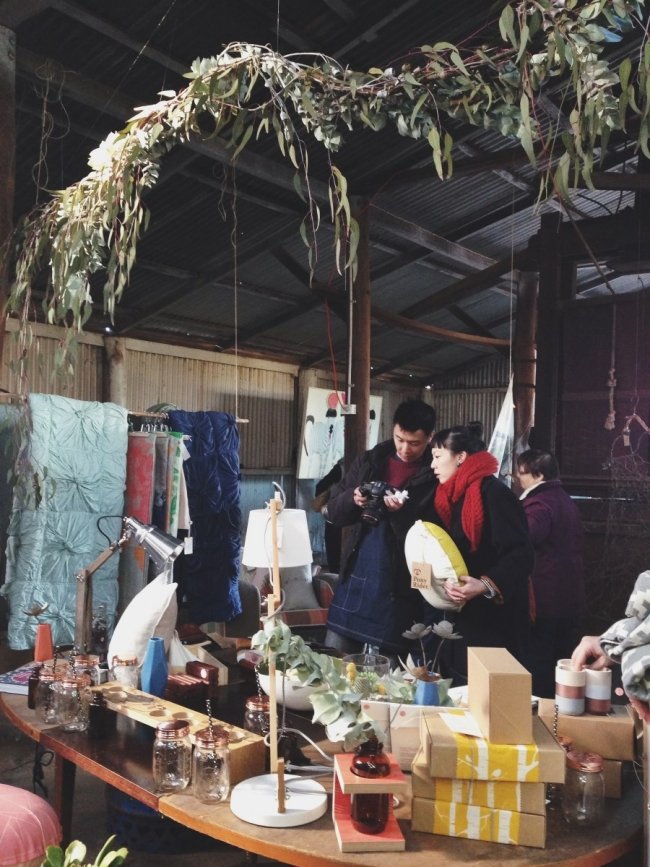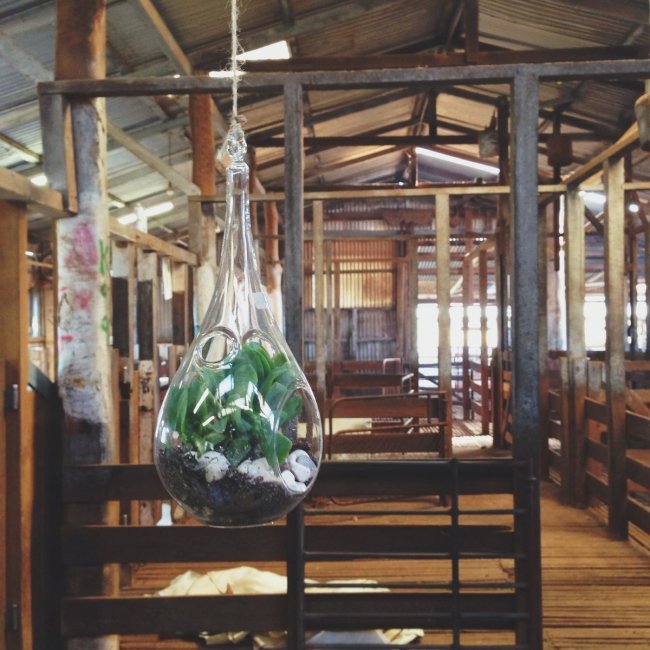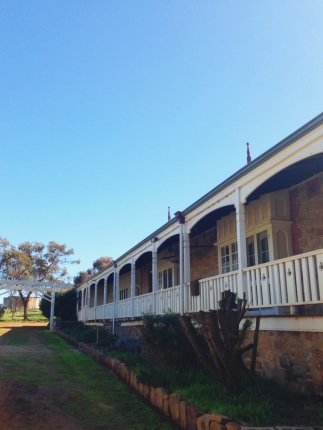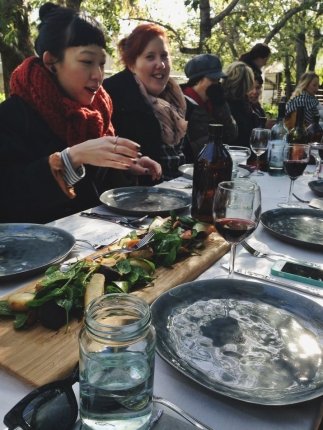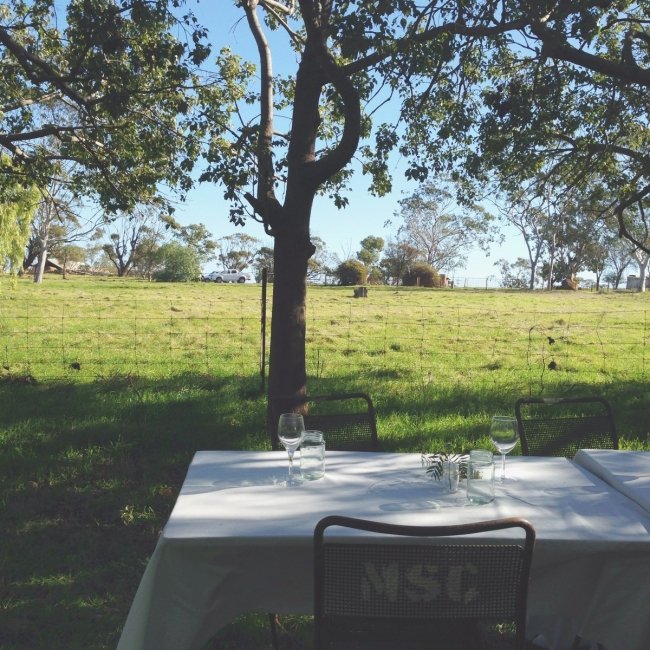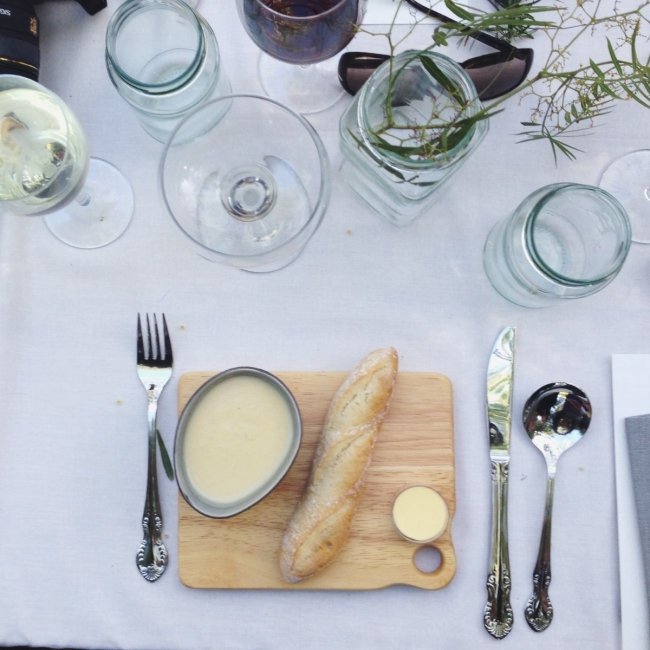 And lunch. A Pinterest-perfect ,loooong table affair set up between tree-lined paddocks with catering by the lovely Jody and Rhiann from To The Woods café in Bassendean. Oh my god, the food was INCREDIBLE… and never-ending. My style. It just kept coming through the whole day! A decadent morning tea of bliss bites and brownies and Portugese tarts, followed by a lunch of cauliflower and truffle soup, slow roasted braised beef and greens, apple and rhubarb crumble..., wines from Ferngrove Wines… I can't remember the last time I ate that much. (Ok I can, Anthony and Sarah's engagement party, if you want to know). And coffee. Platters of the most perfect coffee and hot chocolate to warm us up at every turn. Ahhh. And the most perfect jam and cream scones right at the end of the day for the drive home.
You know how some people tell you that on their wedding day they felt like they were in a dream, like it wasn't really happening? Well I didn't feel like that on my wedding day, and was happily very "in the moment" soaking up every tiny bit, but yesterday felt like one of those dream days. It was just all too pretty to be true and everywhere you looked everyone had blissful smiles on their faces. Probably not the most ideal mode to be in, as I drifted from power tool in timber to lino carving scalpel, but a very nice happy feeling none the less. Maybe it was all that fresh country air shocking my lungs.
Sitting out in the paddock carving away at my little piece of lino was heaven (even though I am lame and managed to give myself a blister, a very Maya-like thing to do). But blister aside, I haven't felt that deeply relaxed in a while. It wasn't just good, it was like heaven. It was nice to be out in the gorgeous countryside working with my hands on something. It reminded me of Special Art Camp in Year 8, but much better and we didn't have to clean the toilets at the end. Oh, and even the toilet was pretty. Well, it had rustic charm. Here it is.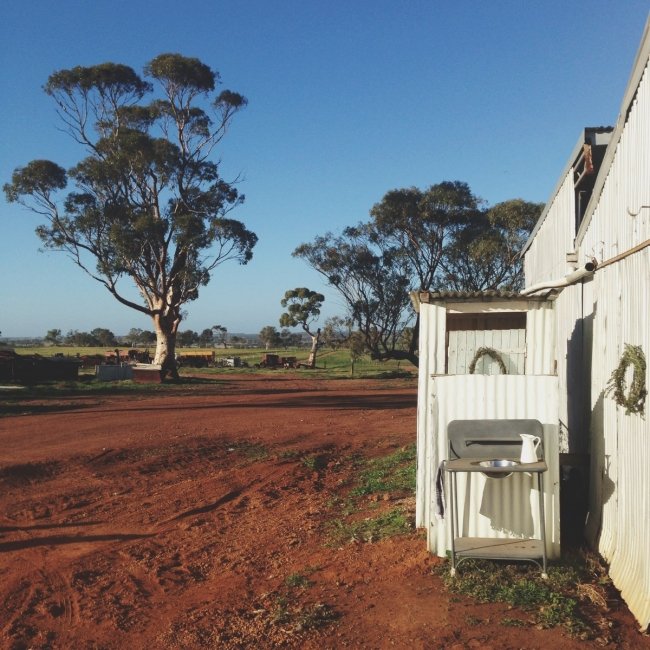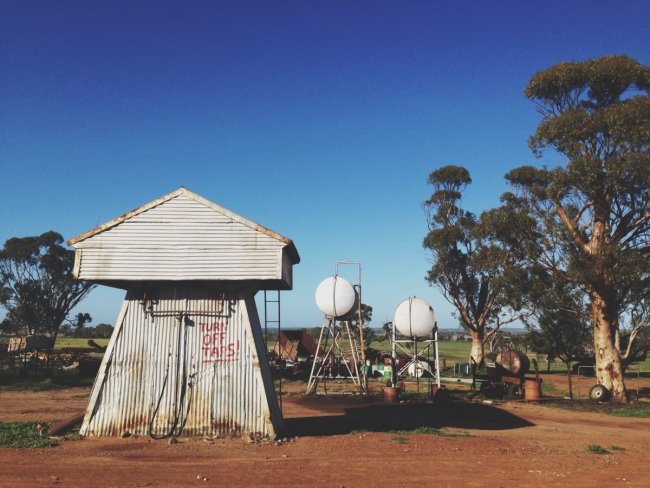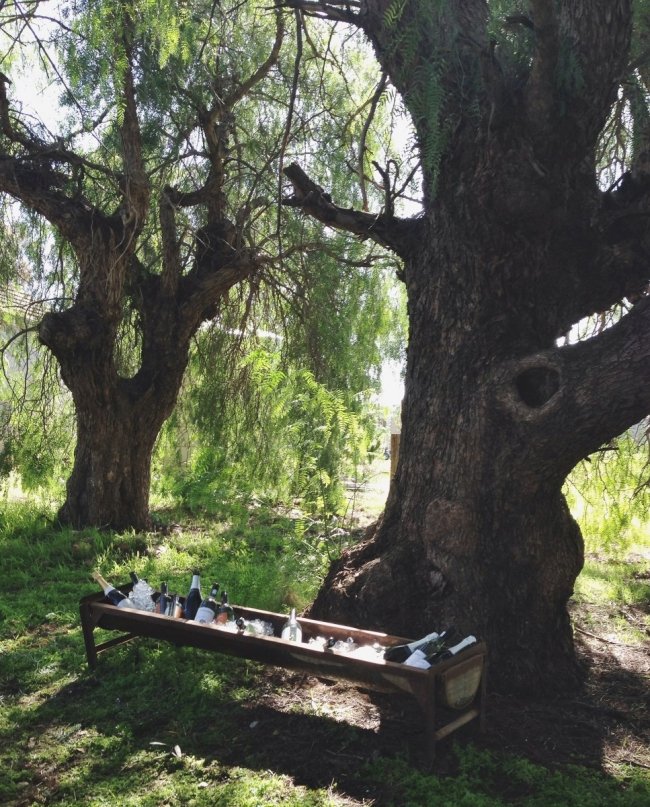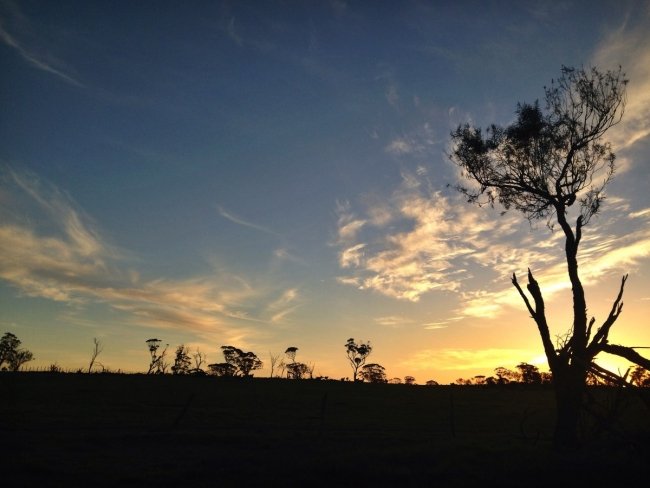 I'll stop with all the hippie/energy talk now and just say, Tracy Lefroy, you are a wonder woman! Well done to you, Bec and all your hard workers for pulling off such an awesome event. May the first Winter Workshop be the first of many more. Next year you should all come! And afterwards we should all go to a pub and stay in a country hotel and then on the road trip home stop at New Norcia and eat fresh fig and walnut bread made by nuns (or European backpackers). I have it all planned. Maya x

You can keep up-to-date on the next Cranmore Home Winter Workshop by following them on Facebook, Instagram or by checking out their website - with amazing homewares available online, and free shipping through Australia!