Posted Monday, November 25, 2013 in:
Nerd Life
Time for a quick update on life at The Crap Shack.
LEARNING FROM THE PRO
When I started House Nerd a year ago, I never would have imagined that by this point I would have met so many awesome people just through blogging. Some have turned into real friends.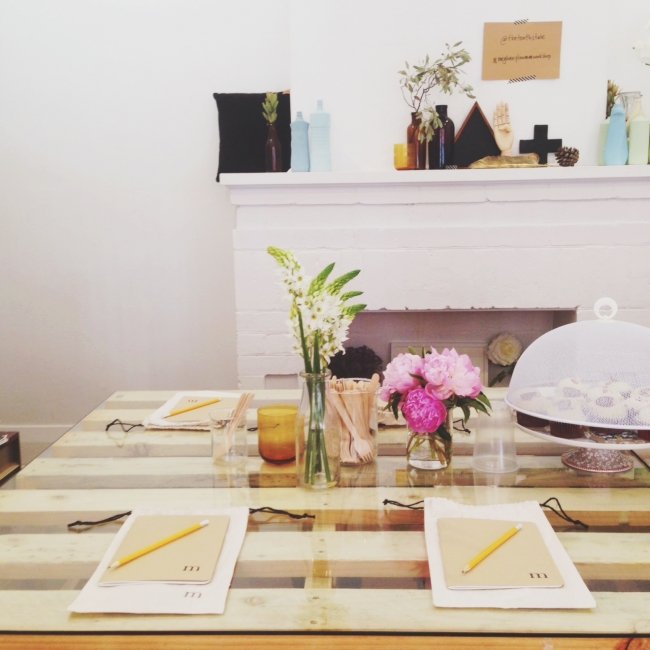 Meghan Plowman is one of them. She is a stylist and photographer and has an ability to take a photo of the most mundane thing (with her bloody iPhone too) and makes it look so enchanting you feel like you could walk right into that photo. Even if it's just a picture of a twig, she makes it look like The Most Awesome Twig in the World. Meanwhile if I showed Mr Nerd my photo of a twig, hoping for 'arty' or 'moody', he would say it just looks like when you take a drunk photo of the ground by accident.
Testimony to Meghan's ability is her cult following on Instagram, and on Saturday, she showed a few of us her styling and photography secrets with an Instagram workshop, also discussing how to use Instagram to build a following and grow your business or brand. Workshop spots were sold out within hours so Meghan has already planned another (which also sold out the same day!) but not to fear, she will be running others!
Saturday's workshop was held at one of my favourite coffee spots, The Tenth State, and it was a lot of fun. We played around with styling and taking photos, learned some Insta-dos and don'ts, and I got to meet some really nice people in the Perth creative scene, some who already followed on Instagram or had liaised with by email but hadn't yet had a chance to meet in person! Always nice to put a face to a name. If you are a Perth creative or business owner I would definitely recommend trying to book a spot.
Oh and you can follow Meghan on Instagram here and me at House Nerd here! #shamelessplug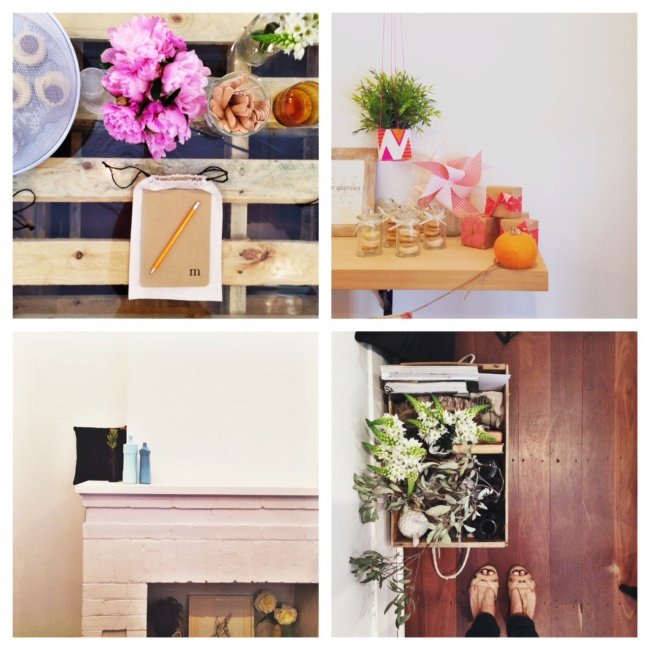 THE GERIATRIC SIDE OF ME CAN REJOICE
My nerds, I have some news. After years of yelling "WHAT??" like the Saucepan Man I am finally getting new hearing aids. Yes, I like to lead an exciting life.
My new aids will be a dark brown colour called "Bronze" in the catalogue. I was going to go for "Champagne" but my audiometrist, Anthony Earle at iHear, who is a lovely Irish man with silver hair, informed me that it is no longer the fashion to match your hearing aid colour to your skin. Apparently, these days the cool kids are matching their hearing aids to their hair, says Anthony. I didn't even know there were trends when it came to hearing aids, but there you go. Anthony held up different hearing aids to the side of the head like a hairdresser choosing highlights. I kind of felt like complaining. "But what if I want to go blonde?"
"Don't."
Coincidentally I once went as the Saucepan Man to a Faraway Tree party. It was not a stretch to get into character.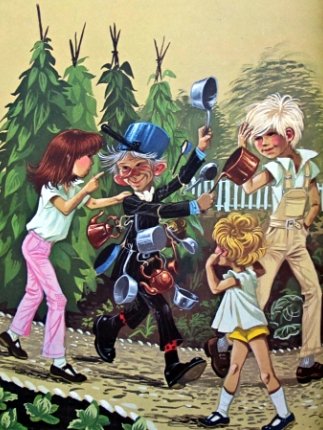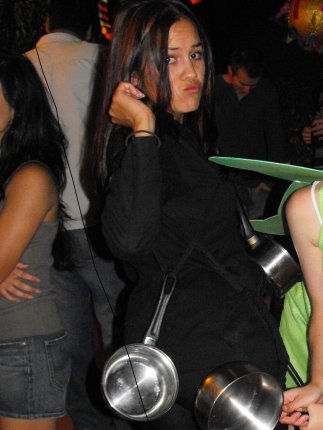 A BIT OF KITSCH FOR OUR KITCHEN
As you might know already I am obsessed with buying other people's old crap, ie: going to flea markets. WOOhoo! Honestly, there are few things I enjoy more than coming across something very cool and paying next to nothing for it. Yesterday I saw this enamel boiler at a market and snatched it up before anyone else could. PRETTY! And it was only ten bucks!

My mum, who doesn't understand my love of mid-century modern, screwed up her nose and asked me if it was going to be a water or food bowl for Nala. For God's sake Mum. (Nala does have the most beautiful water bowl a dog can have; a beautiful duck egg blue pottery bowl handmade by an artist in Albany that I got from a vintage market, but that is beside the point).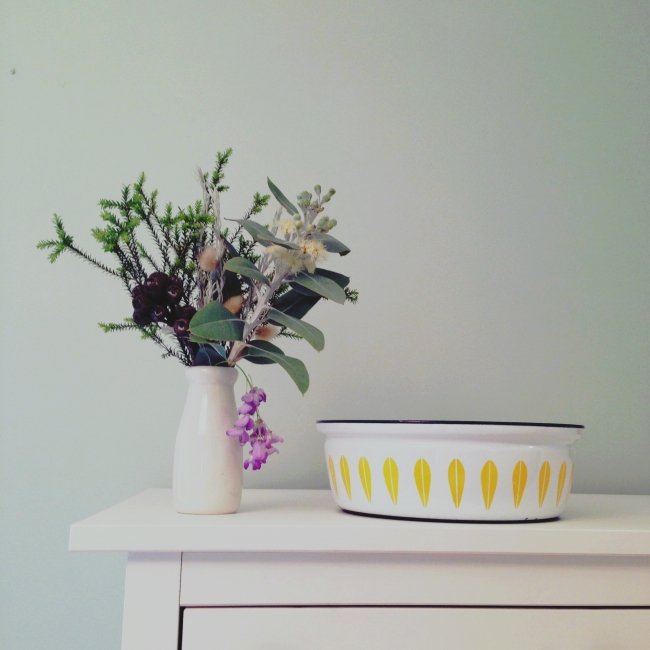 Anyway at the markets, I knew I had seen the yellow leaf pattern before, at interior designer and Scandinavian Exposure owner Yvonne Larsen's lovely house. From her, I knew it was coveted, but after extensive Googling I still couldn't remember who she said it was by. My lovely little Instagram tribe helped me out, naming the brand as Cathrineholm and its origin as Norway. They made enamelware that was a staple in households across Scandinavia and the U.S in the 50s and 60s and their iconic lotus pattern became the most famous and recognisable.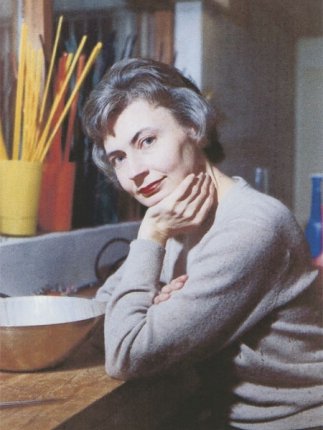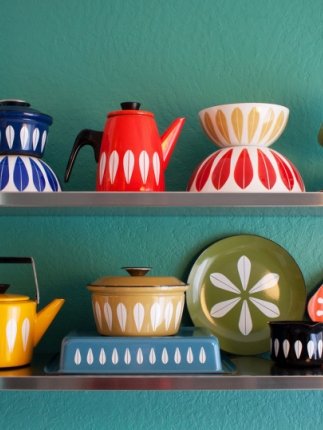 Yet the face behind the brand, designer Grete Prytz Kittlesen, who was known as the Queen of Scandinavian Design, didn't actually design the lotus motif that made the brand so famous. It was a worker at Cathrineholm, Arne Clausen, who created it. Apparently Grete always hated it. Yeah, fair enough. Wouldn't that kind of suck? It would be like if you were the main singer and the songwriter of a band and the triangle player wrote your greatest hit ever. And nothing you ever wrote after that was as good. Ok so I have no idea what it would be like to be in a band, whatever, just trying to empathise with Grete. Thanks to Ampersand Vintage Modern for the homewares history lesson.

Ok I'm going to try again, it would be like if you were a journalist at a hard-hitting newspaper and the annoying work experience kid broke the biggest story ever. Better. Maya x