Posted Monday, December 9, 2013 in:
Obsessed With
What if home to you was not a house or an apartment or a cottage, but a super yacht? Or more like a series of yachts – the biggest, most expensive super yachts in the world, at that? That was the reality for the couple I'm featuring on the blog today.
You might remember a while ago I featured the very Pinterest-worthy cottage of Villa Kula owners Vanessa Fordham and Karl Cramond, the owners of luxury events styling and hire business Villa Kula. While they live in a sweet 1920s cottage in East Fremantle now, before that Vanessa and Karl spent ten years sailing around the world being contracted as a couple to work on the world's biggest and most expensive super yachts serving some of the wealthiest people in the world.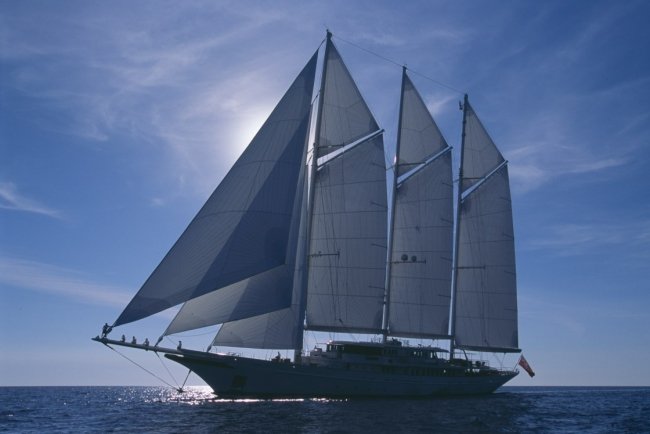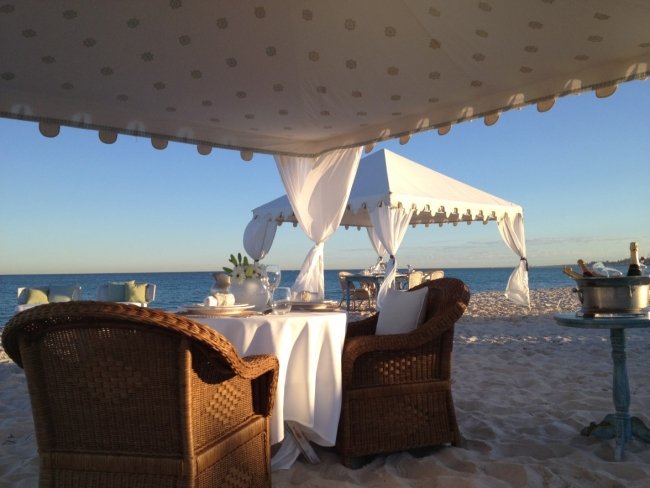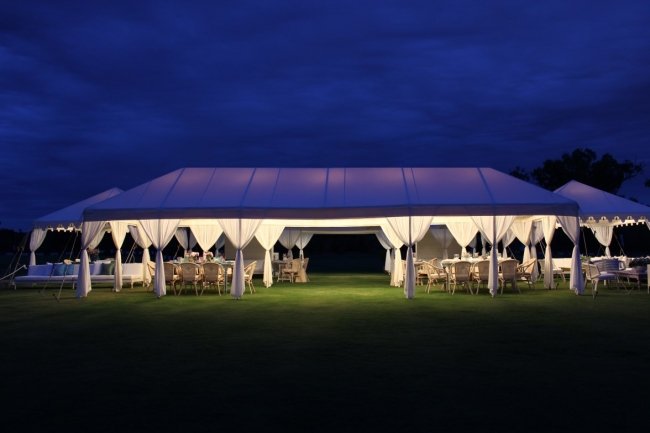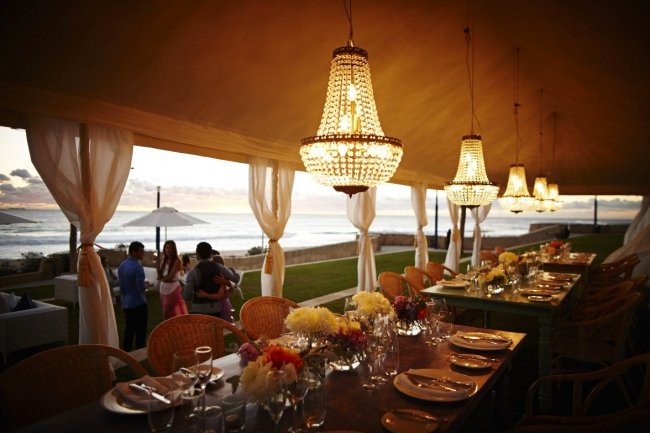 Karl, a chef, cooked while Vanessa, an interiors and events stylist, organised and styled events like dinners and parties for the most elite clientele and some of the richest people in the world – including Saudi royalty, Russian dignitaries and self-made billionaires (ooh and Arnold Schwarzenegger! More about that later).
Vanessa and Karl met while working on a luxury private yacht and later married in Bali. "Karl was the highly esteemed head chef and I was in an obviously less revered role of PA to the owner and Yacht Administrator - basically the go-to person for organising any and all of the crazy whims of our highly charged and typically unconventional onboard guests," says Vanessa.
Since the first time I met them, I always knew I would one day HAVE to share their backstory with you guys because they must be two of the coolest people I have met (and two of the nicest). And yes, in the interests of full disclosure, I will openly admit I have a bit of a girl crush on Vanessa. (I hear Pascal sighing as I type that). But c'mon, she and Karl live the most colourful and exotic lives yet they are still so down-to-earth. They're besotted with their blue heeler Boots; love throwing a barbecue for friends in the front garden; yet the next moment they could be jetting off to Bali to style a wedding or to Italy to style a lunch for billionaires. And they are just so damn nice - and hard-working.
I have always loved hearing an inspiring business success story and loved how Vanessa and Karl began Villa Kula. After a decade working in the luxury yacht industry, they decided it was time to do something different and started their hugely successful boutique events styling and hire business. It all started with a tent – but not just any tent. It was the most beautiful Indian tent that looked like something out of a children's picture book, and Vanessa and Karl knew there was a niche for luxury event styling that went above and beyond what most people were used to.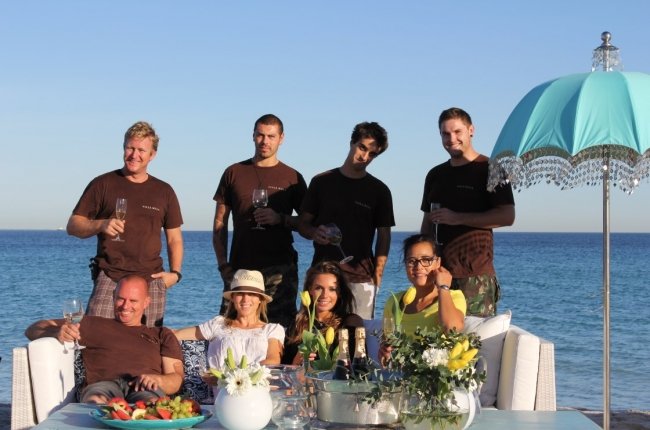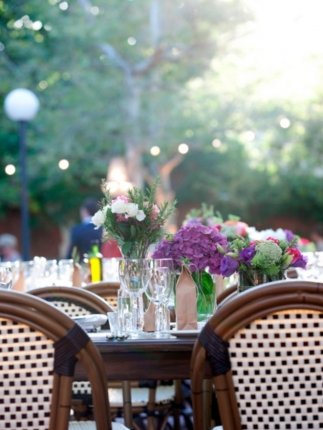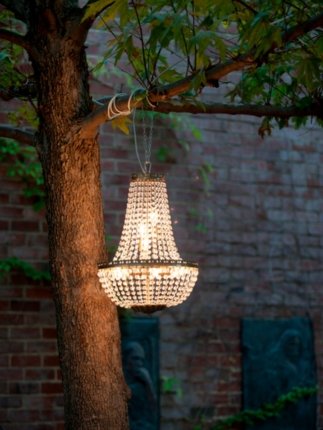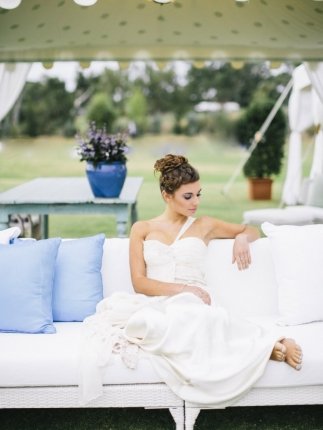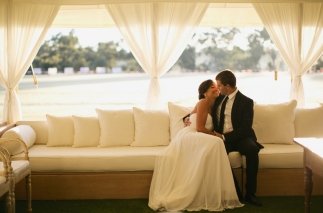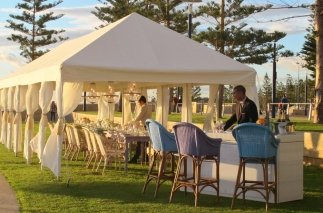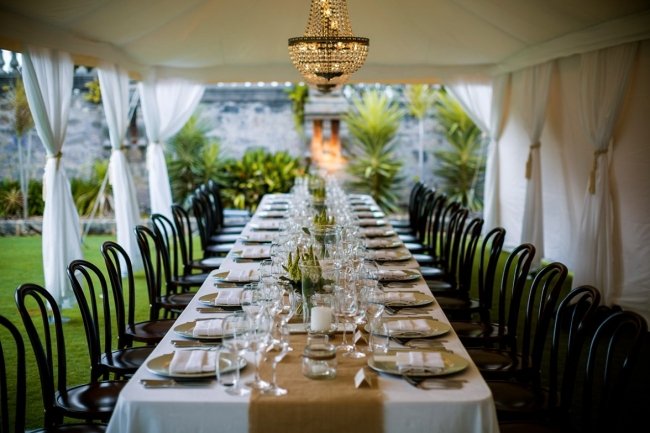 Now, based in Perth but styling events about the world with a luxury, pop-up lounge bar concept, Vanessa and Karl have a client list that includes Sir Richard Branson, billionaire internet tycoon Jim Clark and Arabian royalty. It sounds glamorous, but it wasn't always – or easy!
"When we started Villa Kula in Australia we sold up EVERYTHING including our beautiful tree house home in New Zealand and all its beautiful contents to buy an ugly tilt slab warehouse in the sticks," says Vanessa. "We lived above our office in a small room for two and a half years before we were able to stop investing back into the business and finally afford a home for ourselves. We lived very simply during those years. Tuna and rice every night! We did not arrive at where we are quickly and we are not there yet by a long way. But we have really enjoyed the journey - almost every single day I say I love my life!"
And their business is just getting bigger and better. Today I chat to Vanessa about life working on a luxury yacht, how she and Karl started their own styling business and her advice for people wanting to take the plunge into small business ownership.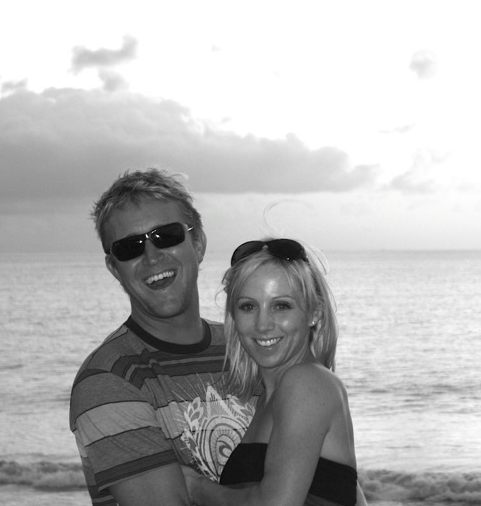 HOUSE NERD: What did you and Karl do before you began work in the super yacht industry?
VANESSA: "Karl worked as an esteemed head chef in various fine dining restaurants in New Zealand and then throughout the UK, all up close to 20 years in the trade. When Karl's dad passed away suddenly he decided it was time to change things up - he travelled extensively through Europe, worked for a film production company in Vienna, skied a season in Avoriaz and Torrol, then quite by default ended up in Antibes, France the Mecca for super yachting. The rest is history.
I jumped around a lot… always looking for the perfect job, always disagreeing with my father who used to say, "You can't always love what you do. You just have to do something and stick to it." He now vehemently disagrees with his younger self. You can always love what you do! As we're living proof of it! I worked for Club Med, I sold shoes, I sold beer, I hostessed in Japan, I worked for Camp America and taught contemporary dance… spirit fingers - I am not a trained dancer!
I started an aerobics business called Jet Fit then introduced rollerblading to the Australian masses and made a fortune! Blade Skate Australia was my first entrepreneurial success. I was 19. I won a $20,000 business grant from Nescafe and received my Big Break Award on TV from Elle MacPherson. I had to stand on several sand bags as they couldn't get her head and my head in the same shot!
I worked seven days and nights a week in this amazing fun, crazy business for four years. I owned a shop in Claremont and a skate park in Fremantle complete with massive half pipe and then decided one day to hang up my blades and sell my half share to my partner (who still owns and runs Blade Skate today!) I went traveling then also by default fell upon the super yacht industry in Barcelona, Spain."


HOUSE NERD: You and Karl spent ten years working around the world on yachts for the world's elite – what was this like?
VANESSA: "During our time on the super yachts Karl and I were contracted as a couple to work for some of the world's most prolifically wealthy individuals including Saudi Royalty, Russian Dignitaries and self-made billionaires. As a result we were fortunate enough to travel the world and experience firsthand (with our yacht owner and crew) many of the world's most celebrated restaurants, hotels, beach clubs and private islands that most of us only dream about visiting.
We were also extremely fortunate enough to work alongside notable industry leaders in a myriad of professions including interior and event designers, celebrity chefs, florists, photographers, yacht and furniture designers and had the added glorious benefit of working with seemingly unlimited budgets. Rule of thumb in this industry - just make it happen!"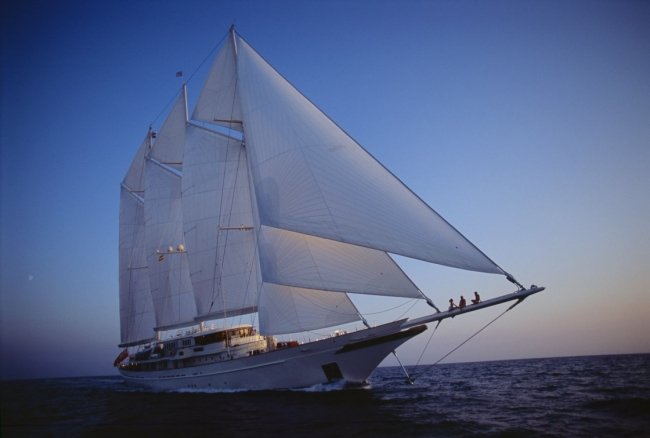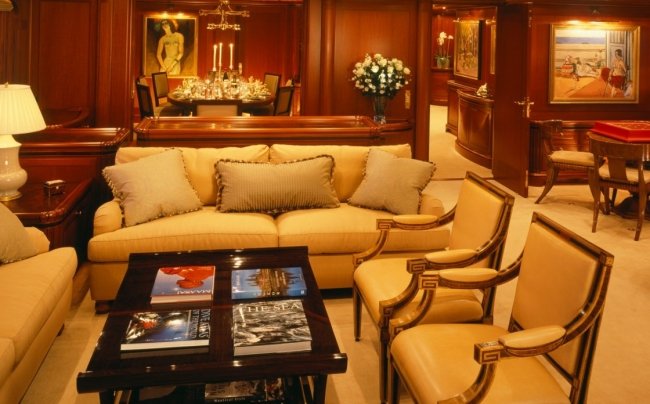 HOUSE NERD: What would a typical day working at sea entail?
VANESSA: "Working on the yachts is 24/7 - like you cannot even begin to comprehend unless you have been there! You need untold stamina and then some. Karl and I both started out working on 50 to 70m yachts. At this time these were the larger vessels – they're now considered small support vessels that only carry guests' water toys! The day starts around 5am.
The chef and the girls in the interior would prepare guests' breakfast and then the activity program for the day. This could consist of organising the private jet to pick up some guests to fly to Naples for a few hours of shopping, booking the best seat in the house at the already fully booked restaurant on the cliff in Positano or an evening cocktail party for 200 plus guests on the dock in Cannes. Everything is finite last, last minute and our guests never heard the words, "I'm sorry, we can't accommodate your request." After breakfast we did the guest's provisioning - market time! A totally glorious part of the day when we got to mix it up with the locals, buy fresh produce and flowers. I would die to be able to do this again. After guests' lunch, more activities would include water sports and then planning the evening dinner and parties, parties, parties. Bed by 2am. Up again at 5am."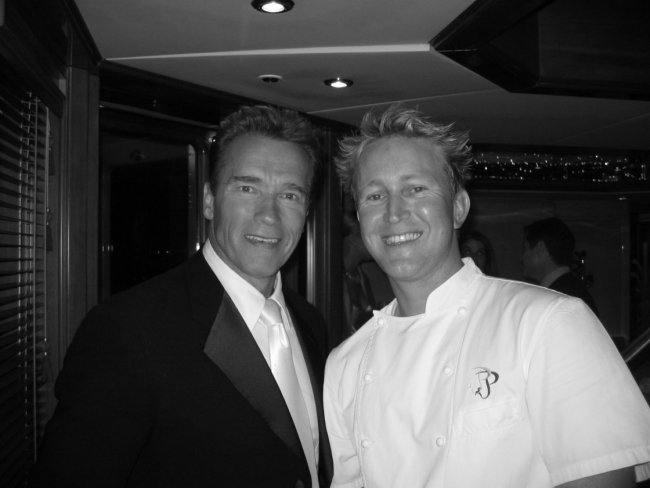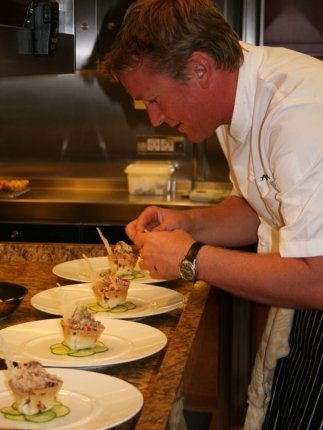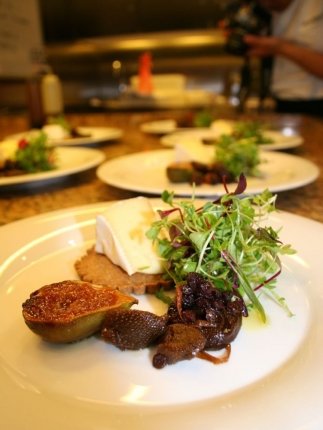 HOUSE NERD: What was your craziest moment while working at sea?
VANESSA: "There are honestly so many treasured memories and crazy moments but there is one that stands out for being utterly mental. We were the host yacht for the release of Arnold Schwarzenegger's Terminator 2 film premiere. It was utter madness. It was a week-long charter during the Cannes Film Festival. We had a full guest contingent of 10 and a crew of 12. We had parties and press junkets every day and night for upward of 600 people for seven days straight, then capped the week off with a surprise society wedding on board. I don't think any of the crew slept a wink that week.
One evening Karl and I hosted a private dinner on board for Arnold and his then-wife Maria Shriver, whilst also managing a cocktail party on the 3 aft decks for 200 celebrity guests.
Somehow a guest on board saw or heard there was plated fine dining meals being served. They were only meant for Arnold and his wife, but then orders started coming in thick and fast. We were instructed by our client to accommodate every guest's every whim! It was pure adrenalin that kept us going. Karl being the most level-headed, calm and charming chef you will ever have the pleasure of meeting coolly pulled together and prepared endless extraordinary plated fine dining meals for literally hundreds of guests that evening. So much for the canapes!"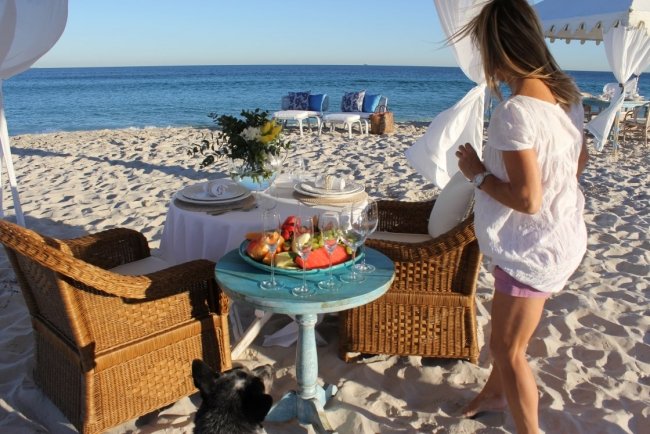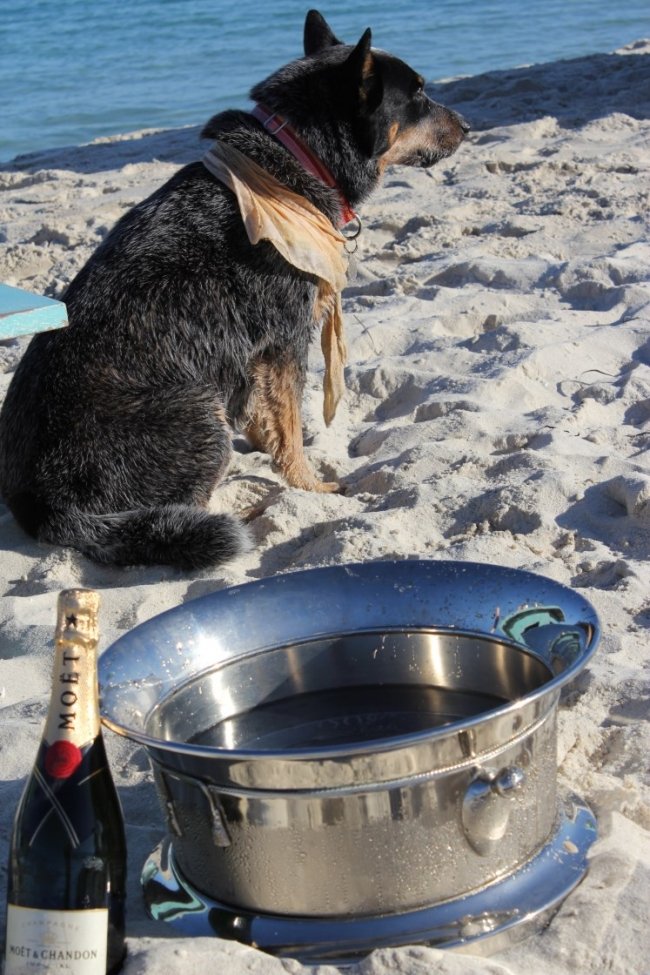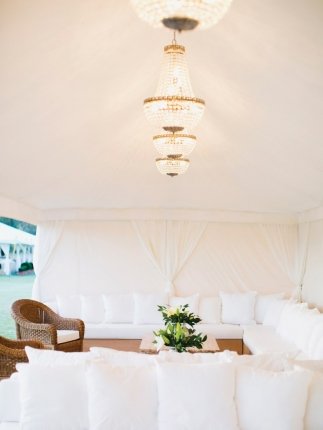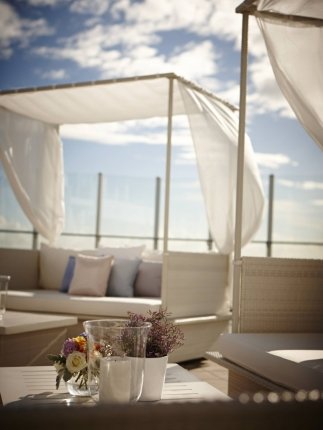 HOUSE NERD: "You and Karl started Villa Kula with the aim of starting an events hire and styling business that offered luxury tented 'pop-up' lounge bars. How did Villa Kula begin?
VANESSA: "The super yacht industry is like a drug. It's very hard to kick the money, the travel and fast-paced lifestyle (when you do get a day off, it's usually spent somewhere dream-like and fabulous) but at the same time the stress factor when on call - and you are on call 24/7 - is beyond enormous and you do know when your time is up.
Nearly 10 years in, we felt it was our time to do something else, something for ourselves. We were on a crossing from the Caribbean heading back to the Mediterranean on Athena, our last yacht. At that time she was the largest private sailing yacht in the world at 90m. There were no guests on board and Karl and I were hanging out on the aft deck reading magazines – but don't be fooled! This is a rare moment for crew on a super yacht!

Karl flipped through a Condé Nast and arrived at a photograph of a gorgeous luxury tent pitched in a remote tiger reservation and said, "Let's go to India and buy one of these."
So we did. And that was the beginning."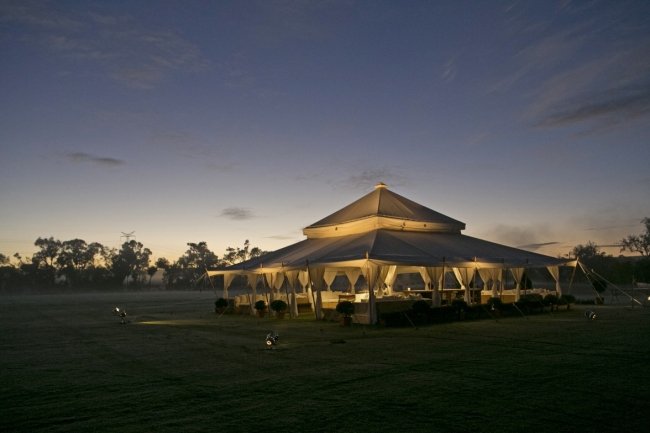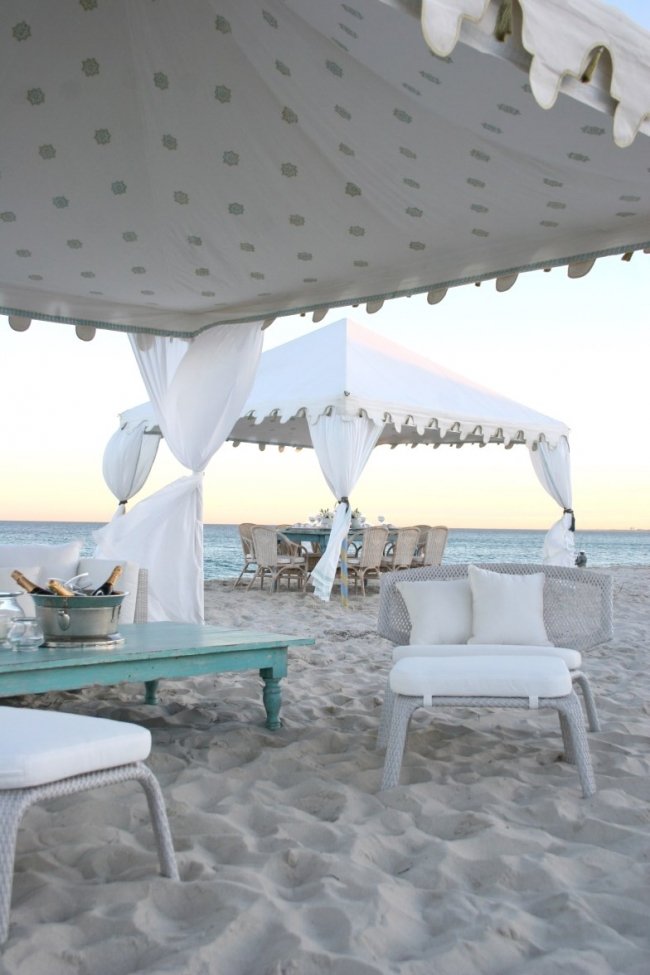 HOUSE NERD: What happened next?
VANESSA: "Karl and I had been visiting Bali together for almost ten years. We loved Bali and thought what a great place to set up our luxury tented 'pop up' lounge bar concept. We spent endless time traveling through Asia and India meeting tent, carpet and furniture manufacturers then designed our first collection, Lila (named after my beautiful wee niece.)
We had container loads of tents, furniture and effects headed for Bali, then on a whim decided to relocate the business to New Zealand where we had a lovely quirky treehouse home. In truth, I think we were a bit too green and overwhelmed to start a business in Indonesia.
We launched Villa Kula in New Zealand in 2006. The office/showroom was based at our gorgeous treehouse home, the home was open by appointment for clients to view and all excess furniture and effects was stored in a 4m x 7m storage unit. Then we took the business to Perth. We've styled events in Bali, New Zealand, France, Italy and Doha, Qatar. Our client list includes billionaire internet tycoon Jim Clark, Sir Richard Branson, Saudi Royal family, notable politicians and A-list celebrities."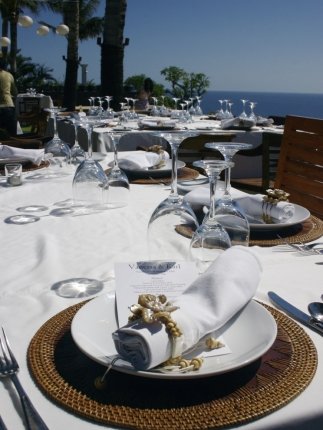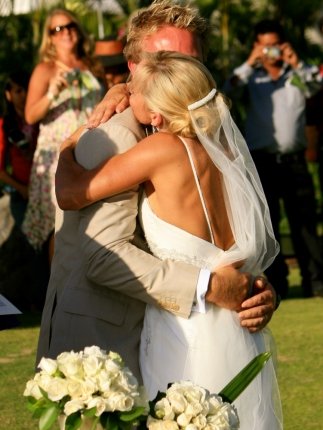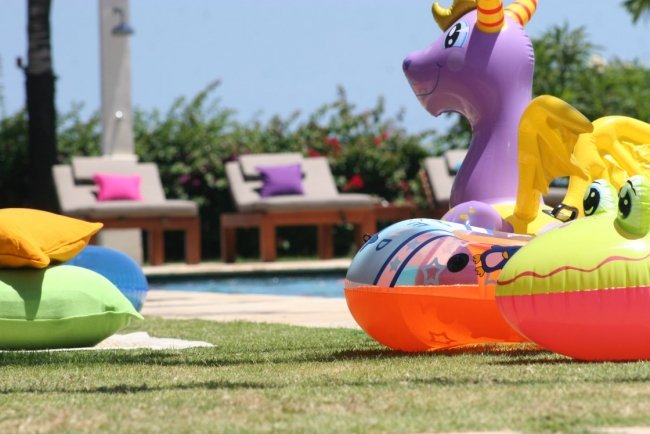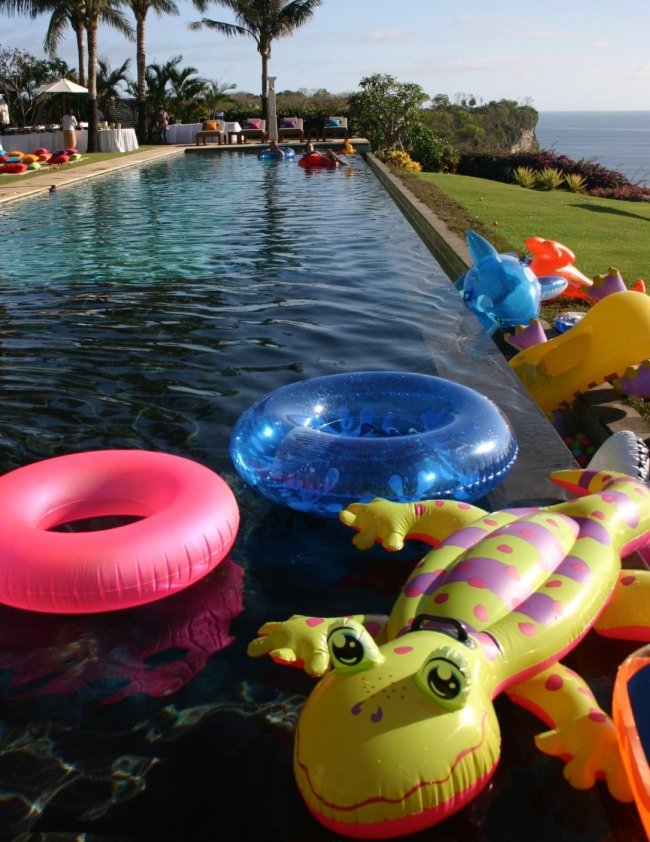 HOUSE NERD: Where did the name Villa Kula come from?
VANESSA: "A Danish girlfriend who visited us one day said that I reminded her of the fabled children's story book character called Pippi Longstocking who lived in a quirky tree house called Villa Kula. And from there our business name was born! For years we made no connection with VK and our own names, Vanessa and Karl, when everyone else thought it was clever marketing!"
HOUSE NERD: What kinds of things do you do for Villa Kula?
VANESSA: "We've styled events in Bali, New Zealand, France, Italy and Doha, Qatar. Our client list includes billionaire internet tycoon Jim Clark, Sir Richard Branson, Saudi Royal family, notable politicians and A-list celebrities.
Every event that we do is a bespoke setting. No two events are ever the same. We have hosted large scale lounge bar events for upward of 1000 VIP guests to really intimate luxury camping tents (with all the five star trimmings) on a private property in the north island of NZ."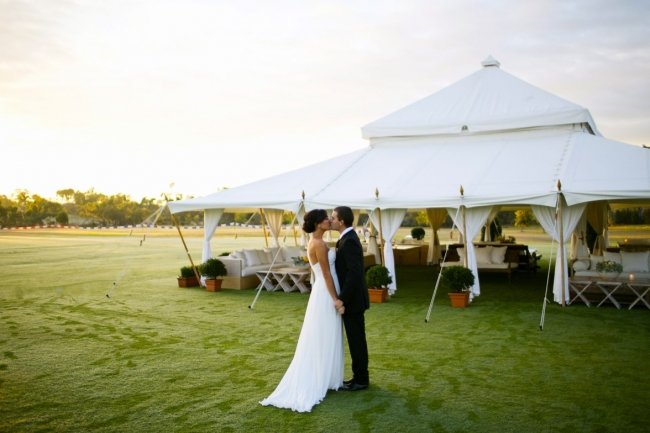 HOUSE NERD: What was the most memorable moment you've had with Villa Kula?
VANESSA: In 2011 the VK style team was flown to the Middle East to set up a truly extraordinary installation within the walls of a Royal Palace.
One very early morning around 3am we got a phone call from someone enquiring into buying a Royal tent. I was very polite (even at 3am) and asked if I could return the call during office hours pointing out that it was rather early. The man on the other end of the phone was charming and apologised for the ill timing of the call. He called me promptly again that morning at 7:30am. He told me he was enquiring on behalf of his boss who resided in Doha Qatar. He wanted to fly in and look at our Royal tent that week.
It was December (our peak season) so we were in one heck of a mess. At that time our showroom and warehouse was rolled into one. We had trucks and furniture literally everywhere! We agreed that we would have the showroom ready for view by the end of the week. What a mission. To pull this off we had to borrow from a very kind and generous neighbour who had another warehouse down the road.
We moved all of our orders (literally tons of products out of our space) and at night (after working all day setting up events) we dressed the warehouse up to look like a wonderland. We even painted our sky lights black to create the illusion of night time. We spent a small fortune on flowers and lit millions of tiny tea lights. Our Cockburn warehouse had never looked so beautiful!
When our client arrived in a huge black car he was casually (but immaculately) dressed in white fitted T-shirt and jeans and he was so charming. He spent all of two hours in the showroom and wanted to buy EVERYTHING - even our office desk and decorative bowls of shells! We explained that all of the product was booked for events but we could certainly manufacture any of the items to his specific size and colour. He agreed.
What ensued was a crazy two month juggling act of events and trips to Indonesia to oversee a massive custom order that was then quality-checked by us and flown by chartered jet to Doha.
We met the shipment there only to find that our client was in fact the Emir of Qatar! How ironic that we would be flown to the Middle East to set up tents for the Royal family! We were so well looked after. Their hospitality was overwhelming (even if we were watched every moment by men in military uniforms with machine guns).
The setting was the finest VK set up we have ever done. Everything was perfect - even the custom-made air conditioning units we had made were the absolute perfect fit! I had been having nightmares about this for weeks!
The palace had made a purpose-built terrazzo plinth for the Royal tent to sit high on. Inside we created a beautiful open plan dining space for 12 guests. There was a room dedicated to a lounge sitting room, an entertainment room with massive flat screen and two outdoor veranda spaces styled simply and elegantly with outdoor furniture. It was to die for. Chandeliers were brought in, rugs for the floor and the final touches on the last day included thousands of exquisite white roses. It was a massive exercise to pull together from Australia but we had done it and our client was over the moon. We were not allowed to take photos which still to this day breaks my heart! I was so proud of our VK team and our achievements that final day. Doha was a joy to visit and one day we hope to go back."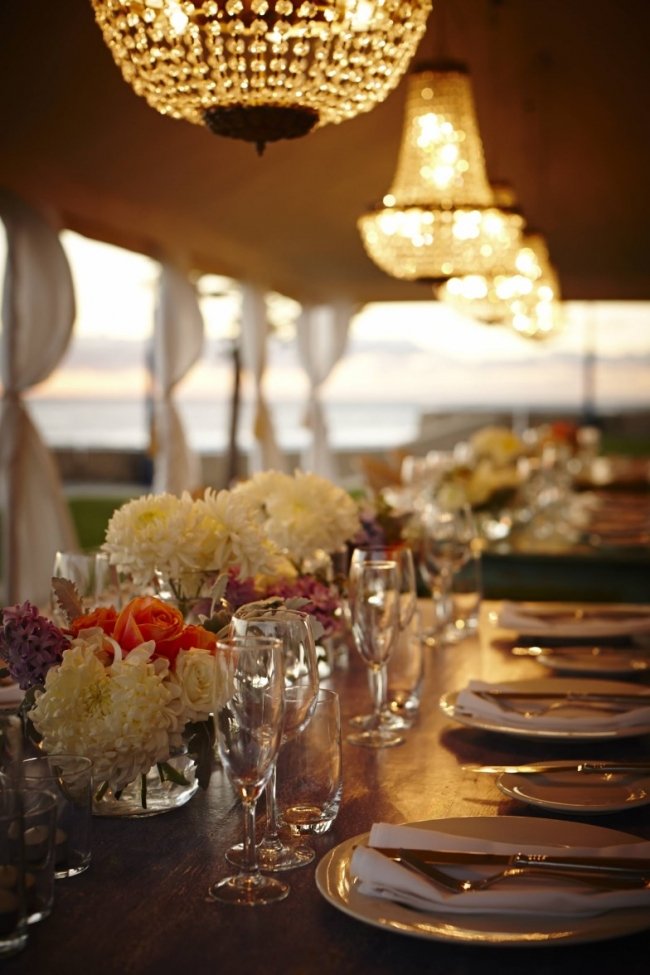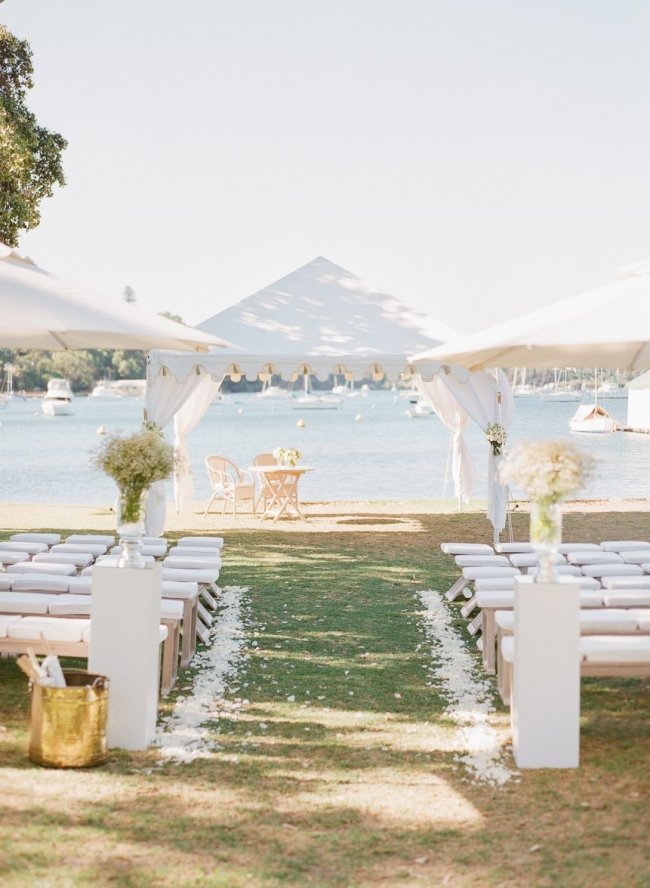 HOUSE NERD: The range you have for Villa Kula is really different to what other hire companies are offering. How do you choose your wares and where do you go on your buying trips?
VANESSA: "We try not to jump on and follow trends but rather design and source things that are unique, beautiful and timeless. We love mixing old with new. Our buying and design philosophy is simple - create collections of beautiful furniture and effects that we love and would want in our own home (and despite the critics in the buying game, this seems to be working!) We travel every year in our low season to Europe and Asia and manufacture a lot of our product in India, Vietnam and Indonesia."
HOUSE NERD: Tell me about the Villa Kula team.
VANESSA: "We are a family of 10 now (or 13 if you include our three four-legged mascots - Boots, Spike and Zac!) and yes, we are incredibly close-knit! We have to be! We spend Christmases, New Years and weekends working incredibly hard together, so it's so important that we enjoy each other's company (immensely). We laugh and joke around a lot. It's fun and I love each and every one of my staff."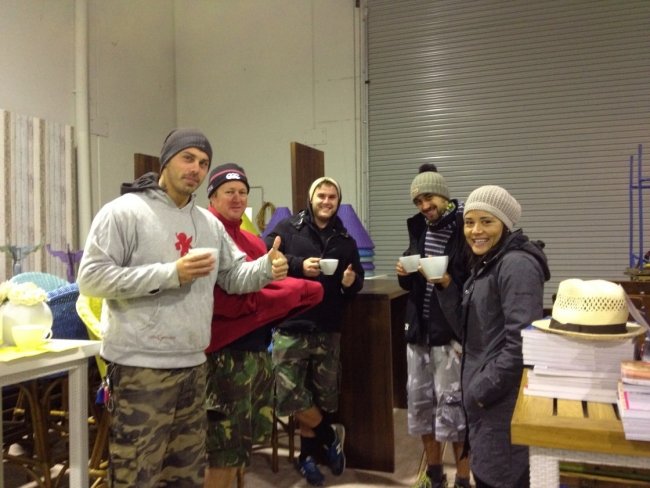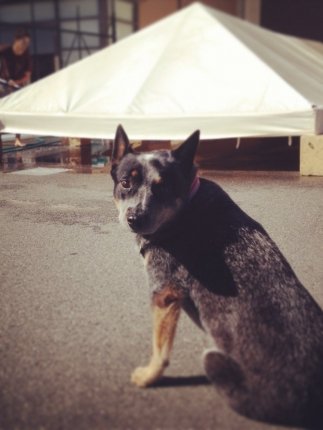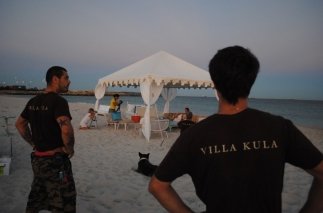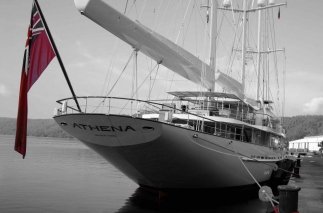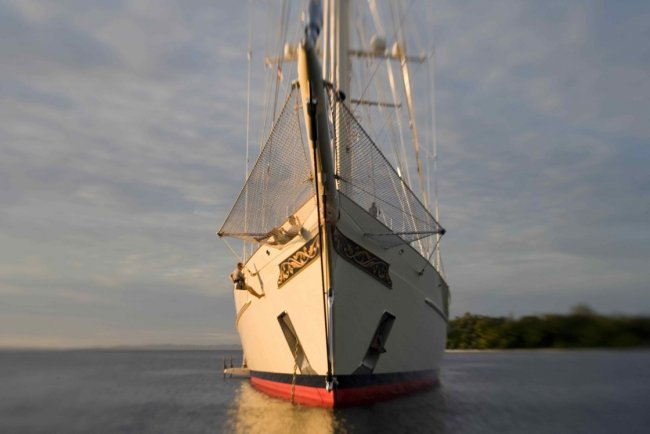 HOUSE NERD: What are your dreams for Villa Kula in future?
VANESSA: "We have a very exciting five year plan - beyond that who knows what the future holds! In the past 12 months we have been busy designing and selling customised tents and furniture concepts worldwide including orders for some incredible super yachts and renowned beach clubs in France. Most recently we sent a custom beach club shipment to the 87m motor yacht 'ACE' built by Lurssen and owned by a Russian billionaire. In 2014 we plan to rapidly expand this side of the business.
In the coming weeks we are launching our new online store that will sell a range of beautiful furniture, luxury tents and gorgeous hard-to-find wares for the home. 2014 will also see us opening a VK branch in Bali and plans are underway for a luxury VK Beach House on Lembongan island. This will hopefully be the first of many exclusive VK properties.
HOUSE NERD: What will you be offering with your online store?
VANESSA: "The online store will offer 'limited edition' collections of beautiful unique pieces. Exquisite furniture and homewares as well as gorgeous customised garden tents and poolside cabanas. We have chosen a select number of popular items from our existing rental collections including lounges, canopy day beds and soft furnishings for the store and will be introducing a line called VK Beach (all things for the beach!) including a stunning five star resort-style tipi called VKTP."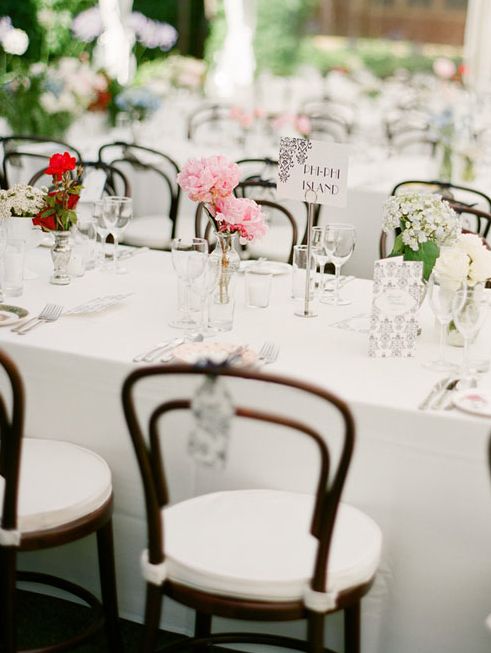 HOUSE NERD: Lastly, what advice would you give people wanting to take the plunge into small business ownership?
VANESSA: "If you want to start your own business (and be successful!) be prepared to work hours beyond your wildest dreams. Be prepared to eat, live and breathe your business.
Start humbly and stay truly passionate and positive about what you're doing. There will be numbers of people who will vehemently doubt you.
We have found business planning and market research important, but life is so fast these days that things change so quickly so be super-flexible to changing your plan and be open to new ideas, new ways to market your idea, brand or business.
Be different and beyond anything else go over and above your clients' expectations. It's the absolute best form of marketing and it costs little to do a bit more, and it feels amazing! Huge warm fuzzy feelings all over! Goes a long, long way!
Surround yourself with the best possible people – people with great attitudes, tons of positivity and relentless enthusiasm.
When you can afford to always employ great staff and a fabulous accountant (this is so incredibly important and can be the difference between success or imminent failure.) Believe me we started out with appalling advice from a cruel and disgruntled accountant and paid dearly for it. Now we couldn't be happier. We have staff that care and really love what they do and an accounting firm that is really keen to see us succeed. It's priceless.
Owning your own business is brilliant. Go for it. Don't hold back. You might fail but at least you tried. Dust yourself off and go again. It's a ride!"

You can like Villa Kula on Facebook or Instagram - they have a fabulous Insta feed and sometimes they even sell off some of their beautiful hire furniture on a first-comes-best-dressed basis! Exciting! Maya x