How much does the average bathroom renovation cost? A lot of people lately say the average cost is often $15,000 to $20,000, and for work, I've frequently written about top-to-toe bathroom renovations that have started from $8,000 and ones that have gone up into the $50,000 mark. Eeesh.

So when we started work on our recent ensuite makeover, I knew it wouldn't be cheap.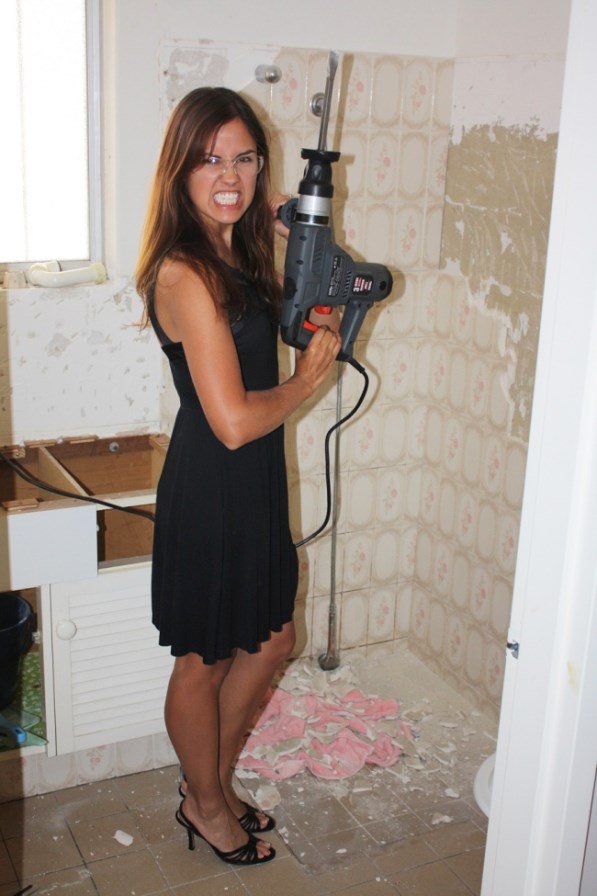 Obviously there's no simple black and white answer to this question and we were lucky to be able to save in certain areas. But after doing all our budgeting for the project, do you want to know how much our bathroom renovation was? I've broken it down below.
OUR BATHROOM RENOVATION - BUDGET BREAKDOWN

Gutting the space - free as Mr Nerd and I did the labour
Frameless glass shower walls and mirror from Cockburn Glass $1000
White rectified porcelain tiles for walls - $250
Travertine floor and hob tiles from Milano Stone $550
2 LED downlights from Rexel Electrical Supplies $166
Custom-made window from Perth Window & Door Replacement Company, including installation $462.28
Custom-made vanity with Corian basin and Polytec melamine doors from Chesleigh Fine Furniture $1000
Novelli Armanti toilet $222.73
New exhaust fan from Rexel Electrical Supplies $24.00
Fancy pretty light switch (from Rexel) $36.24
Bermuda tile floor waste for shower (Parkwood Plumbing Centre) $36.36
Fancy pretty socket switch to match (from Rexel) $49.38
Scondro basin mixer (Parkwood Plumbing Centre) $118.18
Inda Lea toilet roll holder (Parkwood Plumbing Centre) $50.00
Novelli pop-up waste for sink (Parkwood Plumbing Centre) $13.63
Hansgrohe showerhead (Parkwood Plumbing Centre) $268.19
Mini stop and flexi connection (Parkwood Plumbing Centre) $13.64
Castel single towel rail (Parkwood Plumbing Centre) $54.54
Labour, which included the plumber, electrician, tiler and cornicing installer $3,450
Bricks for hob - already had in garden
Ceiling paint $35
New door knob (Bunnings) $9.90
TOTAL: $7,775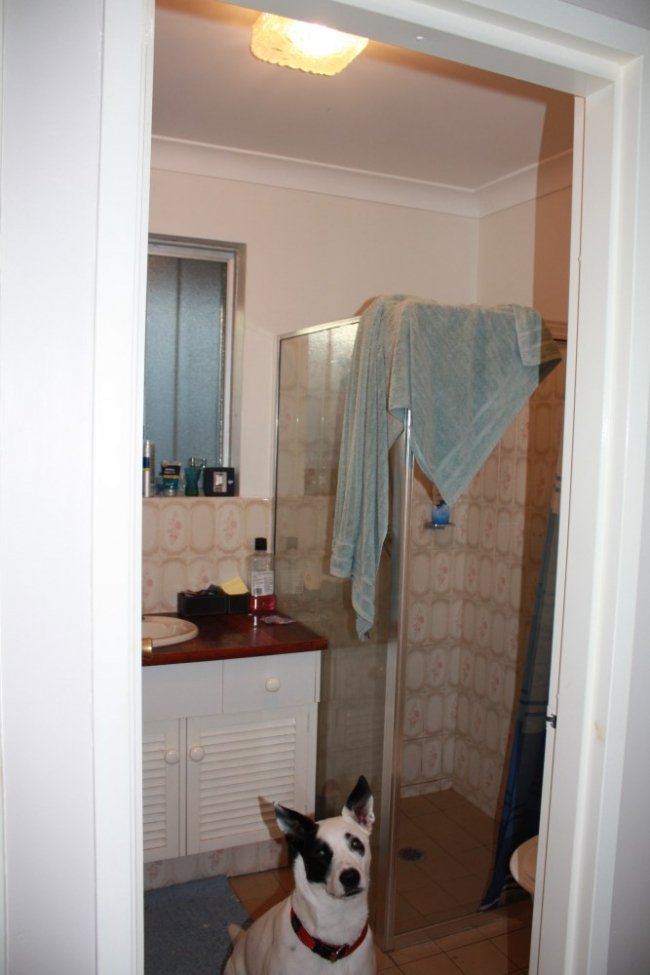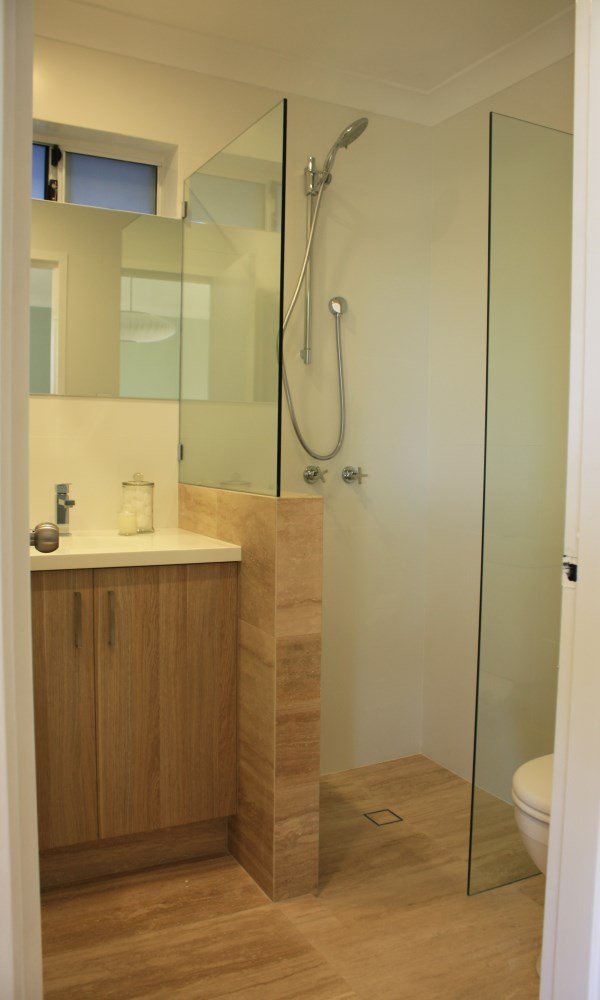 Before we started I expected it would all cost about $8,000 to $10,000. So I was happy with how much we spent. But I know if we really wanted to we probably could have saved a bit more.
For example we could have bought an inexpensive vanity from IKEA, but because the ensuite is so small (it's a tiny 175cm by 175cm) I wanted to get a custom-made vanity to make the most of the space, something that looked really special and that also matched the plumbing spots perfectly so we could have it butting right up against the wall and the shower hob.

I also LOVE Corian basins and benchtops and I am a bit of a sucker for a nice building material. Corian is lovely to the touch and looks good for ages because you can just buff out any scratches or marks. The vanity has Polytec melamine soft-close doors in Natural Oak, which we chose to complement the travertine and to give warmth, texture and interest to what is essentially a very plain and simple room. I'm stoked with it.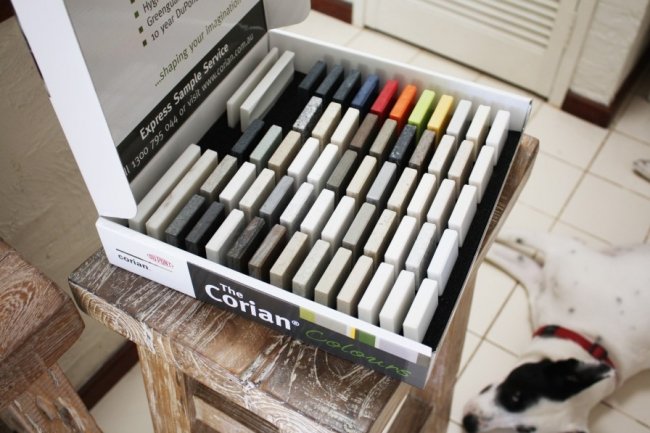 Mr Nerd and I do a lot of online shopping and I think we also could have saved on the bathroom fittings by hunting on Gumtree for bargains or by doing an eBay shop. However, we picked up all our fittings in one (enjoyable) hit from Parkwood Plumbing Centre one day, and because we got everything from there and the guy remembered us from when we popped in before, he gave us a decent discount anyway. We also got a bit of a discount from the electrical supplies store. So remember if you ask nicely people will usually knock a bit off the price. Not that I am brave enough to ask nicely. I just hiss at Mr Nerd to do it.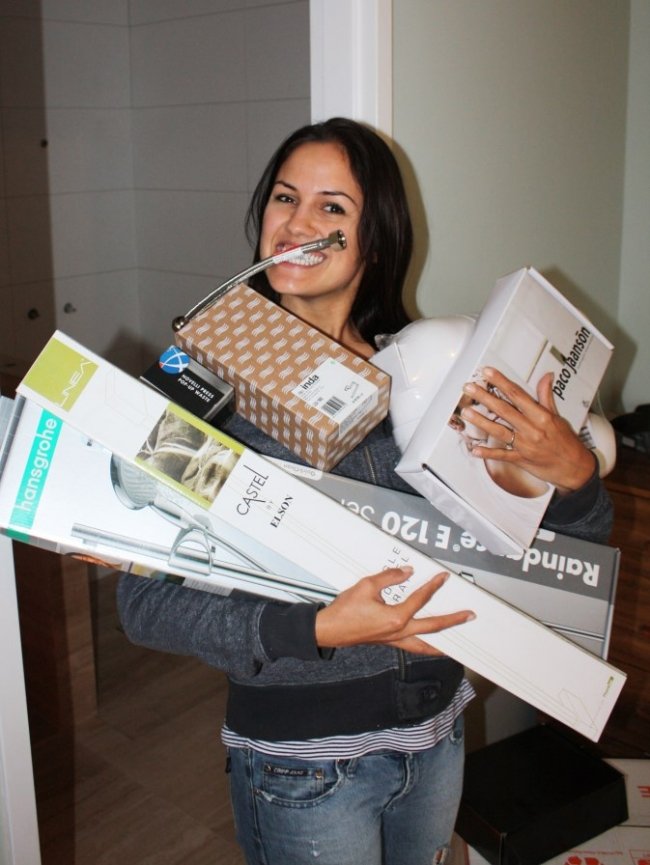 We saved money by keeping the existing plumbing exactly where it was. We have a mate who is a tiler for luxury builds and as a favour to us he worked on our bathroom with Mr Nerd helping, which also kept the cost of the tiling labour down. We also saved by gutting the ensuite ourselves. Mr Nerd says no tradie really likes to gut bathrooms. It's dusty, dirty, boring work and you can expect to pay your tiler or another industry professional about $800 to $1500 to gut your space, according to Quotarium Bathroom Renovations Perth. But if you want to save you can gut a bathroom yourself (or hire a labourer from Gumtree).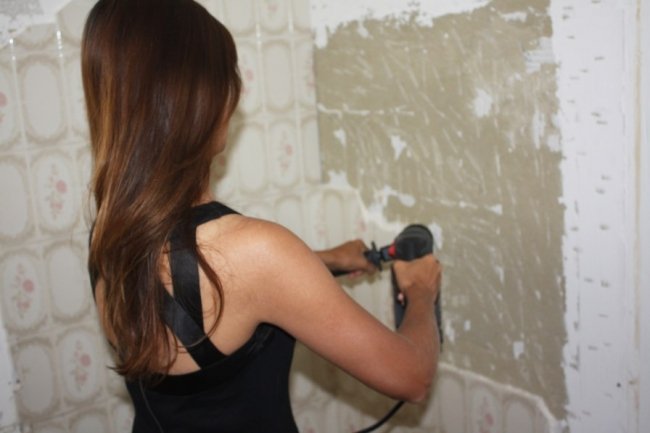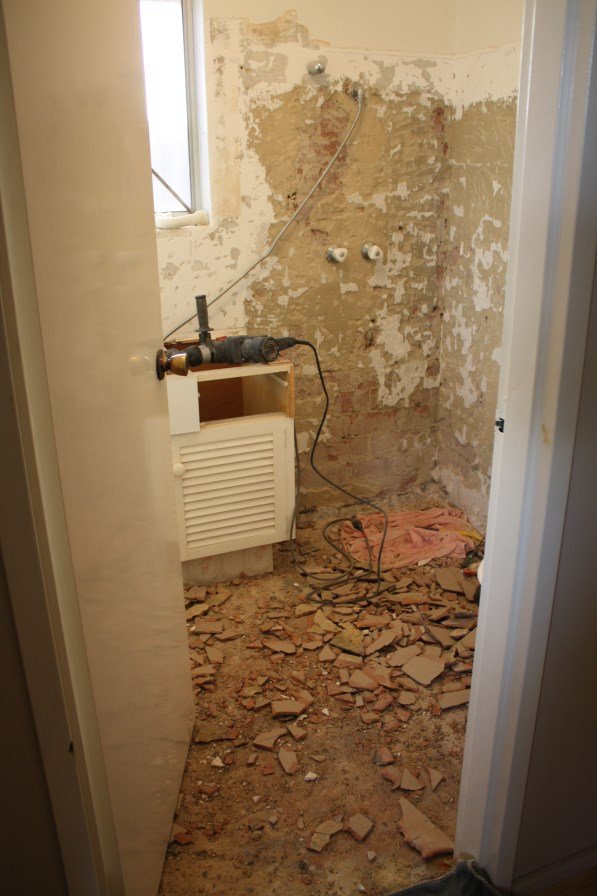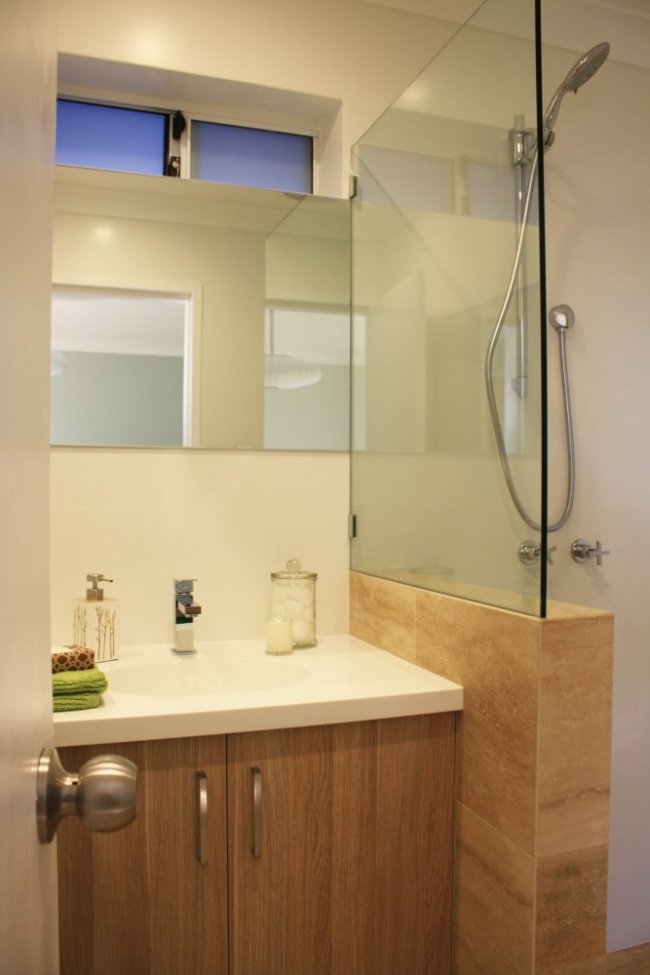 Mr Nerd wants me to add that we also could have saved money if I didn't insist on getting the fancy glass light switch plates and used plain white plastic ones instead. But I like them and when it comes to pecking order in the Crap Shack I am the Alpha. Then Nala. Then Mr Nerd. Then the blue tongue lizards. Maya x