Posted Monday, April 14, 2014 in:
Before & After
Nerd Life
Our House
It's finally time for a full before and after post of our bedroom makeover. Woohoo! Yes, at last. You may have noticed I have been trying to tease you and space out my posts into more easily digestible chunks (I was going to use the word 'snippets', but I don't think my blog will ever have snippets) rather than my usual overly long post style where I'm like, "Here I just wrote you this novel… about my toilet."
Our tiny main bedroom has gone from being seriously depressing (you remember me crapping on about the ceiling having a bare lightbulb for three years) to a room that Mr Nerd and I both love. Yes, both. After years of not doing anything to our room because we couldn't agree on what kind of light fitting to get, we have now, with the aid of my interior designer friend Nelly Reffet, not only agreed on a light but moved beyond that to actually furnish the whole room! I know. It still needs a few tiny touches and some pictures hung, but it's done.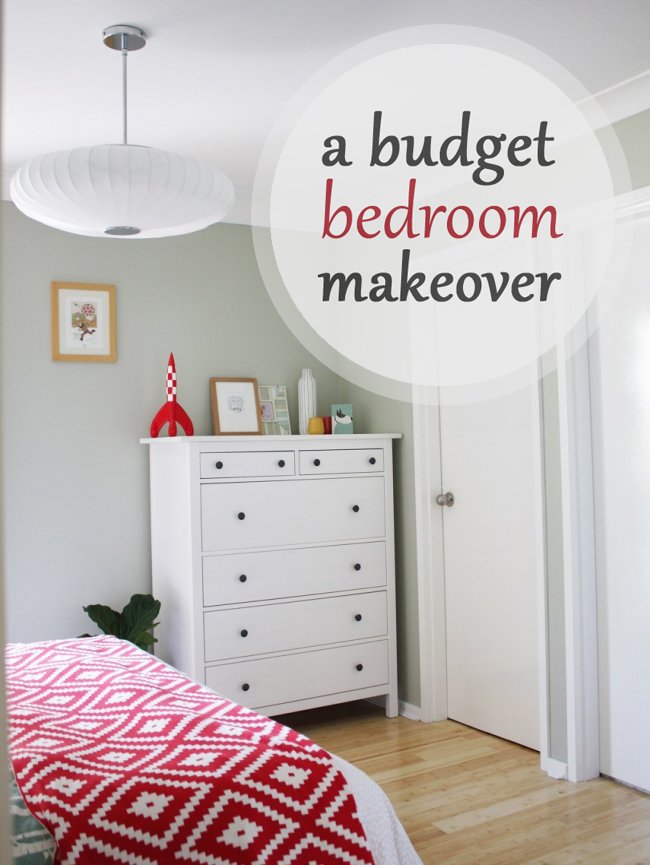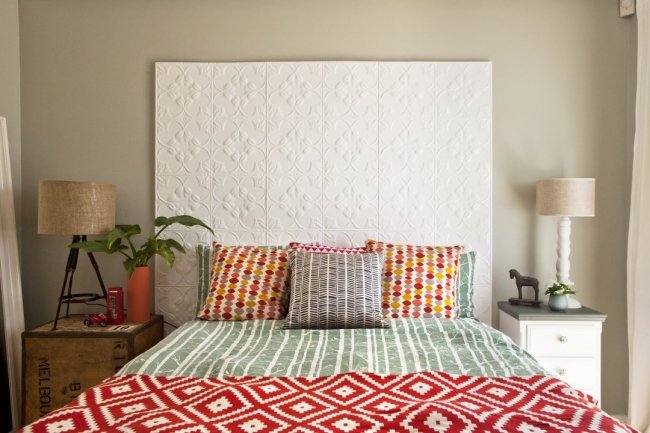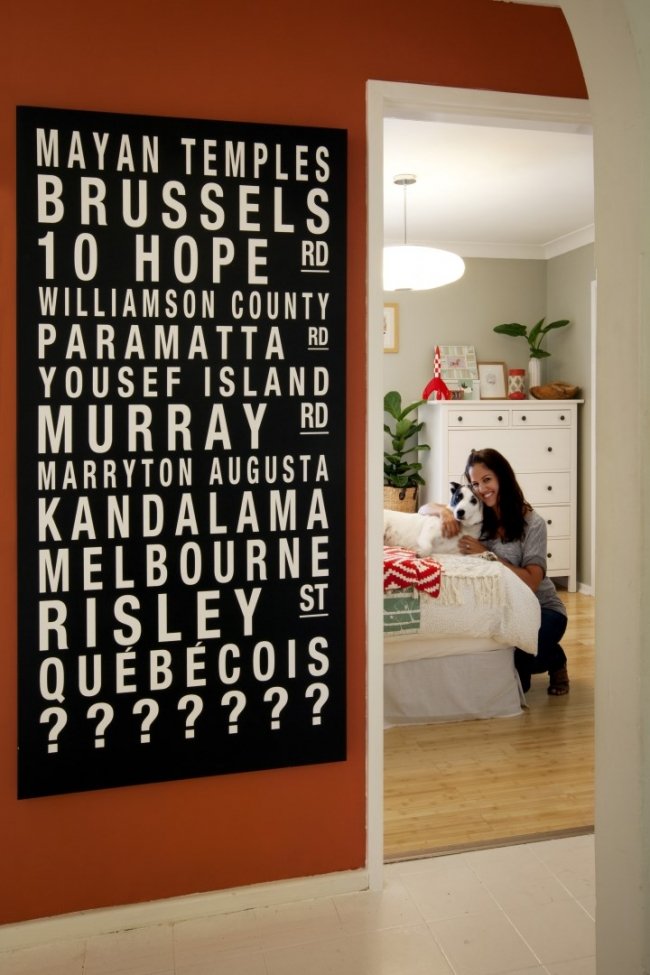 Now the room is so much warmer, cosy and cheerful. After years of ugliness it is SO NICE to walk into a bedroom that is light, nice and makes us feel happy. When you have been living in an unfinished or ugly room for so many years, after a while you can kind of stop realising how much an ugly room actually saps your energy. And then you you give it a proper makeover and you think oh I wish I had just done this earlier.

It was so worth the fuss and work and expense (and the crocodile tears) Thank you Nelly, for coming up with with 'the vision' for our room and the belief that we could take our bedroom from boring and stagnant to lovely. We love it. And thank you Heather Robbins for your interior photos which are gorgeous as always. (Nelly and Heather offer both interior styling and interior photography services). Now, here are some 'before' photos to trigger your memory. Ahhh. The bare lightbulb.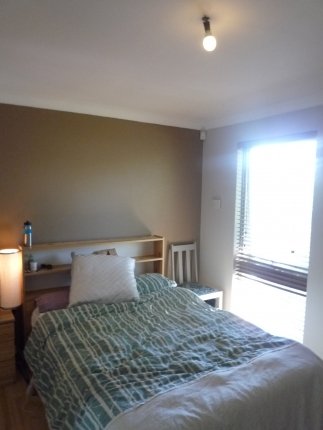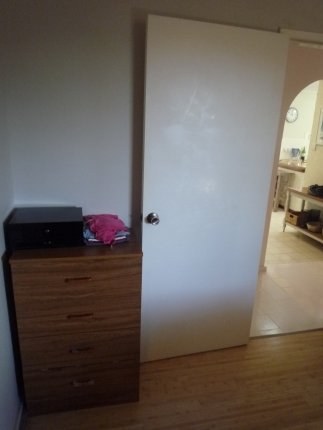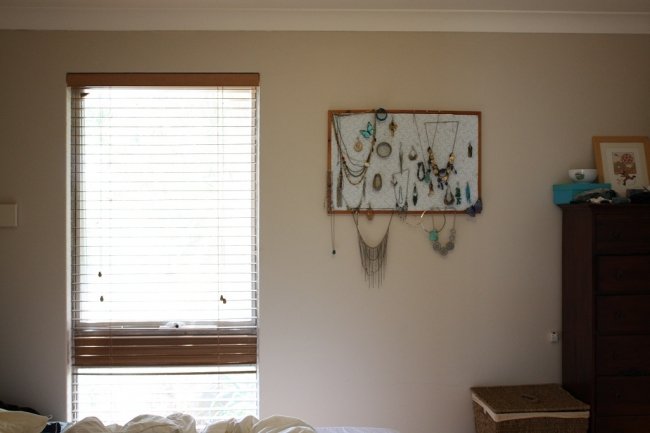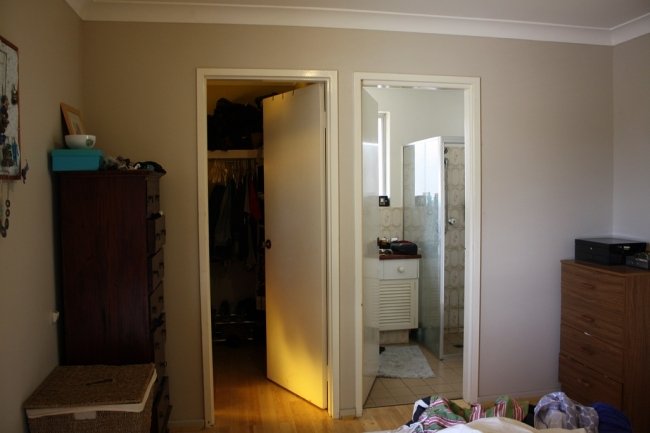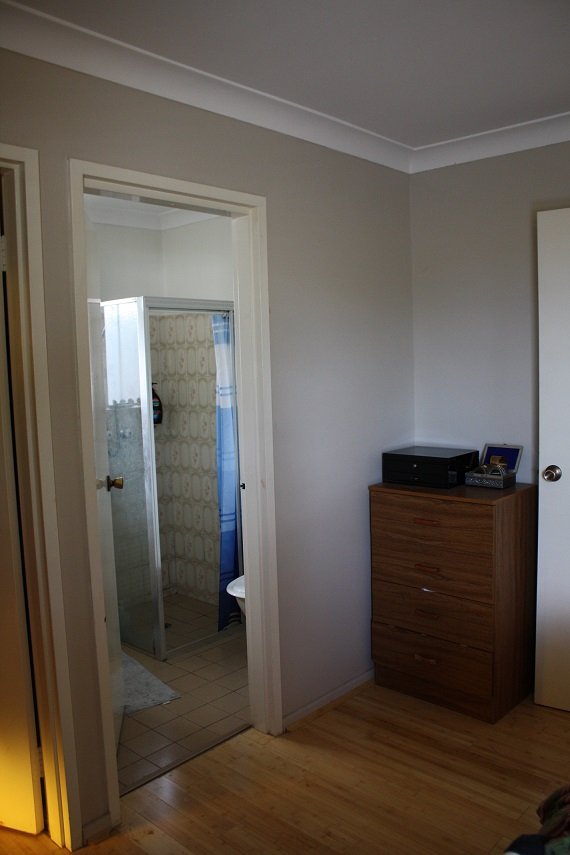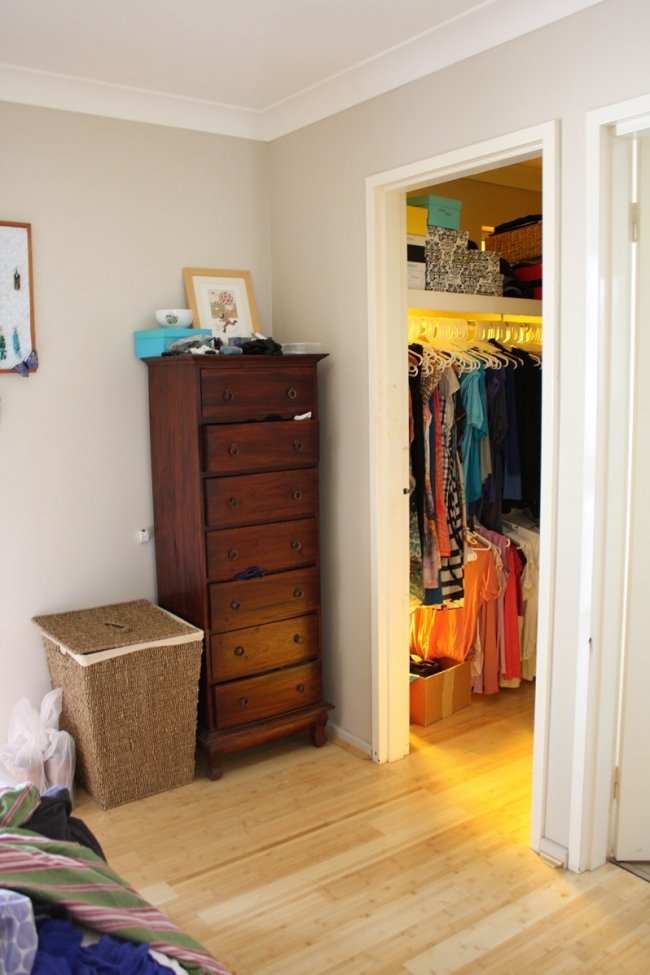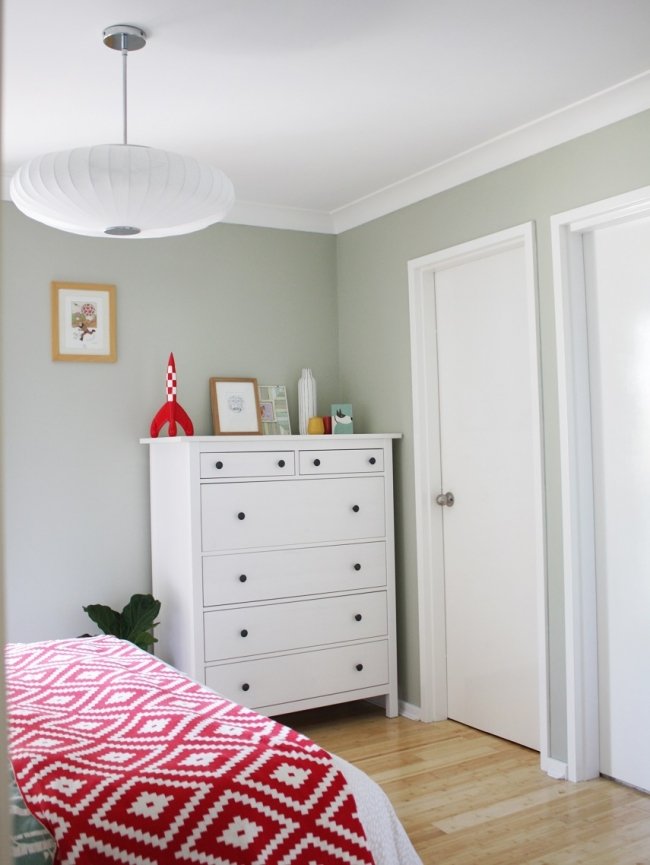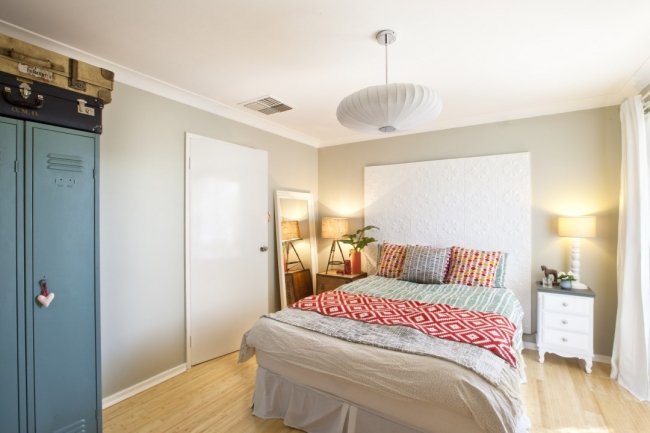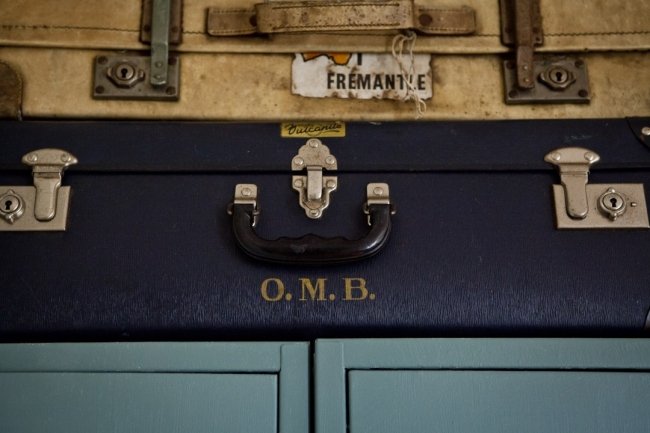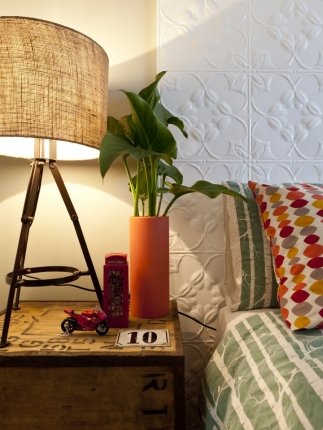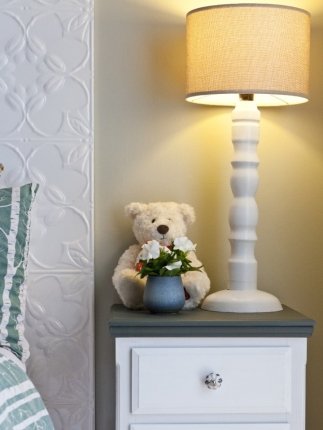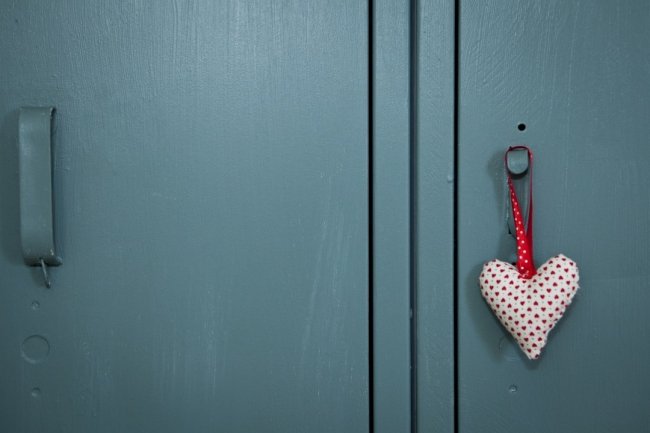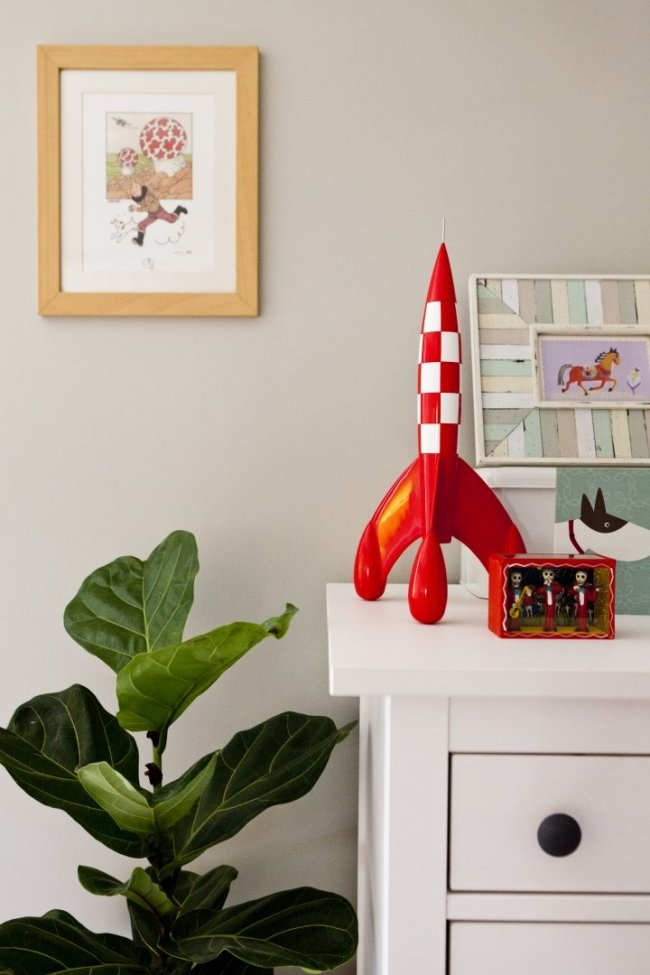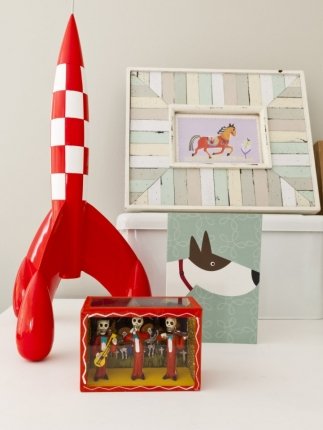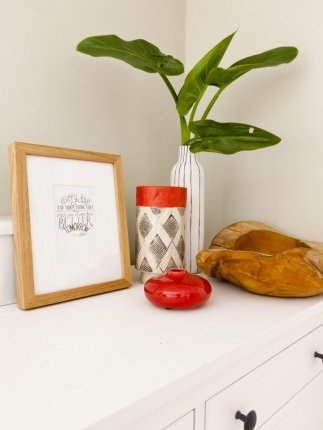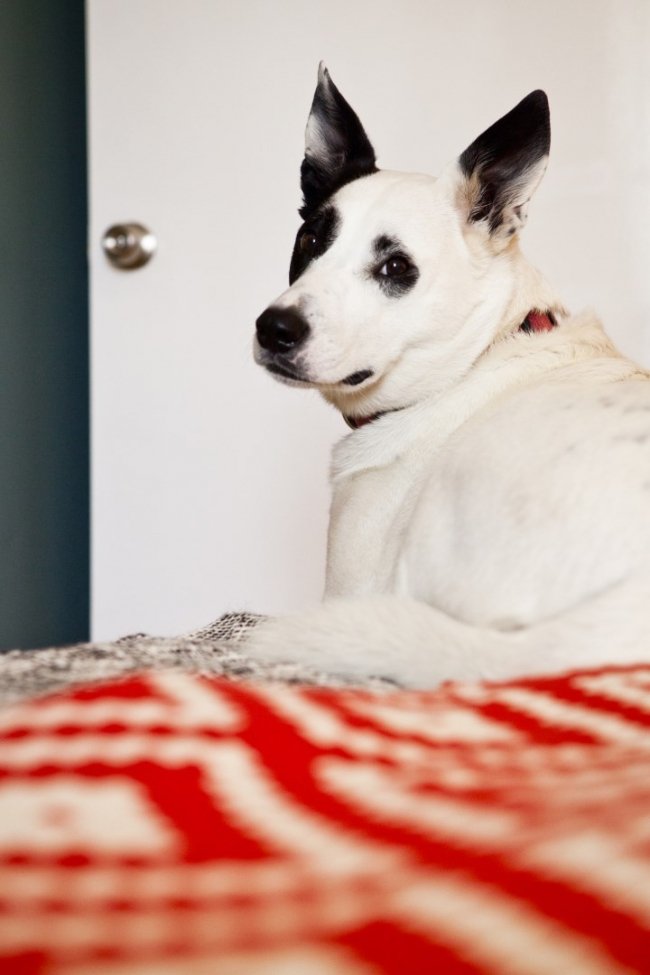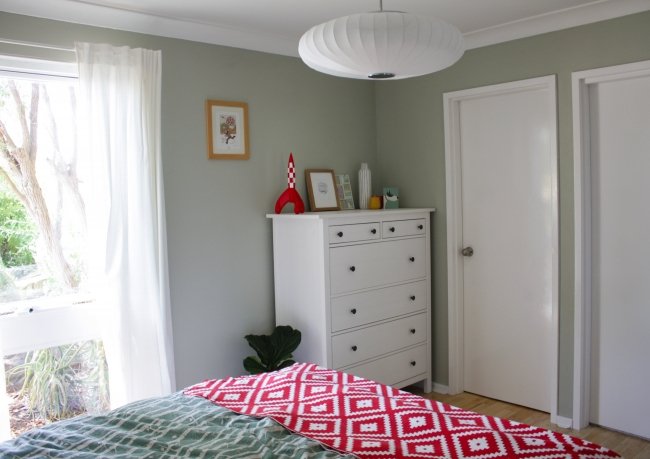 In the day, the bedroom is now bright and cheerful. At night it feels cosy. It's not a big bedroom at all – one of its downsides is that it is only 3m by 4m, which might not be sooo bad if it didn't have three doors – entry door, ensuite door and wardrobe door - which makes it a pain to furnish. Its diminutive size means every single piece of furniture has to be painstakingly measured and considered first. But now at night, the smallness is not such a bad thing – it makes the room seem more cosy!
THE PRESSED TIN BEDHEAD
The pressed tin is one of my favourite things in the room. It's just so beautiful and elegant and classic and I feel like it says, "grown-ups live here." An important thing in a house when you are 28 years old. When I first moved out of home years ago (but I still remember this!) my little sister was in my living room, noting the Schleich model horse by the Super Nintendo, and near it three pictures of old English villages in gilt frames, a souvenir I picked up from a holiday in the Cotswolds. "The way you decorate your home is so weird," Simone said rudely (I know, between my husband and my family and my best friends, there are so many rude people in my life). "Your interior design style is like half seven-year-old girl, half little old lady." Kind… but I must admit there was truth to what she said.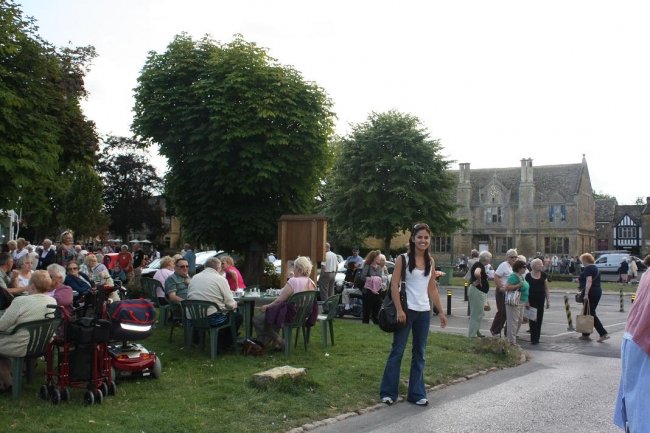 When we did our bedroom makeover, the room needed the room to have sophisticated touches to prevent it looking too childish, because clearly I like ponies, Mr Nerd likes TinTin and the ceiling light looks it could be a flying saucer. The pressed tin bedhead was the perfect ingredient. The pillow in the middle of the bed is another sophisticated touch. Nelly says as soon as she saw it at Freedom she knew it would be perfect in my room. I'm obsessed with it – the pattern and the material. It is kind of satiny, and reminds me of when I used to ride my aunt's warmblood horse and would rub my cheek on his cheek (face cheek).
I've never really had a bedhead that made reading in bed so comfortable before. With my old bedhead, which had shelves, you could never really read comfortably in bed without a shelf part digging into you. Now we just prop ourselves up with a thousand pillows around us. It's bliss. (At the moment I am reading the last Game of Thrones book, The Girl With All The Gifts and Bill Bryson's At Home). We got the panels from the lovely Jean Morrison at Heritage Ceilings (they are based in Bunbury, but can freight to you wherever you live, AND by the way, they are offering a discount for the month of April on all orders of five or more panels).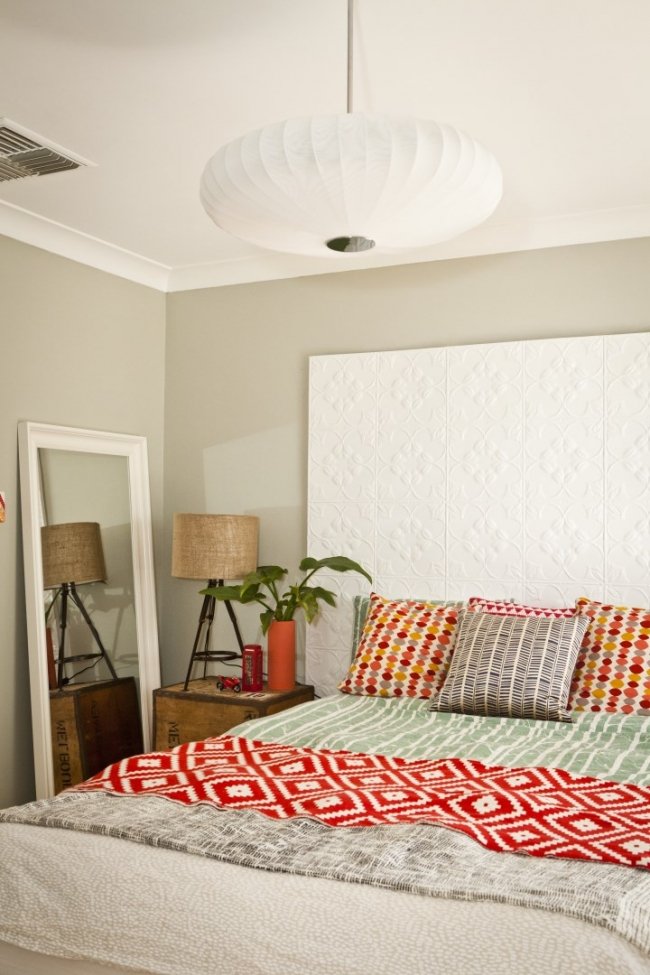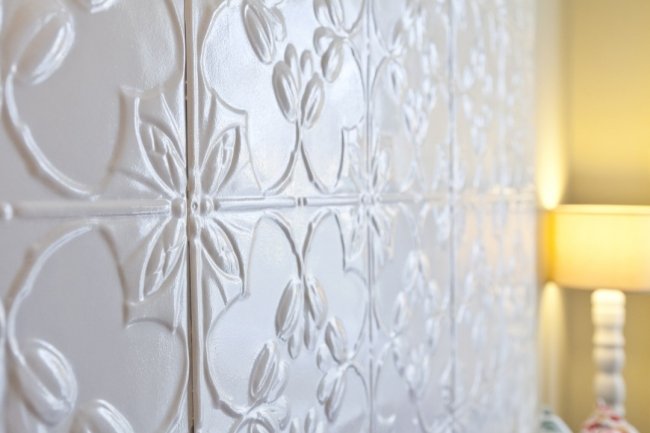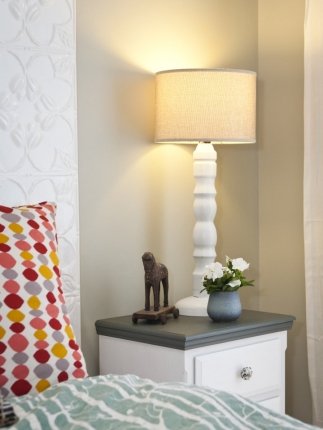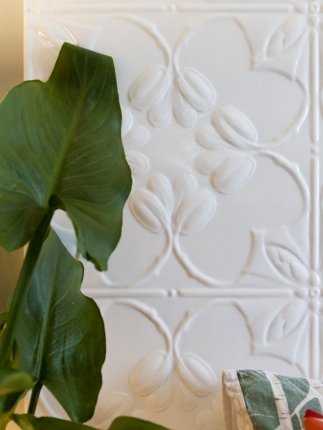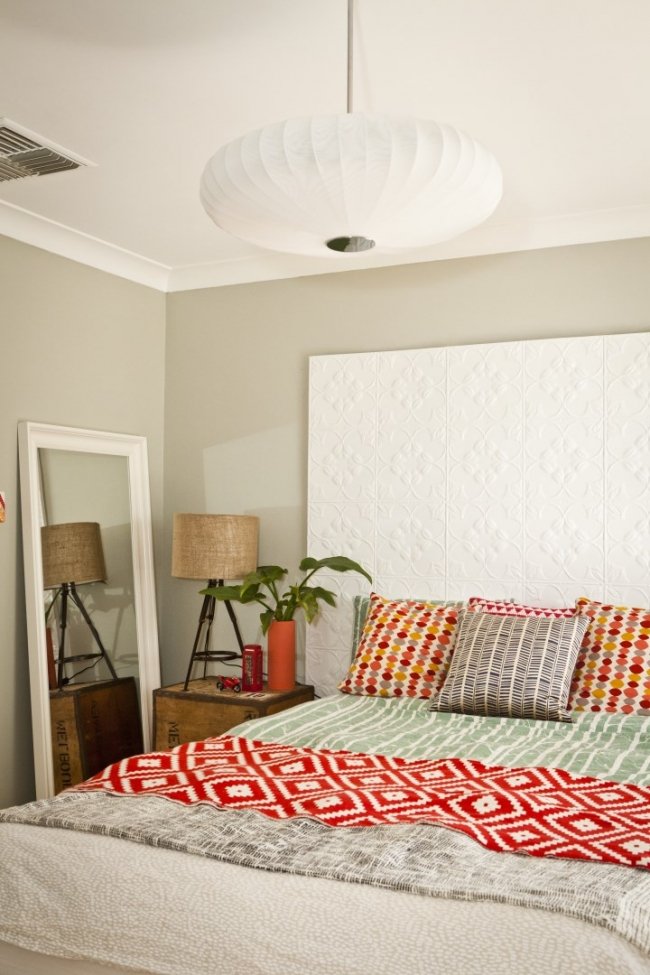 WE GOT A NEW BED!
About time, I must say. My mum brought over my baby album the other day, and I actually found a rather disturbing photograph of me as a one-year-old, sitting tucked up in our old bed with a baby blanket and an army of stuffed animals lined up on the shelves staring at me. It is weird to think that same bed actually became my marital bed. That's actually really alarming and creepy; I won't talk about it anymore.
Anyway Mr Nerd got us a new bed and it is SO comfy and soft we named it Cloud Bed, and we all love it (yes, Nala sleeps with us… usually with her head on the pillow, tucked in. She gets angry if you don't tuck her in, like the person she believes she is). We went up from a double sized bed to a queen (after measuring to make sure a queen would actually fit so that we could still open the door – we can!) and there's so much space we all sleep better.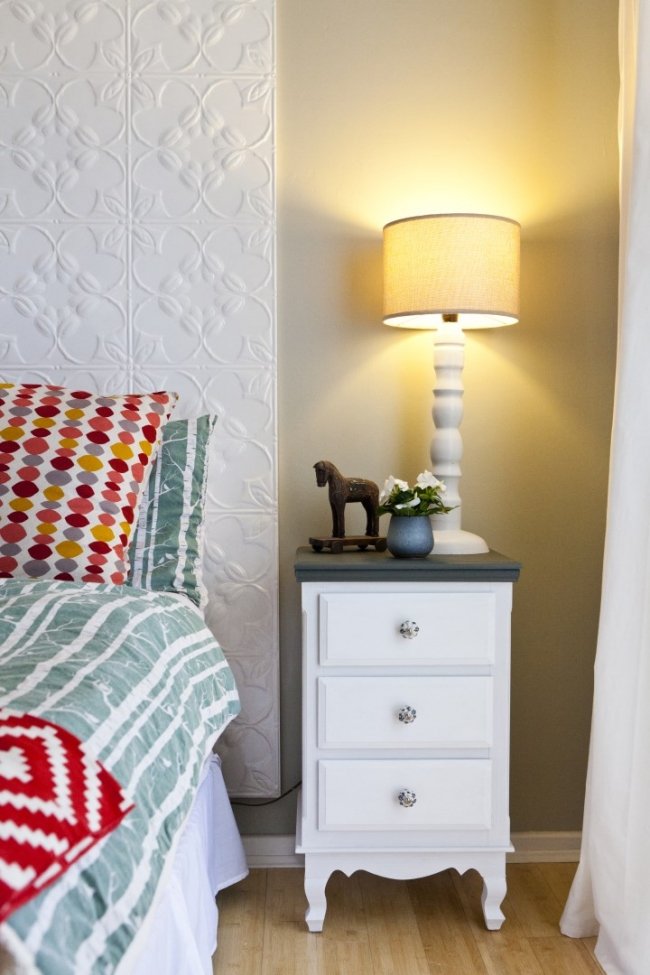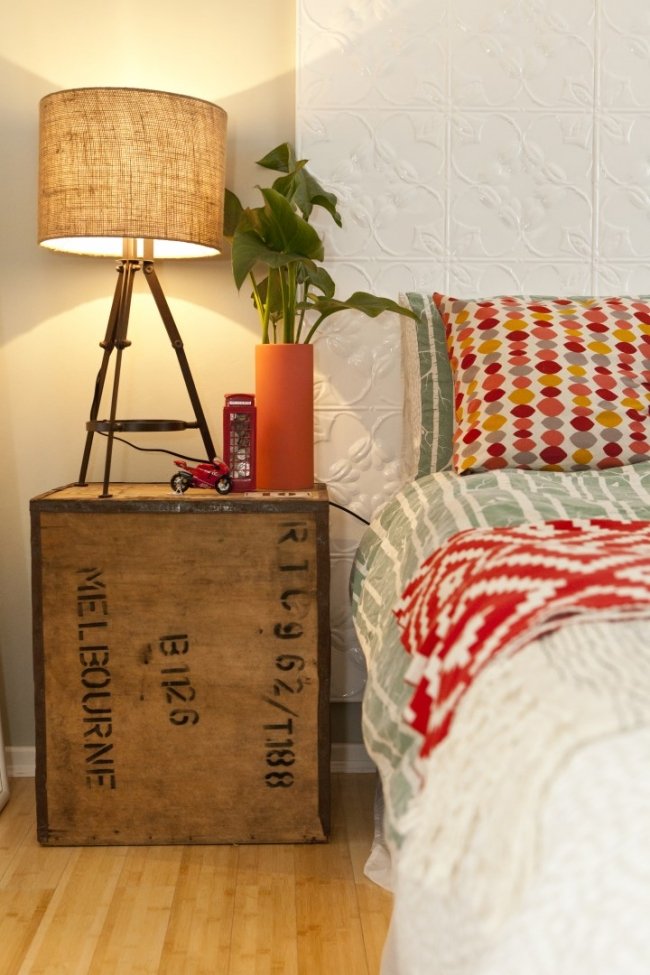 THE STUBBORN MAN METHOD
Do you like Mr Nerd's bedside lamp? It is from Freedom, the Horden Tripod Lamp. We didn't even argue for three years about it. He picked it in less than one minute from my selections. Through decorating our house I have learned that 95 percent of the time Mr Nerd sadly has next to no interest in just jumping in the car with me to go and browse Freedom or IKEA or any homewares store. Whenever he actually IS like, "Sure, yeah, let's go to IKEA," I feel so taken aback this sort of blind panic comes over me and I'm like, 'oh my God he actually wants to go shopping. I have to milk this for all it's worth'.
But during the 95 percent of the time when he DOESN'T want to go shopping, I have a method I have learned to perfect over the years so we actually get stuff for our house. I also used this method on Mr Nerd when I was choosing things for our wedding. I call it The Stubborn Man. You may use it if you wish.
Here's how. Say you are, like we were, trying to decide on a lamp for his bedside. You find photos of three bedside lamps that you really like (maximum five, you don't want to frighten him) and then you ask him to pick his favourite. And then while he is thinking, "Yay I've gotten out of going shopping" you ask if you can borrow his wallet and because he is still in a happy mood because he thinks he has won, he hands it over and then you go and buy that lamp. I am getting really good at being married.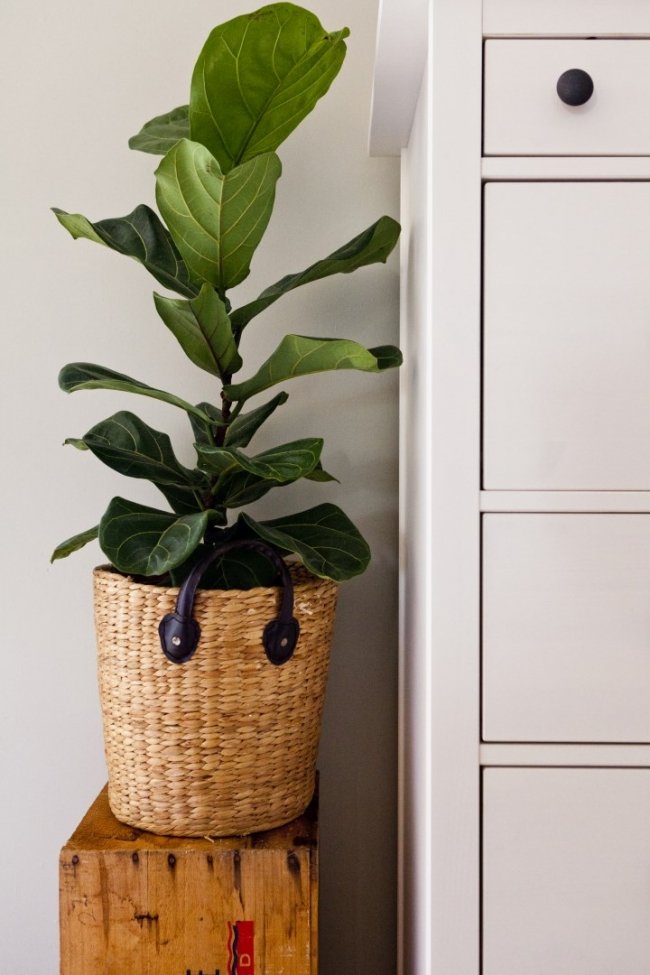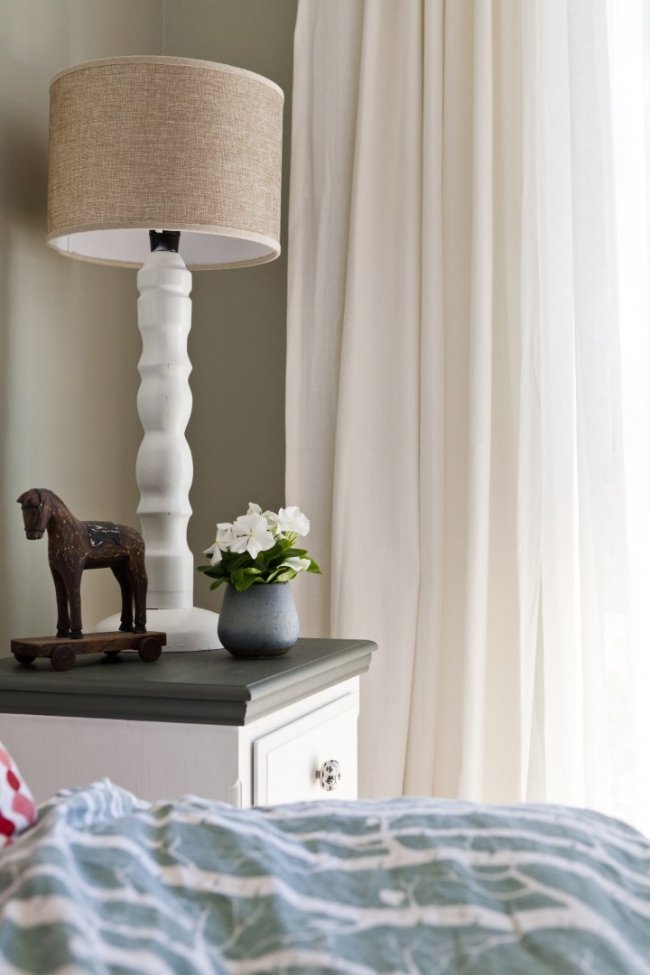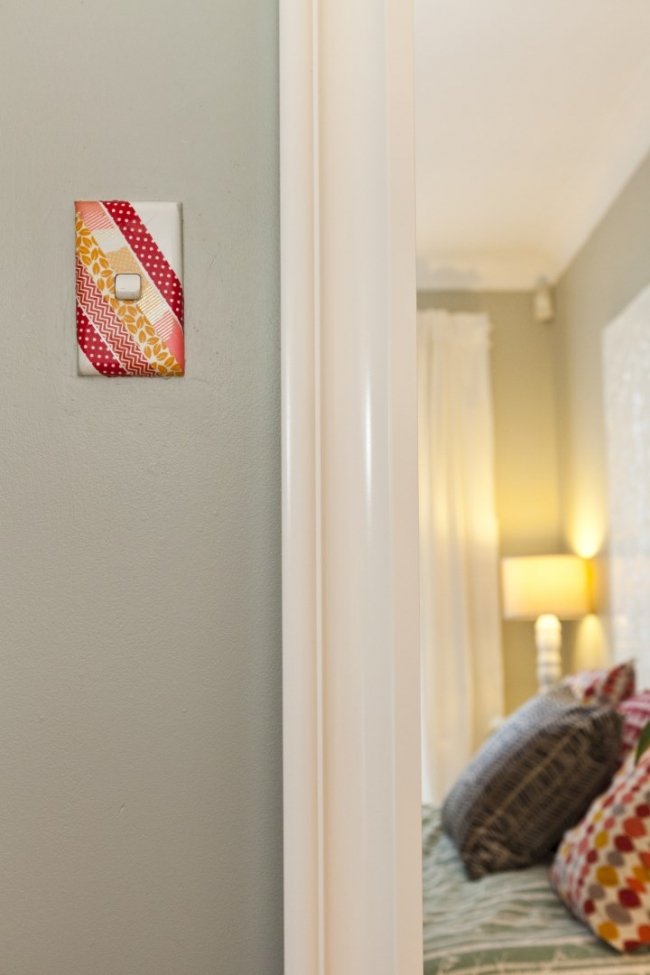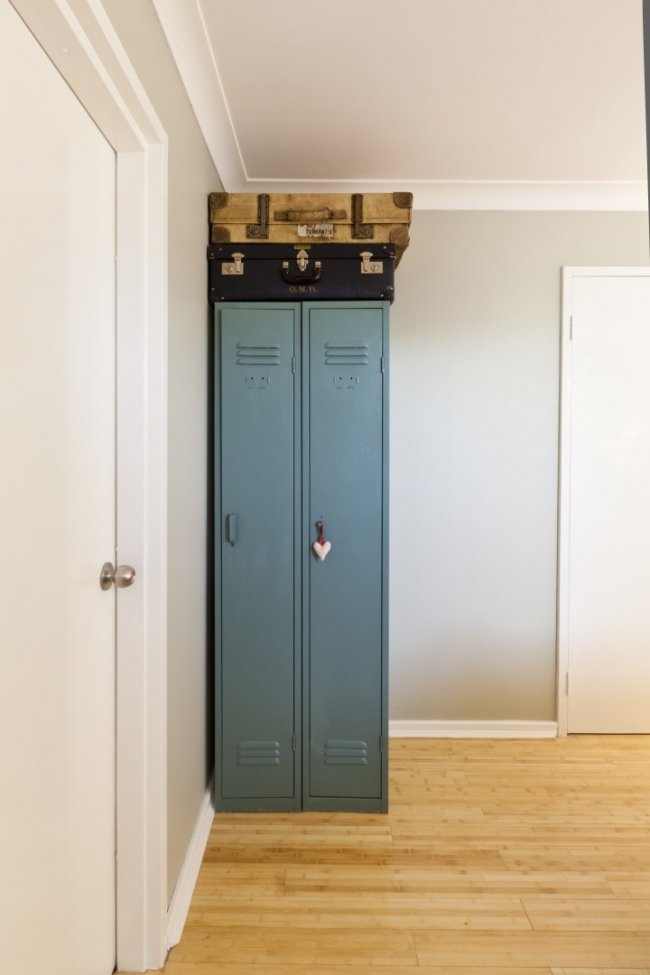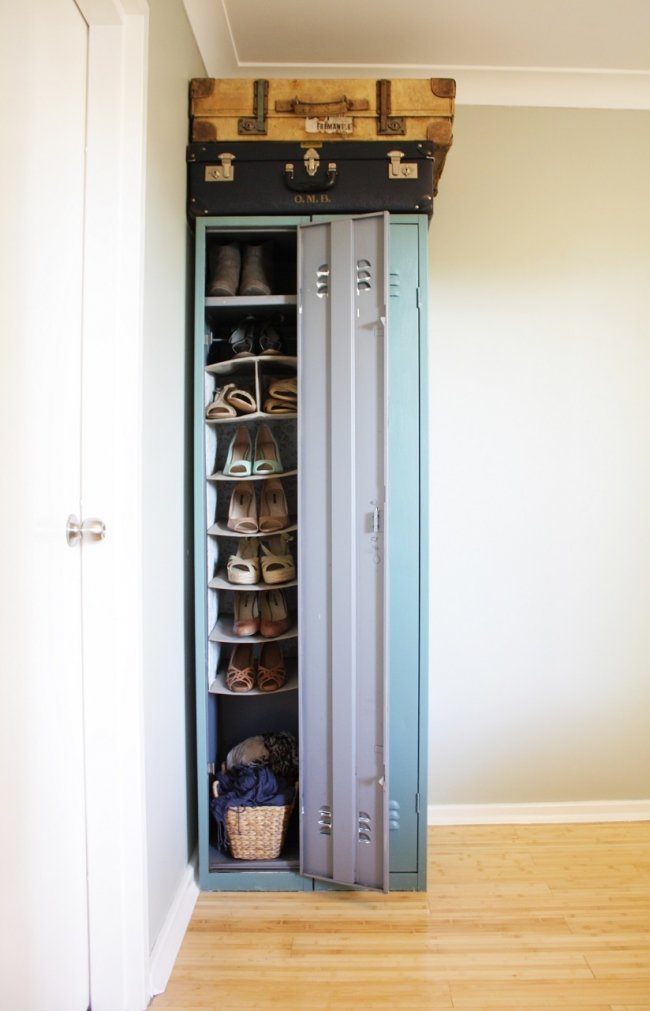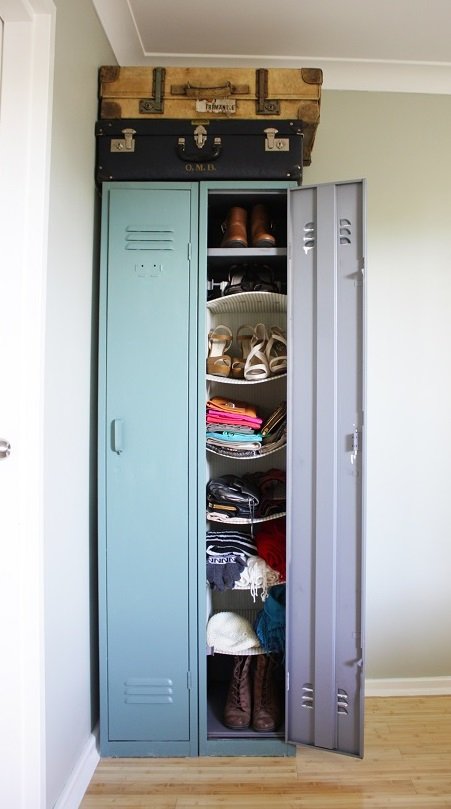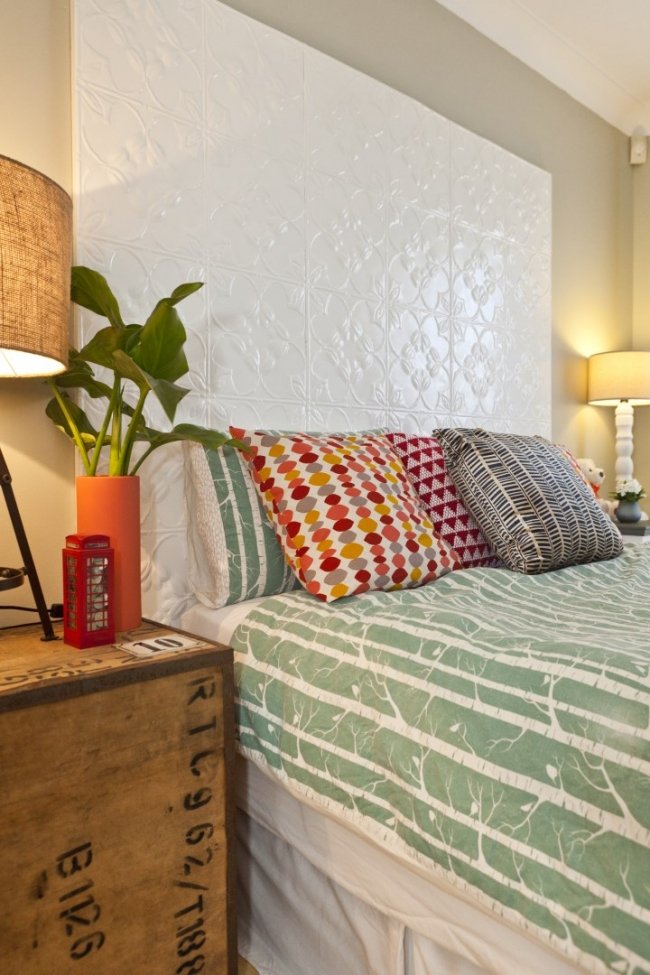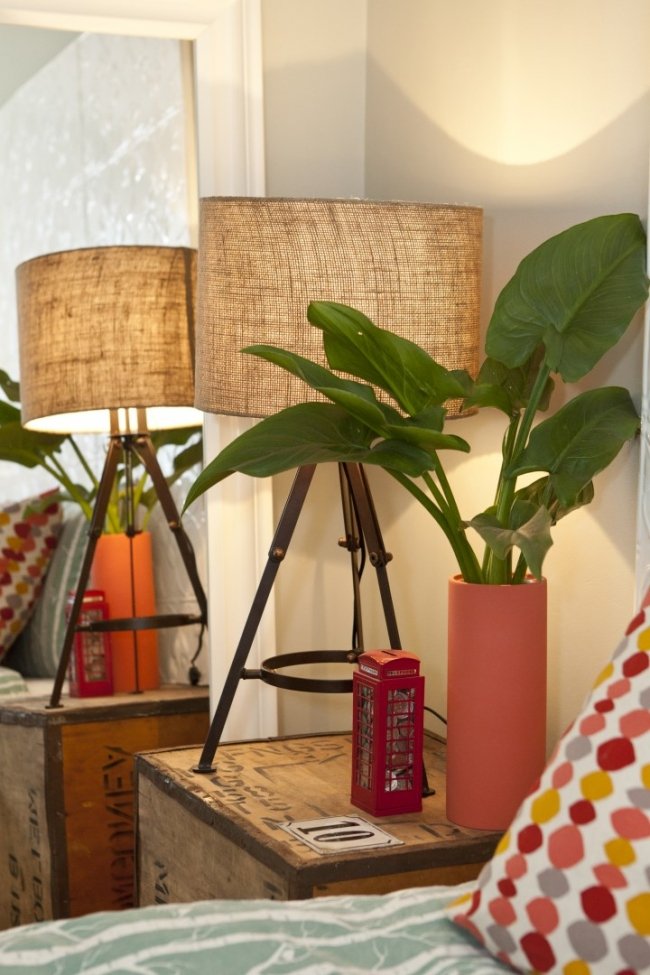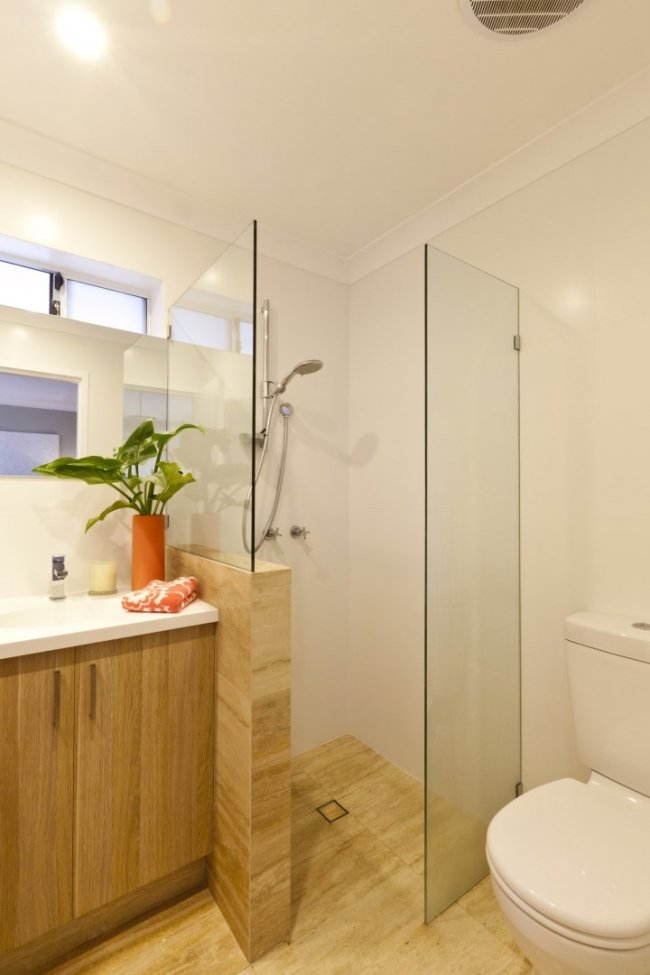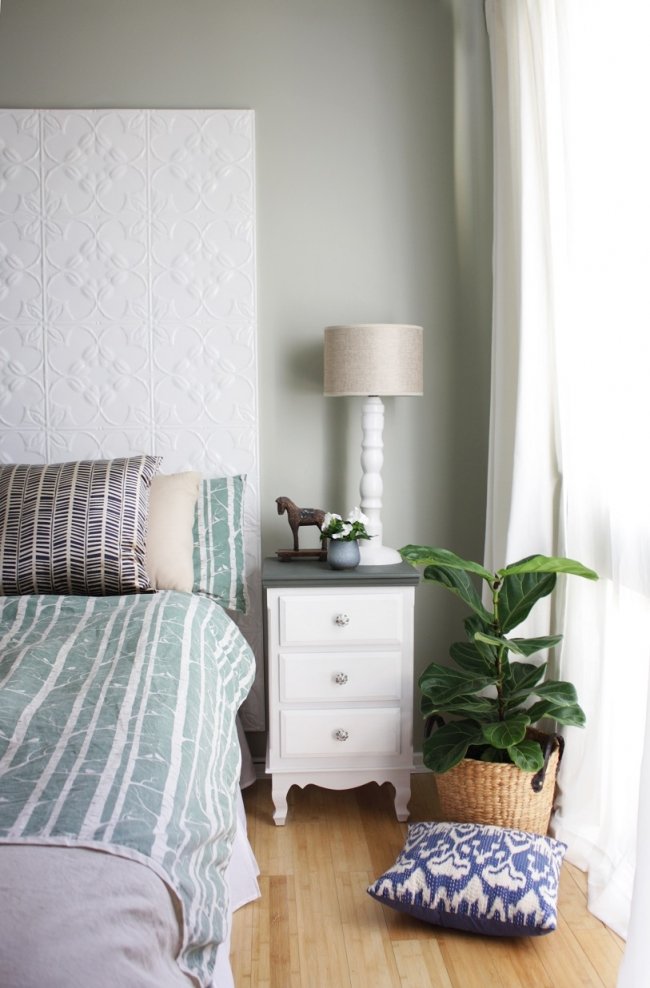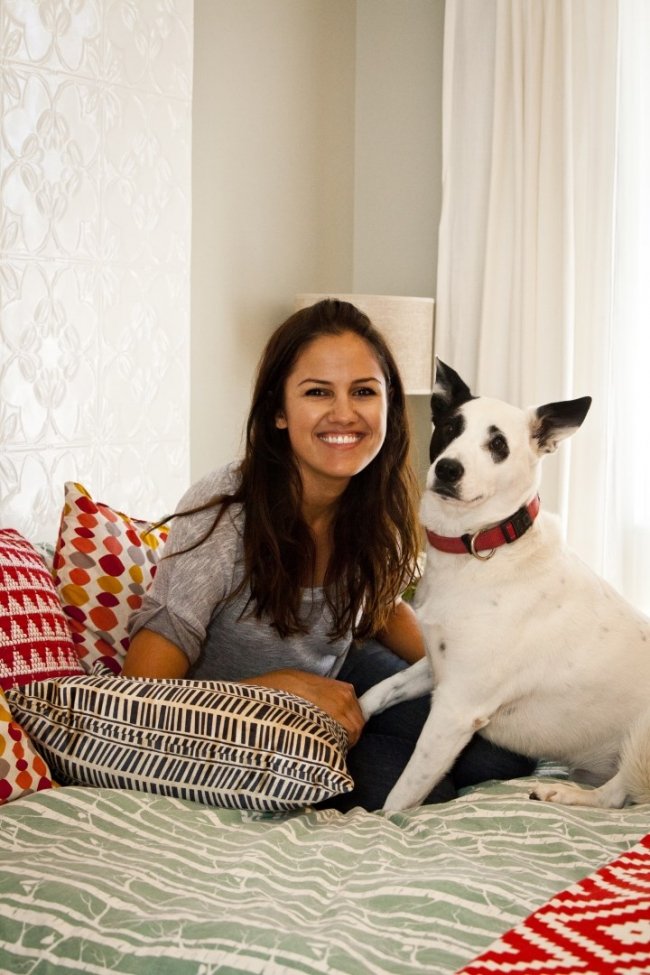 You can check out our DIY for the pressed tin bedhead here - and Australian readers can also WIN an amazing Forty Winks queen size ensemble bed valued at $3299. Awesome prize! I would enter myself but they say I am not allowed.
Have you 'done' your bedroom? Or is yours still in a 'state of flux' - like ours was for so long? How do you decorate with your partner to strike a happy balance? Maya x

Want to keep up-to-date on hot interior design tricks and gorgeous home tours? You can follow House Nerd on Instagram, Facebook, Pinterest, Twitter or Bloglovin.