Posted Saturday, December 14, 2013 in:
Nerd Life
Nerds, I have finally finished blogging about our wedding. I am going to break this up into a few posts and today I will share our set up and ceremony photos – but prepare yourself, I have posted a zillion pictures of myself and have also gone into my usual detail overload!
Firstly, if you have been reading my blog for a while, you might already know that I was not a girl that loved planning her wedding (although I liked the Pinterest bit). Ok, I may have even downright complained a bit and become a nerdzilla (sorry, friends). When people asked me amiably, "How are the wedding plans going?" I invariably cringed because most of the time they weren't going.
Well, it was all worth it. Every bit of the day, the little hiccups and all - it was perfect. Mr Nerd and I loved our wedding day. Afterward we both agreed that while we thought the day would be pretty good, we never thought it would be THAT good.
The most special thing about it to us was having all the people we loved best around us. Family and friends had flown in from interstate and even overseas. It meant so much that people tried their best to come and it was indescribably special having all our friends and family together in one place! And the place itself was beautiful.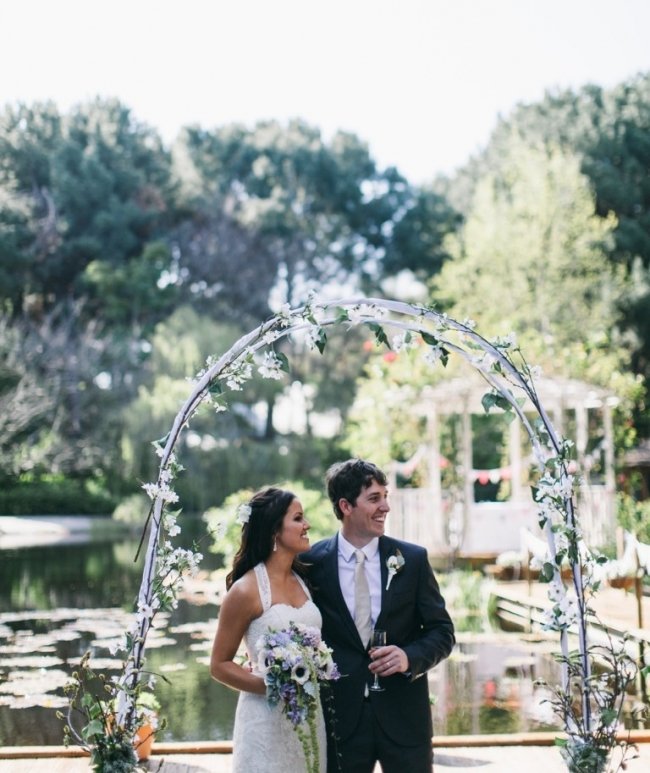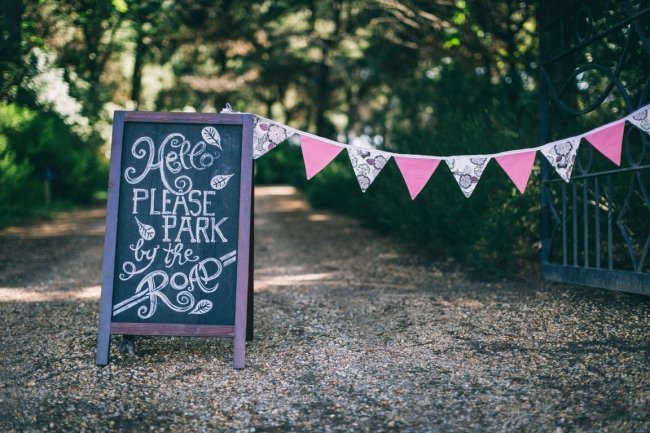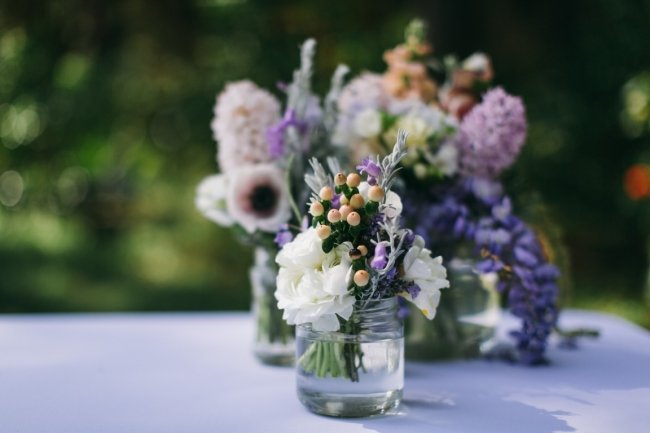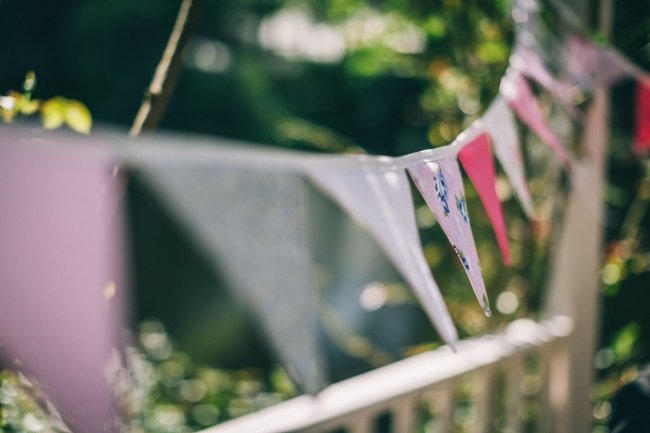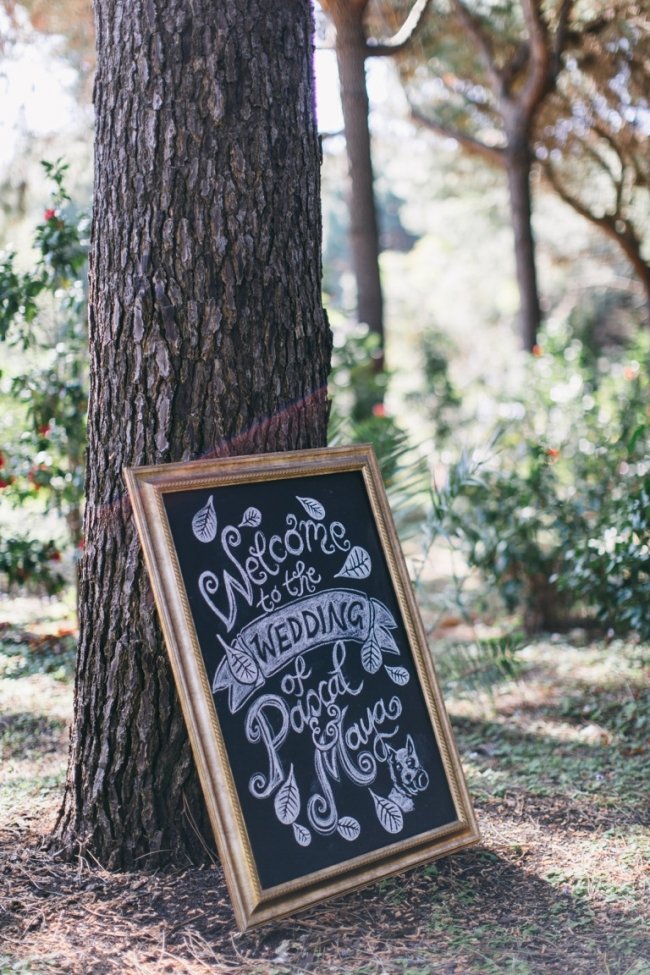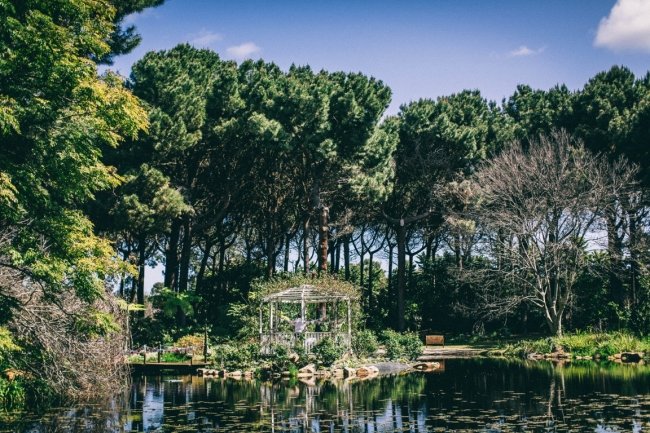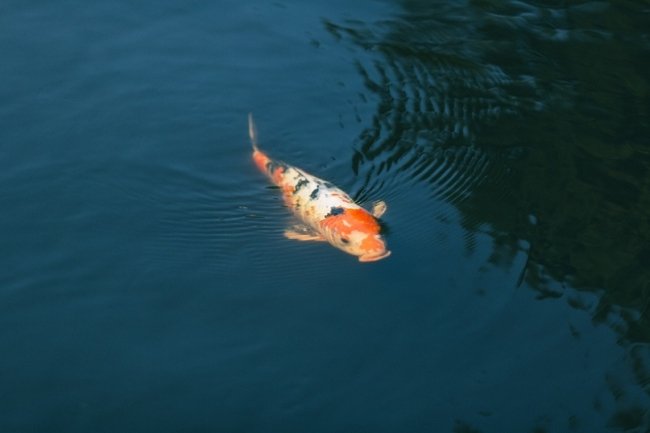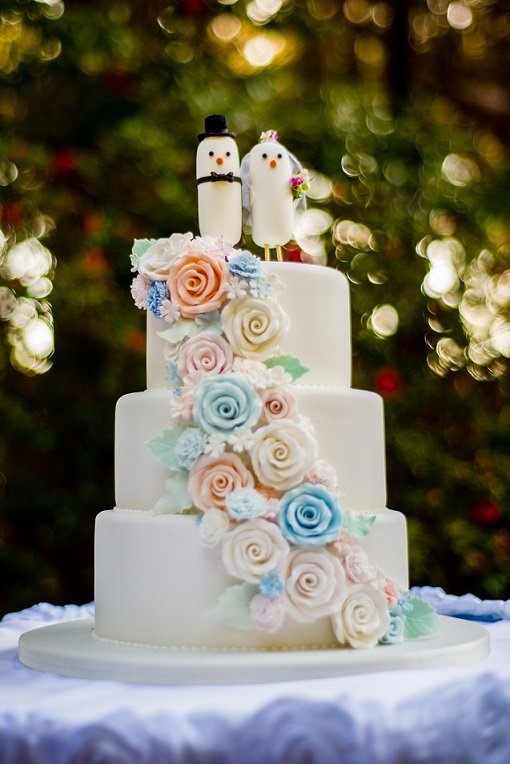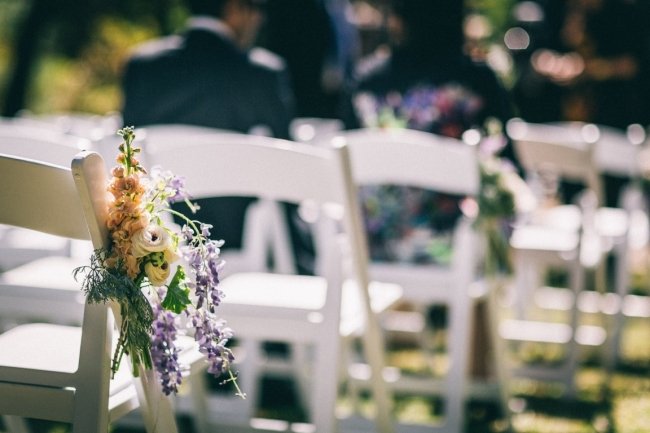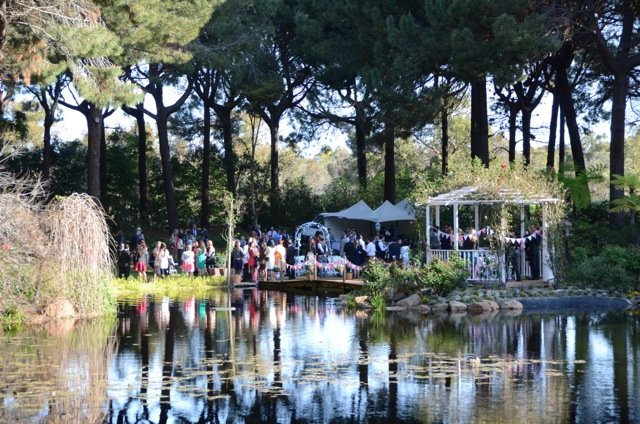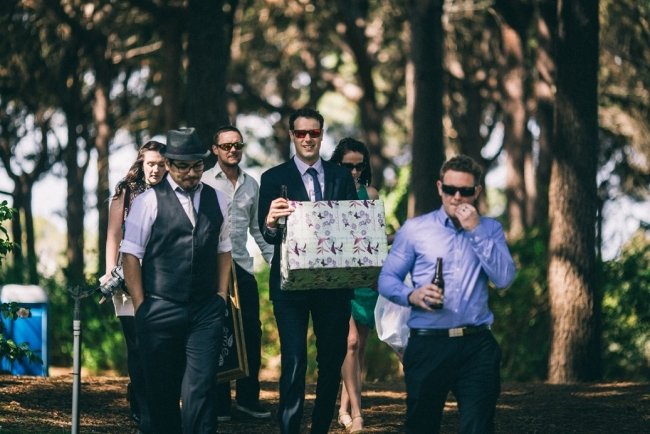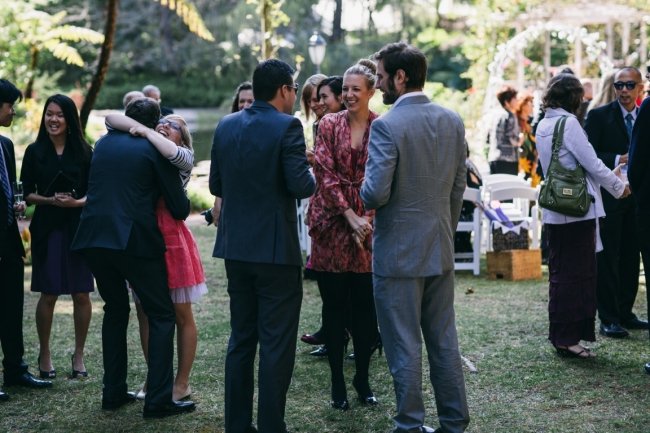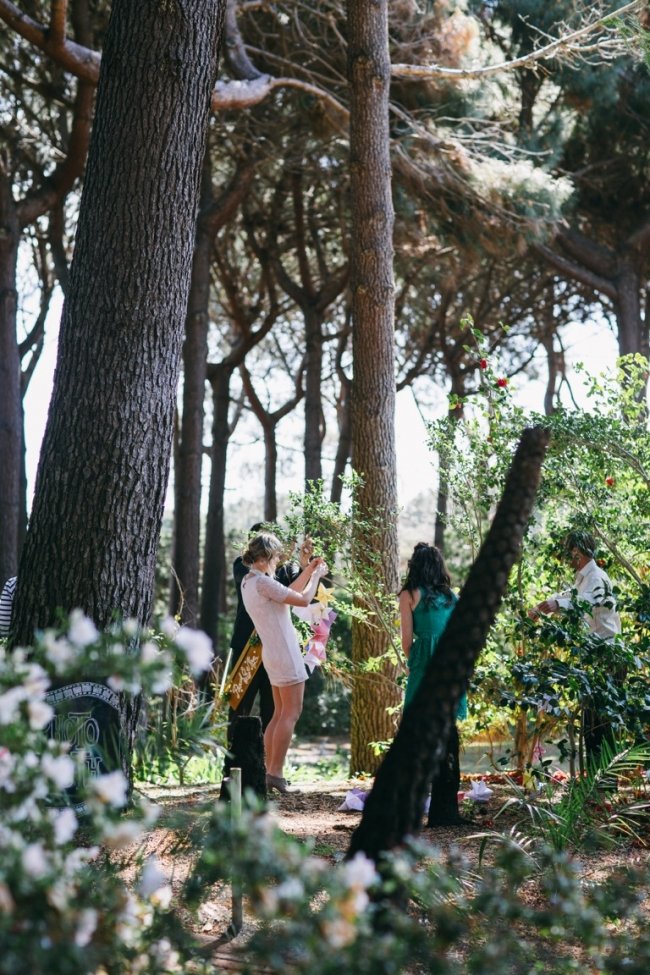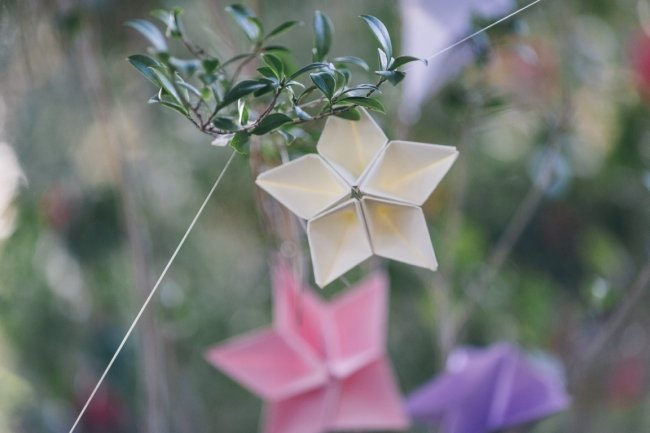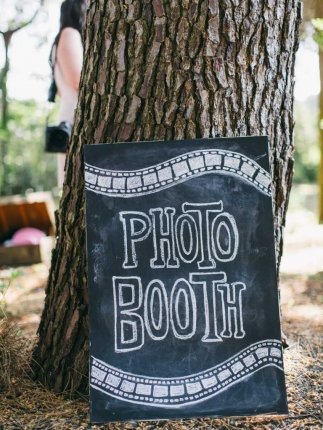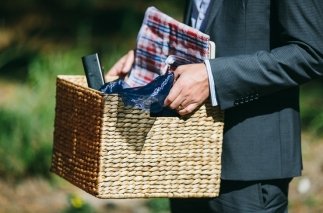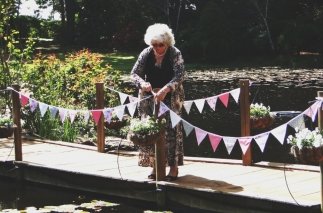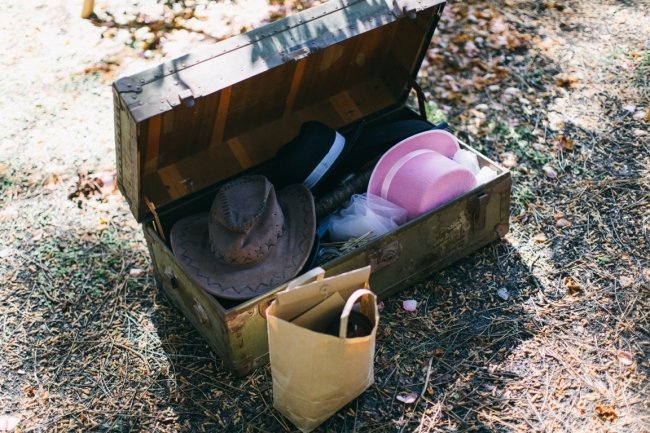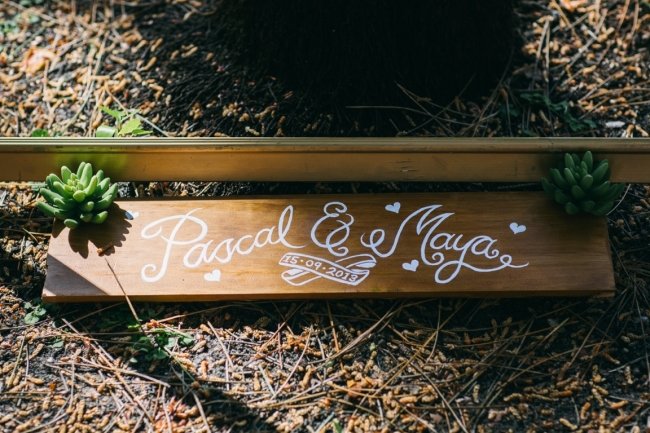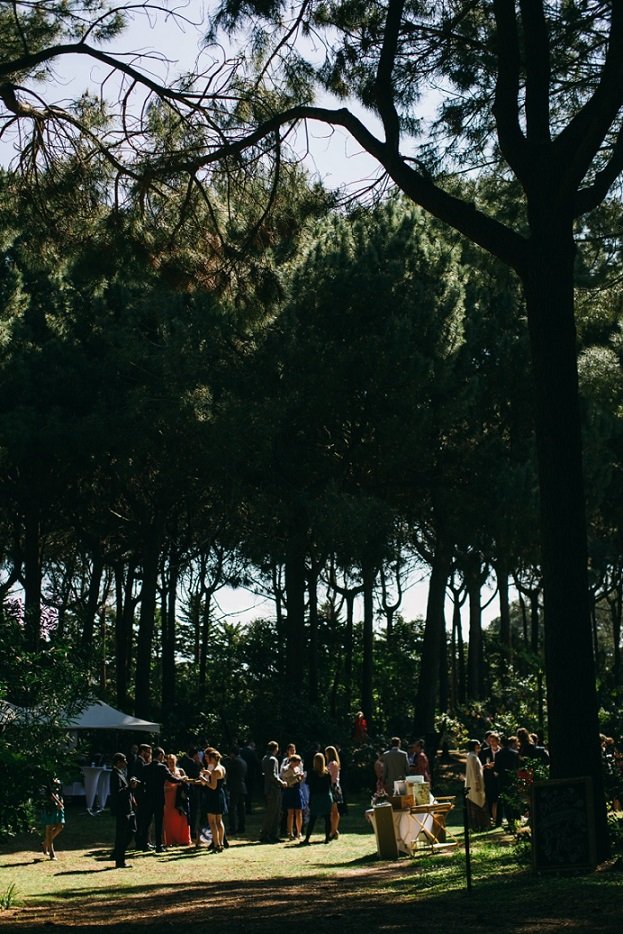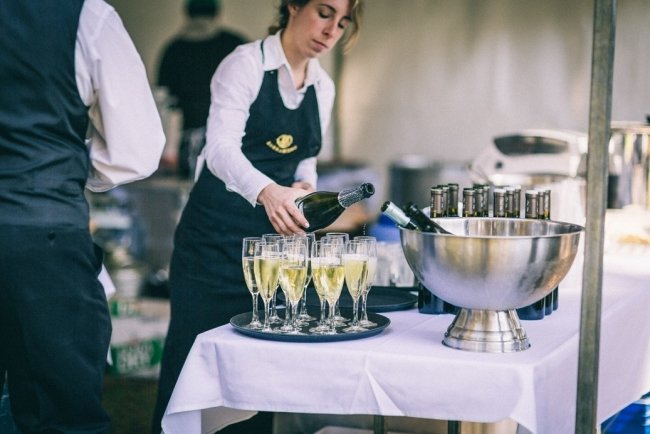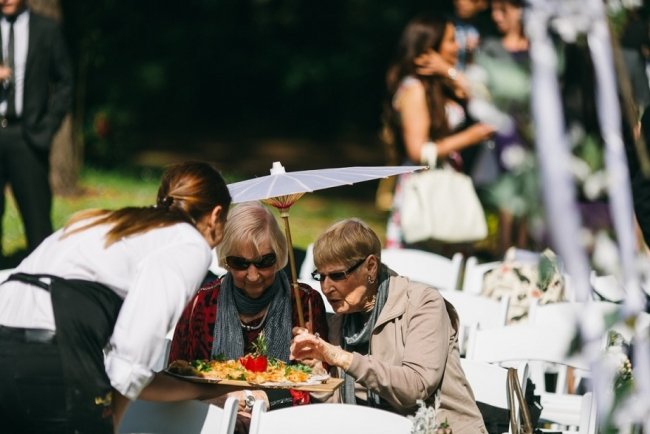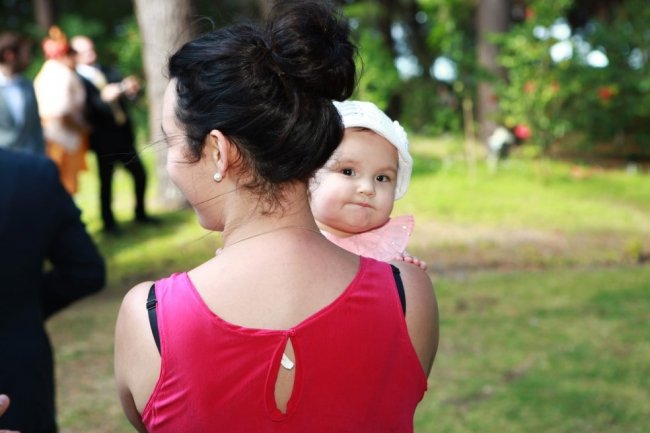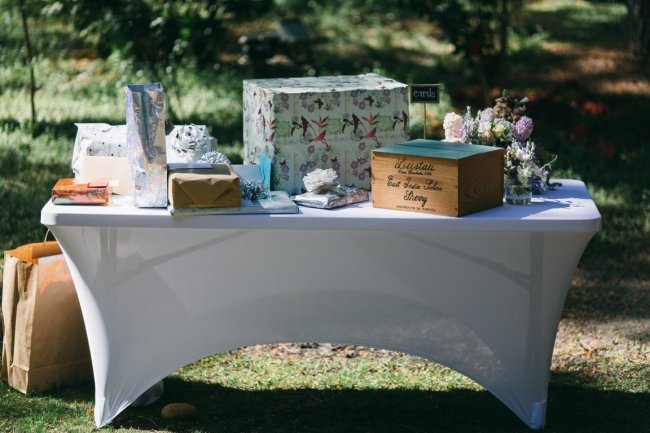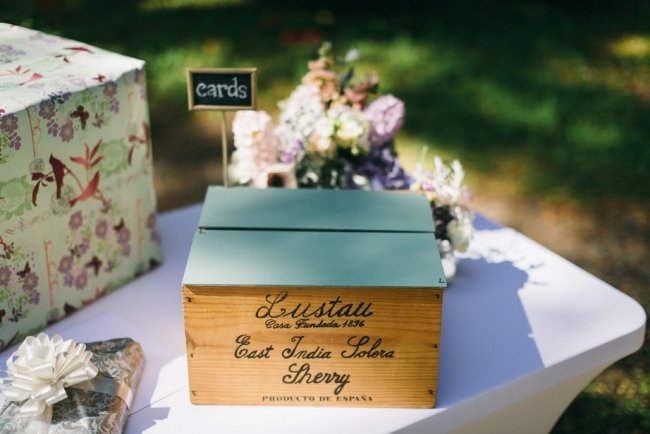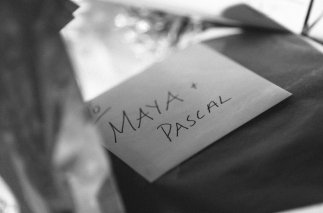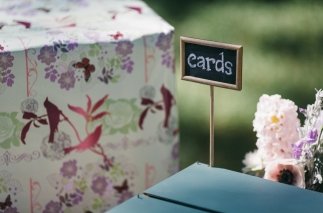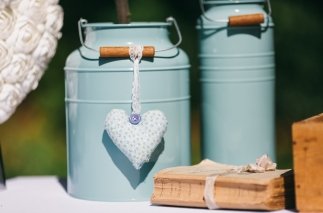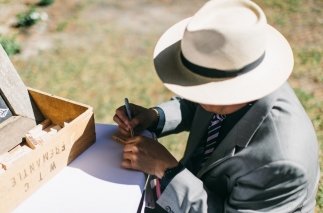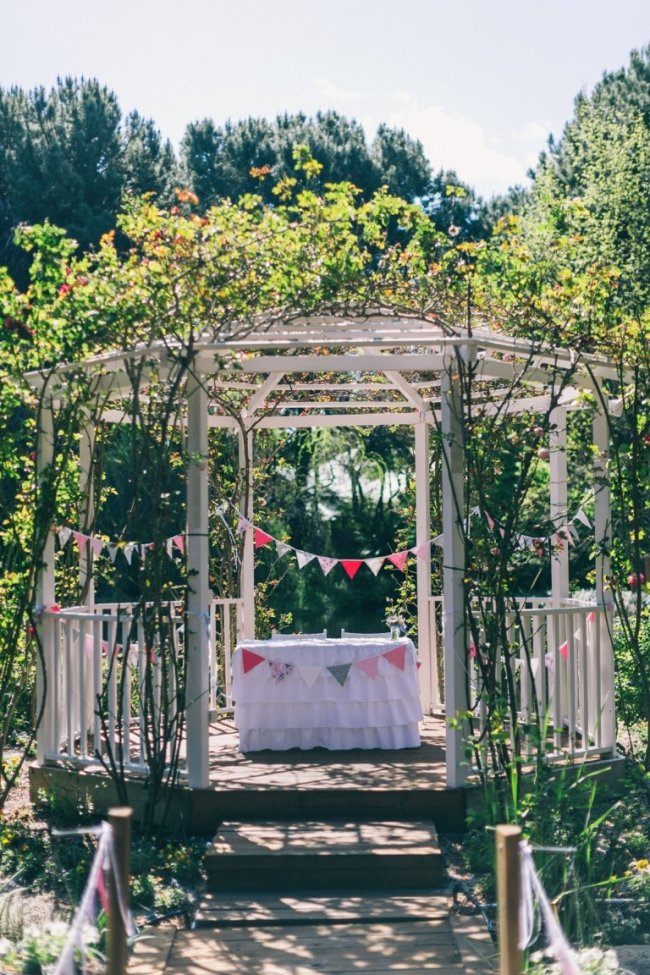 THE VENUE
We had our garden wedding on a spring day in September in a place that I think is one of the most beautiful secret gardens in Perth. It is a day spa – Onyesha Spa Pinelake. Yes, we got a few bemused reactions when we announced we were getting married at a day spa! But this place is just BEAUTIFUL and once you see it (check out their Facebook) you will agree with me that it is a perfect place for a wedding - or a massage!) We were extremely lucky to have our wedding there because they don't really do weddings.
Onyesha Spa Pinelake is in Mariginiup, just out of Joondalup, and set amidst an old pine plantation. 40-odd years ago, a landscape designer relandscaped the ten-acre grounds, intending the place to be his home. Now the gardens are incredible. You would never think that a place like this exists just 15 minutes from the city – it feels like you could be in the hills. One minute you are driving through Joondalup suburbia; the next you are approaching this whisper-quiet driveway shaded by towering pine trees; the only sounds the crunch of gravel on the drive and birds. Then you glimpse the lily-covered lake, and then you can see the little island, on which there is a gazebo covered in climbing roses.
Seriously I cannot do this place justice with words. You have to visit and feel it for yourself. It is seriously one of my favourite places in Perth and if you want to unwind or treat someone, it is an excellent day spa and the therapists are wonderful, and really warm people too. We knew our guests would love the place and they did… we have so many photos of people taking photos.
HOW WE CELEBRATED
We got a few confused responses when we told people our wedding idea. I do love a traditional round table and sit-down dinner wedding, but when it comes to entertaining Mr Nerd and I are really laidback, casual kind of people. So instead of a ceremony followed by photos and then a formal reception, we decided on a sort of combined ceremony-reception cocktail-style party starting at quarter to two, with caterers serving hors d'oeuvres with champagne, beer and wine from the moment guests arrived right through the four hours until sunset. In that time, we would have the ceremony, take photos, mingle, eat, drink, play a game, toss the bouquet, muck around in the photo booth, cut the cake, have coffee and have a send-off at sundown. "Okay…" some people said slowly, when we told them this plan. "And then where will you have the reception?"
At the last minute, we did decide to throw an 'after-party' at my parents' garden which can be basically summed up as fairy lights, pizza and beer. (I told you we liked casual entertaining!) More on this later.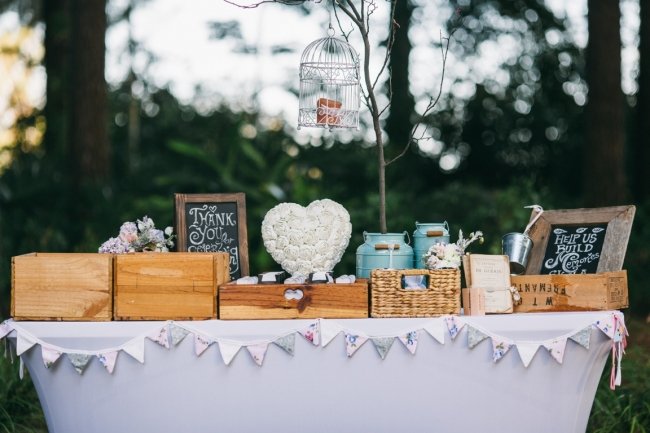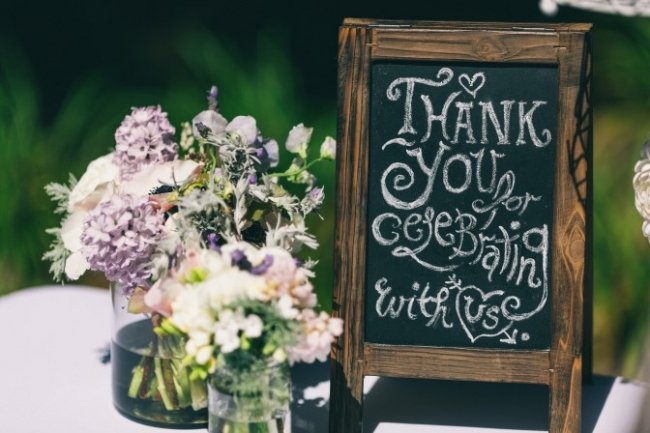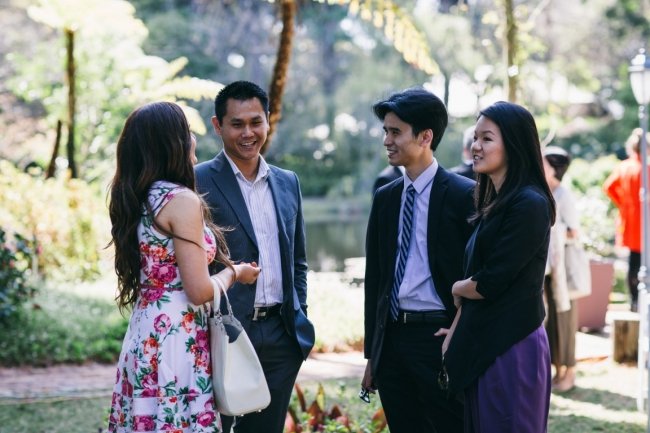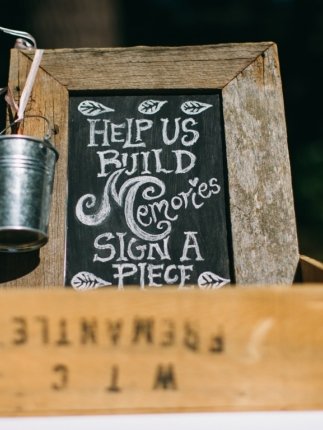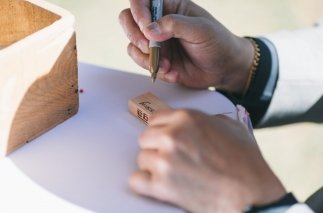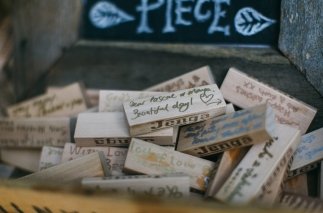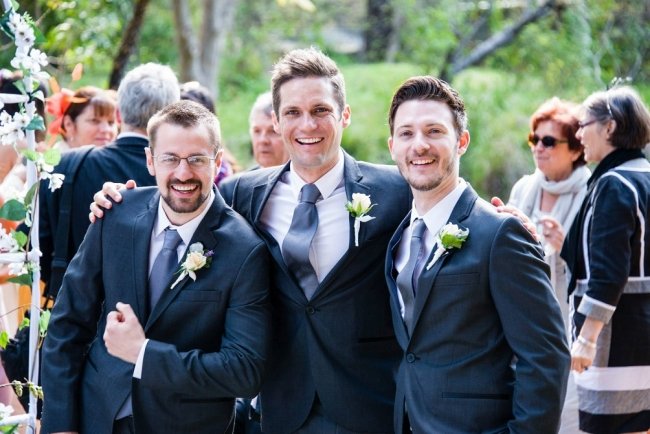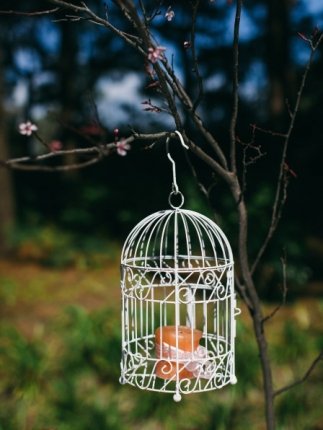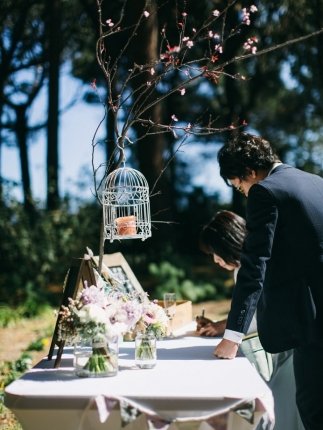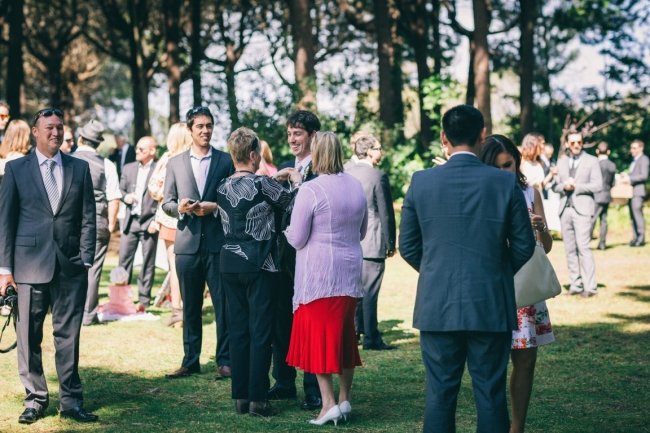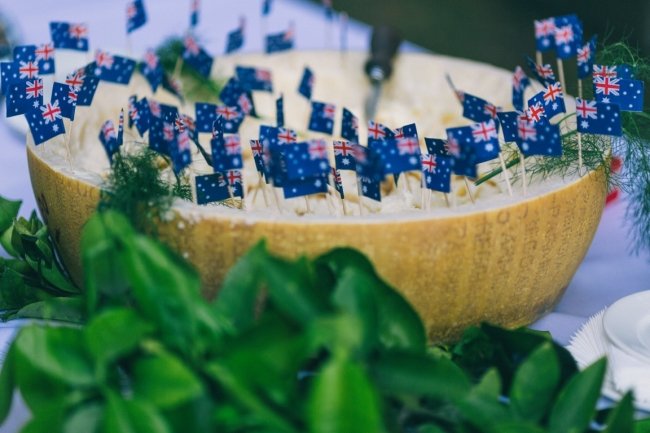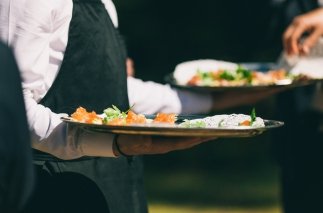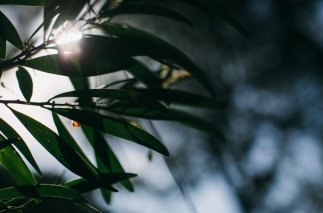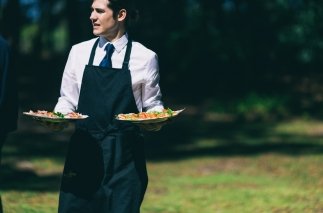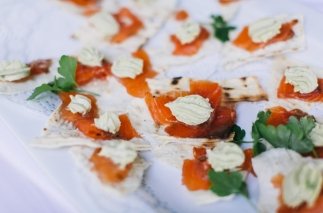 FOOD NERD
If I didn't write a blog called House Nerd I would write a blog called Food Nerd. But then I would also be about 220 kilos so House Nerd is probably for the best. Mr Nerd and I are eaters and we wanted fantastic food for our wedding. Do you remember when I went to the launch of The Regency, drank too much Veuve Clicquot and pretty much proclaimed my love to the caterers? I even texted Mr Nerd that night to tell him that I'd found our wedding caterers.
Maurizio's Restaurant and Catering, based in North Perth, did the most INCREDIBLE job of our wedding. Marco Di Ciano created a custom menu with arancini balls, prosciutto on Sardinian bread, pastries stuffed with ham and mozzarella, salmon and avocado canapés, grilled scotch fillet and rocket salad on fresh ciabatta bread, handmade pasta tossed through pesto and served on bamboo plates, calamari… and there was also a giant wheel of freshly sliced Italian parmigiano cheese.
We honestly could not have asked for more wonderful caterers or waitstaff. They were efficient, warm, charming and the food and drink was beautiful. I know people say you don't get a chance to eat at your own wedding, but trust me, I was going to make up for drinking all those nasty green smoothies and be a bride that ate!We love going to Maurizio's restaurant too – they are really nice people and you are so warmly greeted the moment you arrive. Cannot fault them.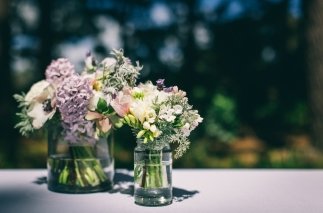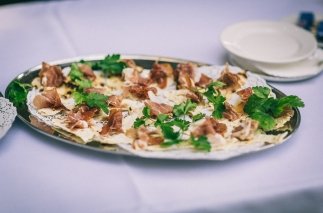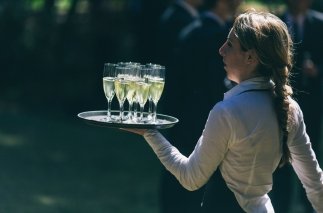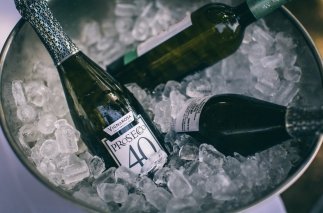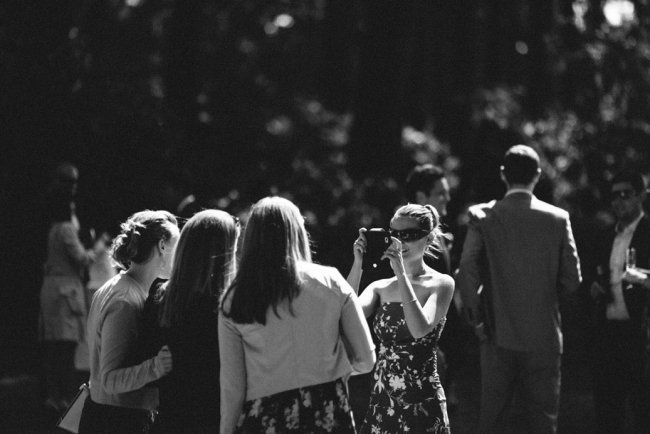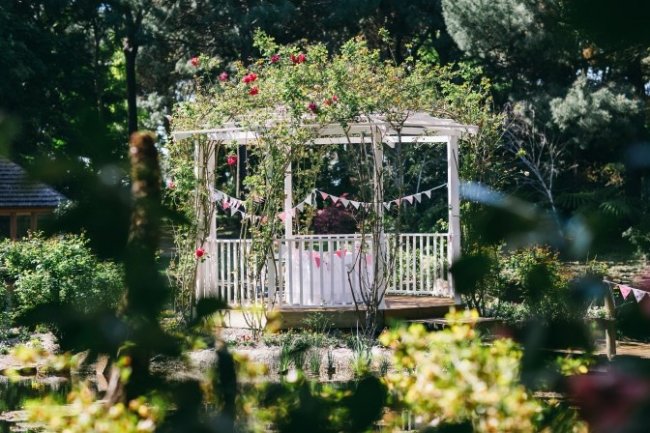 BACK-UP PLAN?
I have always loved garden weddings. But of course there's always the risk of rain - especially in September's unpredictable spring.
"What's your contingency plan?" someone asked and I had to Google 'contingency' and no we did not have one of those. We just optimistically thought it would be sunny. My reasoning was I always have my birthday party mid-September and it never rains on my birthday… so if we had our garden wedding mid-September it probably wouldn't rain on our wedding. (Feel lucky my media pursuits never led me to become a weather reporter).
But then – we saw the weather forecast. It predicted rain for Sunday. And then it rained EVERY day THE WHOLE WEEK before the wedding. There was actually a storm on Saturday night. I drove out in the rain to get Japanese takeaway and it was so windy a branch dropped off a tree and landed in front of my car.
But when we woke up on wedding morning and pulled aside the curtains, it was a lovely spring day. There was a nip in the air, but it was sunny and bright with a smattering of clouds. We were over the moon! I couldn't tell you how wonderful I felt. And the day after the wedding? Pouring again! We were so lucky.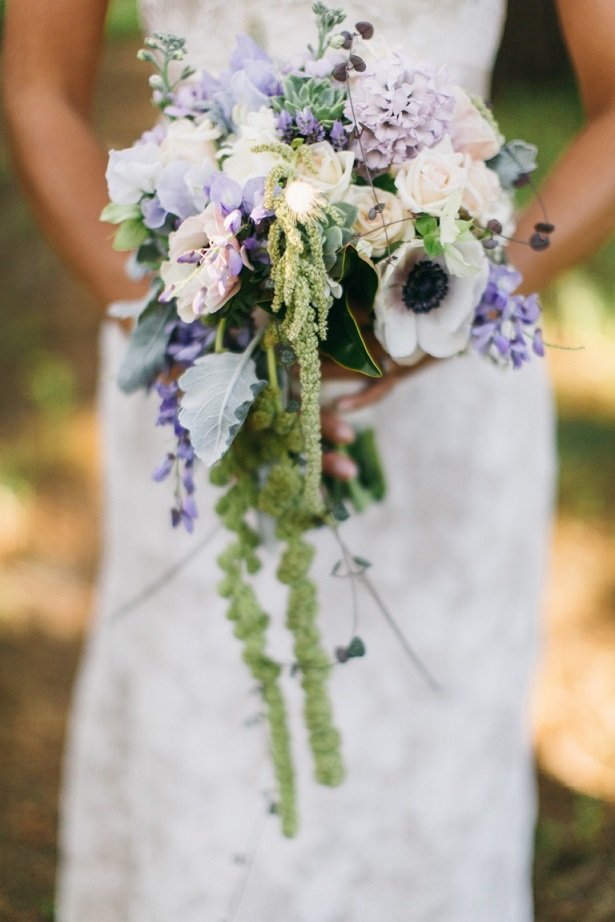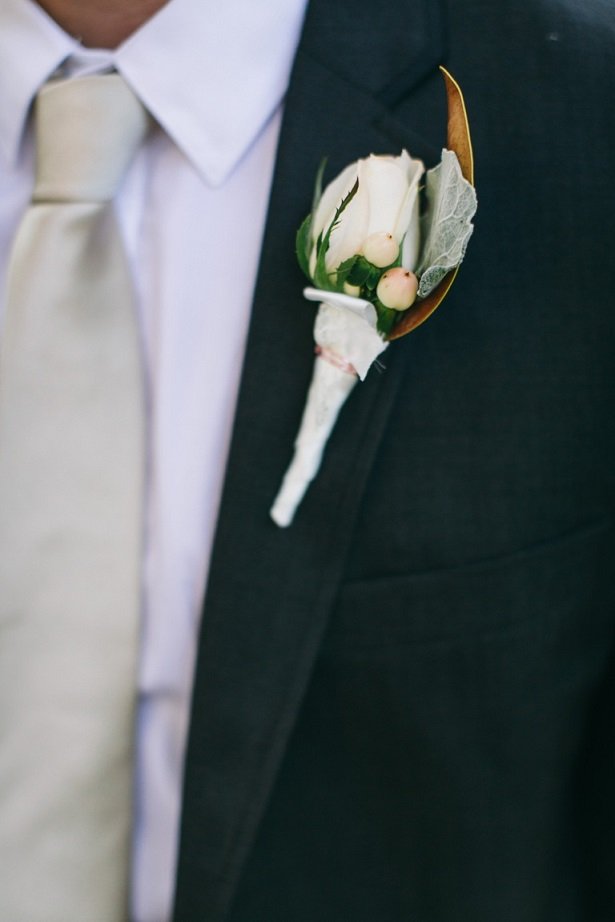 GETTING PRETTY

I found my wedding dress at Brides Selection in Leederville. The house nerd in me has to confess, I think it was the dress store itself that was part of the reason I immediately felt so comfortable there; it's an old, creaky 1920s mansion with a jarrah staircase and chandeliers!
My dress was a Wendy Makin 'Ellie', a champagne silk dress with a French lace overlay and it was so comfortable. It also held me in a lot I could move around, dance and eat (which I did a lot!) I had lace straps added and a headband stitched around the waistline. I had eyelashes extensions by the lovely girls at Zubias Threading. I wanted sort of vintage-ey looking earrings and found them on Etsy. They were handmade by a really sweet lady in the States who runs a little shop called Cherry Hills Bridal.

You are going to laugh at this, but I even got a spray tan. Yes. The 'brown girl' got a spray tan. But seriously, I actually had (real) tan lines on my shoulders from all the time I spend outside running and gardening! It looked really funny with my dress so I saw the sweet Carla Savannah for my first-ever spray tan and she did a really good job of evening everything out.
My mum and dad's best friends, Gabbi and Chris, have known me since I was a kid and are some of my closest family friends. They are hairdressers who run Hair Culture in Melville and they did my hair.

Our friend Alicia is a florist and she did all our gorgeous flowers and put together the little flower arrangements for my hair, my bridesmaids and the flowers girls' flower crowns.

One of my best friends Zorica who is a part-time makeup artist did my makeup. It was so nice to just be able to chat and chill out with one of my best friends the morning of my wedding! Getting ready was pretty straightforward. I pinned my dad's buttonhole to the wrong spot of his jacket and everyone was too kind to tell me otherwise.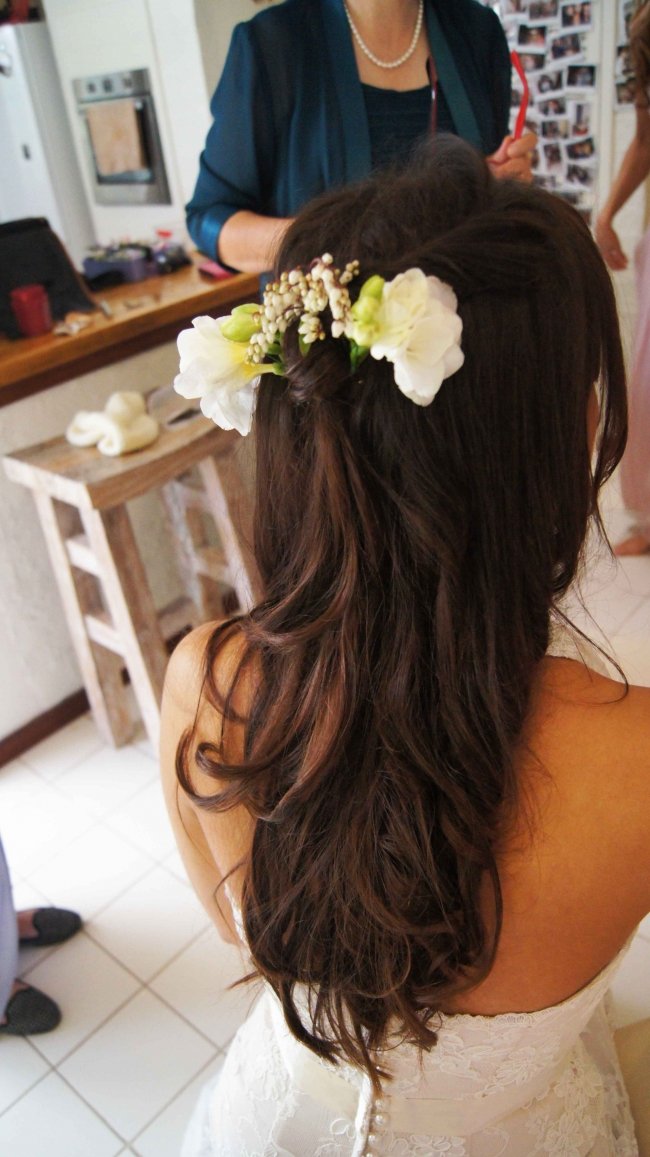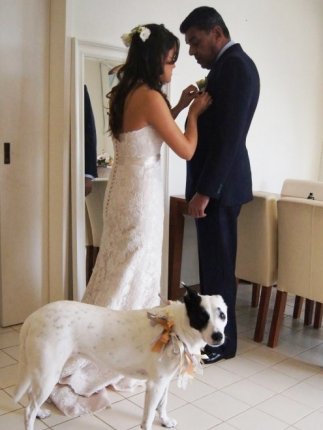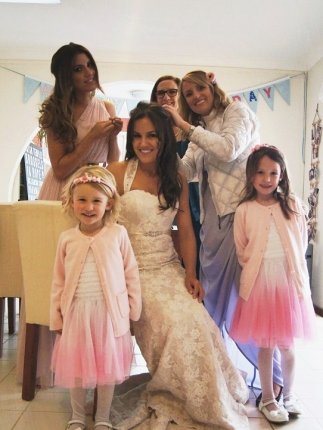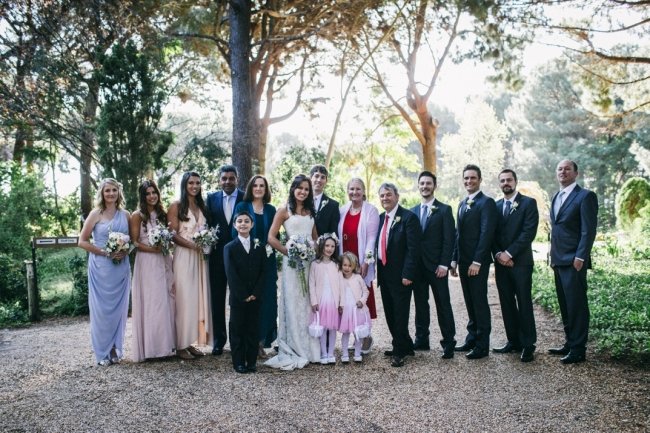 BRIDAL PARTY
My younger sisters, Natasha and Simone and Mr Nerd's sister Olivia (my new sister!) were my wonderful bridesmaids. Our gorgeous flower girls were Olivia's daughters and Mr Nerd's nieces, which was really special - they are the sweetest little girls. Our handsome ring bearer was my cousin's son, Jordan, and he was brilliant, no nerves at all!
Mr Nerd asked three of his best friends from high school, Mate, Carl and Jon to be his groomsmen and they did a really awesome job of making sure Pascal was relaxed and happy… so relaxed and happy he was his usual rude self. Because I arrived 45 minutes late (more on that later!) all our guests got a chance to hang out and chat a bit with Mr Nerd before and uh, enjoy his sense of humour. One of my aunties went to chat to Mr Nerd, meeting him for the first time.
"Aren't you worried that Maya is so late?" she was overheard asking him.
"Nah," said my husband-to-be nonchalantly. "But she only gets 15 more minutes to show up and then I'm out of here." My aunt was horrified.

WHAT ABOUT NALA?
Many people asked me if my sidekick Nala was going to be a bridesmaid. Sadly, although she suffers from FOMO, she was not. I could just imagine her yipping madly and jumping all over the people she knows, then flinging herself down the aisle at Mr Nerd, before tearing past him to launch herself into the lake, emerging to shake herself off over everyone's nice clothes. But we hung out together as I got ready and she wore a special bridal party necklace I made for her. And after the wedding, Mr Nerd and I went home to pick her up so she could come to our after-party at my parents' house. We later found out that Nala had been fed eight slices of Applecross pizza by eight drunk wedding guests, and she came home with us turgid, happy and smelling like garlic prawns.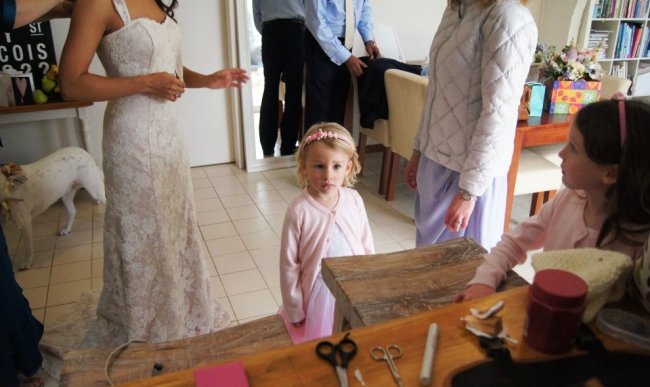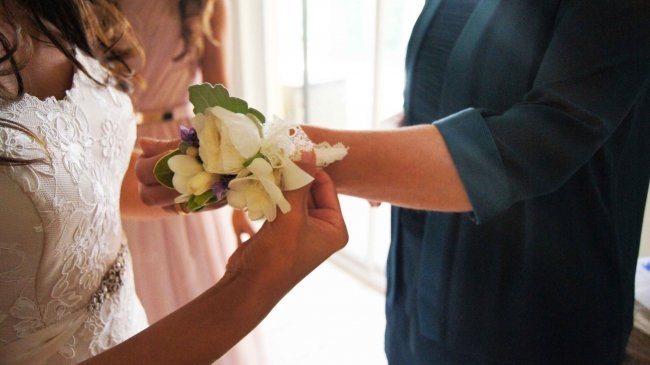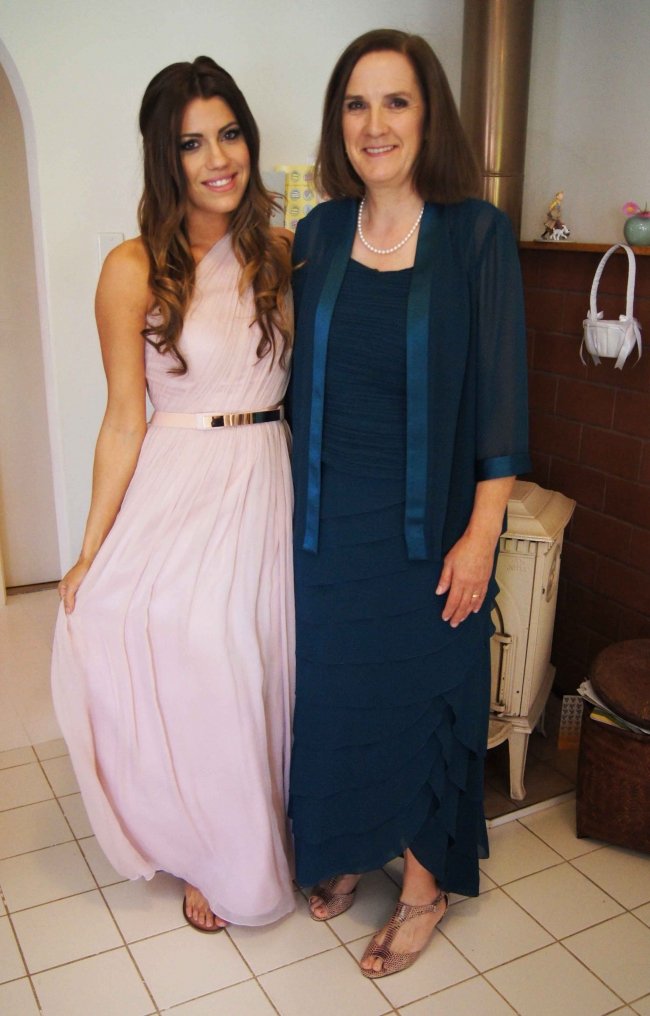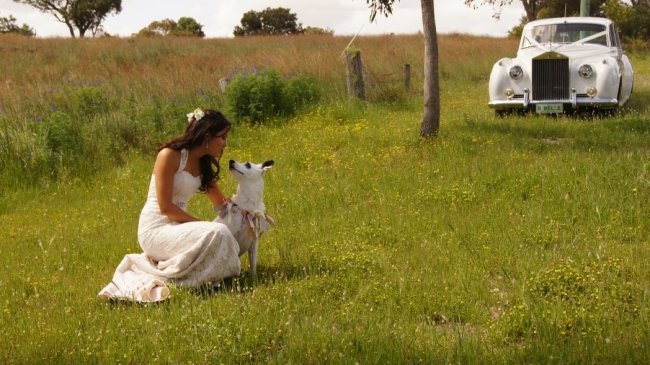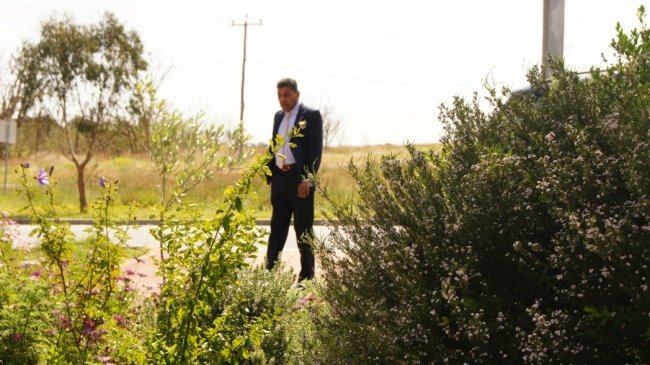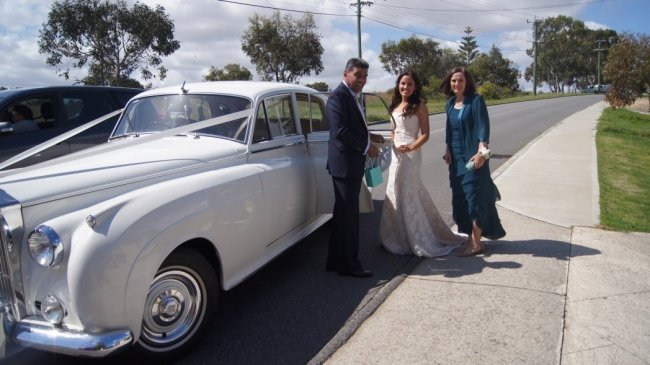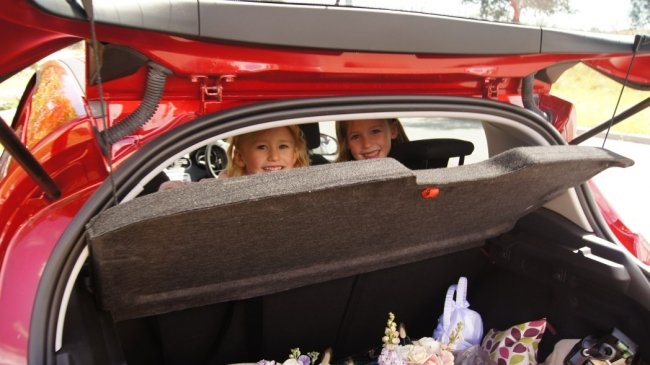 A SCENIC ROUTE...
Our plan was for the bridal party to take two cars to Onyesha – one an absolutely beautiful 1940s Rolls Royce. The car was incredible. Future brides though – tell your driver to take you the route you want to go! My driver was a lovely old guy but he suggested we go a different "more scenic, more relaxing" route than the freeway route I had in mind. "You'll probably see parts of Perth you had never known existed," he said. Well that definitely happened. The scenic relaxing route took longer than the freeway. We went out so far we were out of mobile range. And we were late. "It's okay, you're supposed to be late to your wedding," said my bridesmaid sister amiably as she applied more lip gloss. "Stop being such a freak."
What I didn't know was that all our guests waiting at Onyesha were having such a good time, taking photos, eating canapes and well, getting sloshed, that it had pretty much slipped their minds what they were there for in the first place. "Everyone had pretty much forgotten you were even coming," one of my best friends Carly kindly informed me after the wedding in her usual frank way (why do I seem to attract so many rude people into my life?)
In the end, being late actually turned out to be a good thing. It gave people who had never met Mr Nerd before a chance to meet him before the ceremony and the combination of the beautiful venue, the weather gods smiling on us and the Italian prosecco meant that by the time we arrived, people were in great spirits! There was a buzz in the air.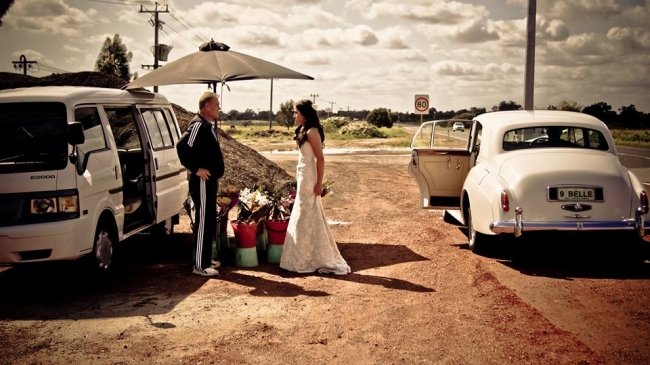 EMERGENCY FLOWERS
This was the other good thing about being uh, fashionably late. We were driving along peacefully in the Rolls Royce and suddenly I yelped, "Who has the flower girls' flowers?" No-one. I'd forgotten to tell my bridesmaids to take them out of the fridge and put them in the girls' baskets. Argh! Alicia had carefully put together the most gorgeous collection of petals and little blossoms. I figured out I would call Alicia and see if she could rustle something up at the venue. But my phone was in Olivia's car behind us.
"Pull over," I commanded my driver and the Rolls Royce glided to a stop (I have to write that sentence, because when in my life am I ever going to be able to be able to write something so pompous again?)
Simone and Olivia pulled over behind us, on a red dirt road in the middle of freaking nowhere. I waited for a chicken truck to roar past and then I started to get out the car. I looked up and saw 100m up the road amidst the rubble and red dirt a man by the side of the road selling flowers from his van. We couldn't believe it. We drove up to him.
"Hello, how are you?" I asked the dude.
"Errr, good," said the guy in a thick Eastern European accent. "Errrrr. You is getting married... today?" He looked completely confused.
"Yes. We forgot some flowers," I said. "Could I get that bunch?"
"Errr. Zis one is better," he said, pointing proudly to his most ginormous bunch with red, yellow and purple gerberas.
"No, they don't go with my colour scheme."
"Errrr. Okay."
We paid him, waved goodbye and left him standing there still looking completely baffled. We tore into the flowers in the car. My younger sister Simone, who took my 'before the ceremony' photos, snapped this picture from her car and now it makes me laugh! If we had gone the freeway route this moment wouldn't have happened.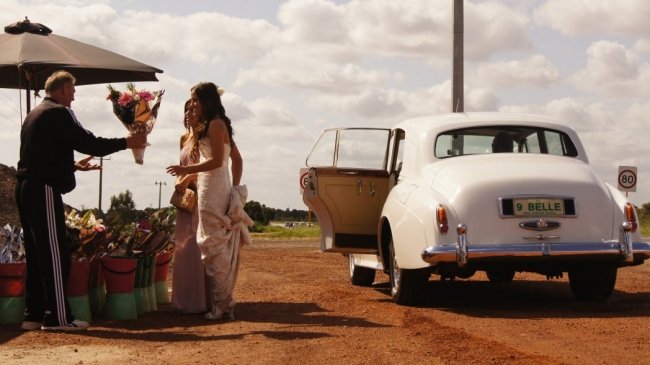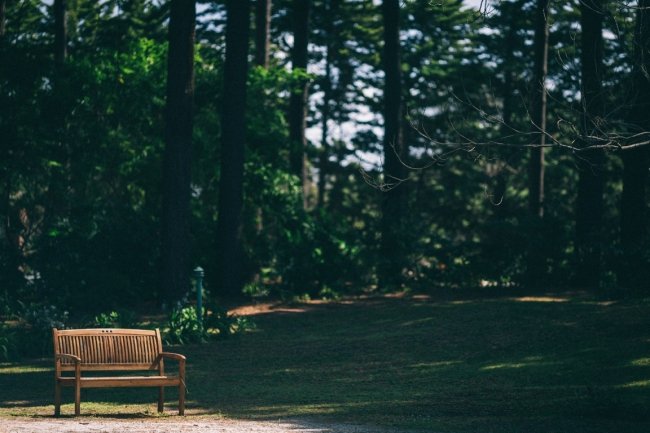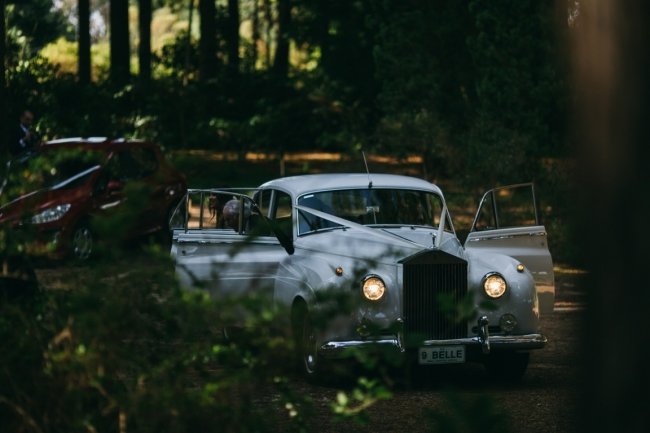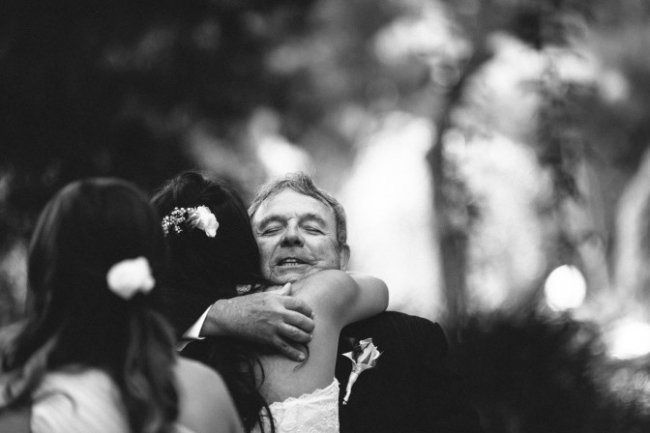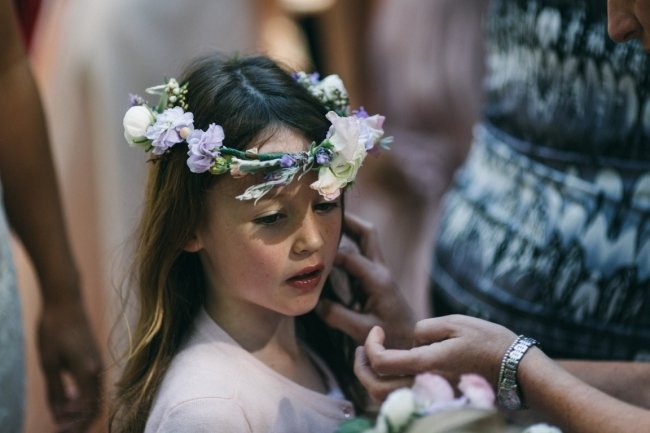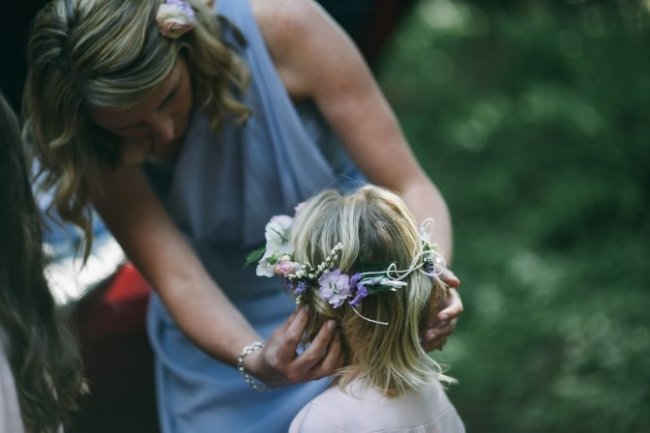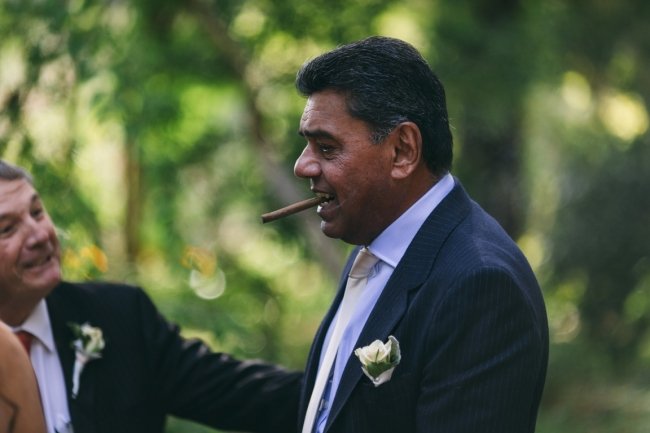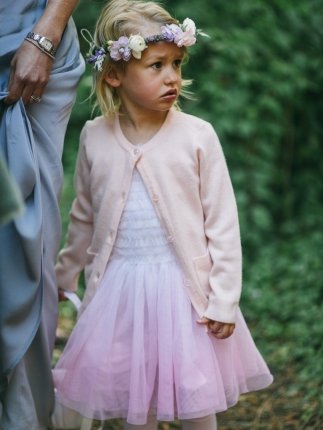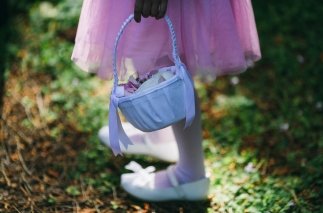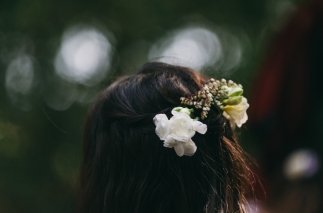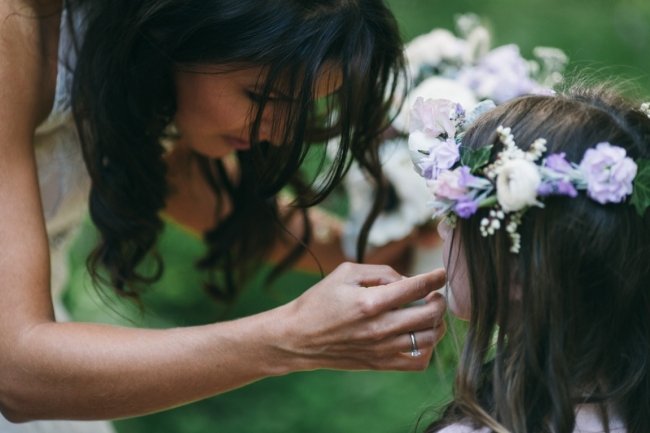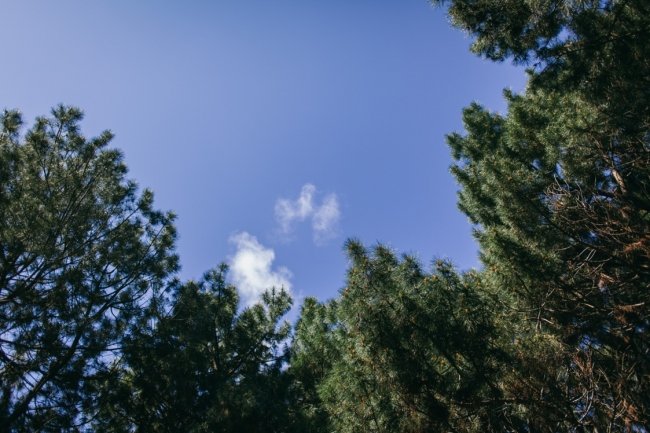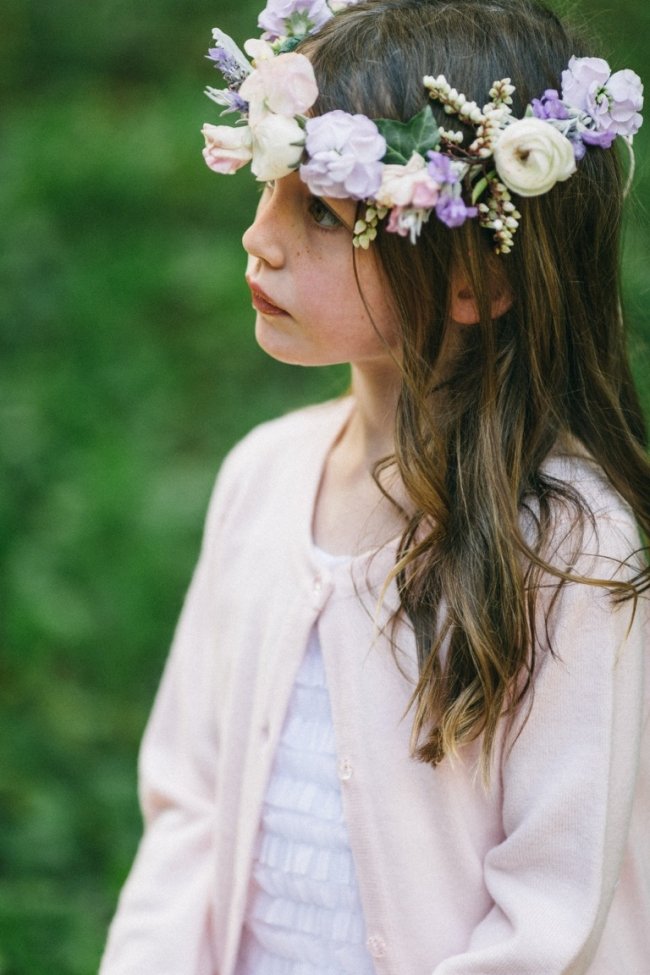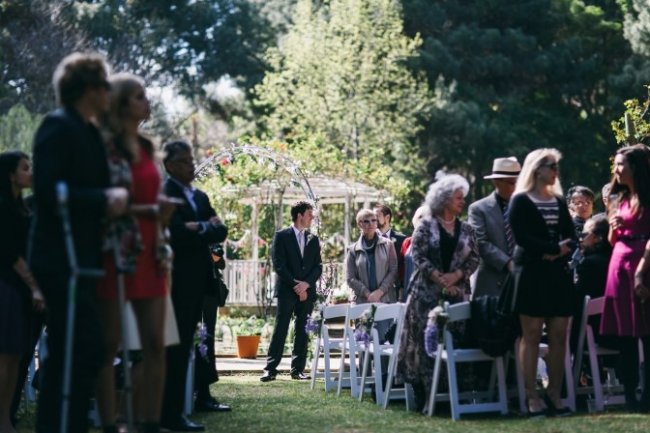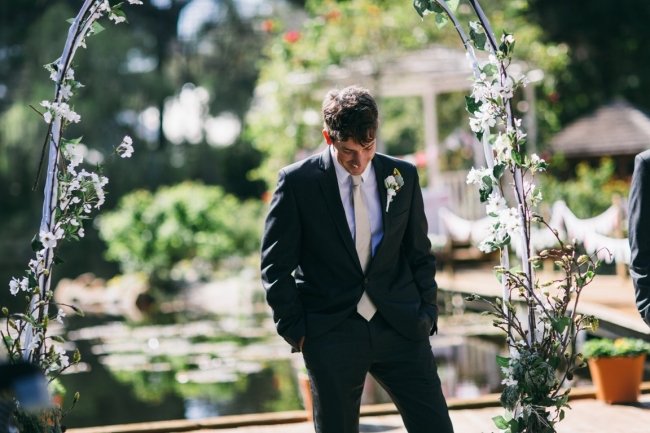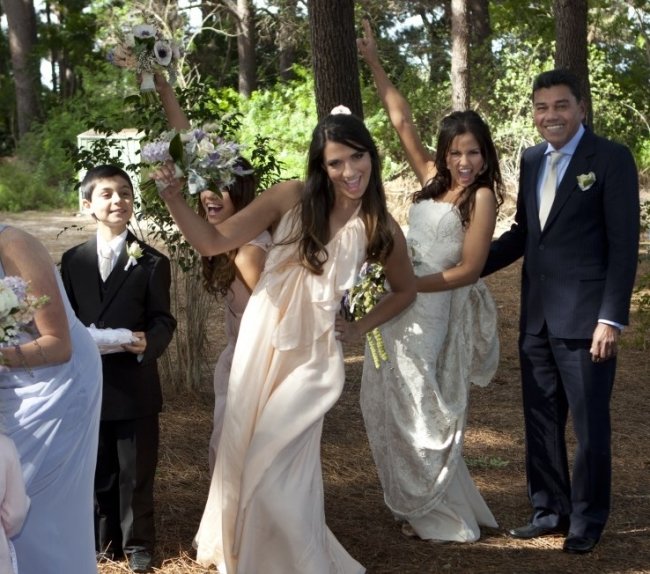 A SURPRISE FOR MY MUM
We arrived at Onyesha. Through the trees I could see a flurry of activity as guests ran to find places and girls in high heels darted across the grass holding huge glasses of wine.
Now, here is where you should know that my bridesmaid, and youngest sister, Simone, pictured above, has ALWAYS wanted a tattoo but my mum and dad have always had a strict "no-tattoos-while-you're-living-under-our-roof" policy.

About a year ago she suddenly, finally stopped talking about it, and we all thought she had just forgotten the idea. Well, she climbed out of the car, her backless Lisa Brown dress slipped and in plain view was a big tattoo beneath her ribcage. We didn't even know she had gotten one! My mum's pleasant smile turned into a look of horror and Simone's eyes went wide as she realised what had happened - and the music was starting and Mum had five seconds to plaster a big smile on her face and walk back to our guests.
DOWN THE AISLE
My dad looked very dapper. He walked me down the aisle wearing the same Yves Saint Laurent suit he got married in - 29 years ago to my mum! "Maya's dad is the boss," one of our friends said to Mr Nerd after. I think Dad was partly chuffed that he was finally getting rid of me, also chuffed he didn't have to buy a new suit.
The wedding song started playing… but wait. Being almost as deaf as a doornail, I couldn't make out what song it was, but I heard a thumping bass. Mr Nerd said it was some completely inappropriate-for-a-wedding sexy R&B club song. Everyone burst out laughing. And then our proper song came on! Mr Nerd and I picked I Like The Way You Walk by The Donkeys.
It sounds so cliché, but the sun was shining through the pine trees and the lake was sparkling beyond everyone. And all these people had either a big silly grin or a camera plastered to their face. It was so nice.
Then we rounded the corner and then I could see Mr Nerd standing by the lake grinning at me and I thought, oh wow, it was all worth it. It was an ethereal moment! It was like all the wedding-related stress of the past year just dissipated in one moment. To have (well, almost) everyone we knew and loved most, all there in the one spot - it was so cool. All the hours we spent planning, the stress, the money, the fussing over the tiniest silliest detail; in that moment it was worth it. I have never felt so loved as I did on our wedding day. There was so much happiness and just such a good feeling in the air. Now I finally get why people get so excited over weddings, and look at their wedding photos again and again, because it is just such a great feeling. Truly the best day.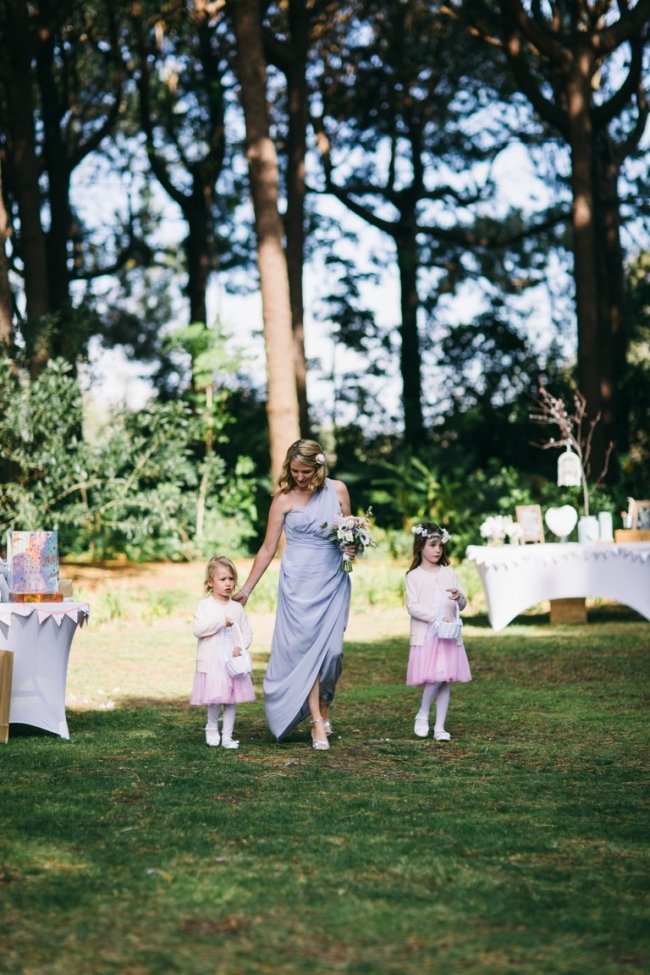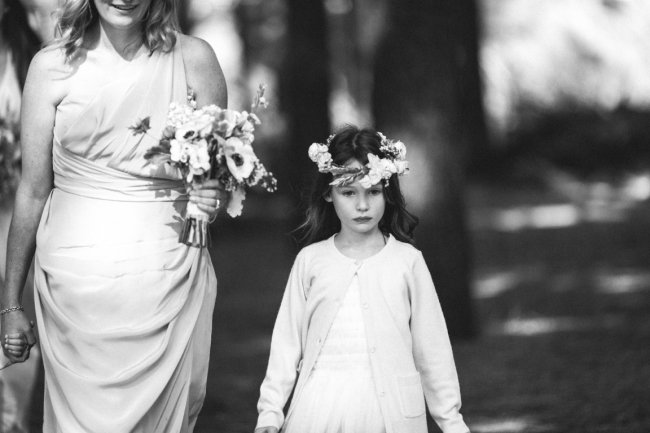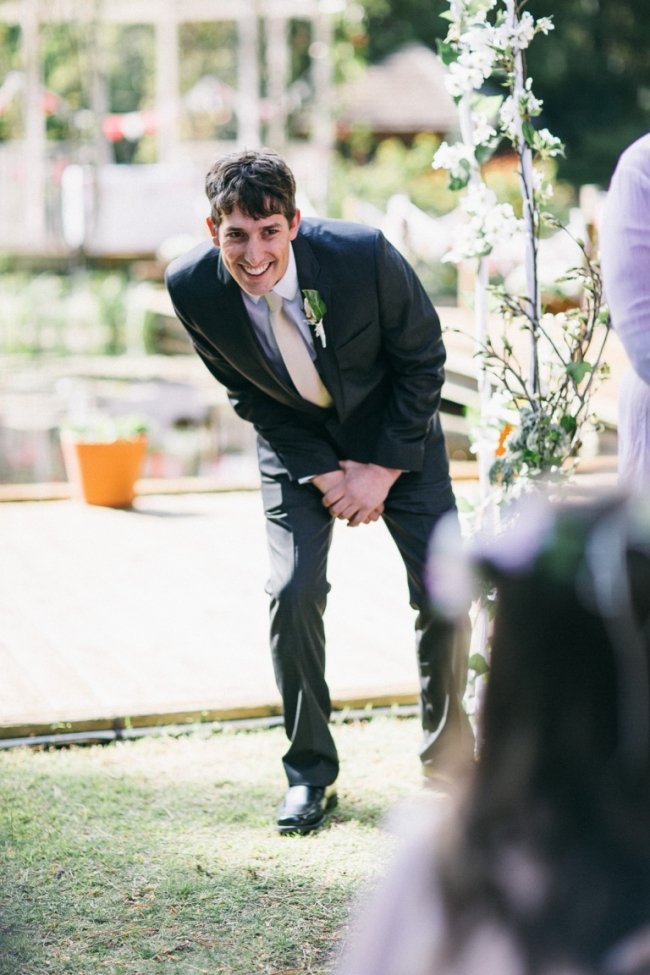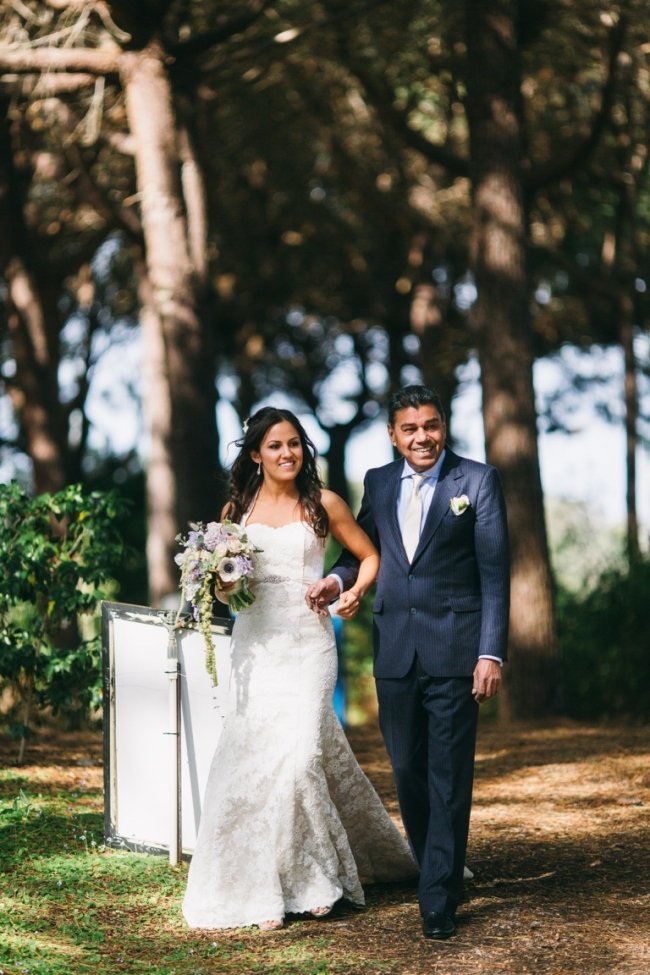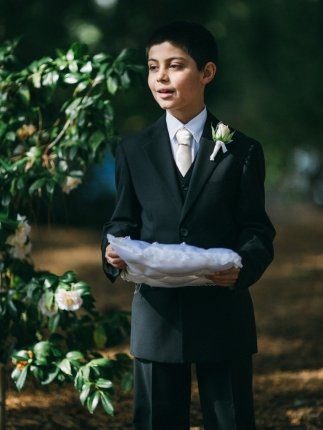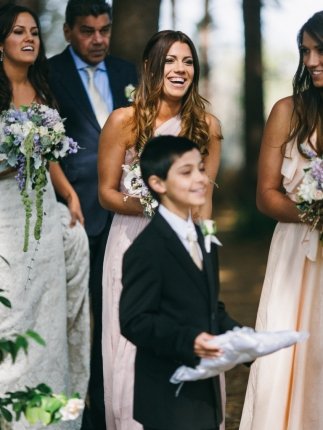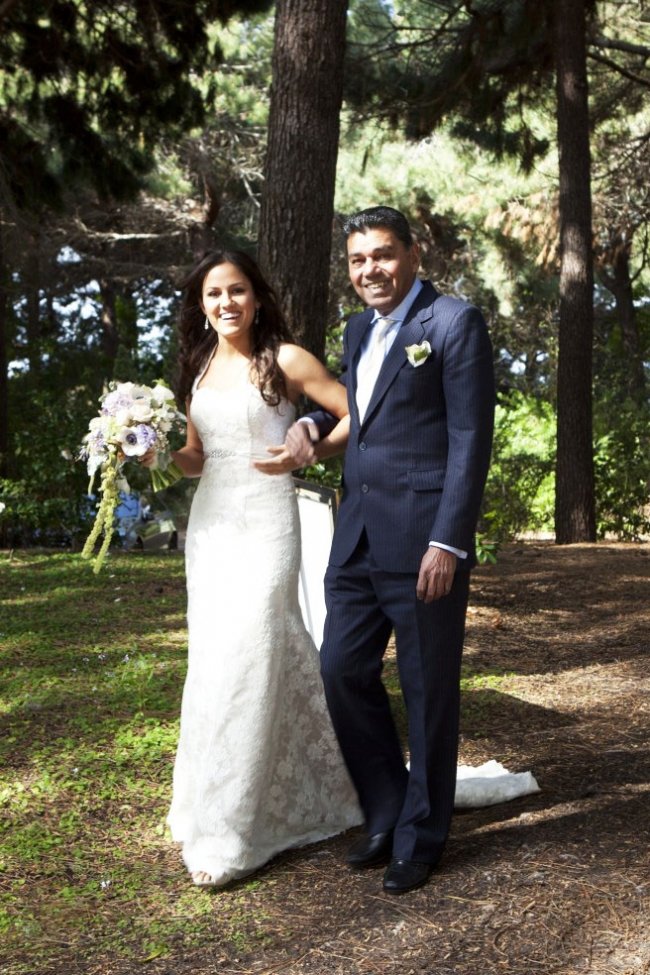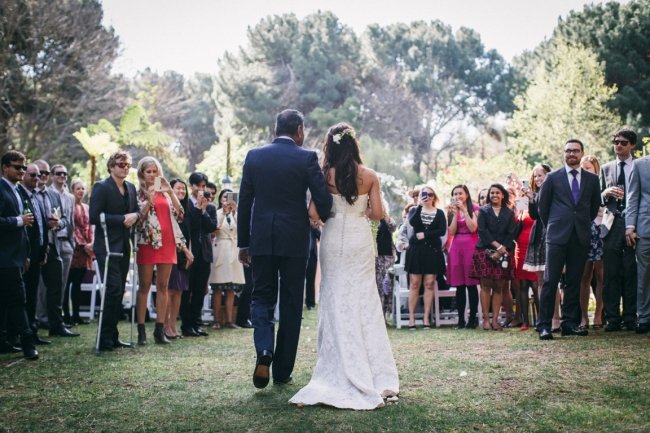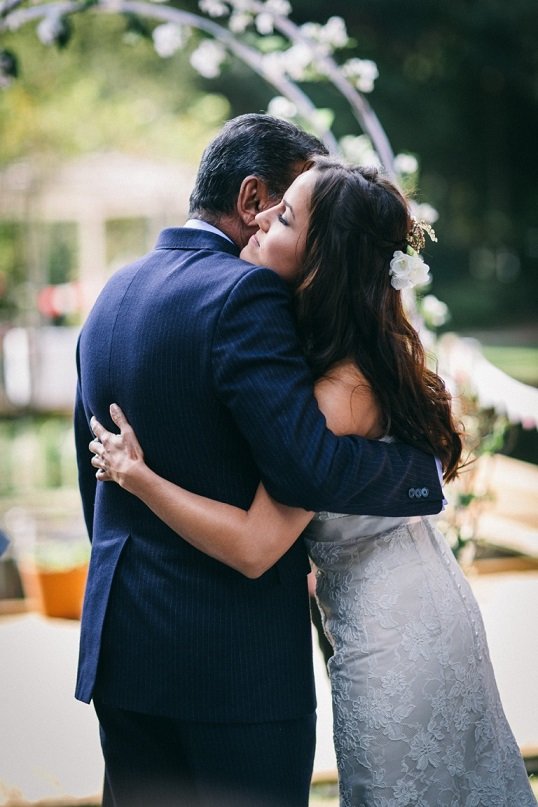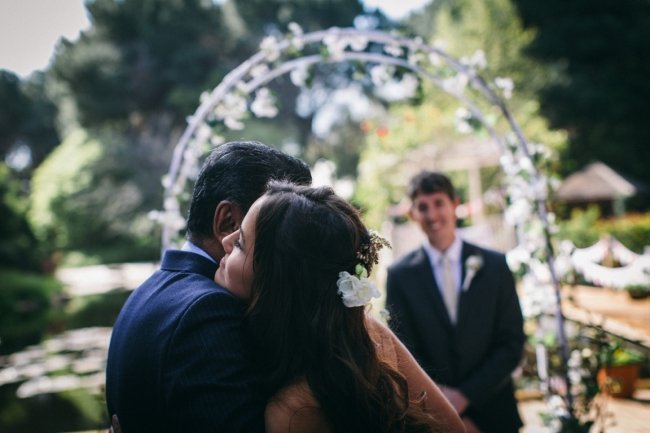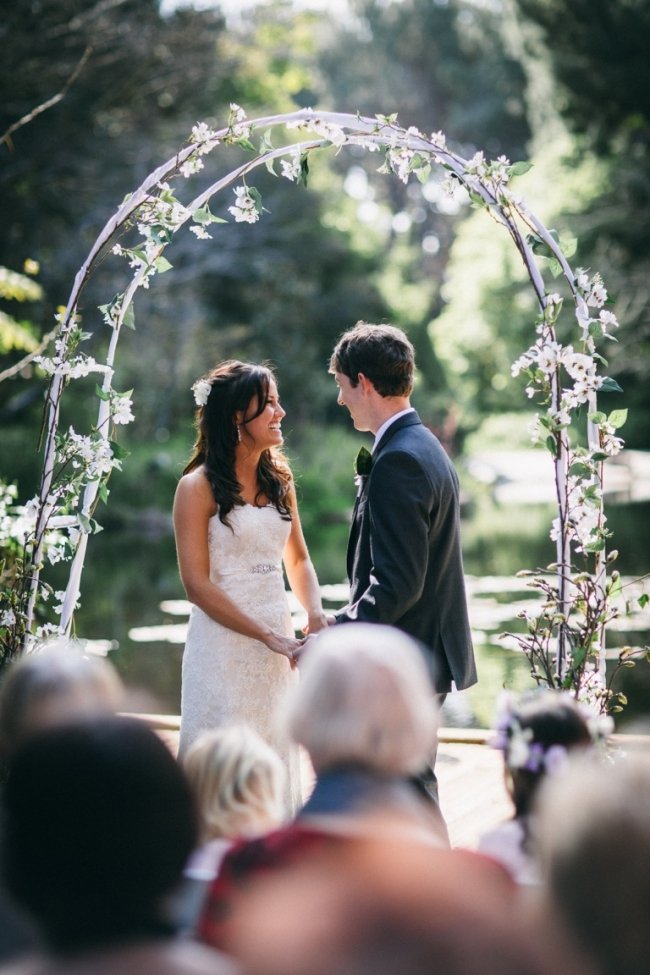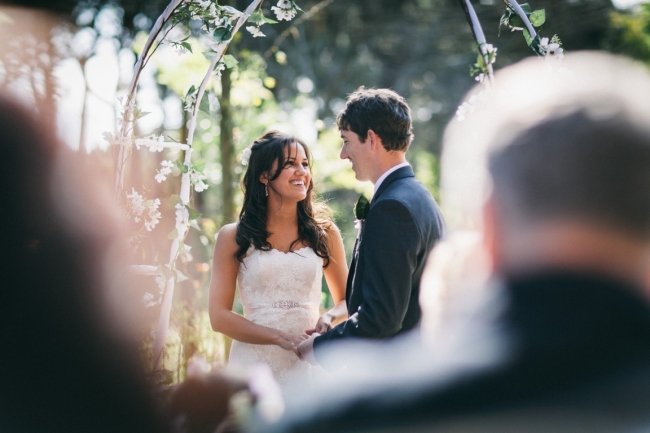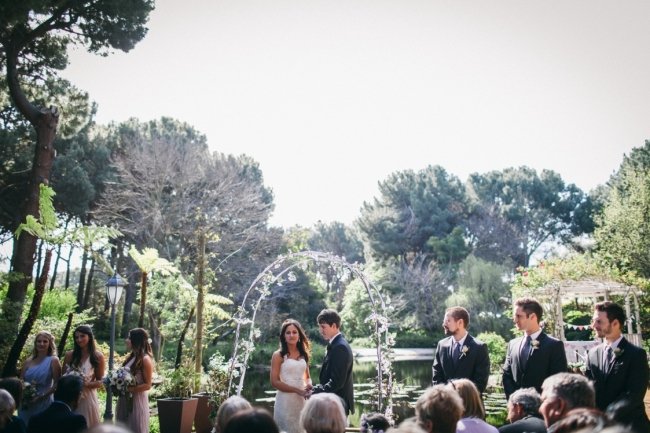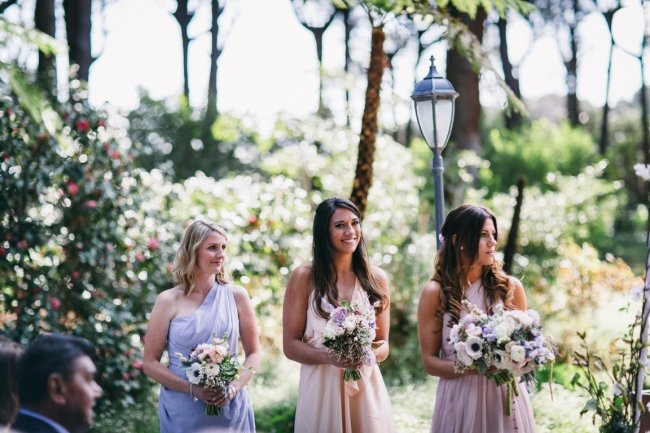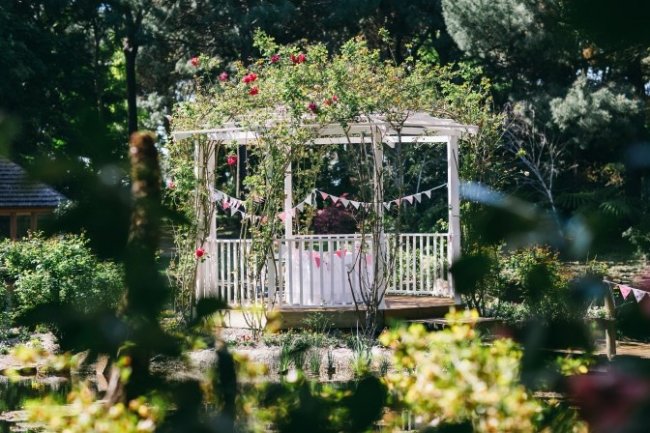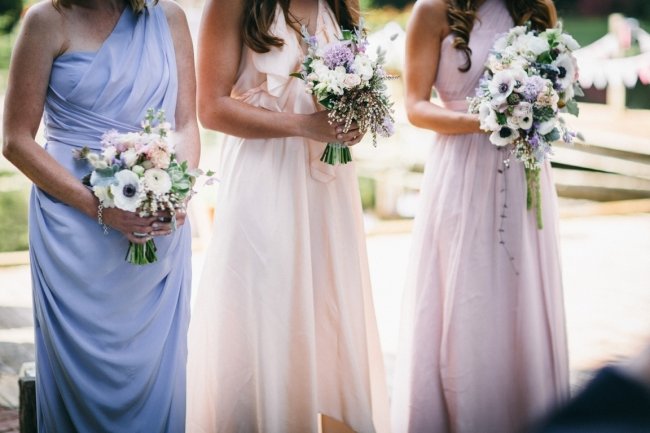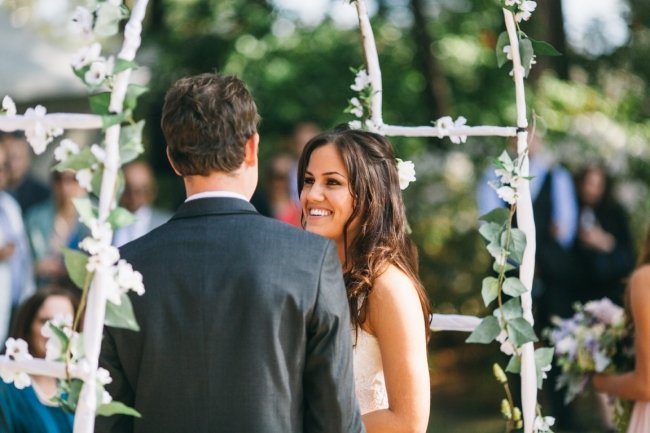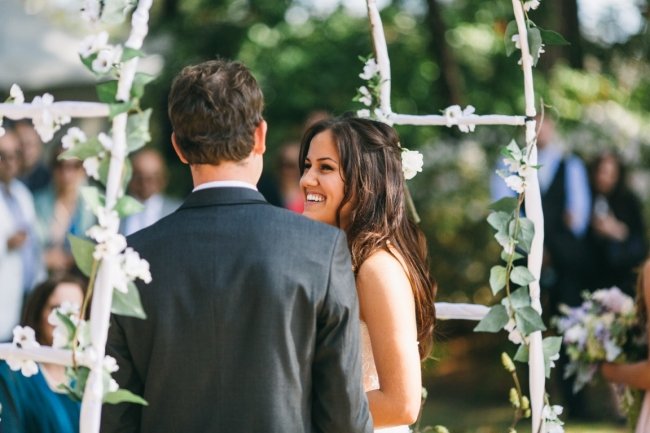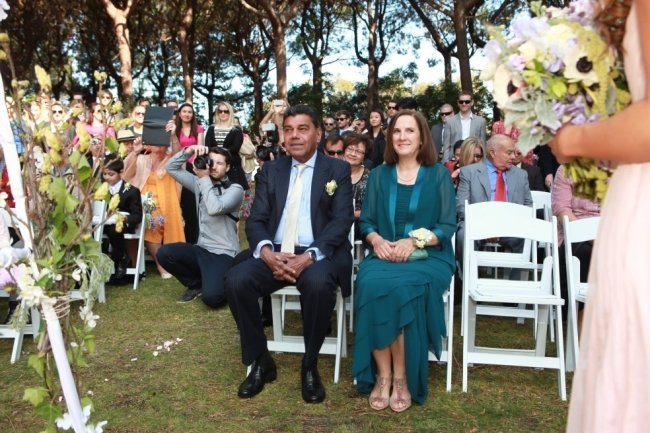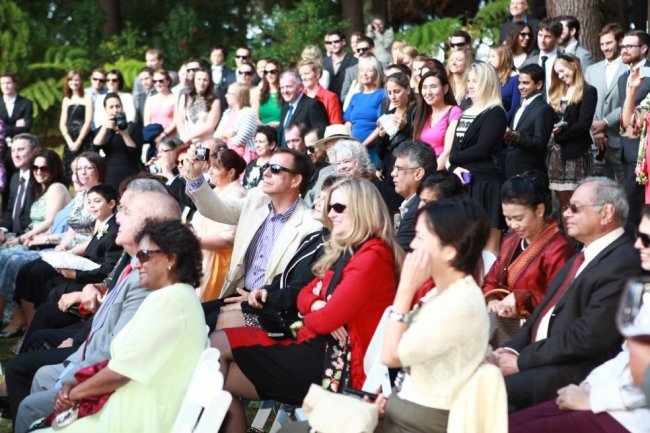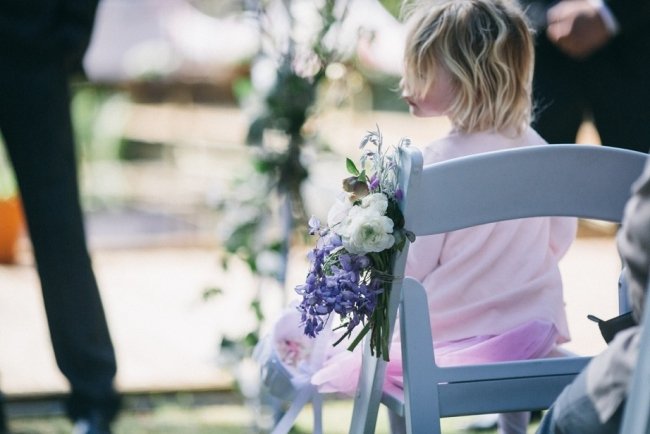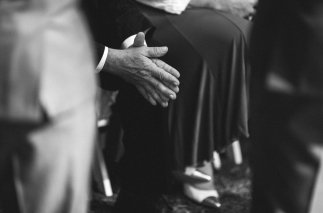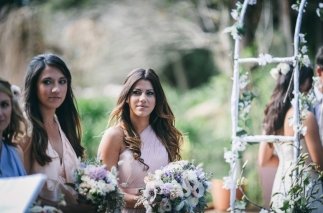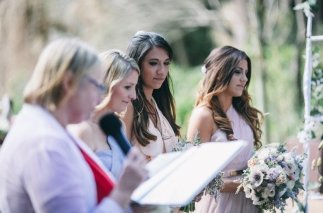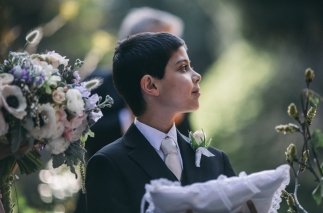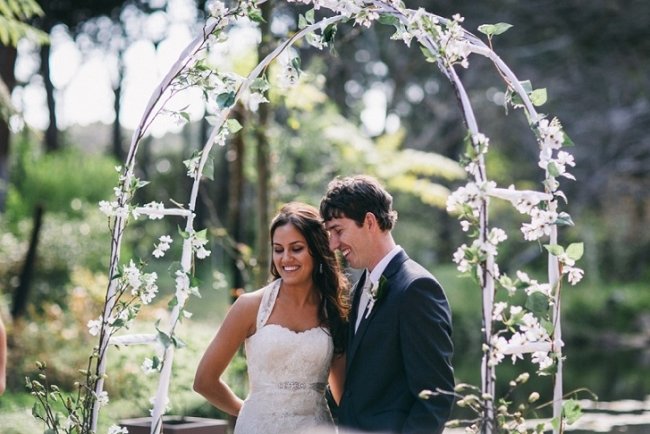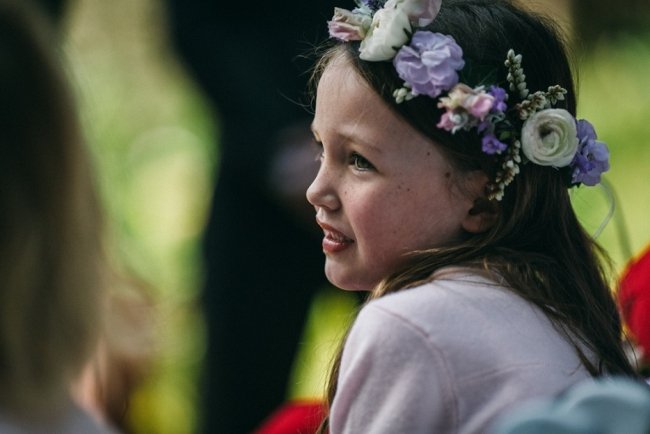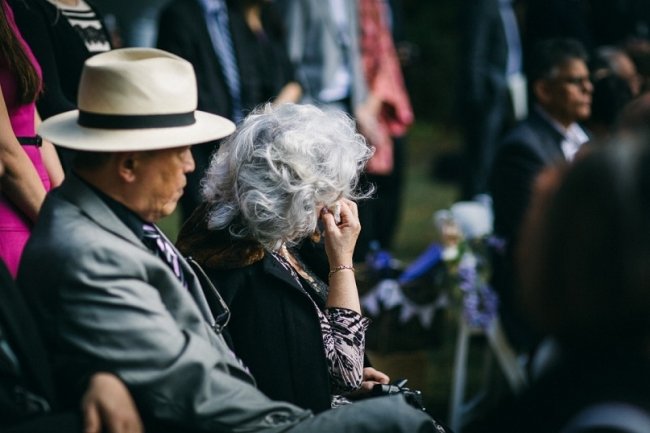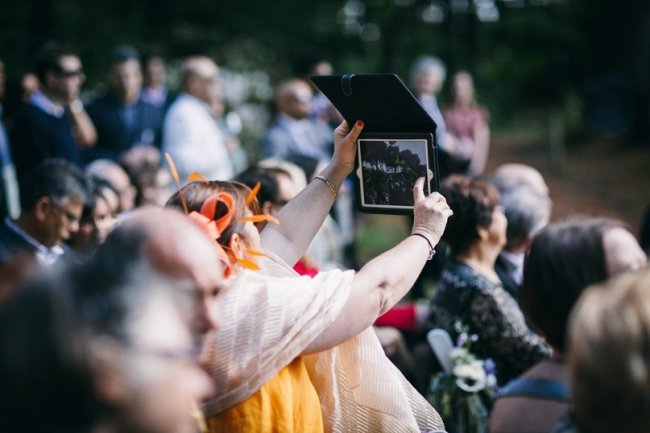 OUR CELEBRANT
We would recommend our celebrant Emma Farrell to the moon and back. We go by gut instinct and never even considered anyone else. She is warm, funny, beautifully spoken and she is also the most organised and level-headed person you'll ever meet. She made the whole process so easy. We had so many compliments just about Emma! She stayed the whole time and emceed. She was the perfect celebrant for us (I actually made a couple of booboos in the ceremony, and she just took it in her stride and smoothed it out, and no guest even noticed!) and honestly the day would not have been as good without her.


TOO MUCH SALT
Mr Nerd 'affectionately' tells me I have E.T hands. Basically, my joints are wider than the fleshy parts of my fingers. I really have to jam my ring on (but hey, no fear of losing it once it's on). I even contemplated greasing my ring finger up with some Lucas pawpaw ointment before the ceremony. I'd forewarned Mr Nerd he was going to have to really focus when it came to putting on the ring on our wedding day to make it a smooth operation. Well, no, he did not. Once he realised the ring wasn't going to go on without a fight, he paused with it stuck at my joint, looked at our guests in mock horror, then turned to block them from sight while he jammed the ring on. Everyone burst out laughing. Lovely man I'm about to marry. Okay whatever I'll admit I burst out laughing too.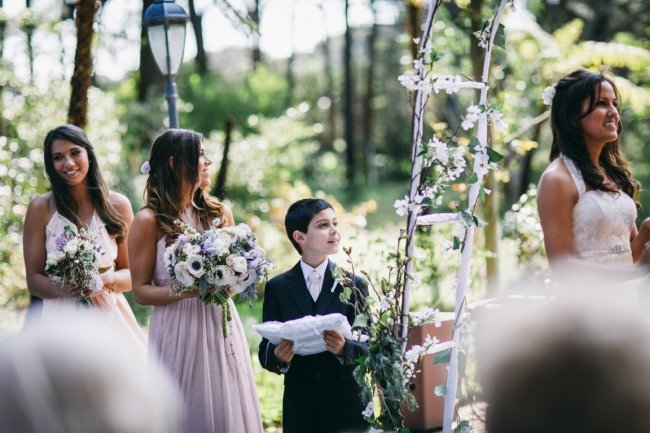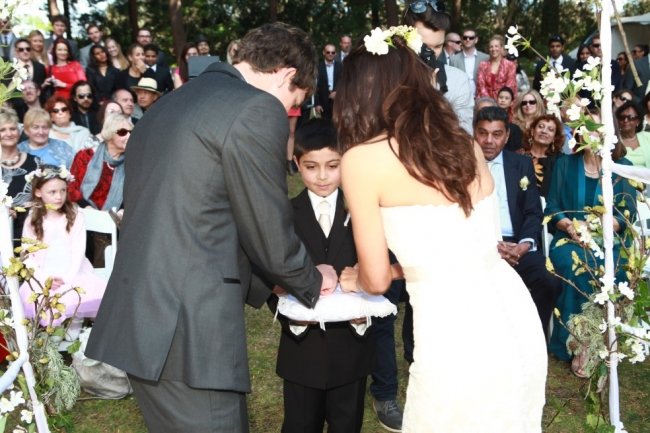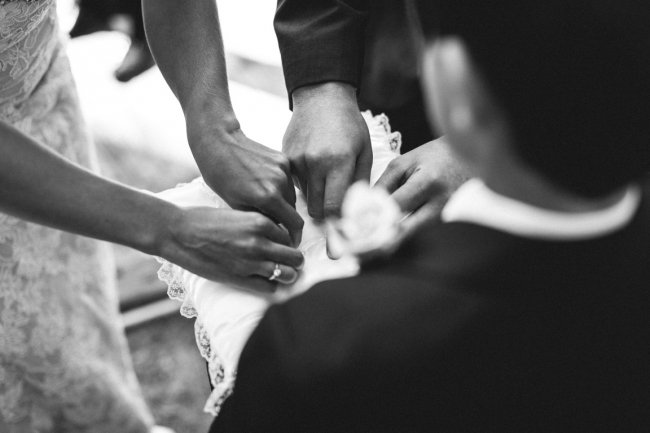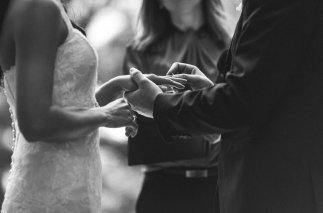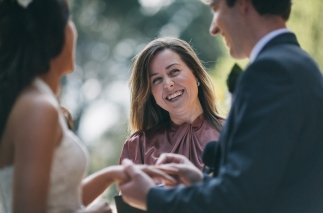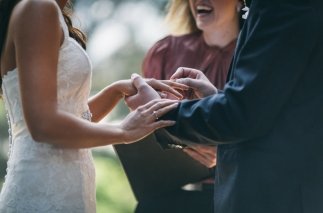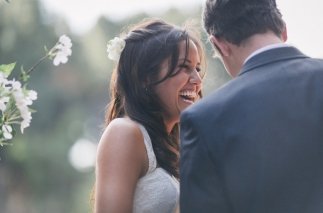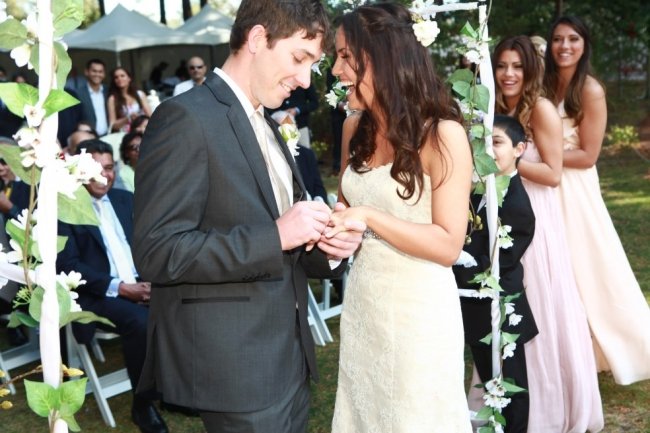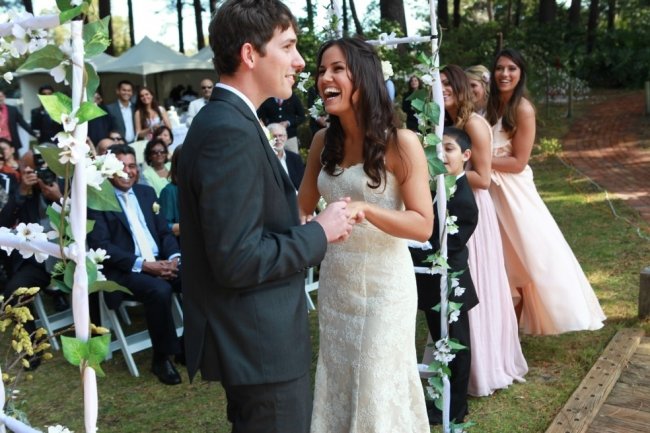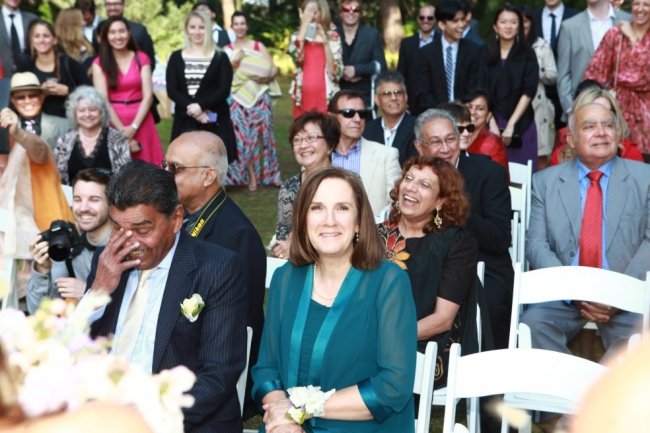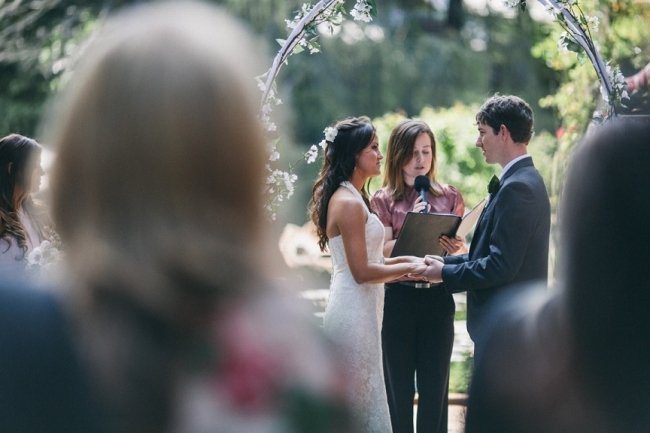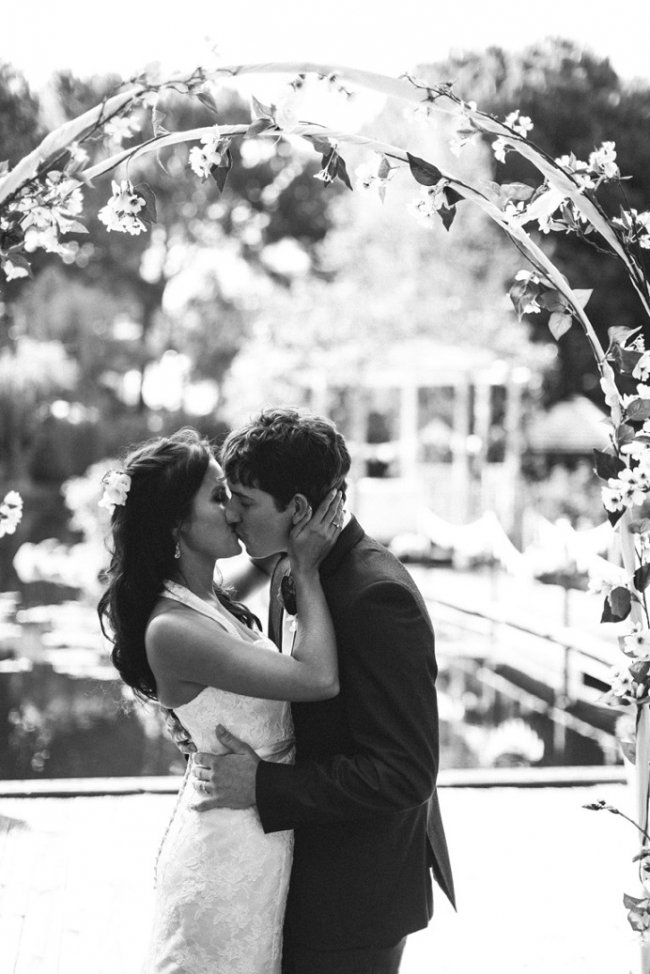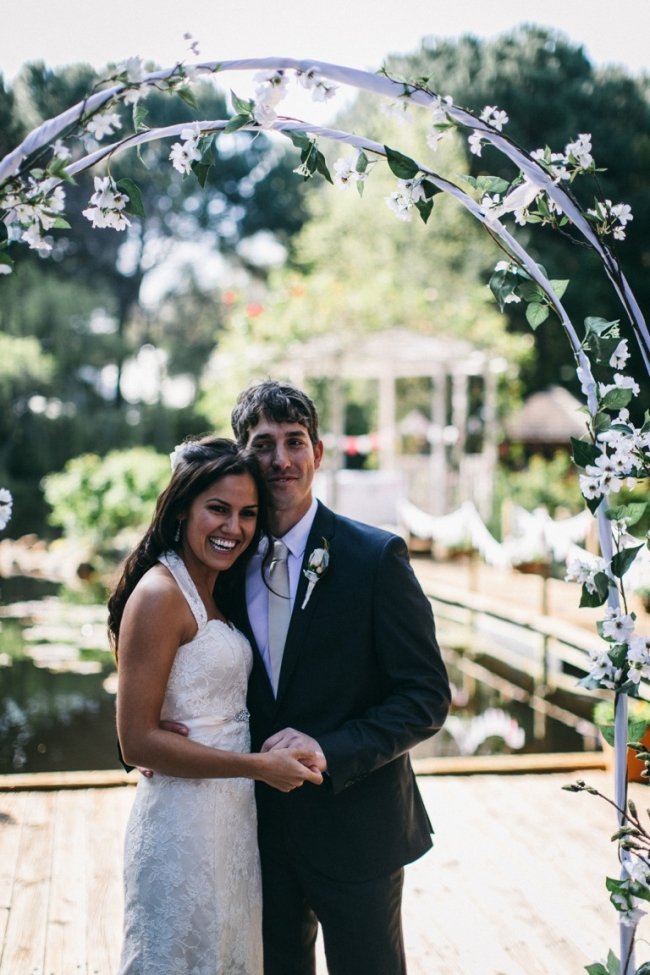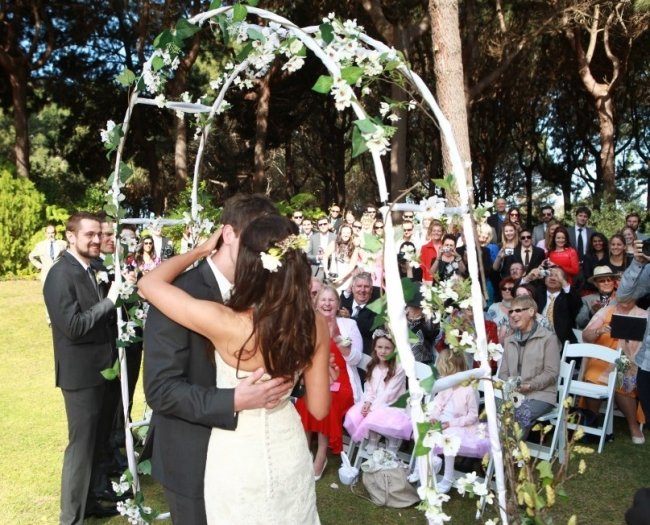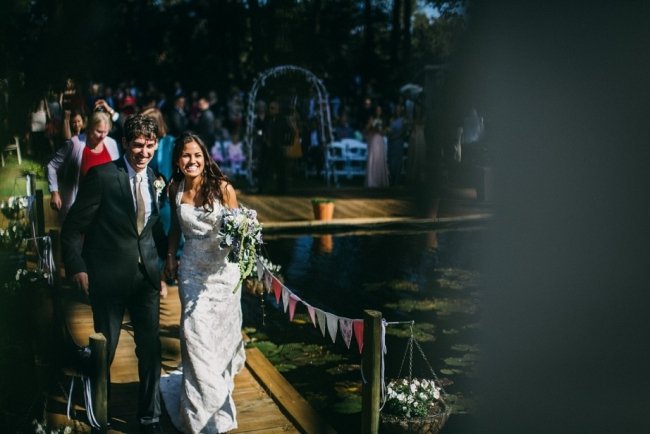 STYLING AND SET-UP TEAM
I love styling our house parties. But people told me I was crazy when I said I would probably drive to the venue in the morning and do some of the set up myself. So that didn't happen, and I am glad! We had countless offers of set up help from an army of family and friends.
Thank you so much Carly, Gemma, Crystal, Catherine and James for setting up the photo booth and Carly and Gemma for all their crafting help and patience, Sarah for doing the most brilliant job styling the present and signing tables and the rest of the Tree Hugger girls for helping, my cousin Johann for videoing, Julie for video production, Felix and poor Takaharu on his first visit to Australia for helping Mr Nerd set up the marquee in pouring rain the day before, Sue and Errol for bringing all the bonbonnierre, Babsy, Daniel, Benjamin and Dion for styling, Teeny and Dwight for setting up the signing table.

My mum Ute (pictured below right acting as a witness with Mr Nerd's mum Pauline) handmade all the bunting just for my wedding which was really special! (If you want any, she takes custom orders).
We hired our pretty chairs, our arch and our tables from Joondalup Weddings and Corporate Events and Hazel and her team were brilliant and lovely to liaise with.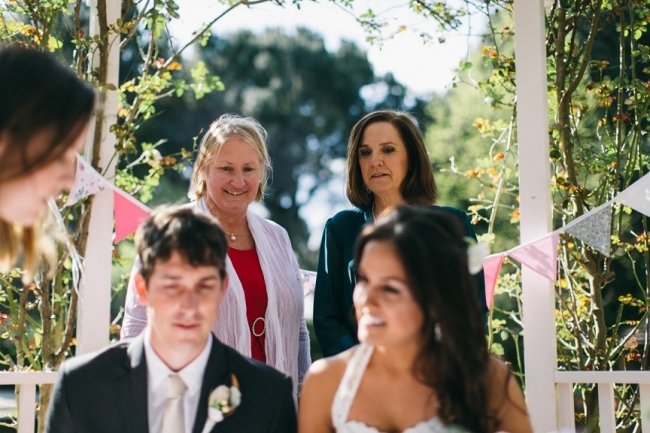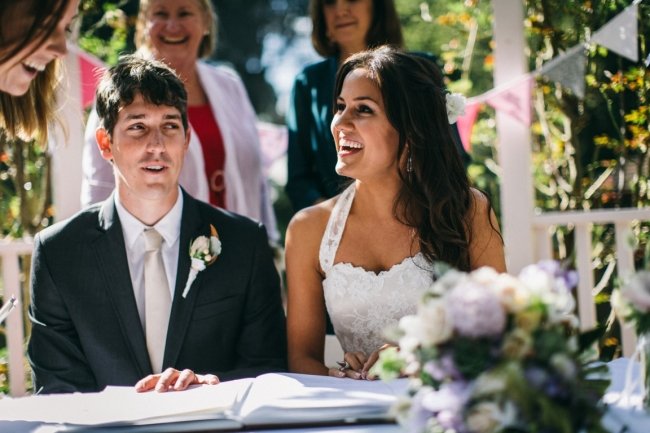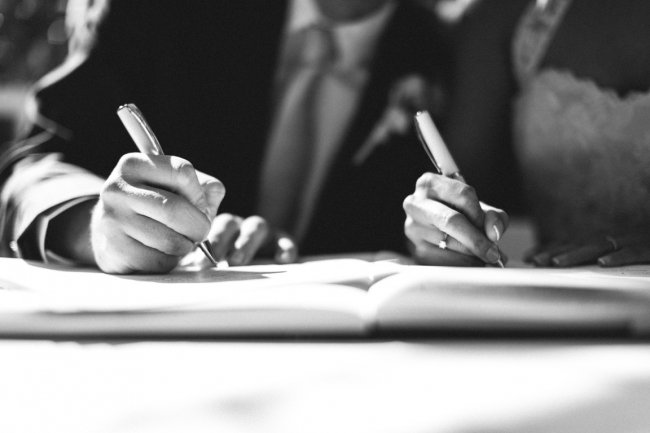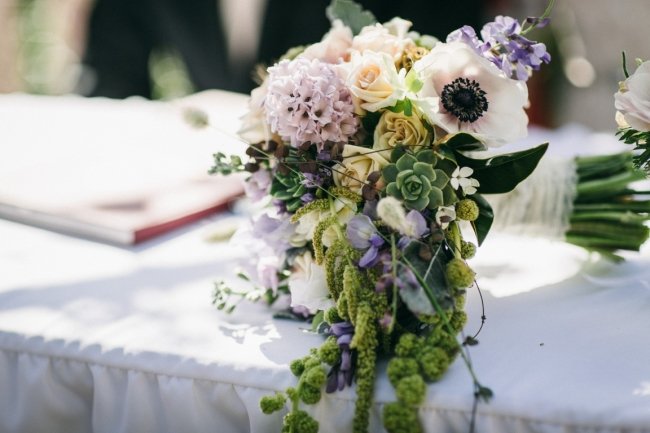 OUR FLOWERS
Our friend Alicia is a florist and Mr Nerd and I knew right from the start she was the only person we would consider for our flowers. She is so creative and I knew I could give her free reign and trust her choices implicitly. All I did was show her a few pictures of bouquets I liked and some shots of Onyesha and the bridesmaid and flower girls dresses so she knew what sort of feel the wedding would have. We were more than happy for Alicia to do her thing and loved what she created. Alicia and I spent a morning snipping English ivy, lavender, liquid amber blossoms and little natives from my garden and from my mum and dad's garden too. It was meant as a money-saving operation, but it was also nice because it gave the flowers a personal touch! Then just two days before my wedding, the wisteria in my garden erupted into blooms and I was thrilled. I LOVE wisteria and Alicia worked some into my bouquet and our flower arrangements.
My bouquet and my bridesmaids' bouqets had little succulents that I bought from the old Italian lady at my favourite markets. After the wedding, I showed her a picture of my bouquet and it made her so happy!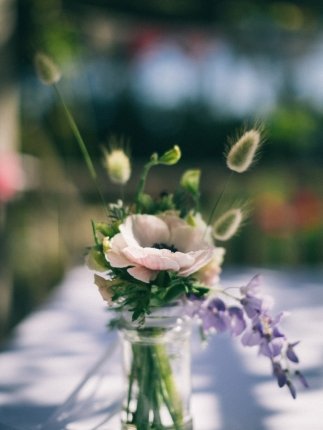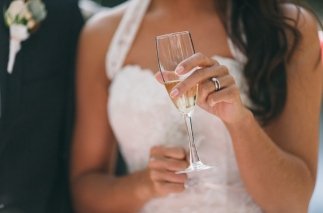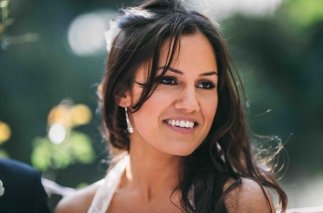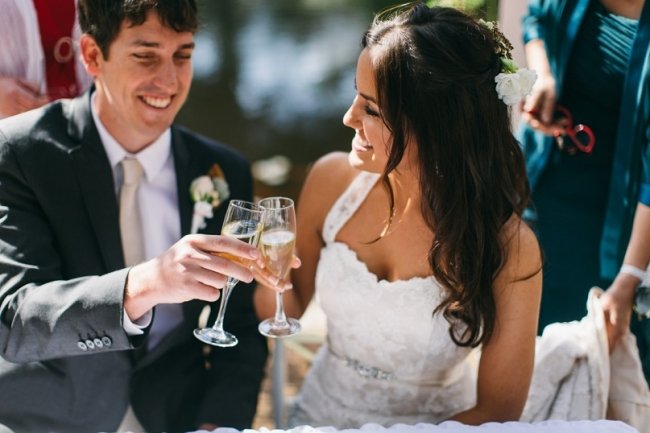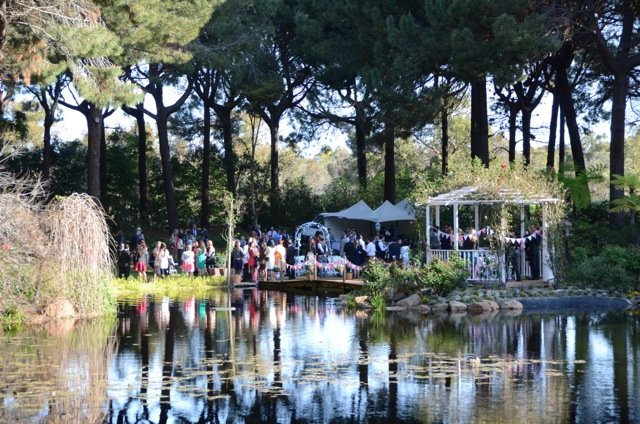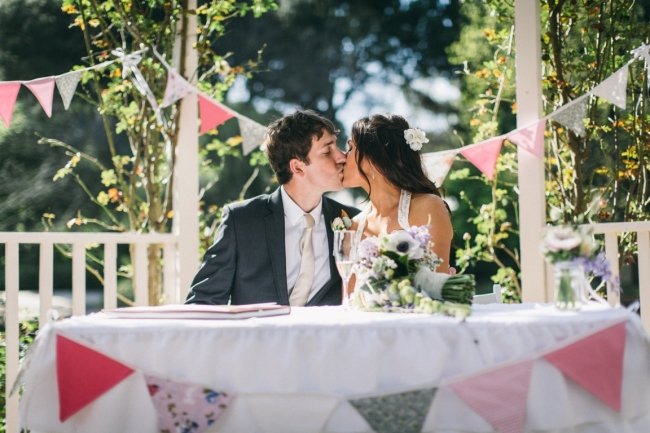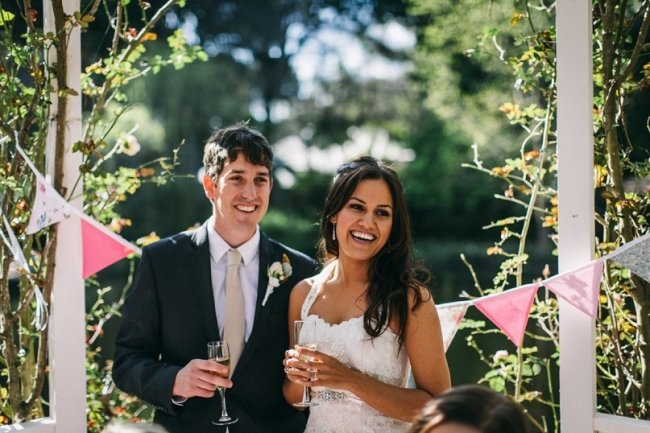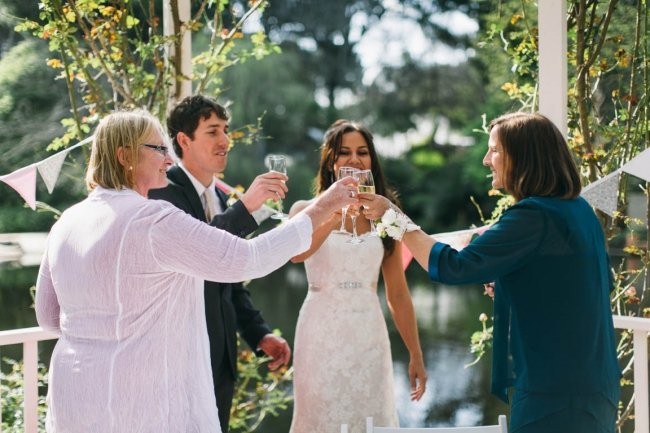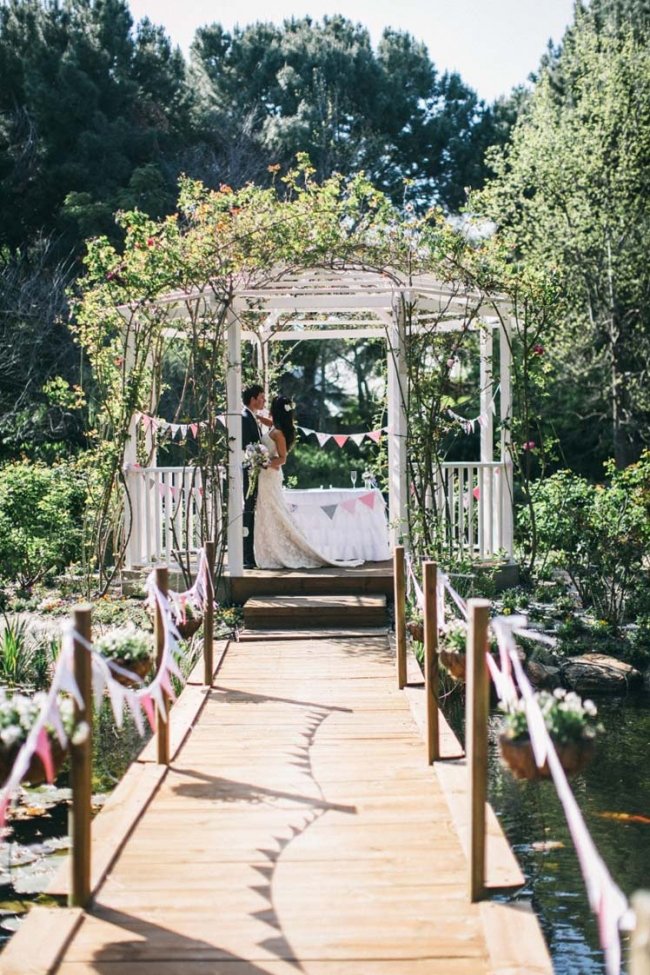 OUR PHOTOS
Some of our friends are photographers, but I didn't want any of them to feel like they were missing out on the fun of the party because they were taking photos! So we asked Marc Ash of Marc Photography (who has taken photos for me for House Nerd before) to photograph our day. He gets these really beautiful candid photos and we absolutely loved the pictures he took.
So many of our guests took photos as well – thank you Chris Olszewski, Ash Bennett, Crystal Carol Patterson, Babsy Foo, Rachel McShane, Rachel Donkin and everyone else who snapped away. Even some of the iPhone shots were lovely, like this one below from my friend Crystal! When the day was over I loved seeing everyone's photos and I cannot lie I looked at them over and over like I was possessed. The photos here are an amalgamation of Marc's and our guests. Onyesha just does not take a bad picture.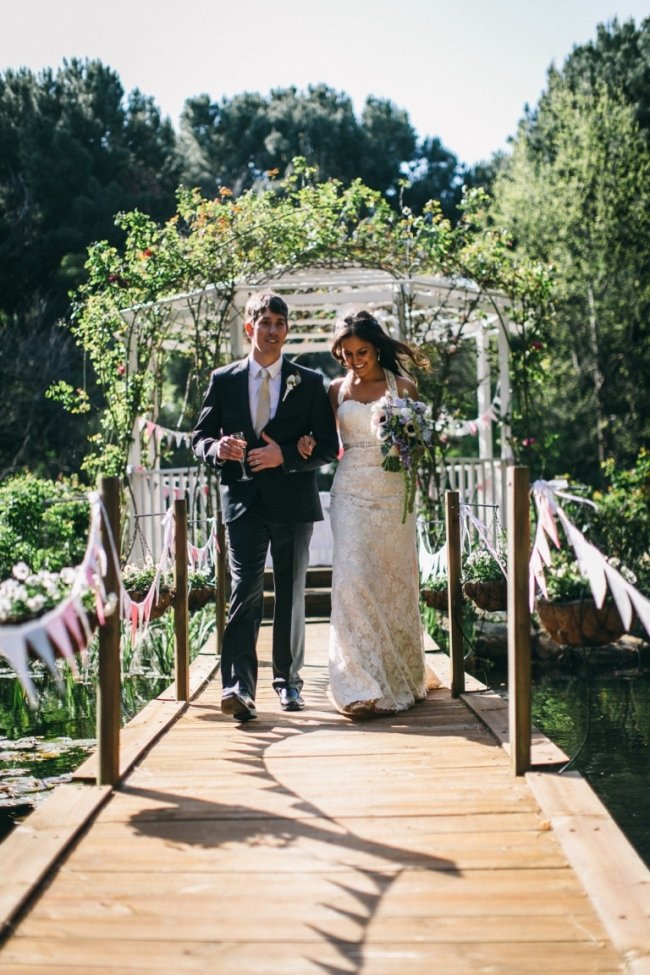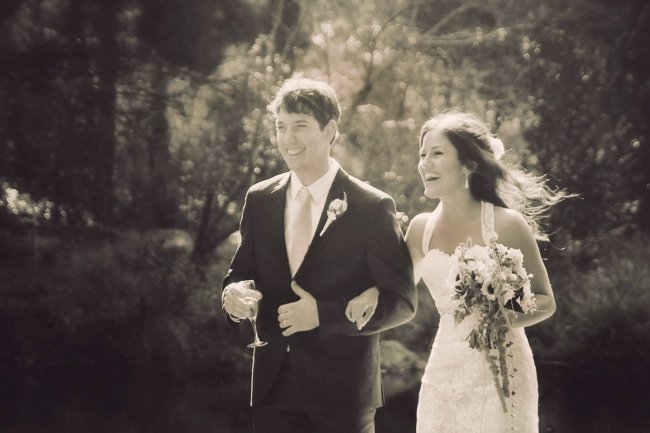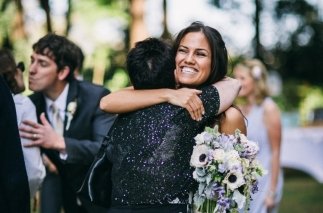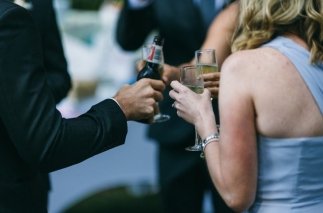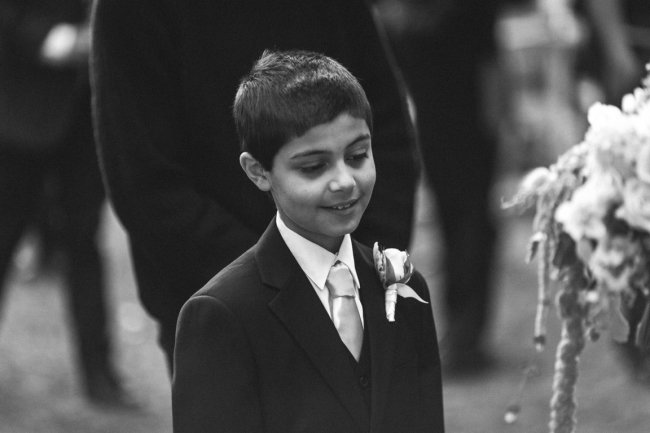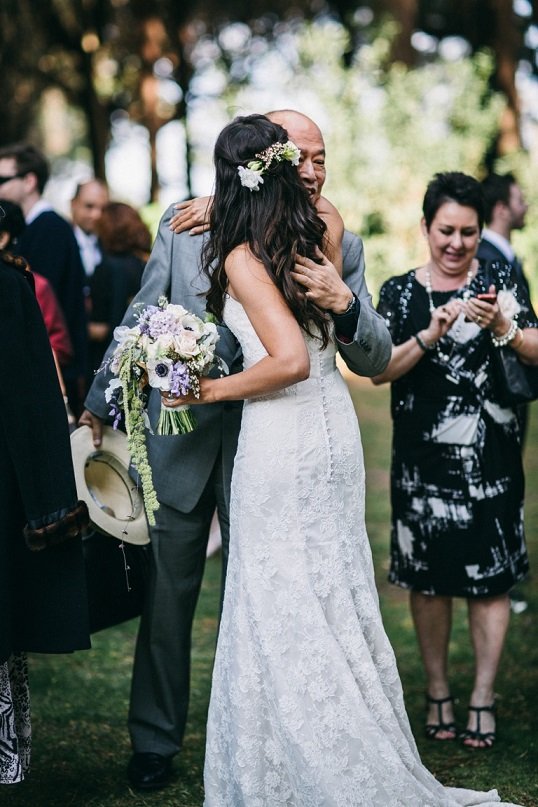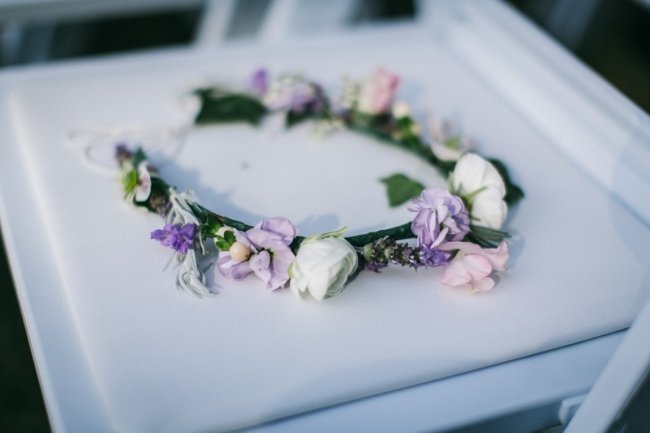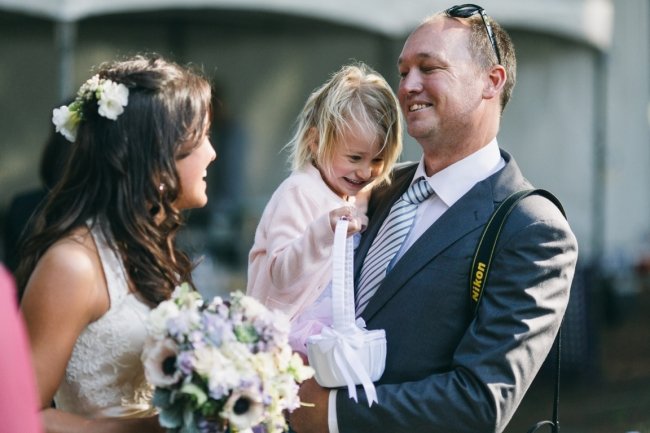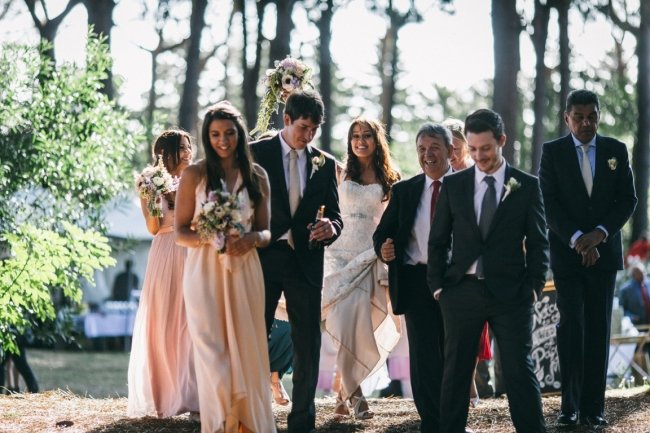 Phew! That's it for now. Above is a shot of us walking off to get our bridal photos taken; of course I have to look like a freak. Soon I'll share with you the rest - some of our bridal party photos, our personal touches (we definitely styled it on a budget!) and what happened during the rest of the party. Thank you for reading and hope I didn't overload you too much!

Where did you get married? What was your day like? Did you have any uh, hiccups on the day? Are you having a wedding? Or is catching the bouquet and having to plan a wedding your biggest nightmare? I would love to hear your thoughts and stories! Maya x