Posted Friday, December 9, 2016 in:
Obsessed With
Hands up if you've started your Christmas present shopping? Hands up if you are stuck? Every year I make a list in the Notes section of my phone for the people we have to get presents for; and I jot down ideas as they come. Every year I get a little stuck when it comes to present ideas for at least one particular person or another.
As I have gotten older, I find that I'm much more careful in the way that I shop for gifts now than the over-excited, 'take all my money!' way I shopped when I was a teen and in my early 20s. I'm over the stocking fillers now; the silly bits of merchandise that get used once or twice and discarded or forgotten.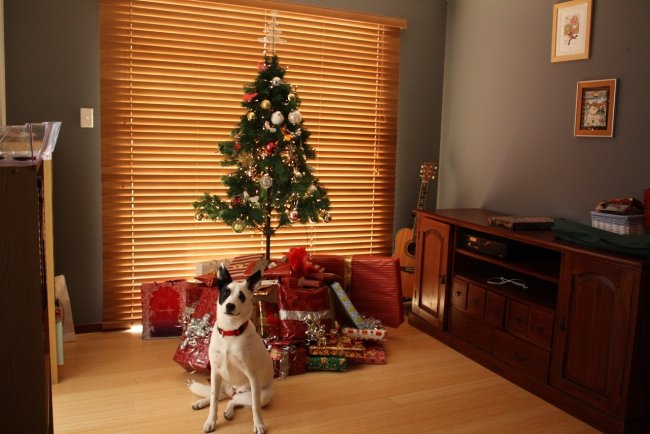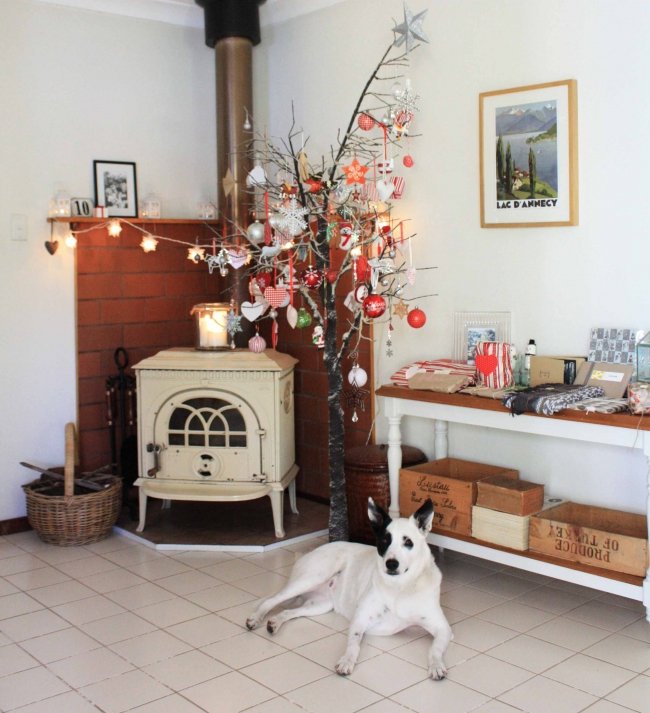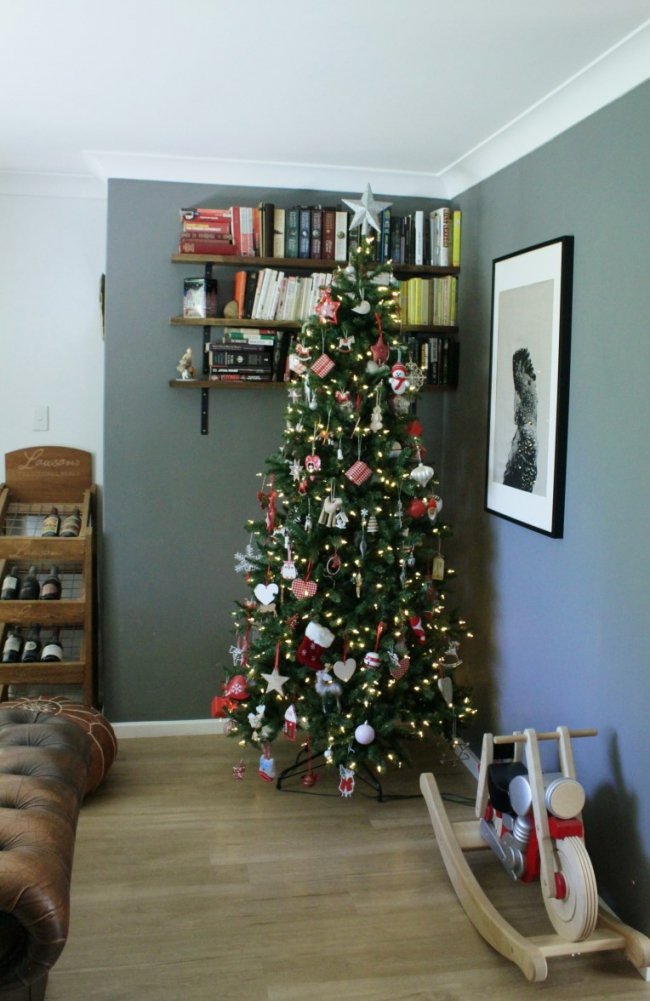 We've now decluttered our house so many times and given away so many things that are just taking up space that I find real pleasure in giving (and receiving gifts) that are treasured and kept. I'd rather try to buy someone something that's lovely or meaningful (or both) practical and well-made, handmade or personal - something that is hopefully going to last and be loved for a while, rather than end up in the back of the cupboard unused, or in the Good Sammy's bin six months later.
(I think the exception with this is maybe kids and teens. They grow out of things all the time.
Kids and teens seem to love something one minute and the next they're like "I HATE IT AND EVERYONE. GOD" and flumping themselves face-down on their bed like a teenager in an American sitcom). Or I like gifting an experience. Like a cooking class.
Stuck for present ideas? I now have two main rules for buying gifts:
1. Don't buy something for someone that YOU really want, knowing that as soon as you get it home you are going to justify keeping it for yourself. Oh, I make this mistake ALL THE TIME. It's an expensive habit.
2. Similarly don't buy something for your better half that is something that you really want for yourself. If you're like, "Man. I LOVE milkshakes. A milkshake maker would be SO COOL," don't just give your husband a milkshake maker. HE WILL KNOW. I learned this when I gave Mr Nerd a crepe maker five years ago. He stubbornly REFUSED to make me a single crepe on it, despite his Belgian background which really, meant he should have been crepe-ing at least once a week. (Plus you can just use your blender for milkshakes).
I love giving gifts that are home and home décor-related – that's what I am obsessed with; and also because personally I love receiving gifts for the home (as long as that person knows my taste!) Home gifts tend to be practical, pretty or both and if it's something you use or see every day then it's a nice reminder of the person who gave it to you.
So today I'm sharing some of my gift ideas – home-related and home décor presents for the people in your life who are hard to buy for.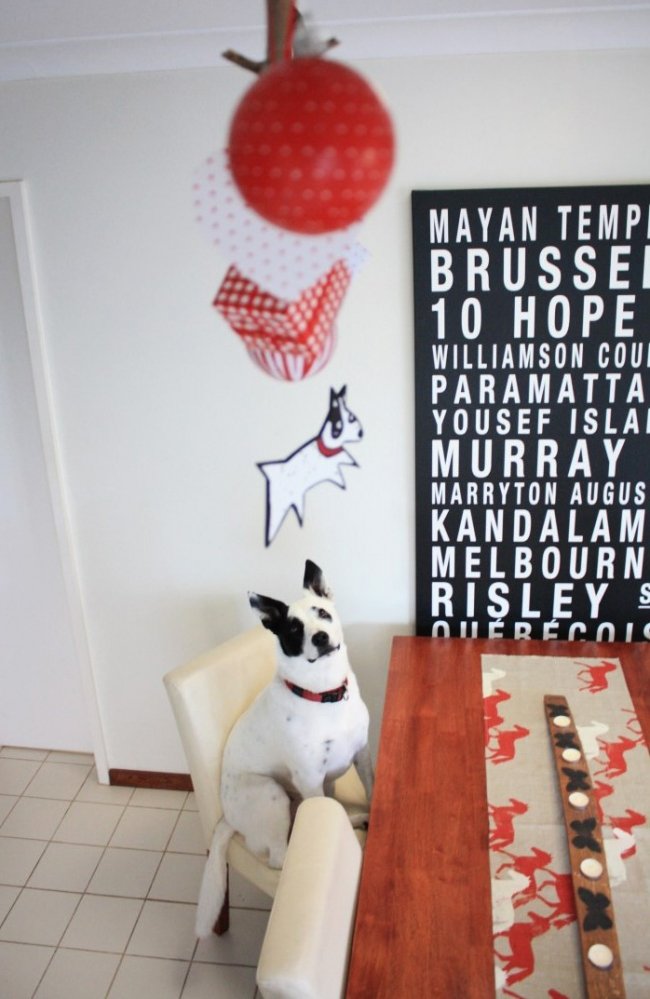 HOUSE NERD CHRISTMAS GIFT GUIDE
YOUR HUSBAND
As he will more than happily tell you, I've had a couple of misses when it comes to buying gifts for Mr Nerd, like years ago when I gave him this brown Jedi knight robe that was actually a bathrobe. My thinking was, "He's a boy, he likes Star Wars, he doesn't like wearing pants, he'll like this Star Wars bathrobe." We kept it for years in the cupboard, he NEVER wore it, I finally ended up giving it to Good Sammy's and then I got invited to a Big Lebowski themed party like a week later and was like, "Ahhh! That Jedi bathrobe would have been perfect for my Dude costume." (It's always the way with decluttering, isn't it?) My husband is hard to buy for. His salary surpasses mine so if he really wants something he buys it himself and he's definitely not a 'stocking filler' kind of person.
Don't tell him but this year I am going to find him some really beautiful, small Japanese or Australian-made hand-crafted cups. I want ones that will look beautiful in our home - those handmade ones that feel as good in your hands as they look; clay, ceramic, stoneware, whatever. (Give me suggestions!)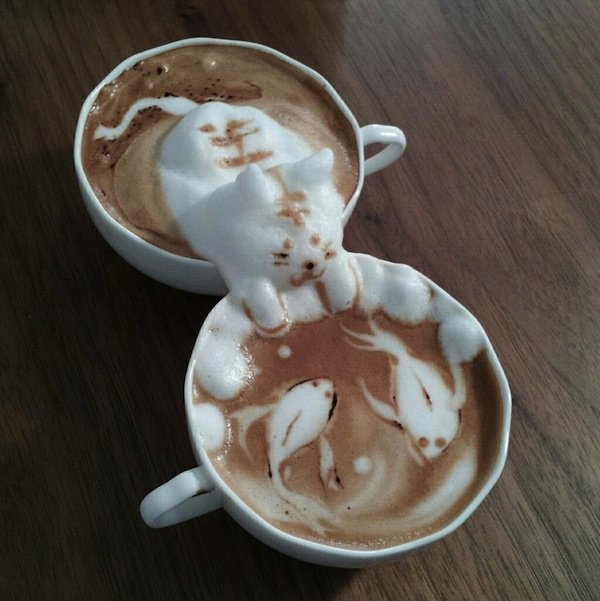 Also, a beautiful bottle of whiskey for his whiskey shelf. Or whiskey tasting classes. If you don't know anything about whiskey, text his best friend to give you suggestions. Hibiki Suntory Whiskey is a pretty failsafe one.
YOUR SEVEN-YEAR-OLD NEPHEW
When it comes to little, crazy kids who make you tired just looking at them I think the best idea is to give them something that will keep them outside, away from you, while burning off all their excess energy on Christmas Day. Inflatable pools, a slip 'n' slide, some kind of sporting equipment.
Roald Dahl book. He is one of the best authors. He's still relevant and funny and original. Gifts Australia have this awesome treasury.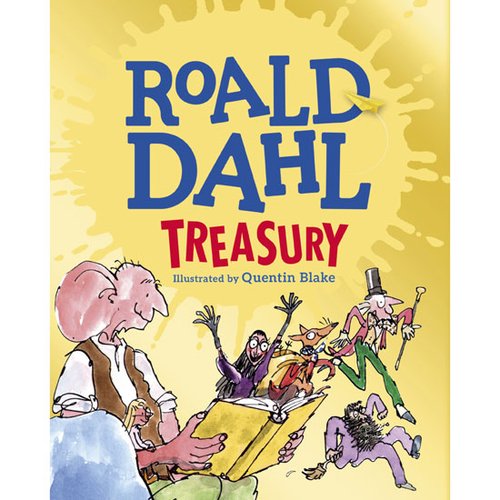 CO-WORKER YOU DON'T REALLY LIKE MUCH BUT YOU DREW THEIR NAME IN THE SECRET SANTA


Secret Santa. Love them or hate them? I am not a big fan. When my group of friends or workmates used to do them I always used to hope I'd draw my crush's name; never happened, would pretty much always get that weird girl from Accounts or that really boring guy with no personality.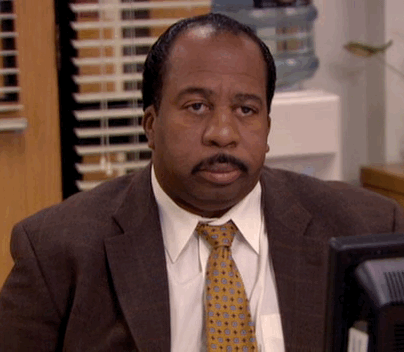 For women you don't know a lot about - I always think you can't go past a gorgeous candle and my faves are the ones that smell good enough to eat - from Glasshouse and the soy wax ones from Clean Slate.
In my opinion, boys don't tend to be so openly enthusiastic about their fondness of scented candles so another idea is a gift voucher for lunch at a local café. Or movie tickets.
YOUR BOYFRIEND
I'm hoping you don't have a new boyfriend AND a husband and just one or the other. That just makes things too complicated.
I once gave my ex-boyfriend this wooden bench that had a concealed esky in it and I filled the esky up with all these craft beers and European beers. I thought it was an awesome idea and I would totally get cool girl points. Wrong. After we broke up he was like, "By the way, that birthday when you gave me the beer, that was the worst gift. Why did you give me such a crap present?" Um excuse me. I thought it was supreme!
I'm totally going to use this idea here so: Esky of craft beer.
If he loves to cook – an Anova sous vide cooker is a fun idea. These things were launched on the back of a crowdfunder. Mr Nerd bought one a few months ago and it makes the BEST lamb cutlets I've had.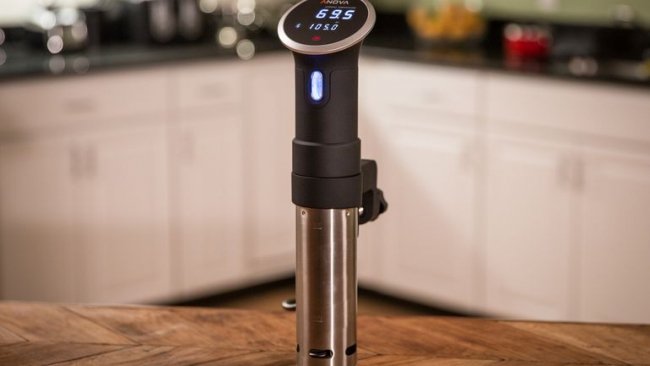 YOUR BROTHER
Something that will bring some class to his home. He is a proper man now; it's time to start shedding the dirty uni student house feel and start furnishing and decorating his place like an adult so his Tinder dates aren't frightened away.
This 12 piece Laguiole set is the real deal and it's beautiful. We got this in black for our wedding and we love it. Being Laguiole, it's not cheap though so maybe do the whole "Mum, Dad, can you please chip in and we get this for him" thing.
Failing that, a Gold Class movie pass so he can take a friend to the new Star Wars.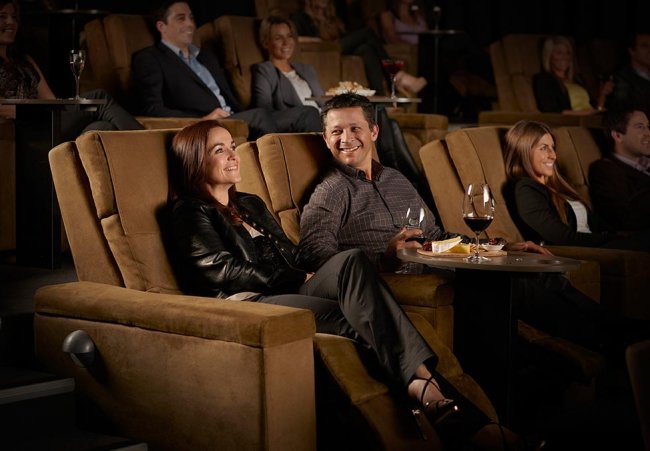 YOUR WIFE
Pet photo shoot or portrait. Sally Ridge draws really nice pet portraits.
YOUR INSTAGRAM FRIEND
A cactus or succulent in a cute pot. Because minimalism.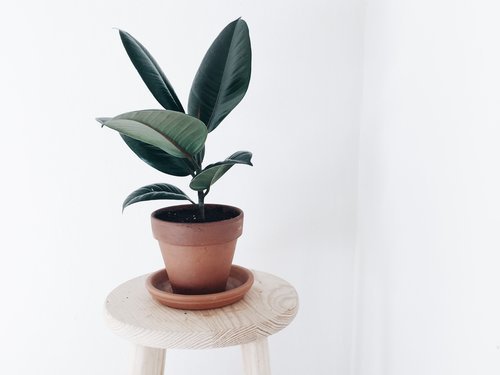 Anna Gare glass jar tumblers for their green smoothies.
The %20%20%20%20%20" target="_blank">Kinfolk home book for getting that very simple, uncluttered style at home.
YOUR AUNT
A pot of herbs or a plant for her kitchen windowsill. I am ALWAYS giving potted plants as host gifts and thank you gifts but I just think they are great things to give. A girl cannot have too many indoor plants. Indoor plant lady is the new cat lady.
YOUR DAD OR FATHER-IN-LAW
Dads usually have everything already, don't they? What we often do is upgrade something they already have – table tennis racquets, squash racquet, barbecue tools, really nice whiskey tumblers.
YOUR MUM OR MOTHER-IN-LAW
My mother-in-law has a big country garden and loves gardening. She is also a ruthless, methodical and admirable plant trimmer. These Stephanie Alexander garden pruners would do nicely. Or this set with the little herb labels.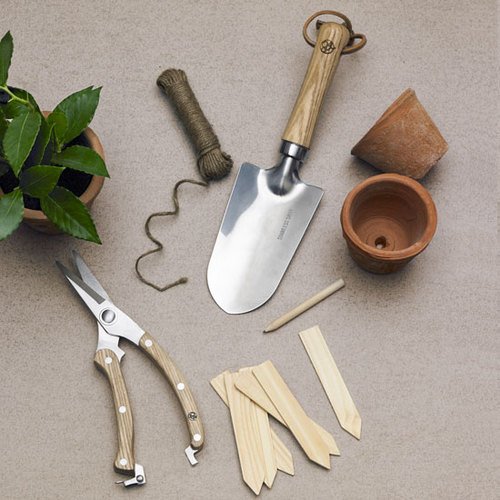 A big, beautiful house plant like a fiddle leaf fig (still love them) or a ficus.
My mum actually really likes snowmen, and she has this weird army of them that get pulled out every year and lined up in formidable clusters in her front hall, but snowmen are not to everyone's taste so I won't recommend this.
YOUR BEST FRIEND
A framed print. This fiddle leaf fig one is cute. It's even more appropriate if she is a plant-killer.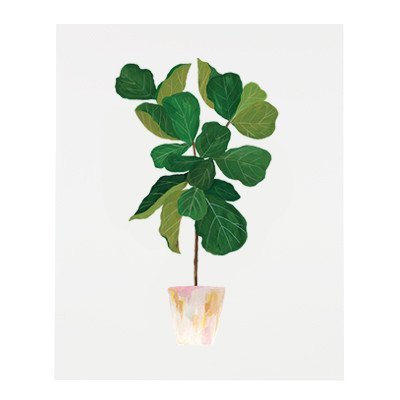 The gym exercise mat that speaks the truth! I exercise, but usually the whole time I'm thinking about what I'm now going to eat when I get home. It gets me through. This mat is perfect for Bikram and horrible pump classes.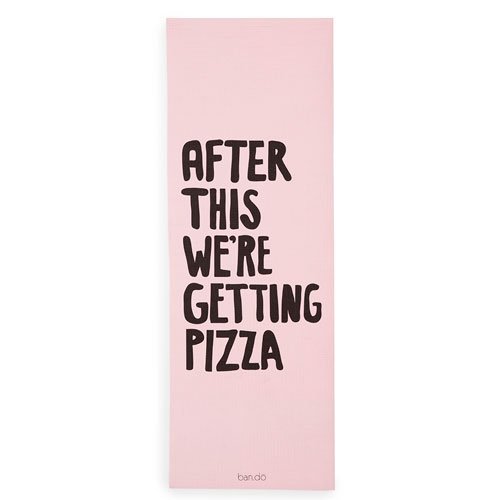 The %20%20%20%20%20" target="_blank">Design*Sponge at Home book is still one of my favourites. A good gift if your friend is into homes and design.
YOUR KID'S TEACHER OR DAY CARE PROVIDER
You probably don't know them well enough to give something personal, but that doesn't mean you have to be super-bland.
This plant pot set is sweet.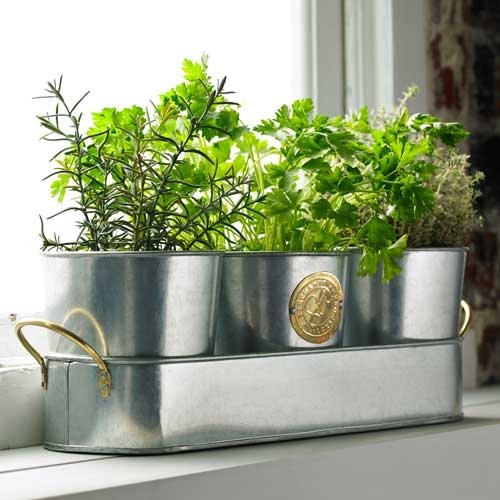 Homemade jam. My mother-in-law showed me how to make jam this year using mulberries from our tree so this year I've got jam stockpiled in our pantry, ready for gifts.
Is it a crime now to bring nuts into a school? I am not sure – but I think baked goods are always appreciated.
YOUR TEENAGE COUSIN
One of those ginormous round towels for endless days lounging around on the back lawn or the beach.
I don't care how cool you are, or how old, or how 21st century, you are never too cool for stickers, and sticker books like these Ban.do ones are nice. There are pizza stickers. Enough said.
Smartphone projector. I love this idea when I first heard about them. I know there's a way you can make them yourself; sounds too hard to me.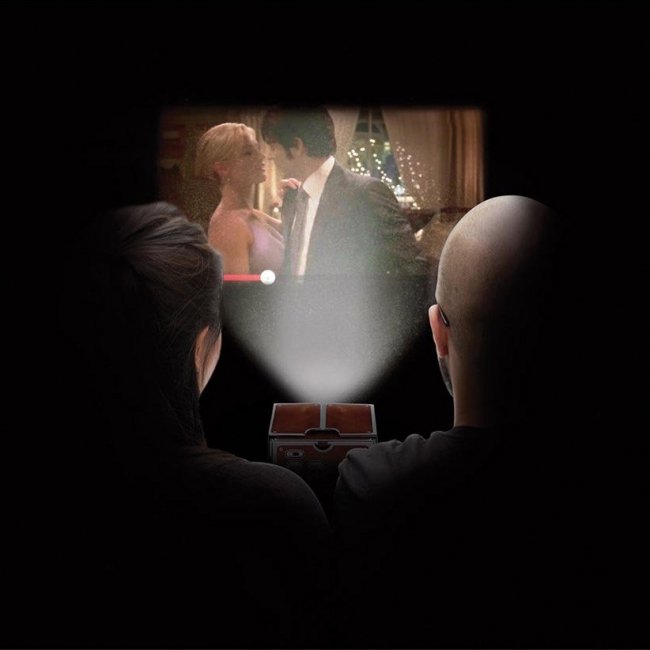 YOUR FIVE-YEAR-OLD NIECE
Shopkins. Why do little girls like these things so much? My nieces are addicted and have them on proud display in their rooms. I don't understand, but that's ok. You can buy them while you're doing the grocery shop too, which is convenient.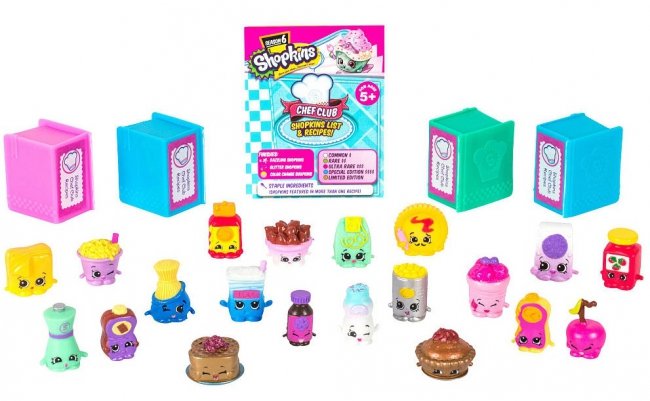 Beautiful %20%20%20%20%20" target="_blank">colouring-in book.
Little wall decals for their room. How cute are these mice for their skirting boards?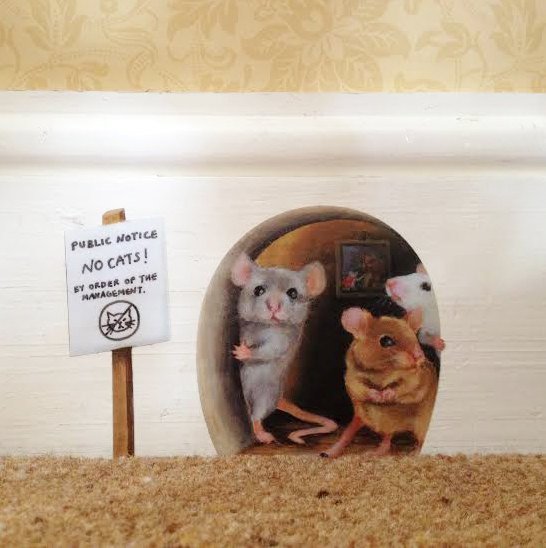 YOUR SISTER
My younger sisters have now moved out of home (across the road, kind of Everybody Loves Raymond to me, but nevertheless) and are in the process of making their flat a home. It's looking very sweet. A great book on entertaining or home décor is a nice idea. All in Good Taste by Kate Spade has great ideas for entertaining at home.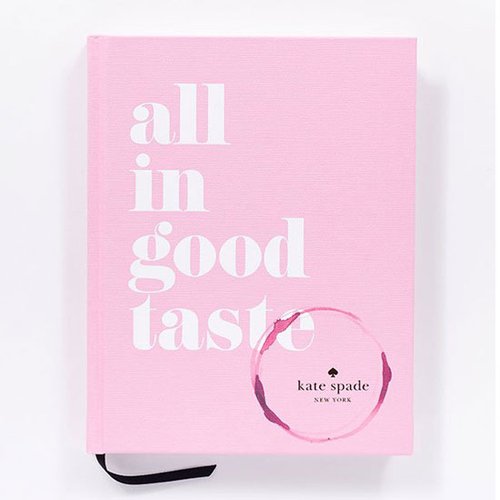 I also feel like there is so wonderfully energising and inspiring about Emily Henderson and the way she makes decorating seem so accessible and do-able, so her book Styled is another.
Another idea is a cute bar cart. See if you can snap one up vintage – I saw a 1960s cane one for $80 at Melville Markets the other weekend which had a built-in glass tray you could lift up to carry your drinks around. Oh my, it was cute. My friend Nat from Bowerhouse sells new ones, we were given one for our wedding and I love it.
YOUR GRANDMA
Something practical yet cute like these duck measuring cups. To be honest, I want them.
Arlo and Co personalised leather key tag. Tactile and pretty AND useful.


YOUR GRANDPA
I think 'grandpa' and I think slippers. This is probably a bit stereotypical, but slippers are still good gifts! I would be happy with new slippers as a gift. Grandpas are hard for me. Mine both passed away a long time ago. What does yours like? I think gift vouchers are a nice idea if he's into stuff like that –but maybe skip the tandem skydive in favour of a cooking class.
YOUR PET
Let's skip the animal costume. They don't really like it as much as we think they do. (On that note, did I tell you my sister and I recently dressed Little Nerd in a tiger costume for Halloween that only later, as we found out, was actually a costume intended for pets? I was wondering why it was such a funny shape. Never mind).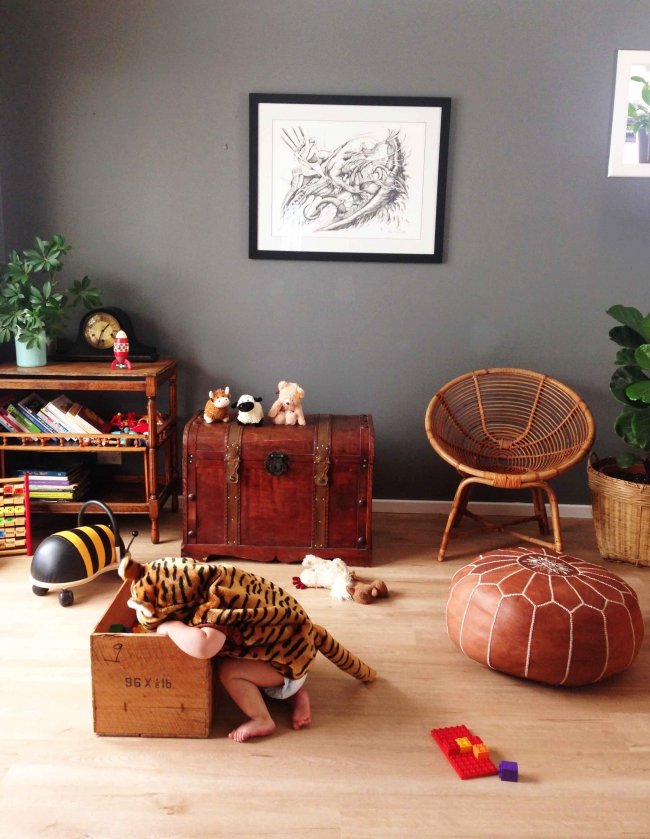 A really cute pet bowl that goes with your house.
Plus their favourite treat is a must. We tend to give Nala Christmas ham til she passes out.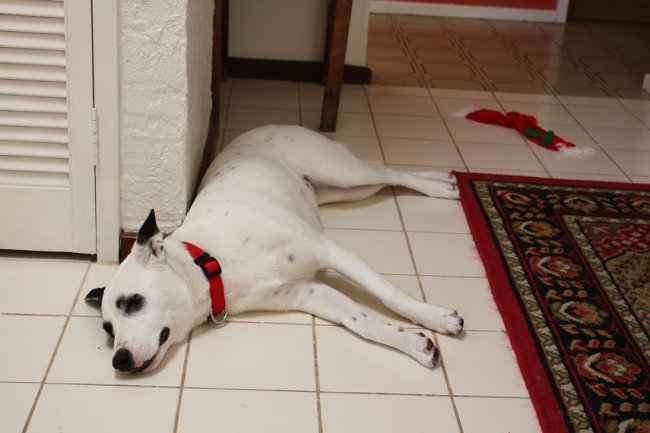 YOURSELF!
Ahhh, the love of a good self-gift. What do I want for Christmas? I thought you'd never ask. I want the Design Sponge book %20%20%20%20%20" target="_blank">In the Company of Women: Inspiration and Advice from over 100 Makers, Artists, and Entrepreneurs, where Grace Bonney interviews more than 100 entrepreneurs and creatives.
I love to cook, Italian food, pouring myself a wine (chef juice) and trying a new recipe and just kind of zonking out and not thinking about anything else. What I really want is one of those tabletop pasta makers even though I'm not sure how much time I'd have to make pasta. Homemade pasta is just so good though. Hmmm. Maybe I'll give Mr Nerd a pasta maker.
What are you giving – or hoping to receive – for Christmas this year? What do you buy for people who are hard to buy for? Maya x