Posted Monday, August 5, 2013 in:
Before & After
Nerd Life
Our bathroom makeover is finally finished! At last I can say that we have actually completely renovated one room of the Crap Shack. (The smallest room, admittedly, but also the ugliest). Do you remember what it looked like before, when I wrote about starting to gut it?
I absolutely hated this ensuite. It had 70s brown tiles with pink roses, an old vanity with a cream basin and a jarrah benchtop and chipboard that was starting to peel and rot. There was a gap in-between the bathroom vanity and the dilapidated shower frame that attracted dog hair, people hair, mould and dust bunnies. You had to hold down the toilet flush and pray for success. The ceiling light was a chunky, heavy 70s glass affair that looked like a giant crystal ashtray and I was constantly terrified it was going to drop off the ceiling one day and crack my head open. And the whole bathroom was mouldy and damp and smelled like an old people's home. There was not ONE THING I liked. But now – it is DONE!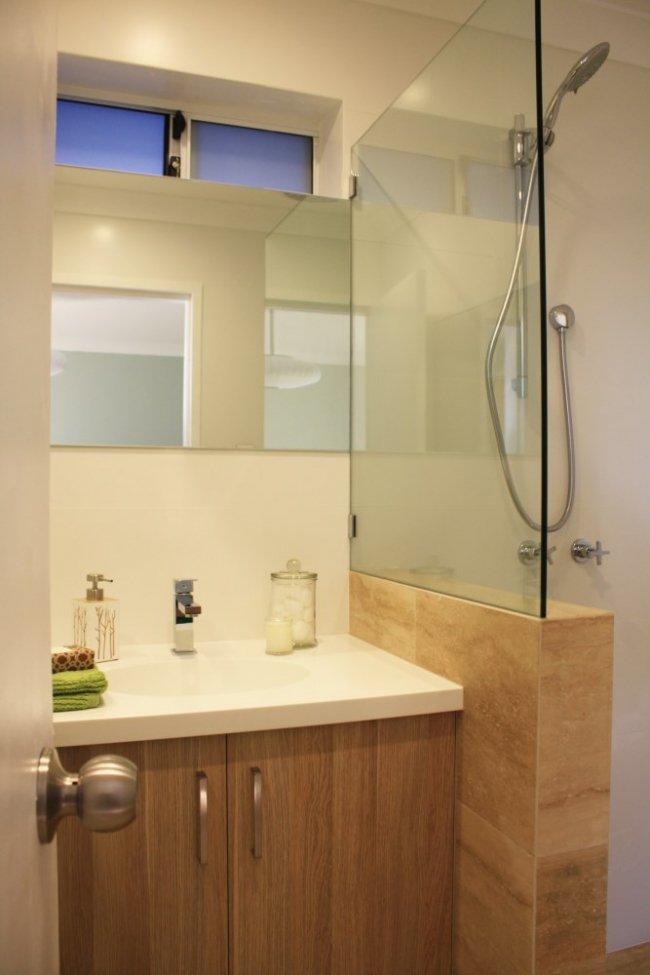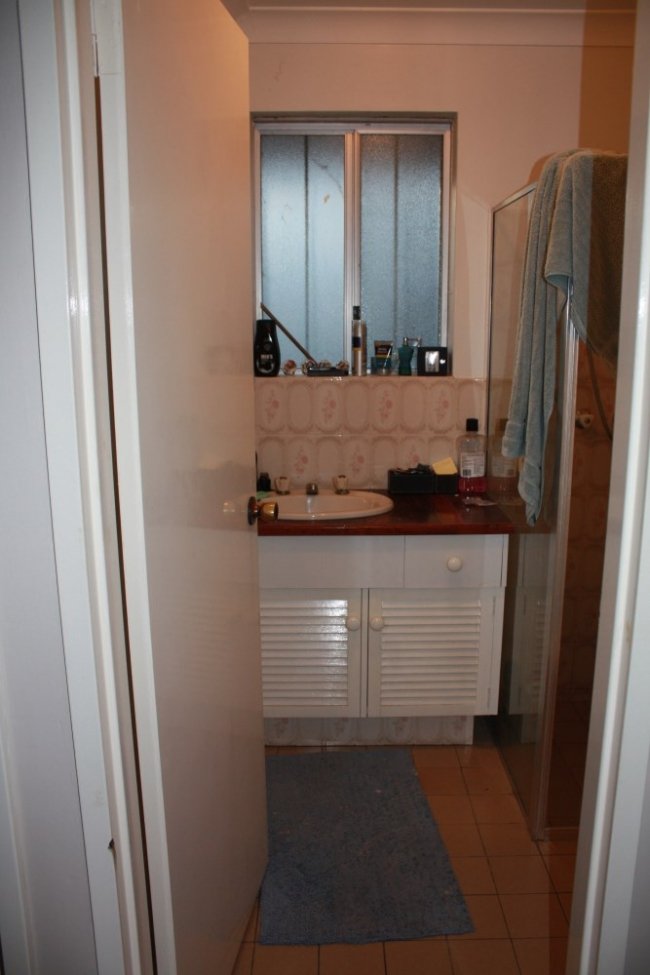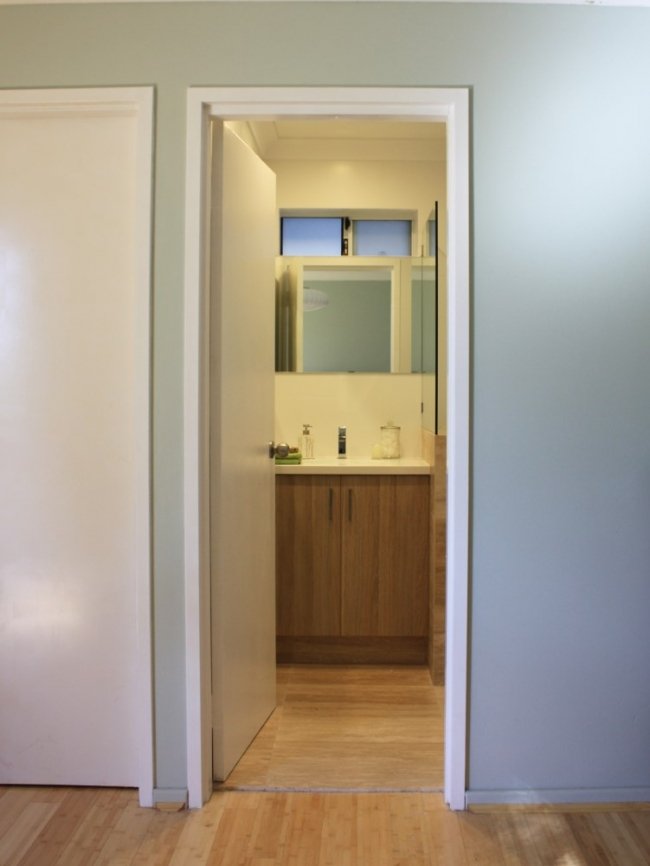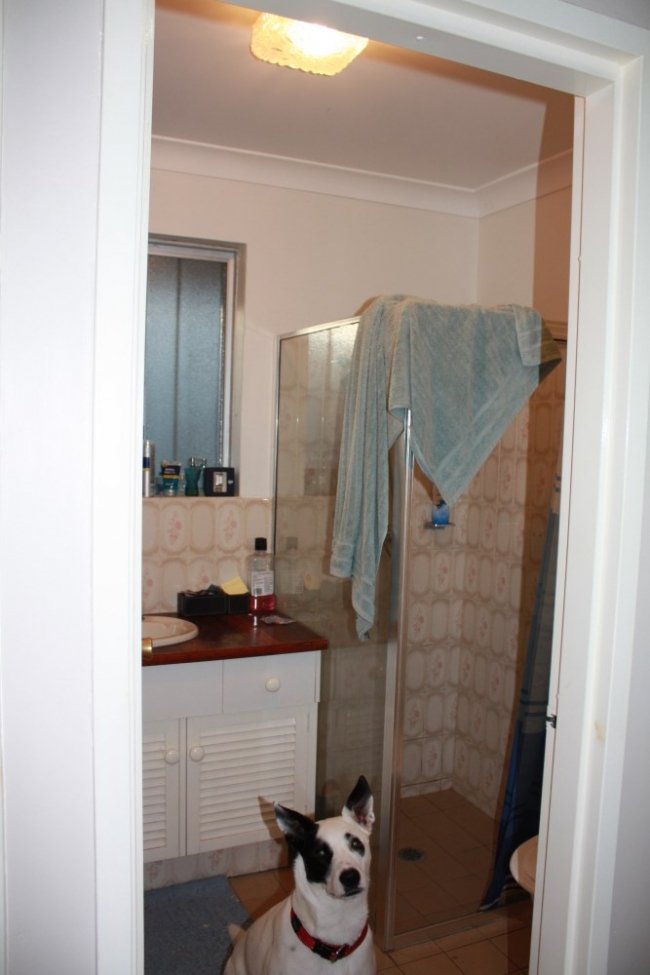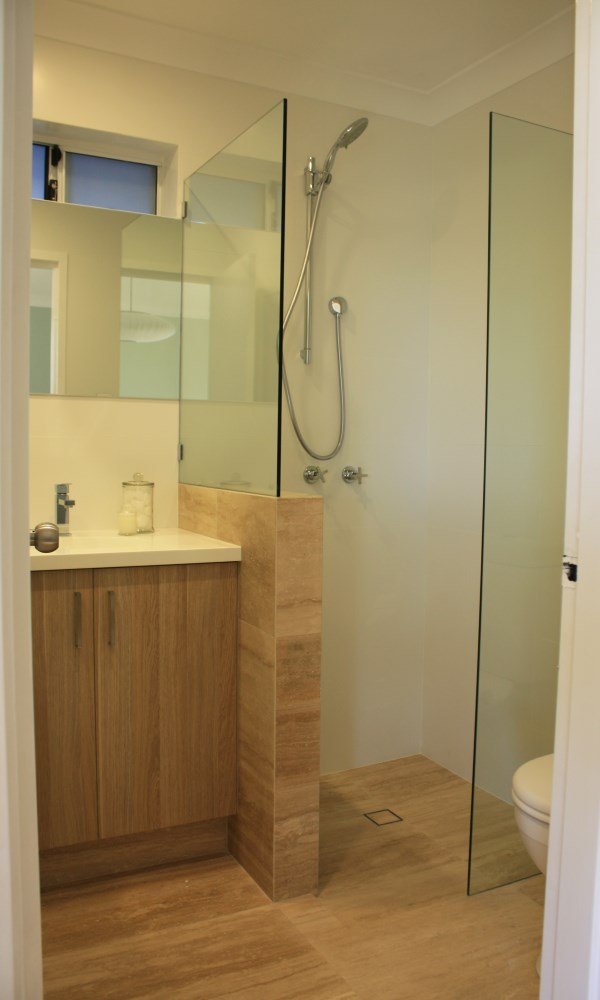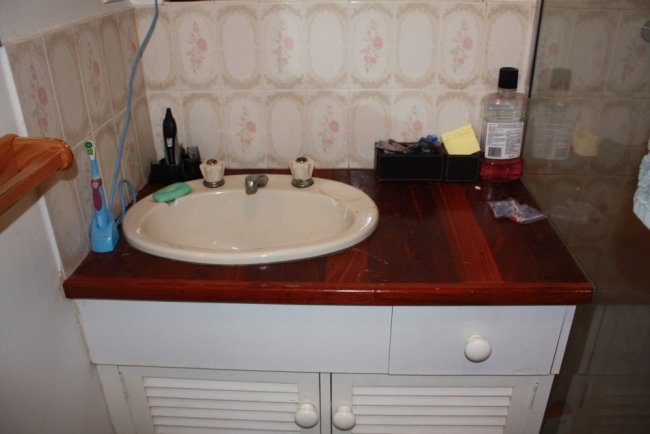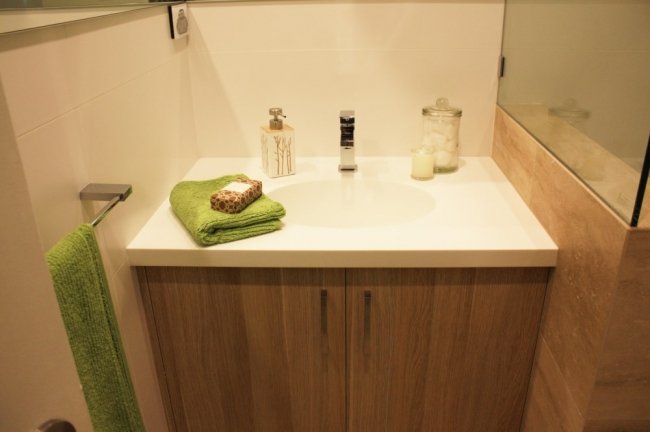 Massive thanks to our friend Mark Pettit, tiling genius, because without his perfectionism the bathroom would not have looked anywhere near this good! Mr Nerd and I lived with the horrible old ensuite for more than THREE YEARS (eww) and I can still remember every inch of its brown and pink revoltingness. But now that the ensuite is all sparkly and new I find myself wandering in there to stare at it, and polish the tap with my sleeve, wipe dust off the vanity, but not use it. The crazy part of me doesn't want to dirty it. I haven't even pooped in the new toilet yet. (Too much information?) The new bathroom doesn't yet feel like it is part of MY raggedy old house. Does that sound silly? I just realised I am going to be one of those old ladies with the plastic still on their couch. Who also talks about their toileting habits. Great.
I love the ensuite – this is our first bathroom renovation and I think it has come together nicely - BUT (yes, there is a but!) Mr Nerd and I agree (and yes, we agree on something for once) there are certain things that we didn't know about (like towel warmers) and that we might have done differently, had we known more. Ahh. Hindsight. (Where were you when I was 13 and decided to cut off all my eyelashes?)*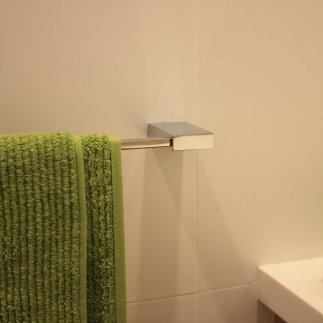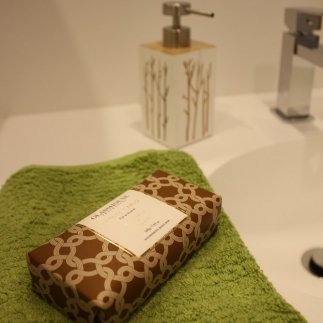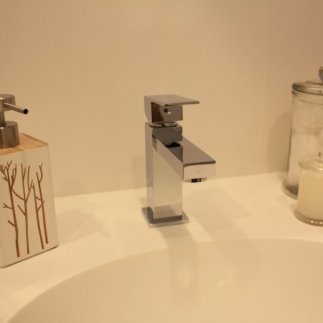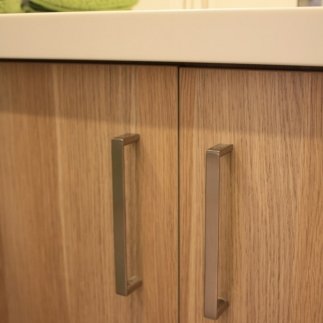 The very restricted space of the ensuite was one thing that made this renovation a challenge, but I'll tell you more about all those things – what we were really happy with, what we would do differently next time - in another post. I'll also break down how much all the renovations bits and pieces cost us, because hey that's what I always want to know! Stay tuned nerds and hope you're having a good Monday night. I'm off to go examine my new toilet and not use it. Maya x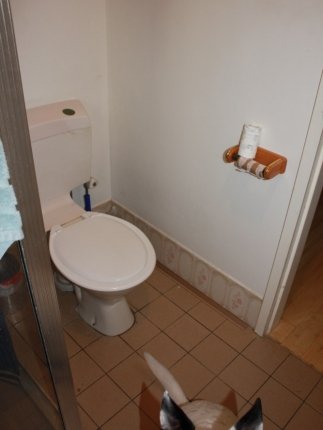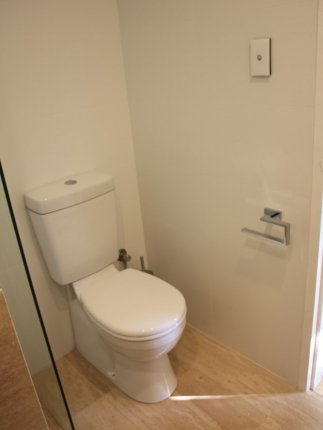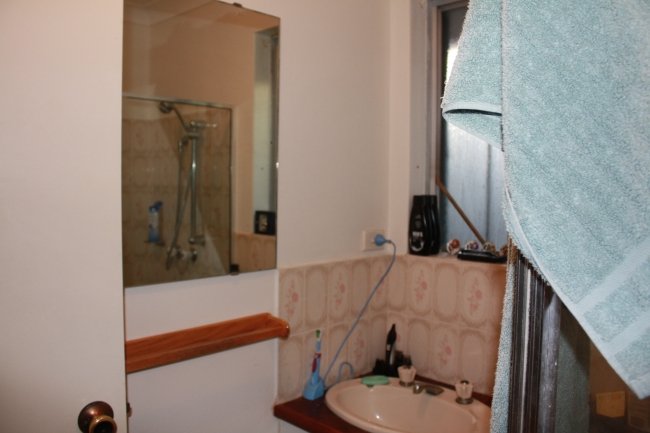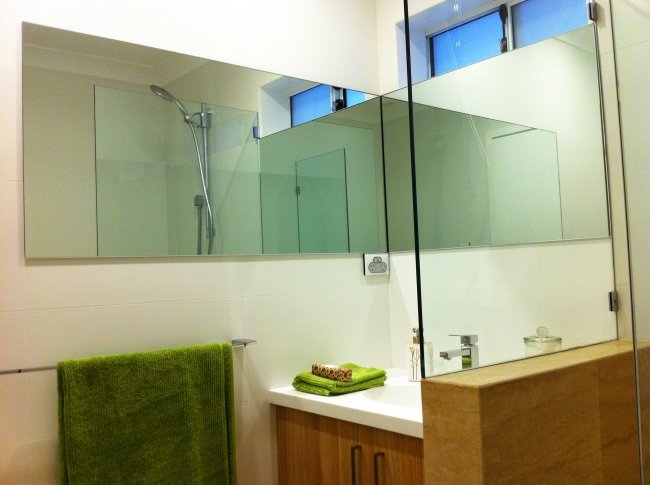 *Don't do this. I did it because my BFF said her cool cousin Coly who was 16 and studying beauty therapy said if you cut your eyelashes off they grow back thicker. Catherine. I know you are reading this. For two weeks I couldn't blink properly without my eyelids sticking themselves together.