Posted Friday, December 2, 2016 in:
Obsessed With
DIY
Perth, I'm pretty proud of you. Even though we've always had our share of talented artists and makers, ten, fifteen years ago, we weren't exactly known for having the most vibrant or connected creative scene. And I couldn't stand that awful term 'Dullsville' was so often bandied around by people smugly moving to Melbourne!
That's definitely changed. Now Perth is pumping out these fantastic, talented artists and creatives, makers and designers of all backgrounds and all industries. Maybe, in a way, being the most geographically isolated city in the world is actually beneficial for us. We now have a thriving, growing community that encompasses local creatives of all kinds, whether your creative outlet is your full-time career or a passion project you do in your spare time.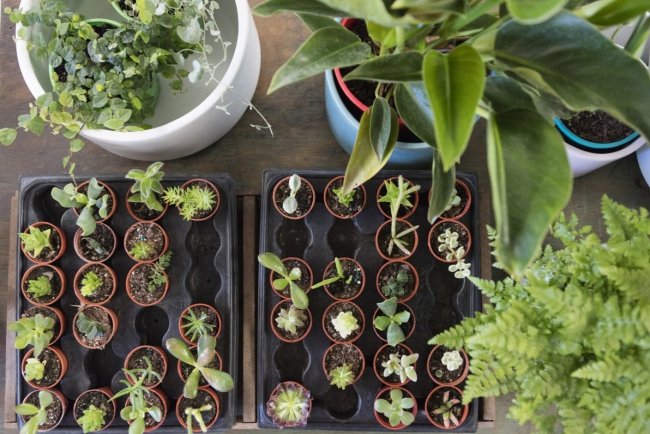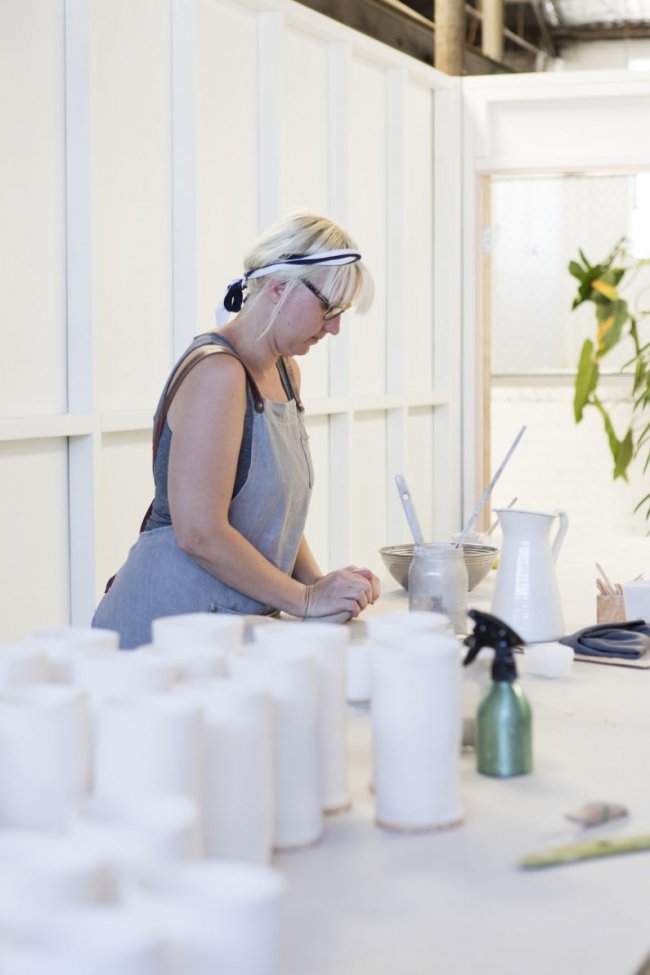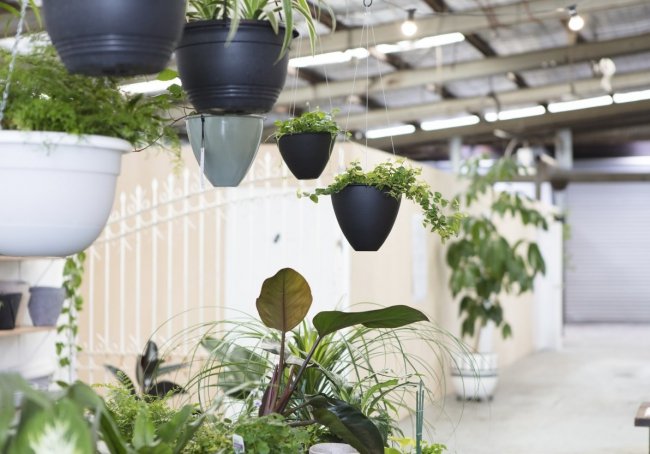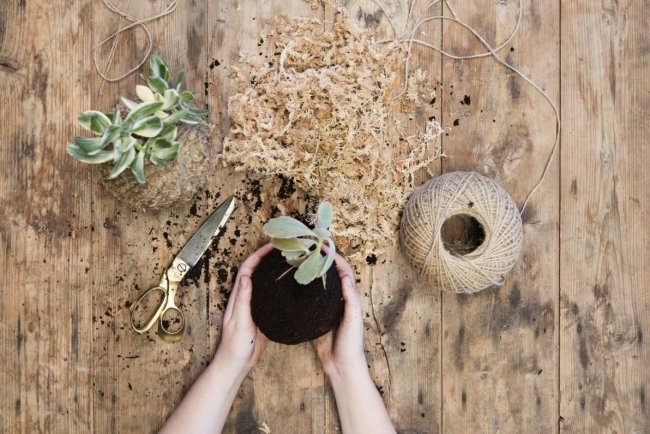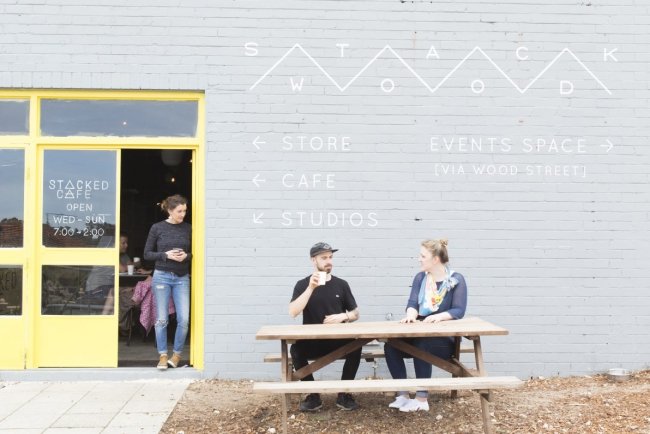 I feel like people are tapping into their creative sides in whatever way that is – art, photography, writing, floristry, ceramics, textiles, graphic design, candle-making, whatever. On top of that, the surge in social media has seen Instagram and Facebook connect so many people. Yes, yes, I know some people hate social media… but I think it's such a fantastic outlet for people to showcase their work to people all over the country. If you're starting a creative venture, it can be such a brilliant aid for breeding confidence, support and real-life friendships.
As the creative community in Perth has quadrupled, so has its number of creative spaces – studios, joint workspaces, warehouses, rent-a-desk hubs, concept stores and cafes. One of these newer ones is Stackwood - and it's one of my favourites.
Born in a huge old Fremantle warehouse that was a former diesel factory, Stackwood is a creative venue and concept store. It currently comprises seven studio workspaces for numerous creative businesses including Tiny Print Press, Winter Wares, The Little Posy Co and Hubble + Duke, amongst others. (I even daydreamed about having a little House Nerd space there until I realised that for now, with my Little Nerd, home is probably best for my blog!)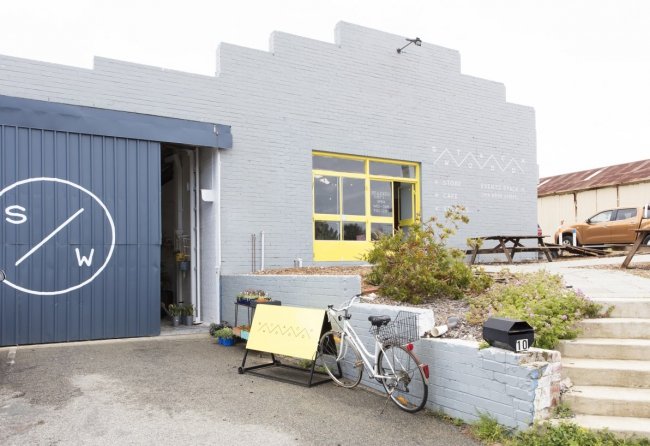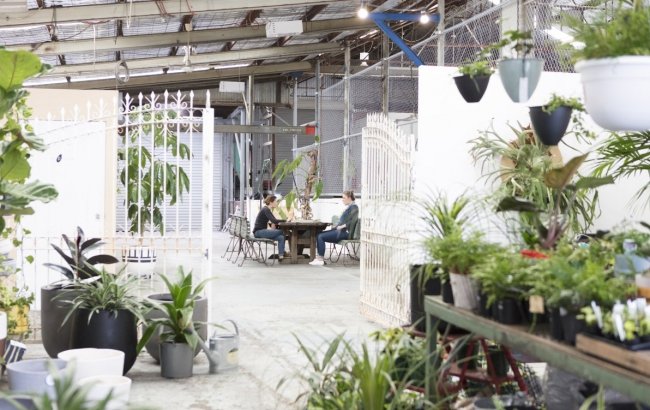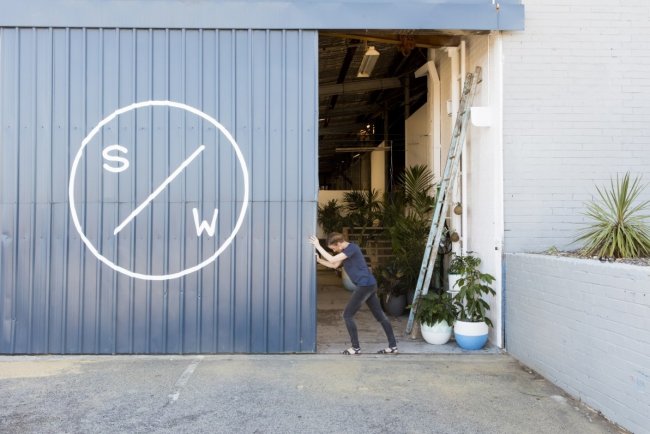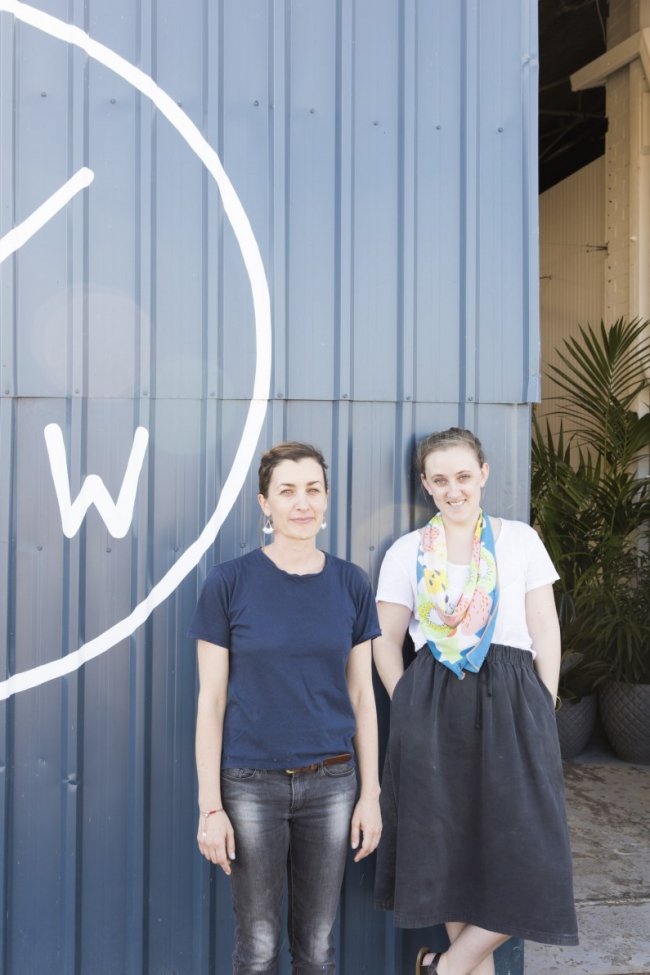 Stackwood is run by director Sarah Bell and Amy Snoekstra. If you frequent Fremantle often, you might think Sarah looks a little familiar – she began iconic George Street boutique shop Willow and the Bowerbird. I first interviewed her years ago for a story for George magazine (I told you everyone in the Perth community is connected somehow!)
Sarah tells me after many years running the store, where she formed bonds with tons of creative folk and community members, she was ready for a new challenge to present itself. "So when the opportunity to take on a large former diesel mechanic's warehouse and transform it came along, I jumped at it!" she says.
She and Amy had an idea for creating a creative space that would house workshops and retail. "When we discovered the space with its massive proportions, we realised we could create our own in-house creative community by building studios for creative businesses," says Sarah. "Because Stackwood is in a semi-industrial area of Fremantle, we wanted to provide lots of different reasons why people might come to visit our space.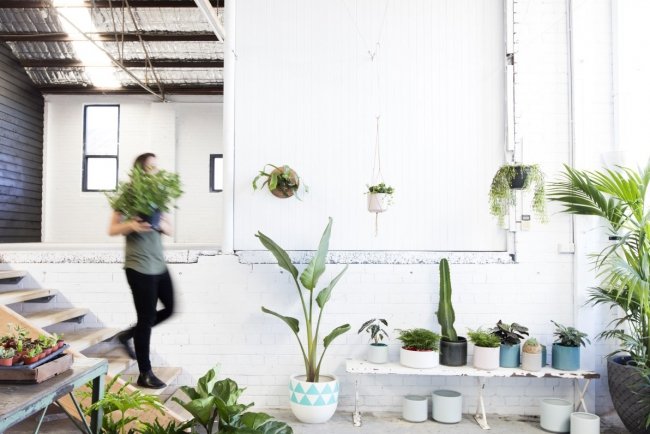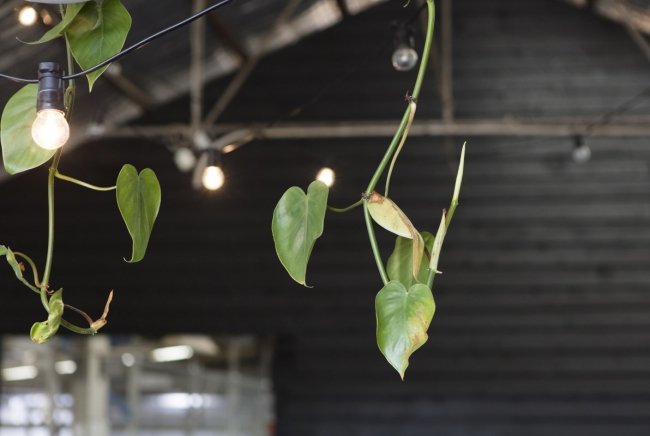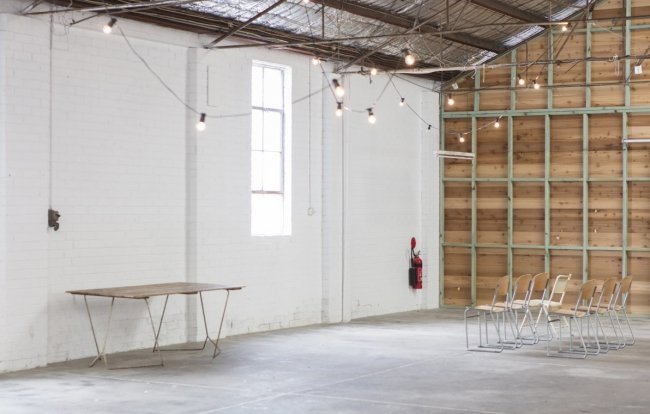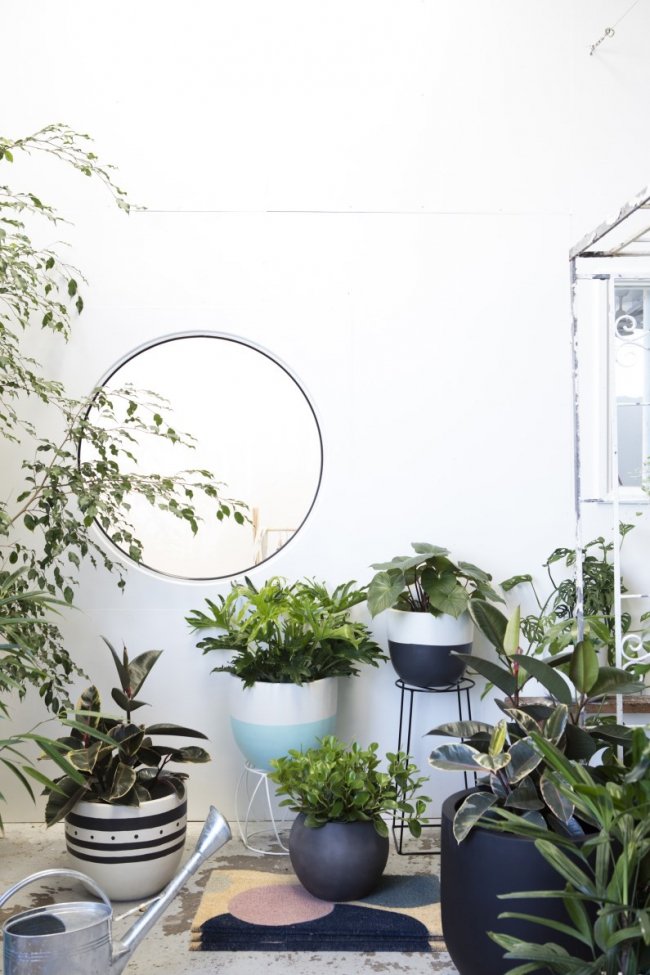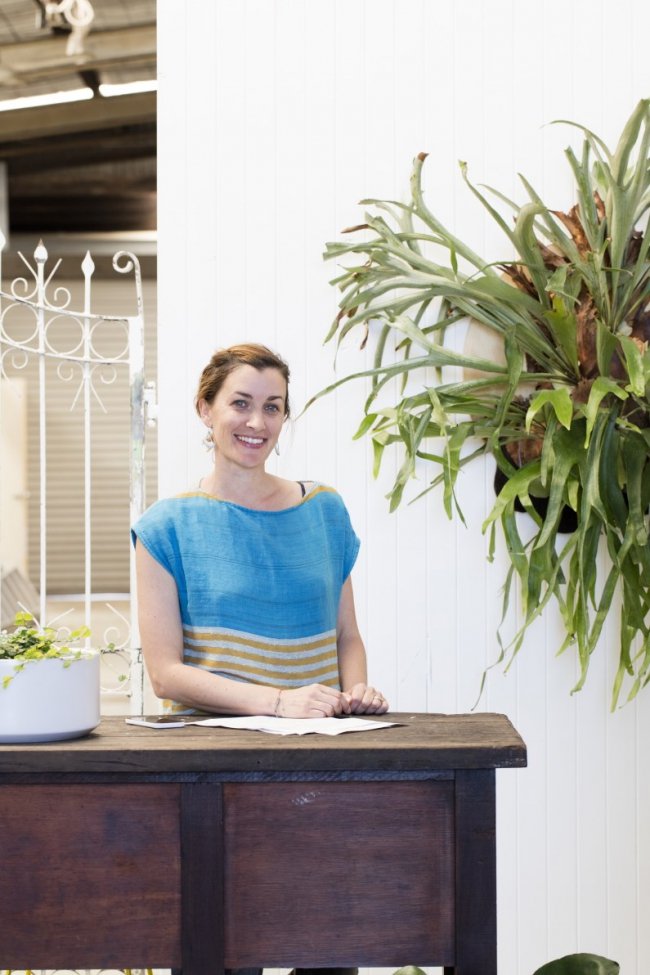 "We didn't want it to be purely a retail space or an event space or even just studios - all of the ingredients together create a dynamic mix. Our hope is that Stackwood will bring people together in lots of different ways that enrich their lives and make them feel more connected with their community.
"The vision and the space are still becoming realised and every now and then we have to remind ourselves how far we've come - it's such a big project!"
Stackwood now has an awesome concept store with a great array of indoor plants and it also recently launched its own café, Stacked, which has quickly become a much-loved local hub. And the barista's name is Joe, guys, it cannot be more fitting. (He makes coffee that is like a balm for your soul. I could really do with one of those coffees right about now).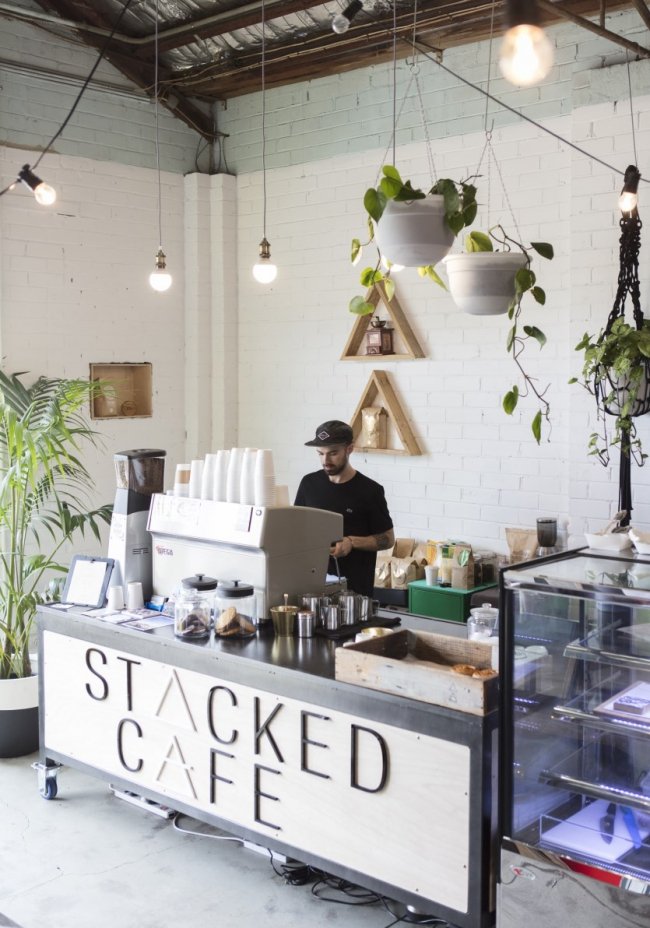 I first went to a workshop at Stackwood right after it first opened. It was one of the first events/workshops/industry things I went to after having Little Nerd, and even in my baby bubble fugue state I knew instantly that this place was going to be BIG. It's a bubble of productivity with this very calm yet energising vibe and it keeps getting better.
From the start, one of Sarah and Amy's aims for Stackwood was to encourage people to take a step back and slow down in their busy modern lifestyles.

"We want to encourage people to slow down in this fast-paced urban world and bring them back to the intrinsic nature of us all - to create, make, mend, grow, and share," says Sarah.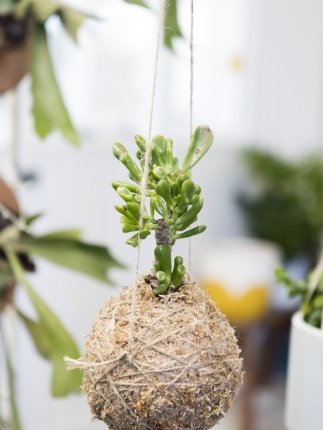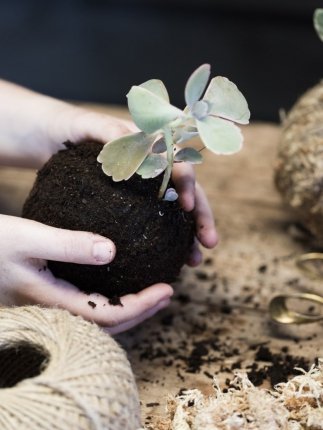 Their event space now hosts free community events, like their food swaps, as well as workshops and other events. You might have seen my posts on Instagram lately where I joined the group Garage Sale Trail held at Stackwood and had a stall there.

I am soon going to one of their upcoming workshops, the Handmade Holiday workshop, which is next weekend (Saturday December 10th) There is more info below if you want to get a ticket.
Since having Little Nerd and being so flat out with work, it's been such a long time since I've had the chance to craft or just switch off and make something tactile so I am SO excited about this. I am doing the Christmas wreath-making workshop with my buds Floral Army (who did our wedding and gender reveal party flowers). These guys are the succulent's flowers. (I just made that up. I told you I needed a coffee).
You can check out some of the info and link below – would love to see some House Nerds there. But if you can't attend a workshop, and you haven't been there yet, Stackwood is definitely a great excuse for grabbing a coffee next time you're in Freo – it's a Perth place well worth adding to your list of places to check out. Maya x
You can visit Stackwood at 10 Stack Street, Fremantle (check their site for opening hours), their website here where you can find opening hours, or follow them on social media on Instagram @stackwood_ or Facebook here. All images in this post by Bo Wong Photographer.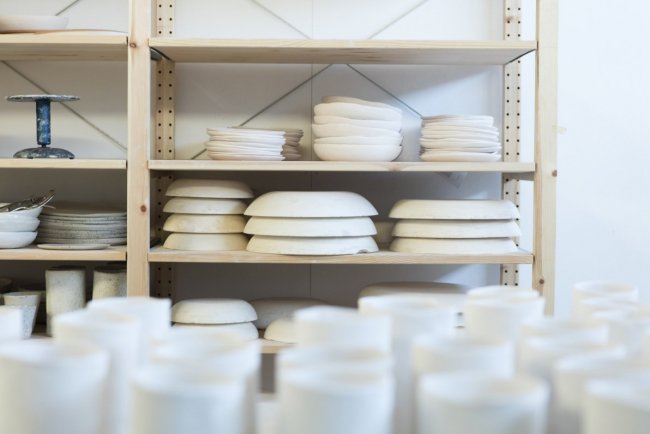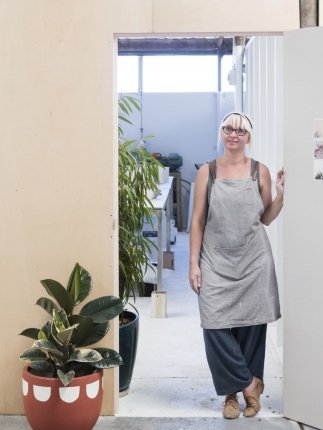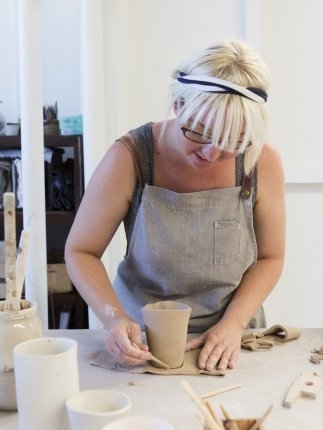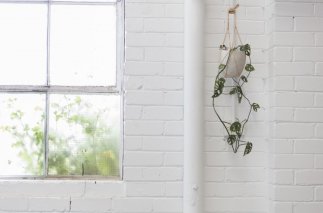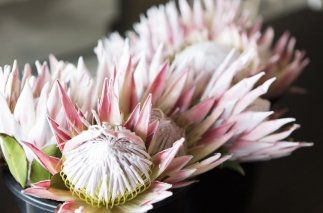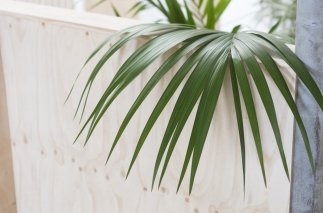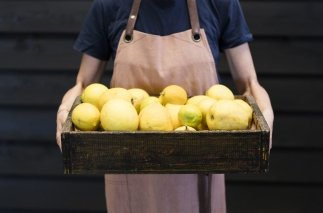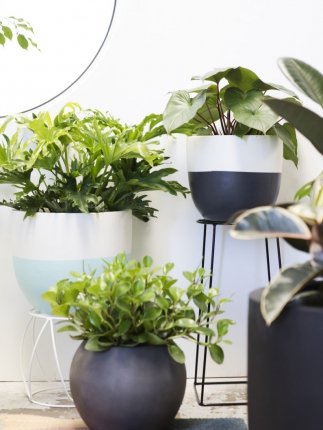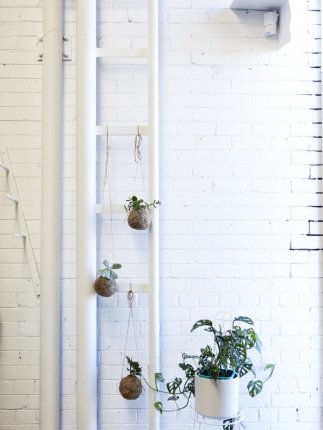 DETAILS
Saturday the 10th December, 10:00am - 4:00pm
THE WORKSHOP
Join us at Stackwood this December for a special full day of workshops in the lead-up to Christmas. It's no secret that we love handmade gifts and wares here, so we've decided to offer a selection of classes around the theme of preparing your home for the holiday season.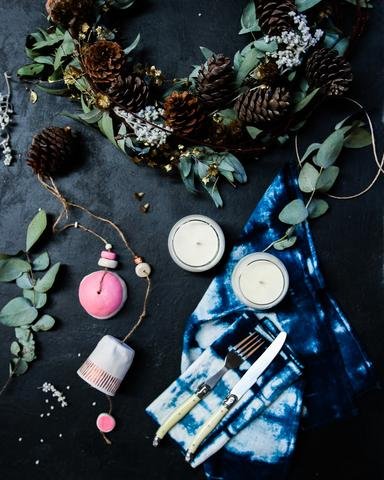 Choose two classes between four class offerings to curate your own full day of making and creating:
Make a botanical wreath with Alicia and Annita from Floral Army
Your own Shibori-dyed napery with Tanya Cain-Abbs from Old Grey House
A selection of hand painted ceramic bells with Simone Nabholz from Winter Wares
Your own scented soy wax candles with Kat Snowden from Clean Slate
At midday we will all take a break for a spectacular long table lunch. Lunch will be an opportunity to connect and share a beautiful wholesome meal with paired wine.
WHAT'S INCLUDED
Your selection of 2 x workshop sessions, one in the morning and one in the afternoon. Each workshop is designed so you leave at the end of the day with your seasonal crafts. All the participants and workshop leaders will share a long table lunch of wholesome food, matched wine and great conversation. All tools, materials and lunch will be provided.
THE EXPERIENCE
An enriching day of learning, making and sharing great food and conversation at Fremantle's newest creative venue.

SIGN UP
Visit Stackwood here for more info or to get a ticket.
If you love houses, renovations, before and afters and want to be updated on happenings and new places in Perth, you can follow House Nerd on Instagram @housenerd, Facebook, Twitter, Pinterest or Bloglovin.