Posted Tuesday, September 25, 2012 in:
Obsessed With
I've loved Ambassador de Buenos Aires in Leederville since the first time I drove past it and did a hasty U-turn late last year. Drawn by the name and the enticing store window, I felt like I had to check it out, and it's been one of my favourite furniture and homewares stores since.

I loved this shop instantly. It's different to anything else I have come across in Perth. Everything in it I would love to have in my own house, and store owner and founder Greg Baker follows a similar train of thinking when sourcing wares. "Everything I choose for the shop, I'd want to have in my own home," he says.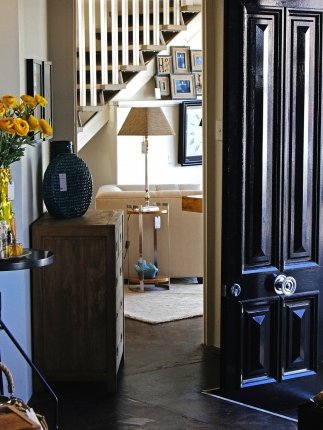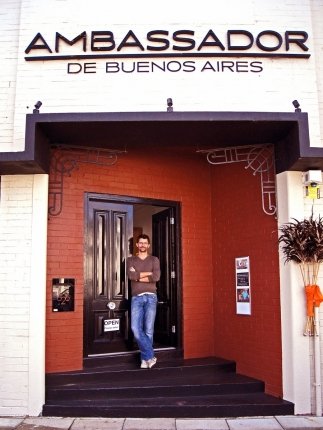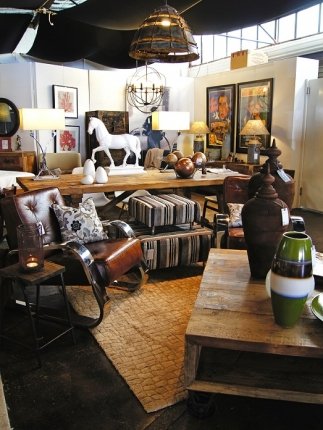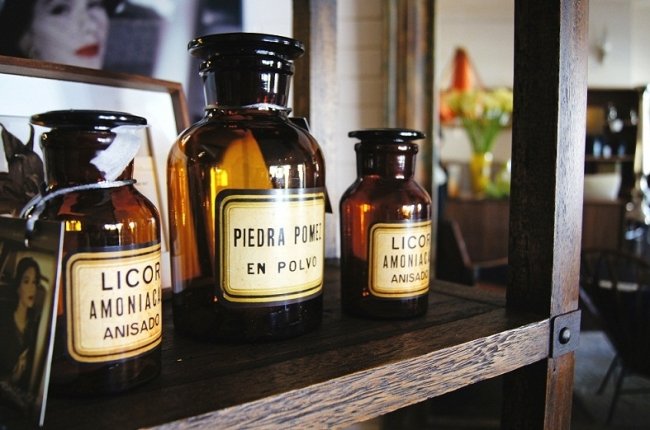 The first time I met Greg, he struck me as someone who was immensely passionate and excited about what he sold, and he is so warm and friendly I think everyone who walks into the shop feels welcome. I met with him again later when Scoop magazine asked me to write about his gorgeous renovated Mt Lawley apartment (you can read that story here) and then had a chat with him again recently when I asked if I could share his shop with you on House Nerd.

Some of you will know Greg's name already. After spending years working in fine arts and furniture design in London before taking to interior design, in 2006 Greg co-founded renowned Mt Lawley interiors consultancy and store Baker & Shuhandler, a name that has become synonymous with glamorous interior design.

But it was during a holiday to Argentina that Greg fell in love with a design style vastly different from anything he had seen in Australia, and decided it was time for a career change. "I was so inspired by what I saw – not only the vintage pieces but what they're making over there," he says of the South American style he fell for. "It had that warmth to it that I rarely really see here."
Wanting to introduce it to Perth and deciding it was time for a new challenge, he left Baker & Schuhandler to start his own shop and interior design consultancy, and launched Ambassador de Buenos Aires in March last year. The store is in a mid-century Newcastle Street building that used to be a mechanic's and panel beaters – you can still see the old pit lines on the concrete floor – and it's spacious, central and has lots of parking nearby. "I liked the fact that the place is quite big at 250sqm, and it's in the epicentre of the best suburbs and close to the freeway," he says.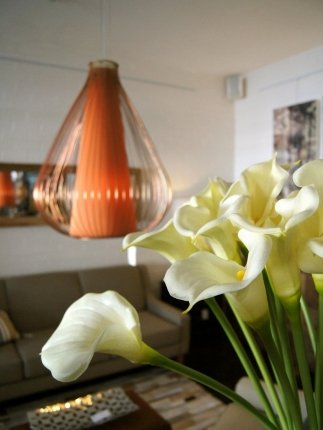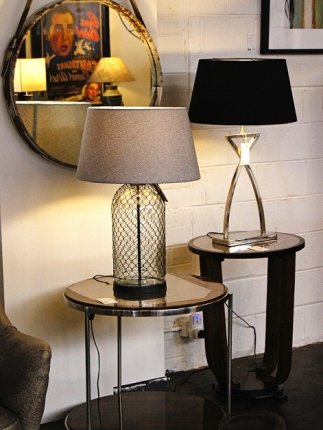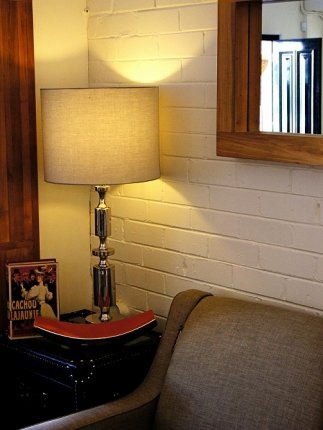 A world apart from the trademark gilded opulence of Baker & Schuhandler, the Ambassador wares are an eclectic yet cohesive traveller's collection of pieces that span a range of eras, from the 20s to the 1950s to things made yesterday. Each item has one thing in common. "Everything I choose, regardless of era, is a piece of good design," he says.

Texture, warmth and natural materials, from wood to leather to hide, play a major role in the furniture and wares here. Like the wares, the store itself is warm and inviting, elegant yet comfortable, with touches of the rustic and the industrial next to the glamorous and the polished. Greg tells me that even as a little kid he was always rearranging his bedroom, and I am not surprised - his talent for piecing things together is evident at every turn. Every item seems to work with the next.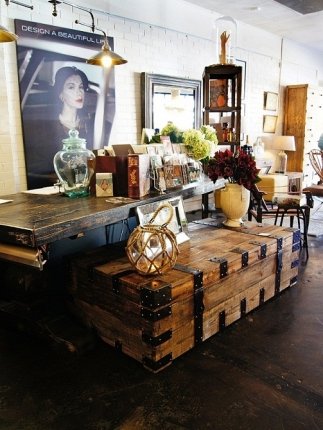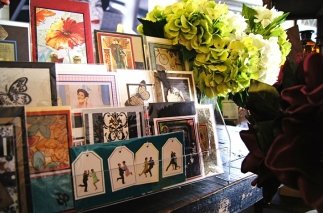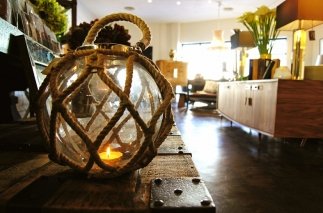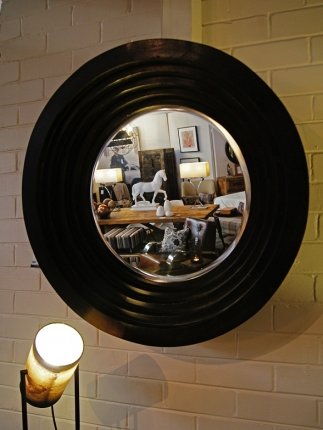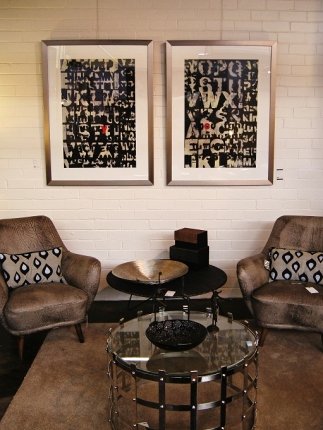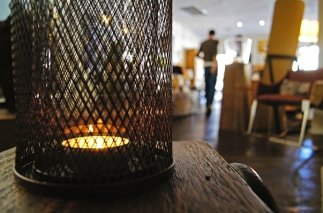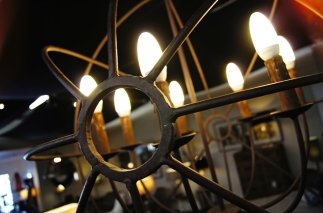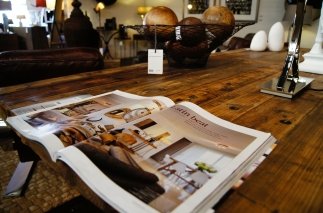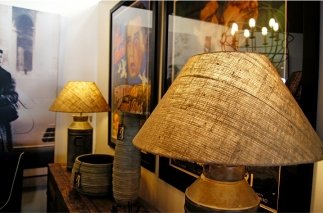 Want to give your home a warm, inviting feel? Greg advises embracing a range of textures and different timbers. "Some people will say, 'I can't have a walnut cabinet because I have jarrah floors'," he says. "But is the forest all one wood? Mix it up! I think these days we're appreciating the beauty of old wood and recycled timber more. Don't be afraid to use a range of different timbers." At Ambassador Greg does interior design consults over coffee and can help you design the interiors of your entire home or of just one room.

Greg believes the current economic climate has changed the way we furnish our homes. "The idea of buying a piece of furniture just because it's a brand is on the way out," he says. "Everyone can have a sofa by so-and-so, but it's nice to have something different." Today people are caring less about buying something trendy just to make a fashion statement and buying something instead because they truly love it and it has longevity, he says. "People are putting a lot more thought into what they purchase. They purchase pieces that are going to last."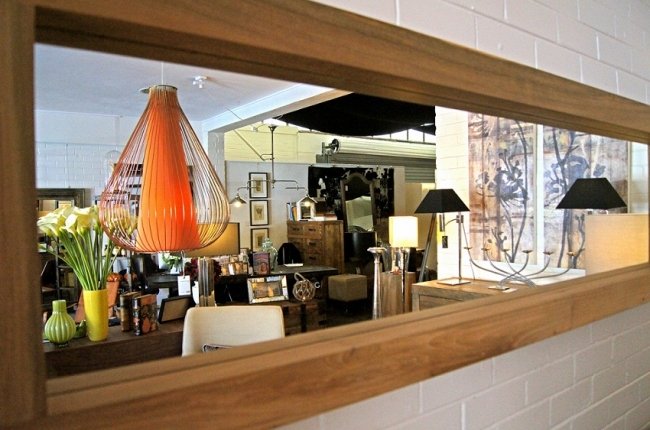 Not afraid to take a risk himself, Greg encourages people to be bold in their homes and not always go the safe option. He says if he were to open a shop like Ambassador in New York there would be a strong demand for the wares, but says here people usually take longer to take to things that are different. "As a business owner you want to be ahead of the curve but in a place like Perth you still need to cater for what people want - you just gently guide them!" he laughs. Let me gently guide you to Ambassador de Buenos Aires - you won't leave disappointed with this gem of a shop.
STOREFRONT LOWDOWN
THE STORE
Ambassador de Buenos Aires, 626 Newcastle Street, Leederville, Western Australia. Nerds: Please note as of August 27th, 2013 Greg is in the process of moving the shop to new premises! Please check his website for updated details.
THE VENUE
A mid-century building that was once a mechanic and panel beaters workshop.
THE WARES
A unique, eclectic mix of furniture, homewares and art that blends South American style, industrial pieces, rustic furniture and custom-made furniture from a range of eras and items from across the globe. You might find a 1920s Art Deco figure, a side table made from Italian leather, an industrial dining table or a dining table made of reclaimed elm from the Shandong Province. There are investment pieces and more affordable decorative pieces as well.
EXTRA SERVICES
Owner and interior designer Greg Baker offers detailed interior design consults and you can order custom-made Ambassador furniture to suit you.
CONTACT
Call Ambassador de Buenos Aires on (08) 9328 4683 or visit their website here. Online store to be launched soon!
PHOTOGRAPHY
Simone Anderson of Four Storey Photography