Posted Sunday, September 6, 2015 in:
Home Envy
Before & After
The idea of living in a minimalist home is something that has always really interested me. Now when I say a minimalist home, I don't mean that minimalist stereotype - a bare, cold, sterile abode with a little amount of furniture and little else. No soul.
When I talk about a minimalist home, I mean the kind of house where people have exactly what they love and they use often, and that is it – no excess clutter, and a proper space for everything. A minimalist home is something that I continually strive for in our place, but I haven't quite yet achieved it!
But I do know a couple that have. Our friends Ryan and Rachel own and have renovated this lovely 1960s home, and to me they are a great example of people who live minimalist lifestyles in a minimalist home – without sacrificing having lovely things and treasured possessions around them.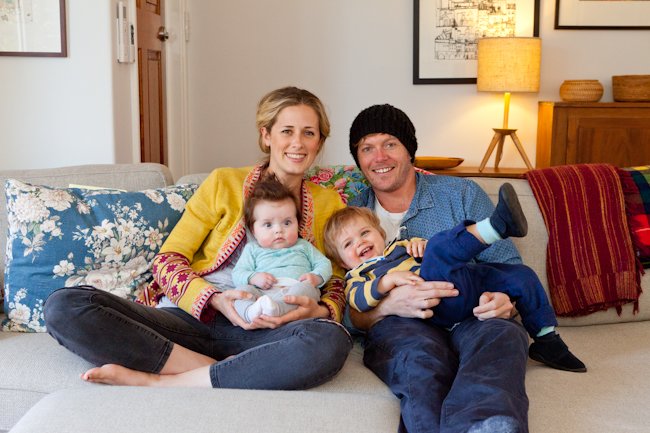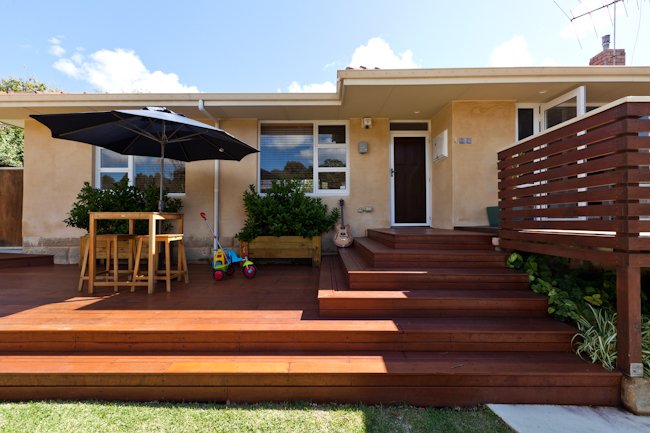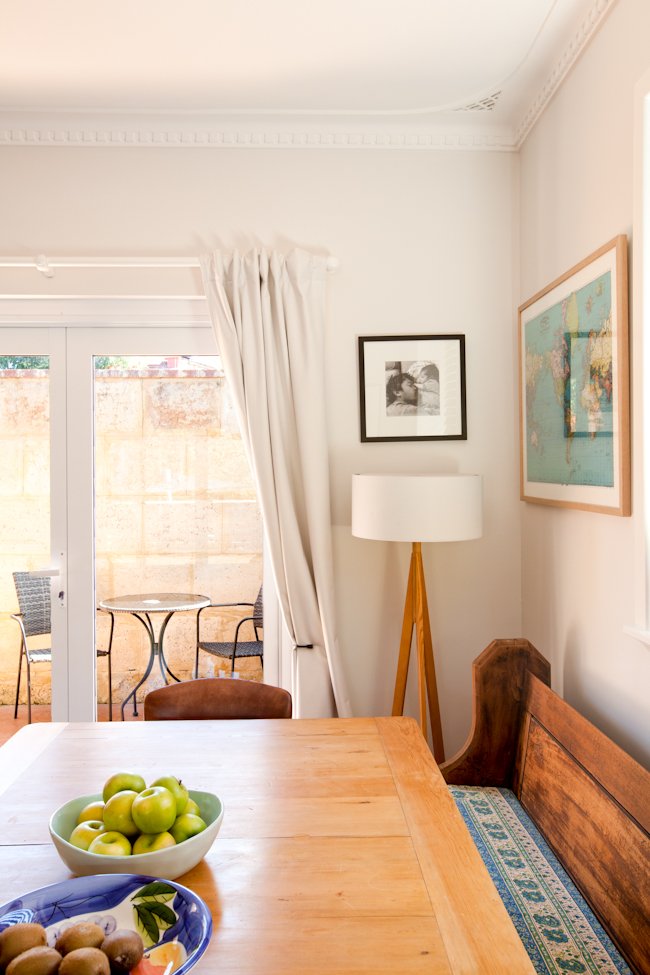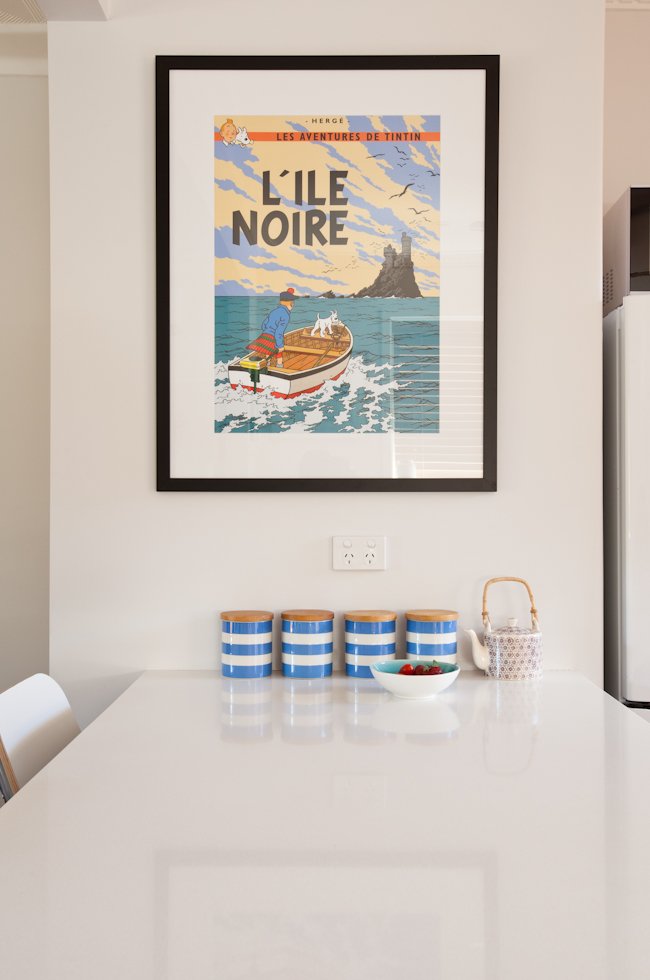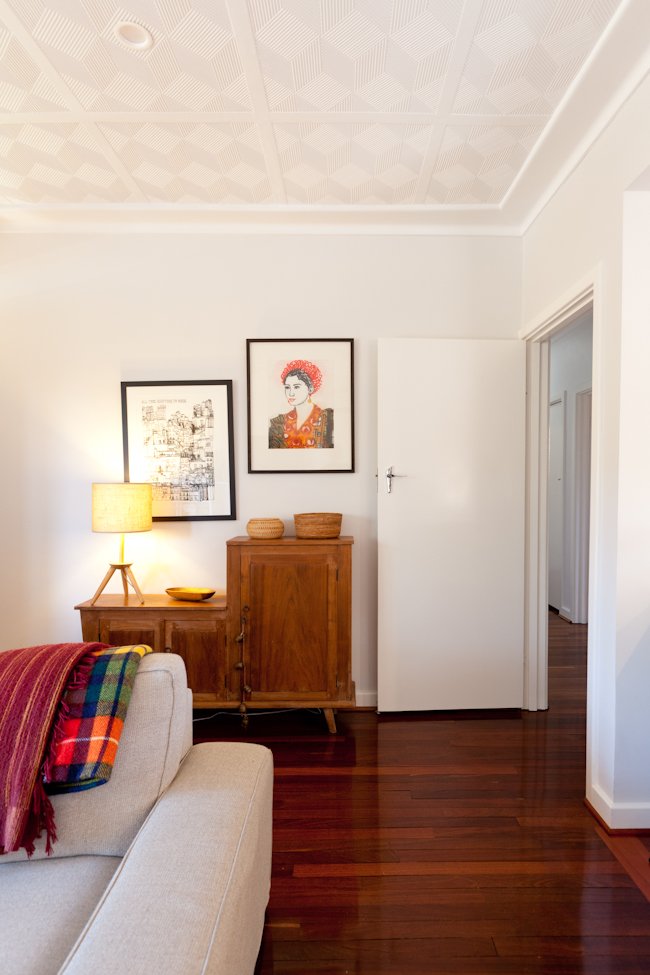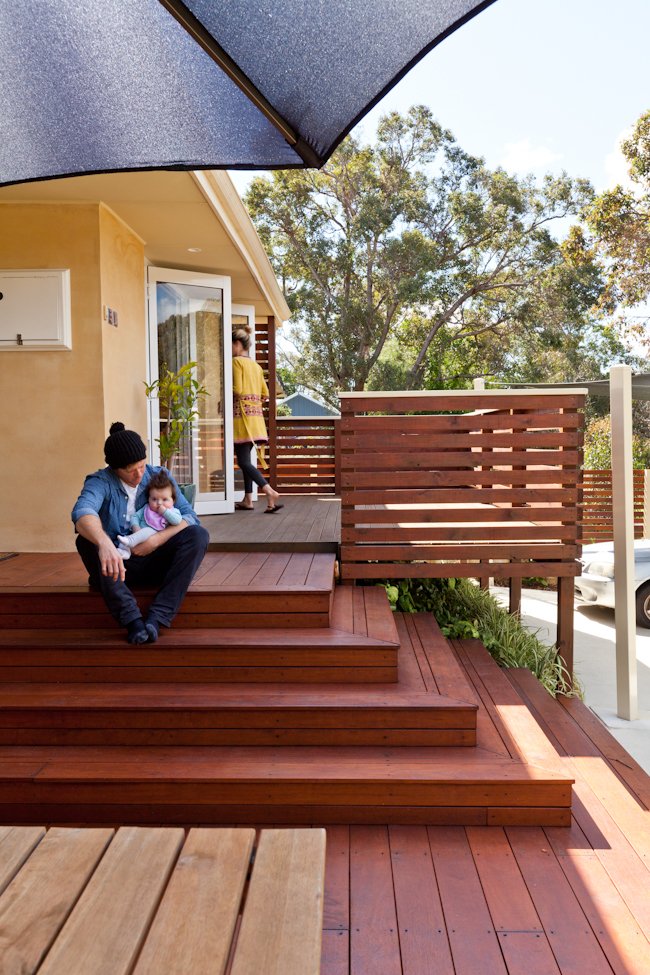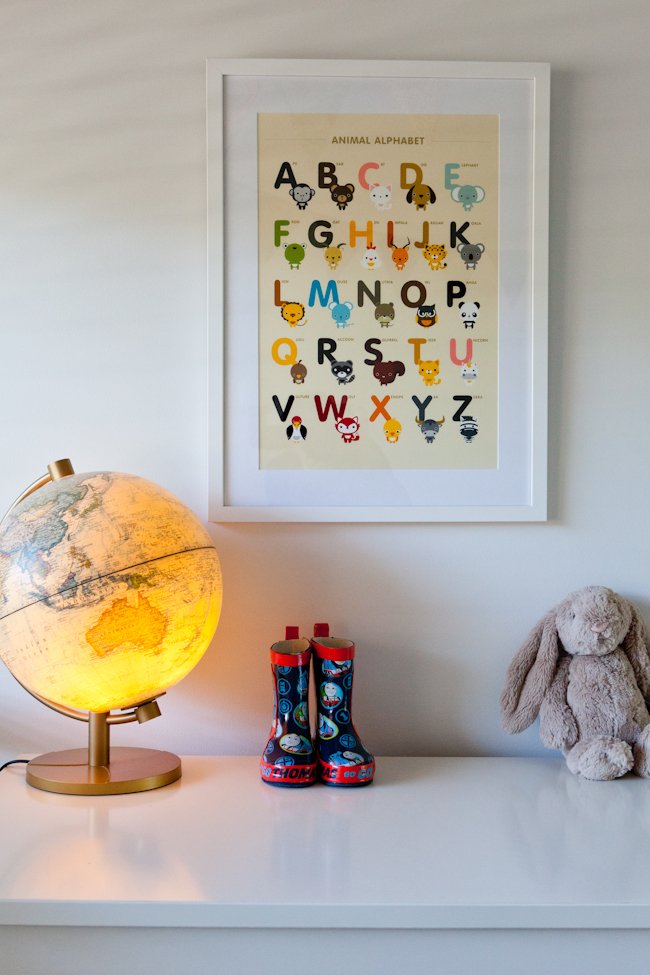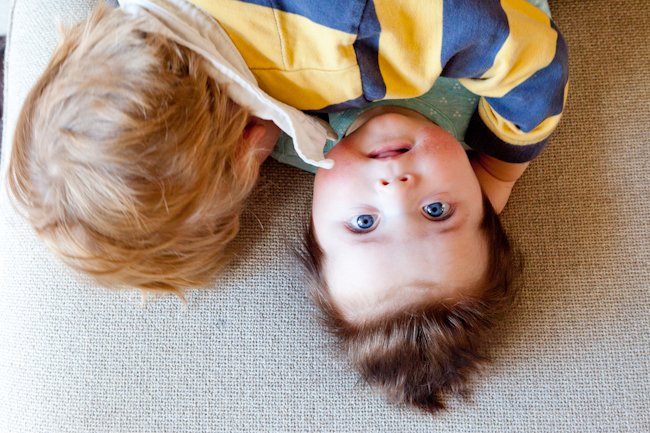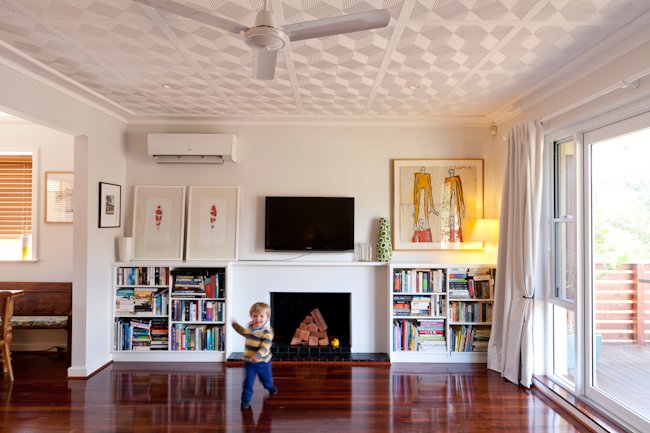 While Ryan and Rachel both protest that their house is nowhere near what it used to be like now that they have started a family (they have two kids, Finn and Evie, both under two years old) I think you can take one look around their house and see that it is still very tidy! One of my favourite writers on modern day minimalism, Joshua Becker, who writes the blog
Becoming Minimalist
, defines minimalism as "the intentional promotion of the things we most value and the removal of anything that distracts us from it". When it comes to their home, Ryan and Rachel buy and keep only what they truly love and use, and they still cull and declutter often - which has a run-on effect into their lives. They focus their time and attentions on what is truly important to them in life and the activities that bring them real joy.
For Rachel, who is a nurse, one of those things is renovating. She is one of those people addicted to the challenge of improving and renovating a home and seems to start dreaming about the next not long after finishing one. I even remember visiting this house not long after they moved in and her saying that they would stay 'maybe five years'. Less than two years later (and with another baby, Evie, now 5 months, in the meantime!) they have this house on the market after buying a block to take on a whole new challenge – building! But Rachel is one of those people where nothing seems to faze her – organising a score of tradies is second nature. She is somehow both super organised yet totally chilled out. At her wedding, she went barefoot, but sent out hand-written thank you cards to all the guests within the week. It is such a cliché to say, but I don't know how she does it.
Prior to buying this 1960s house in Hilton, Ryan and Rachel lived in and renovated two two-bedroom East Fremantle apartments, doing full renovations on both. They were house-hunting while Rachel was pregnant with Finn, their first child, with the aim of moving out of their apartment into a place with a garden. When their offer on a different house fell through, they ended up buying this place - when Finn was just two months old. "We visited it that day and decided to buy it that afternoon," says Rachel. "We loved the light and the outlook." (The house has lovely treed views from its living room).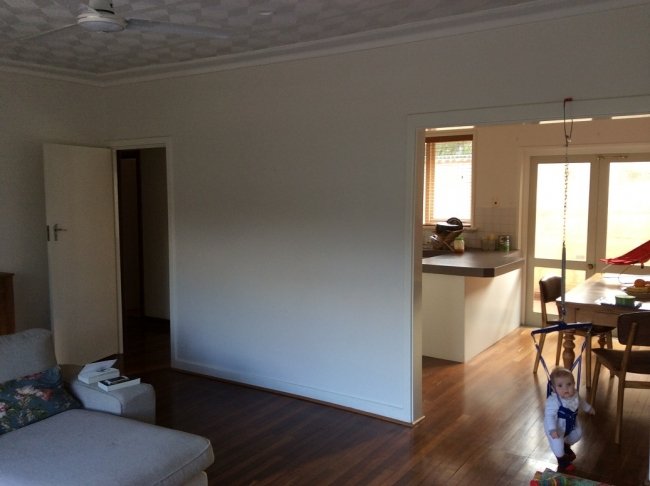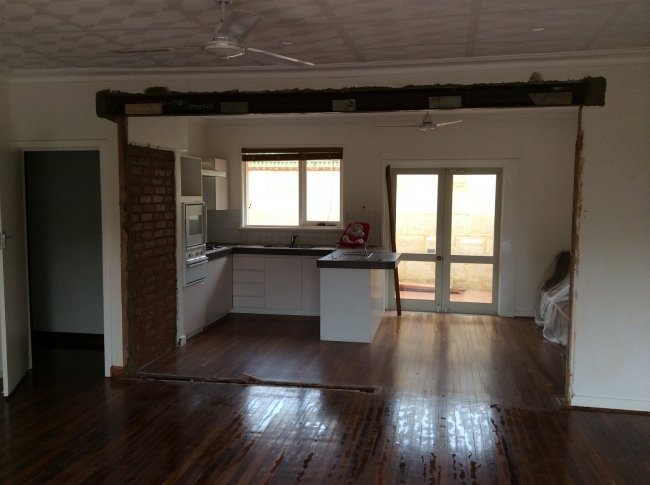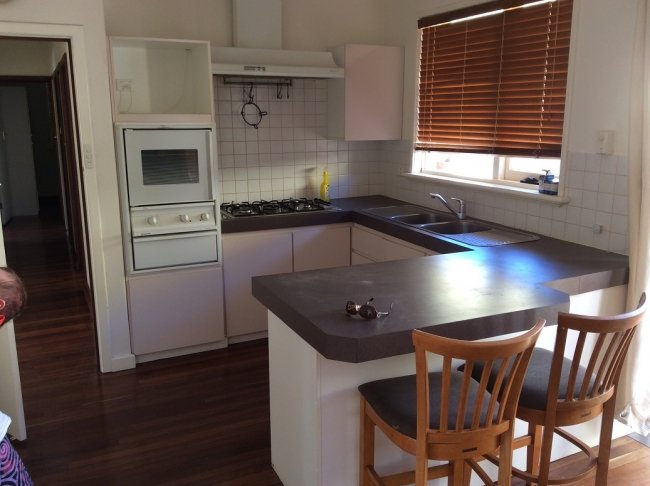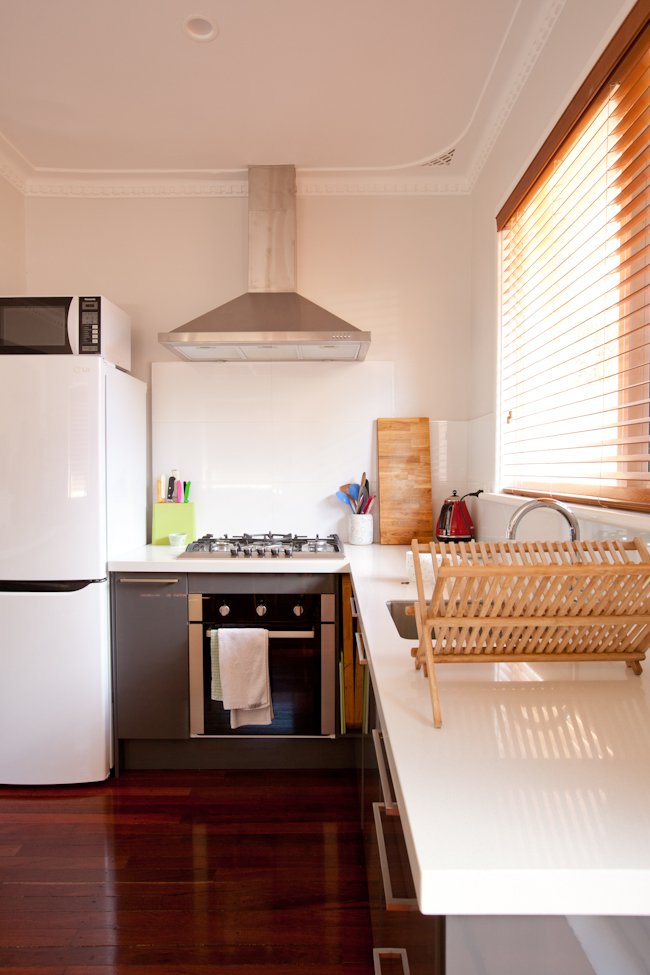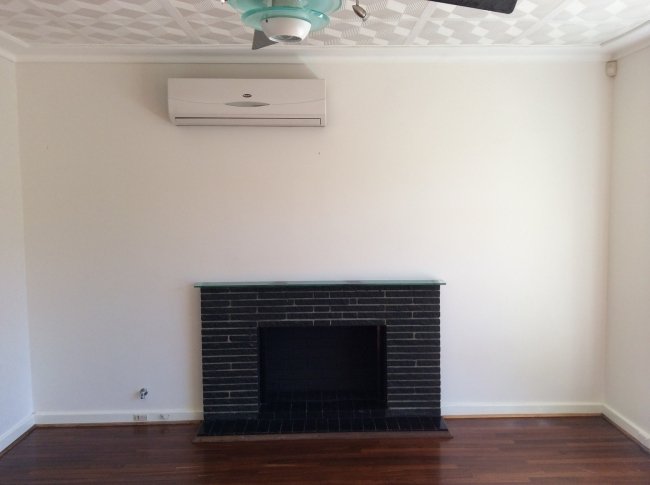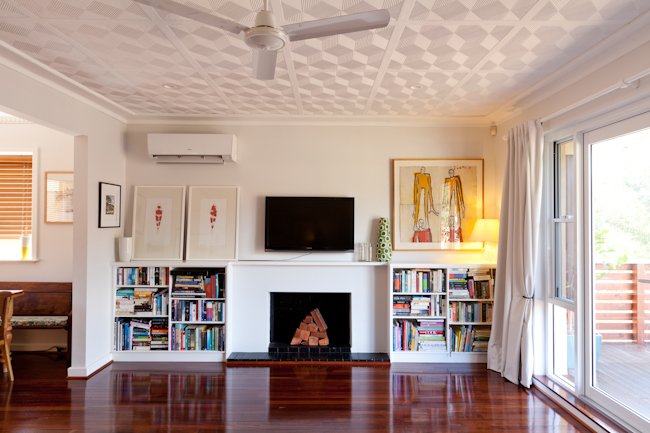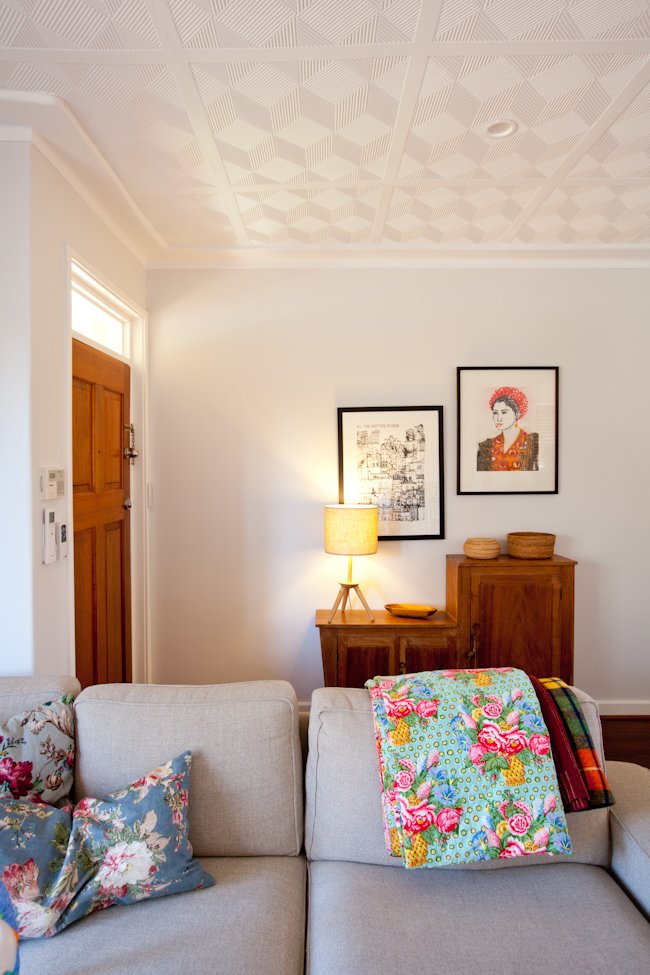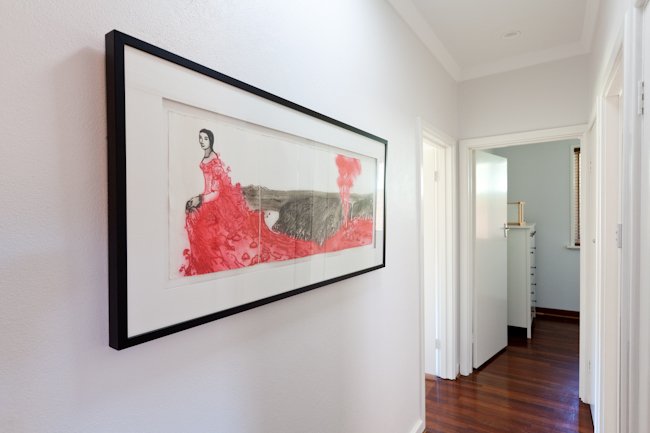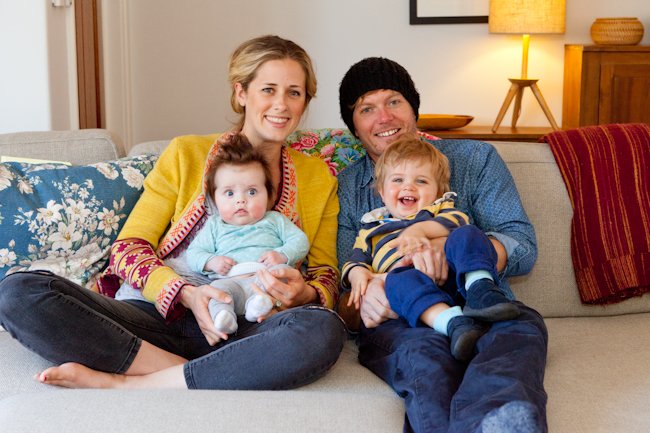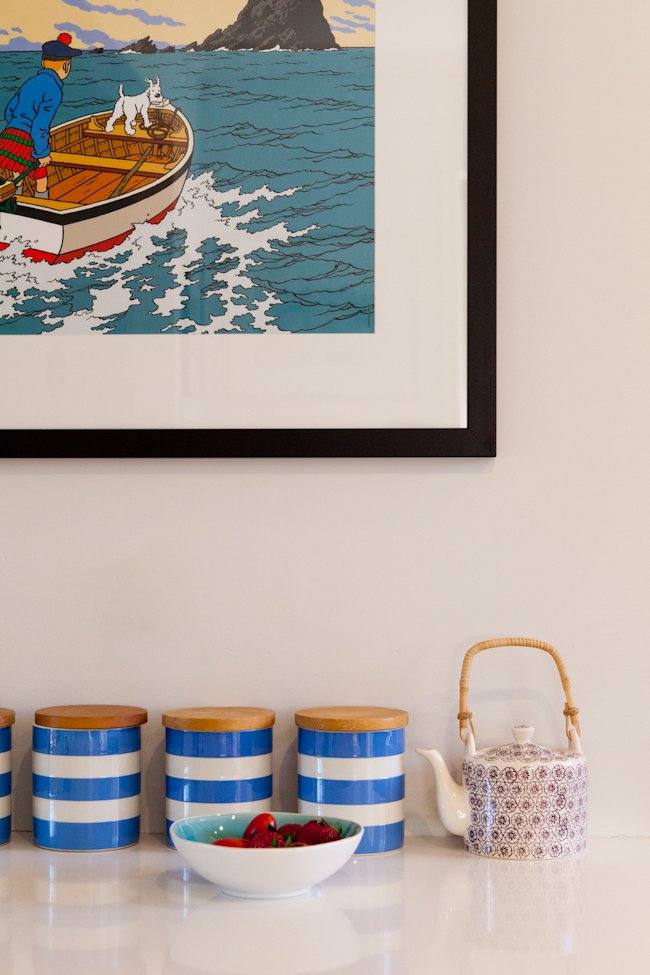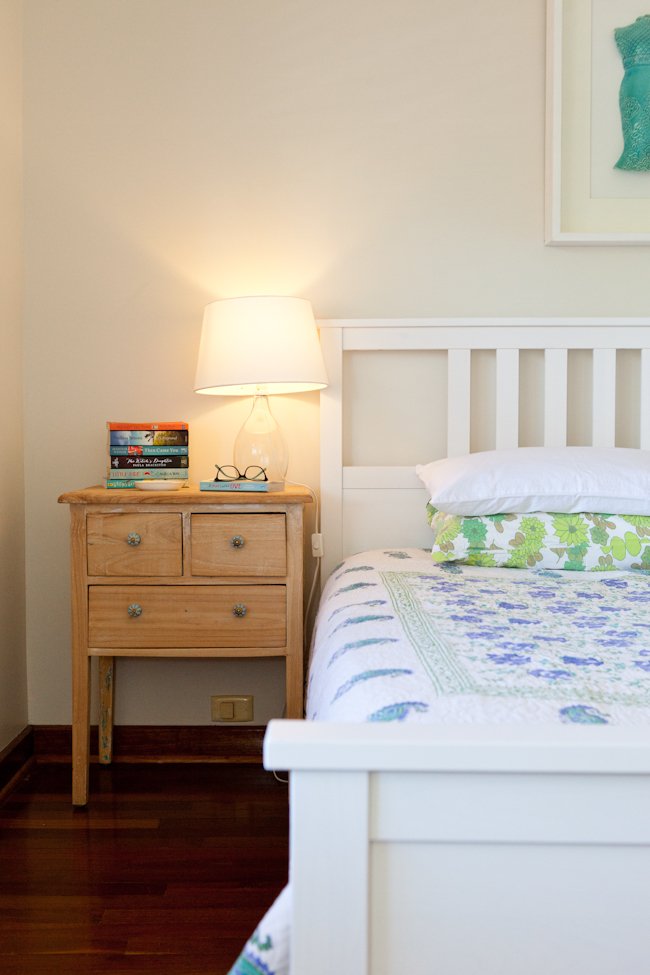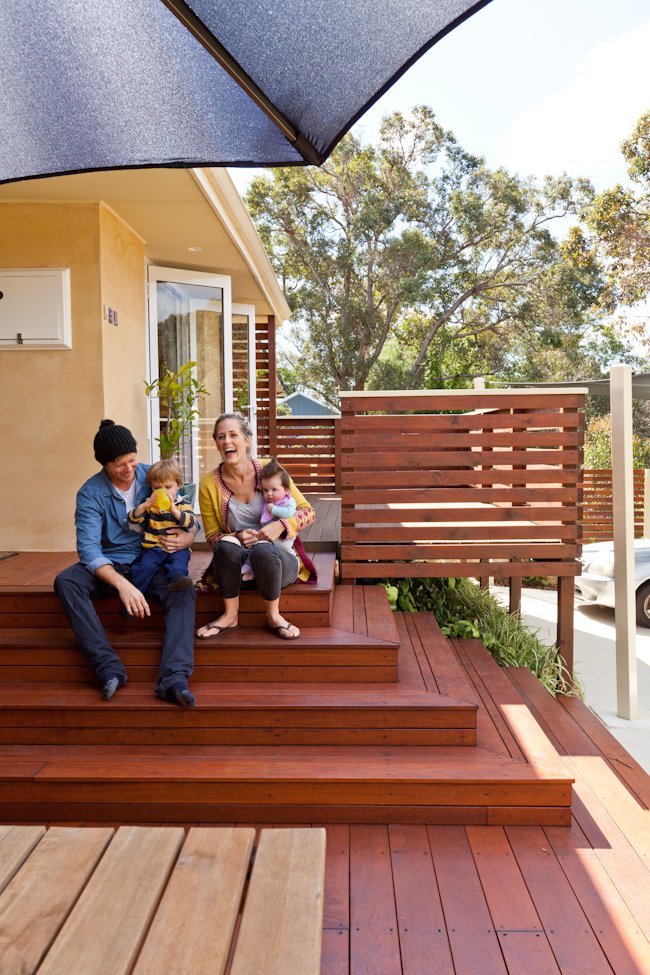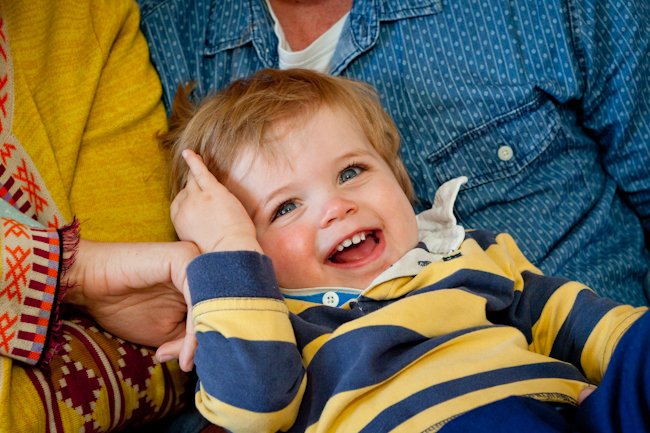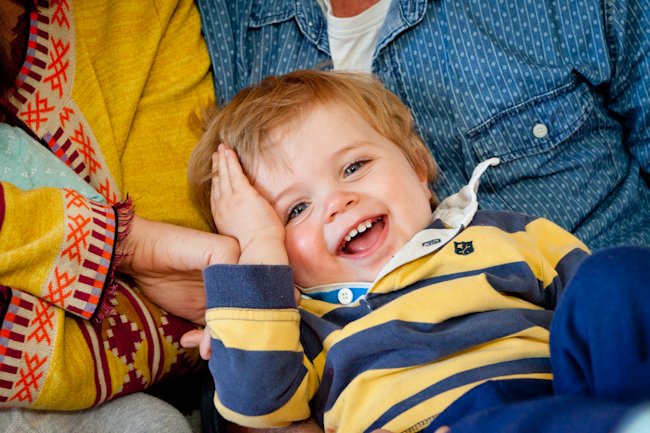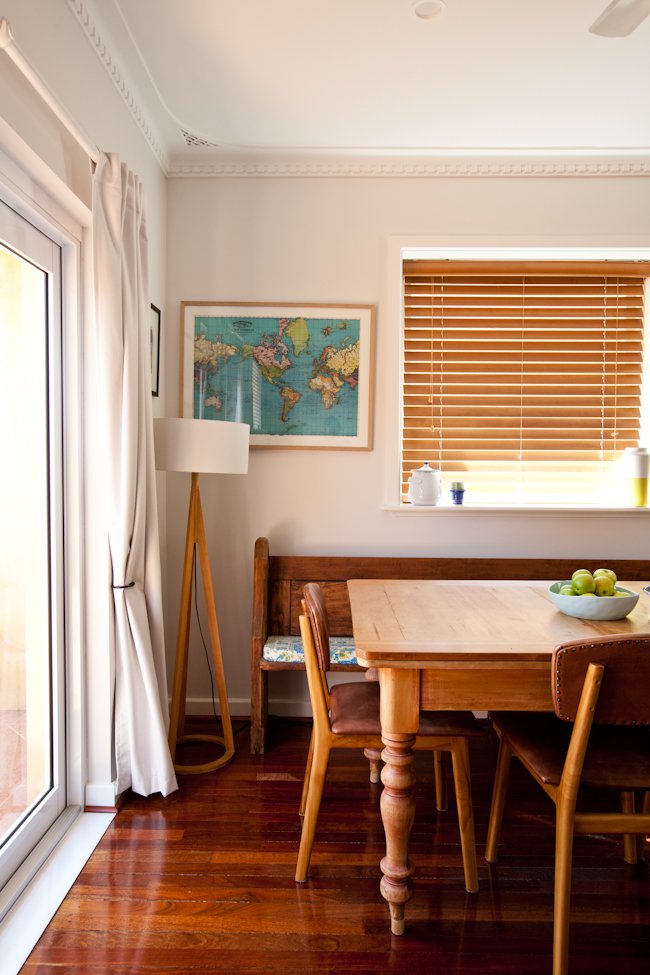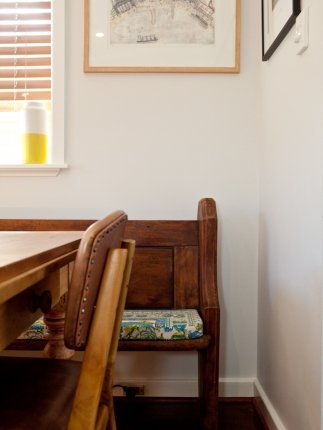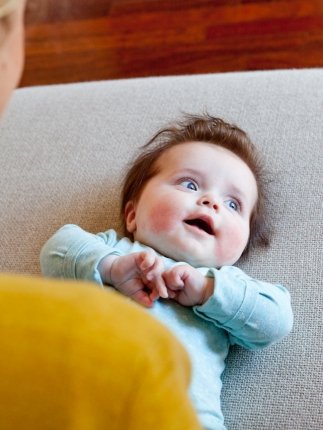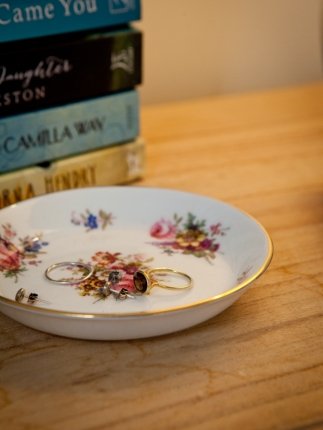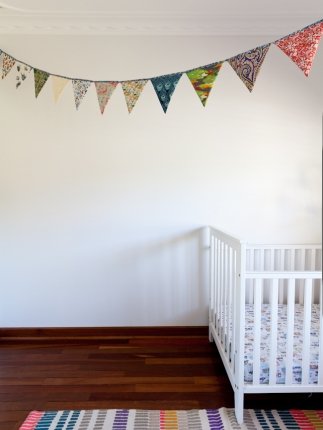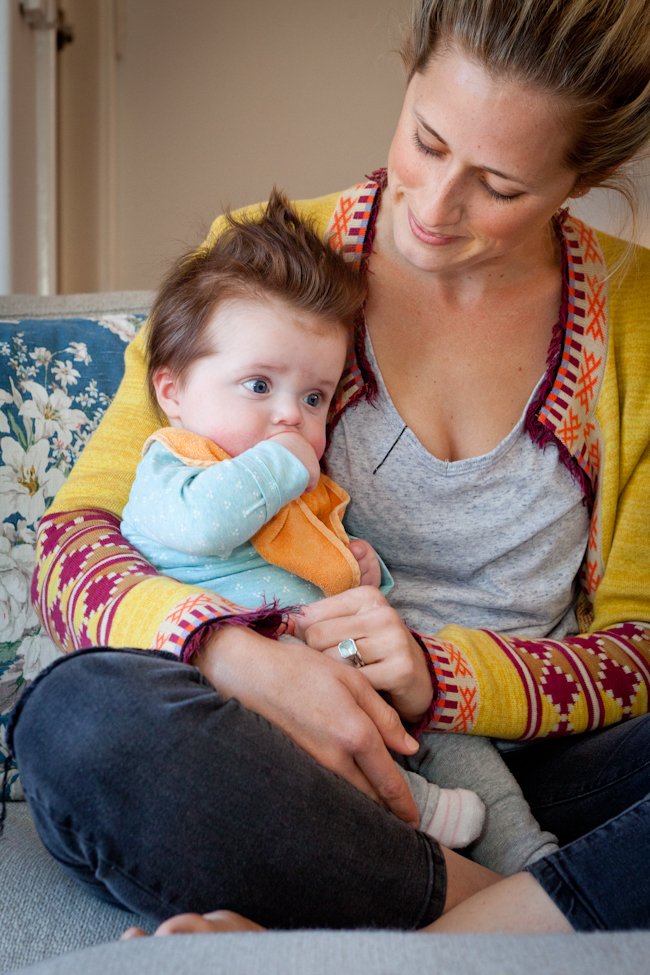 As you guys know, I shuddered at the idea of renovating our kitchen while I was pregnant – Ryan and Rachel were keen to renovate an entire house with a newborn! Rachel designed and oversaw most of the house's renovation while Ryan, who is a scaffolder, worked FIFO stints up north. While juggling a newborn and a renovation might have some people pulling out their hair, Rachel didn't mind it. "I really enjoy it," she says of renovating. "And Finn was a pretty laidback baby. I'd take him out here in a buggy a lot while the renovations went on or I had to meet with tradies."
Ryan and Rachel say they took their time with the renovation, which took eight months, working on and off. At one point, the house was partially open to the neighbourhood, so they stayed in it for security. "At one point, it was going into winter and we had a couple of walls knocked out," says Ryan. "There was a big hole in the front wall of the living room, where we were waiting on new doors, so the house was open to the outdoors. Rach and I slept out in the freezing living room for security while Finn slept in our bedroom."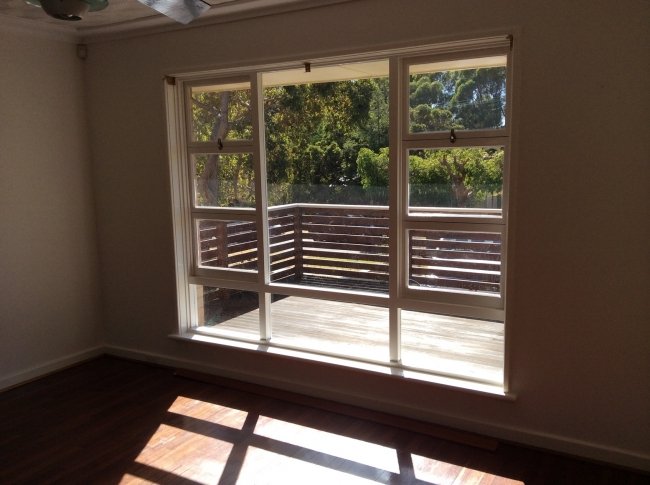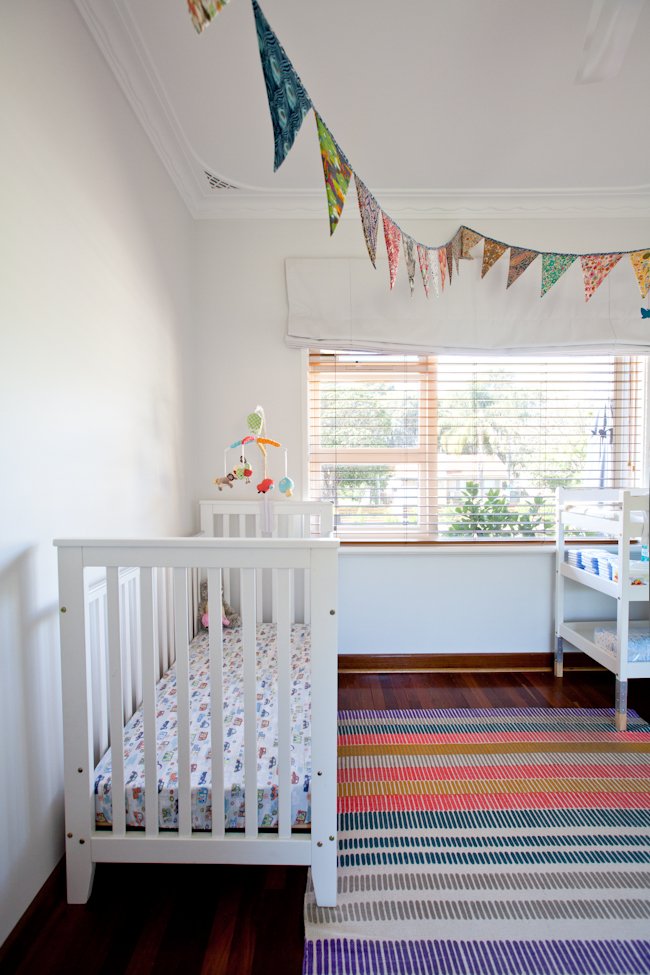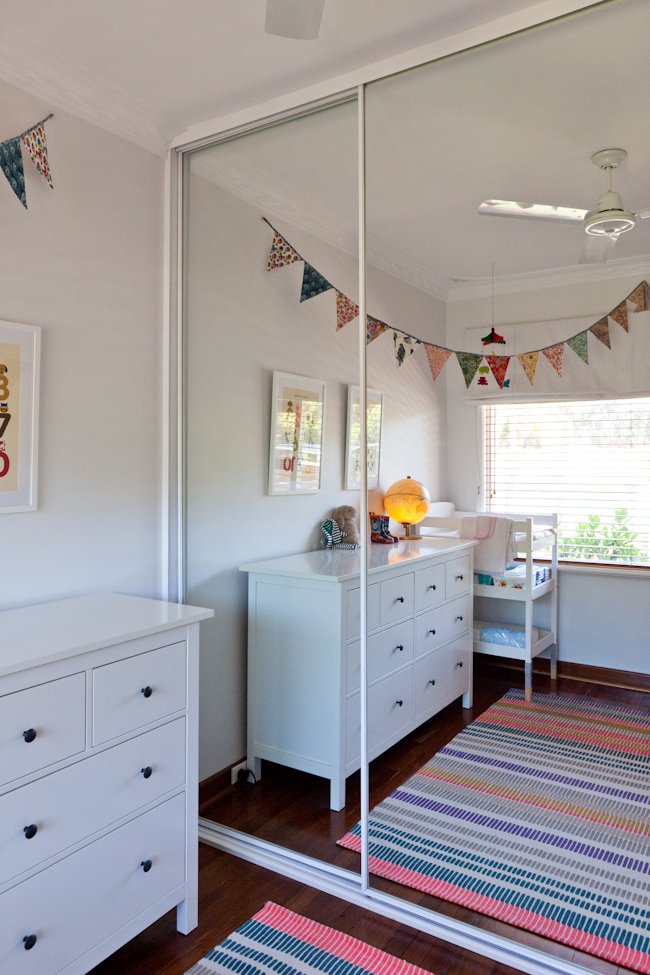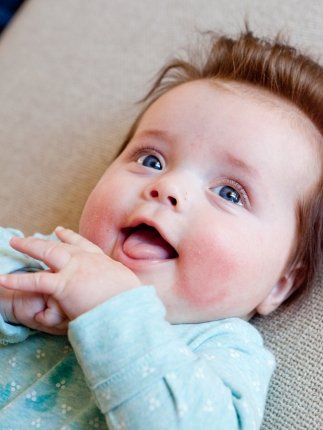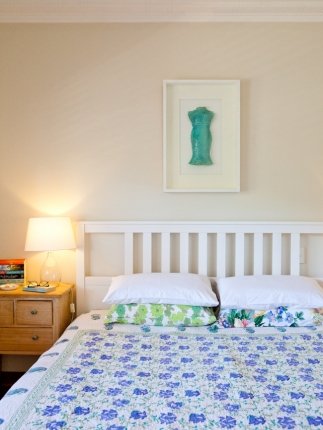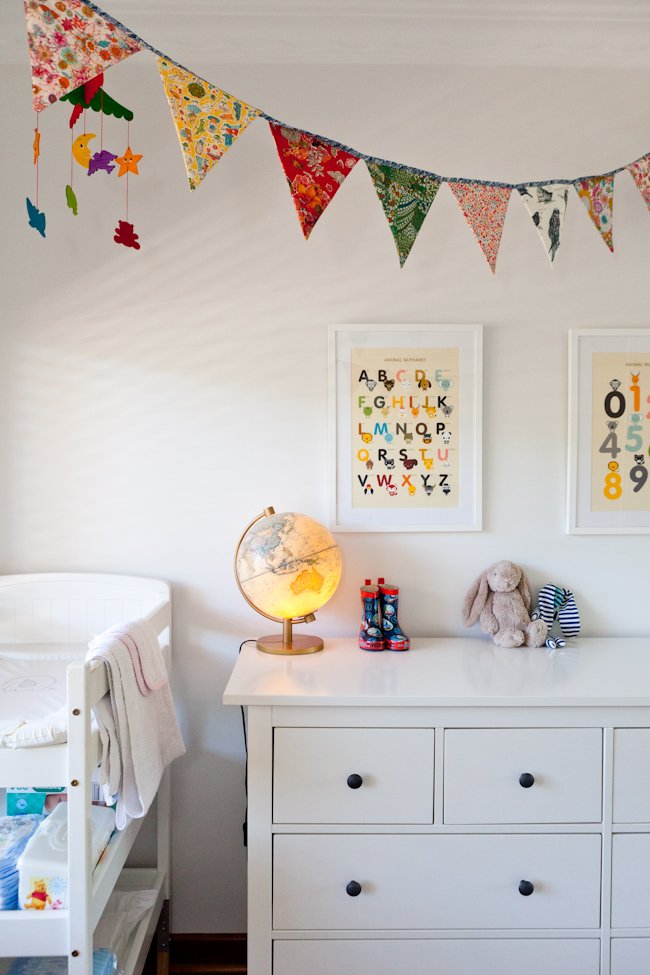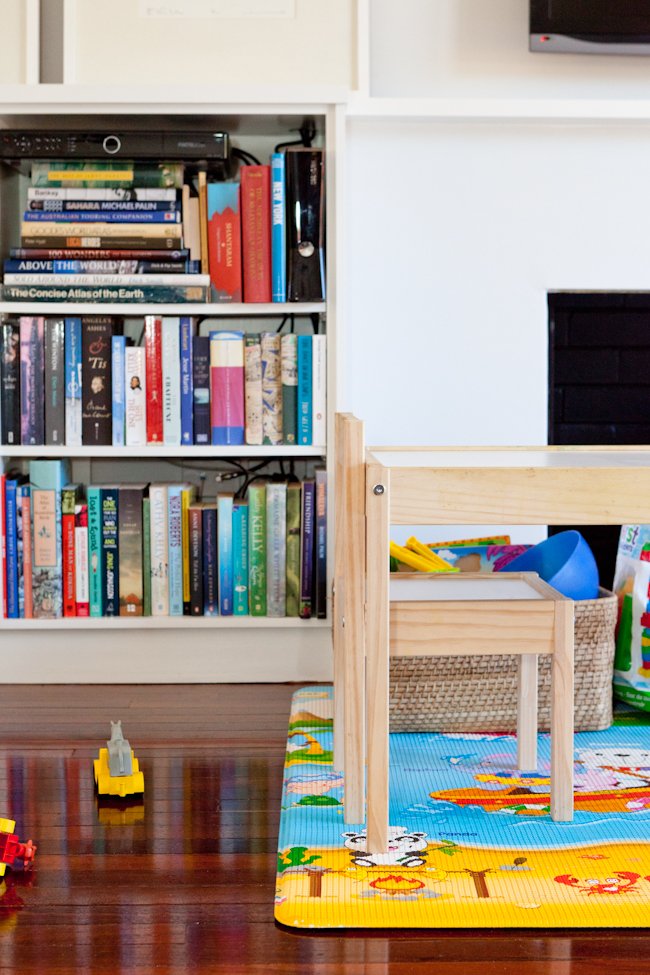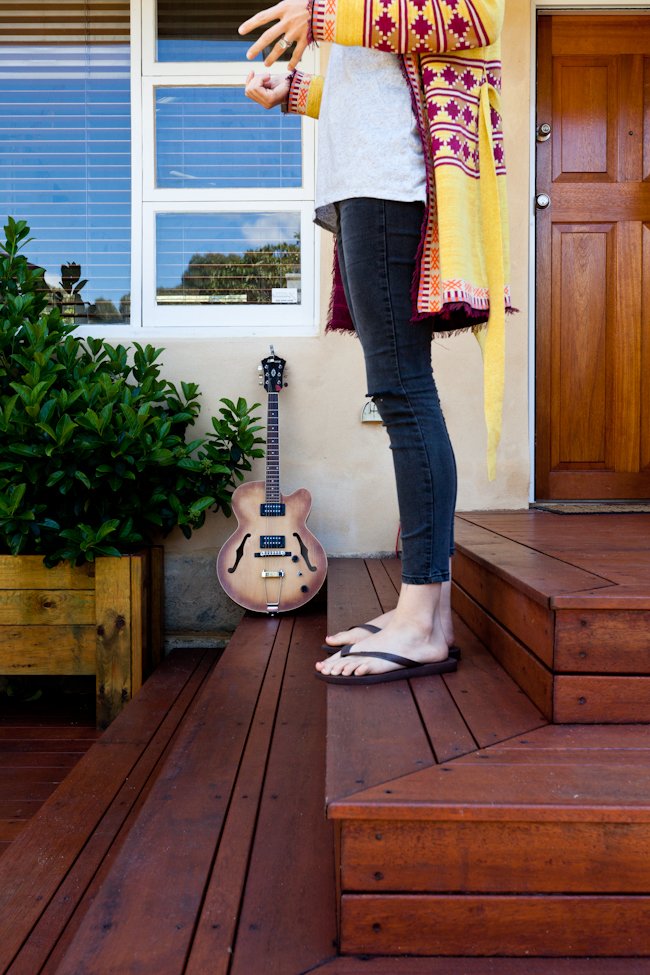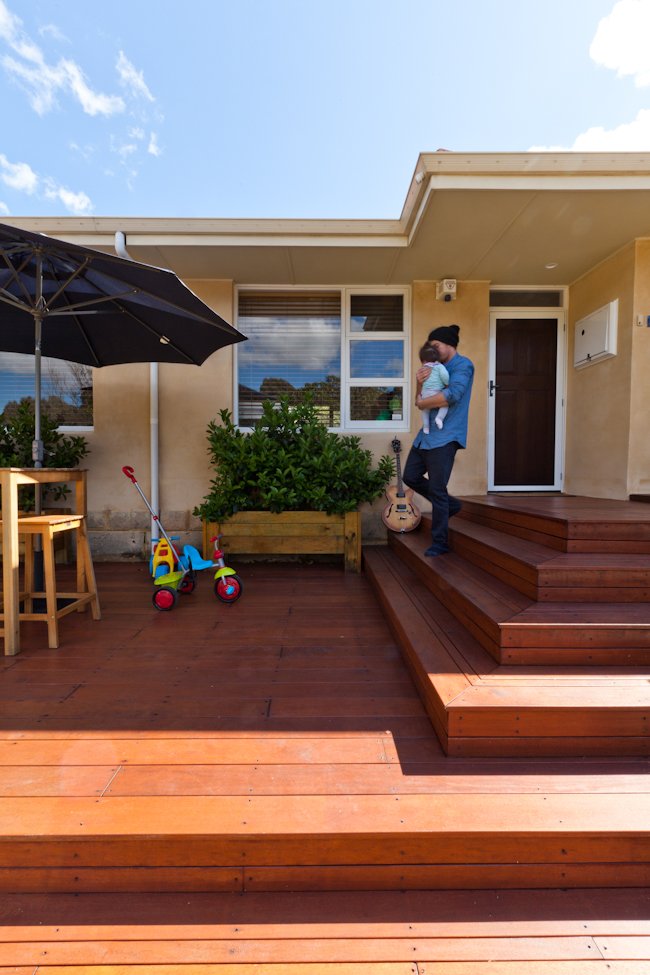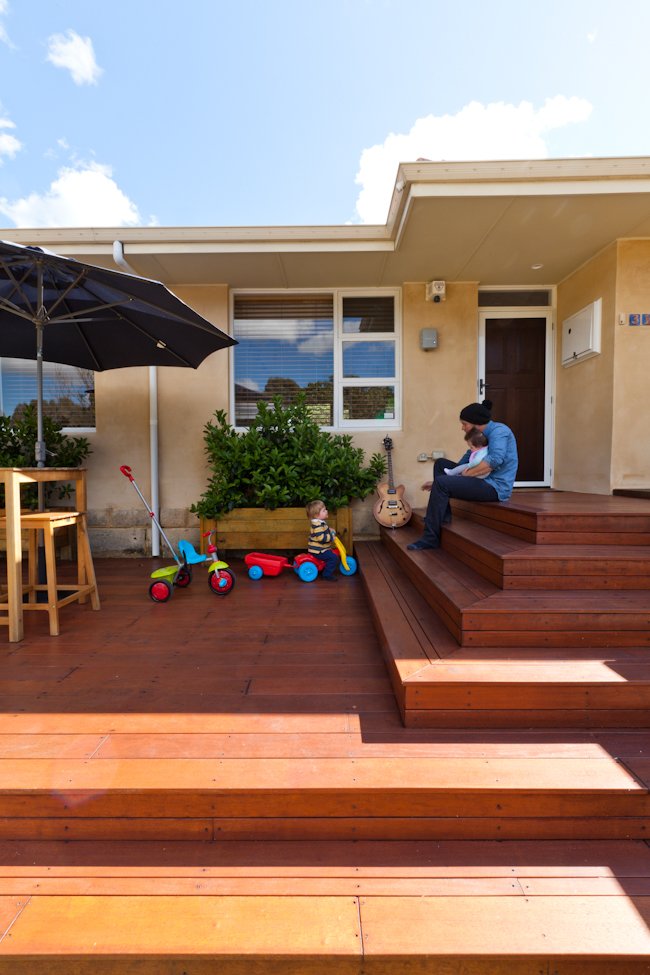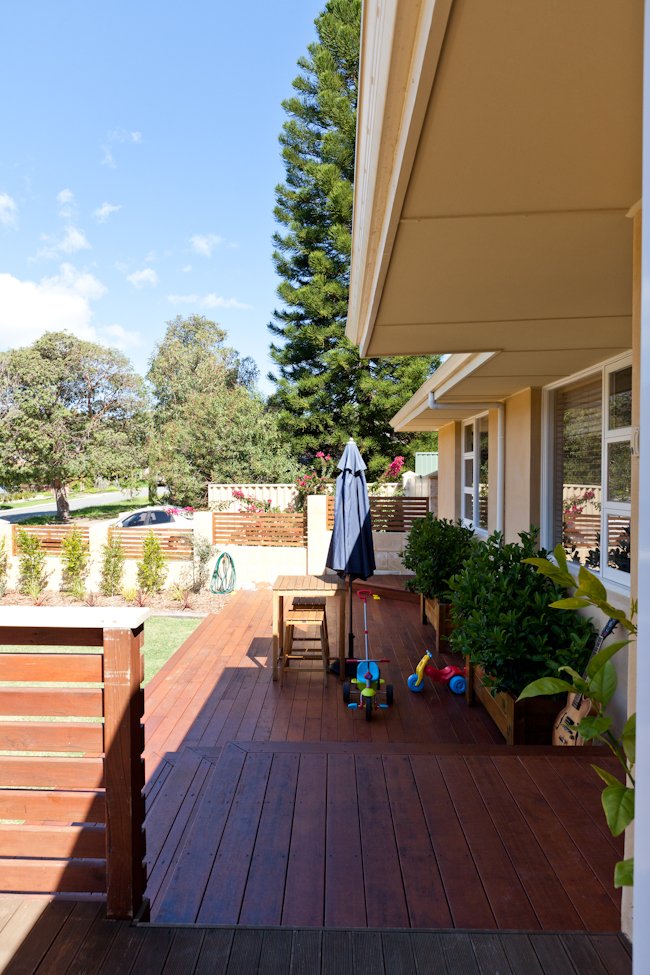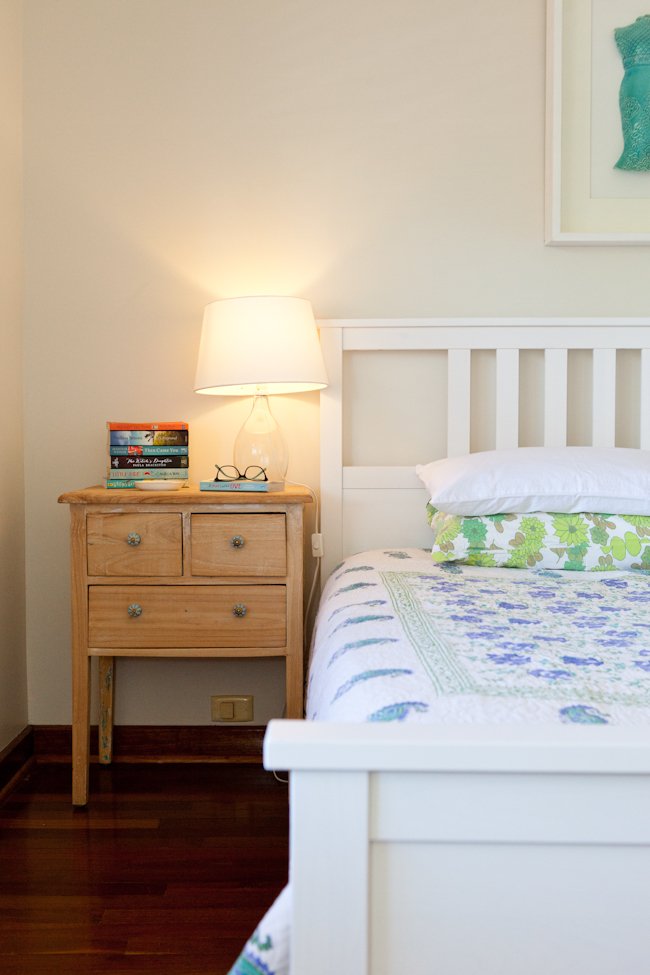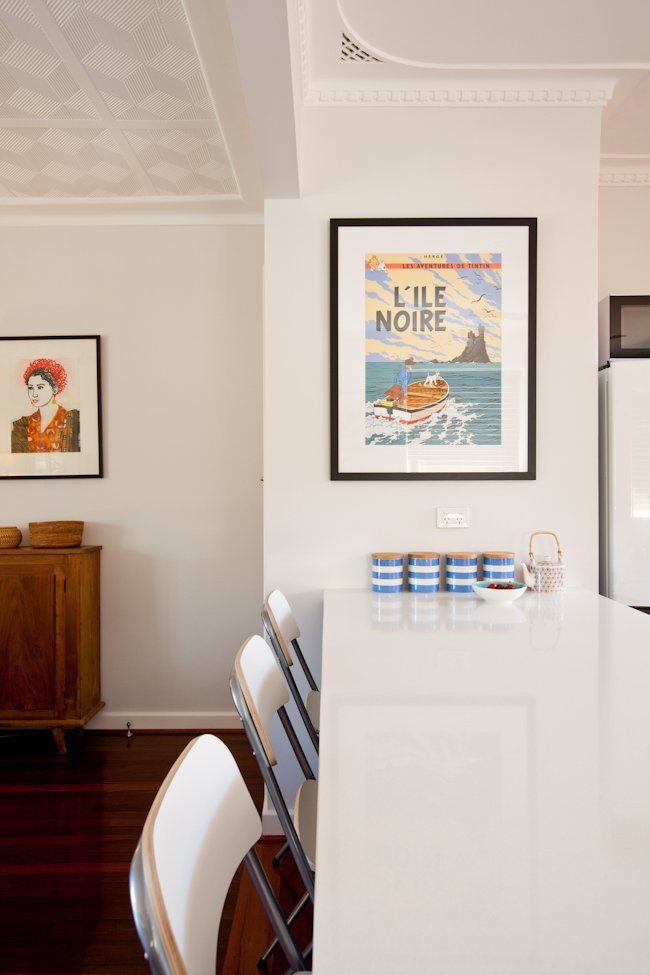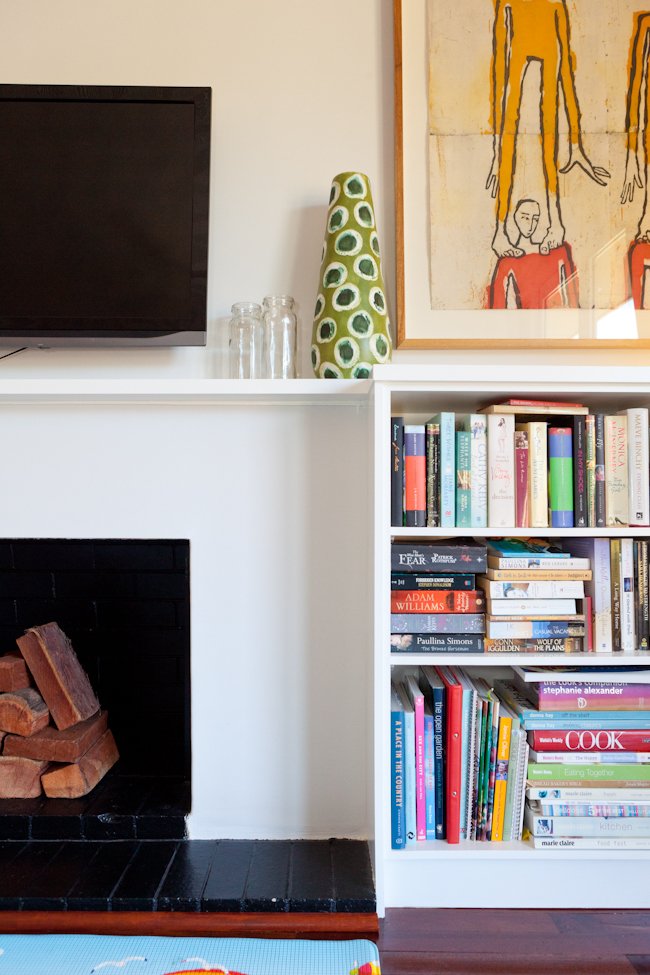 Rachel generally takes the lead when it comes to designing their interiors, and has a knack for mixing inexpensive IKEA staples with vintage pieces, family heirlooms and beautiful artwork. The house is a nice echo of their personalities – beachy and laidback, yet organised, and light and white with lots of timber that reminds me of retro Bondi apartments. I ask Rachel how she designs her renovations. "Do you use Pinterest, create a moodboard, etc."
Rachel thinks. "It is all very… erratic," she says.
Ryan disagrees. "But your mood board is in your head," he says to his wife.
I agree with him – erratic sounds bad – and Rachel's personal taste is anything but. She buys thoughtfully more than impulsively. (Unlike myself. I am not exaggerating - as I have been sitting in my study writing this story, Mr Nerd walked out of the shed and past my window, holding a pair of timber trestle legs I had put in the shed two years ago and shaking his head at me as he goes to get rid of them… and I had to shrug in defeat because even though they were only $5 from a market it's been two years and I still haven't used them in our house. Unlike Rachel, I still have hoarding tendencies). "I buy what I really love," she says. "If I want a lamp, I'll hunt for that perfect lamp for two months. I never buy something 'just for now'. But I don't mind having stuff – it just has to have its place."

Her minimalist habits have rubbed off on Ryan since they started going out. "I was such a hoarder before!" he says. "I think I have culled a lot, but Rachel is definitely more regimented than me."
Rachel also declutters often "I find it very soothing!" she says. "If I'm having a bad day it's nice to have a big clutter clear-out." Nothing they keep is unused, or unappreciated. For example, books that they didn't personally enjoy get donated to charity, rather than being kept on a shelf. "The other day I was sitting on the couch looking at the shelves and I saw a book I didn't like and was like, 'I really didn't like that book. I must get rid of it,'" she laughs. I think it's a good way to be. Maya x
The house is for sale with Fleur Barrett.
Home and portrait photography by Heather Robbins of Red Images Fine Photography. Heather offers specialised family and home photography packages. For more information, you can contact her here.

Are there elements of your life where you try to do things in a minimalist way? Is there a place for everything in your home - or is it more like mine with piles of renovation materials everywhere? Maya x
HOME LOWDOWN
THE OWNERS
Ryan, a FIFO scaffolder, his wife Rachel, a nurse, and their children, Finn, 1 and a half, and Evie, 5 months
THEIR HOME
A three bedroom, renovated 1960s home. The house is for sale with Fleur Barrett
LOCATION
Hilton, Western Australia
PURCHASED
2013
THE INTERIOR DESIGNER
Rachel did the interiors herself
FEATURES
Front veranda, open-plan kitchen, living and dining, three bedrooms, bathroom, jarrah floors and fireplace
PHOTOGRAPHY
Heather Robbins of Red Images Fine Photography
THE SELLING AGENT
The house is on the market with Fleur Barrett