Posted Thursday, October 31, 2013 in:
Obsessed With
Happy Halloween nerds! It's that time of year where I always watch Hocus Pocus, without doubt one of the greatest movies of mankind. This is the kind of movie you love as a kid and when you get older you start to realise there are all these little adult jokes that totally went over your blissful head when you were eight. Many revolving around what 'virgin' meant. It wasn't just the jokes in Hocus Pocus that made it so awesome – it was also the sets. The houses in this movie were awesome. I was so rabidly jealous of ungrateful Max who had a tower in his bedroom.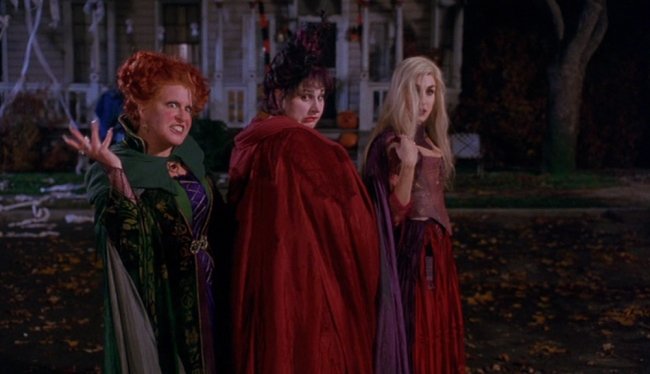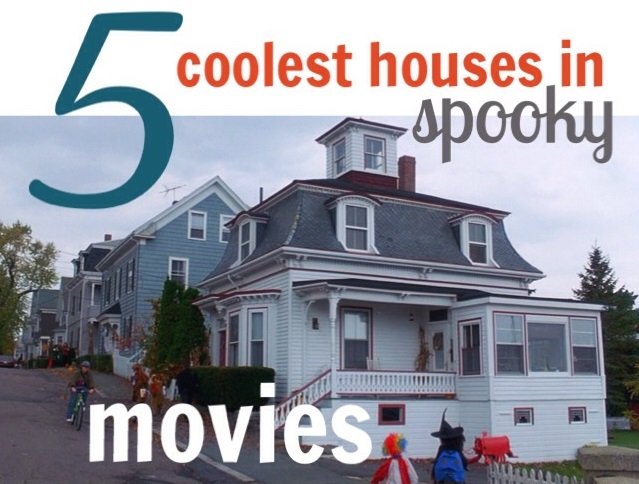 To celebrate Halloween and give you a little bit of spooky house porn, here's my five favourite homes from ghost movies. Hope you have a great Halloween tonight. Maya x
Practical Magic
Was there ever a more enviable house than the Owen family's sigh-inducing seaside mansion in Practical Magic? It had everything dream houses are made of – big French windows, a French provincial style kitchen, creaky old floorboards, a spot right by the sea, a tower bedroom, wraparound porches with climbing roses, a conservatory, a creepy ex-boyfriend returned from the dead. Not that last bit. Possibly my favourite movie house EVER.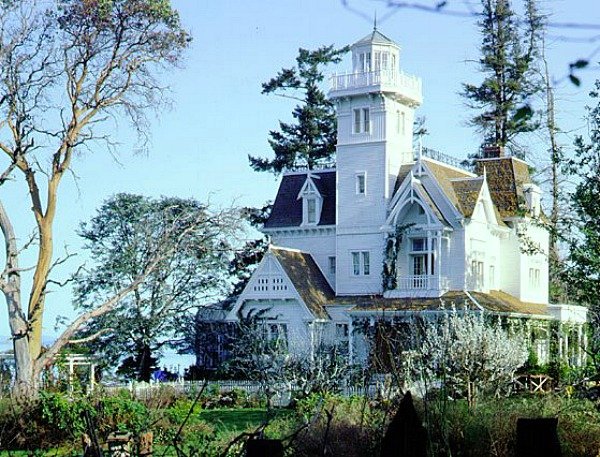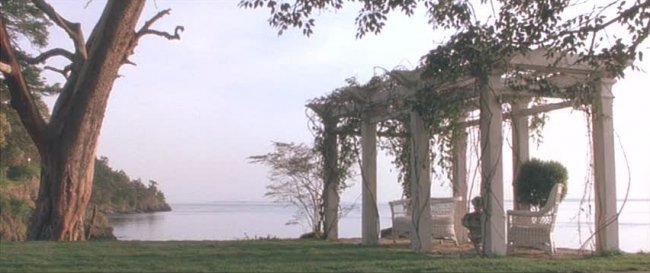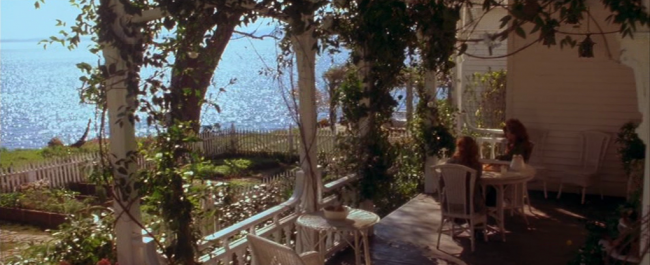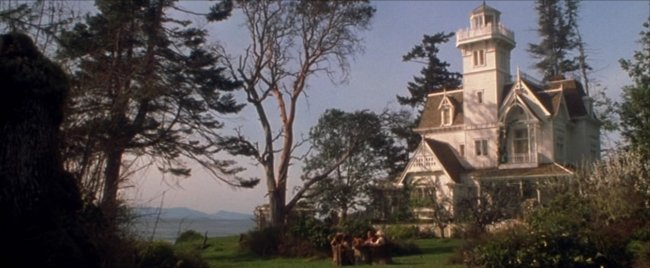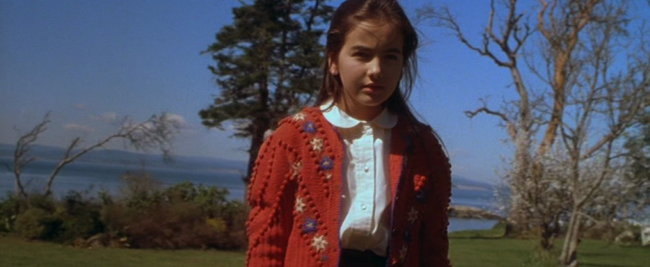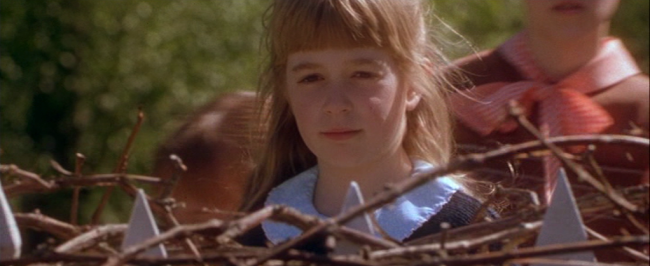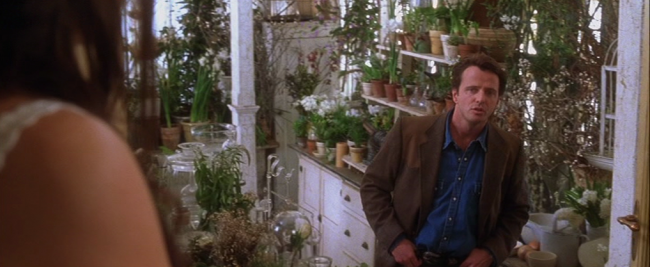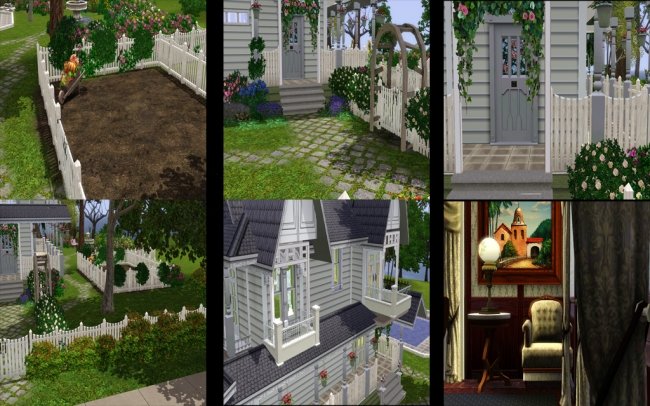 The Orphanage
Little kids wearing masks now FREAK ME THE HELL OUT after I saw this Spanish film. This tension-filled movie will bring your blood pressure up. I had my fists curled so tight I left the cinema with fingernail marks gouged in my palms. The Orphanage is a story about Laura, who buys the run-down old orphanage she grew up in as a child, hoping to fulfill her dream of turning the sprawling old mansion into a home for handicapped children. Happy, she moves into the mansion with her husband Carlos and their adopted son Simón, but when Simón begins talking about a secret friend with a boy named Tomás with whom he will run away with, Laura and Carlos start to worry. Then one day Simón disappears.The rest of the movie is CREEPEH! But how cool is the house?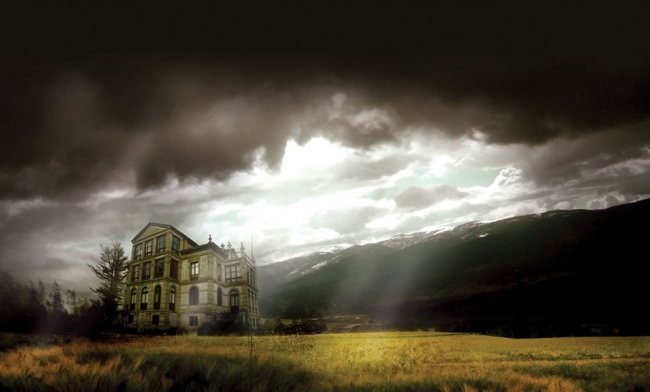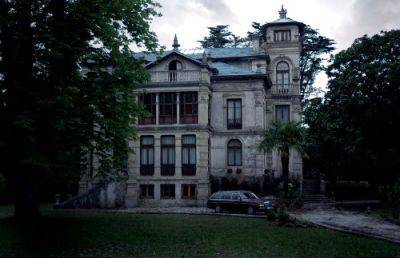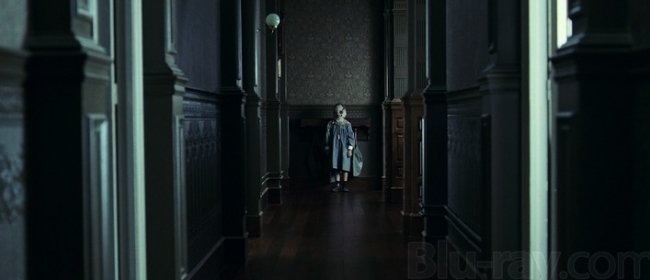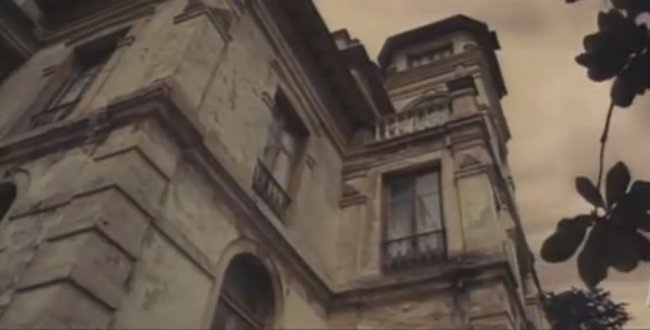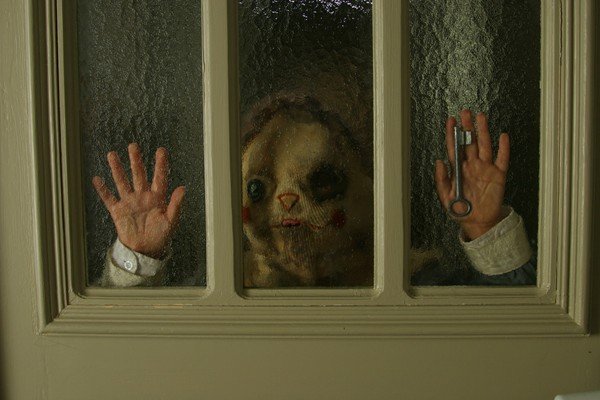 The Others
I hate scary movies ordinarily. This is embarrassing but I start and scream and almost urinate at the slightest thing. The Others is one of the only scary movies I could actually watch and I think it is because of the amazing house – a rambling old mansion in Jersey, enshrouded in mist and a maze of dark dead end corners, endless corridors and winding staircases. Nicole Kidman is great as the icy overprotective mother.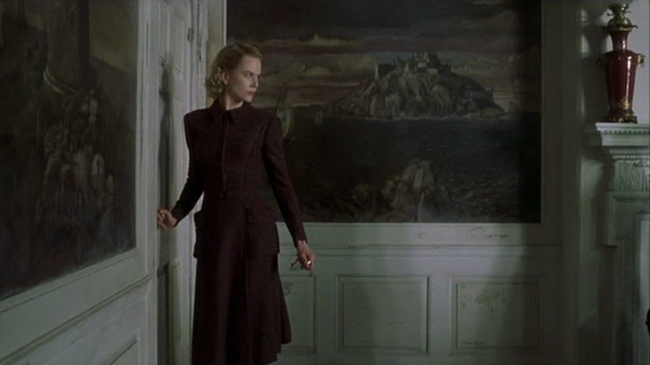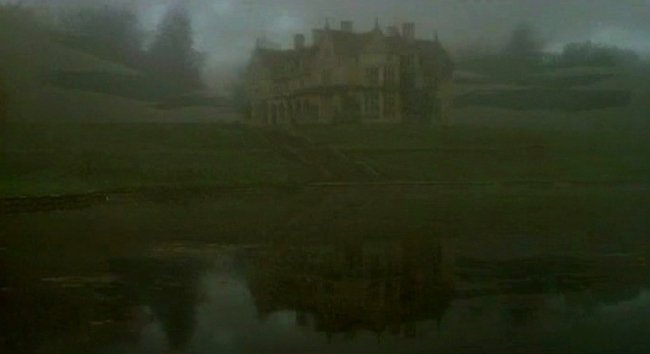 Nancy Drew
Ok, stop pretending like you haven't seen this movie, and if you REALLY haven't like you secretly don't want to. This is the movie that made me first fall in love with adorable Emma Roberts and made me decide I really needed to solve mysteries more. How often do you get to rent a wicked mansion where a famous movie star was murdered. You could have the freakiest murder mystery nights. If I build my dream house it is so having a secret passage.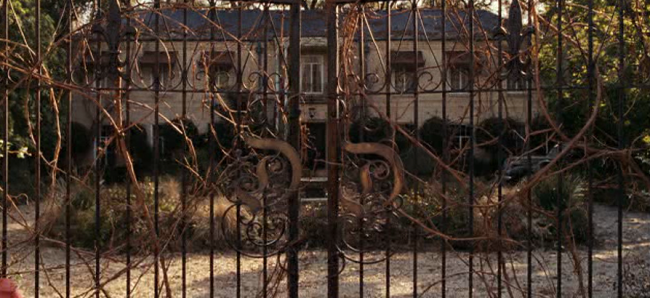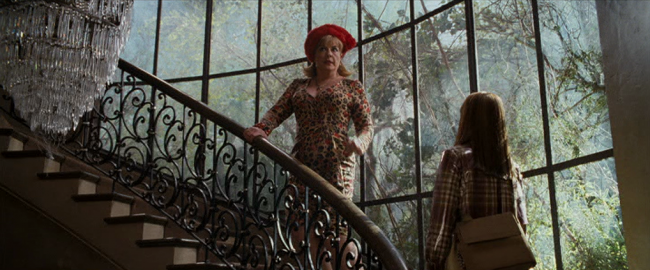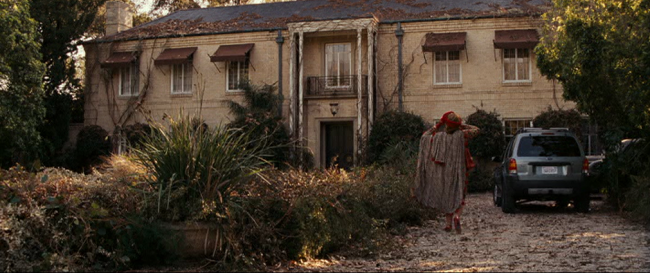 And last but not least...
Hocus Pocus
Four of the 2,830 awesome things about Hocus Pocus:
Thackery Binx. Gave me a thing for boys with long hair and floppy white blouse-T-shirt-things from an early age.
SJP's greatest role: I remember when I was a kid I thought Sarah Jessica Parker and Vinessa Binx were the prettiest women I had ever seen.
The bit where Max passes the lighter to Allison to light the black flame candle that can only be lit by a virgin and she shakes her head shyly and smiles.
The awesome Dennison family house. I wanted a tower in my bedroom to sulk in like Max.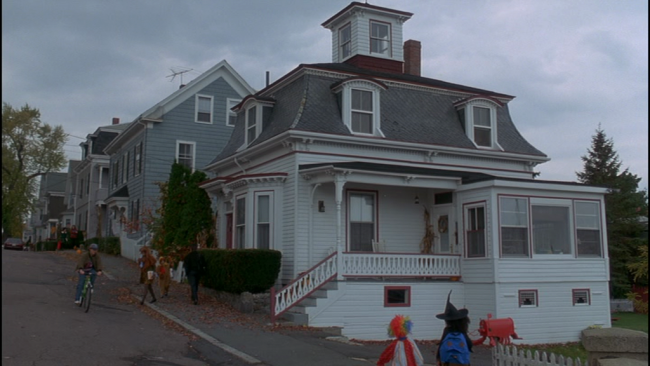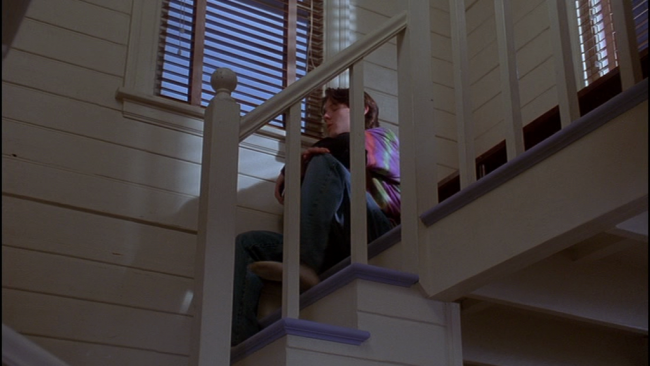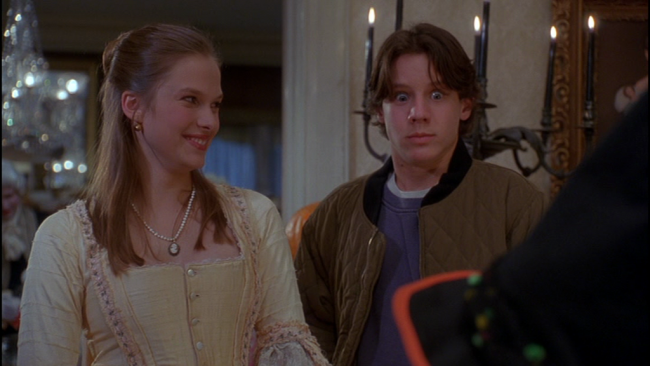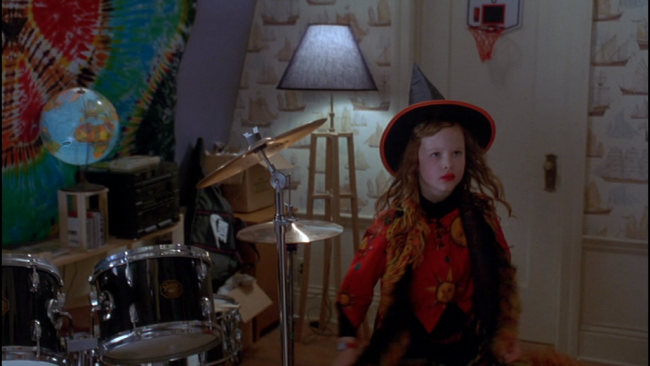 |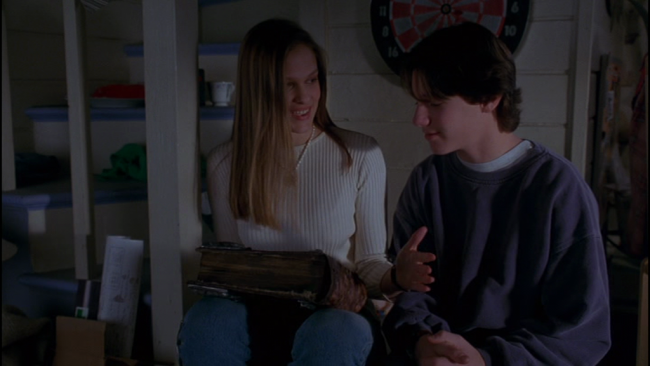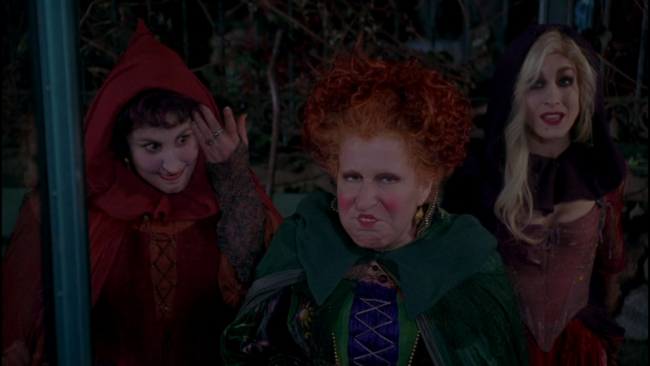 And #5. Bette Midler's facial expressions. Eternal gold.