Posted Sunday, October 21, 2012 in:
Home Envy
More than once, I've visited a house where the owner's friends joke that the place looks like an art gallery. For some home owners who are in love with art and design, bare walls can feel almost wasteful. The home I'm about to show you today is one such place – in fact it's actually part of a gallery.

David Forrest and Jánis Nedéla are the owners and directors of Gallery East on busy Stirling Highway in North Fremantle. I must have driven past it a thousand times on my way to and from the beach. I would never have guessed there was a home in the building as well.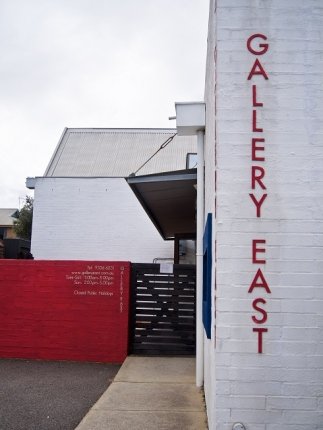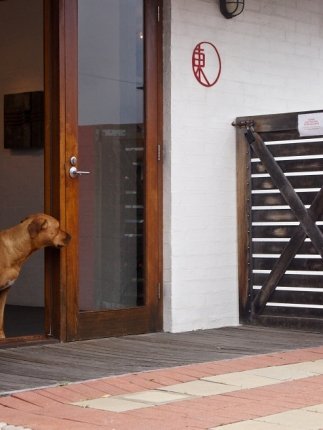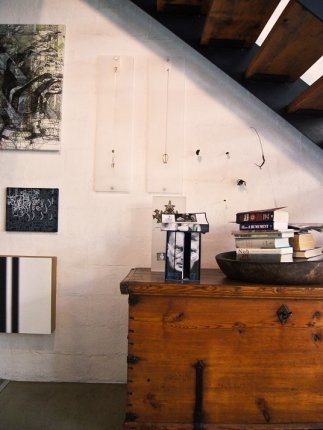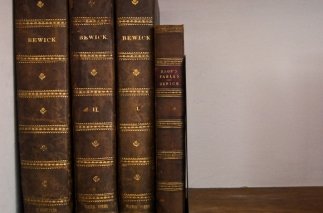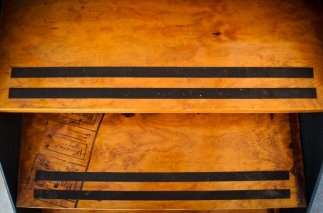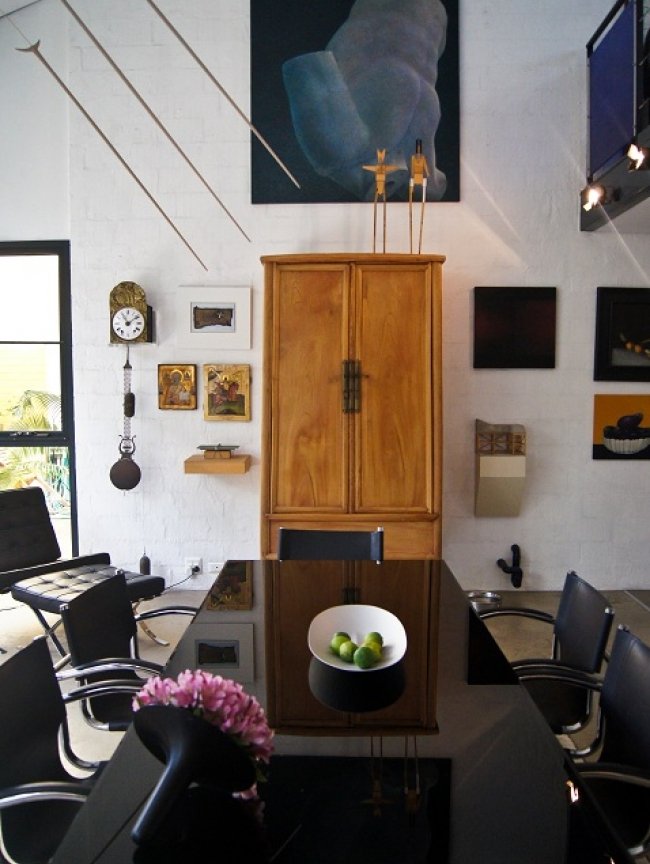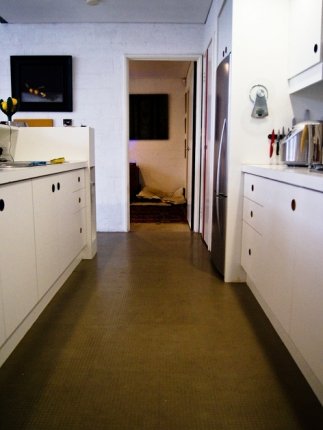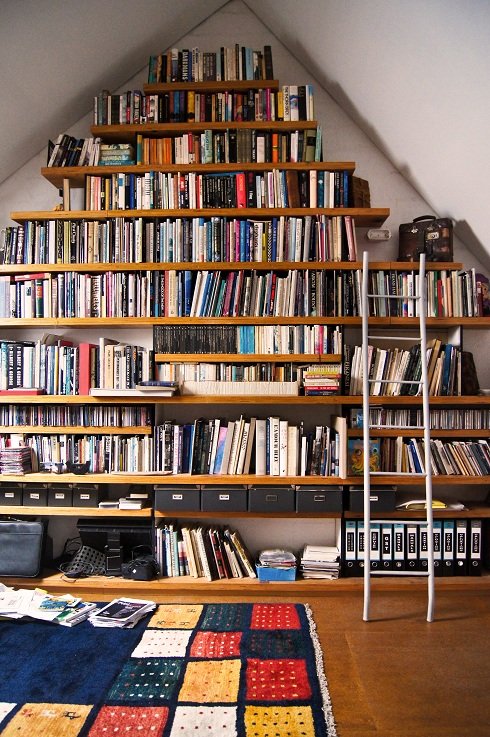 David and Jánis had previously ran Gallery East in Claremont. But when they outgrew their old premises 14 years ago they decided to build a new gallery in North Fremantle, and asked architect Bret White to design it.

The result is a variation on the white cube with a large gallery space, office and storeroom. Off the gallery space is a little vestibule. At first glance you think it leads to storage - but here is the property's surprise - the house behind the art gallery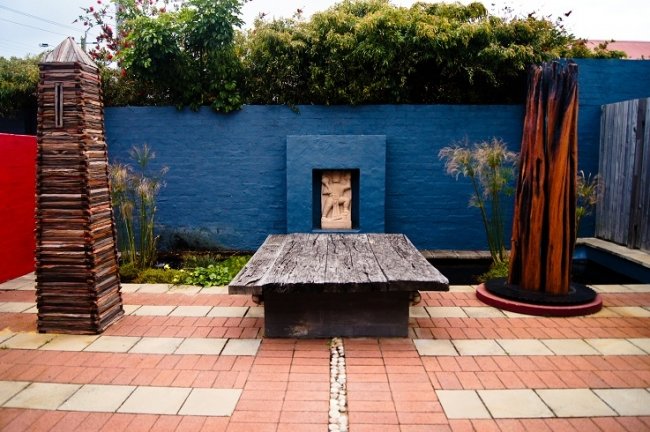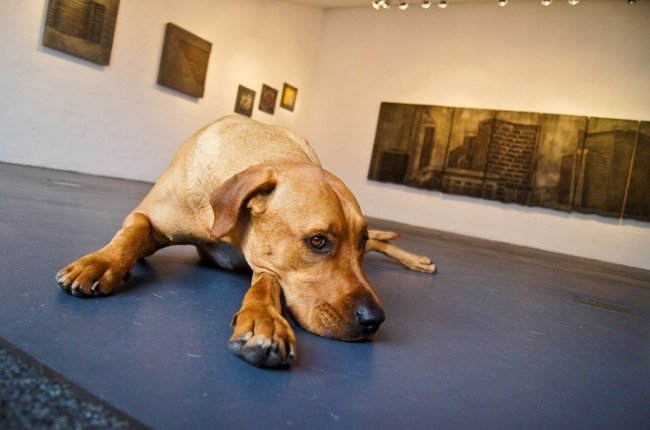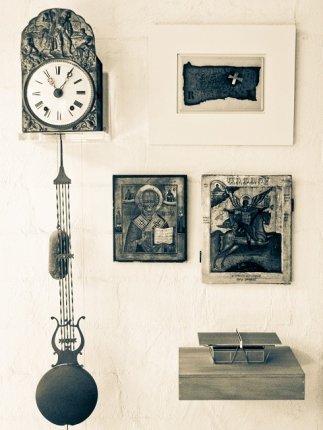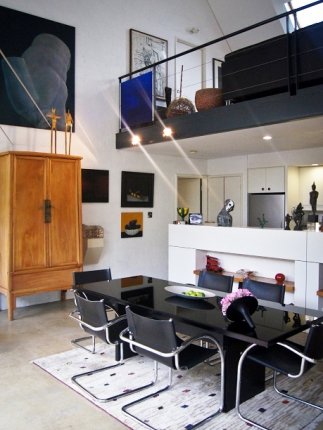 I love it. This house just feels nice. Simone is taking photos and she is very, very jealous. It is just a very, very cool home. Textured, white-painted brick walls are complemented by polished concrete floors, white laminate cabinetry with handmade cabinet pulls made by artist Jánis, and shelves and staircases made from reclaimed plywood.

"It was done on a very tight budget," says David of the build, saying one cutback that was made was the floor – they kept the concrete rather than laying the timber floors they had wanted. But I like the concrete floors. They add to the unpretentious, industrial feel of the home, perfect for this warehouse-strewn part of North Fremantle.

I also really like the layout. "It is a very simple design, with a wide, central kitchen and dining area, and a mezzanine lounge," says David. On both storeys, rooms flank the living spaces – three bedrooms (one used for art storage) while the fourth room is a library and study – my favourite room. It's tucked away and private and just makes me want to write madly into the dark hours (possibly on an old typewriter, illuminated by an oil lantern, muttering creative things).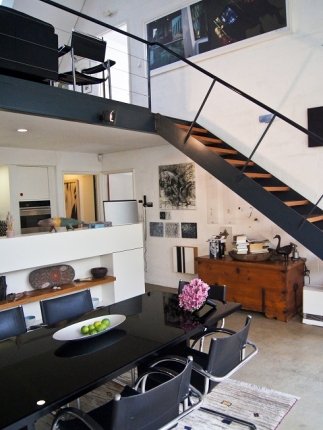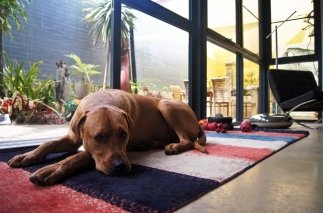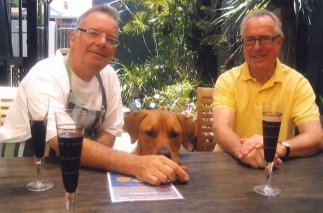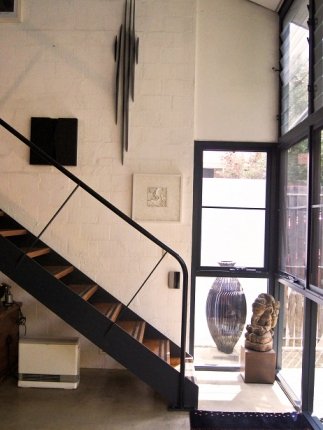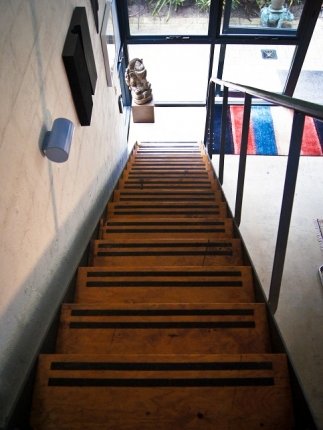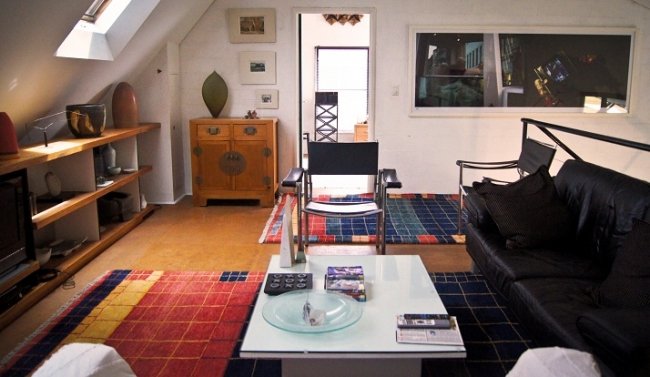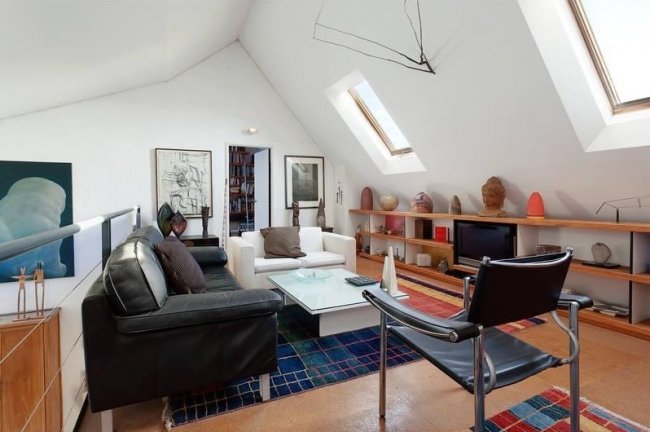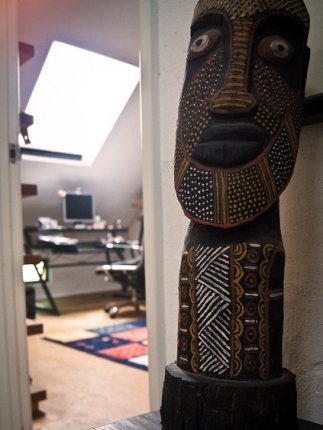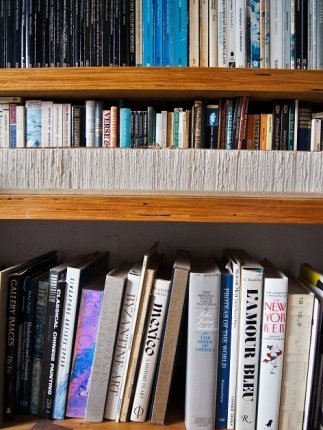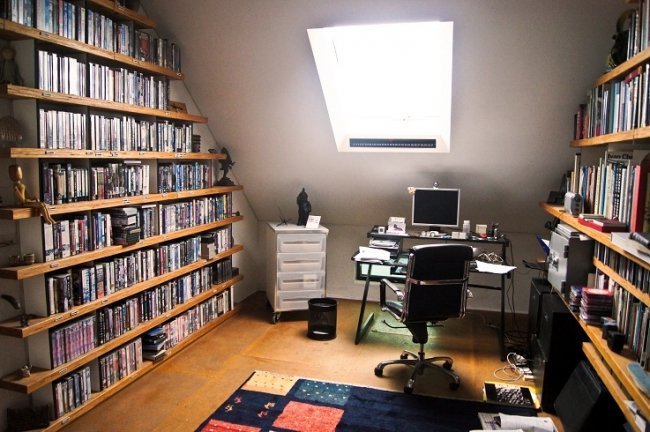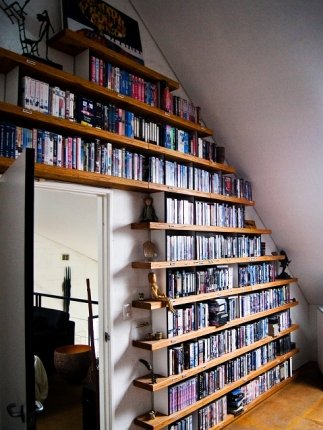 While the residence is on traffic-heavy Stirling Highway, it's tranquil inside. "We deliberately chose not to front the highway, wanting people to come through the courtyard and into the gallery instead," says David. With its water feature and pond, the courtyard reminds me a bit of a Japanese garden and feels relaxing. And as soon as the gallery doors close, it's whisper-quiet inside the house. (And yes, I know I am practically deaf, but Simone assures me that it actually is quiet, and her hearing is fantastic!)
Like you would expect from a couple who run a gallery, artwork, sculptures and beautiful pieces of furniture are everywhere, with pieces ranging from a 100.B.C Buddha from Afghanistan that sits in the kitchen to a timber double-decker bus sculpture by Graham Heritage to pieces from the hottest up-and-coming WA graduates (David and Jánis frequent the shows to present the hottest talent in their renowned New Works New Faces exhibitions).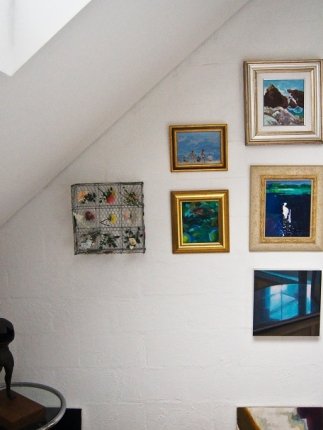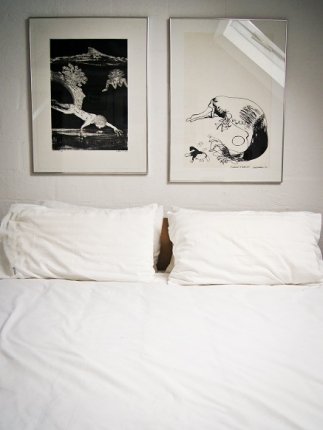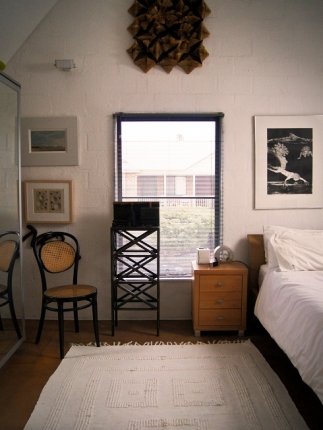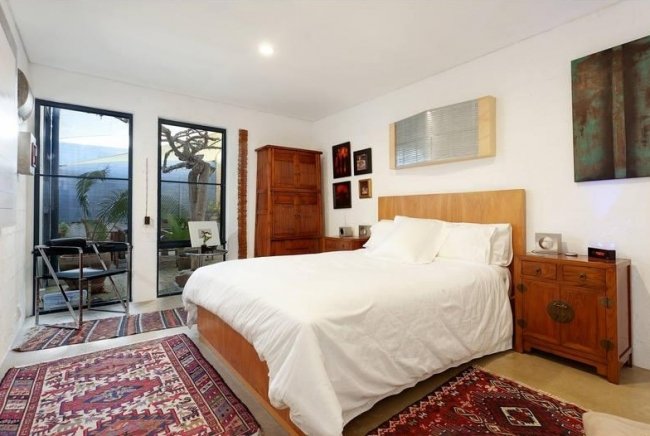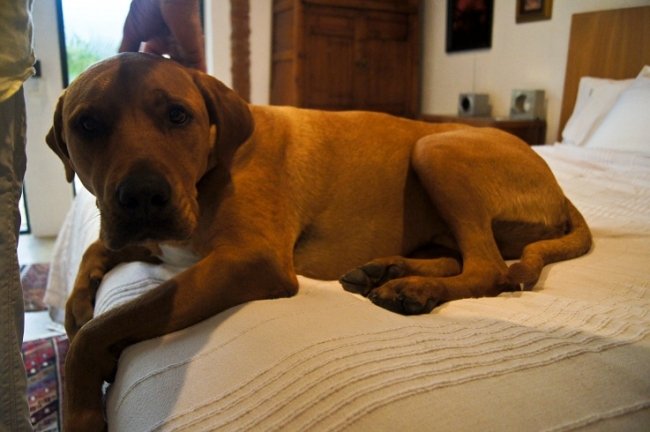 When Simone and I turn up we are startled by Jánis and David's dog, Sebastian, who barks fiercely at us from behind the gate. A Rhodesian ridgeback cross, he's roughly the size of a miniature horse and if I broke in as a burglar and came face-to-face with him I would probably soil myself a little. But as soon as we are inside it becomes evident this huge dog is more ginormous sook than scary and we are quickly smitten, although he mostly looks mopily at us like he can't wait for us to leave him in peace.
David says Sebastian had been abandoned as a puppy when they got him, but at four now it is obvious he is now very used to being spoilt. He has a thing about skateboards. With a train station just down the road, lots of people skate past, to Sebastian's disgust – he looks out through the gate and goes mental every time a skateboard goes past. "He hates skateboards," David says. "He doesn't even like it when people walk past carrying a skateboard. But he's very affectiona – no no no," he cries, as Sebastian seizes the moment to delicately steal a sock from the laundry hamper and hurries away furtively.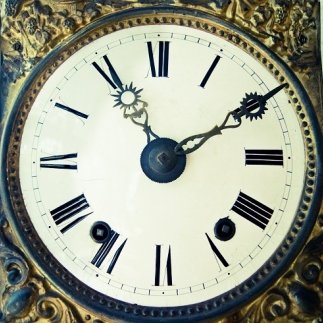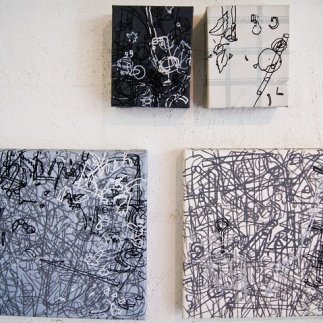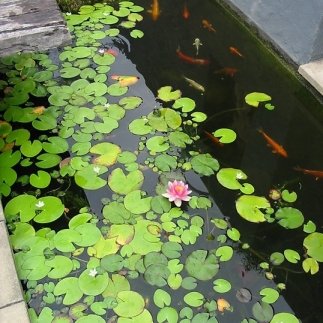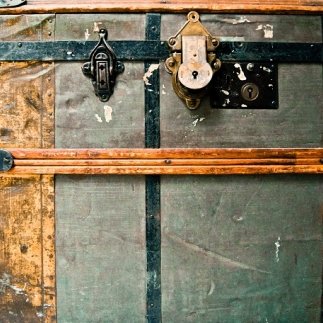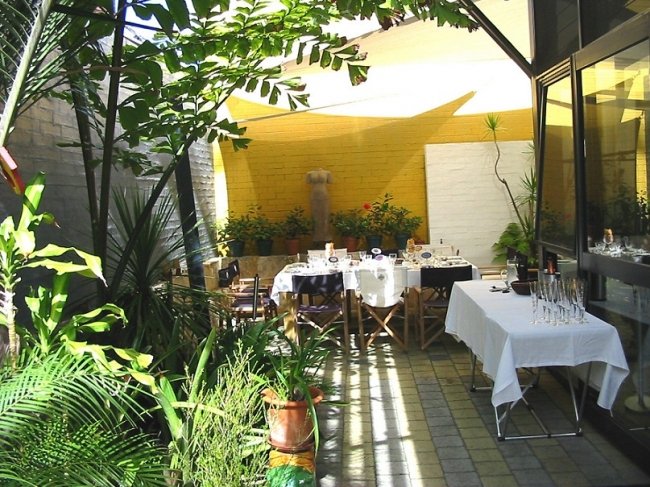 Sock gently prised from his begrudging jaws, Sebastian follows us through the house as David shows me the alfresco area. "The courtyard is typically West Australian – we have breakfast and supper out here from about November to April every year," he says. It's green and peaceful – I would write out here and have friends around for wine and wood-fired pizza over Pictionary and Balderdash.
With private zones yet a nice sense of connection through the living areas and the different storeys, it's a perfect house for a couple and a dog – I can picture me and Mr Nerd and Nala living here very happily, having friends over for drinks after a day at the beach across the road. Simone and I find ourselves lingering as we leave. There is something to enjoy at every corner in this lovely house and it was a pleasure to see. Thanks so much to Peter and Jánis for letting us have a stickybeak (and to Sebastian for letting us through the front gate).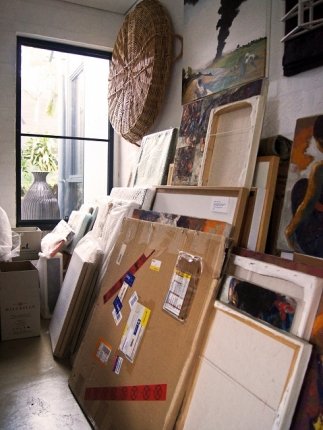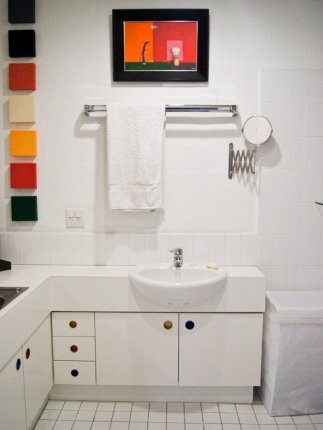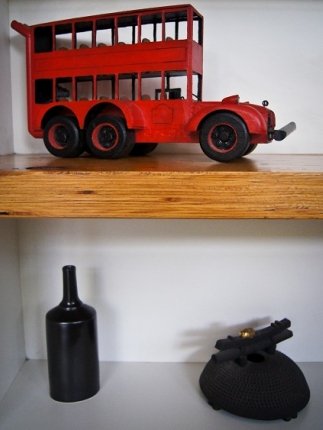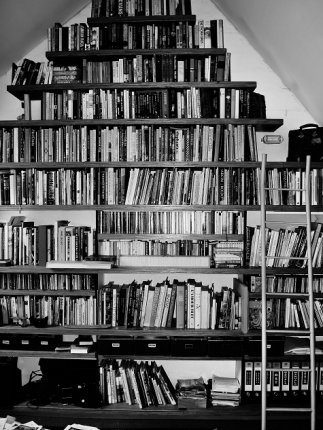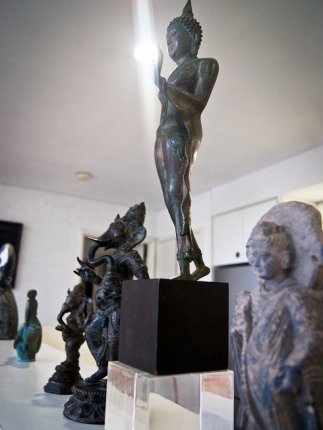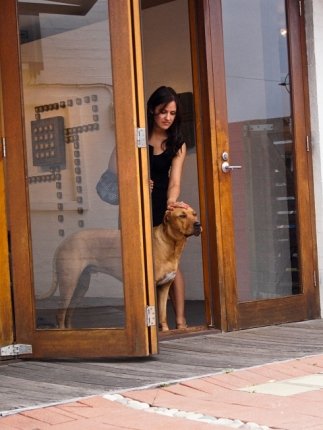 HOME LOWDOWN
THE OWNERS
David Forrest and Jánis Nedéla, the directors of Gallery East in North Fremantle
THEIR HOME
An architect-designed art gallery with an industrial-style brick house at the back
LOCATION
North Fremantle, Western Australia
BUILT
Completed 1998
FEATURES
Mezzanine lounge, louvred windows for cross-ventilation from sea breezes, study,
THE ARCHITECT
Bret White, (08) 9322 3644
THE BUILDING COMPANY
Subiaco Homes, 0418 912 638
PHOTOGRAPHY
Simone Anderson of Four Storey Photography
THE SELLING AGENT
Mary Burns of Dethridge Groves Real Estate, 0413 749 944 or 9336 0726. House is to be auctioned November 3rd at 12 noon.