Posted Sunday, September 1, 2013 in:
Home Envy
You want to buy a house in Perth, but you're living overseas and can't attend any home opens. Would you trust your dad to put an offer on a house for you – without seeing it in person yourself?
This East Fremantle cottage was bought, sight unseen, by globetrotters Vanessa Fordham and Karl Cramond, the founders and owners of exclusive wedding and events styling and hire company Villa Kula. Since selling their business in New Zealand and moving to Perth, Vanessa and Karl had been alternating living in a beach house in Falcon and in the warehouse above their showroom in Perth. But it was time to move.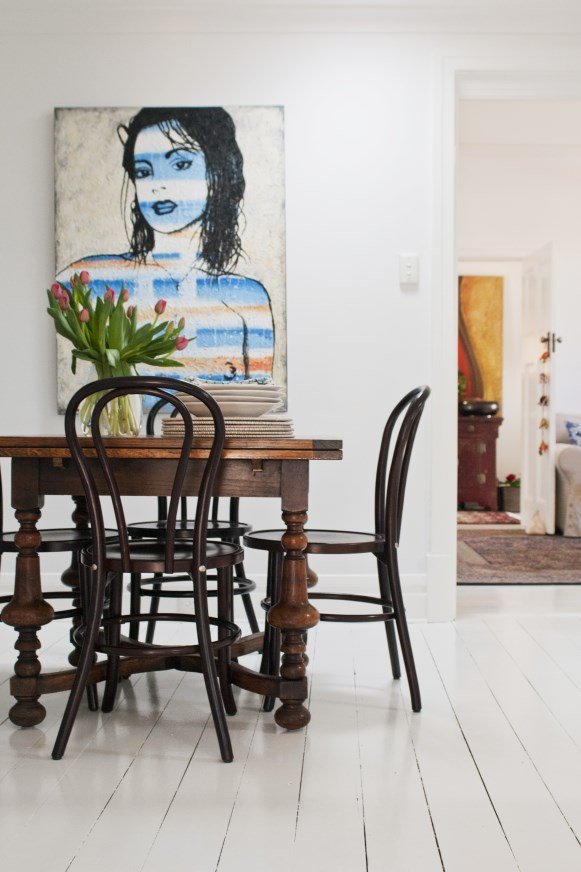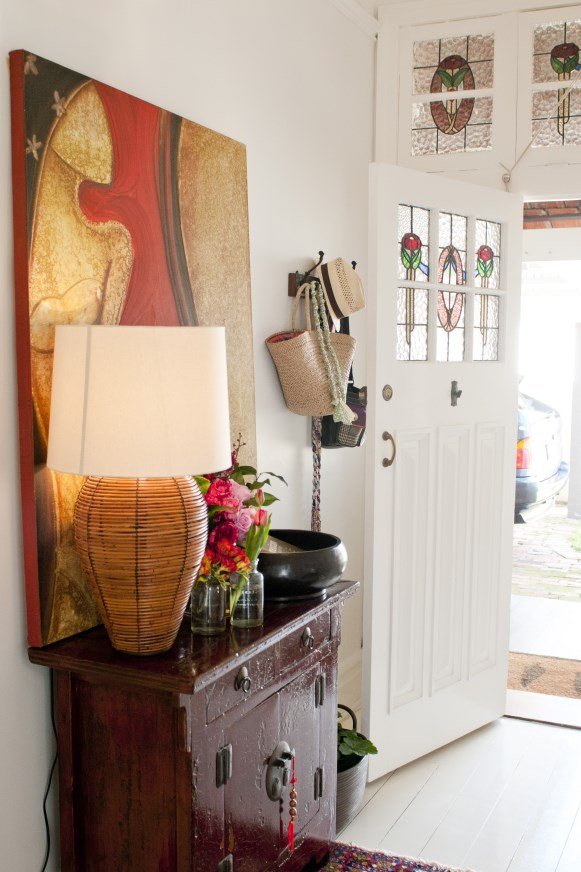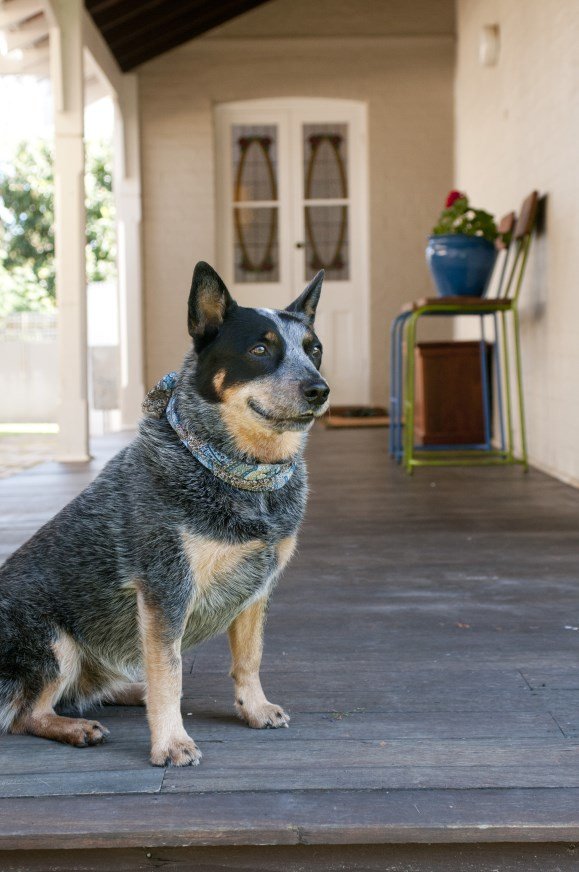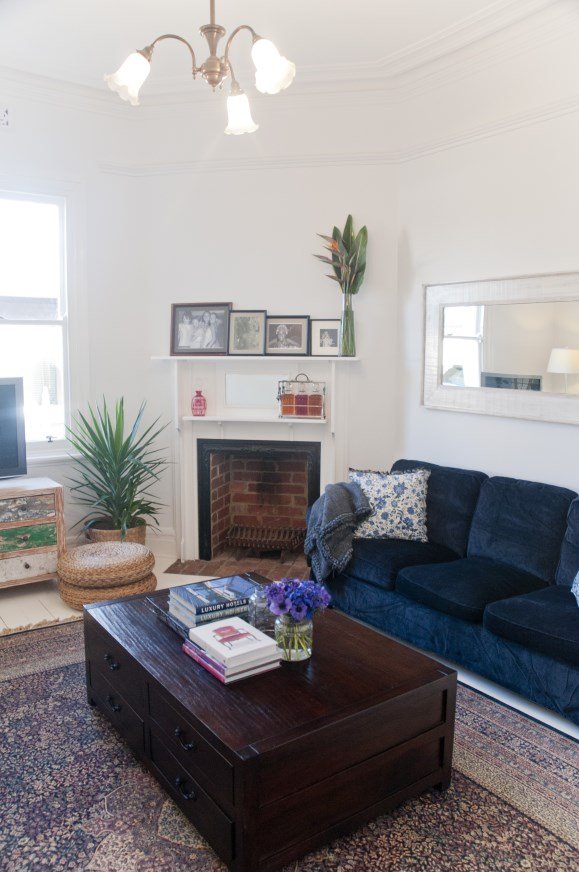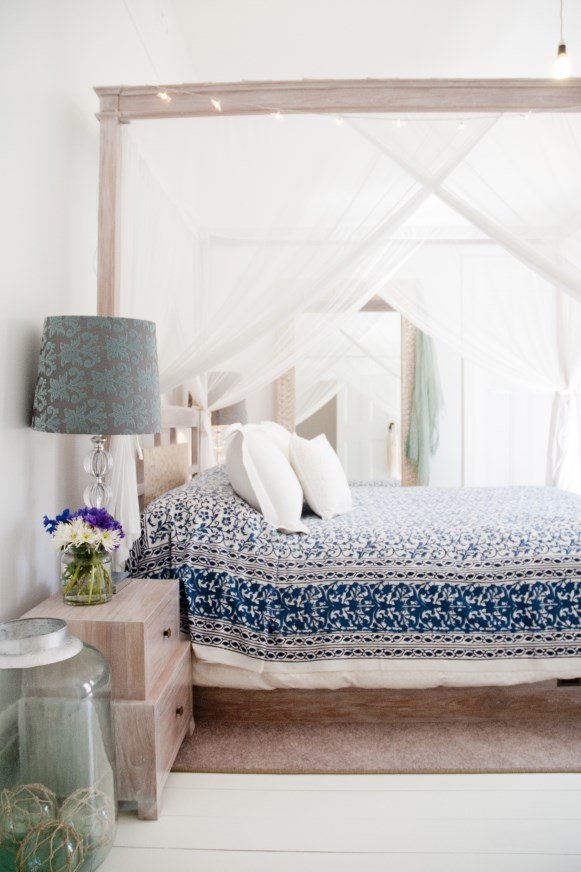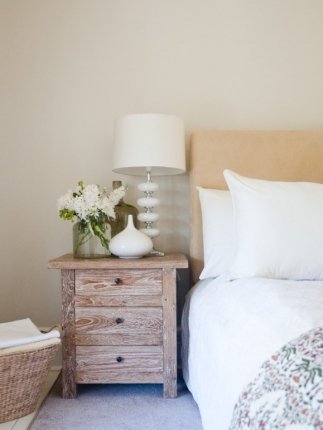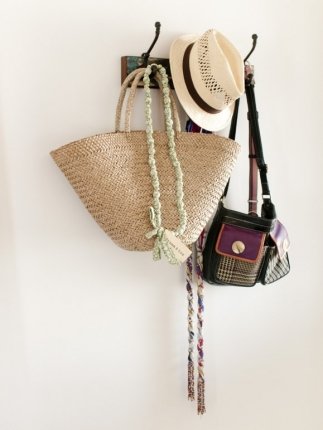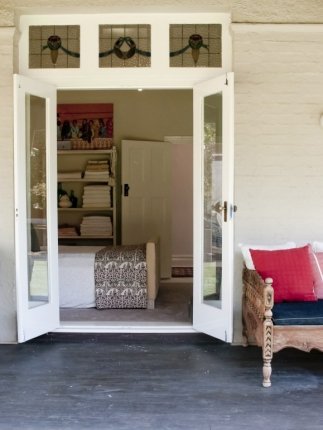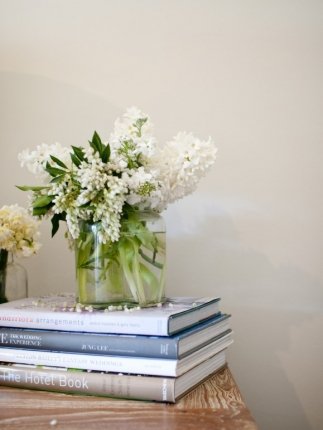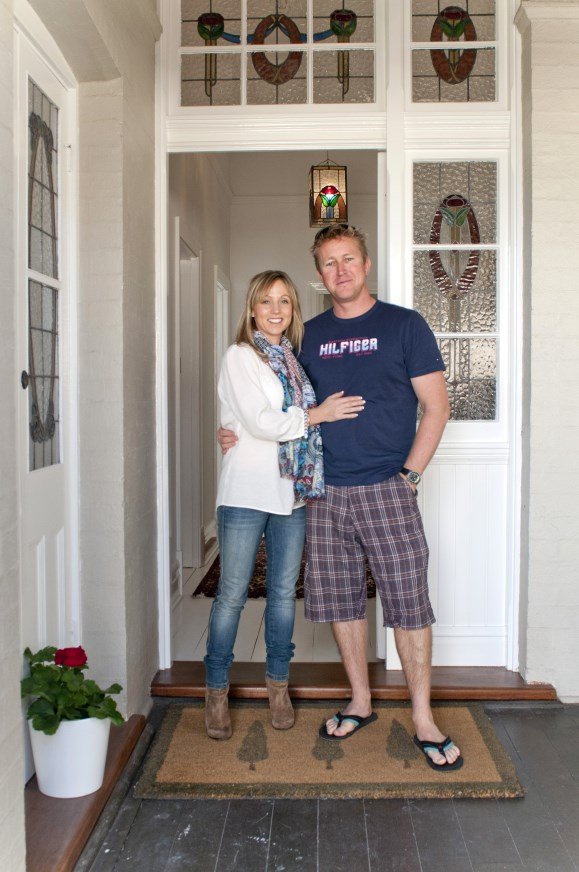 Loving the beach house they'd renovated in Falcon (on a block just 200m from the shore) but tiring of the one-hour commute from Falcon to work each day, they decided they needed to live closer to work (although not directly above it anymore!) and started house hunting.
As the owners of Villa Kula, Vanessa and Karl offer some of the most absolutely beautiful events and wedding styling I have ever seen (you have to check out the unbelievable photos of their work on their website) and often travel around the world to buy hire items for the business. While in Bali on a buying trip, they were browsing online and came across a listing for this 1920s East Fremantle cottage.
Smitten with these photos of the wraparound veranda and the big expanse of lawn in the front garden, Karl and Vanessa instantly thought the house could be great for their love of outdoor entertaining and their beloved blue heeler Boots. Only trouble was, they couldn't get to the home open themselves.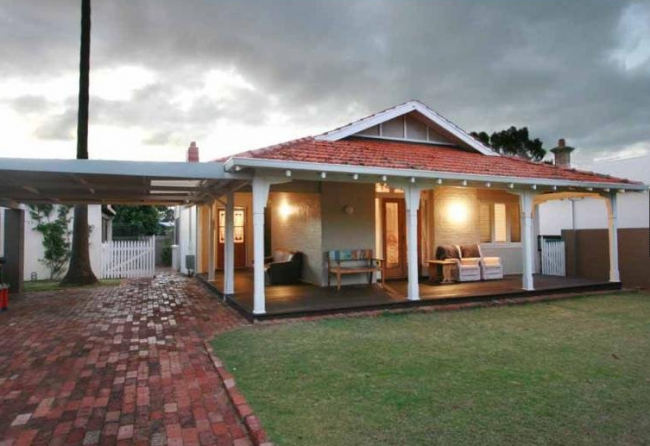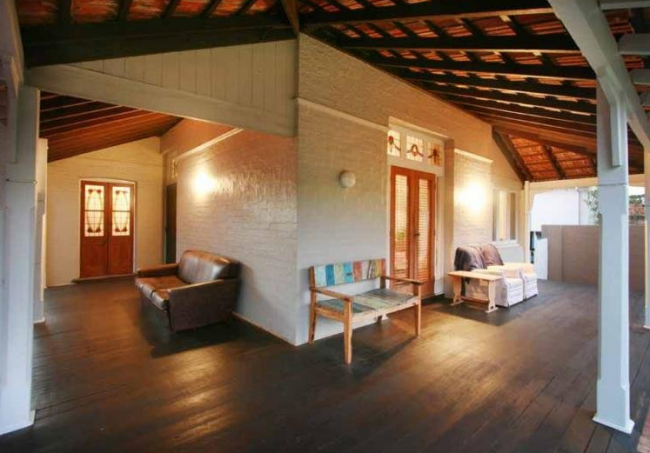 "I rang Dad to ask him if he'd go have a look at the house for us," says Vanessa. He phoned Vanessa and Karl and said the house was a go-er. But there were 100 people at the first home open and numerous buyers interested in securing an old cottage in this sought-after part of East Fremantle, so they knew they had to do something fast. So Vanessa's dad put the offer in for them. "Wow, you trusted your dad on it even though you'd never seen the house in person?" I ask. Vanessa gives a firm nod. "I trusted him implicitly!"
But while the interior had character features and tons of potential, it was not quite as lovely as the facade. The house was a rental and the inside was dated, dark and disjointed, with some walls painted maroon and with stripes, a light-filled but old laminate kitchen, and the jarrah floors were in need of some love.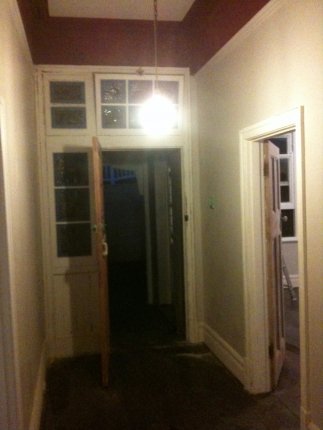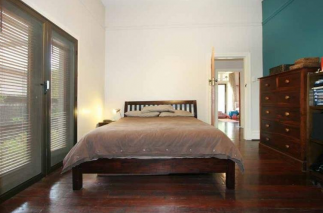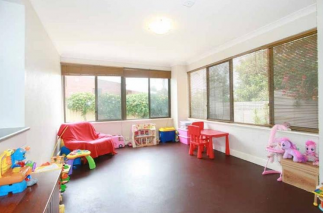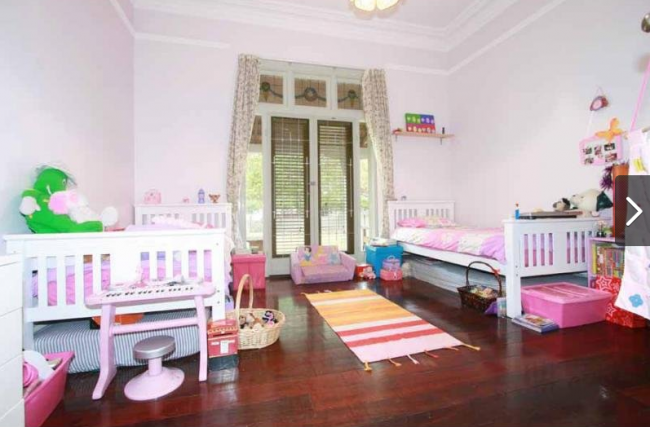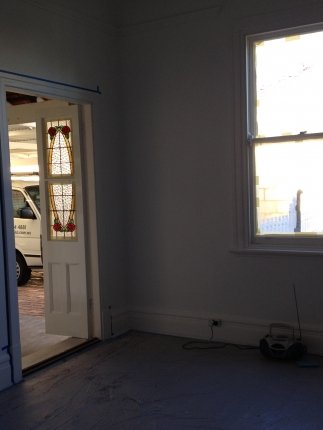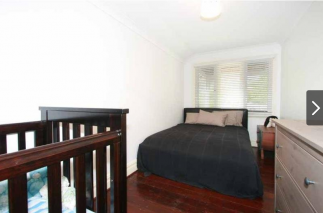 In years to come, Karl and Vanessa want to extend out the back of the home to create a spacious open-plan indoor-outdoor living space. "We're easy, beachy, informal people," says Vanessa. "We love outdoor living – it's part of our lifestyle."

Until that extension project happens, Vanessa and Karl wanted to give the house an inexpensive update. So they spent five weeks doing a cosmetic renovation. It's now gone from blah rental to light, bright, beachy and chic. The real estate agent came back and couldn't believe the change. And Vanessa and Karl love it (and being in East Fremantle, they're only a couple of minutes' drive to the ocean, too).
We are sitting at their kitchen benchtop drinking their amazing coffee and I just HAVE to ask about the white-painted floorboards! Painting floorboards (and other timber accents) white is not at all uncommon in Europe – while here in Perth, a city of wood purists, it's extremely rare. Some people act like it's a crime.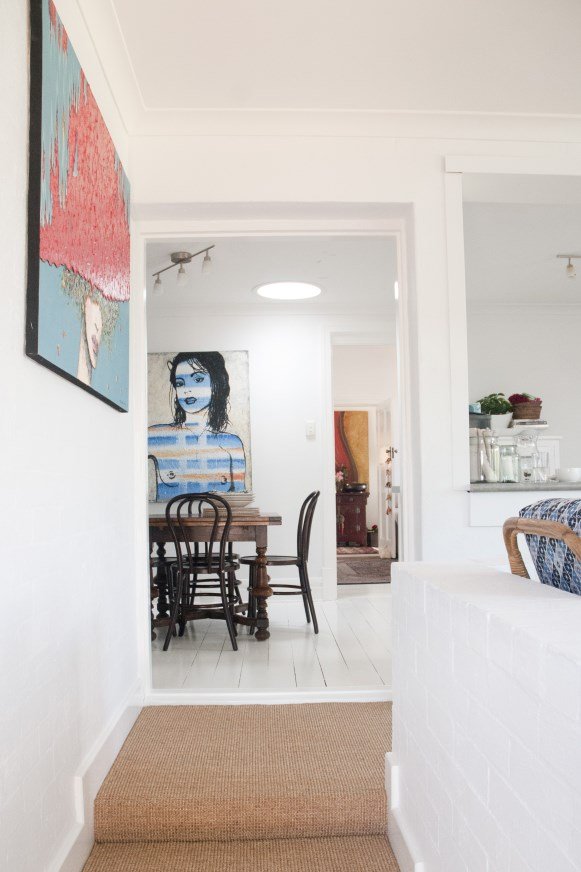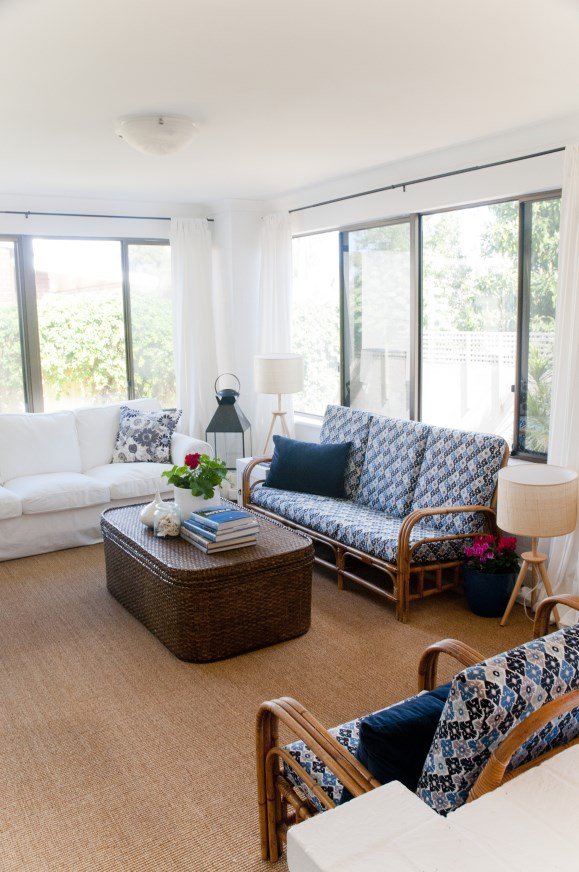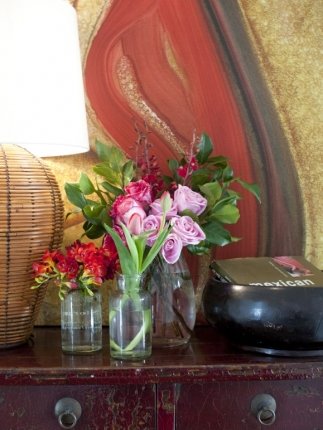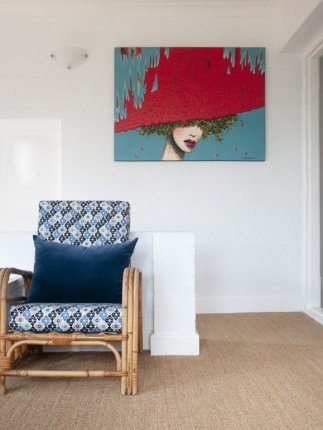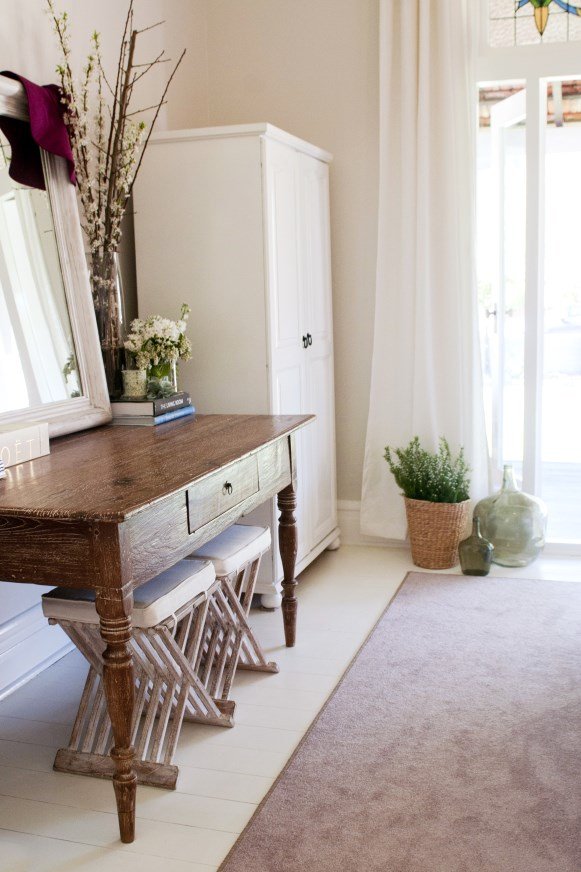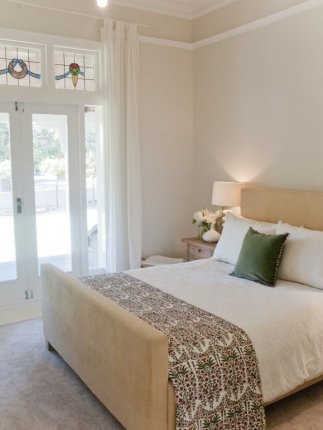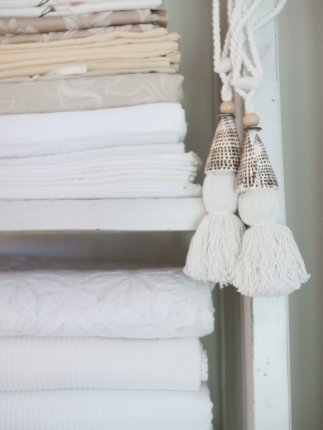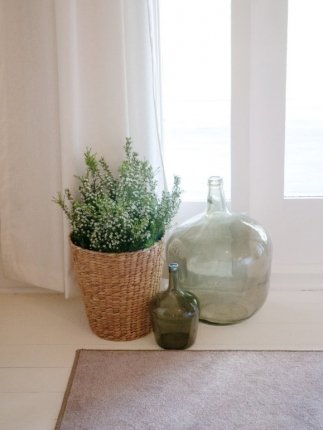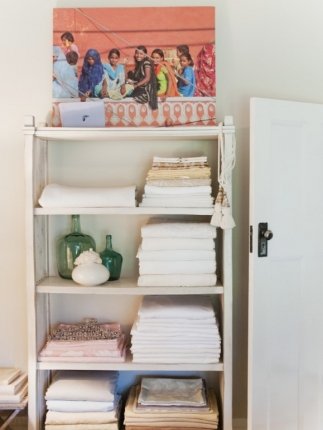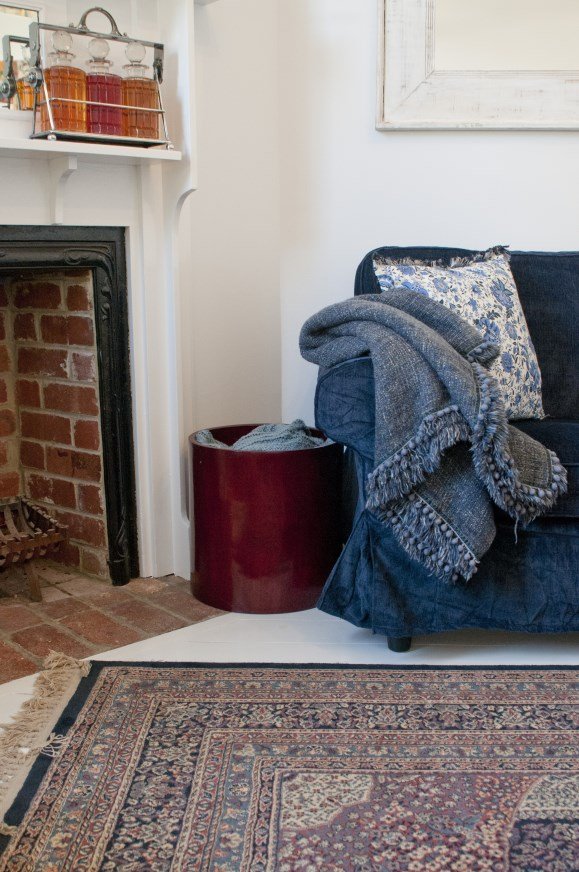 While I do love the richness of olished jarrah floorboards, here I think the white-painted floor works beautifully to lighten the home. The house was very dark beforehand and the jarrah floors were almost black in parts. Vanessa and Karl knew as soon as they saw the place that they would paint the floors white. Vanessa says there was only one slight moment of hesitation! "During the renovations I was at work and Karl rang me and said, 'You have to come to the house.' Instantly I said, 'What's wrong?! Tell me what happened.' He said, 'No no! Nothing's wrong... but now that the floorboards have been sanded back, they look great.' I told him he wasn't going to change my mind!"
In the end, they stuck to their initial gut instinct and went ahead with the white paint – and are glad they did. "All our friends were like, 'What the hell are you doing?!' says Vanessa. "It's one of those things - people are either going to hate it or love it. We know a lot of white in a home can make it feel stark, but we have such a lot of colour in our furniture and our artwork that we knew once everything was in, it would work."
They love the floors so much that Karl adds that when they eventually extend out the back of the house, they think they will add new floorboards and paint those white too. Vanessa says the floor is not hard to clean either - yes, even when Boots comes in when it's been raining and stomps around with her muddy paws!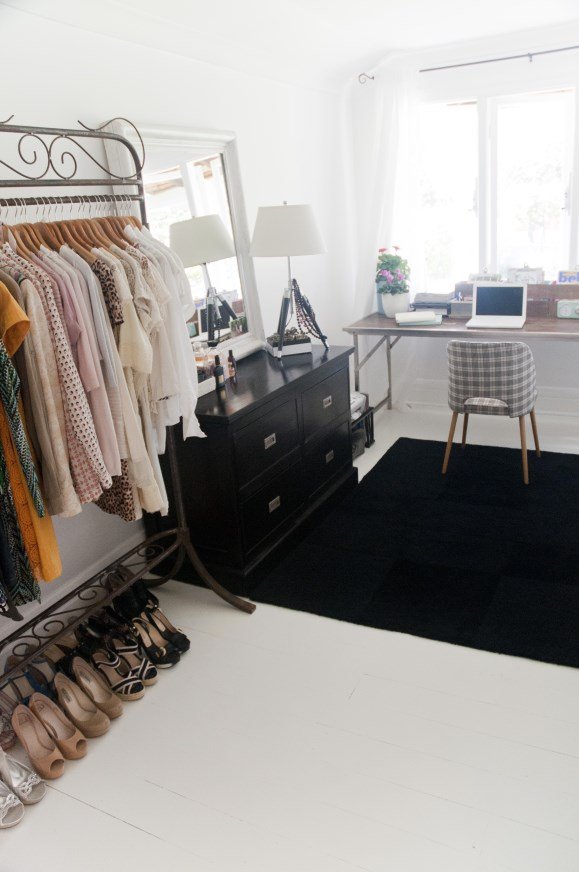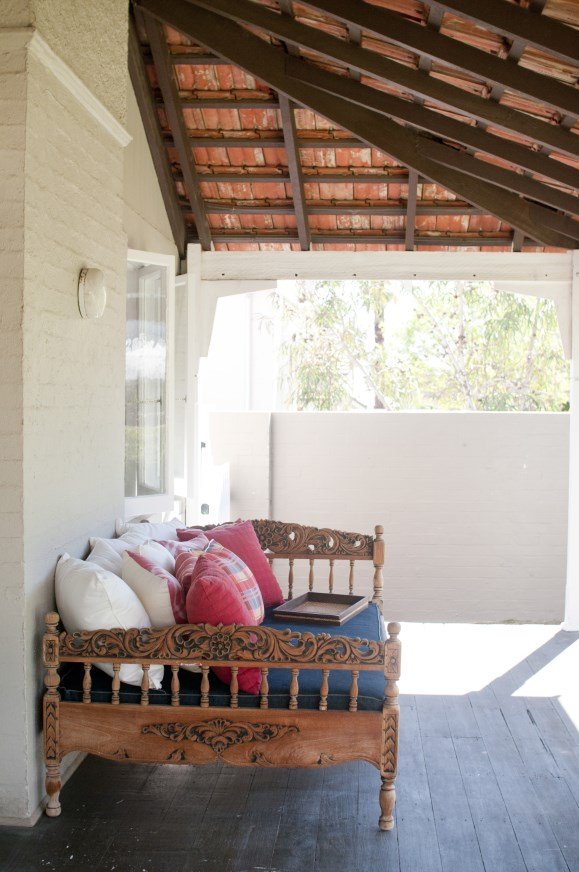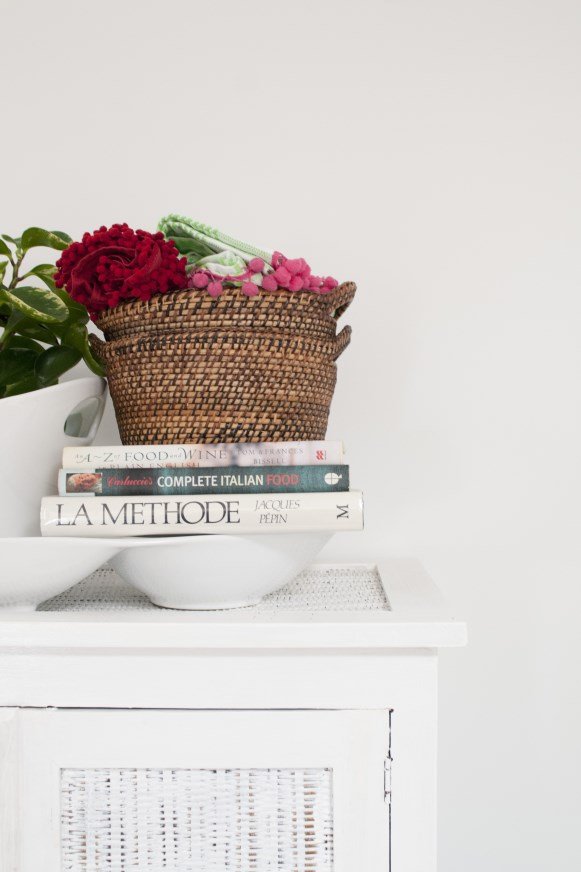 GET THE LOOK – RELAXED BEACH HOUSE
Styling events and parties on some of the most beautiful beaches and yachts around the world has given Villa Kula owners Vanessa and Karl an instinctive feel for gorgeous beach style at home.
Go for blues, sea greens, lots of white, natural materials, wicker furniture and limewashed timber.


Add decorative accents like shells, blue and white patterns and lots of lamps.


Consider sisal flooring and white-painted floorboards for a beach feel.


Collect pictures from magazines that have elements of things that inspire you and combine them to help you visualise the end result.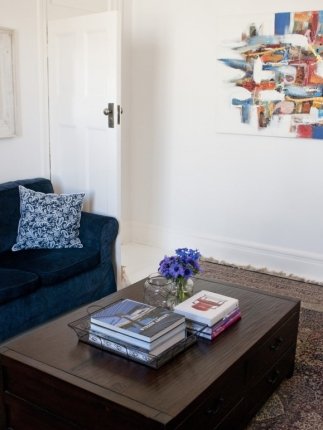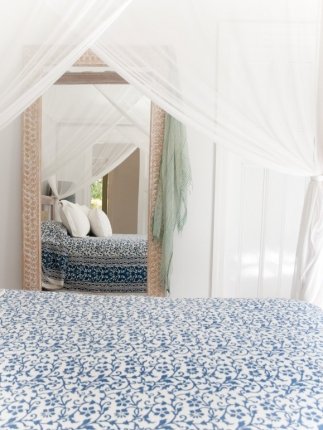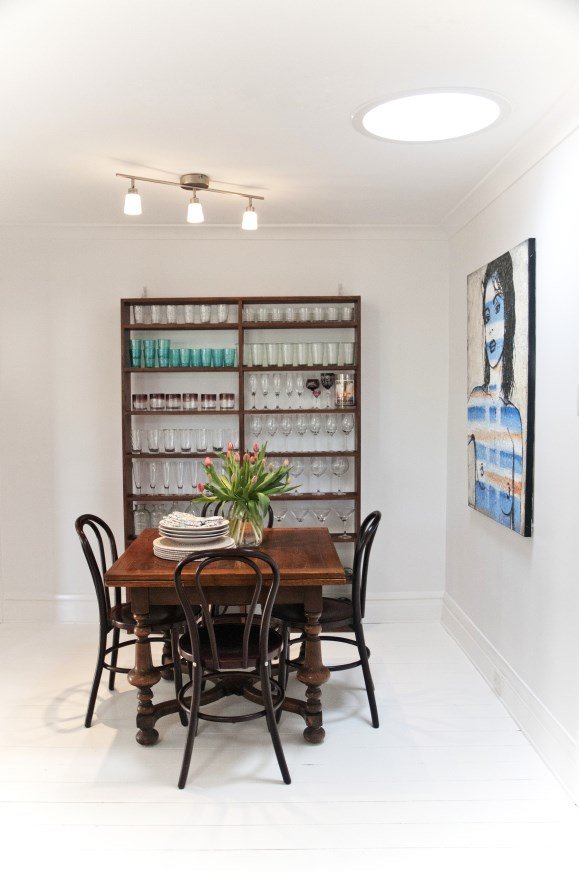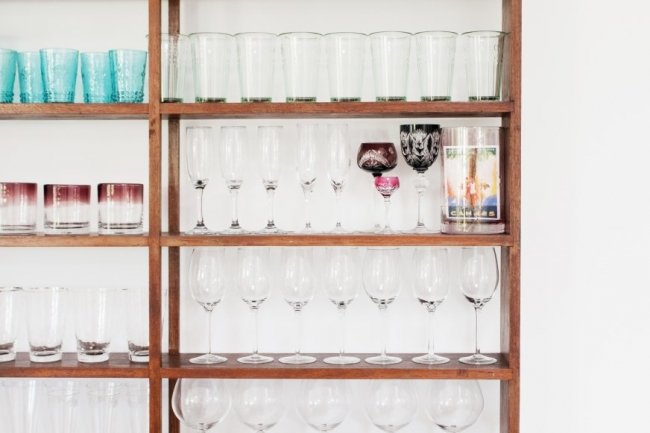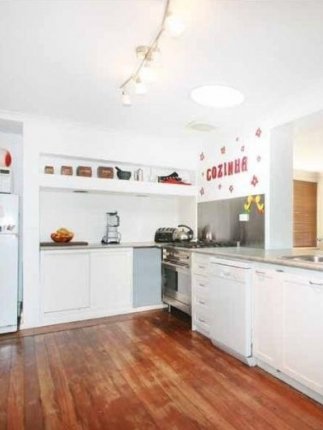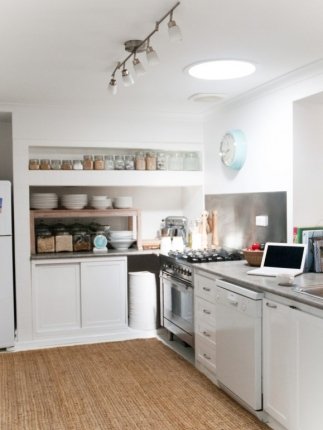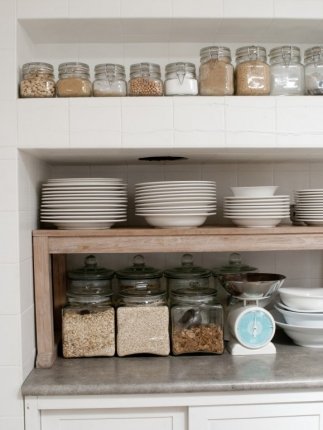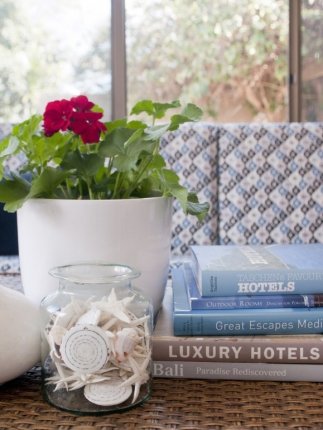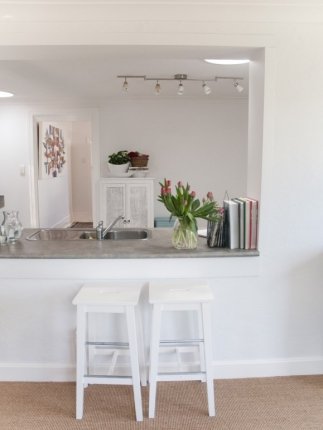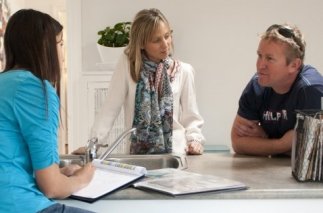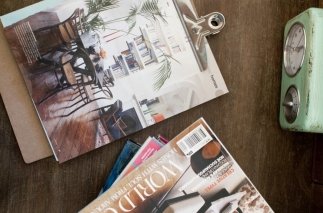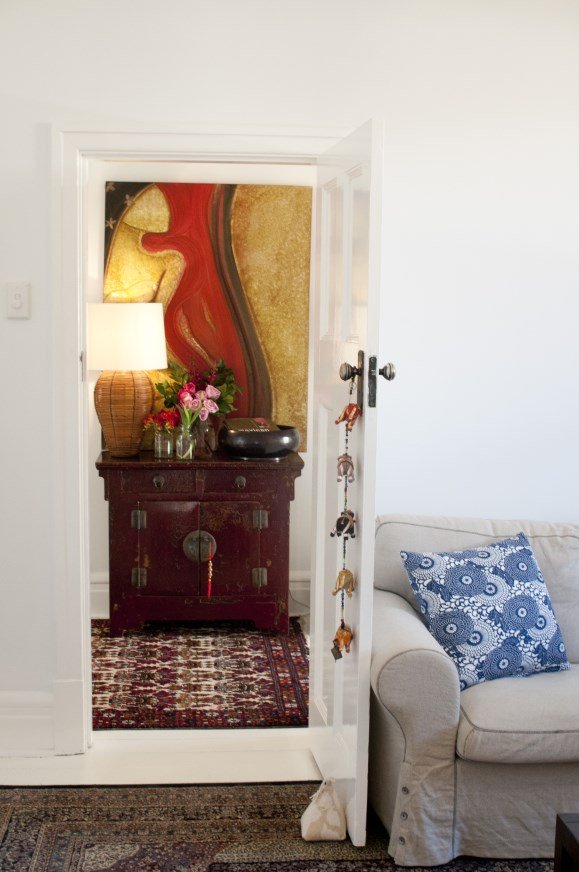 As House Nerd readers know, I've always loved smaller homes and this one is so gorgeous and feels so friendly – I feel like I could linger here all day. "It's a small house but with two bedrooms and two bathrooms it's perfect for just the two of us," says Vanessa. "And the beast," Karl adds.
All in all, it's proof that it was definitely well worth trusting Vanessa's dad! "We love the house," she says. "We're really happy with it." Maya x
HOME LOWDOWN
THE OWNERS
Vanessa Fordham and Karl Cramond, who founded and own exclusive events styling and hire company Villa Kula. You can follow Villa Kula on Instagram @ ilovevkxo or on Facebook. Vanessa and Karl live with their gorgeous blue heeler Boots.
THEIR HOME
A two bedroom 1920s brick cottage
LOCATION
East Fremantle, Western Australia
BUILT
1920s
PURCHASED
2013
THE DESIGNERS
Vanessa and Karl designed the home's cosmetic renovation themselves
FEATURES
Wraparound front veranda, French doors, kitchen and dining, sunroom, lounge, two bedrooms, and one glorious office/walk-in robe!
STYLING AND PHOTOGRAPHY
Stylist and lifestyle photographer Meghan Plowman of The Orchard. You can follow Meghan's amazing Instagram @meghan_plowman or on Facebook.