Posted Wednesday, July 16, 2014 in:
Home Envy
I have always loved church conversions. Every time I pass one, or to be honest any time I see any sort of church that looks vaguely permanently inhabited, I stare really hard at it in a creepy fashion and probably scare the people who live inside.
Whether you are religious or not, you have to admit there is something very cool about a church that has been turned into a home. They usually have great architectural features like raking ceilings and beautiful windows, natural wow factor, plenty of street presence and so much space you can run through the house. I mean, I run through my non-church conversion house now but in a church conversion there's less chance you will thwock your hip on the dining table.

This church conversion in Mount Hawthorn has stacks of room for running (all up, just under 400sqm of living space - larger than a lot of blocks of land people build on in Perth these days!) and it is so big that once part of it was once used as a badminton court. And it's awesome.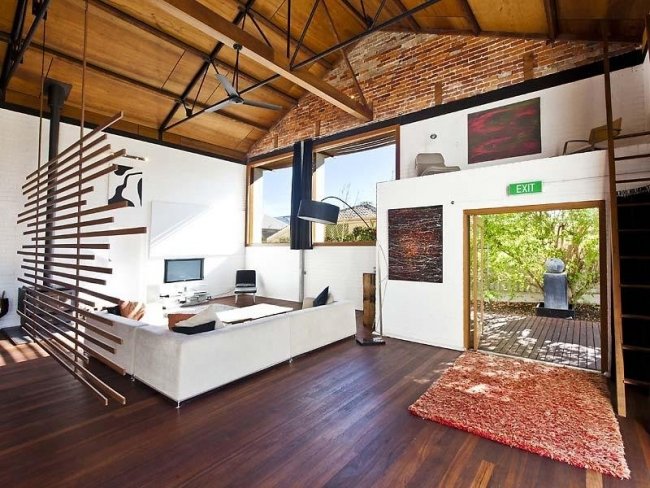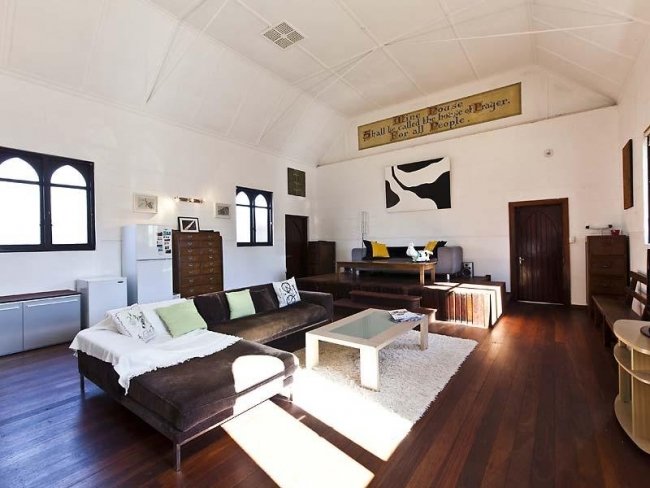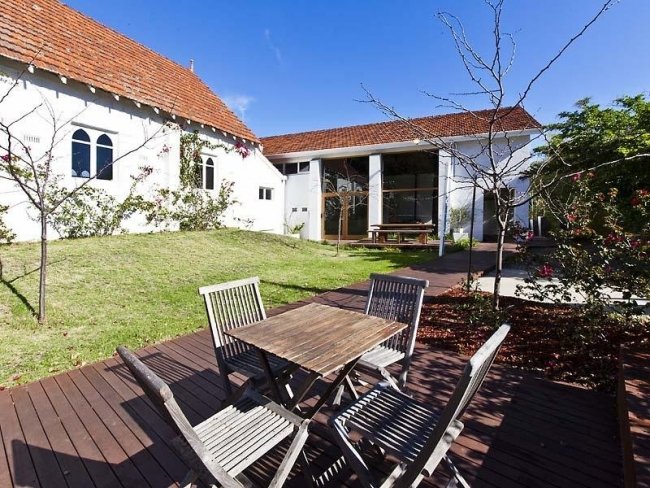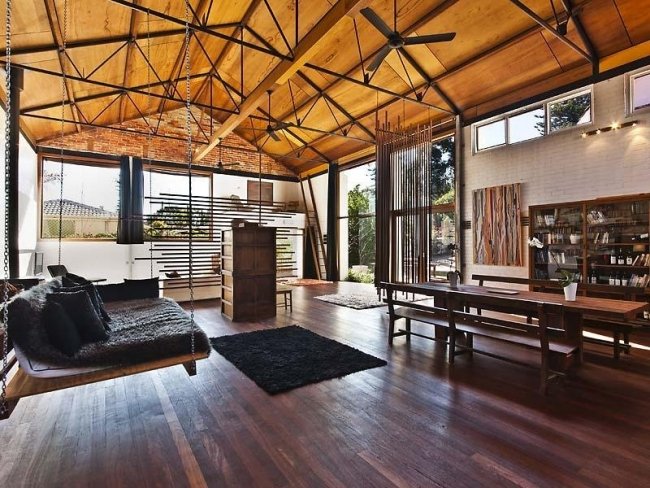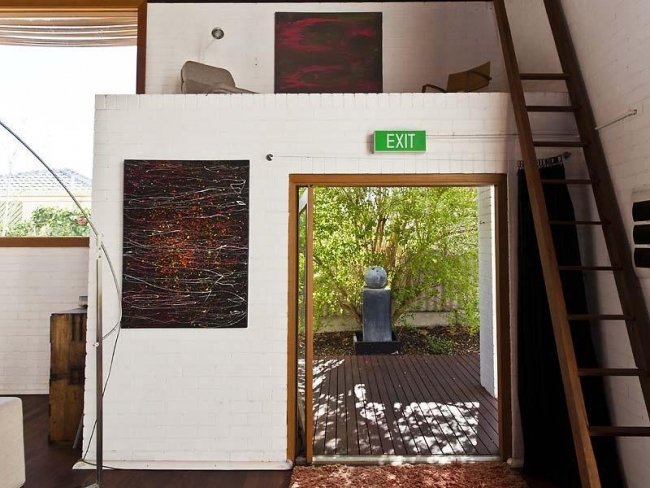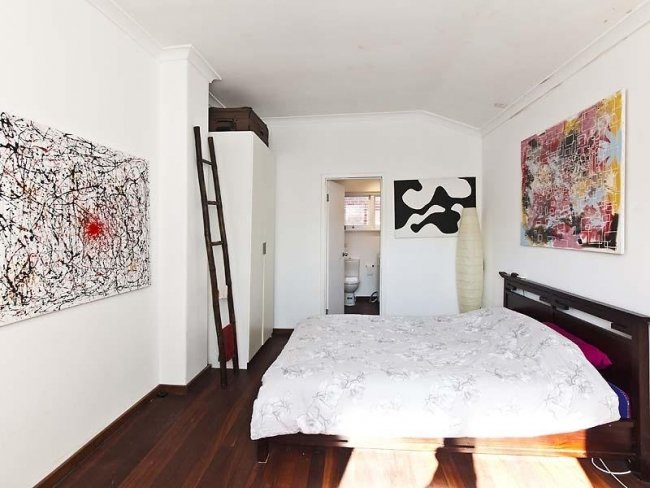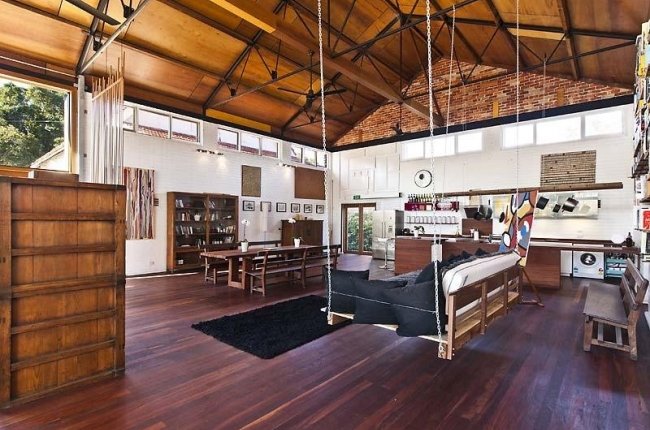 When my interior designer friend
Nelly Reffet
sent me a link to this place and told me it was right up my alley, she was right. I couldn't resist seeing if I could feature it on House Nerd! It is the heritage-listed Mount Hawthorn Uniting Church, built in 1937, and its adjoining hall. My photographer friend
Heather Robbins
and I visited it one bitingly cold winter's evening, and while she shot her photos I had a nice chat with the owner, a philosopher and lecturer – who is an atheist! He bought the place in 2009 after seeing the place advertised for sale and despite having no religious leanings, he simply loved the feel of the space and could see the potential to turn it into a unique home.
Since then he has carried out a full renovation, renovating the 1930s church first to turn it into a self-contained one bedroom home. He then lived in the church while conducting the rest of the renovation work to the 1970s hall over the next few years in between work and travel. He has turned the 1970s hall into a huge, beautiful self-contained three bedroom, two bathroom home.
The renovation work to this place has been extensive. It involved adding two kitchens, three bathrooms, turning the old hall kitchen into a bedroom, sanding and oiling the original jarrah floorboards, and removing the old flat, low ceiling from the hall to make the most of the raking ceilings and the structural beams. The addition of huge north and east-facing windows help warm the living areas up during the day and even on a freezing cold winter's eve like when Heather and I are there, with the Norseman wood fire going the home sits at a comfy 22 degrees. "Even though it's a big space, it is very warm," says the owner. In the day time, this home is sunny and light-filled at every turn. At night, it is atmospherically lit by feature lights, candles and fire rather than bright lighting, making it feel richly dramatic and completely different.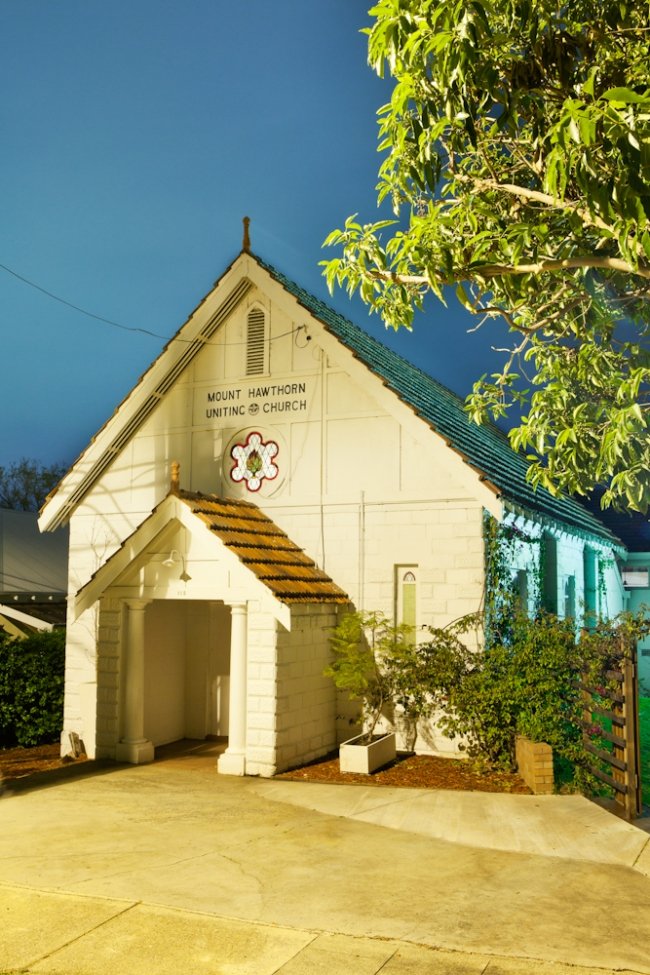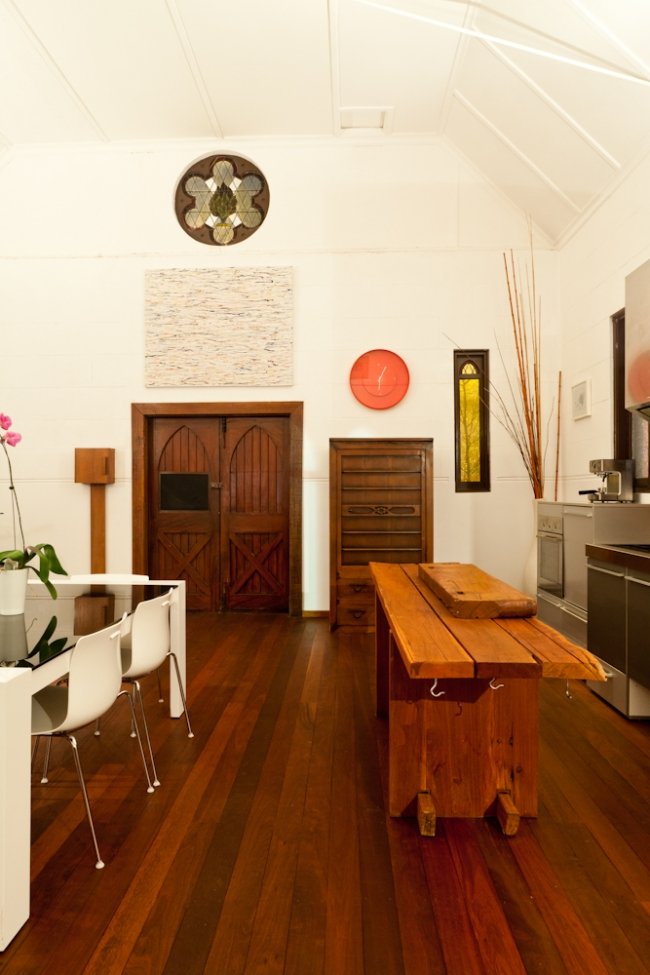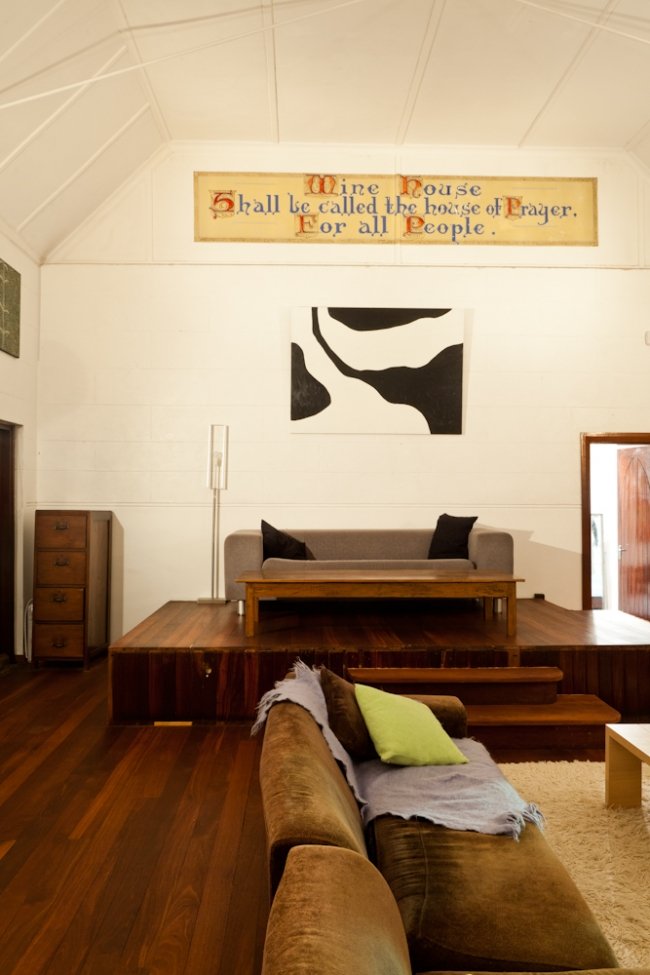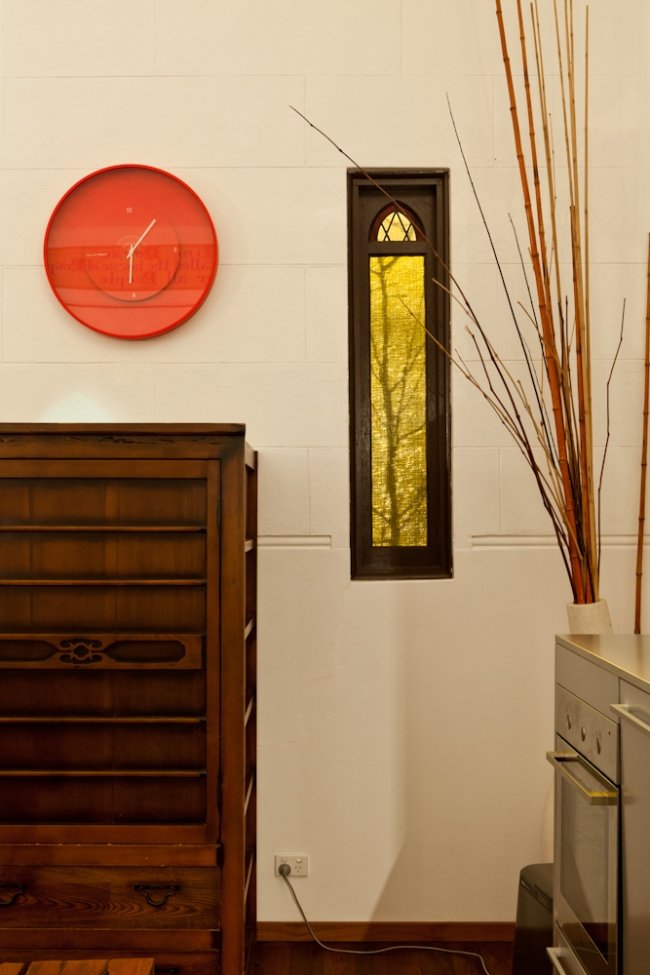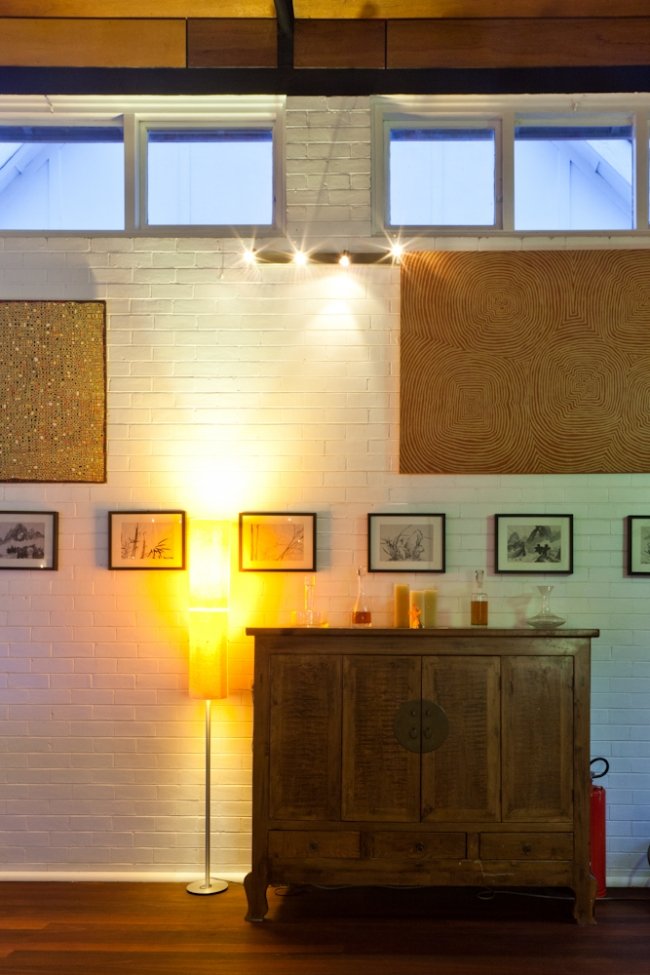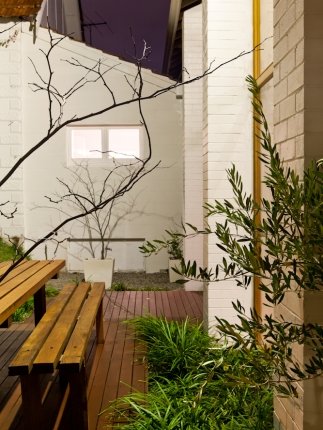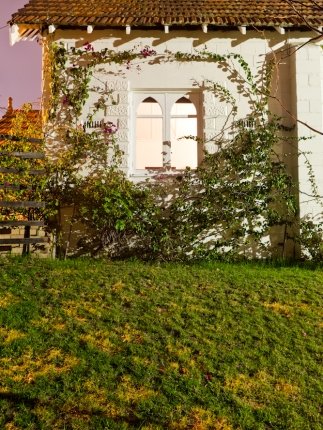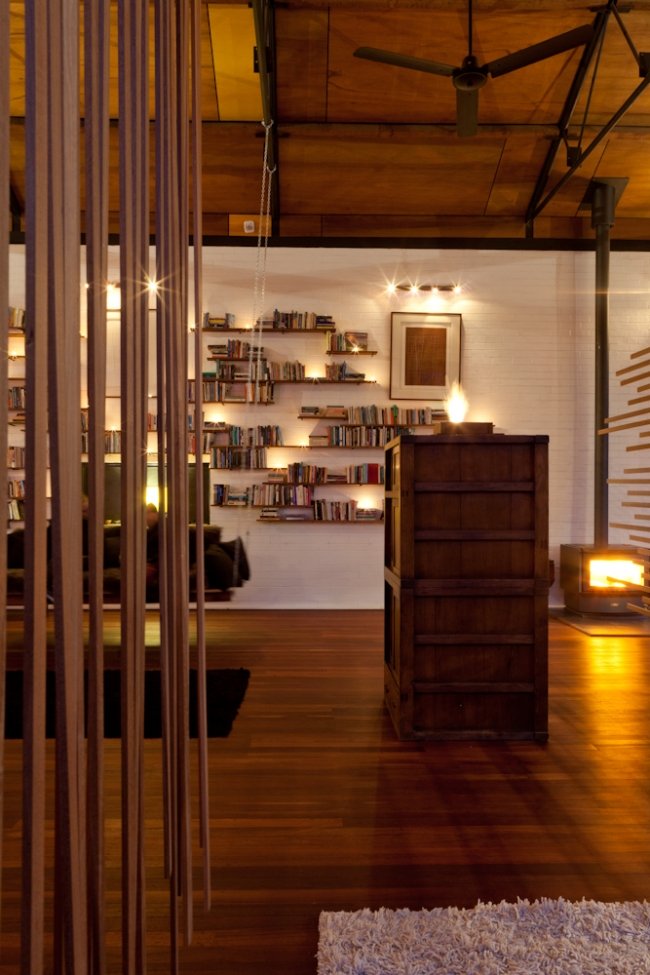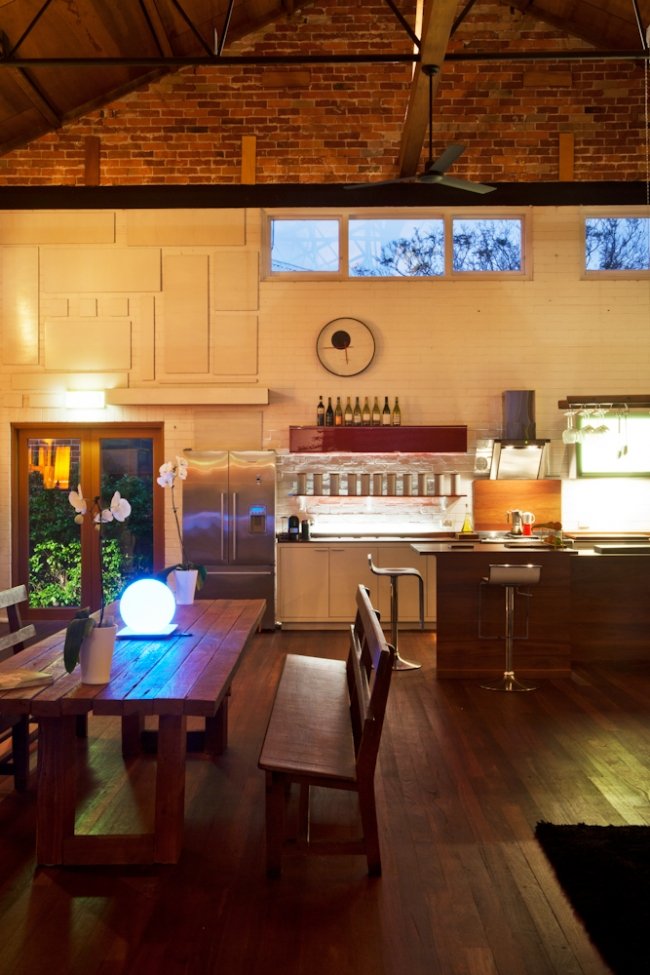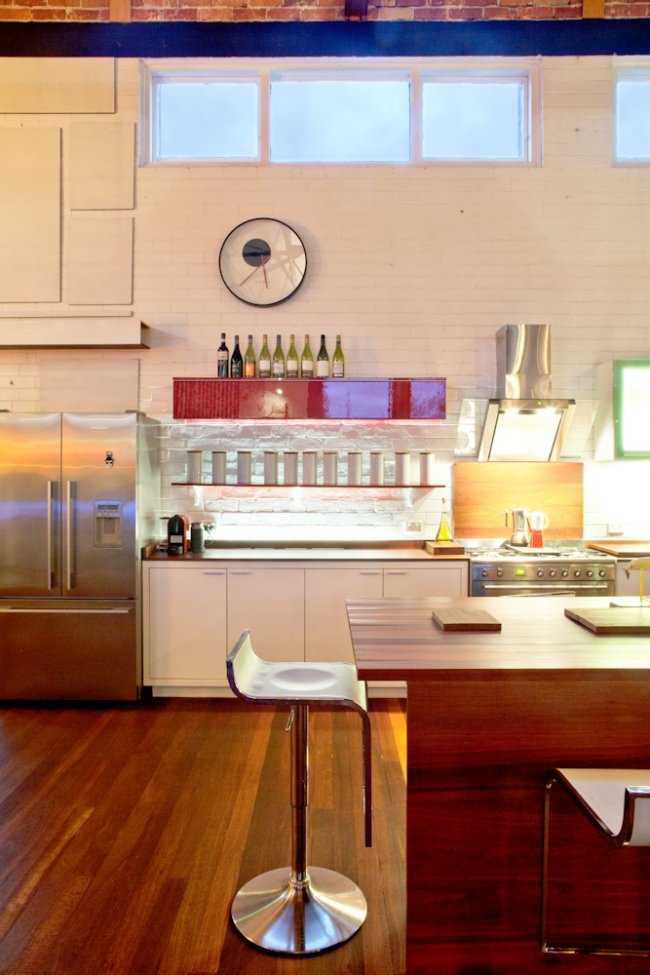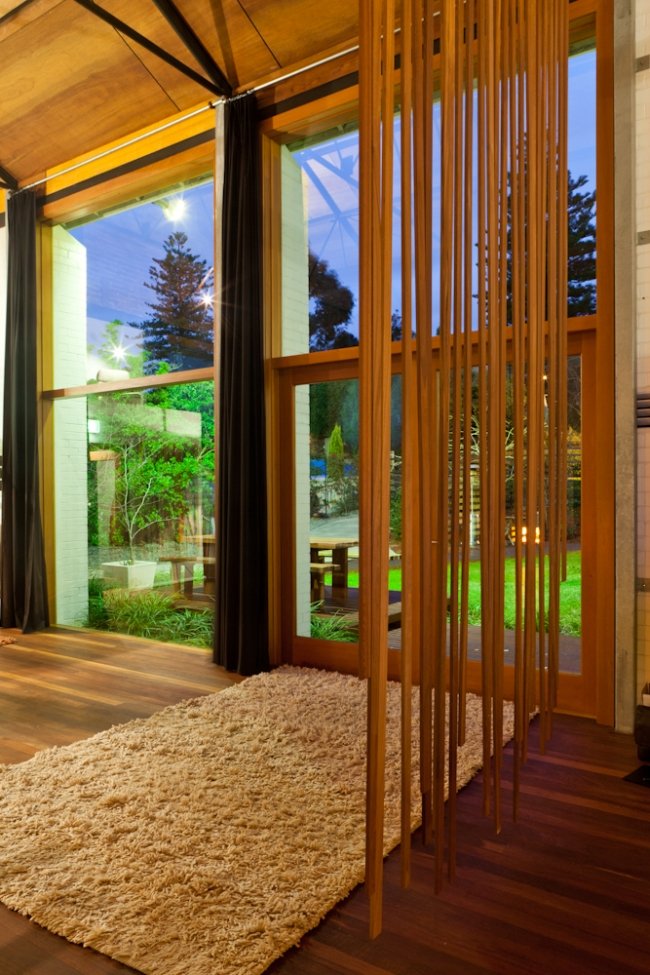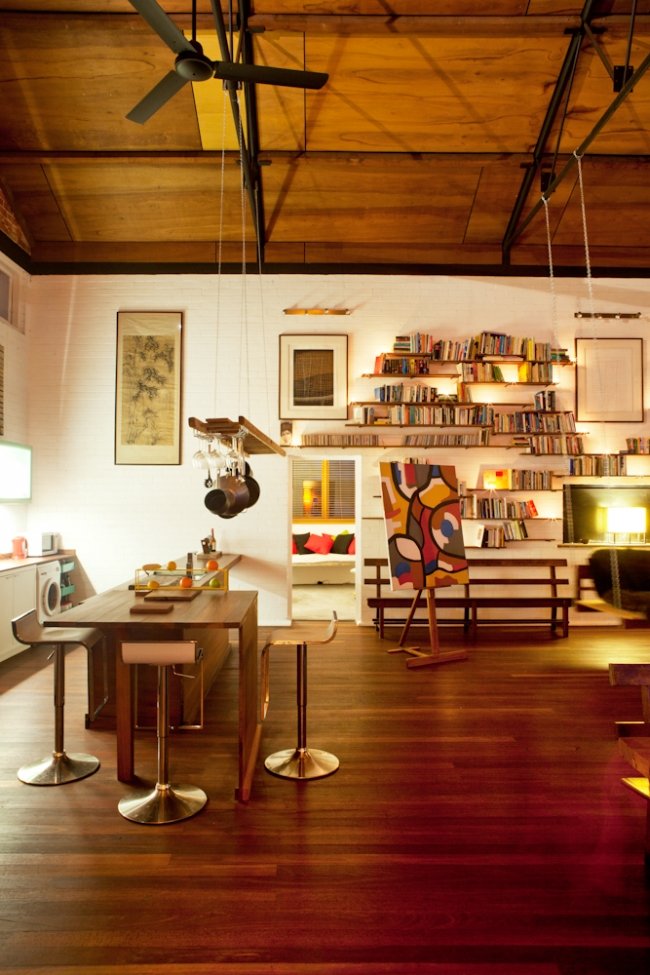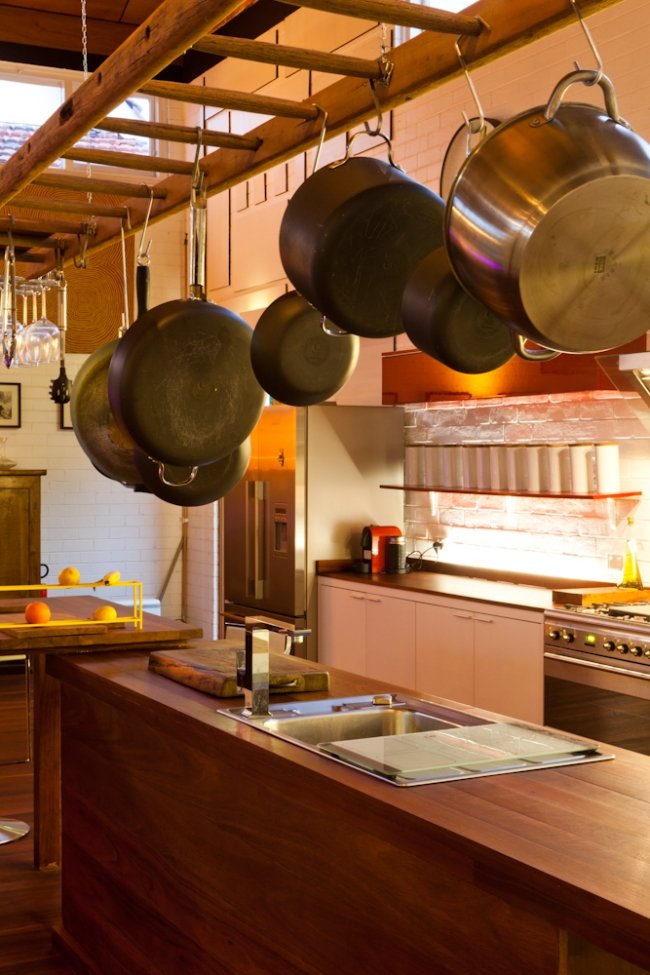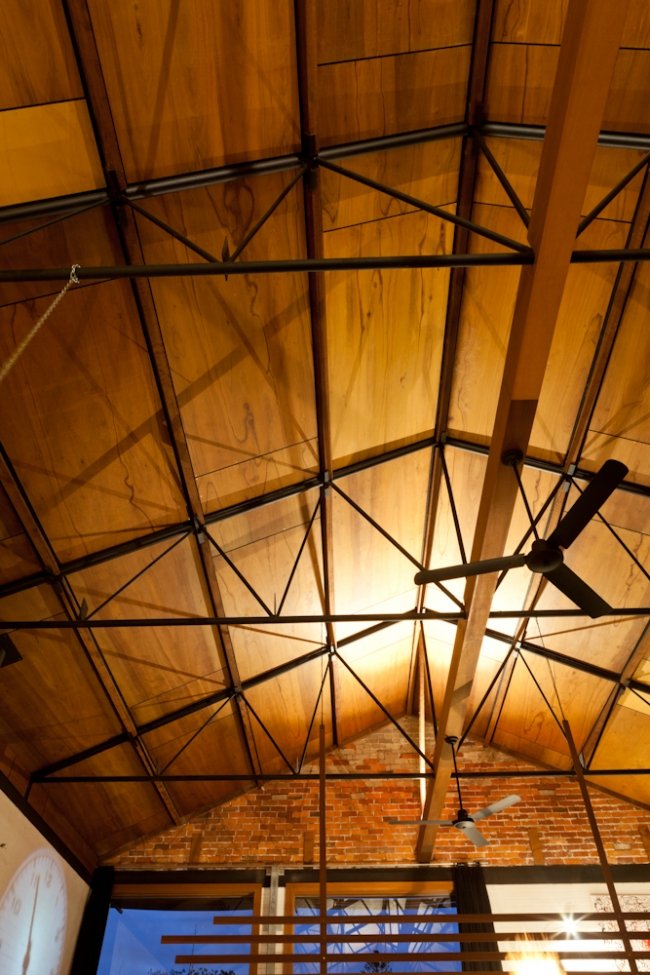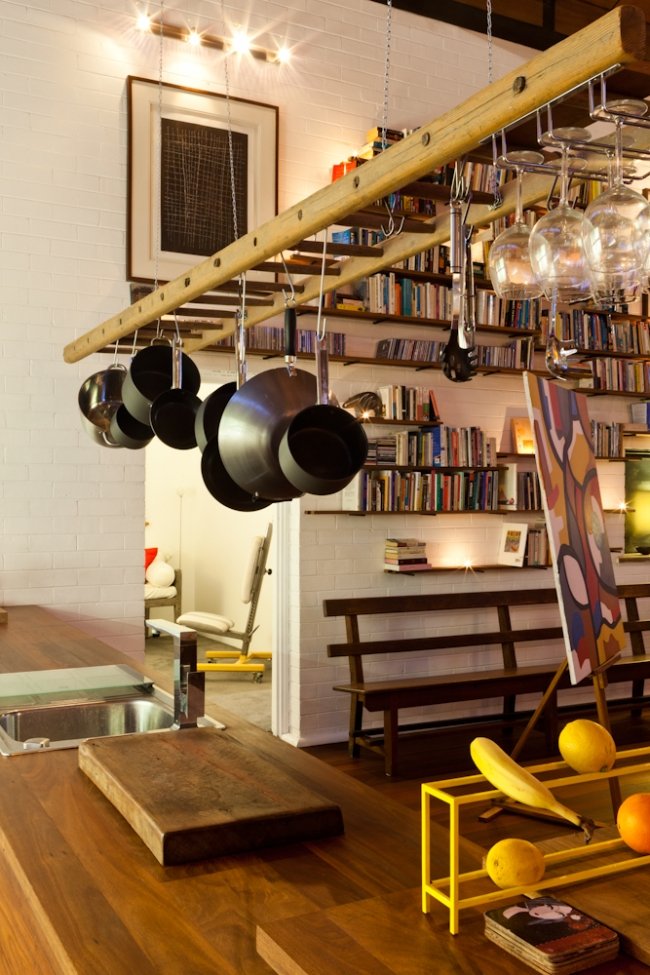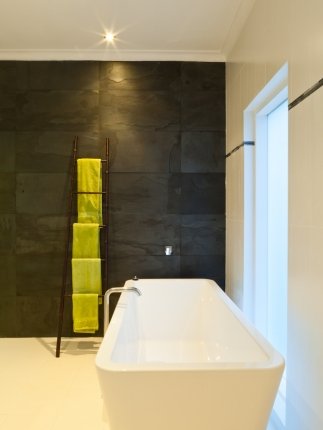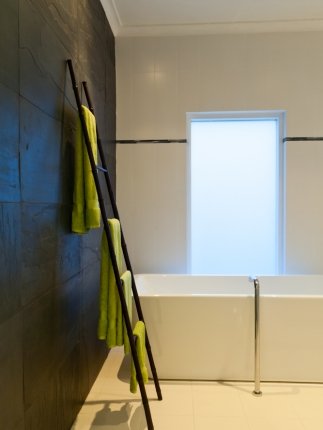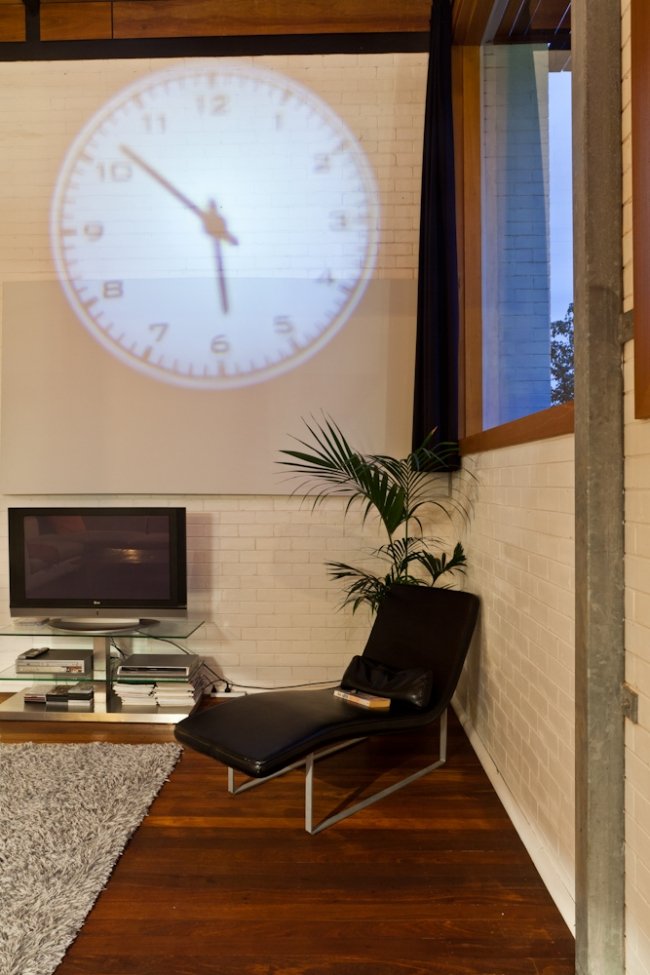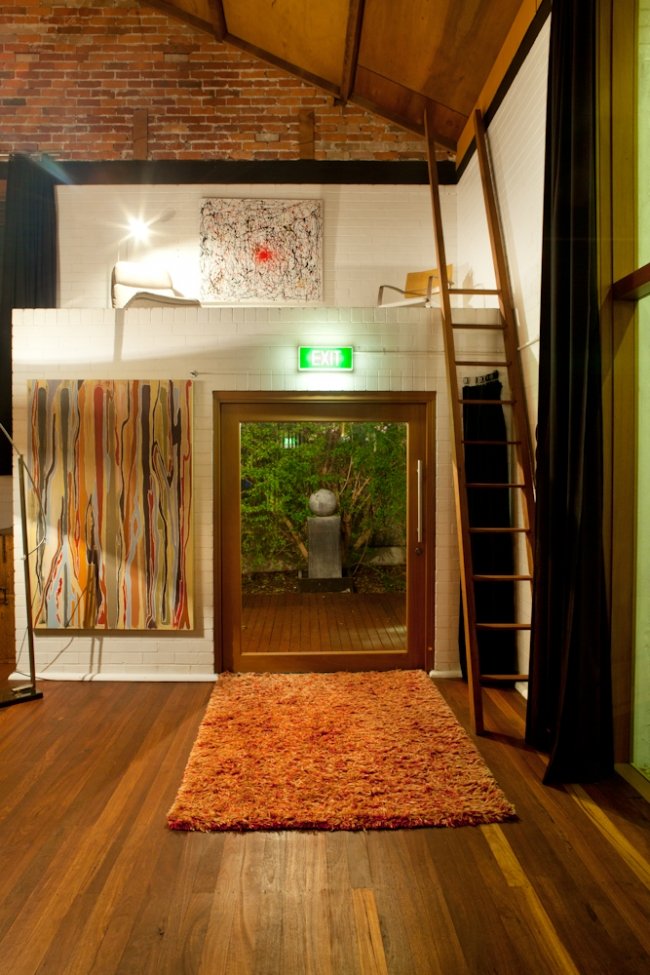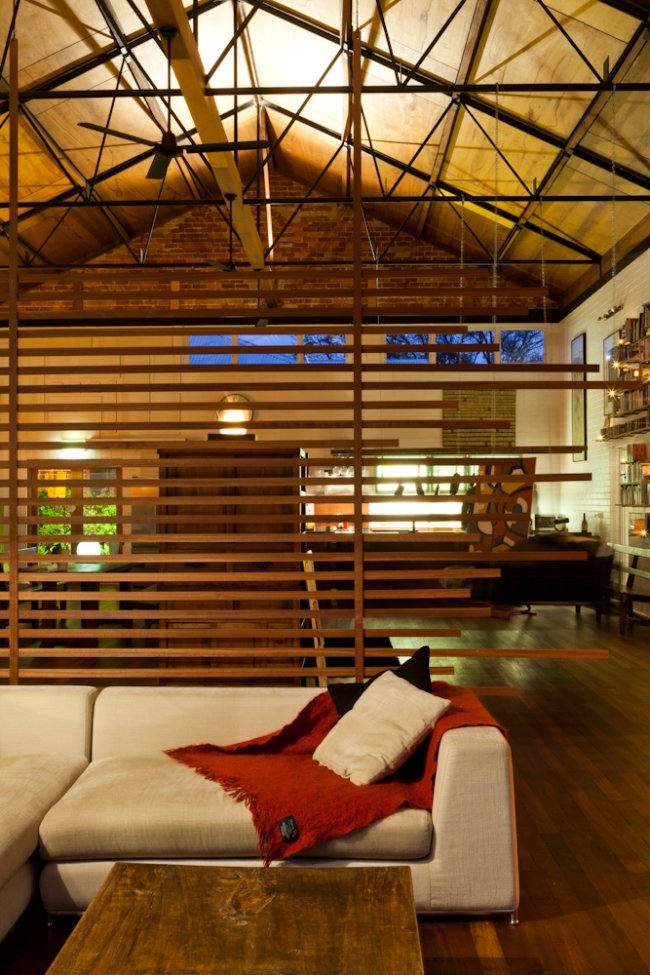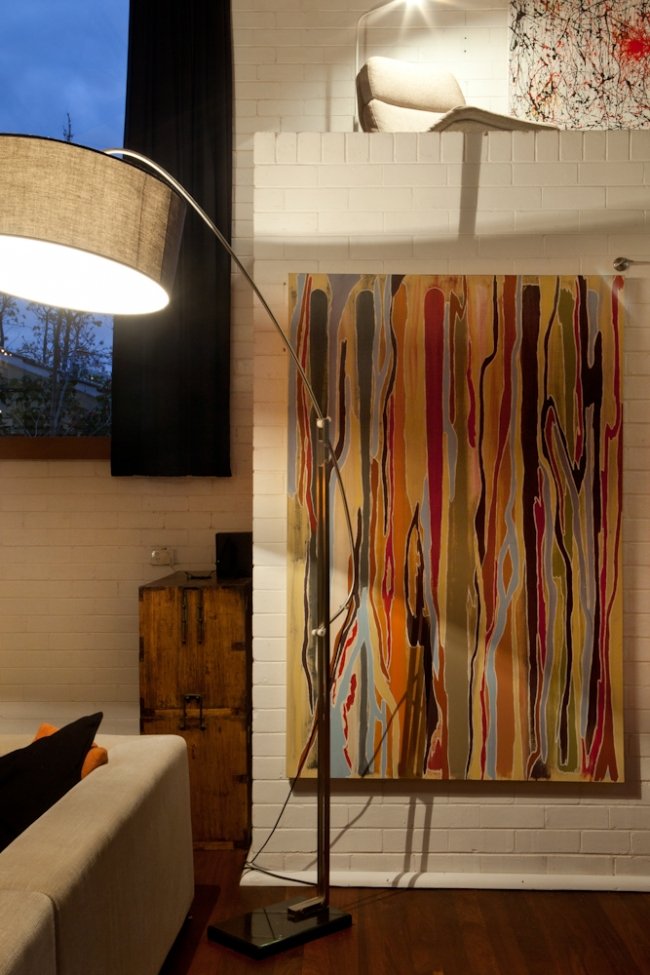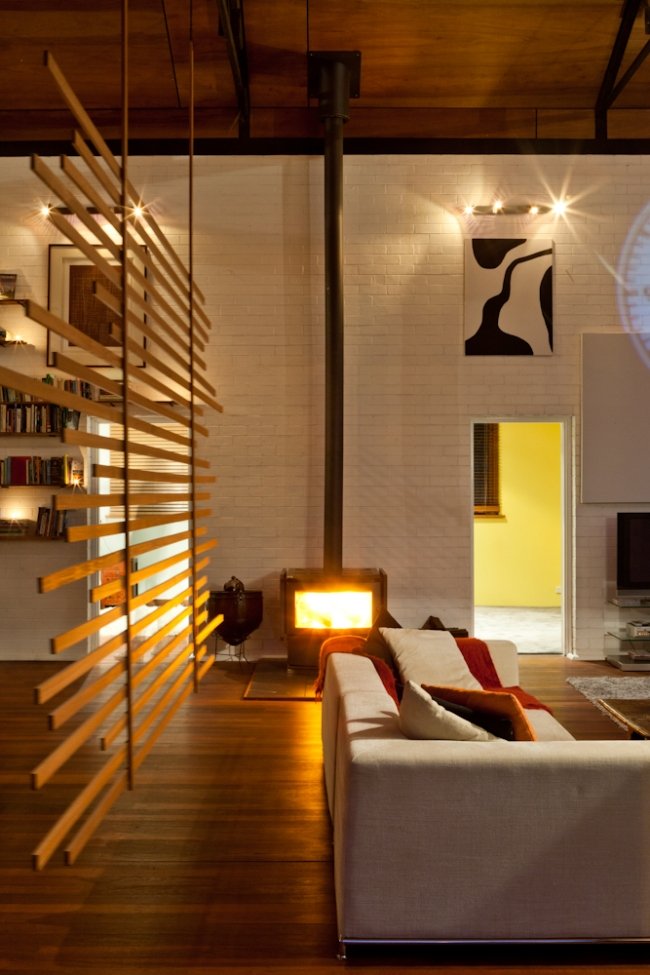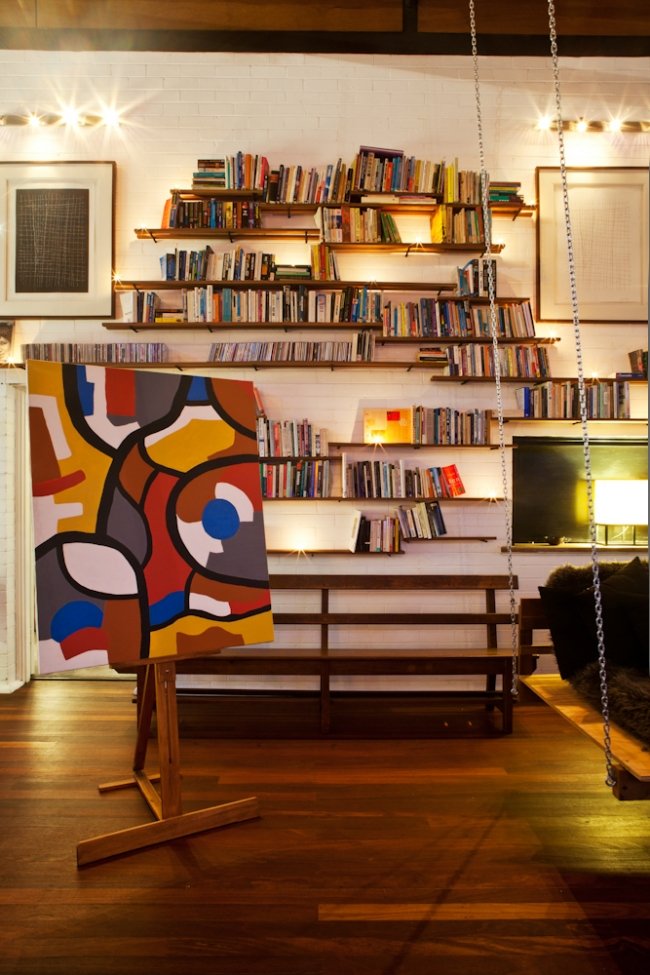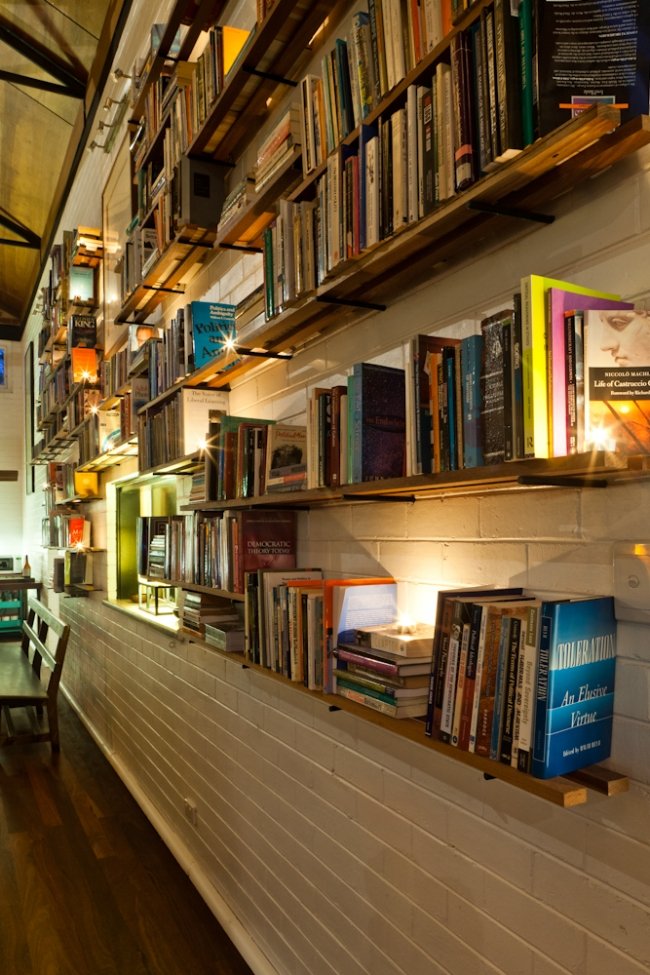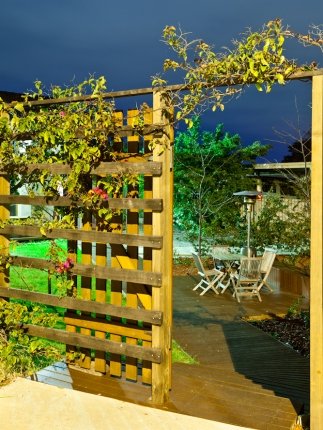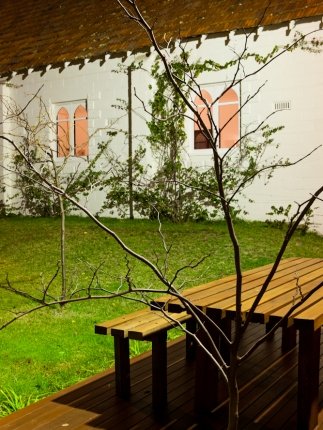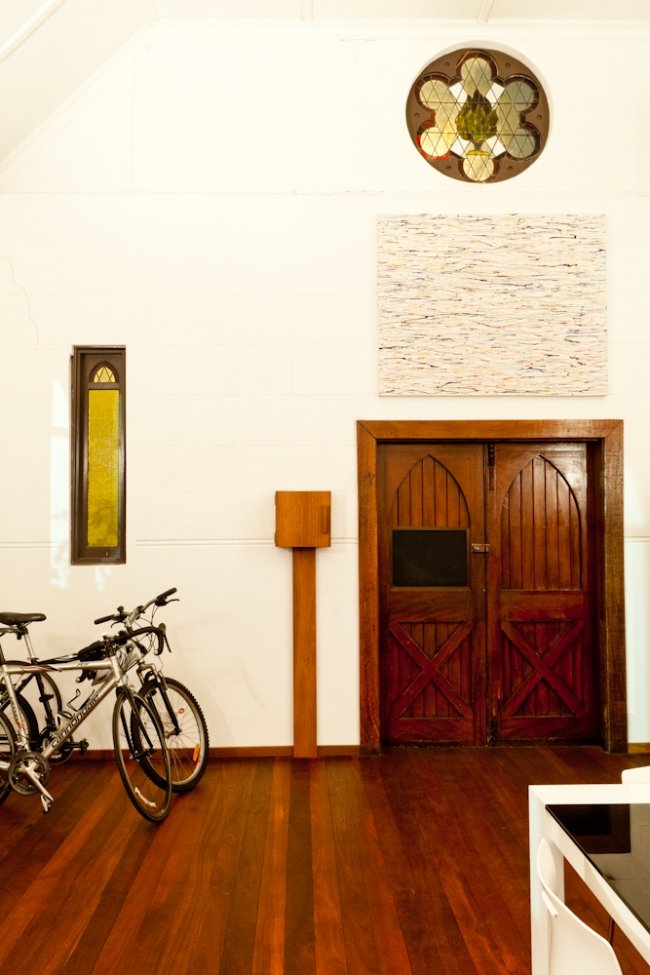 Many of the things in the home were made by the owner – like the giant, bed-sized swing by the church hall kitchen. Yes there is a swing in this house! He also made the island bench in the hall kitchen out of jarrah, the timber screens that create 'rooms' in the vast open-plan space, the bookshelves covering the wall by the kitchen to house his extensive library ("I'm an academic – I have lots of books!") and the handsome box around the freestanding methanol fire, made out of old Japanese teak.
A serial renovator and builder, the owner is now going to try his hand at a different project and is putting the church for auction (this Saturday) - but still loves this place. "It feels very calm and very relaxing," he said. "My friends love it... they don't want me to sell it!" Maya x

How do you feel about church conversions? Would you live in one? Would you love all the open space or would you feel like you're rattling around in such a large home? How would you use the space? Although you know I love my smaller homes, I would wholeheartedly love to live in a church conversion and would use all the extra space to create a really wonderful home office and studio. And I would get a scooter to whiz around and install a fireman's pole by the reading loft.
The home is on the market with ACTON Central and goes to auction this Saturday, July 19th.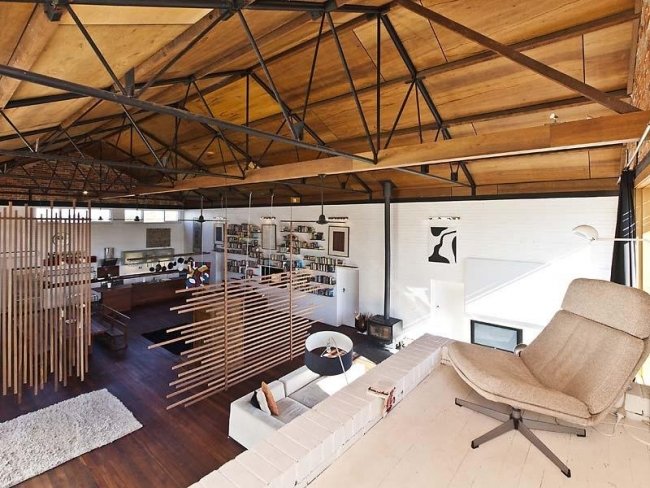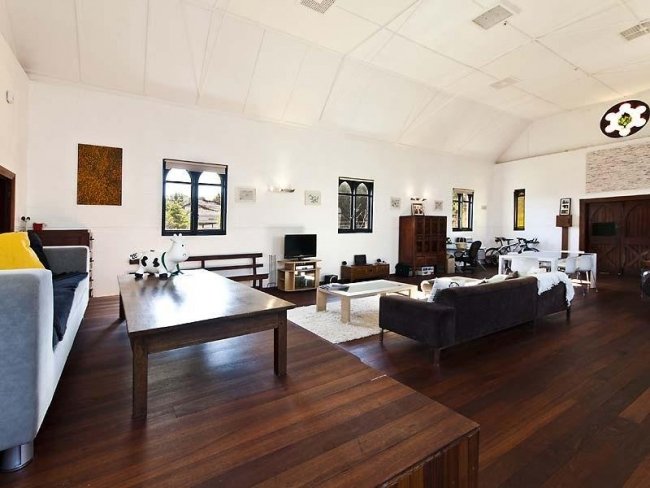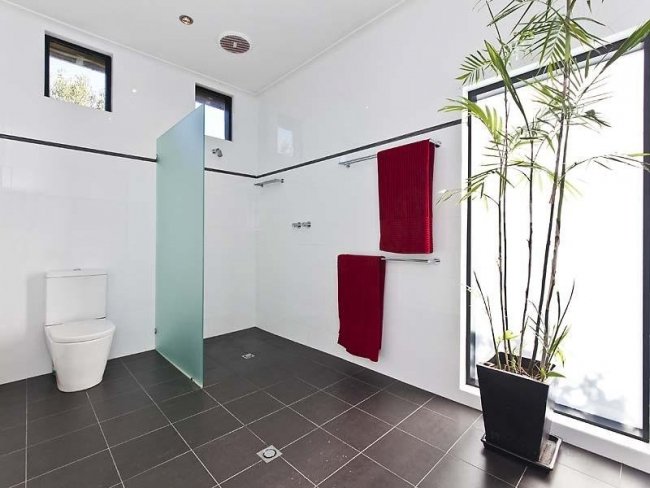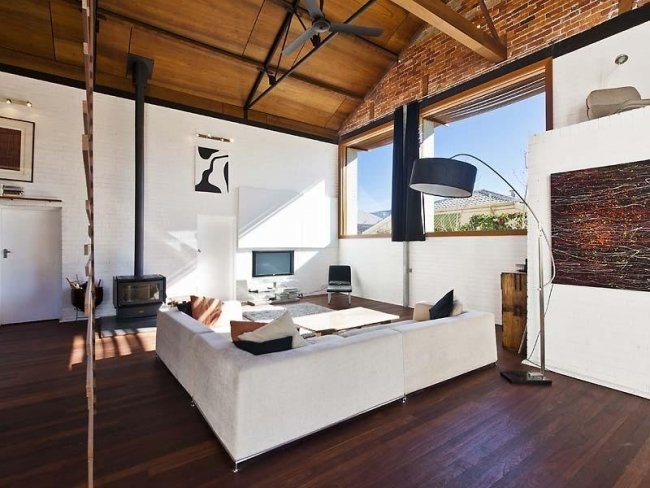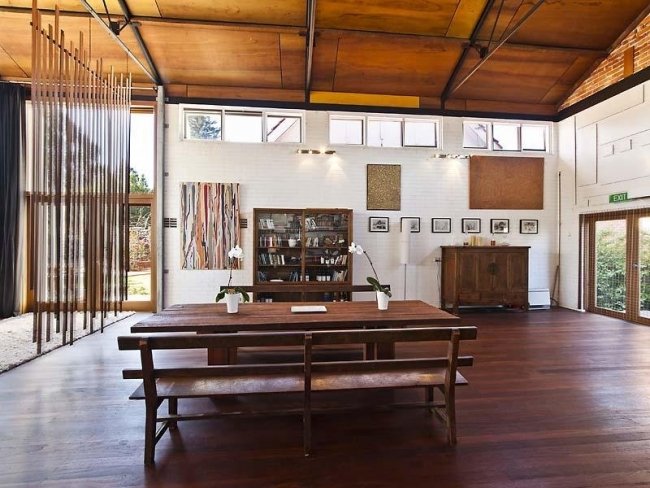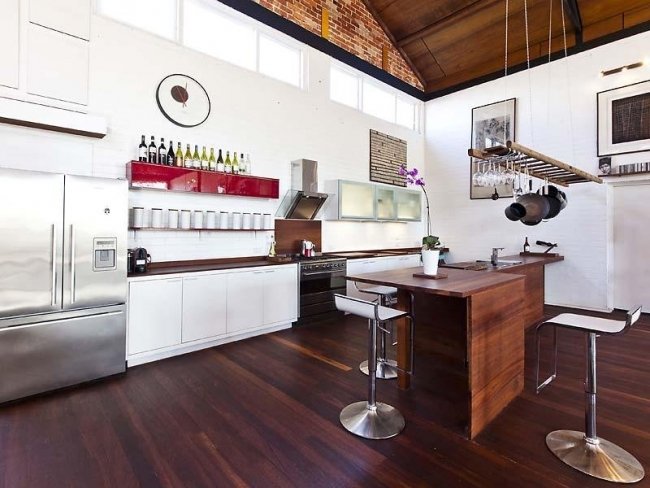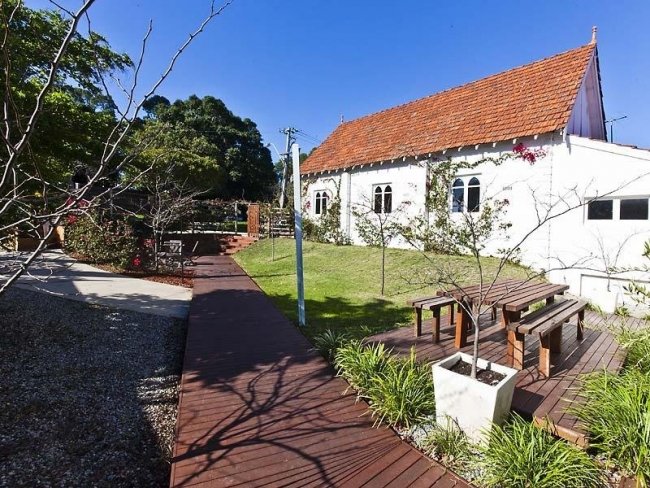 HOME LOWDOWN
THE HOME
A heritage-listed, renovated 1930s church with adjoining 1970s hall, each turned into a self-contained home
LOCATION
Mount Hawthorn, Western Australia
PURCHASED
2009
FEATURES
1930s church turned into self-contained one bedroom home, church hall turned into self-contained three-bedroom, two bathroom home, oiled jarrah floorboards, raking ceilings, pulpit, reading loft, deck
PHOTOGRAPHY
Heather Robbins of Red Images Fine Photography
SELLING AGENCY
The home is on the market with ACTON Central and goes to auction Saturday July 19th, 2014.