Posted Tuesday, February 26, 2013 in:
Home Envy
So do you remember a little while ago when I was invited to the launch party for this beautiful new home called The Regency? This recently completed, three-level mansion is one of the latest spec homes designed and built by Oswald Homes and they decided to celebrate by throwing a decadent launch for more than 120 guests. I wore shoes that hurt and tried not to stand too close to the bevy of Lisa Ho models that made me look like Gollum.

I was stoked that House Nerd was the first media invited to see this gorgeous home, and I had a lovely time doing a walkthrough with Oswald Homes general manager David Hochwald-Jones the other week. If you've been reading House Nerd for a while you'll know that I personally tend to gravitate towards older homes. I like places that feel lived-in and warm, but I do fall in love with special new homes and this one was really lovely.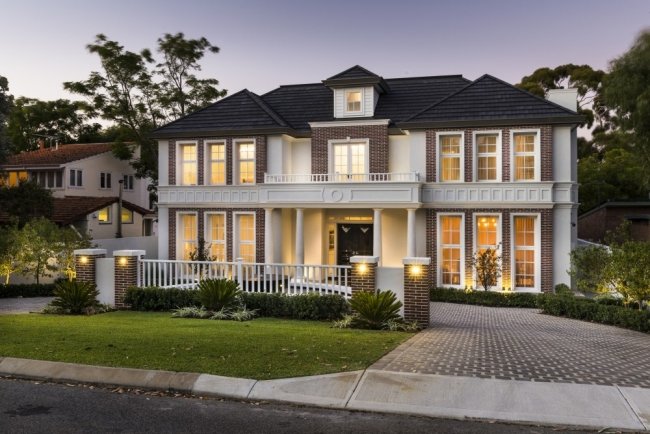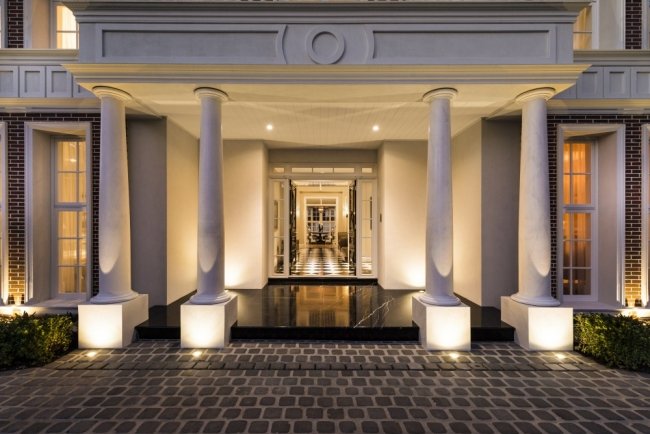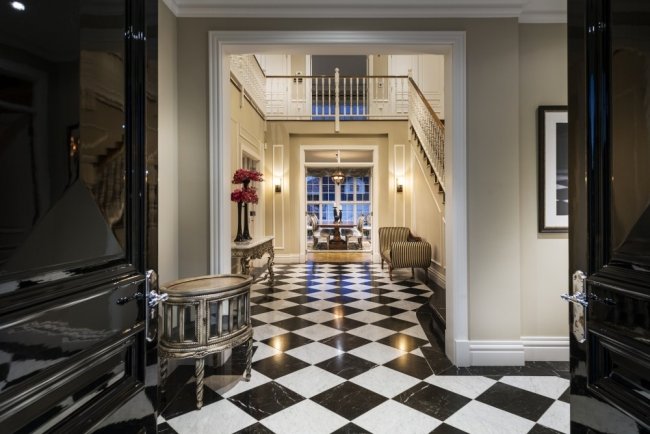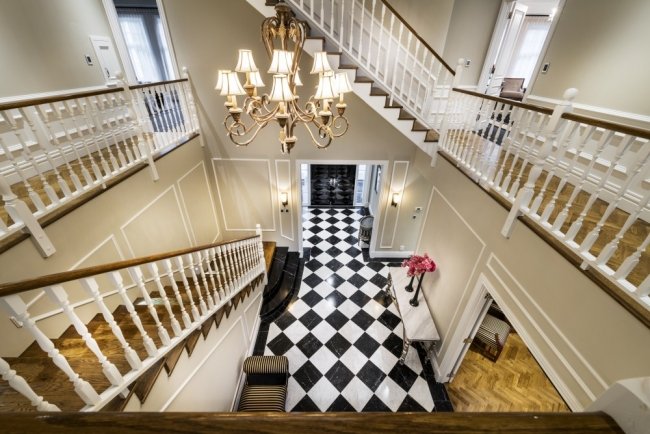 Perhaps I liked it so much because even though it was so new and grand and opulent it still had a warm, welcoming feel - you know you could feel very comfortable here. Yes there may be beautiful marquina and Carrera marble polished floors. But you also know that if you were home alone you would TOTALLY be doing a Tom Cruise in Risky Business and sliding across them in your socks and undies. Well I would.

I've titled this story the English manor-style home but the architecture cannot really be categorised neatly into one category. It's a unique blend of architectural elements from the Regency era, hence the home's name, with influences of Plantation, Hamptons and classic European style and it works so well. David says the house embraces what Oswald Homes have been doing recently by going back to classic architecture.

"It's not slavish to one particular style but blends elements from different kinds – it embraces English elements with a Georgian influence and a hint of Plantation style," he says. "It's definitely got a bit of an English mansion feel but it embraces the outdoor aspects of the WA lifestyle. In 25 years it will look like it's been here for ages."

The reception to the home has been wonderful; the home has already been warmly received by the public. Call on Jeeves to bring you a cup of tea and enjoy the tour. Maya x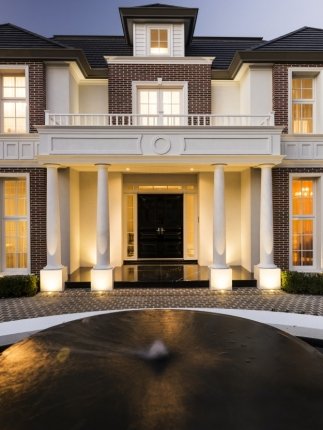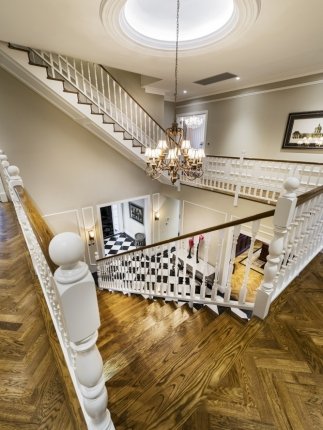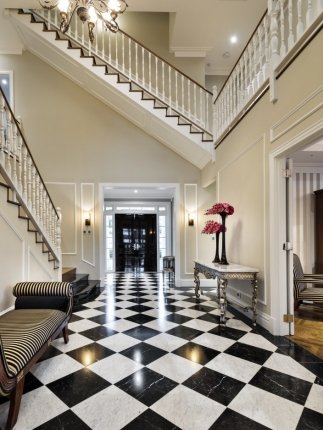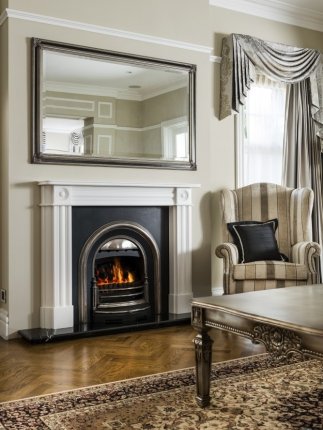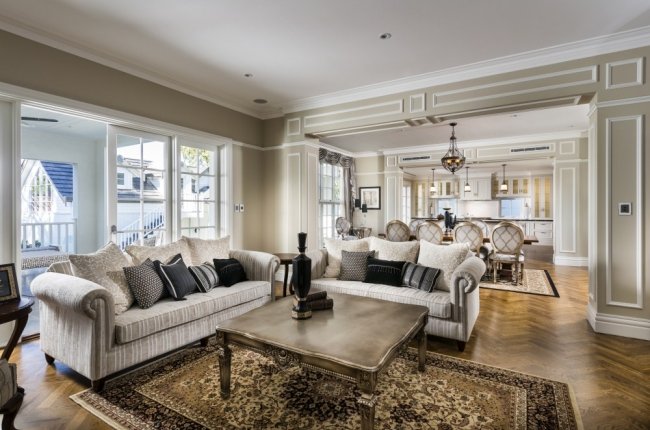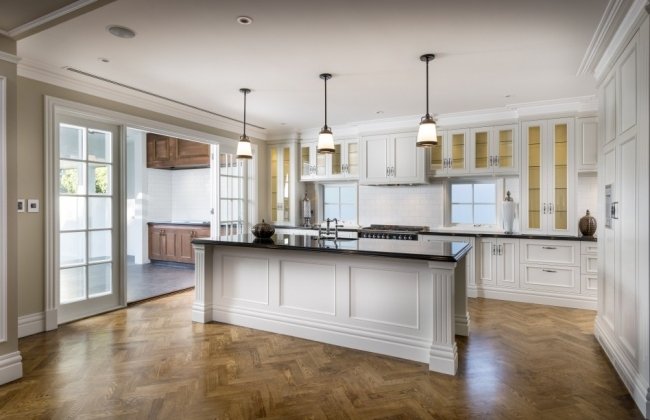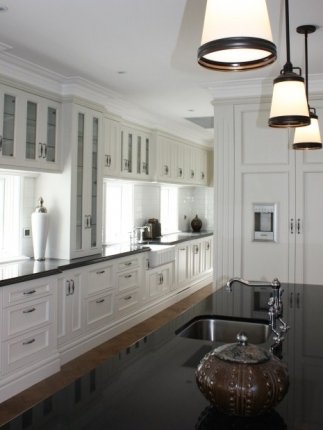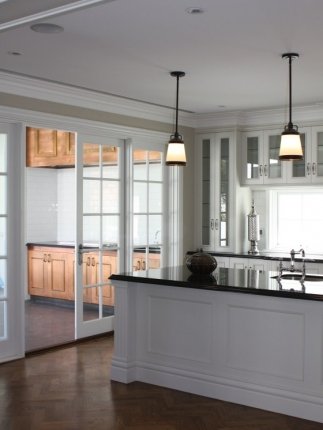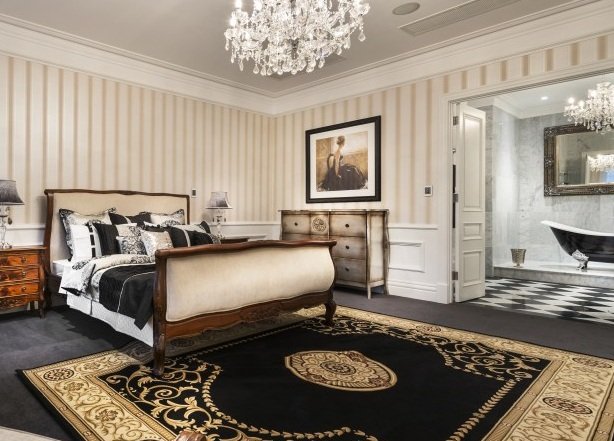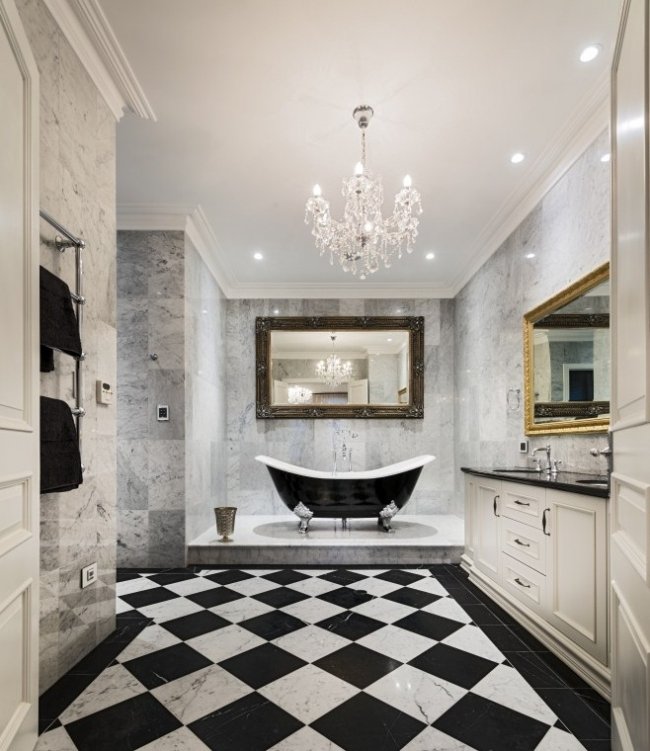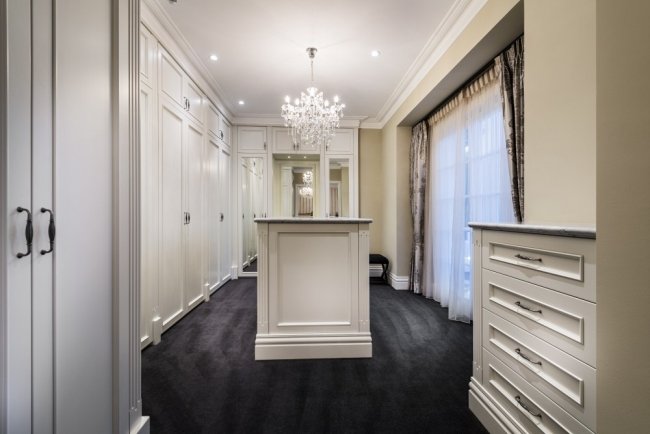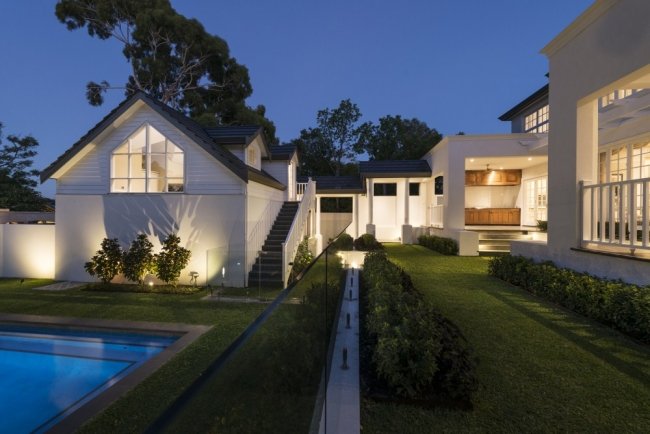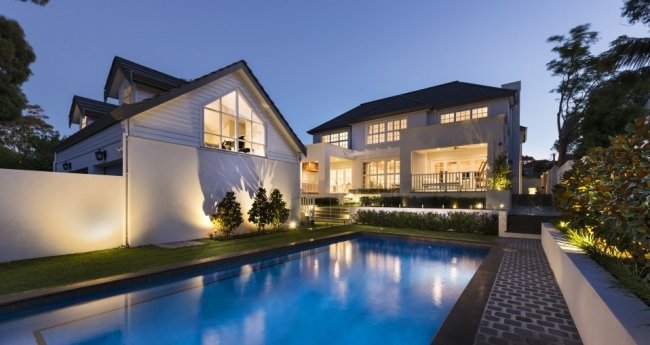 This place is on the market with one of my favourite real estate agents, Peter Clements of Mint Real Estate. (I know, it's bad but after meeting hundreds of Perth real estate agents over the years I do confess to having favourites).
HOME LOWDOWN
THE HOME
A palatial three-storey mansion combining elements of English manor, Regency, Hamptons and classic Plantation style
LOCATION
Dalkeith, Western Australia
THE DESIGNER AND BUILDER
Renowned top builder Oswald Homes
BUILT
Completed early 2013
FEATURES
Six bedrooms, six bathrooms (all ensuite), drawing room, sweeping horseshoe cobblestone drive, chequerboard marble floor to entry foyer, grand wraparound oak staircase, chandeliers, French oak herringbone floors, huge Provincial-style kitchen with scullery, pantry, caterer's access and cool room, self-contained au pair apartment, marble-tiled laundry, guest suite, pool, attic
PHOTOGRAPHY
Joel Barbitta of D-Max Photography. Five photos by me. No prizes for telling which ones.
THE SELLING AGENT
The home is on the market with Peter Clements of Mint Real Estate