Posted Tuesday, June 18, 2013 in:
Home Envy
Even if I hadn't known the exact address of this Claremont home when I visited, I think I would have found it pretty easily. It's a glorious 1900s Federation home wrapped with these absolutely stunning laser-cut screens, making it stand out from the crowd. And it's just as lovely – and different – on the inside.

Owners Brian and Barbara Bath were never even looking to buy a house when they happened to see this place and were seized by the urge to make an offer! They had downsized to a smaller house 15 years ago and had expected to stay there. But when they were helping their son house hunt they saw this place and knew it had to be their new home.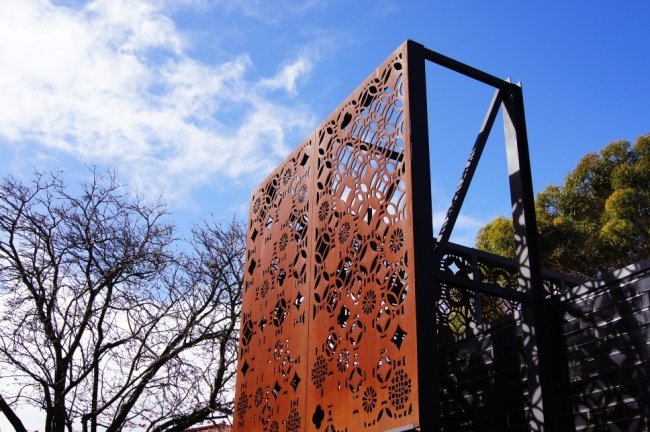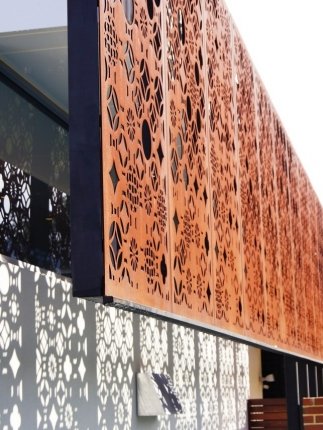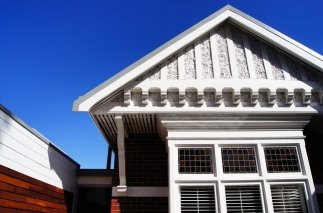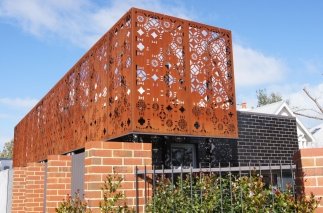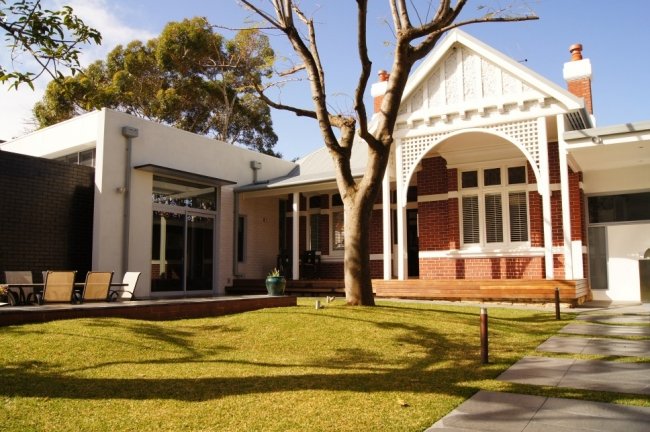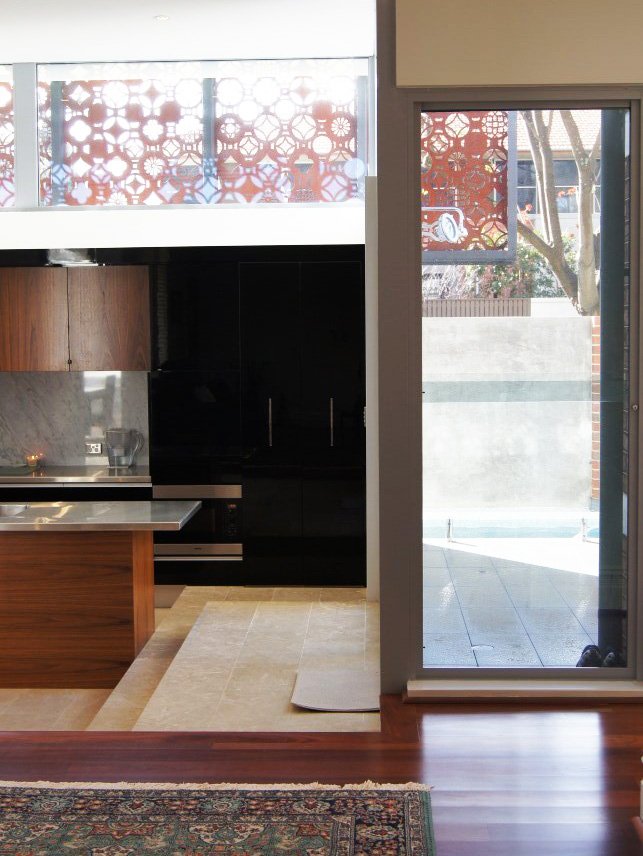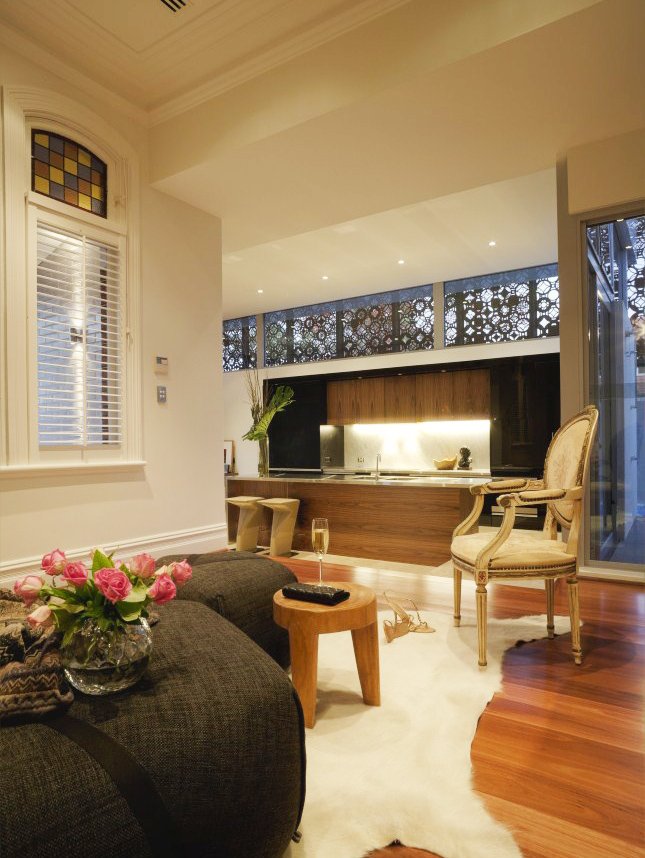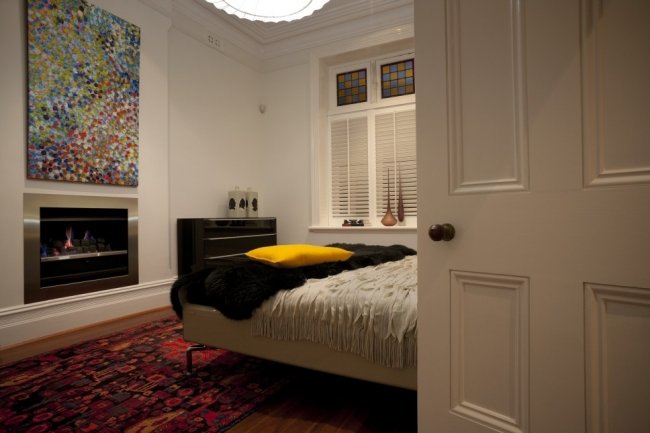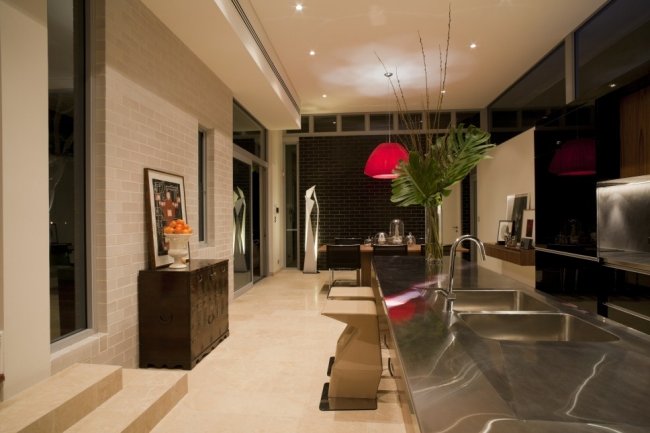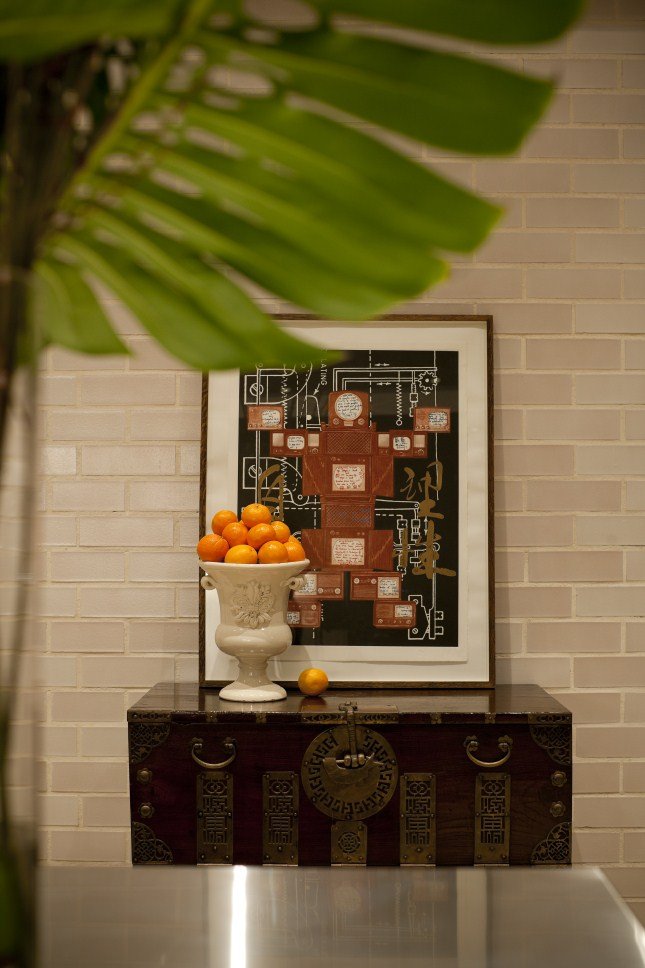 Brian and Barbara actually upsized to move here but have never regretted their decision, with friends and family coming over to visit and stay all the time. "Everyone loves it," says Barbara. "It's so different, and it's so beautifully planned."
The original house, built in 1905, had been renovated by previous owner Debbie Goran, who asked architect Joe Chindarsi to design an extension and renovation.
Now it is a light-filled, contemporary, open-plan four bedroom home which blends heritage features with modern finishes. But before it was a dark, poky two-bedroom cottage that had been added onto numerous times over the years – and no builder wanted to touch it, preferring to steer clear of the job of both extending the house and restoring the original structure. Debbie couldn't find a builder until she finally found Philip Kemp, the company founder and managing director of Alliance Builders.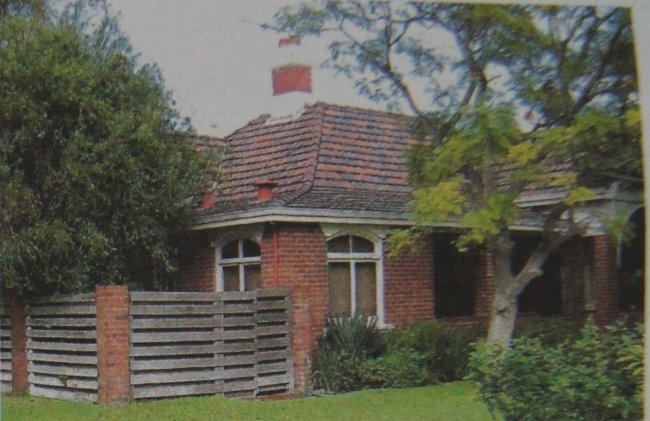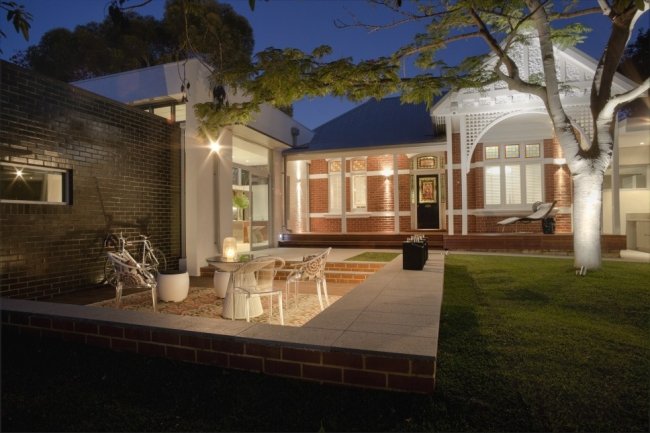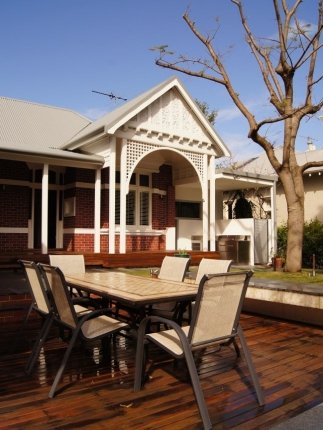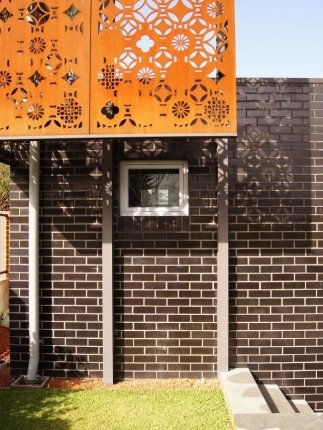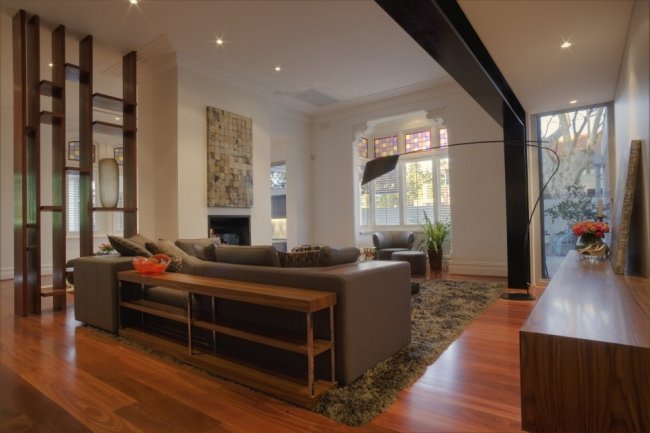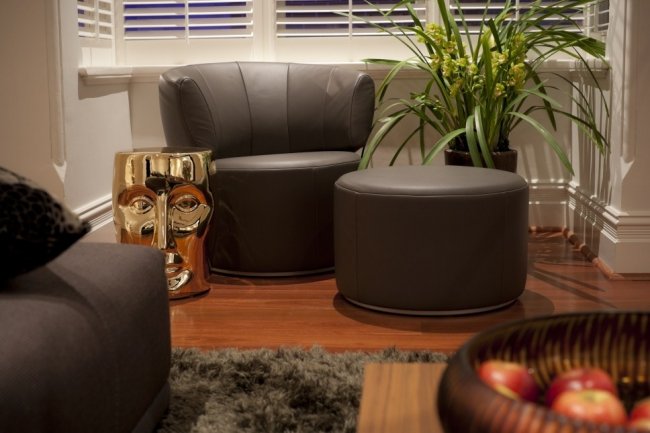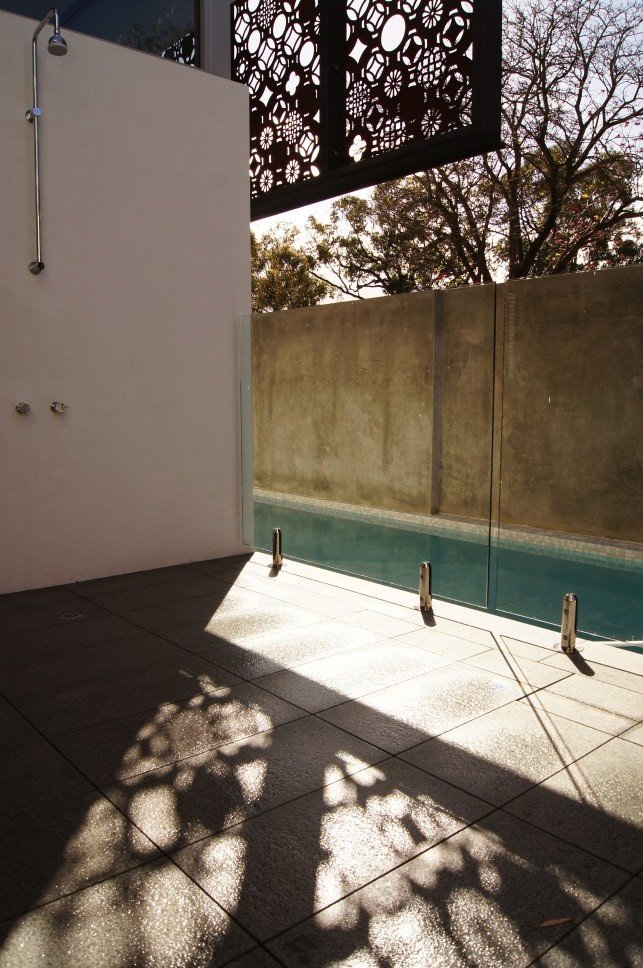 Philip had spent years renovating and extending old homes in Sydney before moving to Perth, and wasn't afraid of a bit of a challenge! "The house was a very basic, pre-war bungalow that originally consisted of two bedrooms, and had all original leadlights," he says. All the former additions were removed to take the house back to its roots, and then its transformation begun. "We built the extension with Austral Burlesque Glazed brickwork and constructed the steel framing support structure for the laser cut shade screens that wrap around the new extension," says Phil.
When you stand in the open-plan kitchen and dining, your eye is naturally drawn to the high-set windows beyond which are the laser-cut screens. I absolutely love these screens and couldn't take my eyes off them! They are made so that they naturally develop a beautiful rusted patina, and they give a sense of privacy while letting in beautiful patterned light, like from a Moroccan lantern. Sure, laser-cut screens aren't unusual these days. But the way they have been used in this old home is something different, and gives the whole house a really lovely feel. Maya x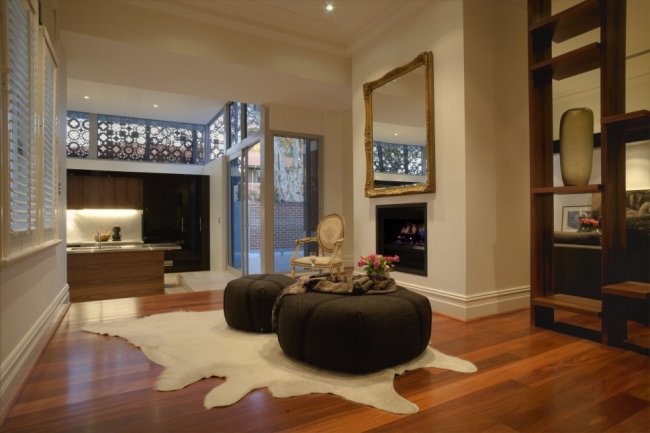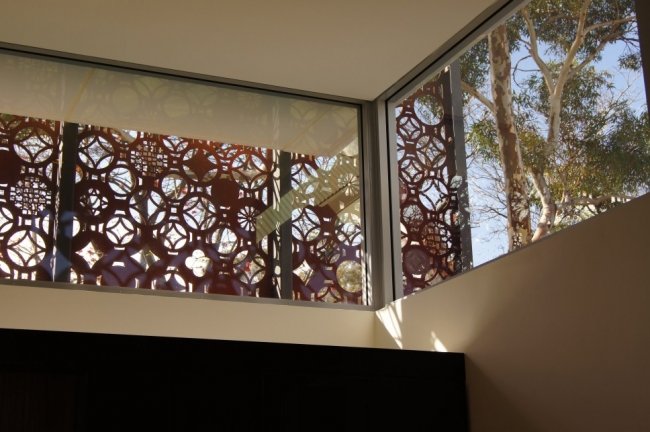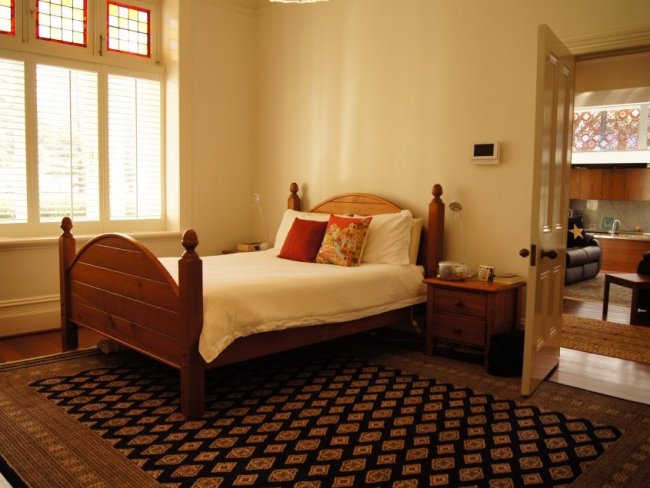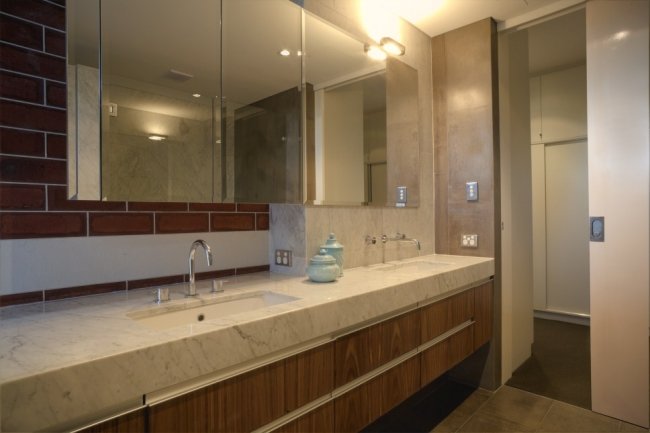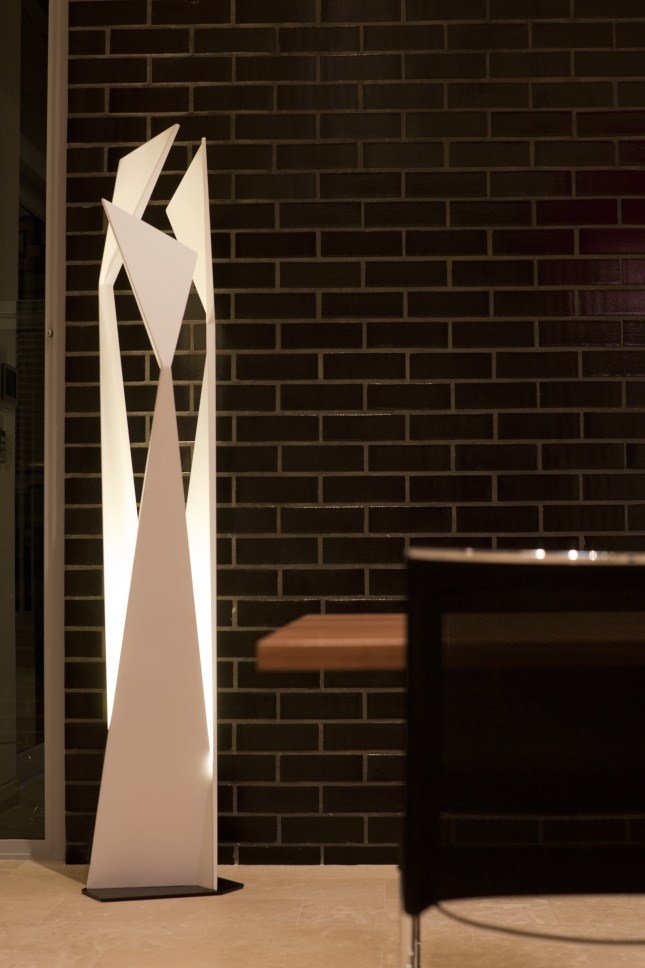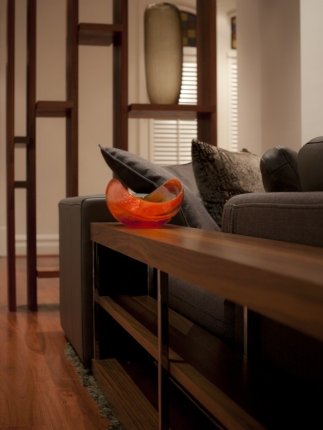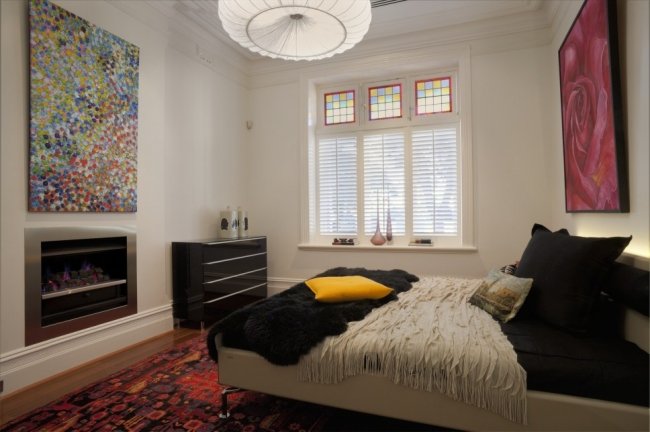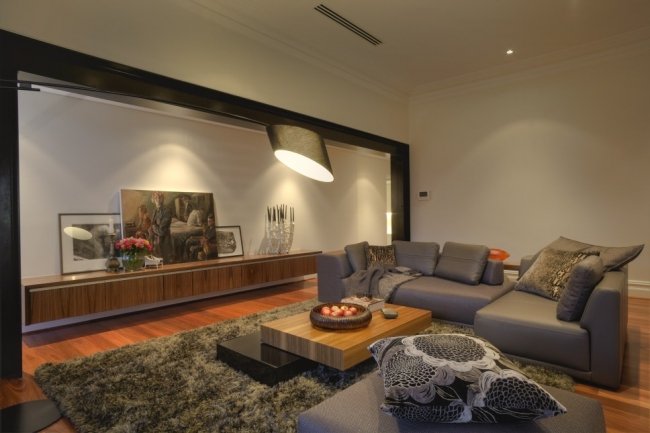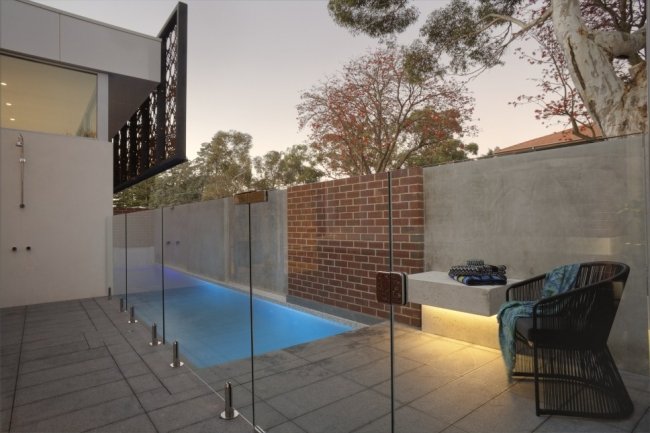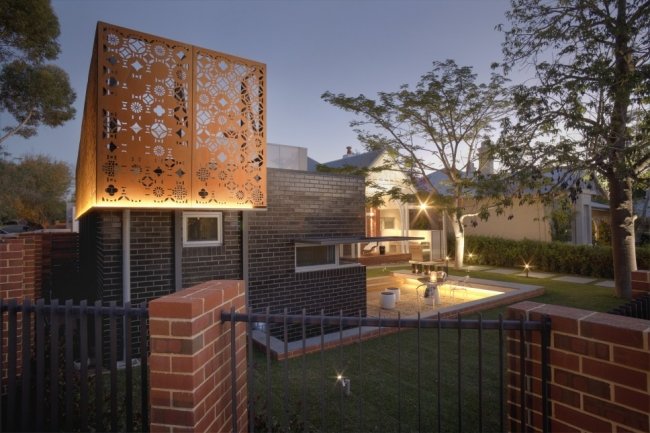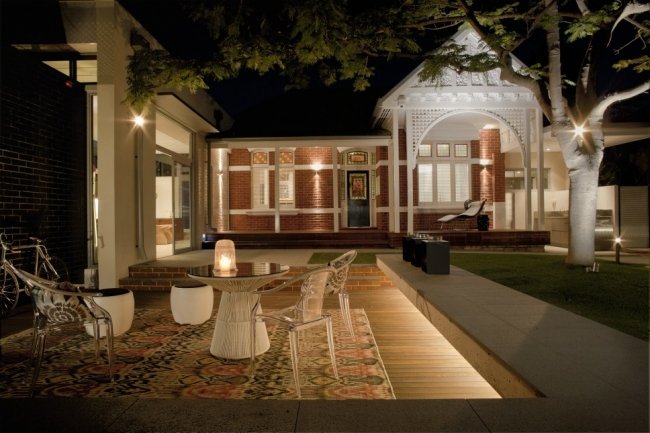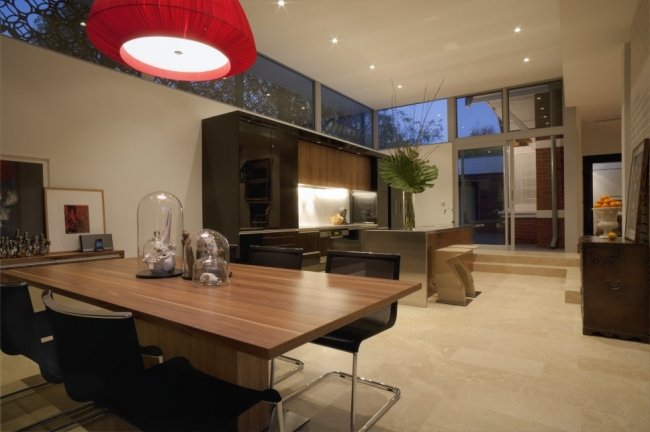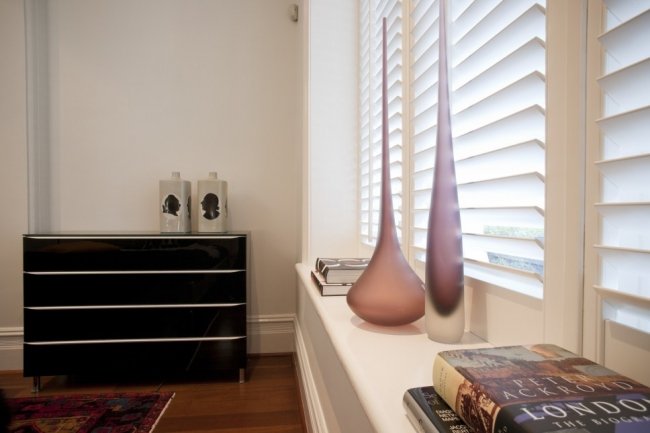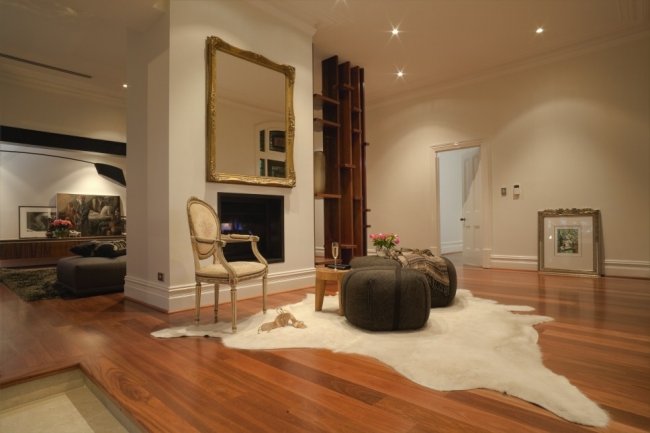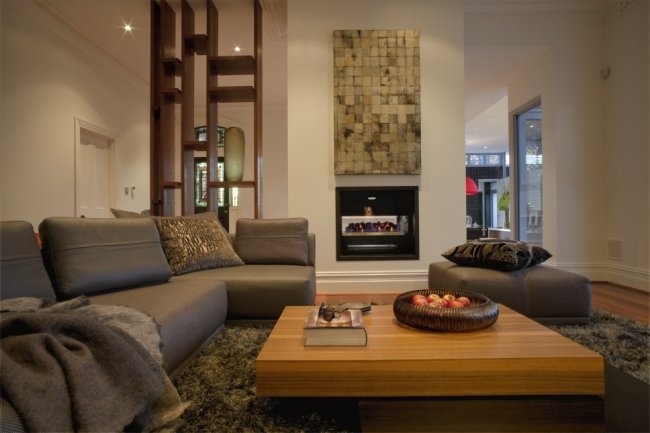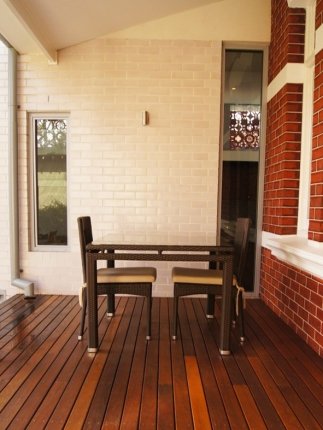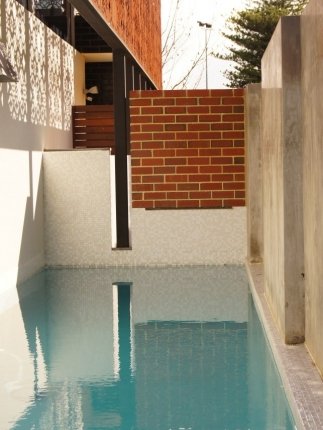 HOME LOWDOWN
THE OWNERS
Brian and Barbara Bath
THEIR HOME
A renovated 1905-built Federation home with architect-designed extension and laser-cut wraparound screens
BUILT
1905
LOCATION
Claremont, Western Australia
PURCHASED
2012
RENOVATED
2012
THE ARCHITECT
The renowned Joe Chindarsi of Chindarsi Architects

THE BUILDER
Philip Kemp of Alliance Builders, 9228 9880
FEATURES
Heritage features, laser cut shade screens, veranda, leadlight entry doors and windows, swimming pool, glazed brickwork, open-plan kitchen and dining, living room, lounge, study, three bedroom wings
PHOTOGRAPHY
Styled photos from Alliance Builders, professional styling by Ultimo Interiors and photography Emma Van Dordrecht of f22 Photography, other images by Simone Anderson of Four Storey Photography