Posted Wednesday, November 28, 2012 in:
Before & After
Home Envy
Sometimes I feel very strongly attached to certain houses, often for what seems like no particular reason. To the point where I admit I would feel a bit devastated if they were knocked down. I'm not going to deny I'm a house nerd!

Four years ago, one of my editors at the paper asked me to write a story on this huge Georgian-style mansion in Wembley Downs. I was stoked to be able to stickybeak inside, because I used to take a little detour sometimes just to drive past and look at this house. Sitting beyond iron gates and a sweeping drive, high on the hill with sweeping views across the lake to the city, it was majestic with an air of mystery about it. I went to the twilight viewing – to two of them, I have to admit, just because I liked the house so much.

I found out the six bedroom, seven bathroom Georgian-style house was built in 1971 for its well-off entrepreneurial owner, and back then it was THE party house.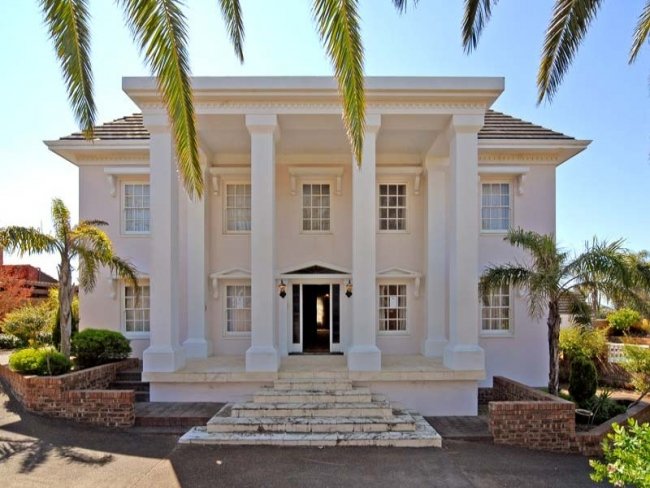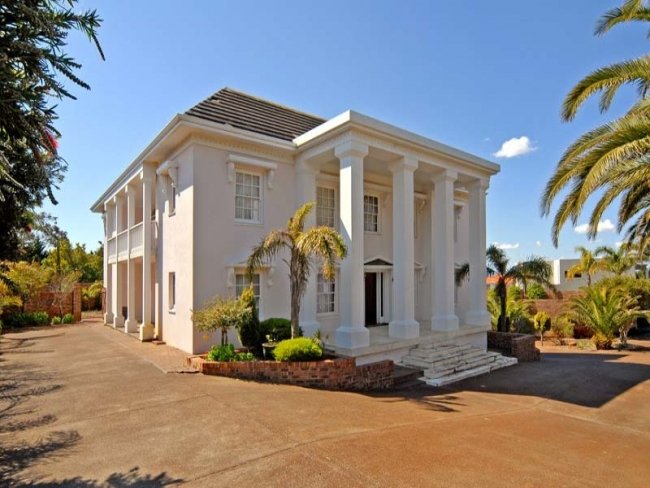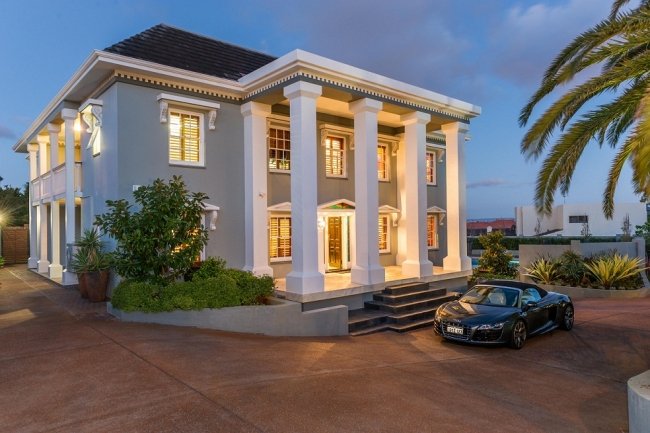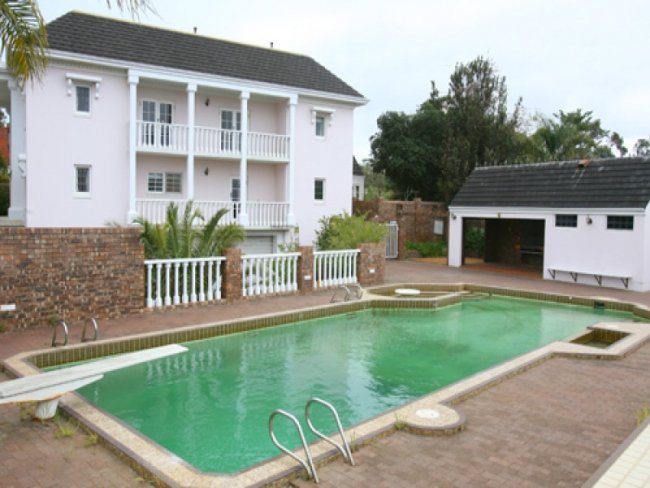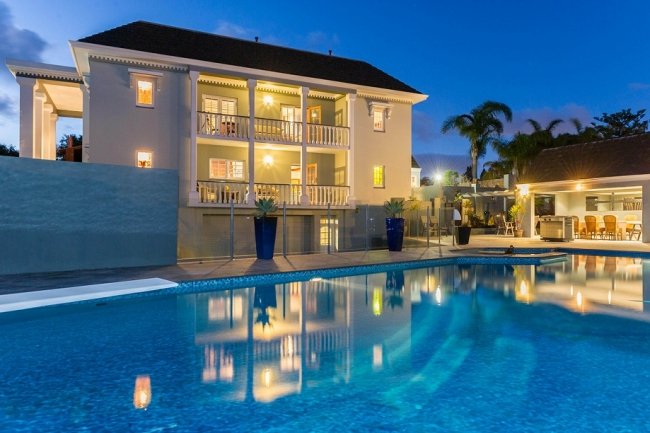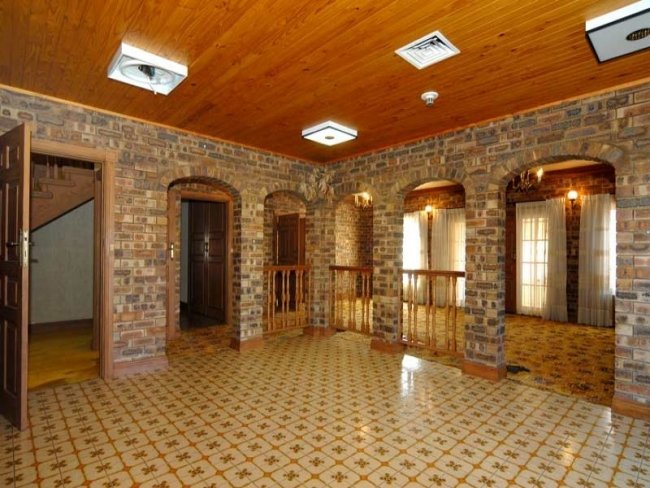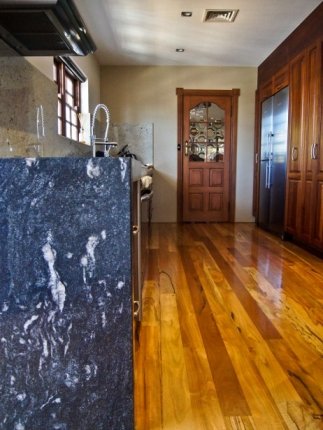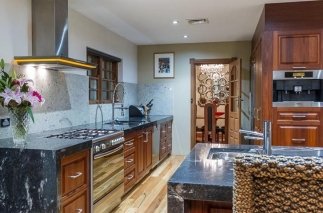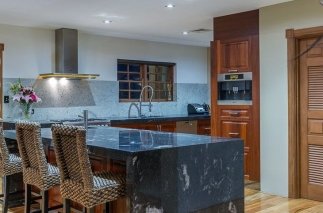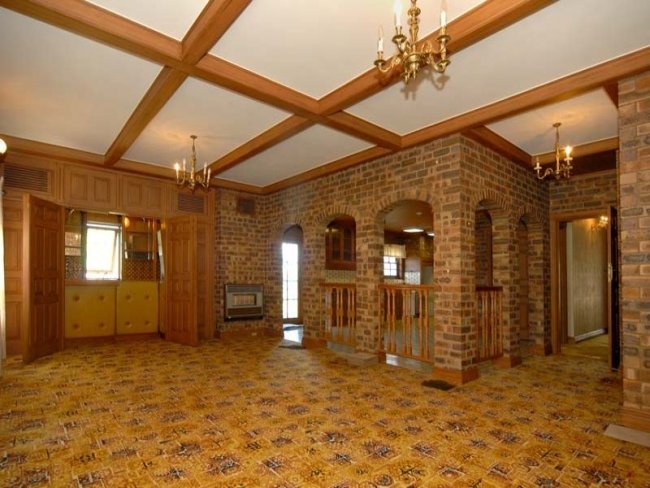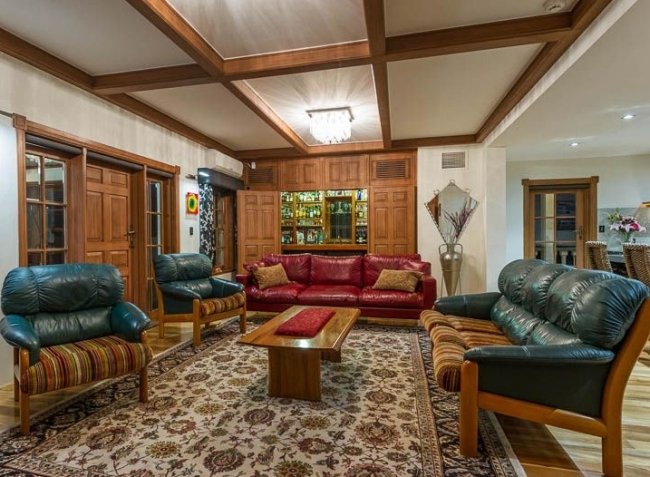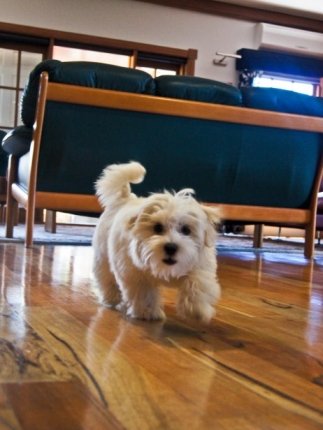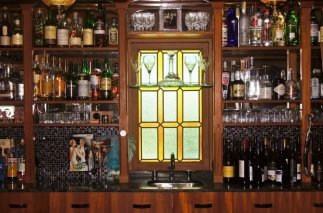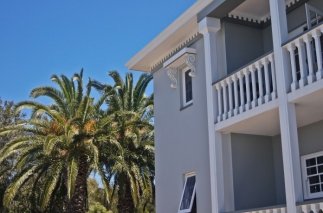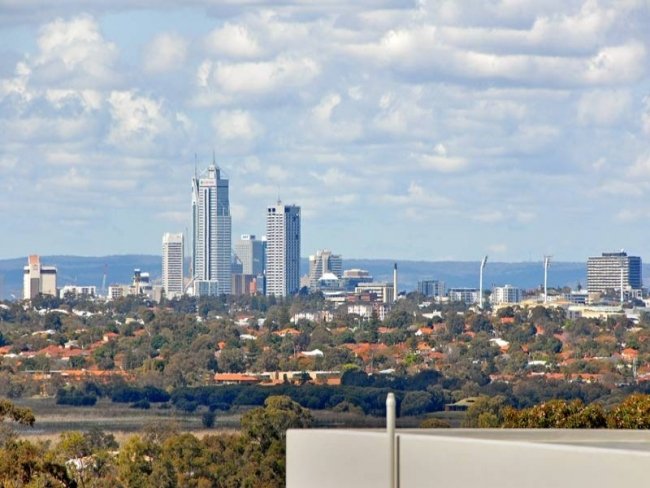 Technologically the mansion was advanced for its time, with features including intercom through the rooms, a concealed music system with built-in speakers, ducted vacuum and a theatre room with a projector screen that slid down from the ceiling. The house was trendy too, with huge balconies overlooking the 25m-long pool and the gardens with palm trees with the sparkling city skyline beyond. A little bit of Bel Air style right here in Perth!
But when I saw the place four years ago, many of its interior features had basically remained untouched since the house was built in the 70s – and they were
ugly
.
There were colourful, garish carpets, orange and green 70s tiles, yellow and blue curtains, orange glass windows, masses of exposed brick. Up close, the huge concrete swimming pool was cracked and slimy. The main suite ensuite was all marble, but there were also gold taps shaped like smiling flying fish heads (well I think that's what they were. They may have been ducks). But the house had fantastic bones and despite these tackier elements it still felt grand and had a beauty to it. It was that clichéd, gigantic ugly duckling waiting to be turned back into a swan.
I daydreamed about this huge ugly house, mentally planning how I would renovate it if I won Lotto. The real estate agent told me that it was probably going to be knocked down. Being on a huge 1612sqm block, there were several interested parties wanting to bulldoze the house and subdivide the land. After the auction, I stopped detouring past the house to look at it. I wanted to see it renovated not torn down.
So imagine my surprise when my Real Estate editor contacted me to ask if I would write about this house again. I was so happy that it hadn't been bulldozed! And after having seen it today, I'm so happy that it's gone to a lovely family that has renovated it so beautifully and turned it back into a lovely home for generations to come.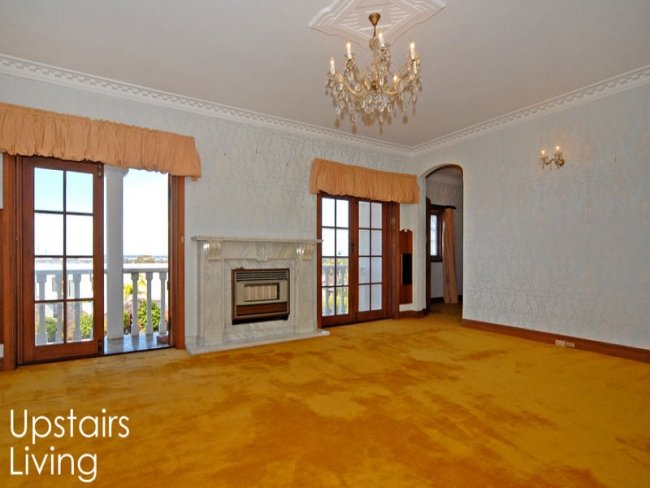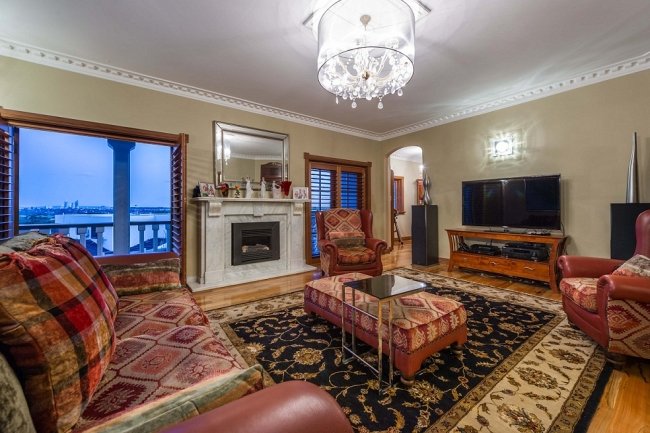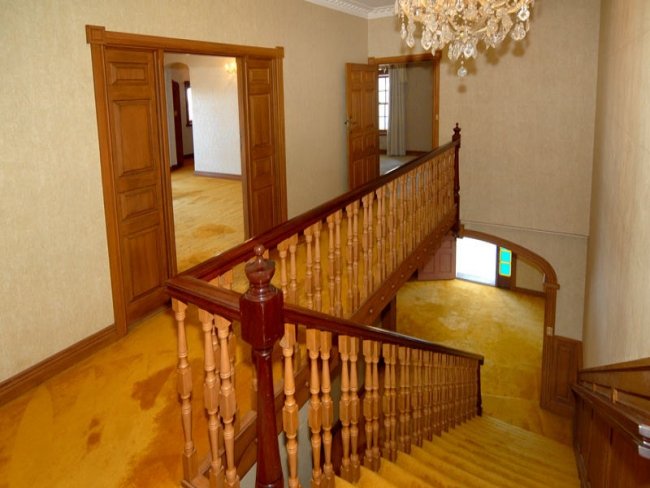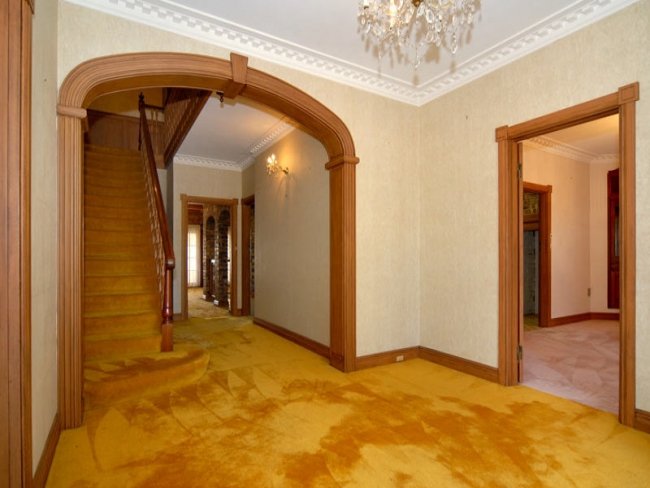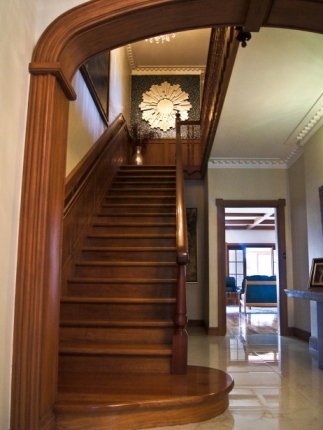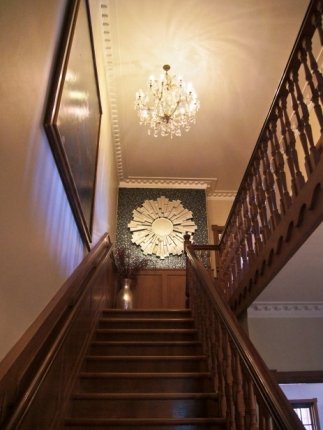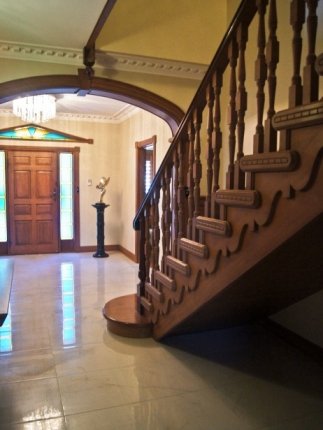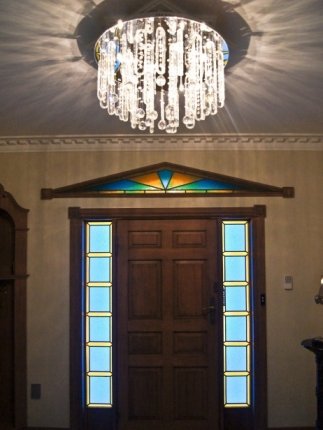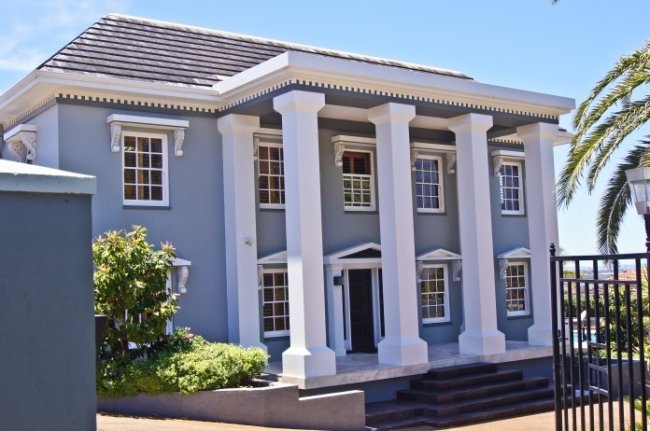 Owners Bryan and Annie McGrath, who live with their children Aliesha, 16, Ronan, 12 and their puppy Toby, did the massive renovation. It's fantastic - they modernised the house while retaining all of the beautiful traditional features. "We put it to our taste," says Annie. "It took three and a half years… it was quite full-on."
That's probably putting it mildly - this is a massive house. Annie says the guy who built it carefully considered every feature. "The detail he put in was incredible," says Annie. "All the carpets were flown in from China. He went to a lot of trouble to make it appear from that era."
Annie and Bryan also went to a lot of trouble. The huge house had lain mostly empty for about ten years when the McGraths moved in. "Nothing worked," says Annie. "There was no air-con and the pool couldn't be used for a year." They cooked only outside for the first summer and had no hot water. They renovated in stages, living in the house the whole time. "The challenge was it was just such a vast project – it took six months just to paint the house because it's so big," says Annie.
While Annie says the house was "horrible" back when they first clapped eyes on it at the home open, they liked it. "It's a house that has character," she says. "It has really good bones."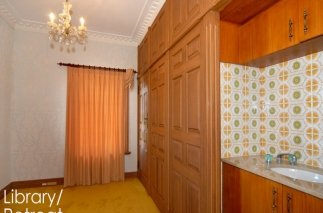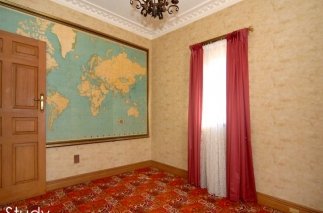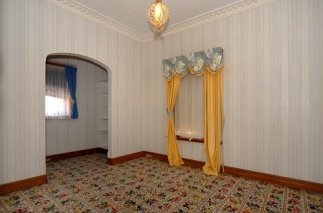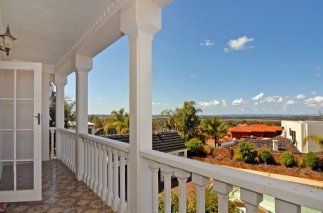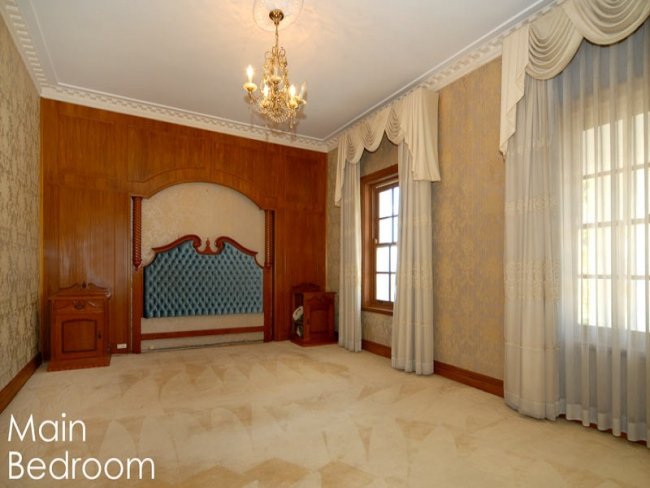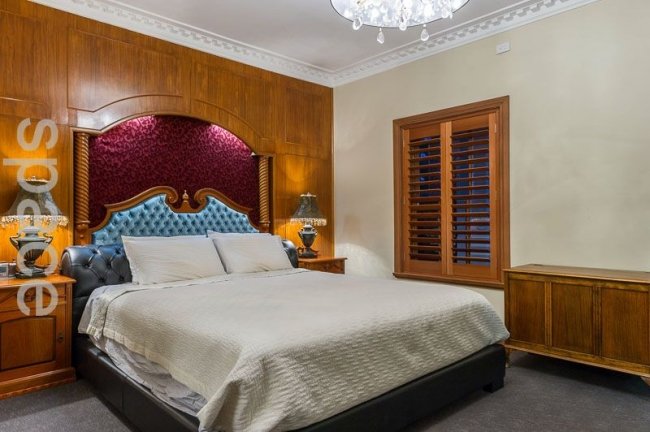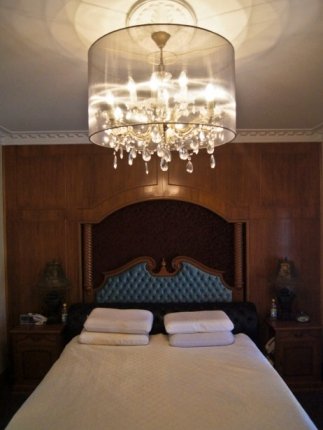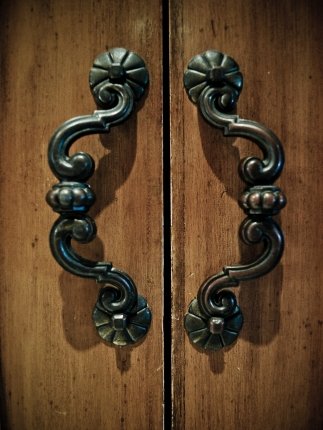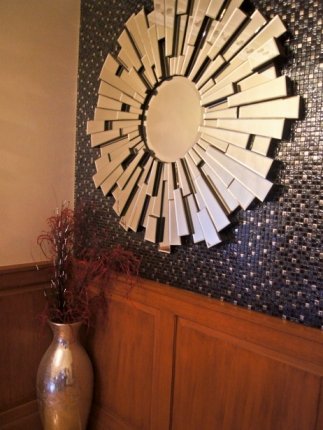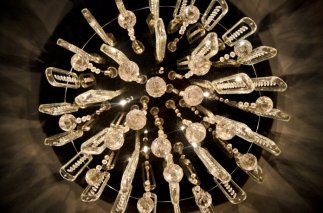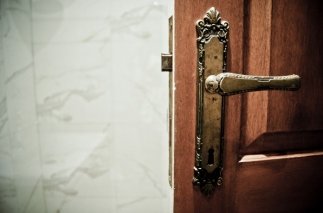 Although the McGraths pulled out the dated, typical 70s finishes like the orange and green tiles, I'm pleasantly surprised by how much of the fit-out is original and timeless in design, like the ornate timber cornicing, doorframes and solid timber doors - it's testament to the quality of the build. "He used really good materials," Annie says of the owner. "If something's been built really well it lasts." Everything was quality - even the hinges of the doors are beautiful.

She and Bryan, who project-managed the entire build, understand the importance of using quality materials – they run a cabinetry company (and yes, the new cabinetry in the house is stunning). "The inspiration we got for this home came from the Kimberleys," says Annie. "We used a lot of natural materials – woods and stone." In the renovated kitchen are huge expanses of beautiful granite slabs, while the new floors are marri.

Now, pretty much the only room of the house that is as it was when I first saw it is the sauna and bathroom adjoining the gym, still with an array of garish 70s tiling. "We deliberately left it untouched to show how it was," says Annie. I like that. HN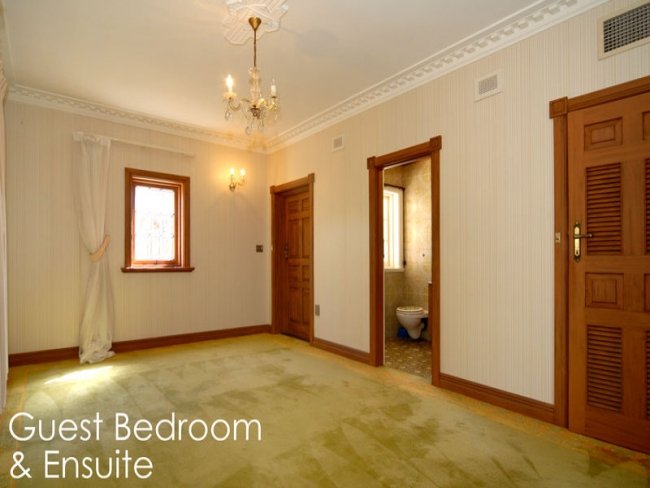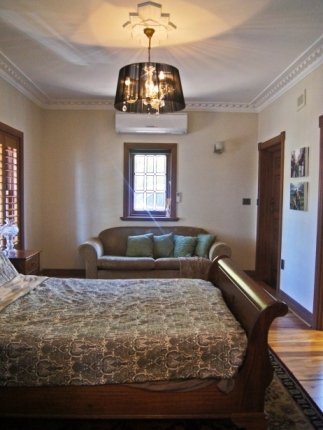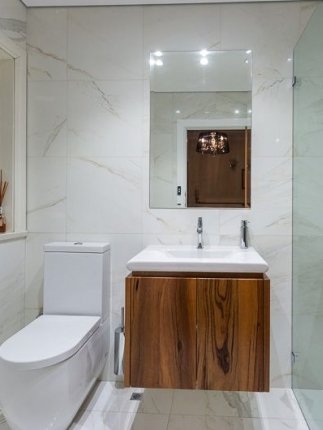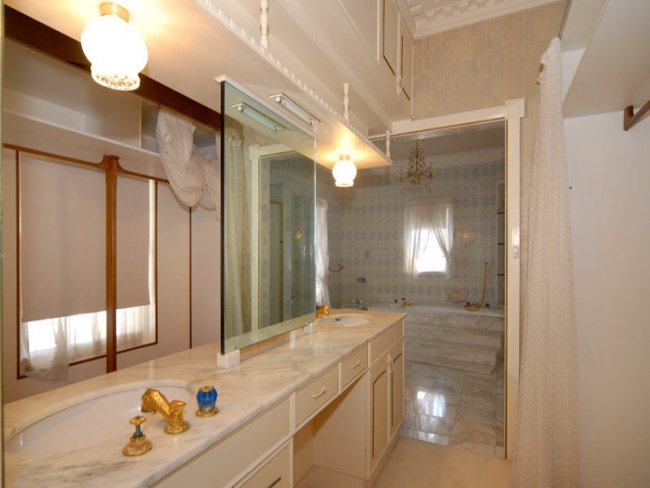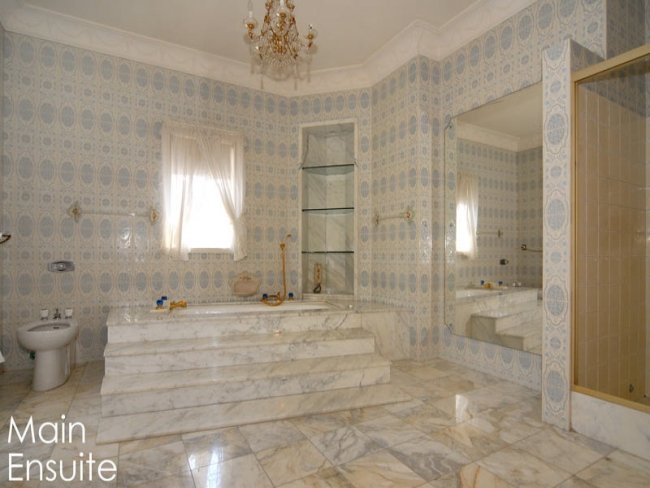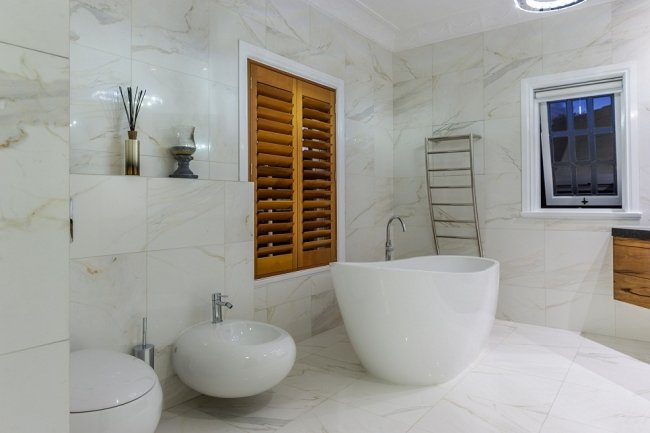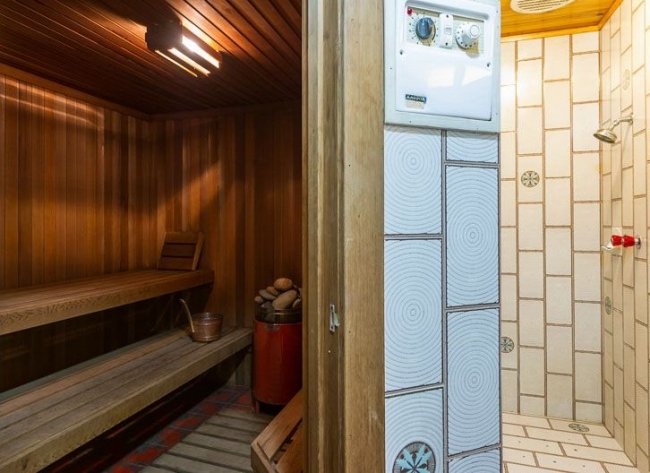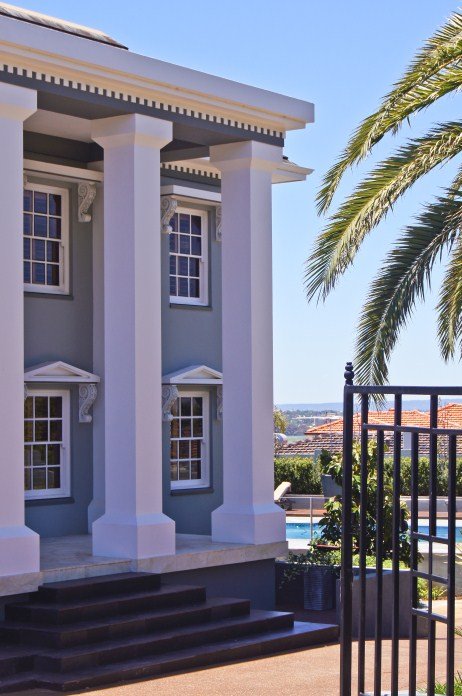 HOME LOWDOWN
THE OWNERS
Bryan and Anne-Maree McGrath, who own a cabinetry company, their children Aliesha, 16, and Ronan, 12, and puppy Toby
THEIR HOME
A Georgian-style six bedroom, seven bathroom mansion
LOCATION
Wembley Downs, Western Australia
BUILT
1971
FEATURES
City skyline views, conservatory, bar, 25m pool with diving board and spa, pool house, theatre room, formal dining room, grand staircase, sauna, gym, tropical gardens, nine car garage
PHOTOGRAPHY
Real estate photography by Glen Johannes for Space Real Estate. Detail photography by Simone Anderson of Four Storey Photography
THE AGENT
The house is on the market with Space Real Estate.