Posted Monday, September 9, 2013 in:
Home Envy
Obsessed With
When I went to chat with Matt Di Costa and Kim Owen from The Block Skyhigh at their place in Embleton, I had no idea what their house looked like. But I knew it wouldn't be your average beige four by two. I was right.
With its white rose bushes, white balustrading, red brick paving and rocking chair on the front veranda, their house looks like your fairly standard though sweet, quaint Australian character cottage from the front. But as soon as you walk up the wooden front steps of the veranda to the open front door and saw the entry foyer with its red feature light and feature wall wallpapered with posters, you quickly realise that there is nothing typical or boring about this home - like Matt and Kim themselves.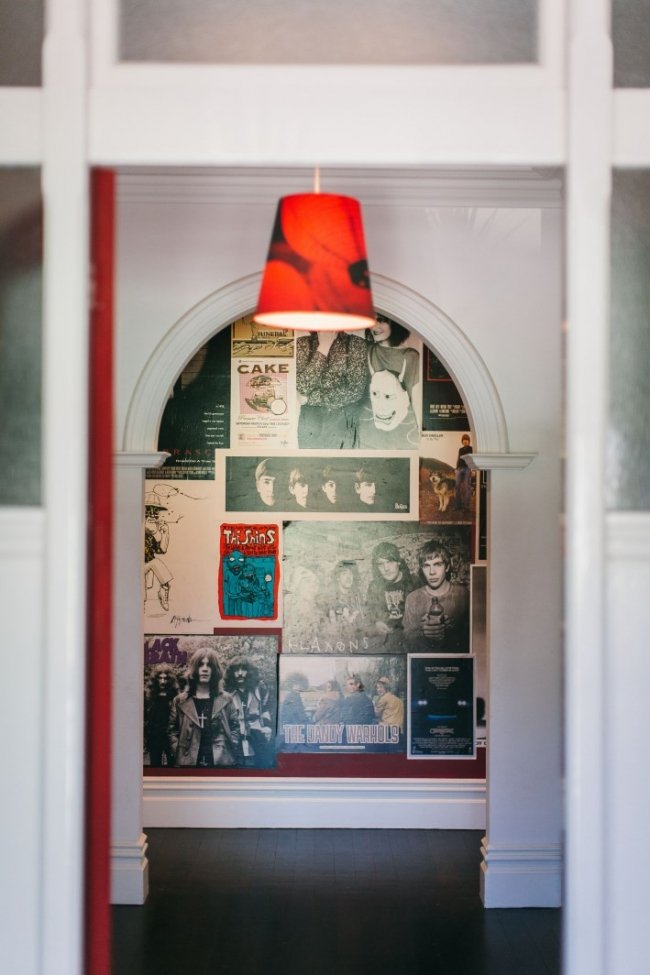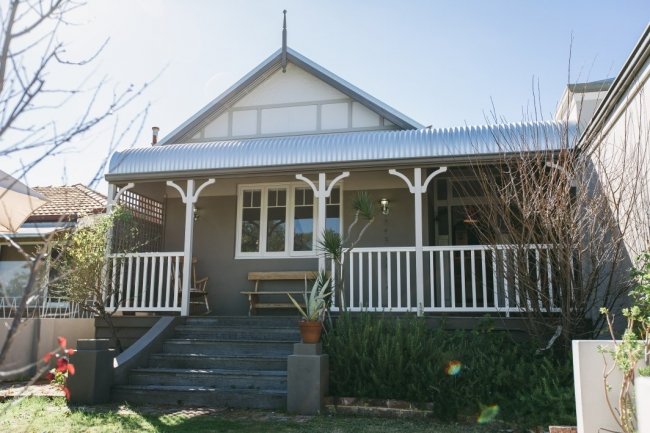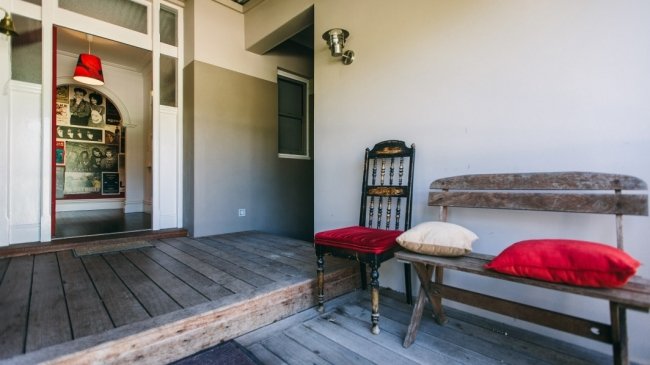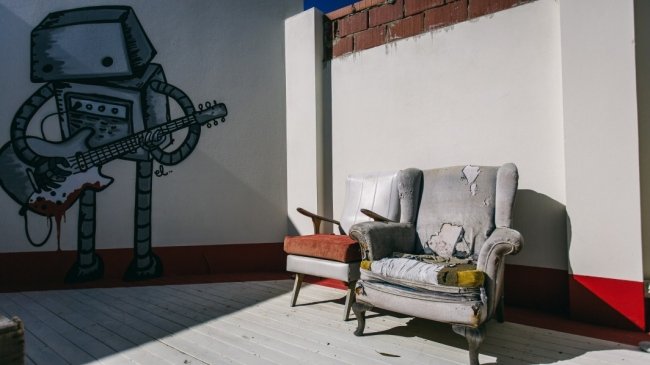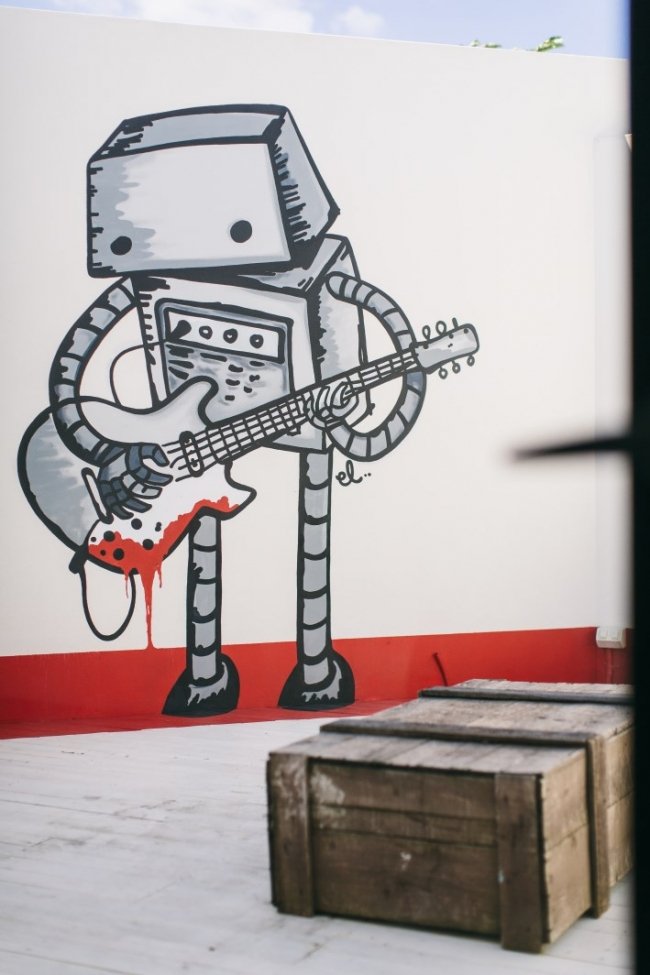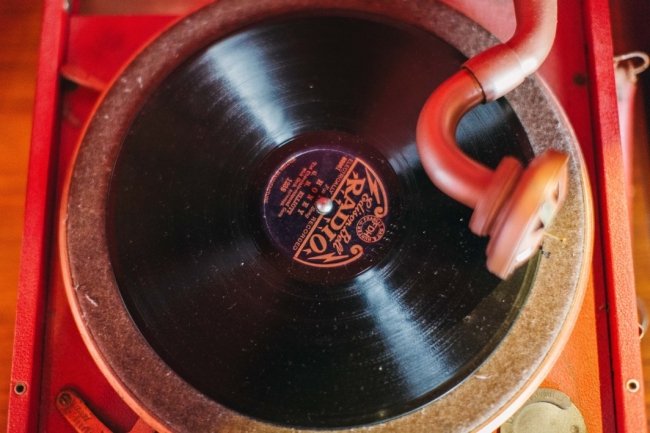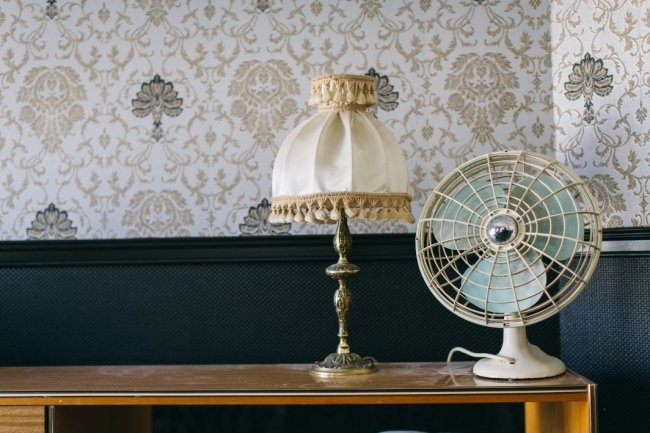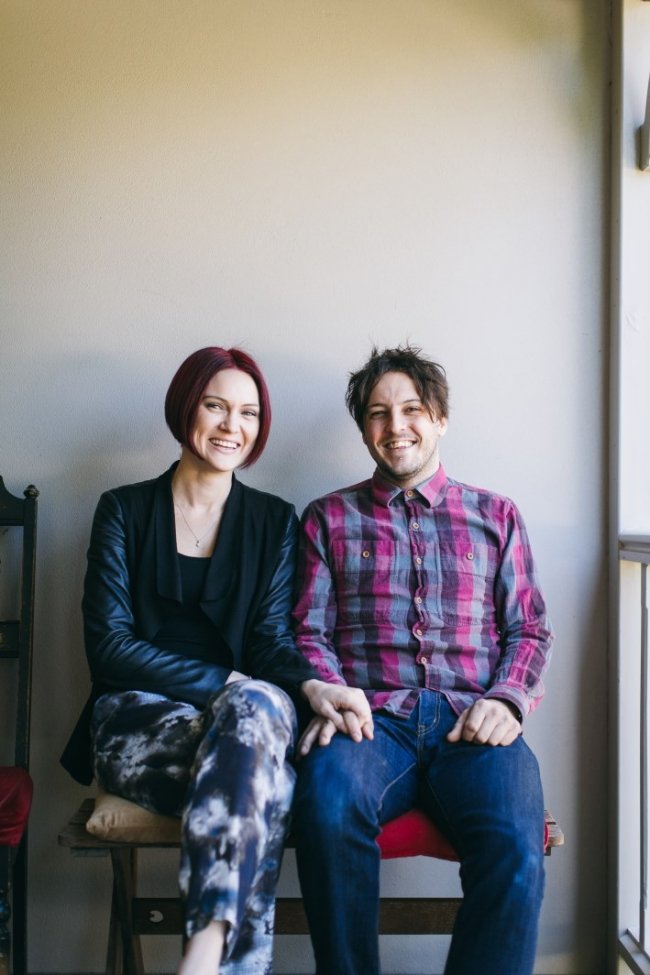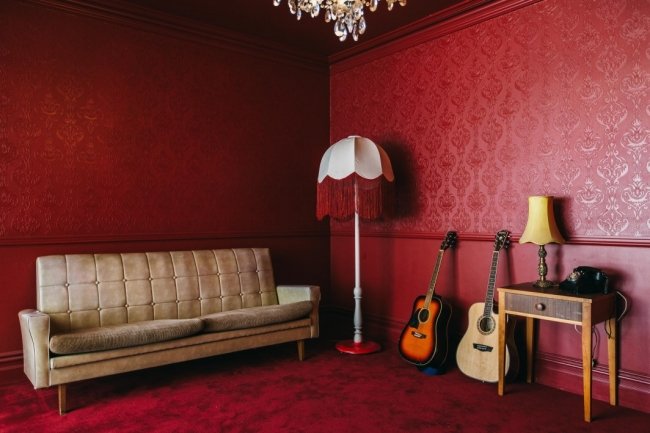 It was a few days before The Block auction that I spent the morning with them chatting about renovations, The Block, sleep deprivation and THAT famous bedroom while eating red lolly twists from the deli across the road ("these will change your life," Matt informs me). They only had a couple of days inbetween shooting to be at home in Perth and I know they were tired so I really appreciate them letting House Nerd in to invade.
Matt and Kim (who now run Nood Co, a business selling Scandinavian-inspired concrete furniture and homewares) bought their early '60s house in 2007, rented it out for a little while, then subdivided the block to sell off the back before moving in to begin a renovation and extension in 2009, living in the house during the nine months it took for the overhaul. "We have completely changed it," says Kim. "Before it was a really crappy old brick and tile two by one, really dated and old."
I asked her one of my usual 'house questions'. "So what did you like about the house back then, when you first saw it?"
"Nothing!" she replies.
Despite the home's lack of charm, Matt says they knew the large 870sqm block could be subdivided and the simple rectangle-shaped house could be extended and reconfigured (with an eye for design he has since started studying architecture and launched his own interior design consultancy). They basically rebuilt the old home and completely changed the floor plan, giving it three bedrooms, two bathrooms and a study down one side of the house, while the other is dedicated to open-plan living and entertaining.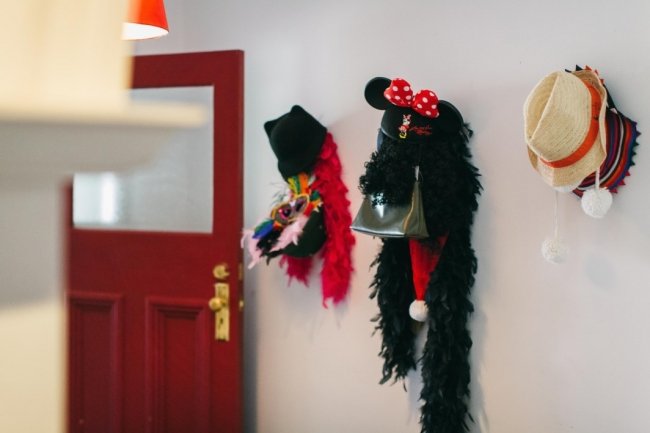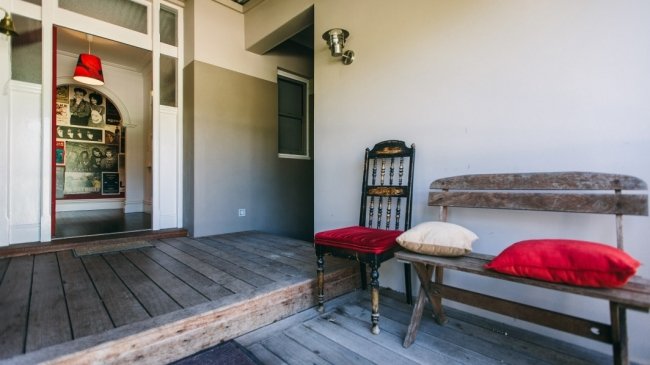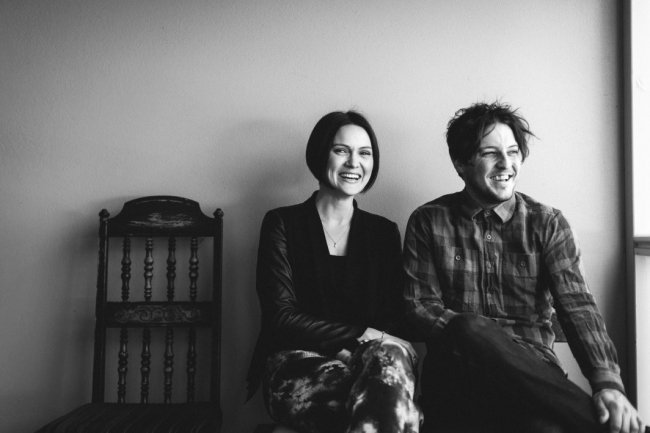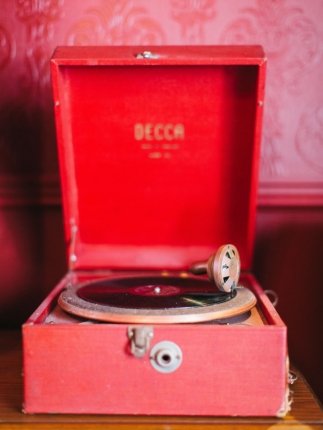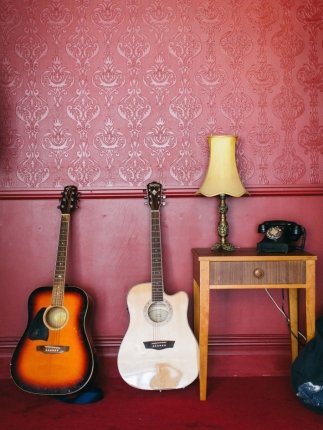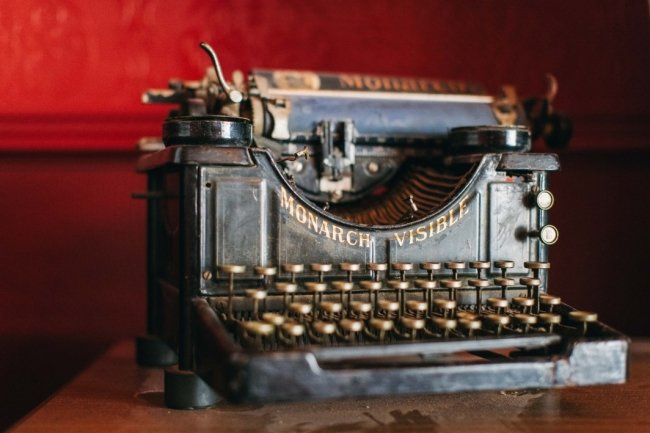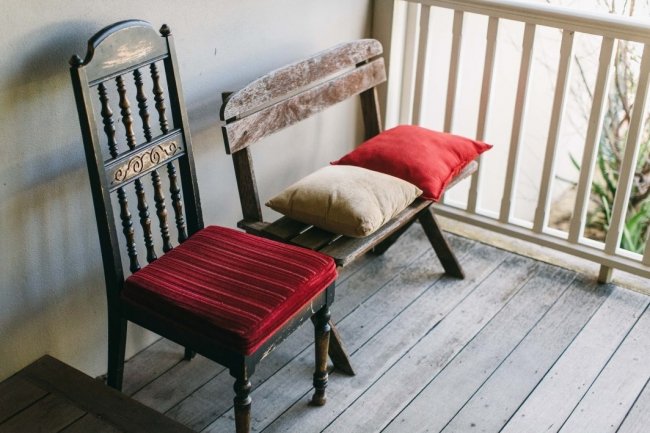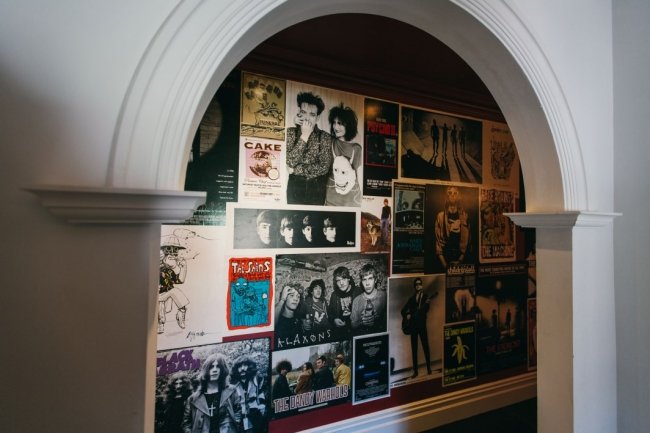 The memorable entryway, with its feature wall plastered in posters of bands and movies Matt and Kim love, acts as a division between the 'quiet' part of the home, with its bedrooms, bathrooms and study, and the entertaining areas, with the open-plan kitchen, dining, alfresco and the lounge they call the "red room" with its red carpet, skirtings, dado rail, wallpaper and ceiling. You can tell just from their home that they are creative (proven by their entry video for The Block, where they made a claymatian video with tiny figurines of themselves "it took HOURS," moans Kim) and their thinking is not quite in the square ("we had a bouncy castle in the garden for our housewarming party," says Kim. Awesome).
On The Block there seems to be a focus on creating bold spaces that have a point of difference but that the judges still consider spaces that will appeal to the masses and have good resale value. In their own house, Matt and Kim have created a home that really suits them and their personalities. But Kim points out something I've missed. "Everything that important is white, or it can be repainted," says Kim. "Like the kitchen cabinets, the bathroom cabinets, the skirting boards. There is nothing that cannot be easily changed. In the red room, the dado rail and the wallpaper and the ceiling can all be painted."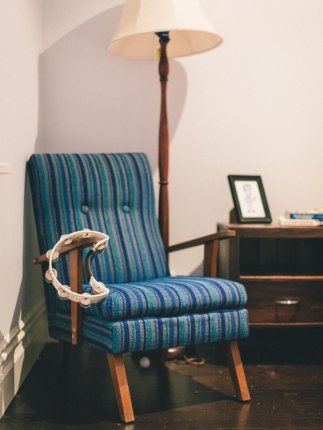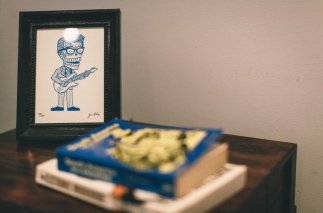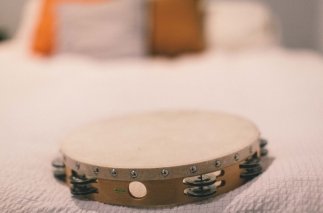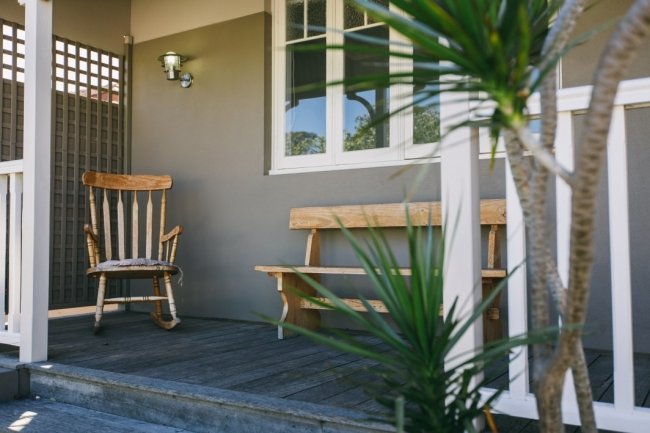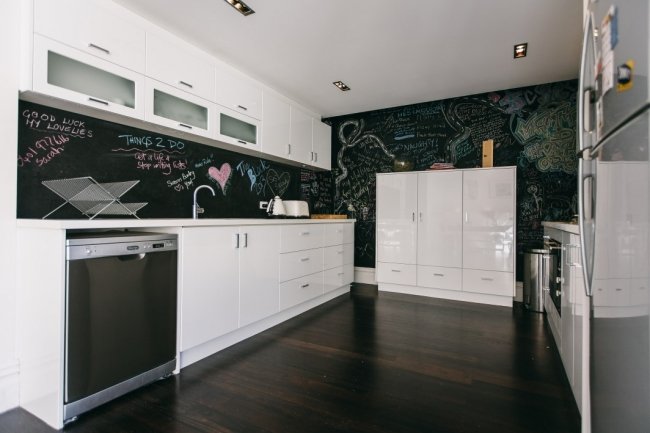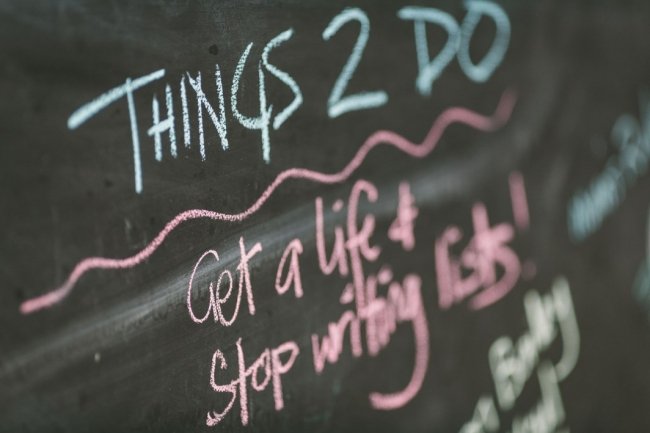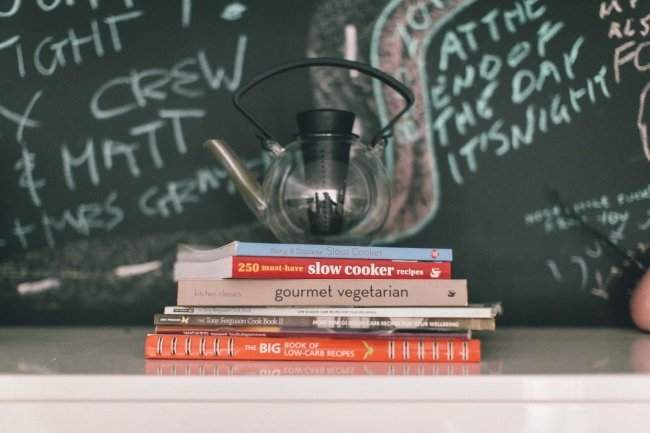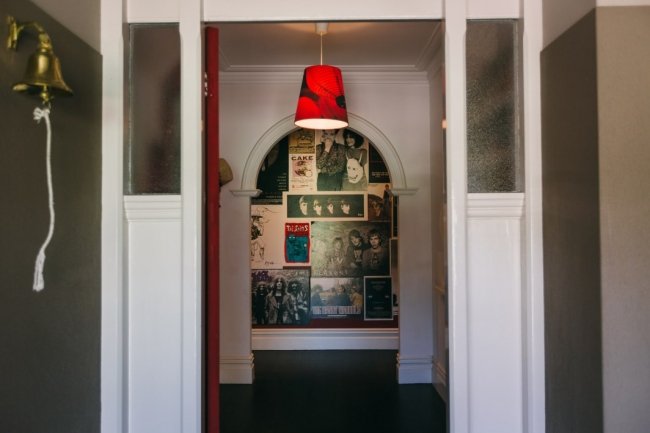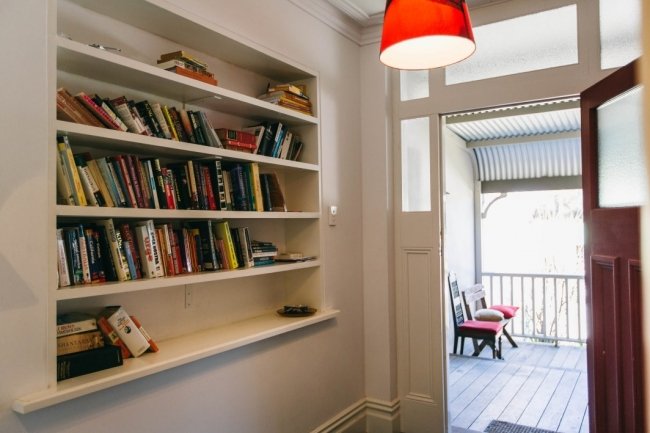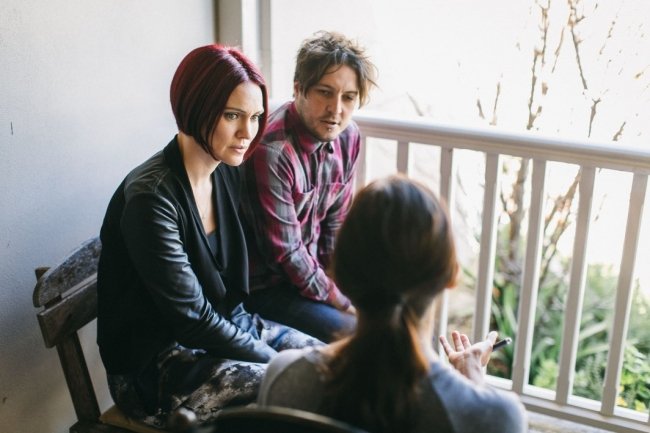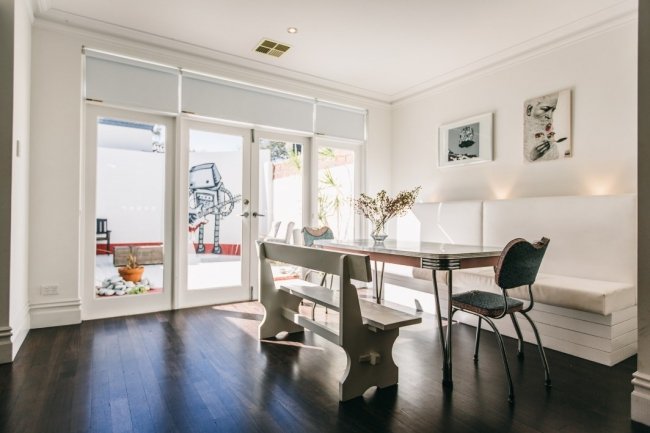 Now that the show is over, Kim and Matt have been settling back into 'regular' life. Kim is a primary school teacher and now back in her classroom of Year Ones. (Kim said they had "Block Time" in the mornings where the children got 15 minutes to ask all their Block-related questions before they had to focus on their schoolwork the rest of the day). Matt, who worked as a plasterer for many years, has been in demand as an interior designer and has also just launched Sky High Renders, a boutique company that specialises in beautiful designer high-end finishes including tadelakt, Venetian plaster and glassface render (I really want tadelakt for our next bathroom renovation. Check out their site).
They've also been catching up on sleep. Well Kim has. "On The Block we were getting up at 6.30 and going to bed at three in the morning," says Kim. "And I'm the kind of person who likes to have a good seven or eight, maybe nine hours."
Matt grins at her. "No-one really needs that much sleep."
"There's nothing wrong with liking to sleep!" says Kim indignantly.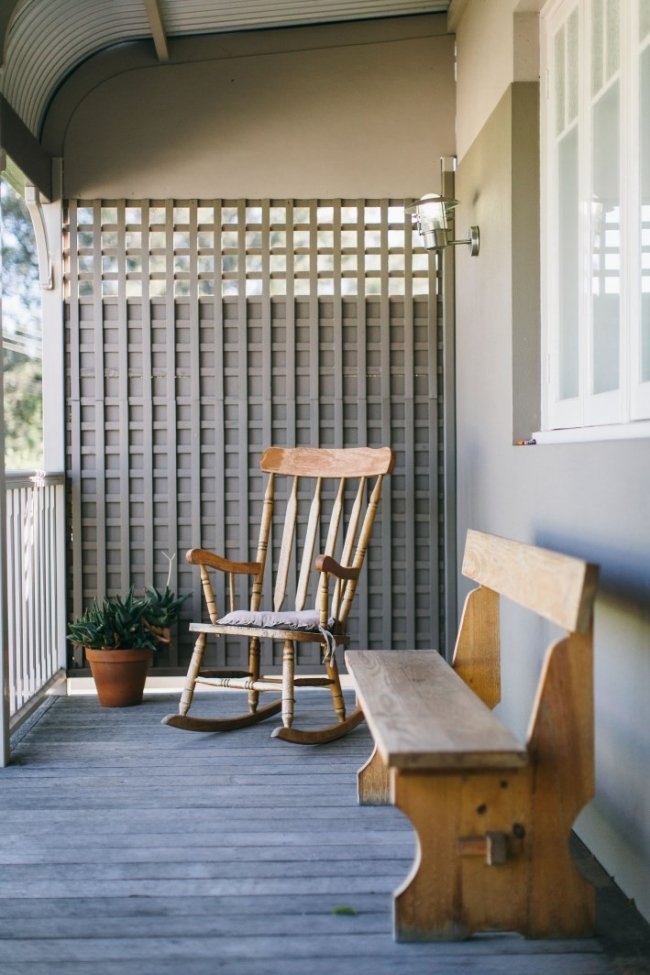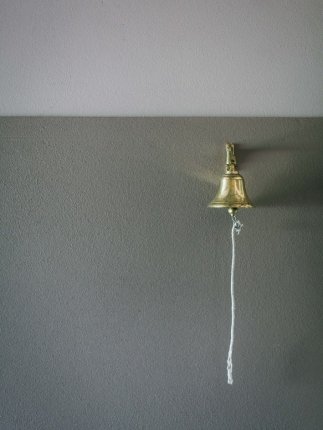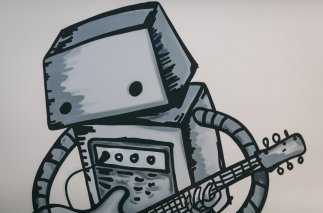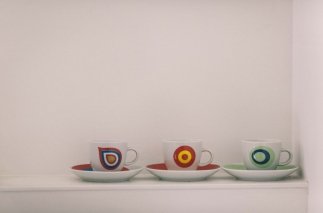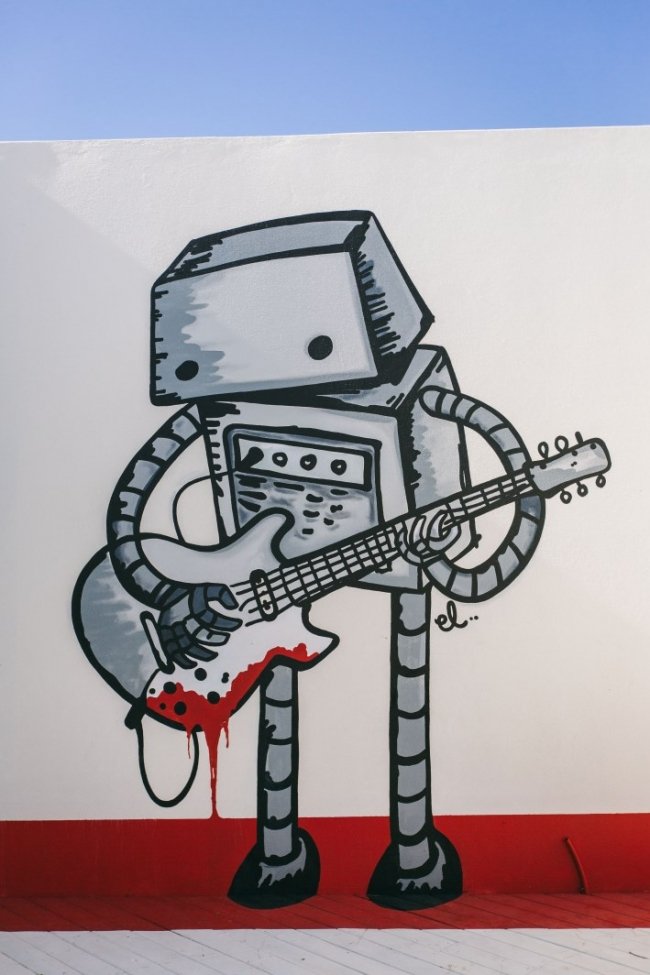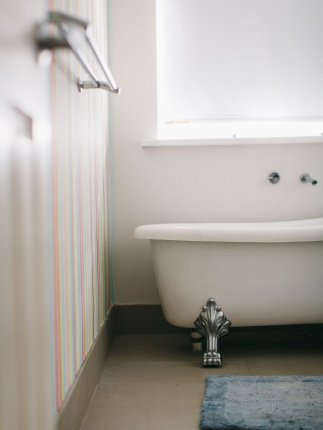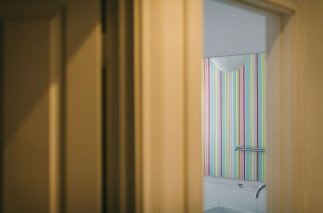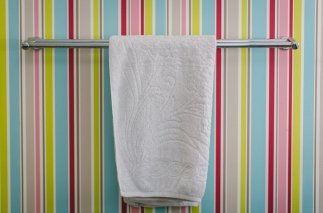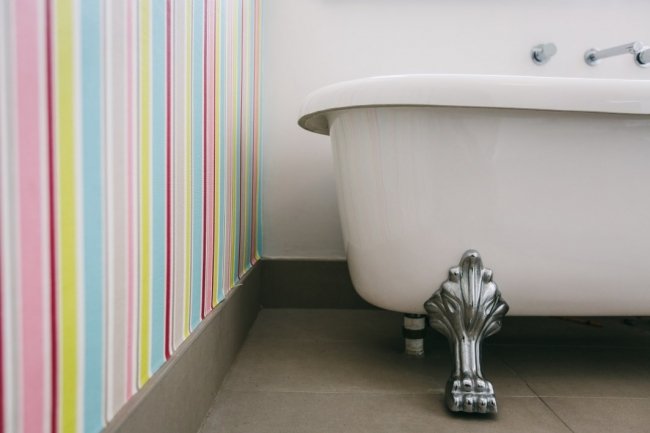 MATT & KIM'S RENOVATING TIPS
The obvious one - allow 20 percent more time and budget for your project.
Design your place to match your lifestyle and uses. If you spend a lot of time in your backyard, then make that space amazing.
Give your design punch. Everything dates, so go with what you want. If you always consider resale, you will never have a home you love. What kind of life is that?
Have an active role in your build. Your results will be much more satisfying.
Work late. The novelty will wear off. Get into it and don't stop – roll until it's done.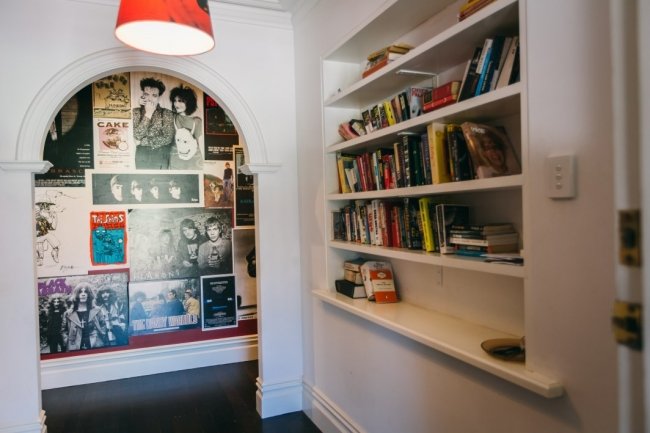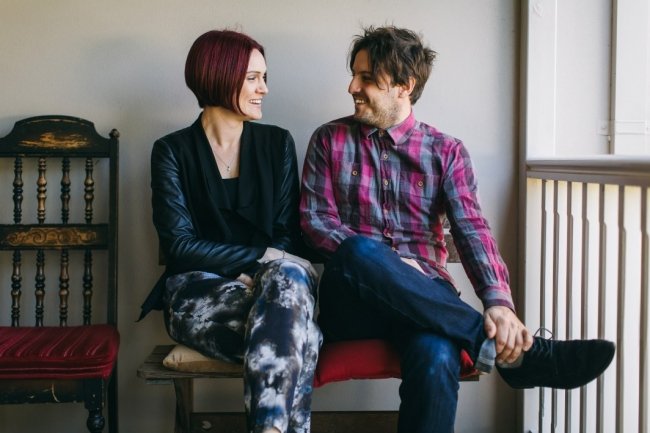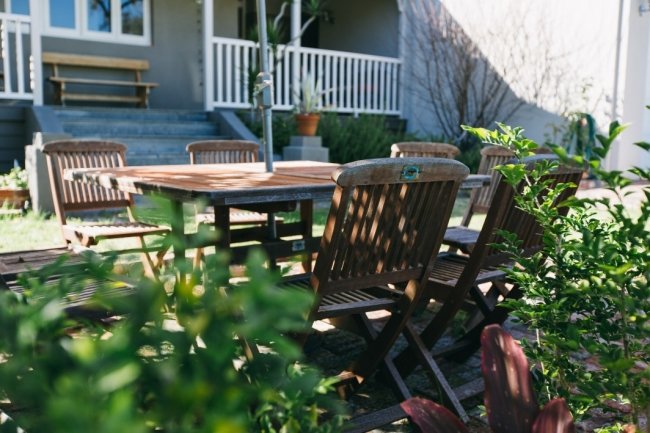 It has been good to ease back into laidback Perth - it seems in Melbourne, where The Block was filmed, their fans are quite physically affectionate. "In Melbourne you can't go 20m without being hugged," laughs Matt. "People in Perth are much more chilled! Well unless you're in McDonalds or Morley Galleria."
I ask them what has been the weirdest place they have been recognised and Kim tells me they always have a laugh at stuff that comes up about them on Twitter. "The other day at the airport, we let someone cross in front of us at a zebra crossing and then found out later they had tweeted about it!" she says.
Matt points to Kim's now-famous red bob. "It's because of her hair! They recognise it a mile away." Maya x

HOME LOWDOWN
THE OWNERS
Matt Di Costa and Kim Owen from Channel 9's The Block Skyhigh. Matt is an interior design consultant and the director of Sky High Renders (check out their Facebook page). Kim is a Year One teacher
THEIR HOME
A 1960s cottage that Matt and Kim fully renovated and extended owner-builder
LOCATION
Embleton, Western Australia
PURCHASED
2007
THE DESIGNER & BUILDER
Matt, who studies architecture and now does interior design consulting, redesigned the home's floor plan and designed the extension. He and Kim built it owner-builder.
FEATURES
The 'Red Room' lounge, front veranda, kitchen and dining with banquette seating, four bedrooms, study, courtyard garden
PHOTOGRAPHY & FILM TOUR
Marc Ash from Marc Ash Photography http://marcashphotography.com/ who is the awesome photographer we chose to do our wedding this weekend! You can like Marc Ash Photography on Facebook. You can watch a short video of my interview with Matt and Kim and a video tour of their home here! Interview by me, filmed and produced by Marc Ash Photography.