Posted Tuesday, April 16, 2013 in:
Home Envy
Before & After
When I wrote about this iconic Iwan Iwanoff house in Floreat a few weeks ago, it quickly became one of House Nerd's most popular Home Envies yet. The story got a great response and showed me there are even more Iwanoff fans in Perth than I was expecting!
Posting that story led me to meet and spend a lovely afternoon with two very nice Iwanoff fans – they not only own and renovated one of Perth's best architect's most iconic homes, but they also started one of the most unusual real estate marketing campaigns to hit Perth – The Iwanoff Project.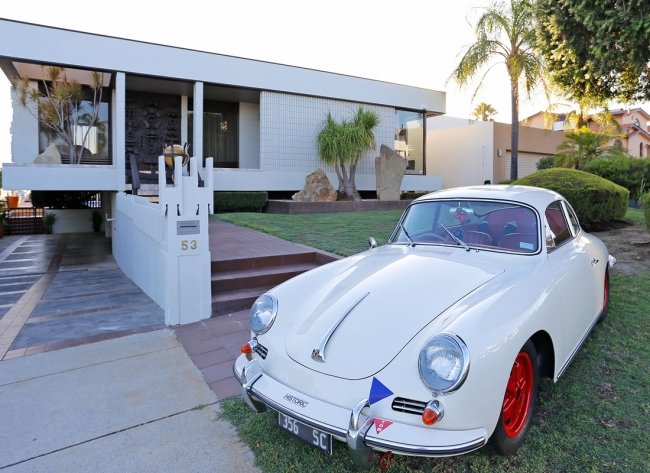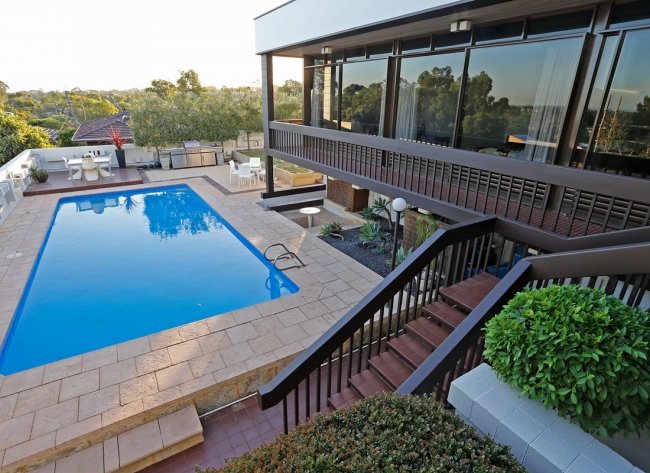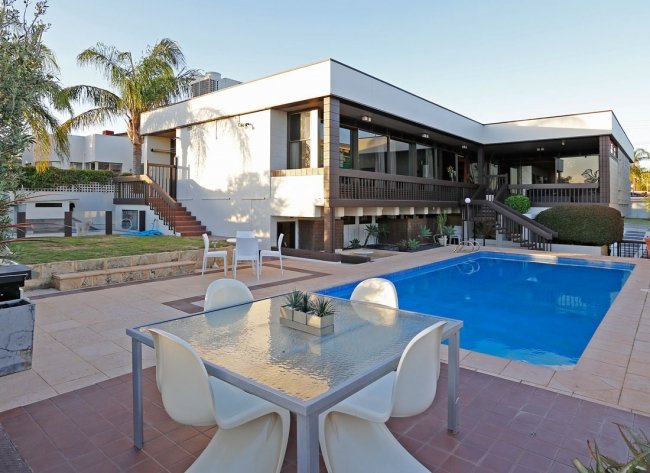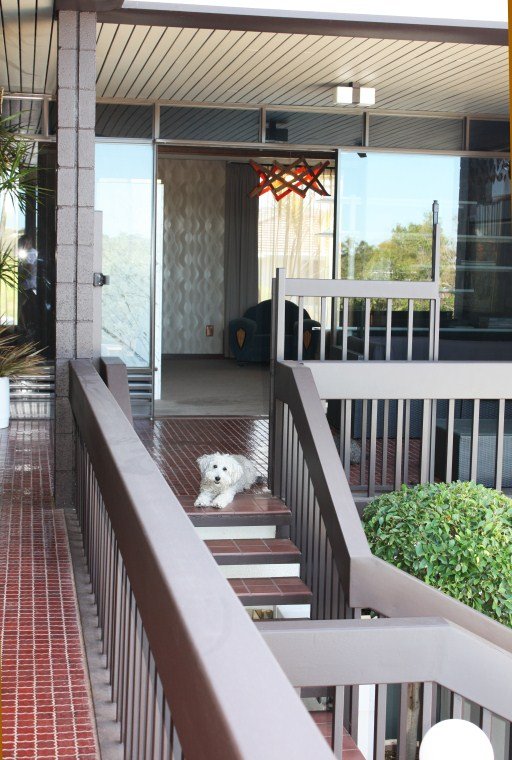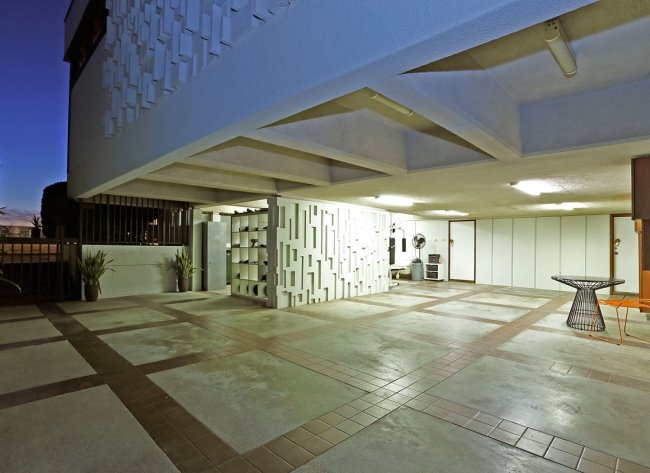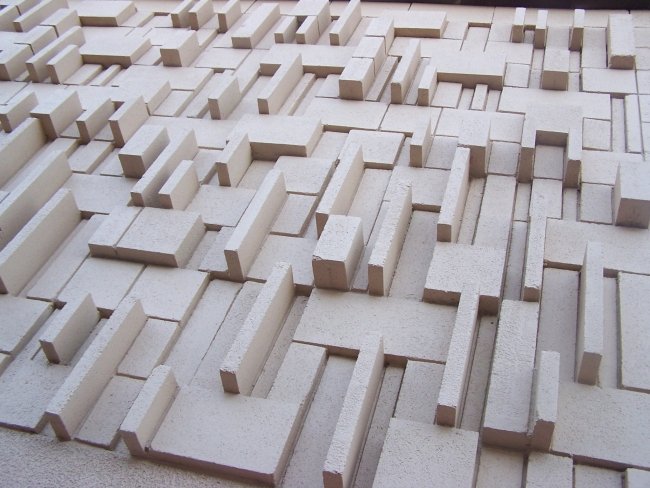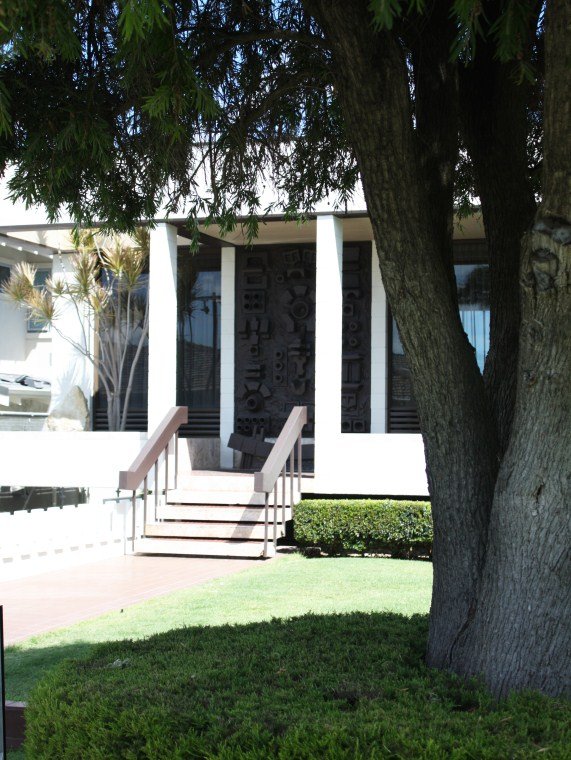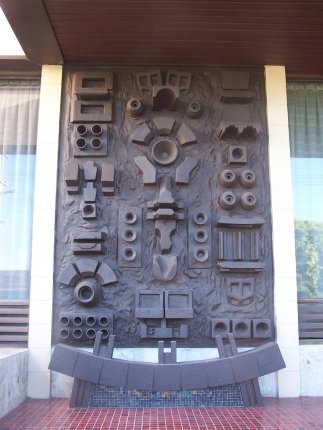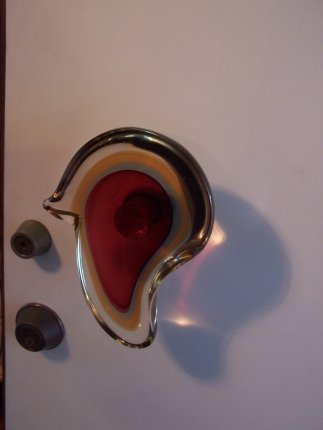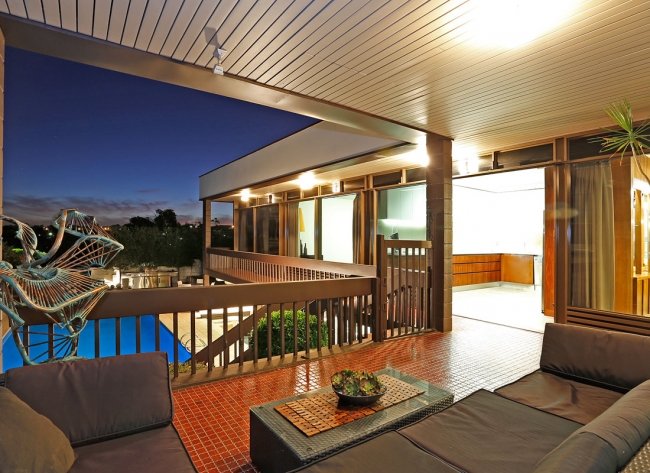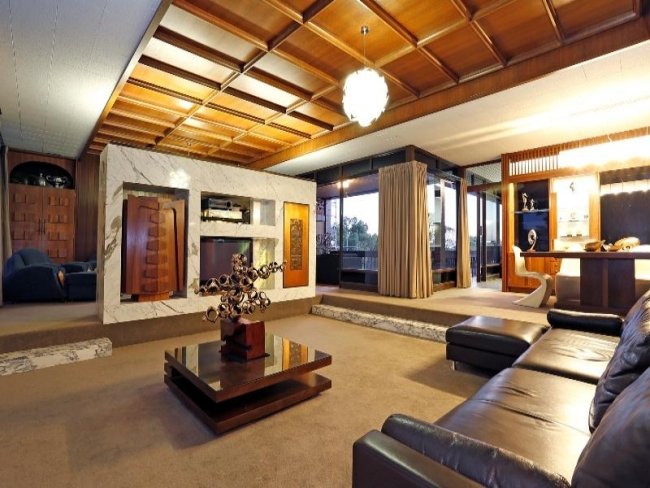 Real estate agent Donna Curnow, her renovating whiz husband Paul Hampton, and their daughters Maia and Georgia moved into this 1970 Iwanoff home in 2006. As soon as Donna and Paul walked into the house, they fell in love with it – despite the fact that they knew straight away it would require a bit of work. "I like unusual homes and I don't like living in new homes," says Donna. "The house was in good condition but had purple and blue carpets - with pink velvet furniture!"
She and Paul have since spent more than $200,000 doing up the place ($60,000 on the jarrah kitchen alone), modernising the décor by introducing more neutral colours to let the standout architectural features – like the open floor plan, expanses of marble and intricate handcarved woodwork – to take centre stage.
Known amongst the Iwanoff crowd as the Madaschi Residence, the home was designed by Iwanoff in 1968 and completed in 1970 for then-owners Gino and Lina Madaschi, a 50-something Italian couple who wanted to build their 'forever' house.
The story goes that Gino and Lina were holidaying in Italy in 1967 when they asked their daughter Armanda to find them a block of land in Perth. Armanda, who lived in Dianella, found a lovely, elevated block with sweeping valley views and a For Sale sign out the front. She knocked the sign over so that no-one else could see it, immediately rang her parents in Italy and they bought it without even seeing it. I laughed at the thought of the Italian woman trying to surreptitiously pull down a For Sale sign then realised that is the sort of thing I would do.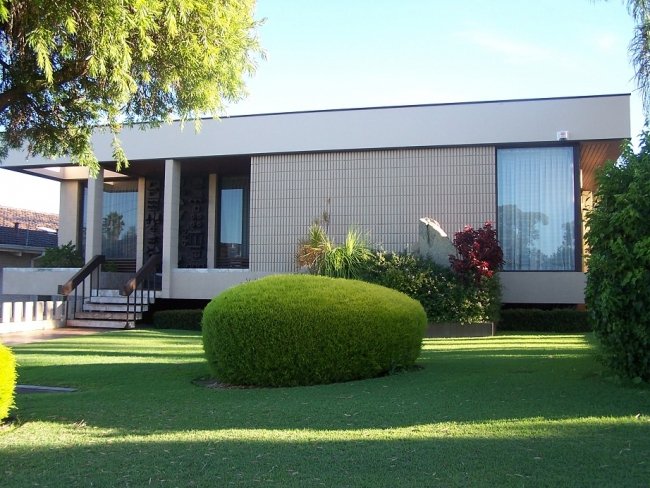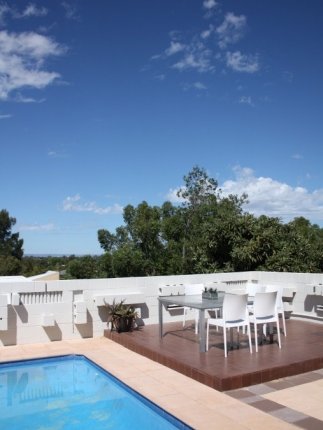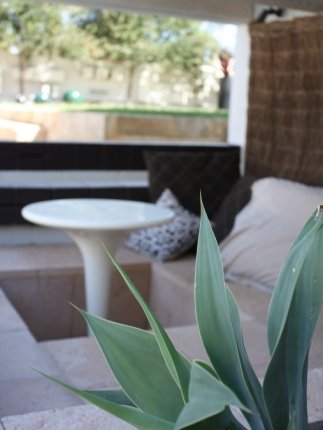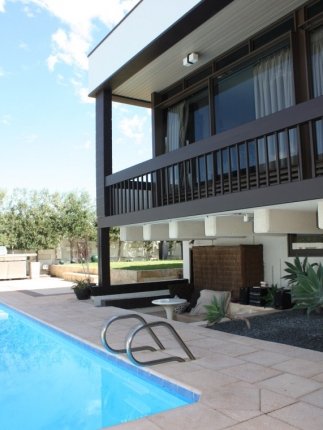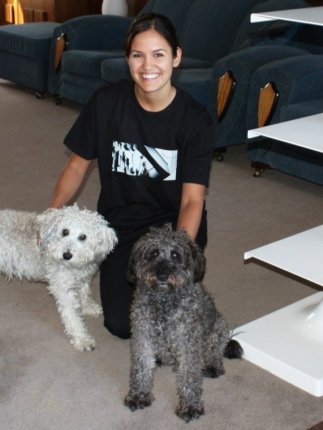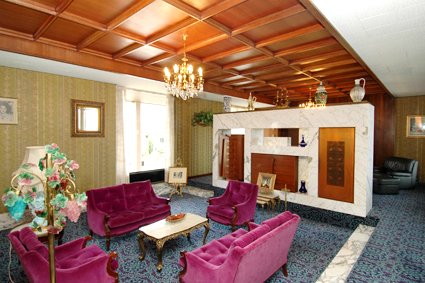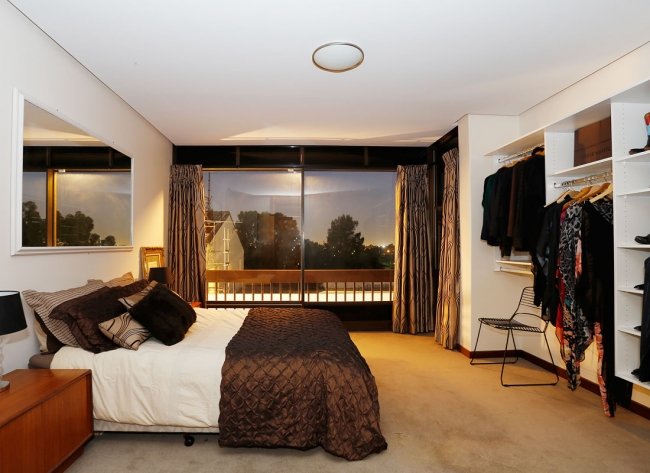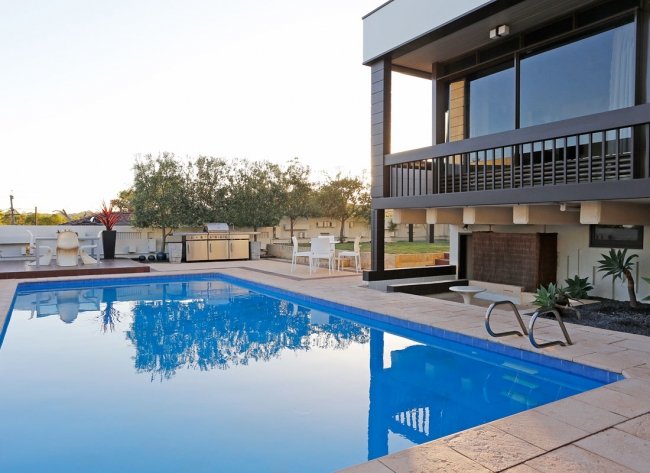 Block secured, Iwanoff created a house that made the most of the views from the elevated site and that was also a dream home for the Madaschis. The house bucked tradition , being a large entertaining home with only two bedrooms, but that was all the Madaschis wanted as this house was to be just for them. I like that. "This was their dream home," says Donna.
The house blended raw, rough elements from Iwanoff's signature Brutalist style with a classic 60s Californian feel - it reminds me so much of the neighbourhood around my aunt and uncle's unpretentious, very relaxing 60s home in L.A. An open-plan layout encompasses an indoor atrium garden, a sunken lounge and a strong connection with the outdoors. It is classic Iwanoff house style – swanky, swinging bachelor pad meets funky family home.
In later years, the house was owned by Gino and Lina's grandson Anthony Torre (the back garden pool was actually put in for his 13th birthday).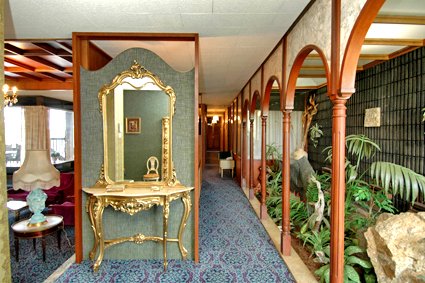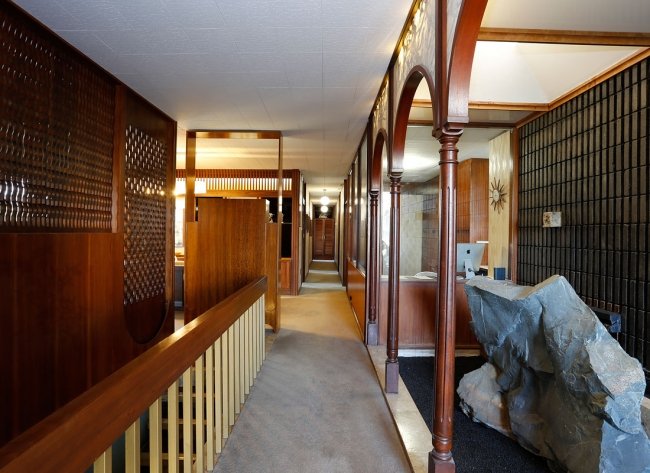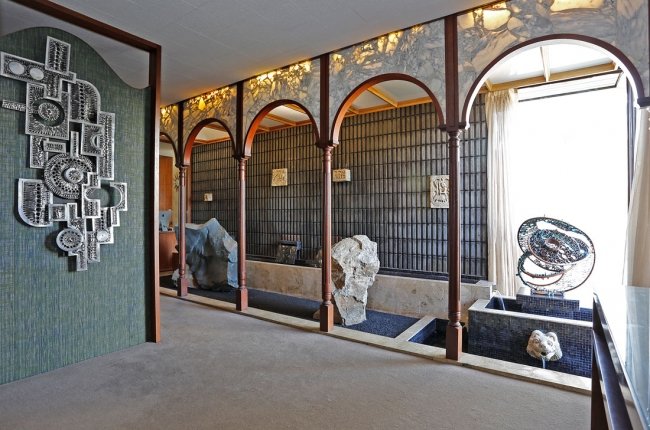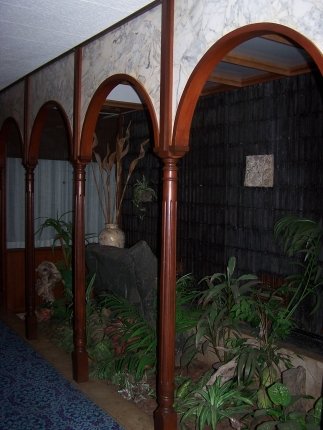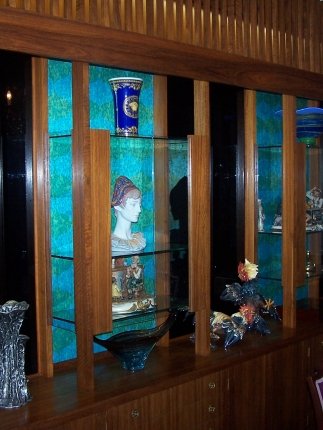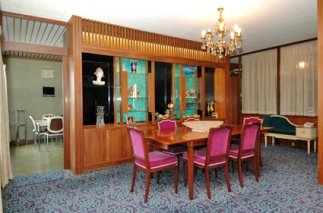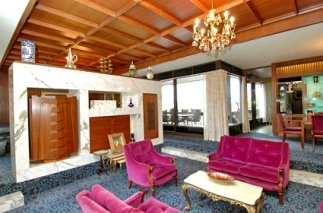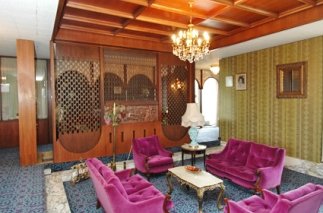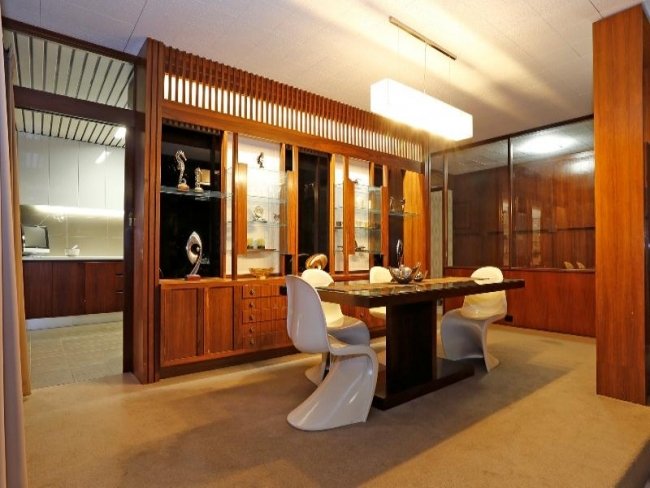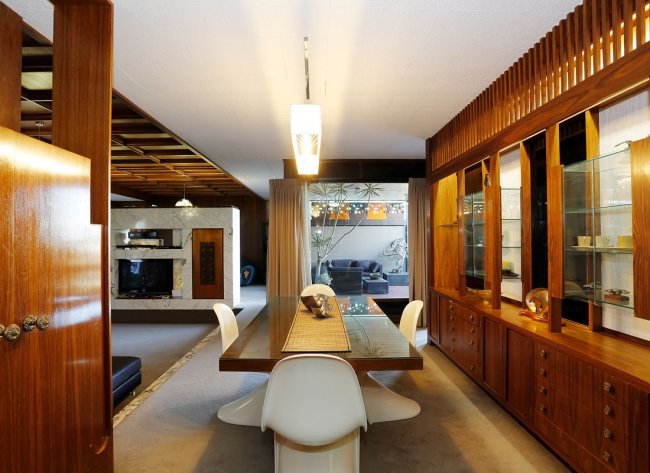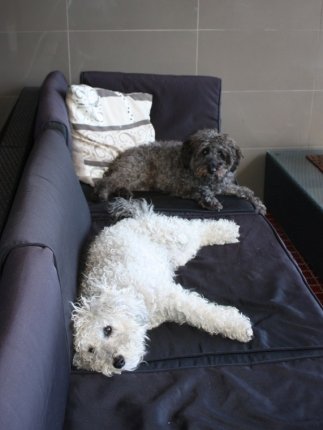 THE IWANOFF PROJECT
Keen renovators, Donna and Paul are now selling the house to try their hands at a new project. And perhaps fitting with their unusual house, the Madaschi Residence has undergone one of the most unusual selling campaigns to hit the Perth property market.
One day Donna was chatting to her Melbourne-based friend and aestheticalliance* curator Marisia Lukaszewski who has organised exhibitions internationally. Marisia told Donna it would be great to have a home open in Perth that acted as a pop-up art gallery at the same time – with the idea that everything was up for sale – the furniture, artwork, textiles - and of course the house.
Donna loved the idea and The Iwanoff Project was born, with home opens showcasing an eclectic mix of the new and the vintage from furniture, clothing, glassware, jewellery, art, fashion and sculptures by established as well as up-and-coming artisans and altogether displaying the iconic home at its best – in a warm, inviting, contemporary meets retro style.
More than 600 people passed through the doors of the home during The Iwanoff Project. "It was a lot of hard work," says Donna of the campaign. "We were working 12 and 16-hour days for three weeks and planning took about three months. We also had to move out, move all the pieces in and then out afterward. But I'd do it again… you just wouldn't want to do it too often! What was really nice was that the original family actually came through - and they loved it." Maya x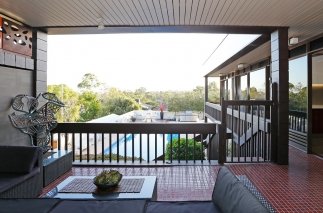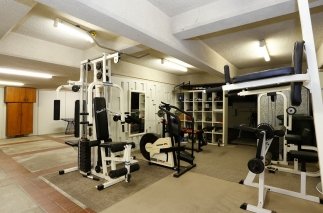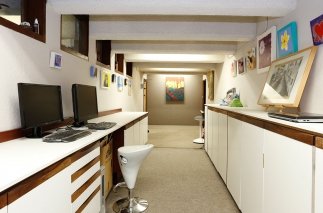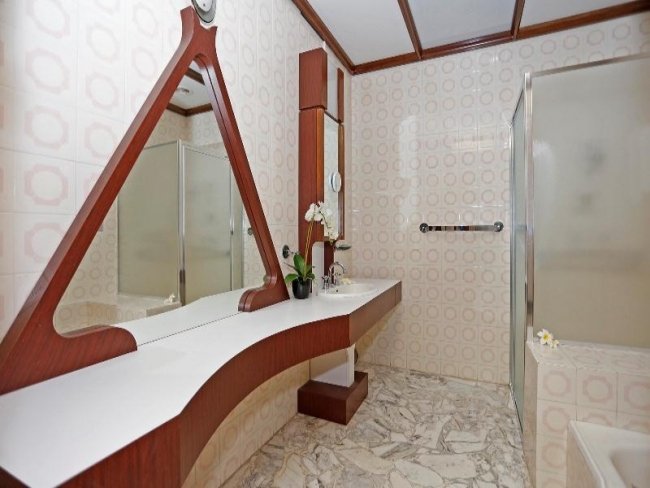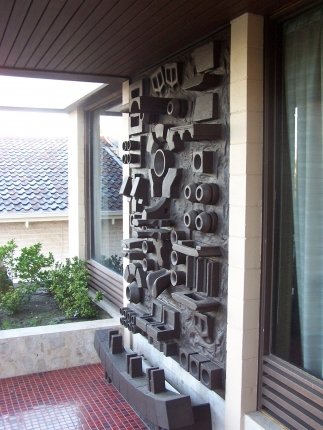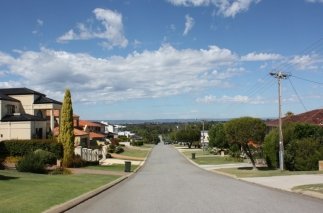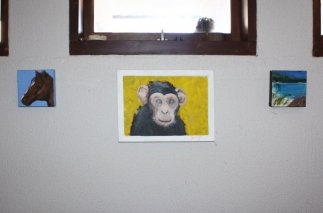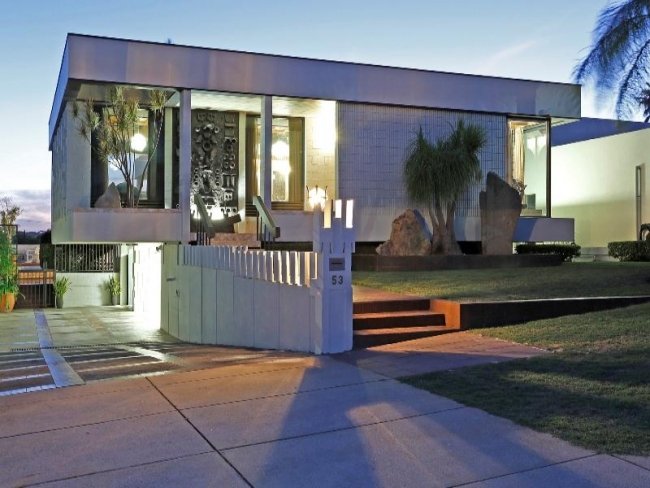 HOME LOWDOWN
THE OWNERS
Real estate agent Donna Curnow, her renovator husband Paul Hampton, their teenage daughters Maia and Georgia Hampton and dogs Buster and Ace
THEIR HOME
The Madaschi Residence, an iconic Iwan Iwanoff home that recently attracted a new wave of admirers under The Iwanoff Project
LOCATION
Dianella, Western Australia
DESIGNED
1968, built 1970
PURCHASED
2006
THE ARCHITECT
The renowned Iwan Iwanoff, 1919 - 1986
FEATURES
Sunken lounge, indoor atrium garden, swimming pool, wraparound balcony, Murano glass door handle, indoor pond and water feature, valley views (including glimpses of two other Iwanoffs in the area) three bedrooms, two bathrooms, garage, workshop, study, basement
PHOTOGRAPHY
Professional real estate photos supplied by Donna, others by me
THE SELLING AGENT
Home owner Donna is a real estate agent and selling the home, inviting expressions of interest from $1.5 million before an auction (date to be decided). For more information check out the real estate link or contact Donna Curnow on 0417 778 639. You can like The Iwanoff Project on Facebook.