Posted Wednesday, January 15, 2014 in:
Home Envy
What to do when you live in a small apartment but you are DYING to get a dog – and a backyard for him too? Well, you buy a beautiful four bedroom, two bathroom home with a big backyard, of course!
When Sarah Leonard finally convinced her partner Struan Gillies to let her have the dog she had always wanted, they started house-hunting – and dog-hunting. They eventually got Angus, their insanely adorable West Highland Terrier puppy, just before they bought their 'new' home - a 1930s cottage beautifully renovated and extended by Dale Alcock Home Improvement.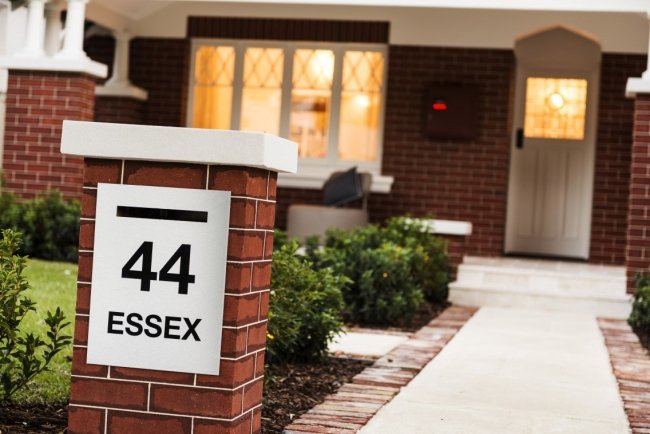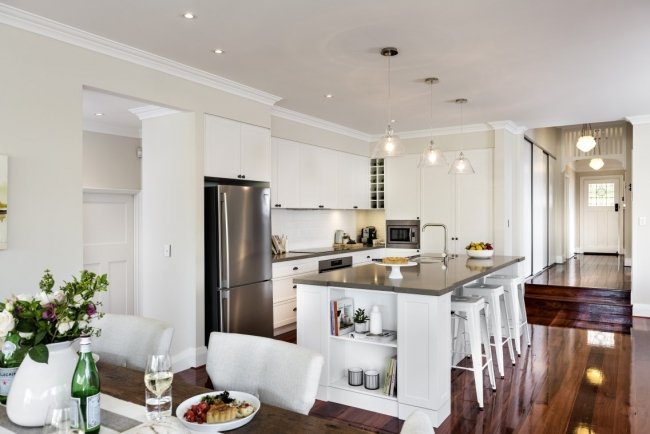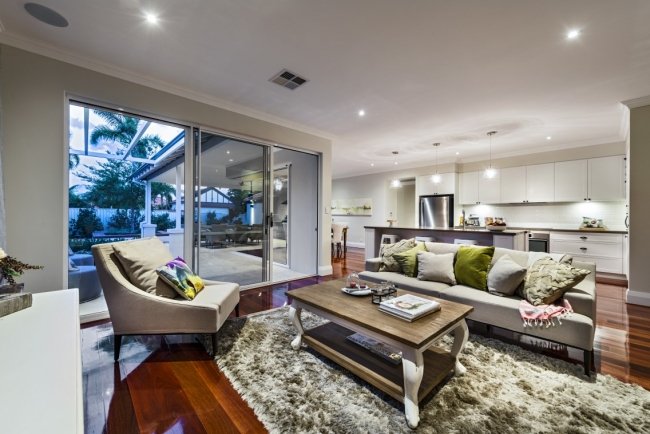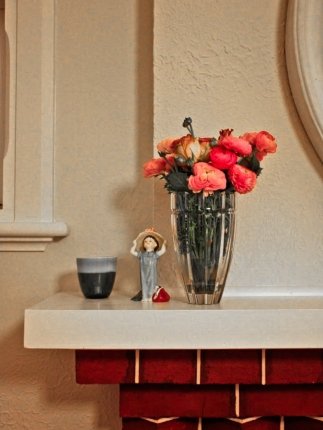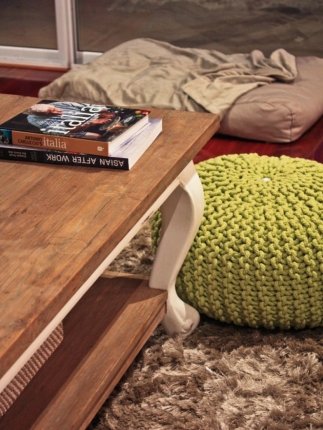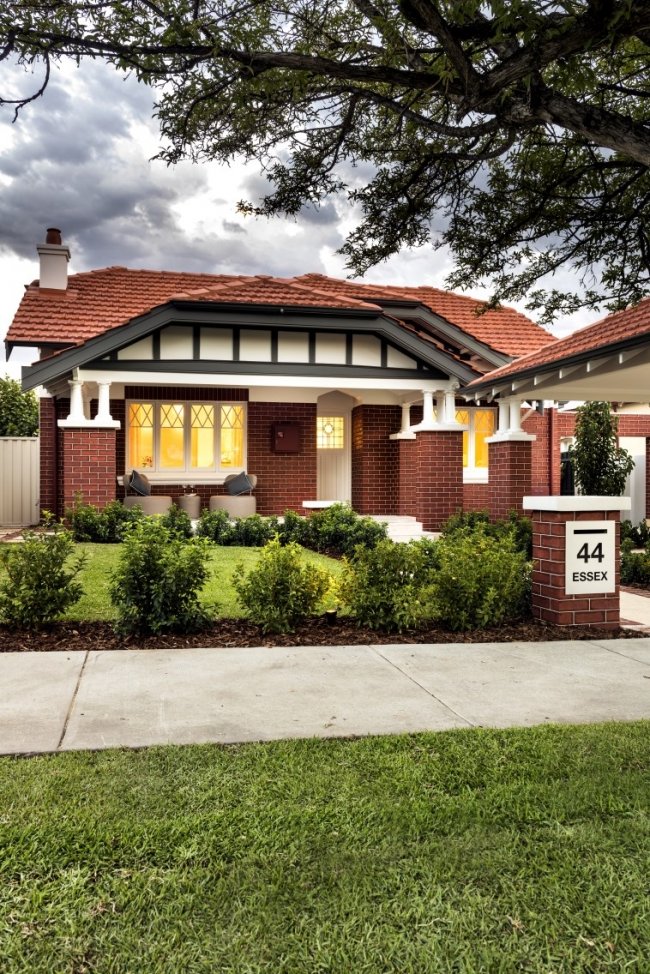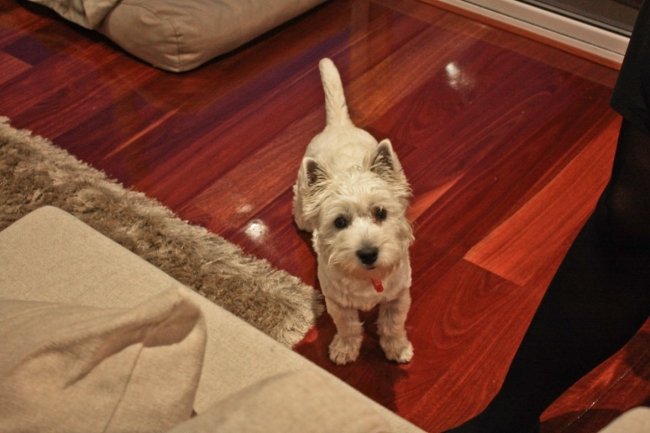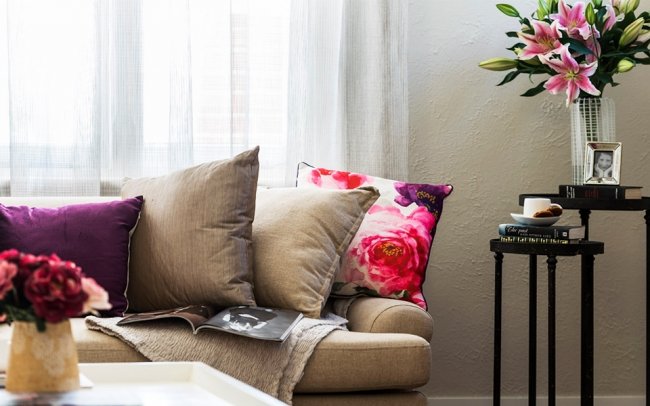 When I popped over one evening to chat with Sarah and Struan, it was clear that they are obviously smitten with their fluffy (and spoilt) new friend. "He's the most expensive dog in the world – we had to buy a whole house for him!" says Sarah as we all look down at Angus at our feet. Sarah says Struan took a bit of convincing on the dog topic, but she adds that Angus has now won him over. (After such an exciting discussion which involves so much attention focused on him, Angus promptly falls asleep on the floor).
Struan and Sarah had lived in a small Wembley apartment before, but wanted to move to a house with a yard. I ask them how long they searched for their new home. "It seemed like foreeeever," groans Sarah. "Maybe three or four months."
"It was only eight weeks," laughs Struan and Sarah glares at him.
They found a house they really liked and put an offer on it - but just missed out on it and were feeling a bit deflated. Then, when a friend of Struan's parents walked through this Dale Alcock renovation at a home open, he said they should take a look at it. They loved it at first sight.
And who would not? Redesigned and completely renovated by Dale Alcock Home Improvement, this home was at the time opened up as a demonstration home to the public, to show just how beautifully an old house could be redone to make it a perfect home for modern-day living. And it is beautiful.

Built in the 1930s and originally a two-bedroom, one bathroom cottage, it is now a spacious four bedroom, two bathroom home. More than 1,500 people passed through its leadlight front door as it was opened to the public.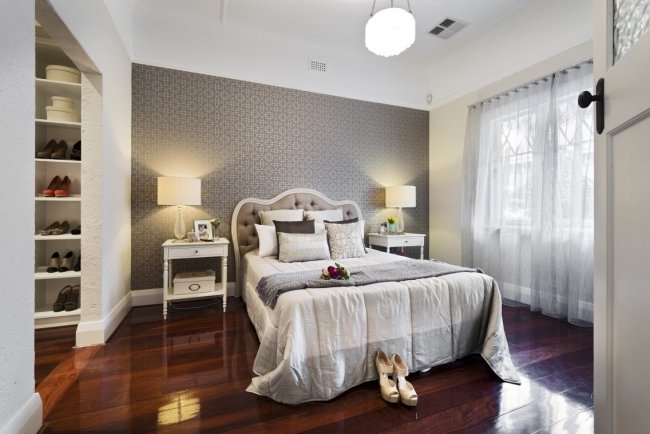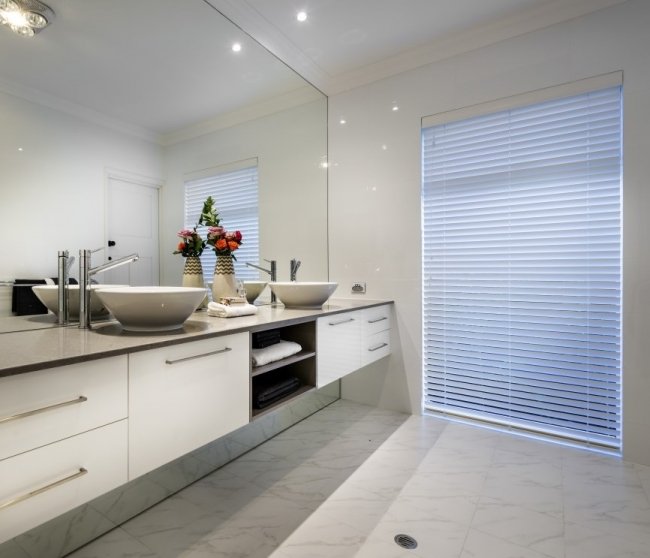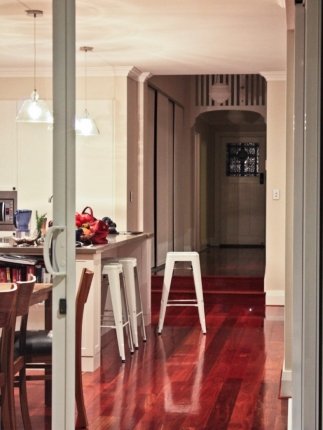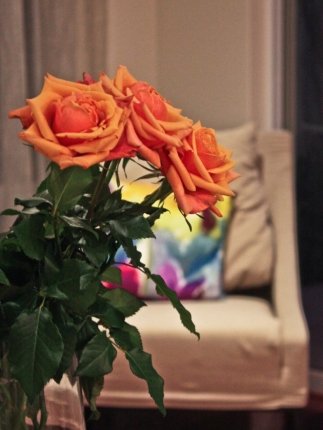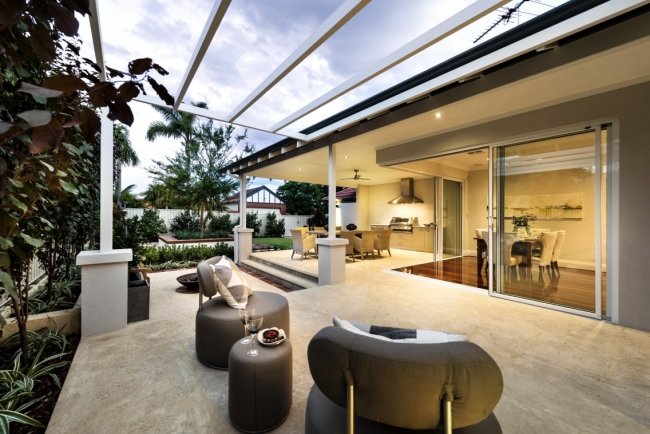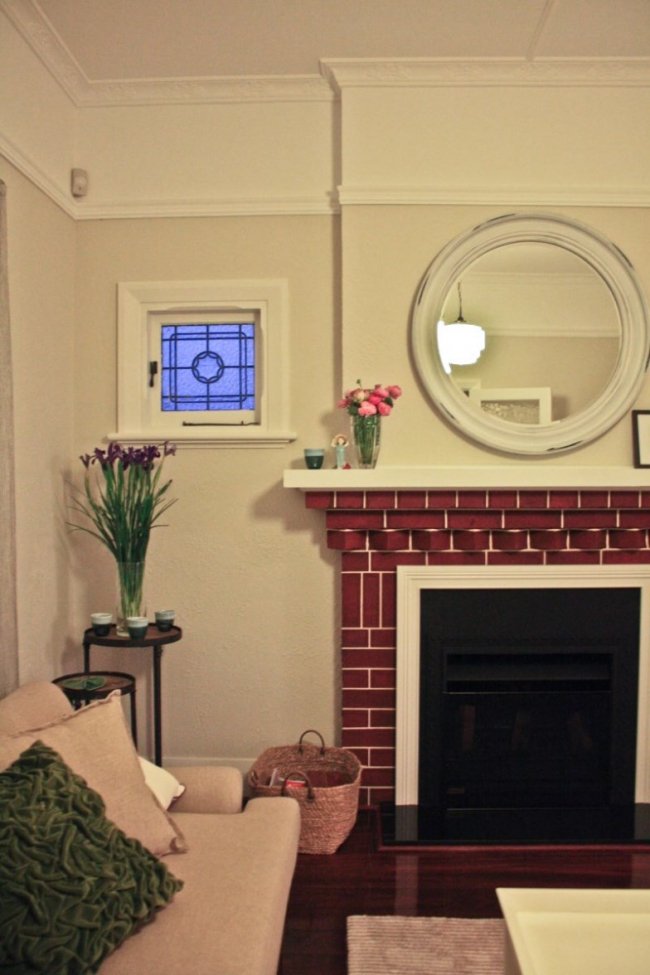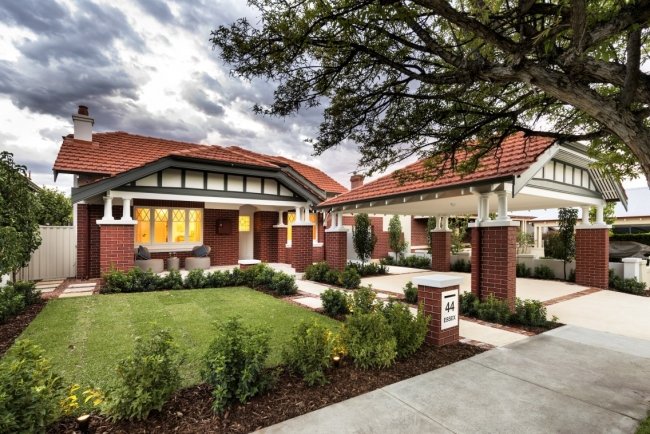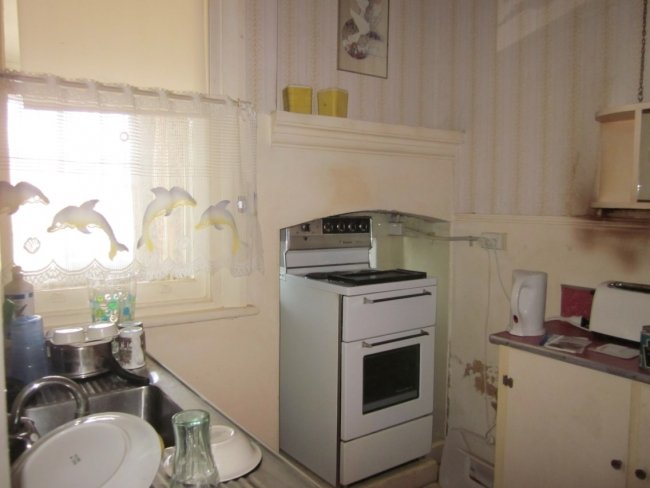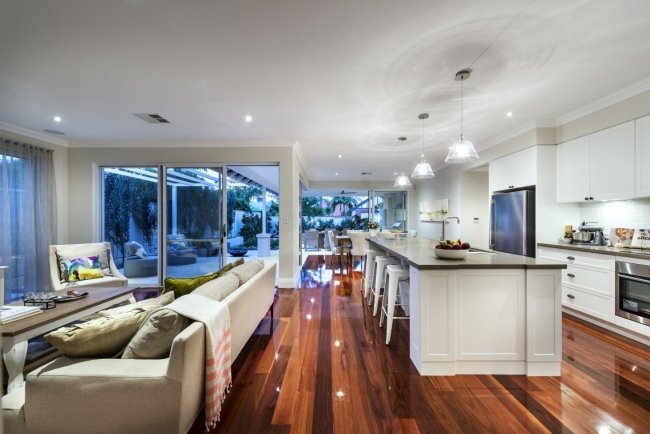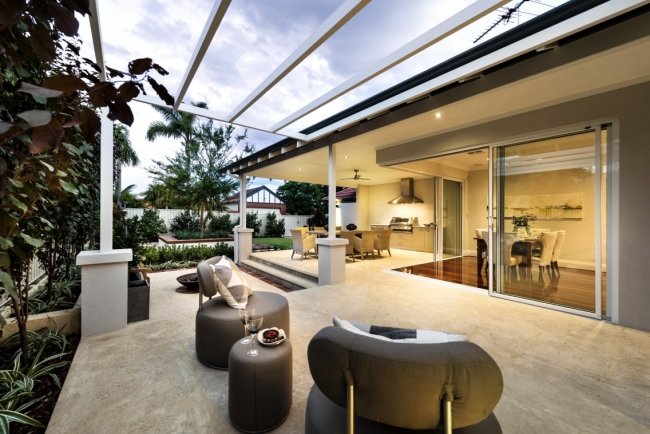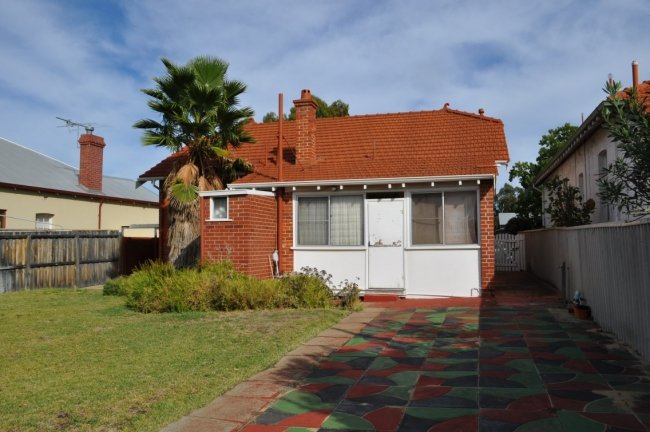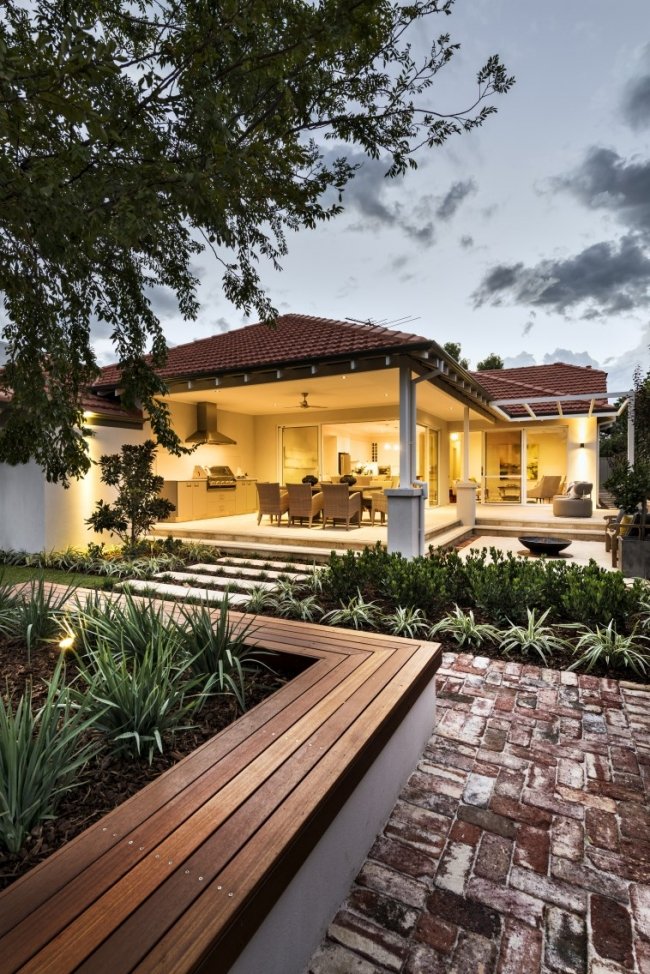 Dale Alcock, the managing director of the ABN Group, says with the home's great bone structure, solid foundation and charming character, its makeover home showcased the company's renovation capabilities. "The home was built in the 1930s and has been in the same family for 70 years, giving it a beautiful family history that we wanted to honour," he says. "And so we set about transforming it while remaining true to the original 1930s fixtures, fittings and floor coverings, like the light fitting in the living room that was a wedding gift to its former owners. The result has been extraordinary… I think it's fair to say that everyone who has walked through the door has fallen in love with it."
And while they haven't been in their new-old home long, Sarah and Struan already love it, too. And so does their puppy, who gets a naughty glint in his eye as I am about to leave, and seizes an opportunity to show off by careening across the couch and then leaping from ottoman to ottoman. "It's really Angus's house," says Sarah.

What do you think of the house? Does buying an already renovated classic character home sound like heaven to you? Or do you love the idea of buying a project, and thrive on mess and chaos and the smell of plaster dust? Maya x
HOME LOWDOWN
THE OWNERS
Struan Gillies and Sarah Leonard, who live with Angus, their six-month-old West Highland Terrier puppy
THEIR HOME
A 1930s character home fully renovated by Dale Alcock Home Improvement
LOCATION
Perth, Western Australia
PURCHASED
May 2013
FEATURES
Period features, front veranda, original leadlight windows, open-plan kitchen, living and dining, main suite with walk-in robe, tuckpointed brick walls, alfresco, landscaped gardens, fire pit, built-in outdoor bench seats, formal lounge and library, four bedrooms, two bathrooms
THE DESIGNER & BUILDER
Dale Alcock Home Improvement. Call (08) 9204 9000.