Posted Sunday, May 26, 2013 in:
Home Envy
It takes a pretty special new modern house to make me weak at the knees. If you have been reading House Nerd a while you've probably noticed that I usually gravitate towards old houses and the traditional features of character homes! But when I walked in the front door of this utterly beautiful new house in Cottesloe, it just blew me away.
Right by the ocean on Marine Parade and completed just five months ago, this three-level house is the current and very, very nice home of Oceanwest Projects owner and builder Jamie Kyrwood, his wife Katherine and their son Cooper, 11. It is modern, big, commanding - and stunning. And when you step inside, it just feels good.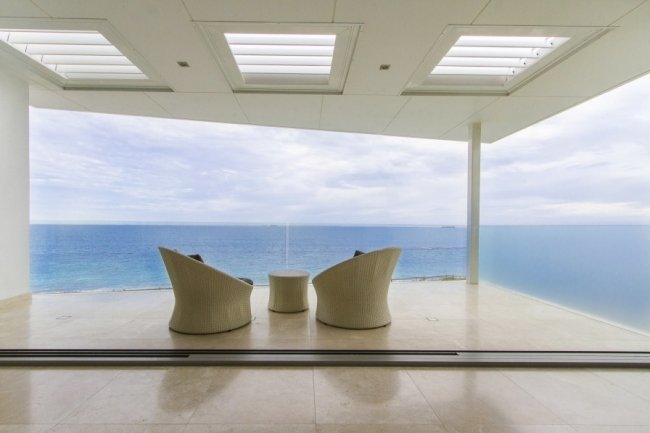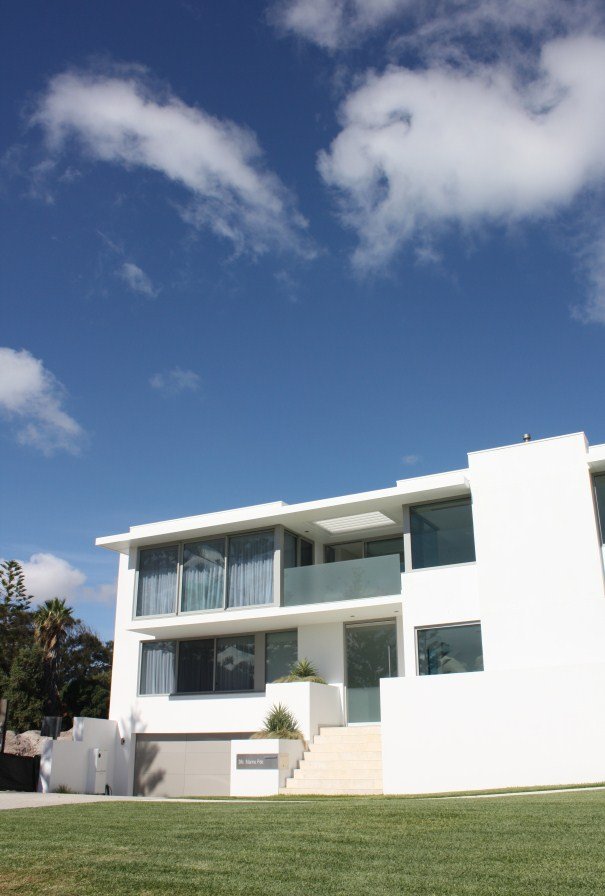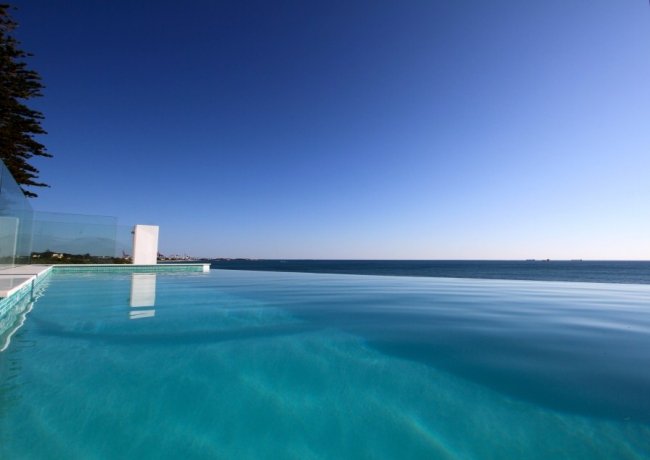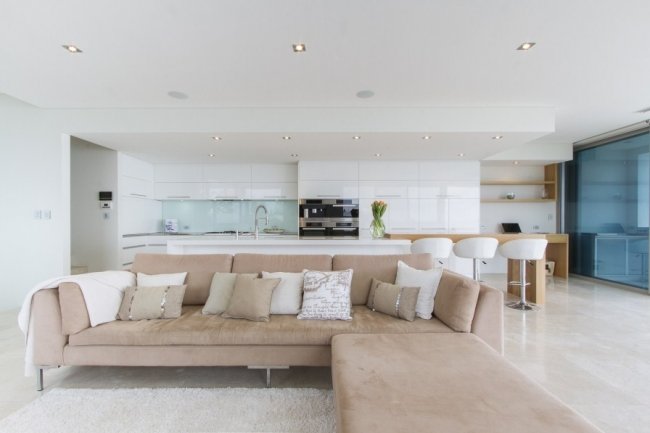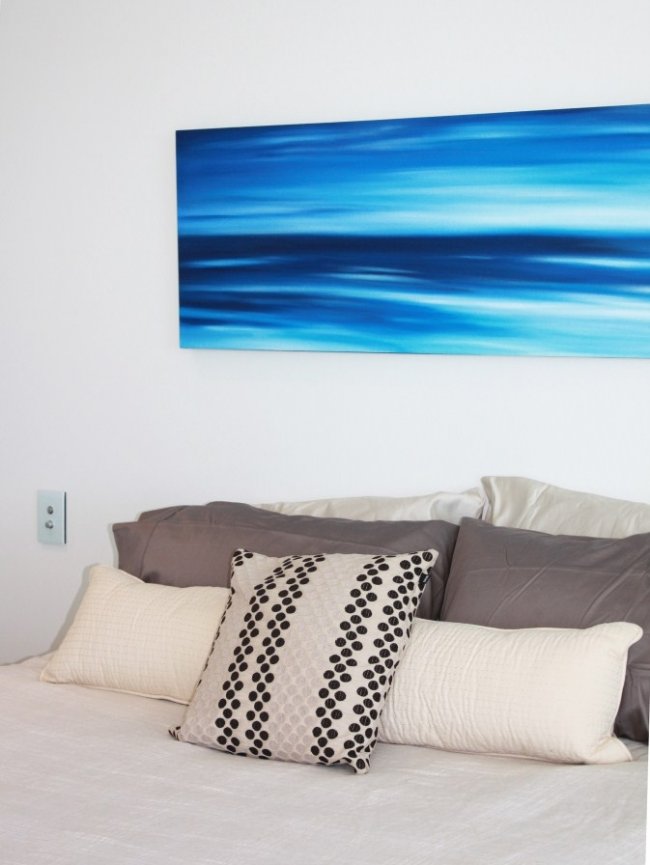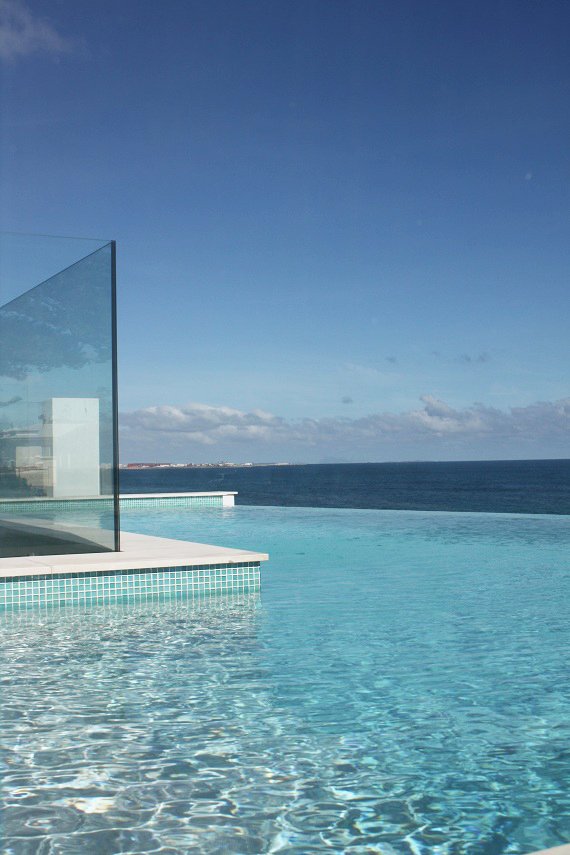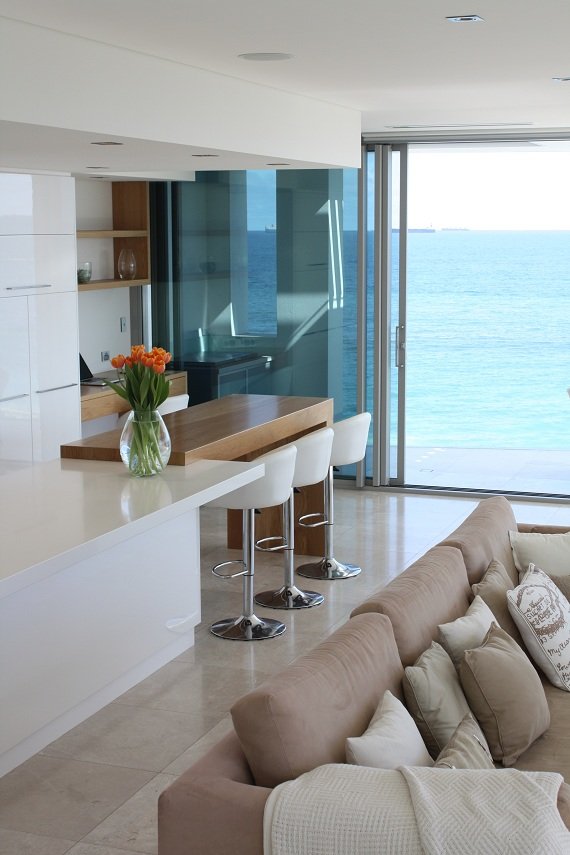 The oceanside site Jamie built on is small – only 280sqm. But its corner block locale, wide verges and endless ocean views give the house a sense of openness. Yet it's so high above the street that there's a feeling of privacy, like you are high above everyone else in the world.
I loved the infinity edge pool that appears to almost disappear into the ocean beyond. And I also loved the balcony, with sliding doors that open up the open-plan kitchen, living and dining to the sea breezes. When you stand in the living area and look out to the balcony, it's like looking at a sheer wall of ocean. You could drink white wine and imagine you are living in a Greek abode in Santorini, or in a holiday house down south in Bunker Bay. Or hey, just in Cottesloe which to many people would be heavenly enough! The house is on the market with Justin Davies of Space Real Estate.
Jamie worked on the floor plan with renowned designer Peter Fryer and true to the designer's signature style, the house is light-filled and open, with modern clean lines teamed with a pared-back earthy colour palette that links the interiors to the shore just metres away. "The house has a very relaxed feel," says Jamie, who is super-pedantic about all the homes he builds. "The pool tiles were flown out from Italy because I just had to have the exact right one to match the beautiful blue colour between the shallow water and the deep water of the ocean directly in front of the house." Fair enough if you are building a house on a multi-million dollar location like this. Maya x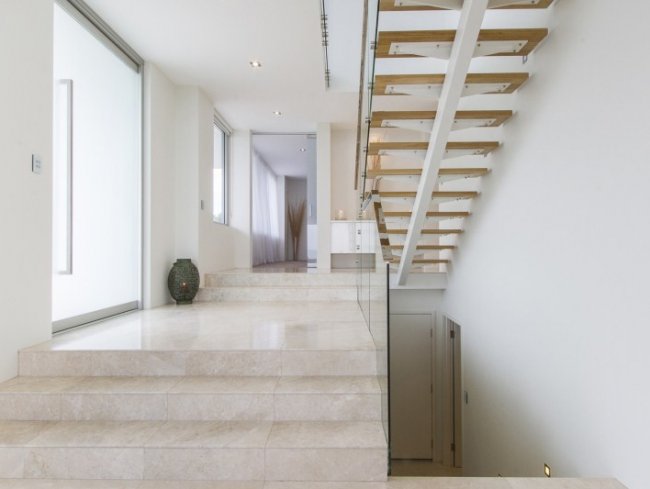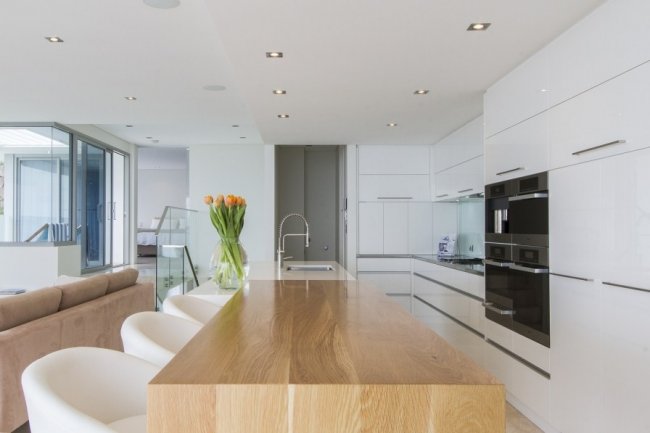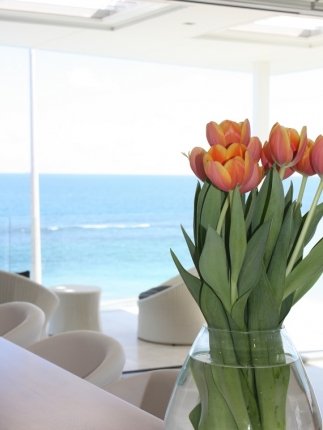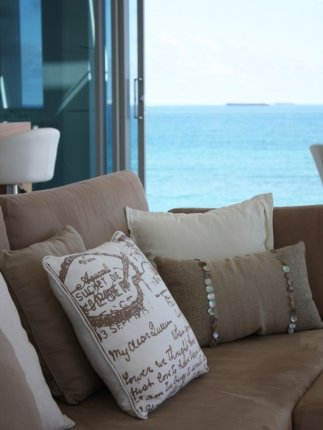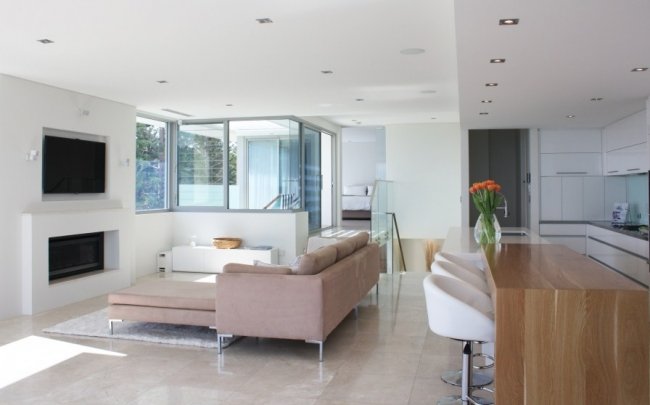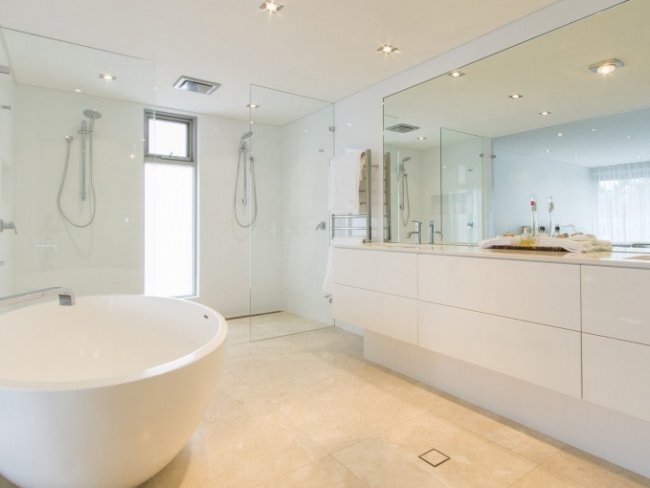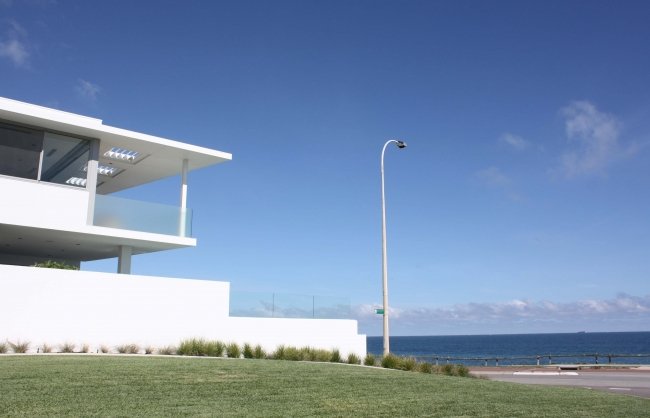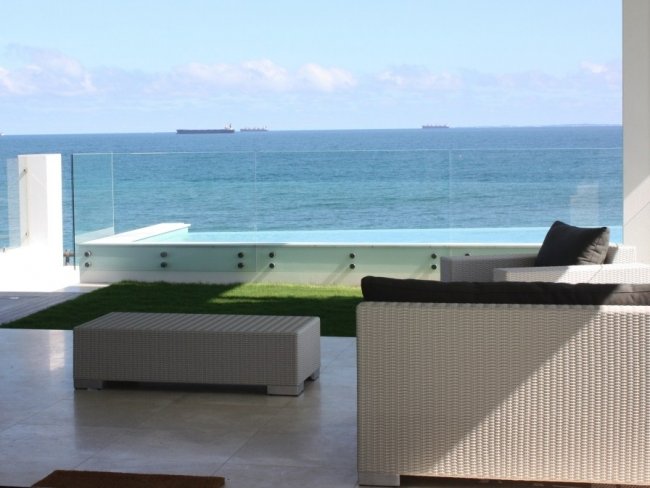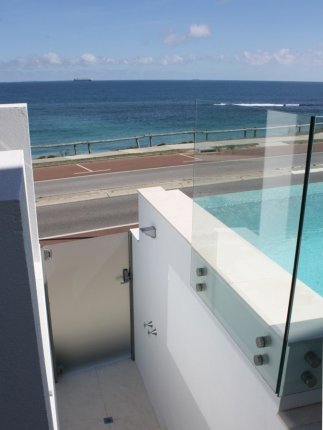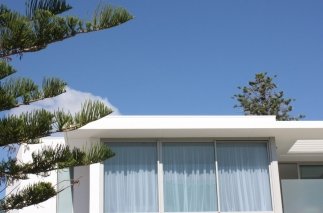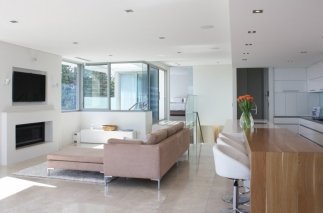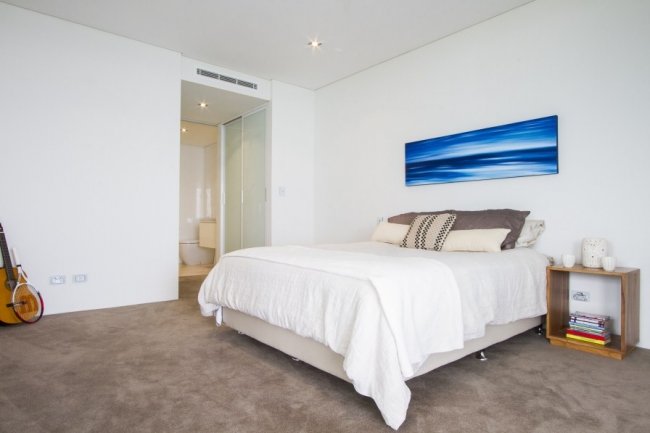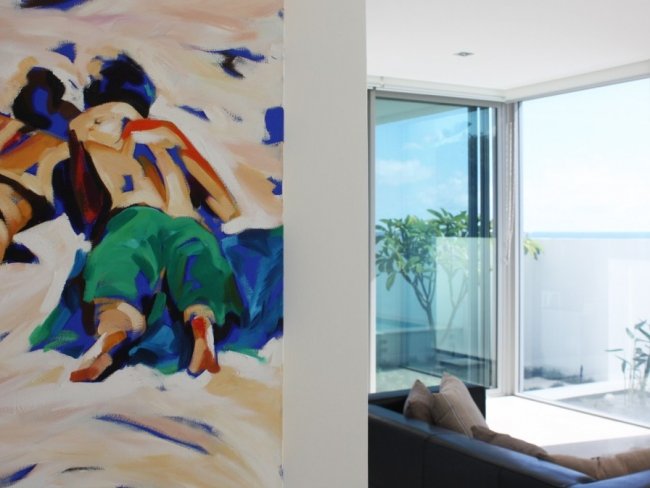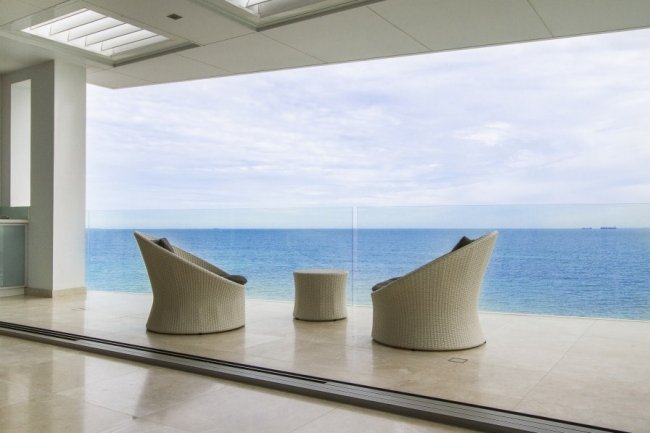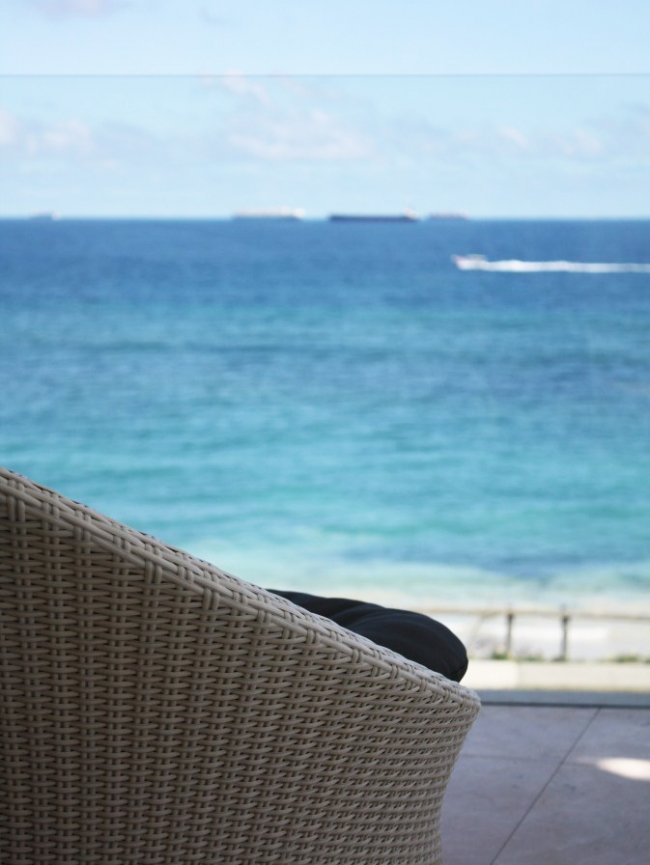 HOME LOWDOWN
THE OWNERS
Oceanwest Projects owner and builder Jamie Kyrwood, his wife Katherine and their son Cooper, 11
THEIR HOME
A newly built, three-level house by the beach
LOCATION
Overlooking the Indian Ocean in Cottesloe, Western Australia
BUILT
2013
THE DESIGNER
Peter Fryer of Peter Fryer Design, 9388 9963
THE BUILDER
Jaime's building company Oceanwest Projects. Phone 0419 859 597
FEATURES
Infinity edge pool, balcony with 180 degree Indian Ocean views, open-plan kitchen, living and dining, alfresco kitchenettes, winter balcony, outdoor shower, wine cellar, parents retreat with freestanding bath, beach road access
PHOTOGRAPHY
Professional photos from Space Real Estate, amateur photos by me
THE SELLING AGENT
The house is on the market with Justin Davies of Space Real Estate