Posted Tuesday, June 4, 2013 in:
Home Envy
While I love the wow factor of a big, majestic mansion as much as the next person, I've always had a real soft spot for small homes. I love the cosiness and closeness of a small place. I like seeing how people make the most of every bit of space. And I love the ease of a little home – everything is close at hand, there's less cleaning, and it's less frustrating when you do that annoying thing when you walk from one end of the house to the other and then realise you forgot what you meant to get.
This small house is one that I think is very special – and it has remained one of my firm favourites ever since I wrote about it for Scoop magazine two years ago.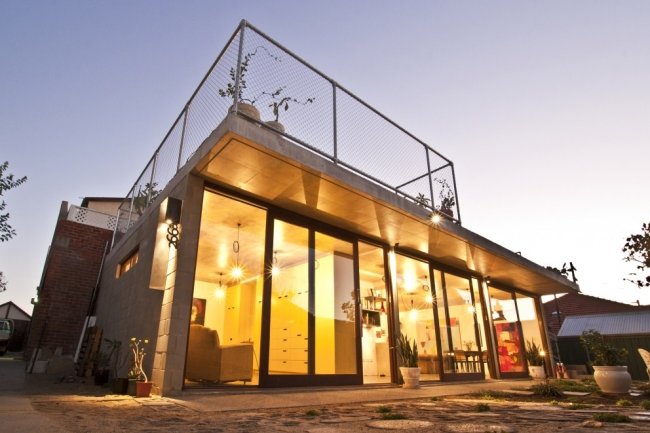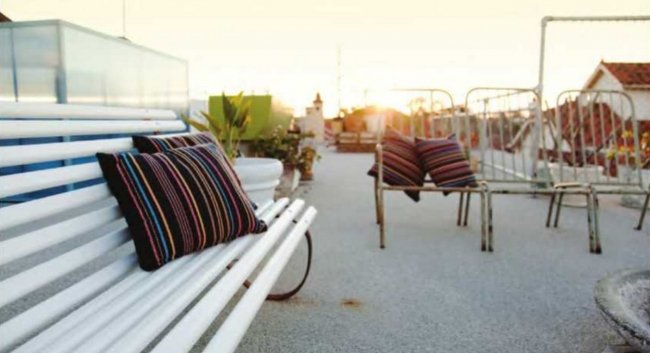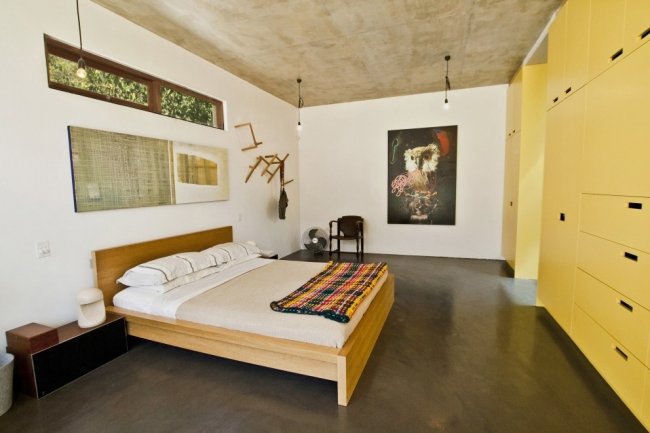 The home is unique - a one bedroom, free-standing, architect-designed house with 93sqm of living space, built on an inner-city North Perth infill block just 200sqm in size – and it was designed especially for its owners as a perfect house just for them, without a thought to resale value or trends. Now how many houses can you truly say that of?
Owner and architect David Weir and his partner had been searching for a cheap house to live in, and by necessity and desire, a small house at that. When they came across this North Perth block, it was too irresistible a site to pass up.
"My partner and I figured that we didn't need a huge amount of space to live, just the right kind of space," says David. "Actually, he took a fair bit of convincing, but after we audited the space we used in our rental at the time, an already small three bed, two bath brick and tile house, we realised that we lived in far less space day-to-day, and it certainly wasn't designed to make the most of the block and the usual staples like breezes and sunlight. So I set out designing something that wouldn't cost a heap and would give us a satisfying, succinct space for living."
He is being modest – I think the concept is fantastic and this house is awesome. I want to live here (and I showed Mr Nerd photos and he wants to live here, too. Excellent...)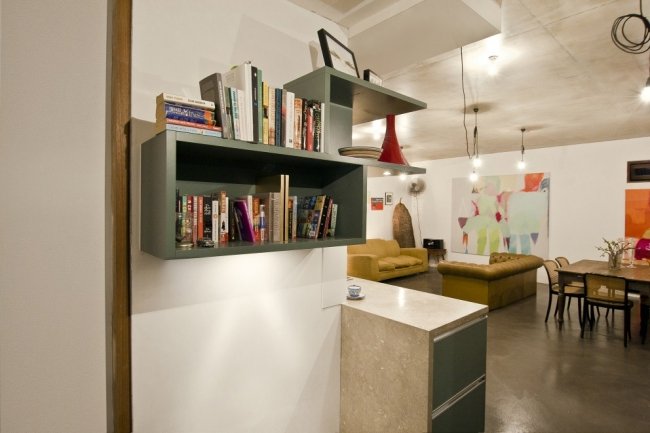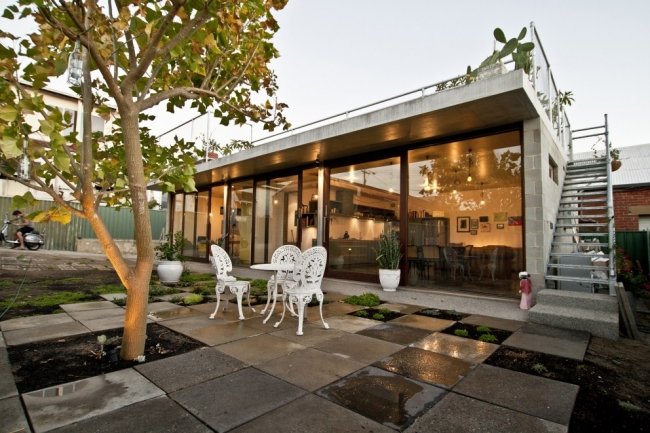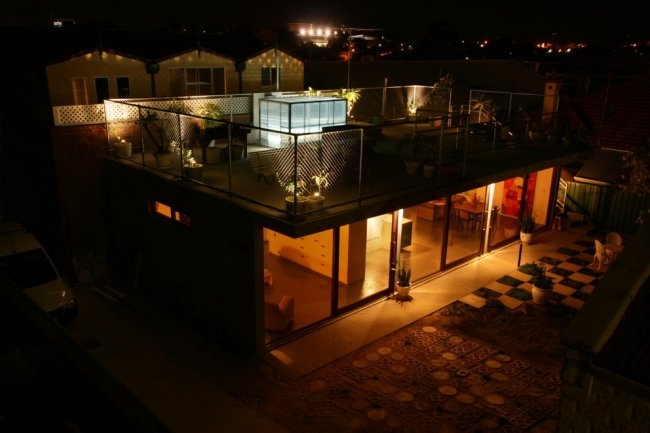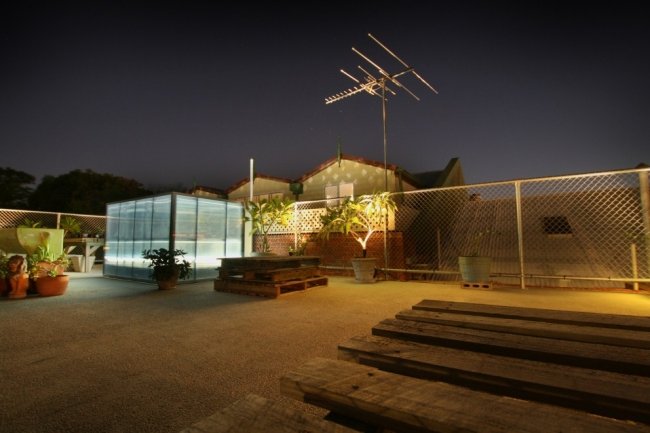 David says the house was designed to have all the benefits that a single house on a block of land has, like a garden and no neighbours above and below like in an apartment building. The one-bedroom 'Apartment House' is smaller than most houses. It's about the size of a large apartment, with 93sqm of living space – yet the home doesn't feel too small. In keeping with the concept of a house designed only for its occupants, it encompasses just one bedroom, a bathroom cum laundry, an open-plan living area, and a garden space (and an amazing 110sqm roof deck, but we'll get to that later).
Ever the architect fond of a challenge and character, David admits he tried to find the most interesting block possible – and certainly got it in the North Perth site, which only measured a tiny 200sqm. "Finding an old backyard, off a laneway, which had been used for some time as a car park for the large warehouse right next door… well that was just perfect," he says .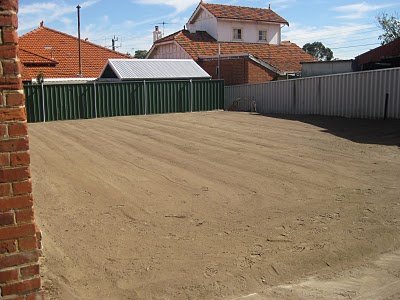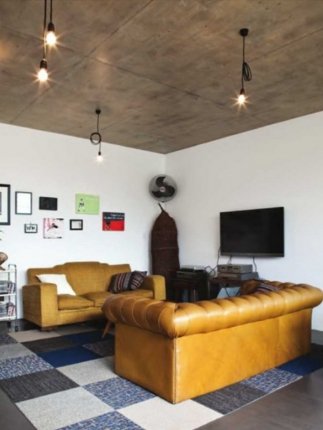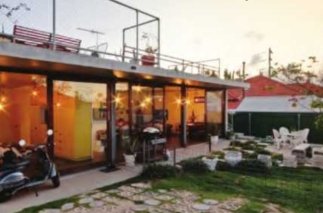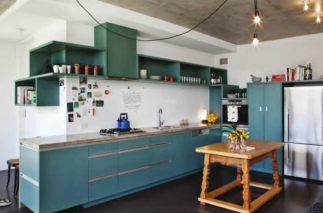 In a time when it seems so many people are building stark, impassive McMansions, houses like this one – small homes that are personalised, practical and with every bit used - sometimes seem few and far between. David says the reactions to the Apartment House have been interesting.
"On paper everyone thinks it is too small and they are mostly politely confused," he says.
"But upon visiting the house the openness and the arrangement of the spaces and how they play with the outdoors proves everyone wrong. You don't need a big space to live in, you just need it to be designed well to make it feel big; and this is by no means the smallest space you can live in - for two people it's vast."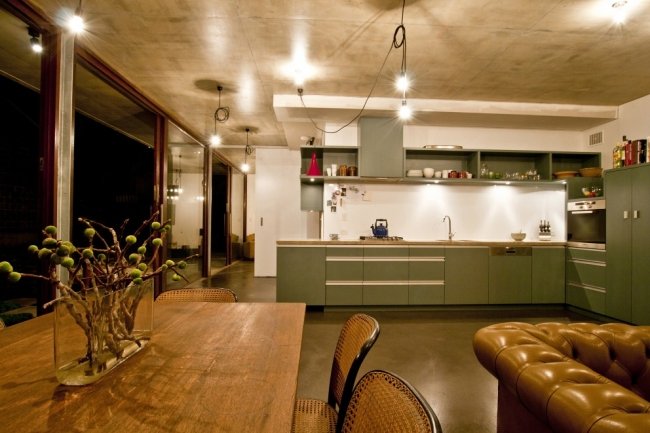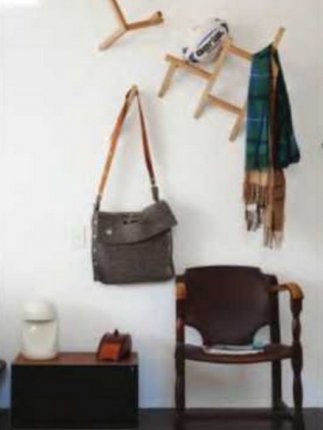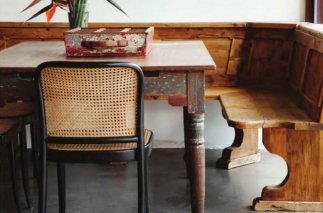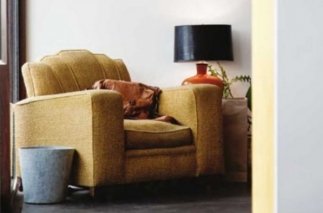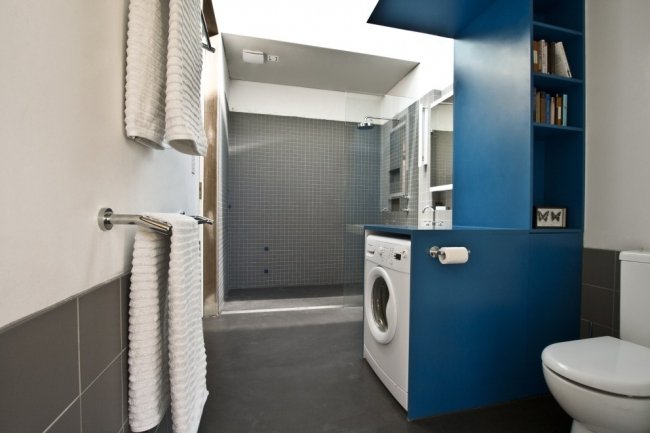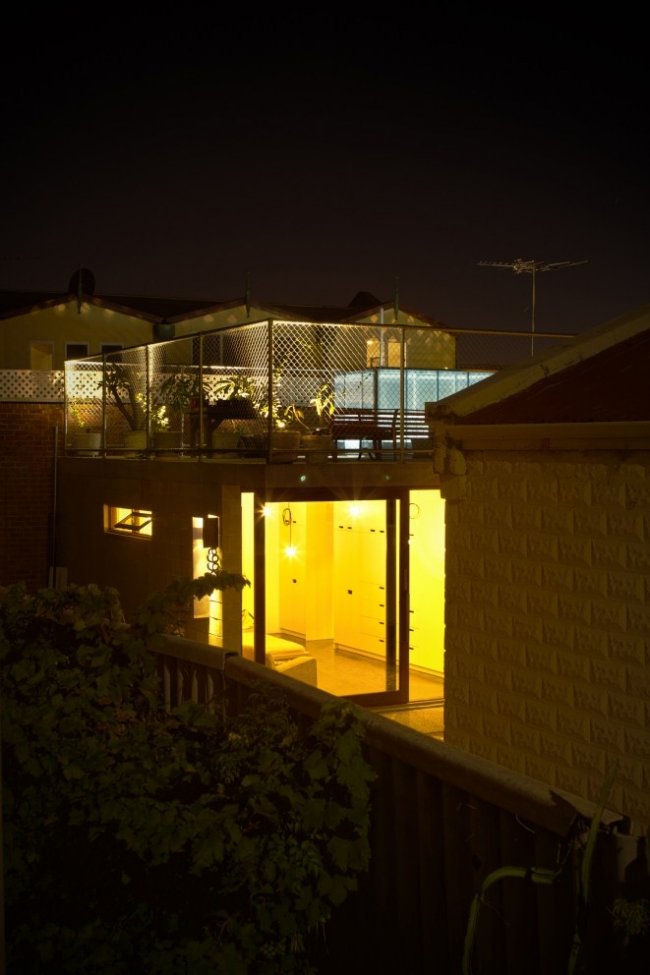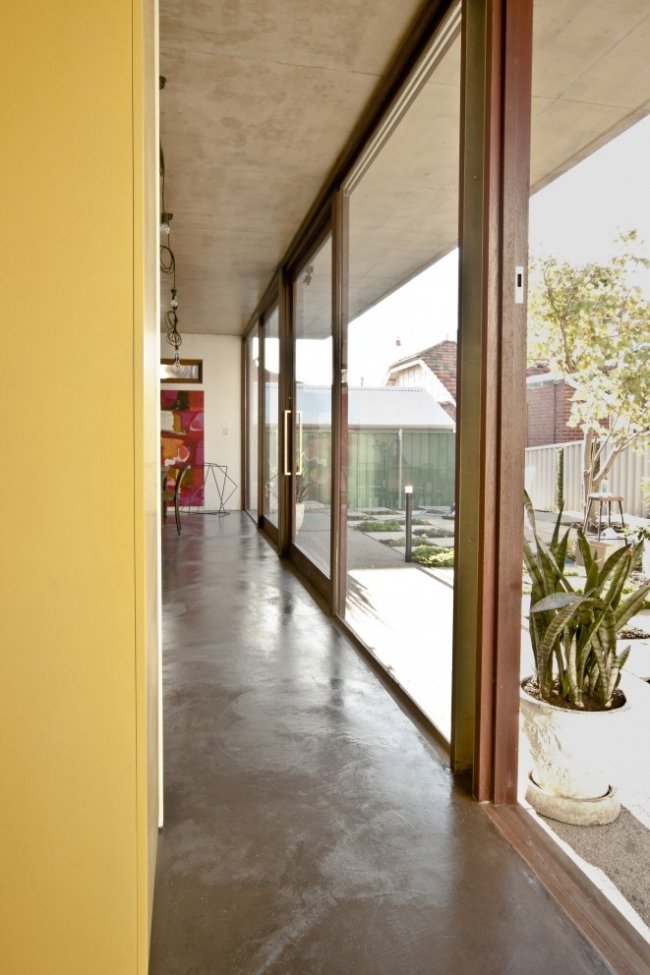 My favourite feature of this house is the huge rooftop deck – yes, it has a roof deck! I wasn't expecting a feature like that at all – and climbed the outdoor stairs to this amazing, unexpected open 110sqm space lit by the setting sun. I couldn't believe it, it was just gorgeous. And I can't lie, I was hit by a wave of jealousy. I want a roof deck, and endless summer parties.
David laughed a bit when he saw my reaction. "The roof deck blows a few minds," he admits. "It doesn't have river or ocean views (if you stand on your toes you can see a chunk of city skyline), but watching the sun go down over the trees and parks and rooftops of the suburbs is something magic." Maya x
HOME LOWDOWN
THE OWNER
Architect David Weir from David Weir Architects, 0403 719 983
THE HOME
A single-bedroom, freestanding inner-city house with 93sqm of living space and built on a 200sqm inner-city infill block
LOCATION
North Perth, Western Australia
COMPLETED
2011
FEATURES
Huge rooftop deck, open-plan kitchen, living and dining, commercial grade sliding doors, alfresco area paved with cinderblocks
THE ARCHITECT
Architect and owner David Weir from David Weir Architects www.davidweirarchitects.com
THE BUILDER
Donal Construction (08) 9330 8699
PHOTOGRAPHY