Posted Thursday, March 27, 2014 in:
Home Envy
Before & After
Do you ever look enviously at a lovely old house and wish you could peek inside? My photographer friend Heather Robbins and I were in my car, on our way to shoot a home in Bayswater. We found the street and drove along, marveling at all the pretty old houses. "Ooooh, how cool is THAT house?" I said, pointing out the window at this big old Federation place.

Sitting proudly high on the hill, it was the most glorious house on the street, with a wraparound veranda at the top of a ginormous flight of steps. It was old and flaking and just beautiful. "I'd LOVE to see inside," I said wistfully as I drove by… then realised – sheepishly (although happy-sheepishly) that the gorgeous house I'd just sailed past was our destination. Woohoo! U-turn.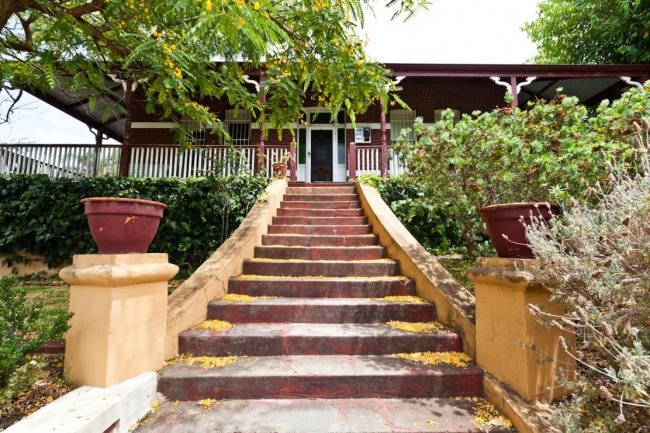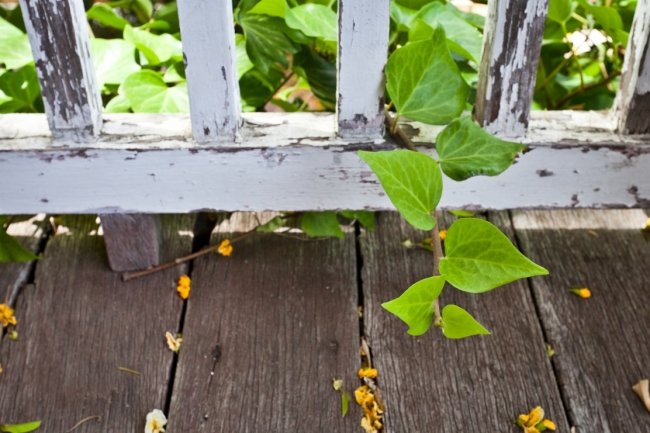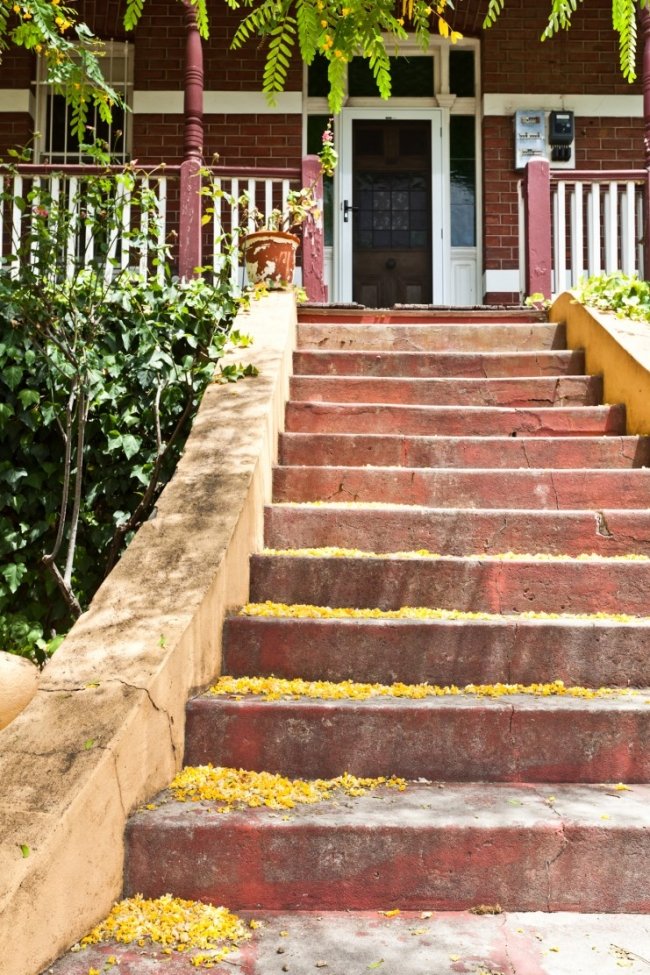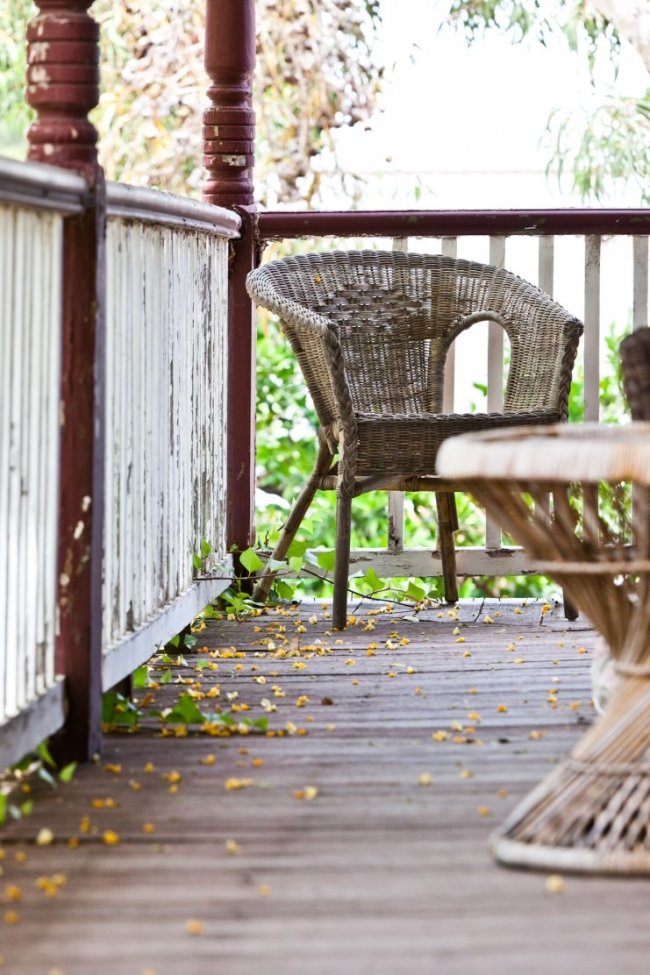 Seeing inside did not disappoint – it wowed me. Built in 1908 for wealthy Coolgardie businessman Edward Penny, who had endeavors in the Goldfields, this old house is something of a neighbourhood icon in historic Bayswater. Directly opposite parklands, it definitely draws the eye, perched high on its elevated, sloping site with a tall flight of steps leading up to its front door, and it has views clear across to the Darling Ranges in the distance.
These days, it is owned by Linda and Phil Slater, who bought it in 1999, and have been slowly doing it up and extending it in stages over the years. They are both definitely house nerds. Both Linda and Phil have a Bachelor of Architecture – Phil now manages major development projects, Linda, who co-owns the nutrition site Paleo Rescue, has worked across numerous different roles, including in real estate, and they both love old houses. They are lovely people – I felt like I'd known Linda for years when I met her for the first time! They live in this house with their daughter Bronwyn, 22, and their sweet border collie Jatz. Linda says she and Phil wanted this house as soon as they saw it was on the market.
"We were actively looking for a larger house. We were living in a two by one, and although adequate, it didn't have a separate dining room, but had a separate lounge. The second bedroom only had an internal window. We had subdivided the block and were tossing up between building on the block or buying a bigger house. This came onto the market at the right time."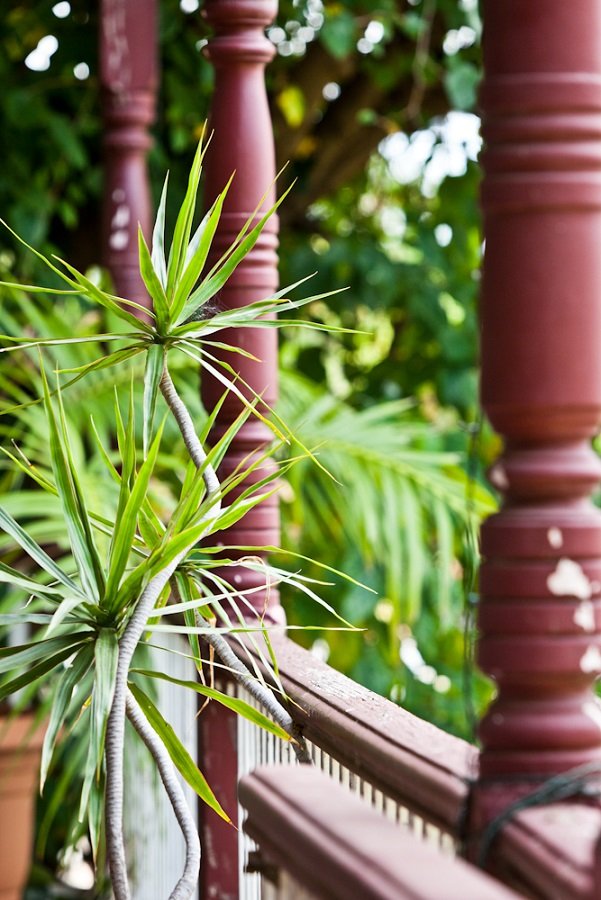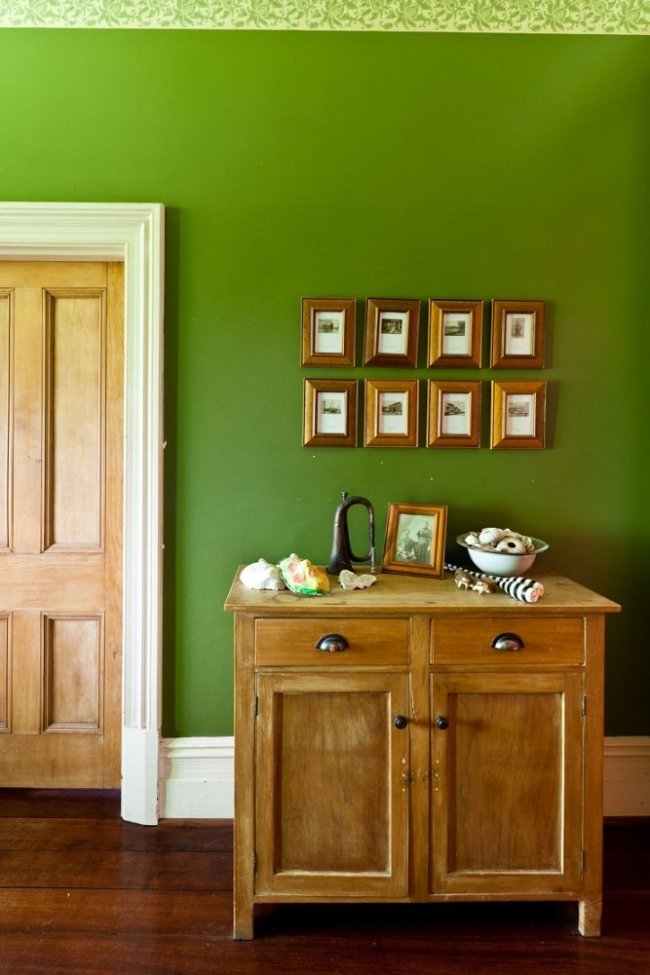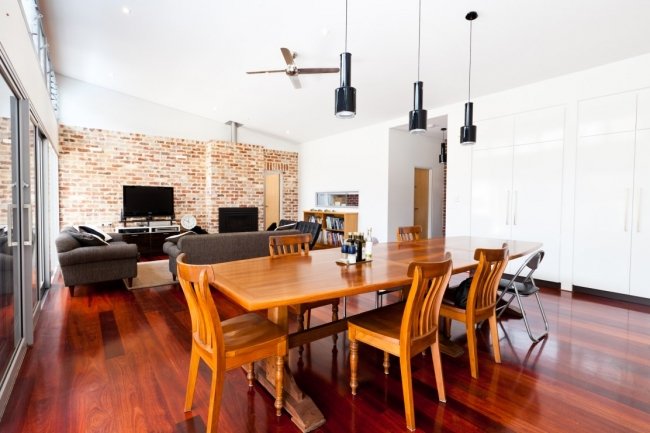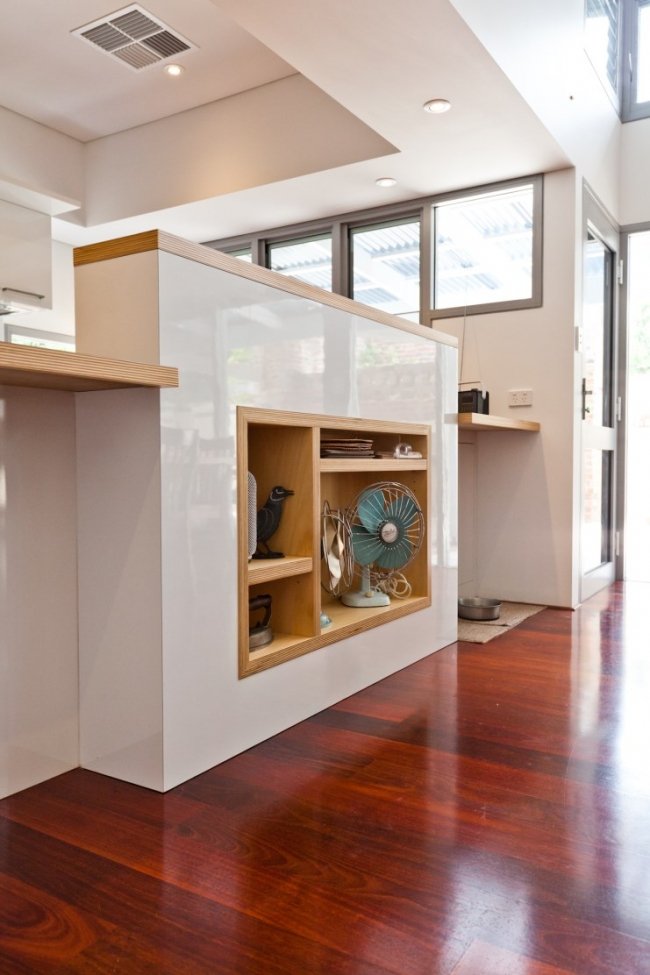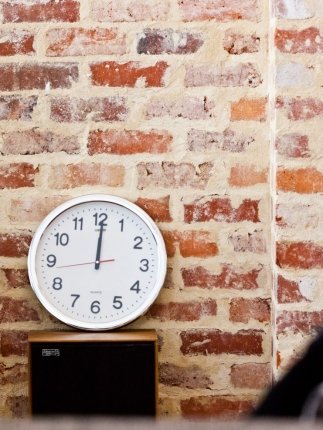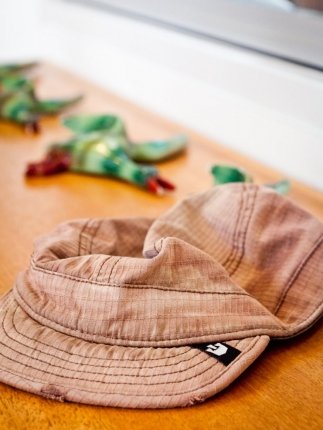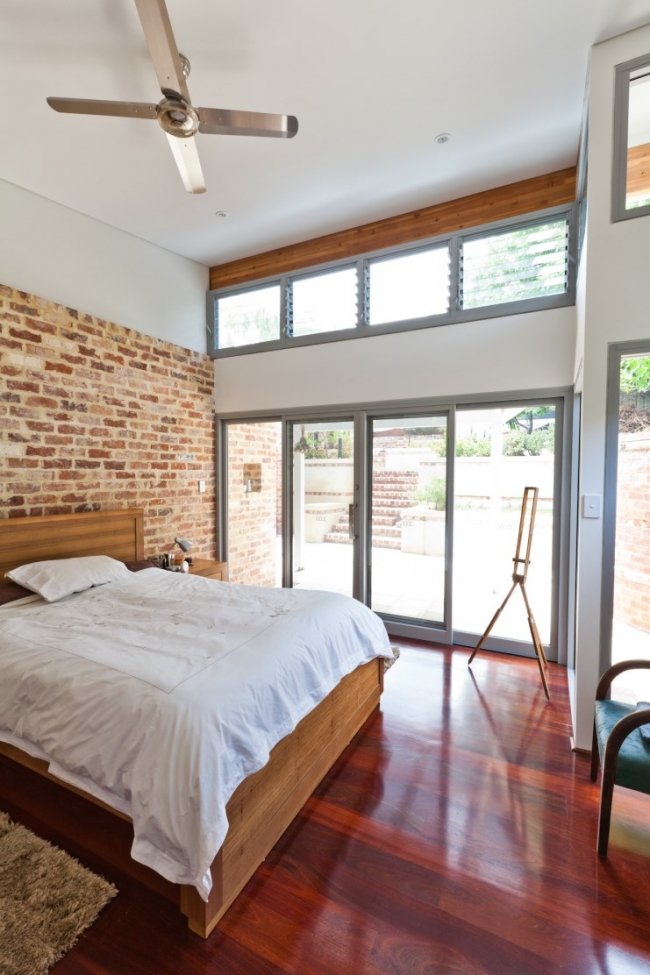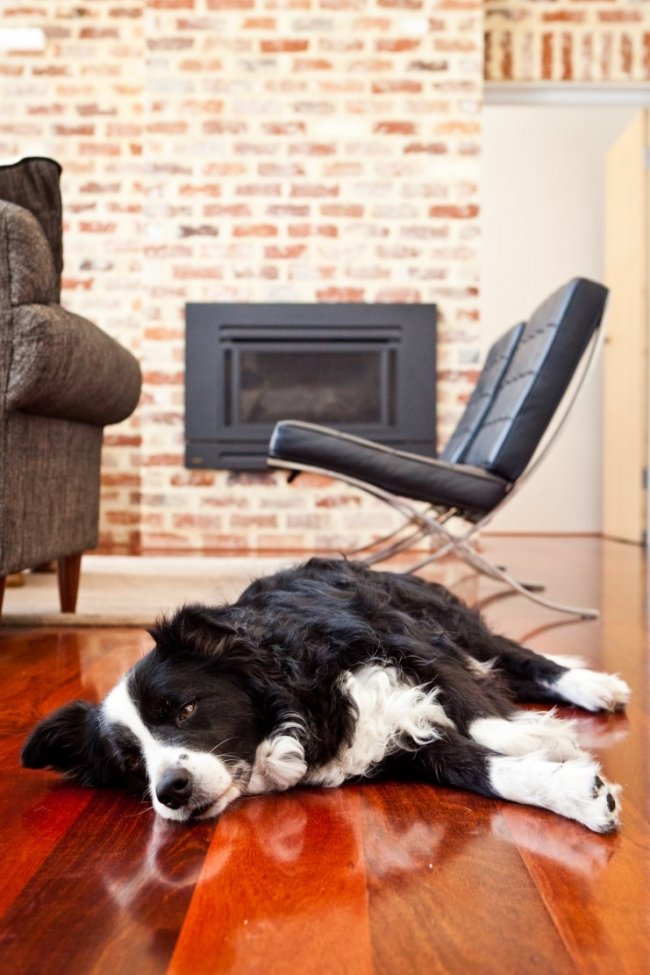 The house had three bedrooms, a bathroom, a large living area at the back and a separate lounge too, which Linda and Phil liked. "It was one of the oldest and most recognisable houses in the area," says Phil. "It also had a large block, elevation – with a 6.5m rise from front to back boundary - both an asset and a curse! - and views over the park opposite and beyond to the hills."
The fact that the nearly hundred-year-old house needed work wasn't a deterrent. "We bought it at auction," says Linda. "It was comfortable and we knew it had potential - it was one of the bigger houses in the area. We had bought and renovated before, but nothing like this - this was probably an emotional buy! We put all our money into it." Stage by stage, she and Phil have been renovating over the years, with their most recent project the addition of a spacious new open-plan living, main suite, family bathroom, study and alfresco, where expanses of exposed brick feature.

While Linda says it has been fantastic to upsize from their small bedroom house to this place, she admits the extensive renovations do sometimes take their toll. "We have never regretted the purchase… though at times, in the middle of works to renovate, exterminate cockroaches and ants or (humanely) capture mice, I got wobbly," she laughs, before admitting that she has sometimes been heard shouting, "Why didn't we just buy a 4x2 with low ceilings in the 'burbs?!"

This old place has traded hands frequently over its lifetime. "It sold very quickly every two years for a while," says Linda. A widowed piano teacher lived there for many years, teaching lessons in the home, and the Slaters have actually met some of her many pupils through happenstance!
But both agree the hard work has been worth it. This house is really gorgeous. The old open-plan rear living area was removed to make way for a new living area with huge plywood kitchen, a laundry, a gorgeous main suite, a home office and a new family bathroom. There are high ceilings and exposed brick walls, and now it just feels light and airy and so very relaxing. They designed this so well.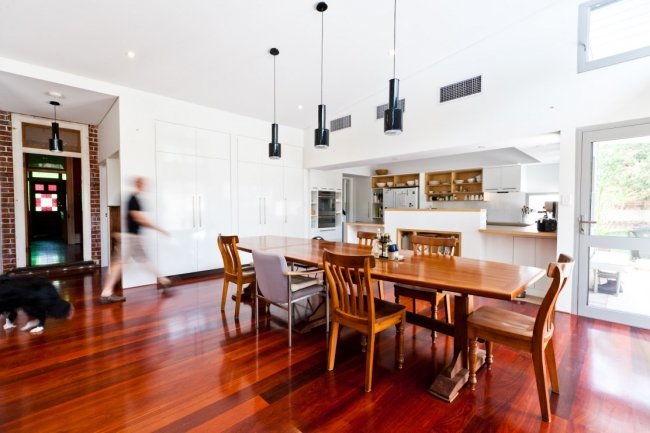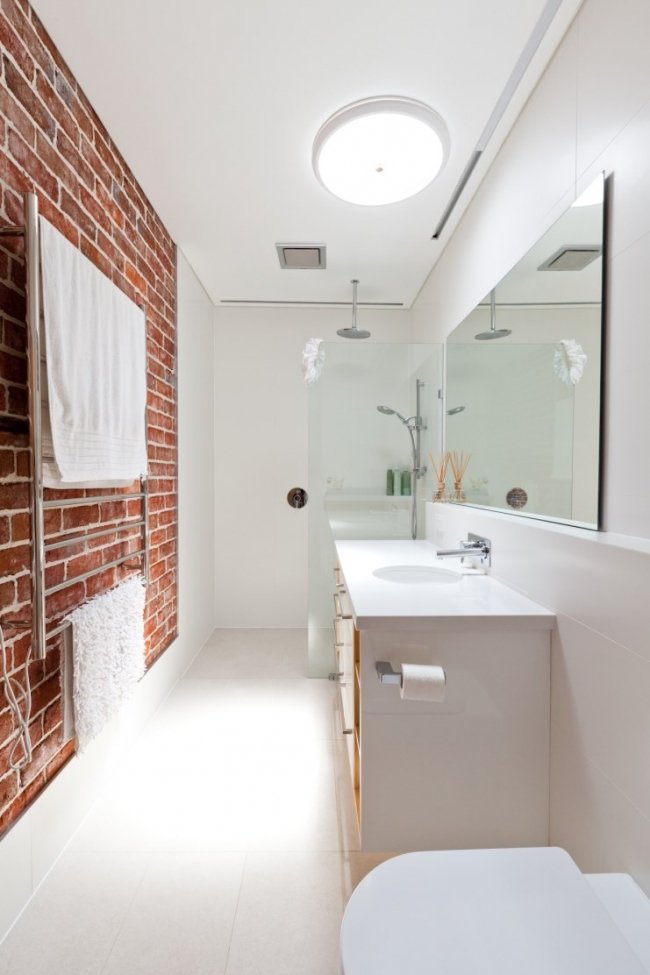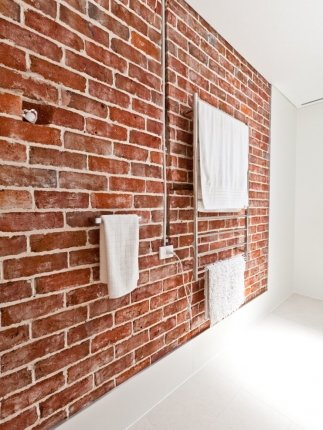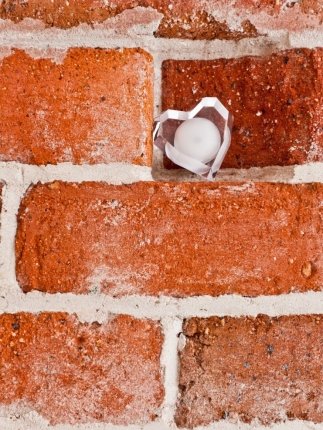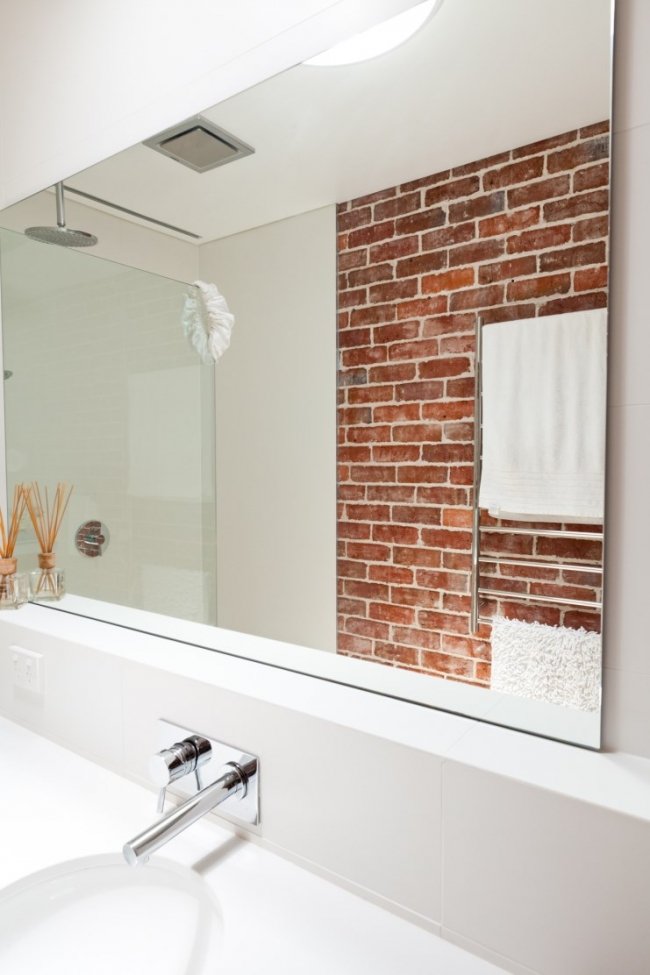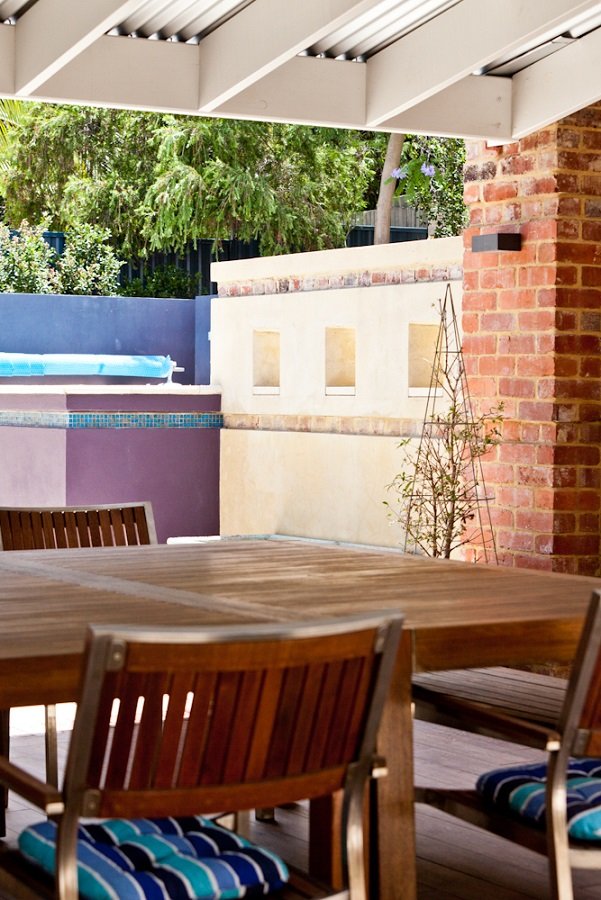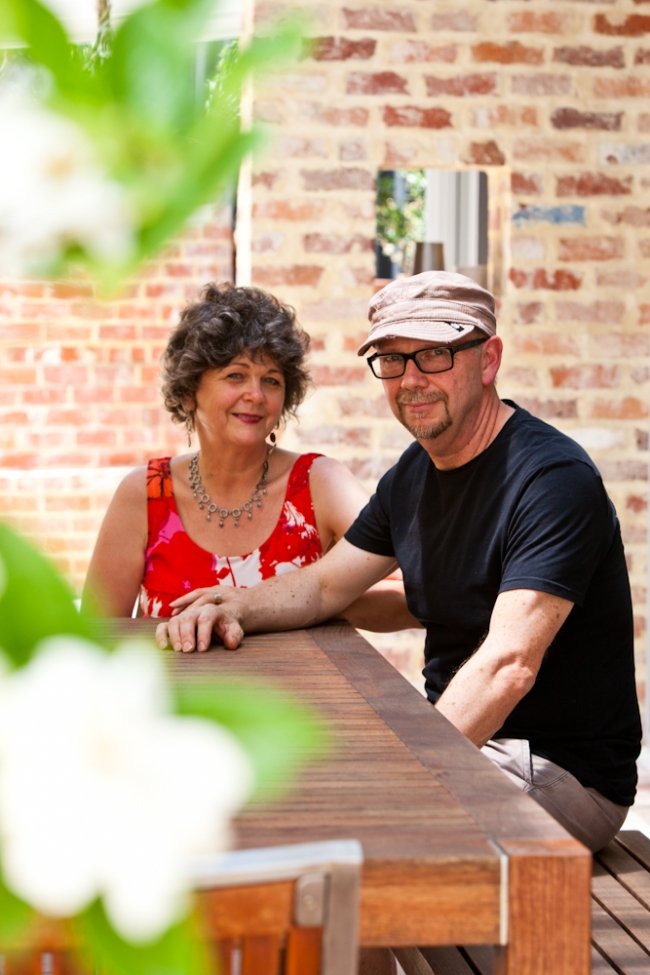 Phil says their first major renovation was excavating the back yard as well as the side garden, to add a new parking space there. The original garage is at street level, with the entry to the house high above it up that looong flight of steps. Not so fun when you're getting the shopping in!

"We knew something would need to be done eventually but the house was quite liveable for a while, until we began to get frustrated with the 22 step access to the front door and the poor lighting in the main living area," says Phil. "Also it had a very small, narrow and hot enclosed outdoor area."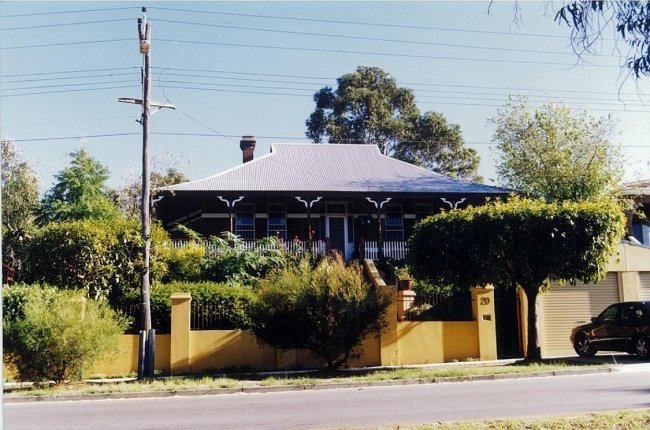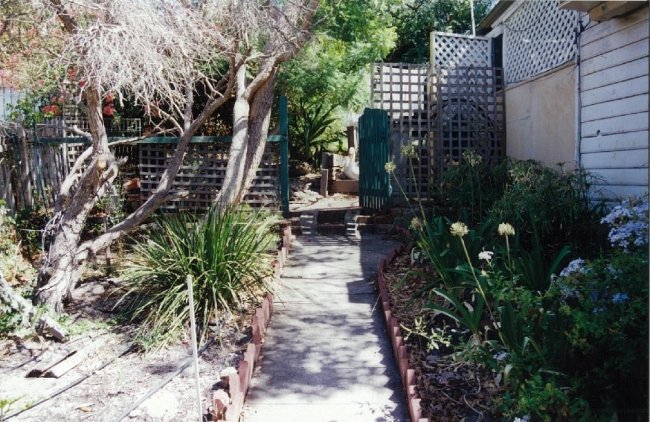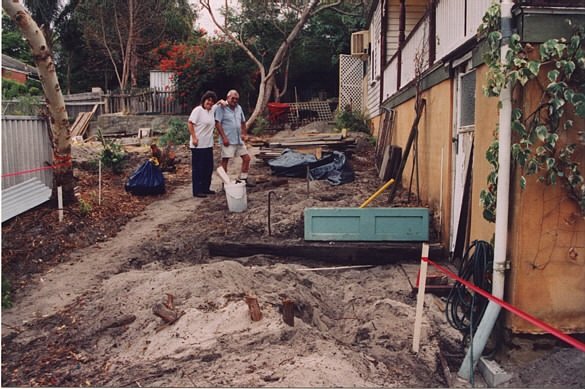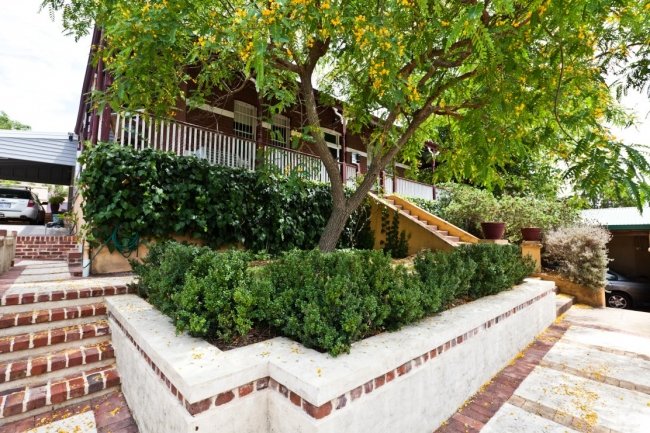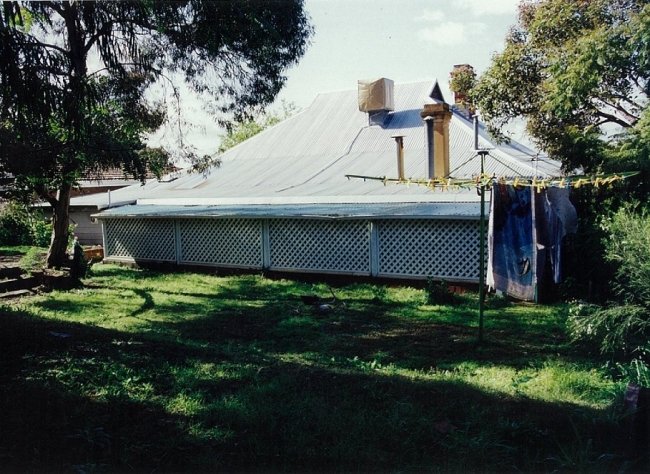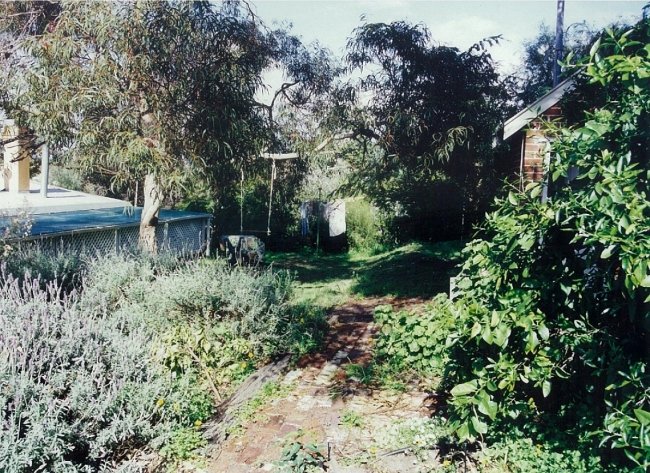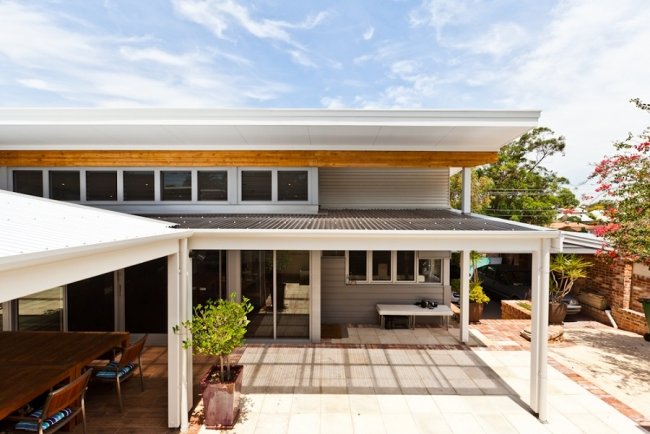 Phil and Linda rarely used the old outdoor area - a dark, sunroom-style addition with lattice walls. Their steeply sloping block also meant that much of the yard lay unused. "The big problem was the back garden," says Linda. After a few years, they decided it was time to start improving it and began excavating the back yard and side garden in 2003. "However the scale of the project grew well beyond any of our initial thoughts," says Phil.
The back garden needed a ton of excavation and it turned into a real study of patience! Phil and Linda decided to create a new driveway and parking area along the side of the house, excavating both the side garden to widen the driveway and the back garden to add a beautiful new swimming pool, tiered garden beds and an alfresco. This created the space for the possibility for a future extension.
Phil did much of the laboring and project-managed the work. Then mid-construction, he did a disc in his back. "He couldn't do anything and for twelve months it all just sat there glaring," says Linda. "We had sand, sand, sand and corrugated iron retaining walls out the back for the 12 months before he was well enough to start again!"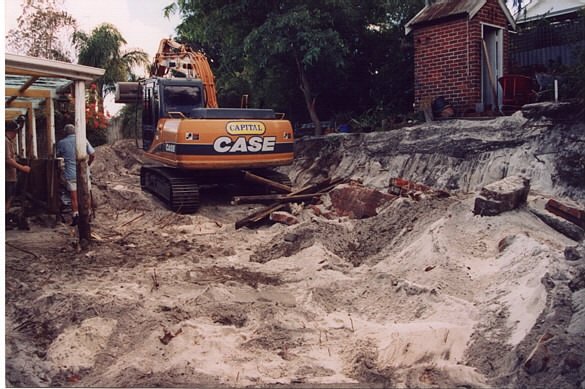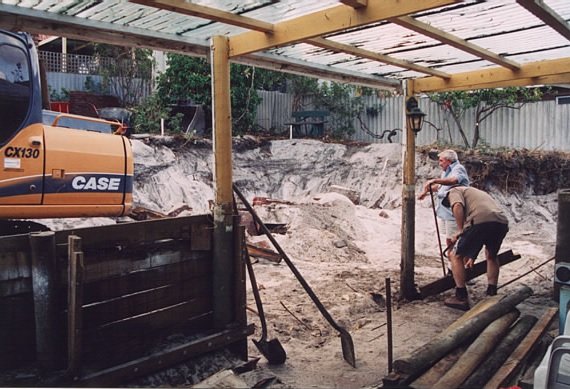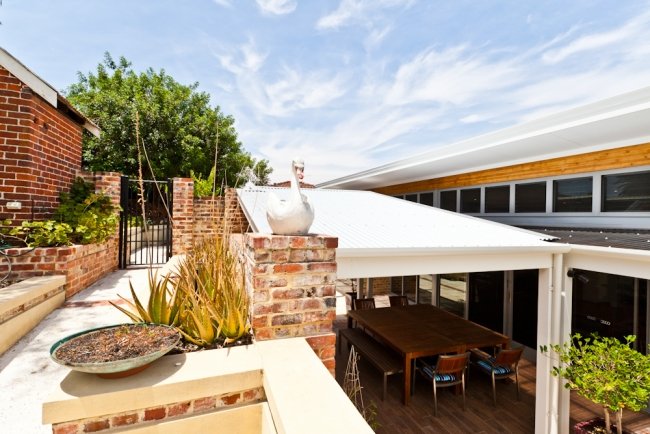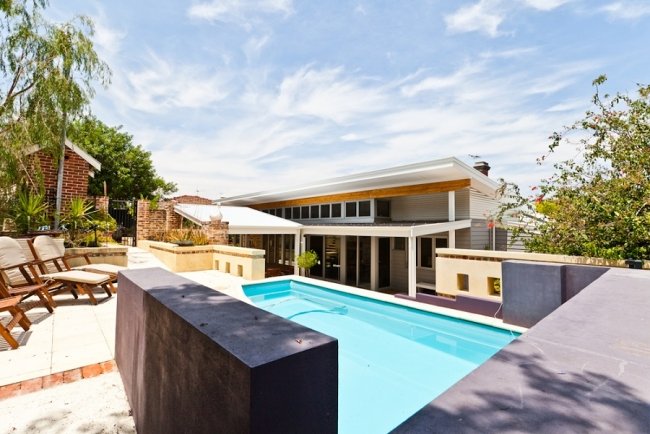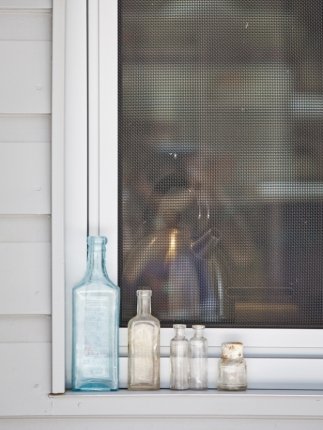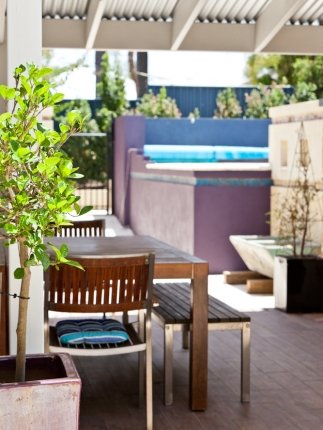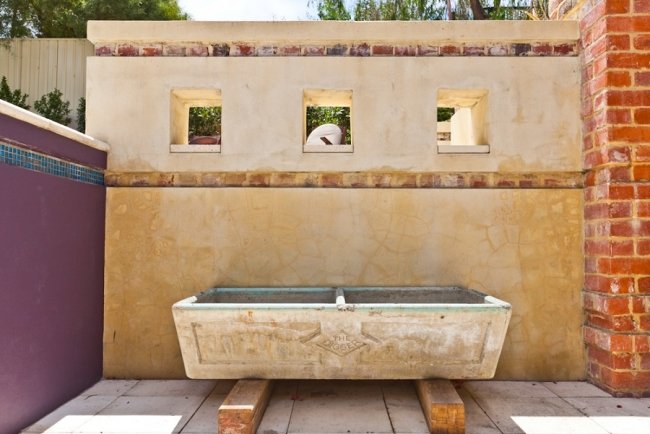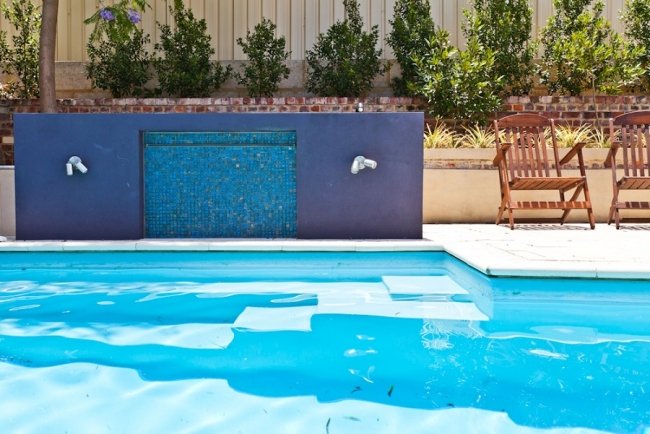 They did the driveway, backyard and pool over four years, finishing by swimming in the pool on Christmas Day in 2007, says Linda. "I can't believe I lived four years of my life doing that backyard….no wonder I feel like life is whizzing past!" she laughs. They started the rear living extension in July 2012, finishing it just late last year. They rewarded themselves with a well-earned holiday in Bali!
This is such a lovely house - yes, even though it's not yet finished! Remember how the other day I blogged about our bedroom makeover and how we approached our home renovations in general, saving up for each bit and doing it in stages? Linda and Phil are the same, and wait patiently for the right time to do each part. I like that. They take their time to do something perfectly and using the best quality materials they can afford. There are no shortcuts here. And this glorious hundred-year-old house deserves that.
At first Linda was a bit 'eeeek!' when I suggested we photograph the front rooms, because they have not been renovated yet. Former owners had painted the walls of the front rooms in deep reds, eggplants and greens that are not to Linda and Phil's personal taste (they plan to paint the walls white).
"The house had a major renovation done to it in the late 80s, we guess," says Linda. "For its day, it was lovely and the owners had all the fancy antique furniture that went with the coloured walls, printed curtains and floral wallpaper borders. Very 'antiques Australiana' – it's just not us!"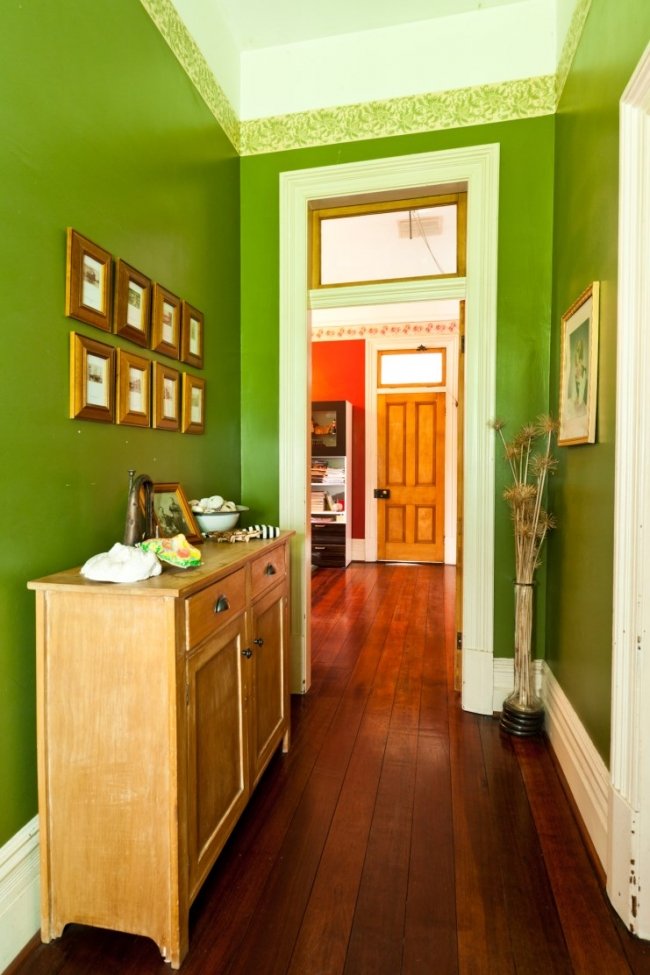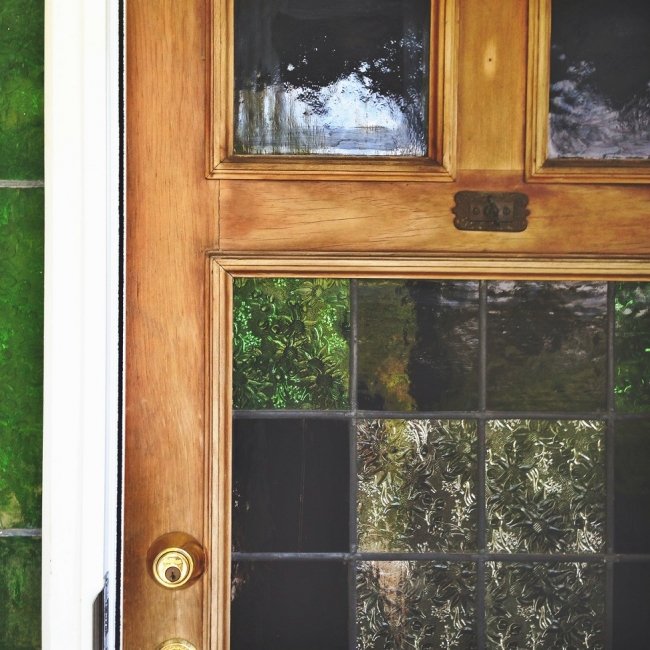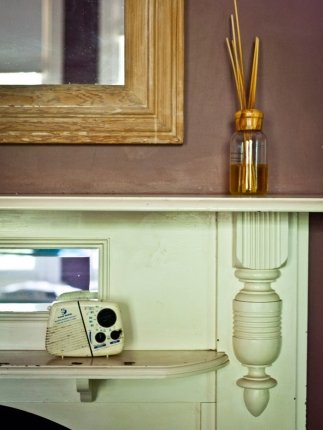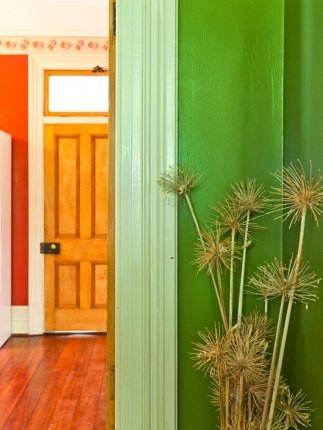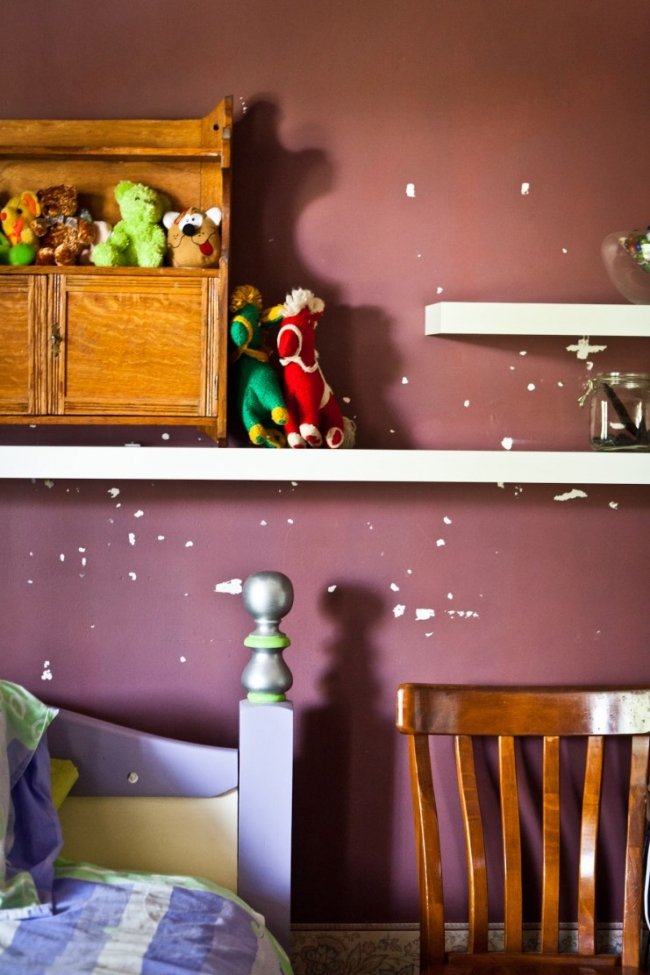 But even though these rooms have not yet been done, every room of this old house still has something lovely about it! (yes Linda, flaking paint and all!) It is a home with such a warm, homely atmosphere. There's something so familiar about it, like a house you spent time in as a child. I loved it.
While they have been enjoying unwinding in their new outdoor living space, Phil and Linda aren't relaxing completely yet! Next on their list of renovation projects is the creaky-yet-charming old front veranda, and then the makeover of the original front rooms. I can't wait to see how this house in a few years… Linda has promised to keep me updated! Maya x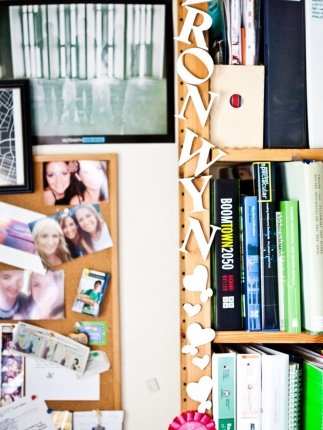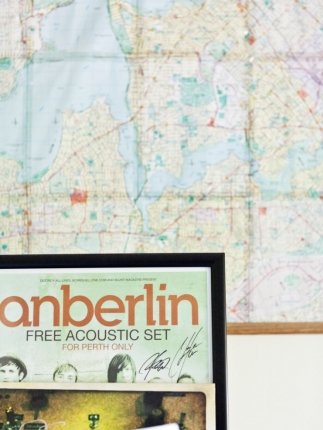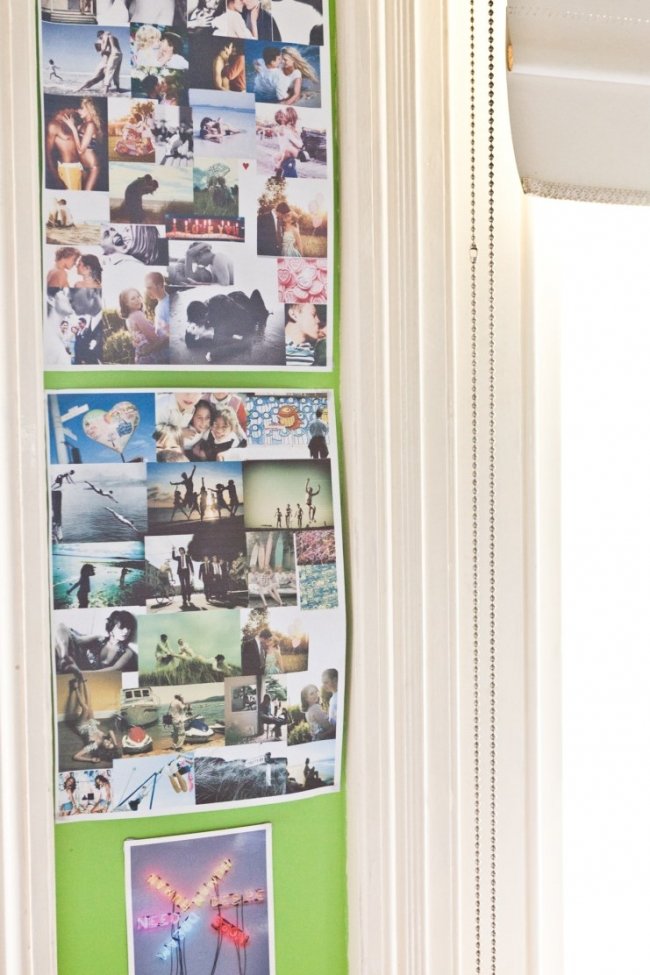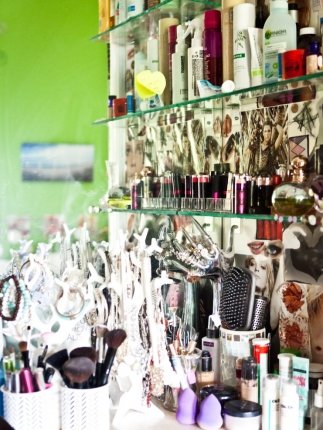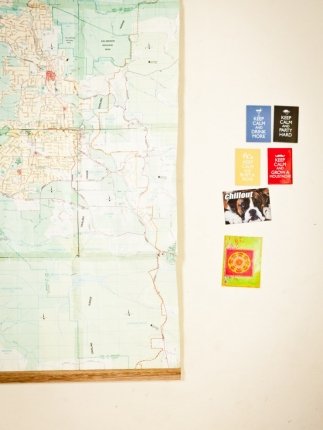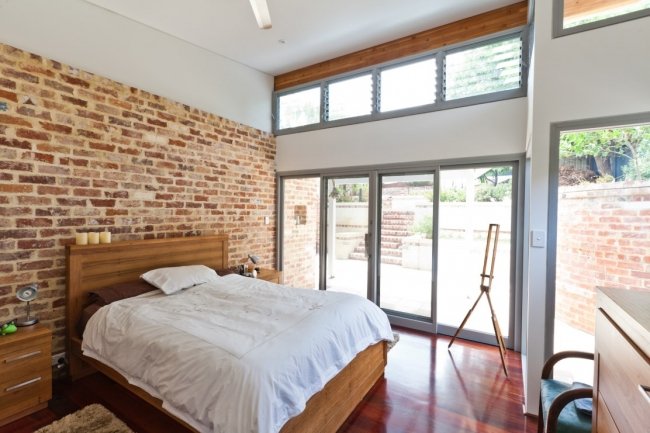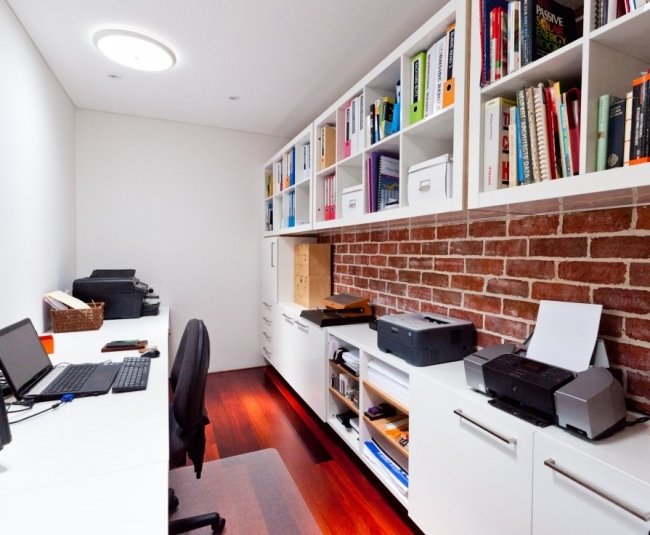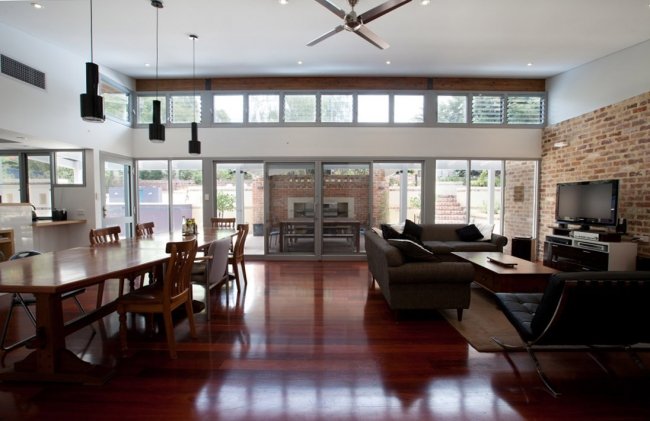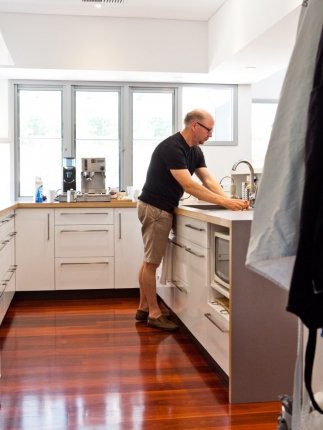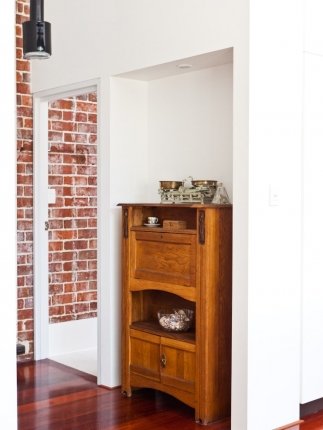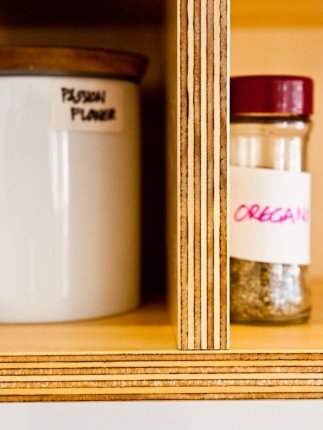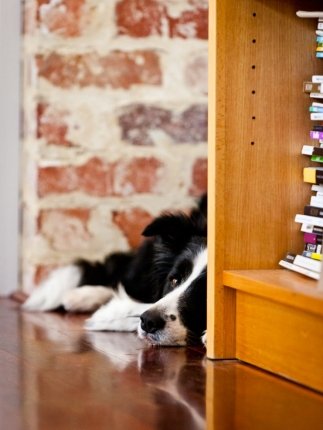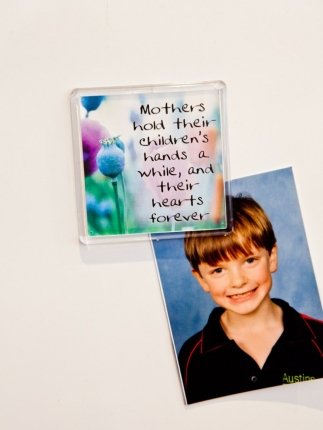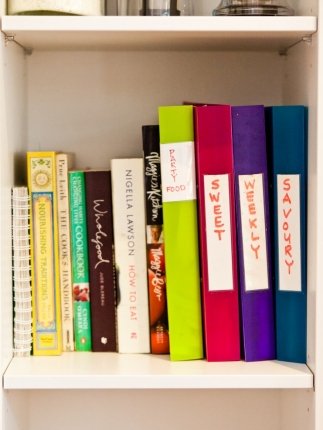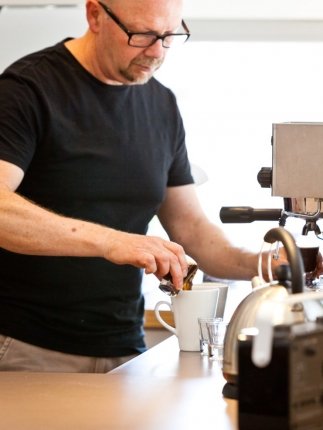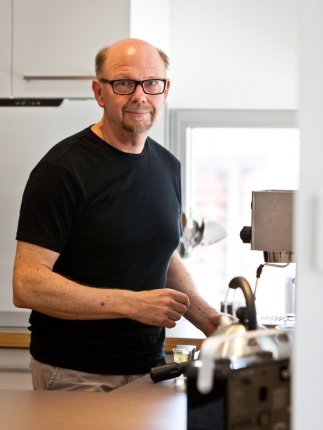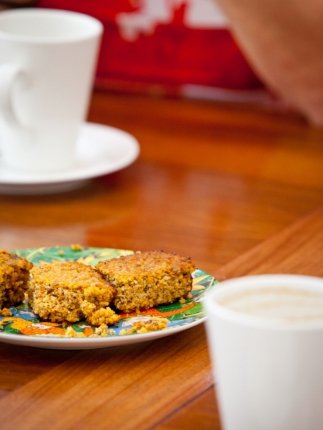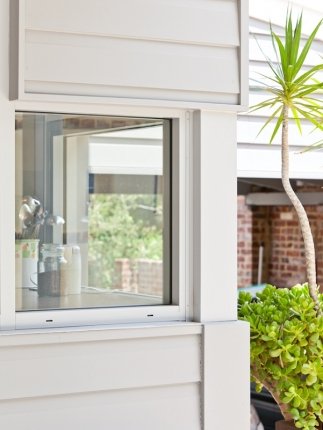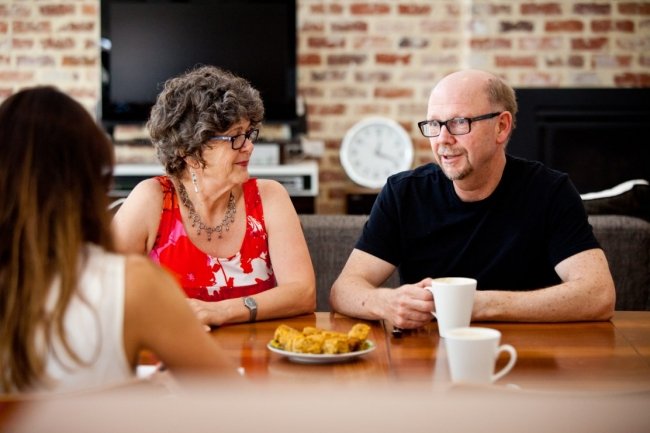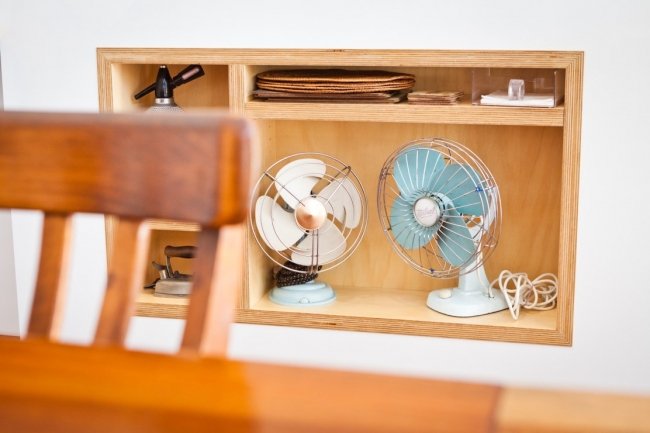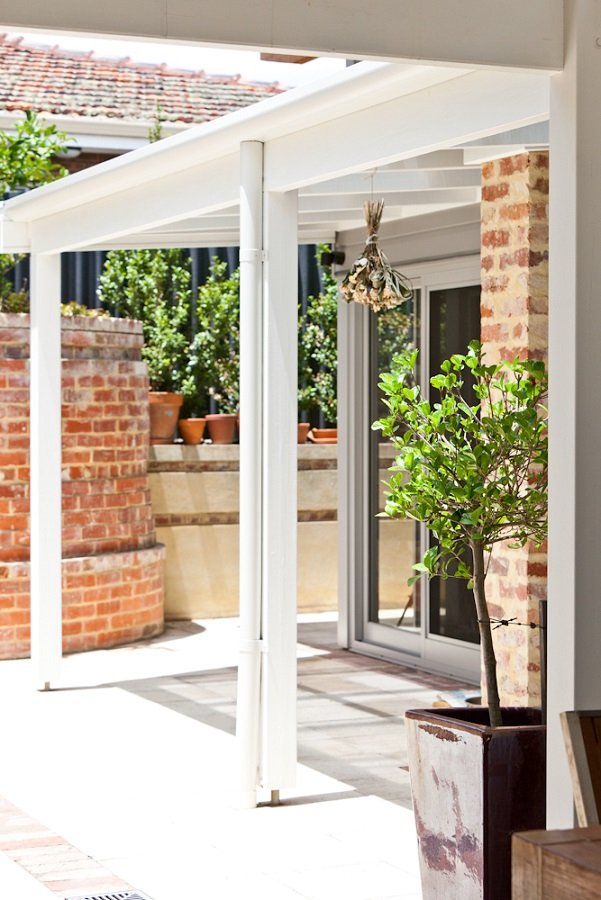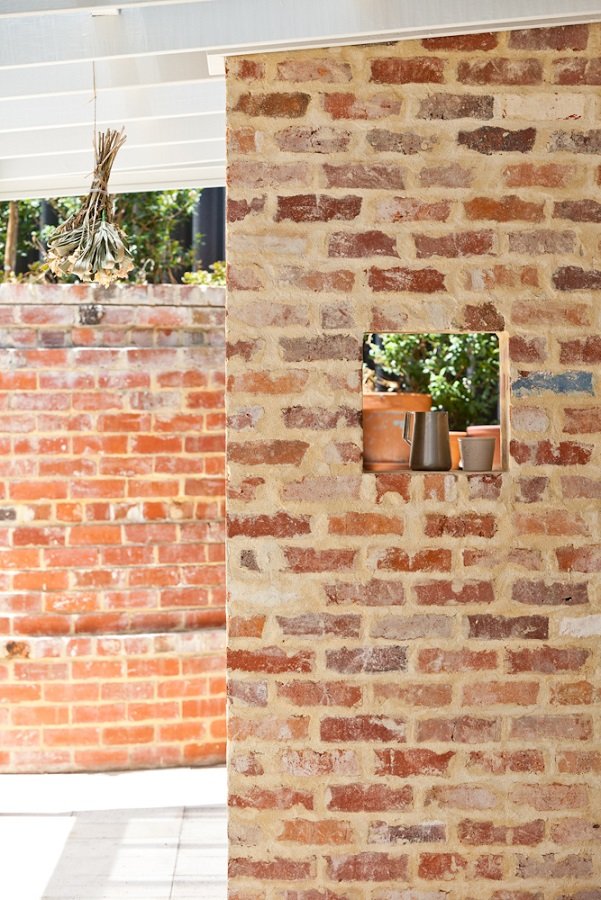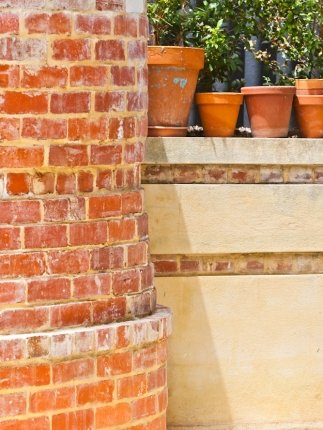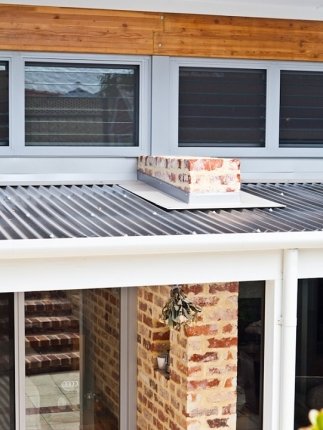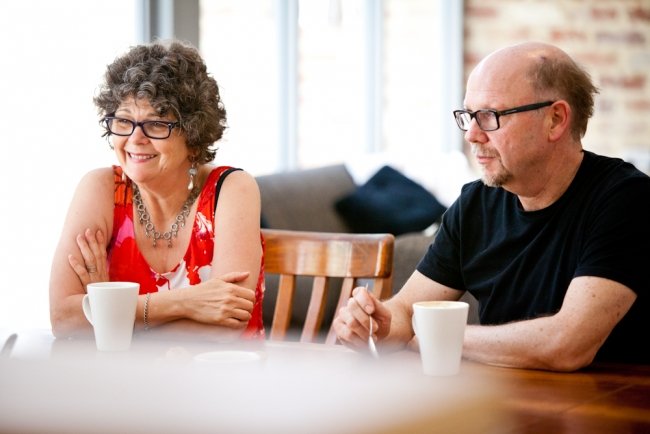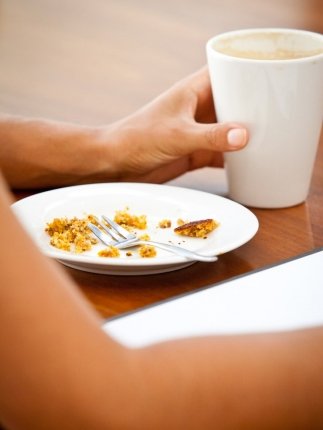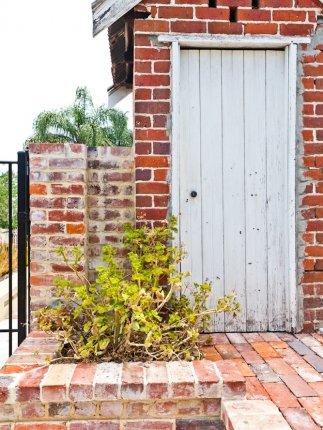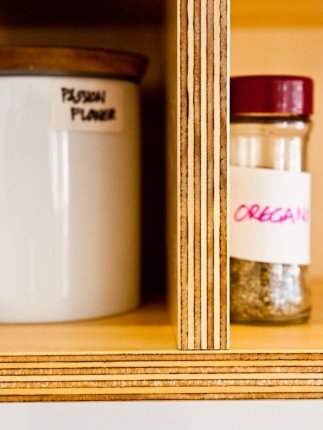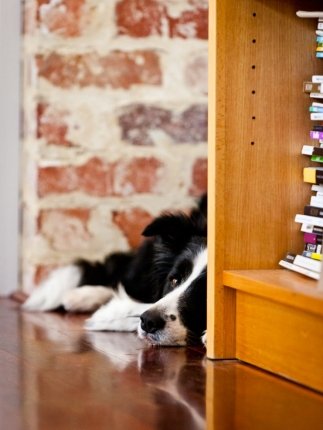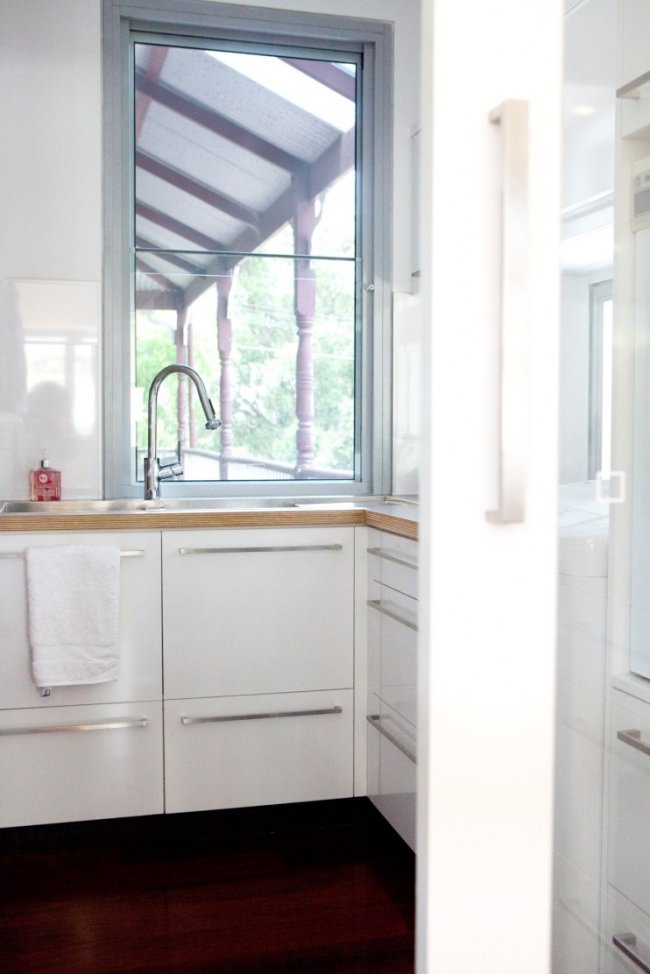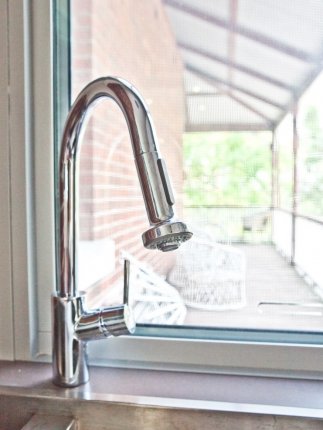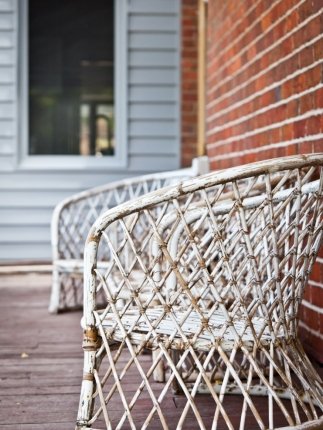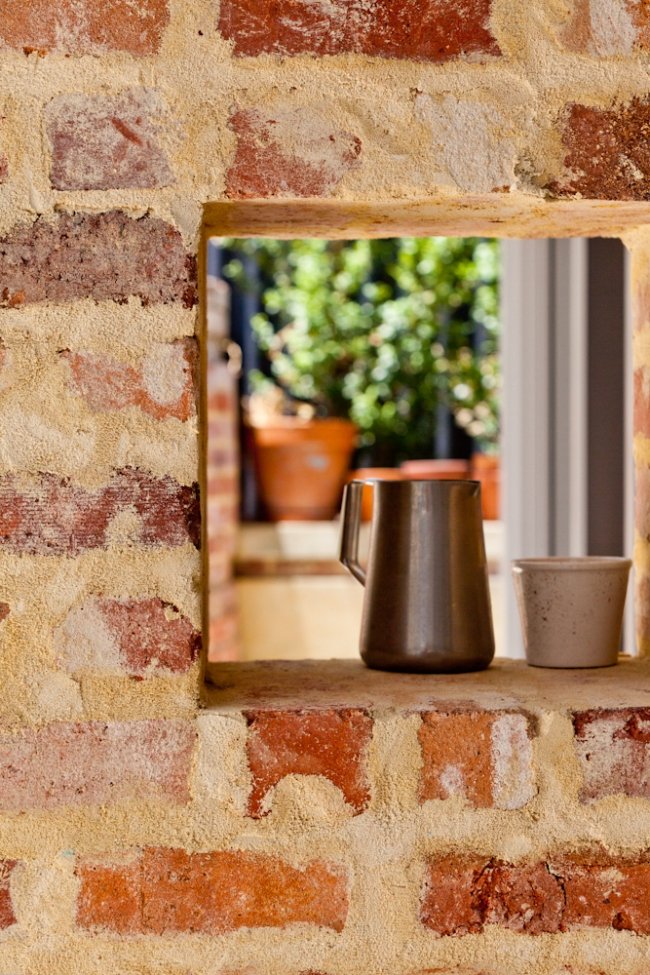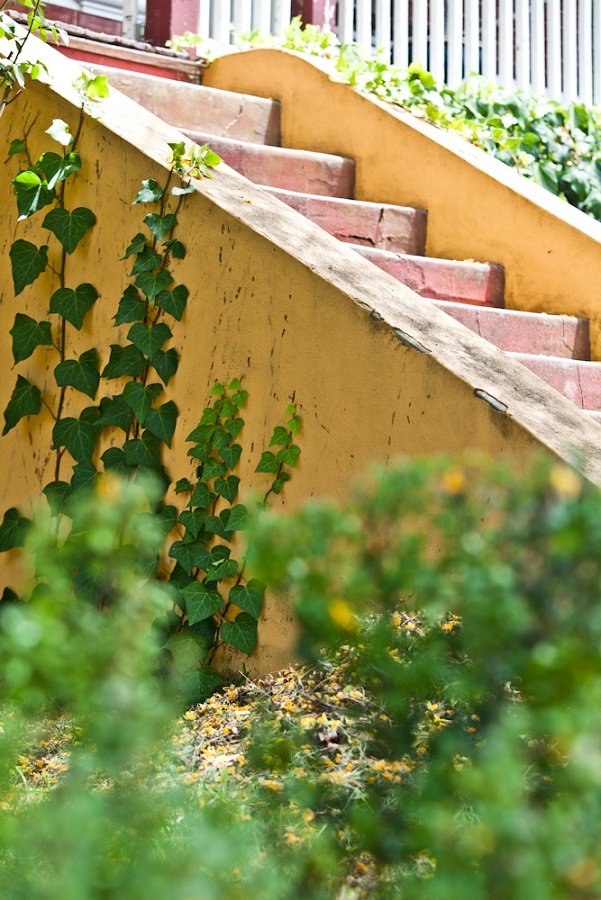 If you had the chance to get your dream home, would you put all your money into getting it - like Linda and Phil did? Does renovating an old house sound like joy to you or would you prefer to buy something already all 'done'? Would you be happy to live in mess and unfinished tasks for years if the end result was a home as beautiful as this? Maya x

P.S. House Nerd is now on Bloglovin - which means short, easy updates into your inbox every time a new post is out so you don't miss a single gorgeous home! You can subscribe here.
HOME LOWDOWN
THE OWNERS
Linda and Phil Slater, who live with their daughter Bronwyn, 22, and Jatz the border collie
THEIR HOME
A grand 1908 brick home with architect-designed modern rear extension
LOCATION
Bayswater, Western Australia
PURCHASED
1999
THE DESIGNER & BUILDER
Phil and Linda have architectural backgrounds and designed the home themselves, with Phil project-managing and carrying out much of the work himself
FEATURES
Verandas, formal lounge, formal dining, four bedrooms, three bathrooms, red brick paths, manicured gardens, wrought iron front gate
PHOTOGRAPHY
Heather Robbins of Red Images Fine Photography