Posted Tuesday, February 4, 2014 in:
Home Envy
Have you guys seen that episode of How I Met Your Mother where Lily needs a place to live and playboy Barney is proudly telling her how he has made his bachelor pad unappealing to women? He has taken all these measures so that women don't want to stay the night or become his girlfriend, and he shows Lily how he has a king-size bed, but just one pillow, bookshelves of porn professionally uplit with feature lighting and a toilet seat that won't remain down.
I don't know about you, but I have seen my share of dodgy dwellings owned by males. That makes me sound loose, but you know what I mean… I meant through house parties and uni friends and stuff, really! And those houses were not all female friendly! I have memories that still make me shudder of a share house with a hallway full of dust hares (they were that big) and a salmon-coloured pleather couch that looked like if you sat down it would give you the clap.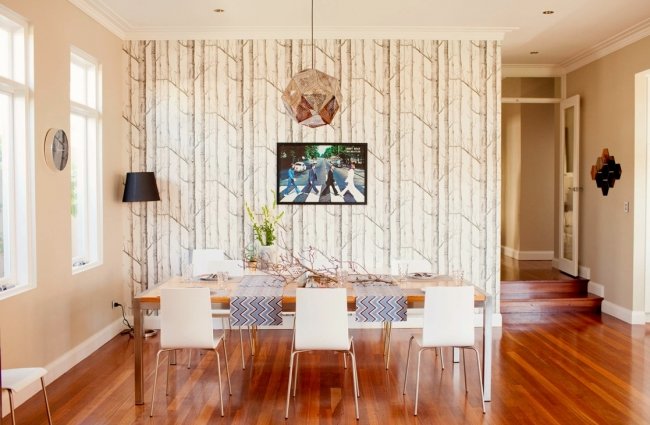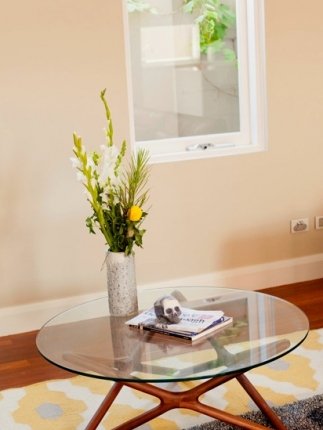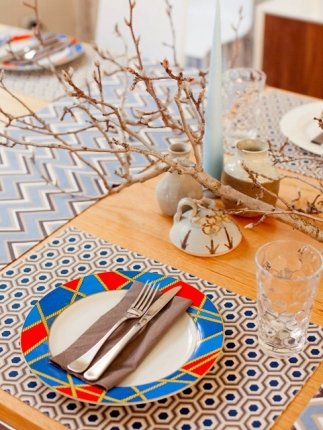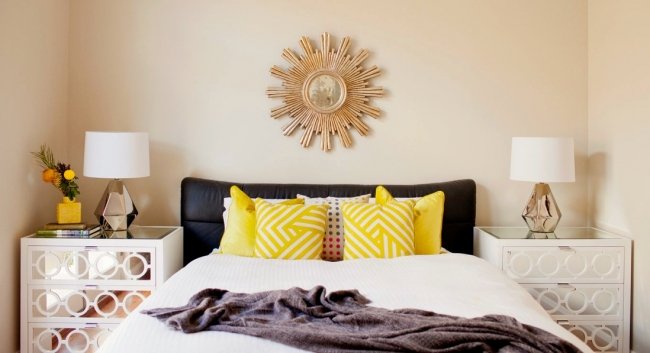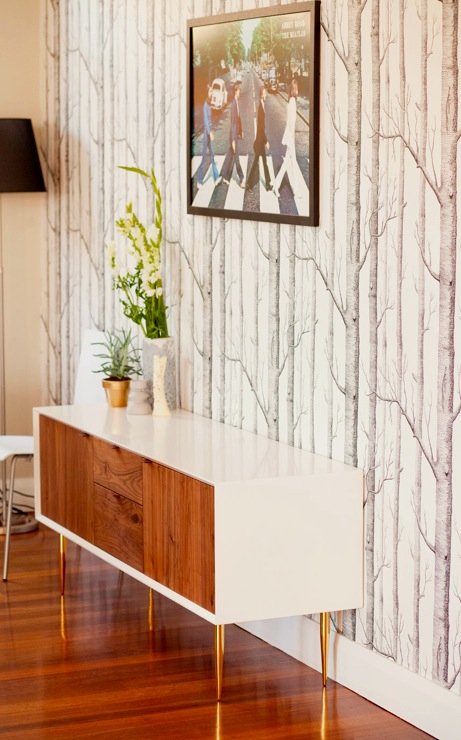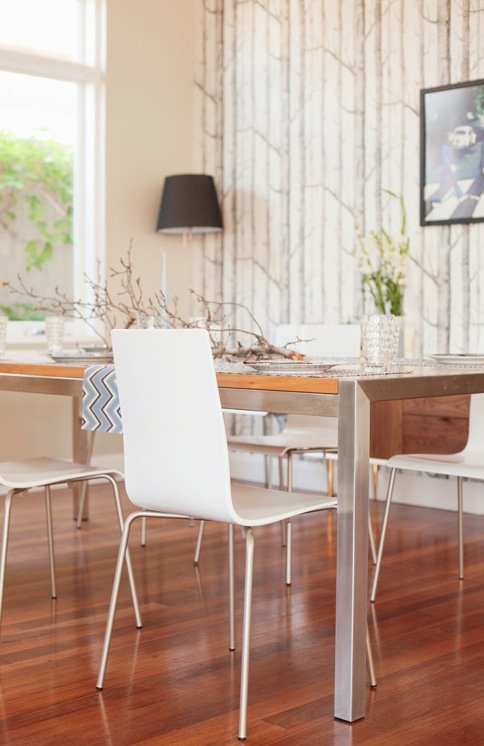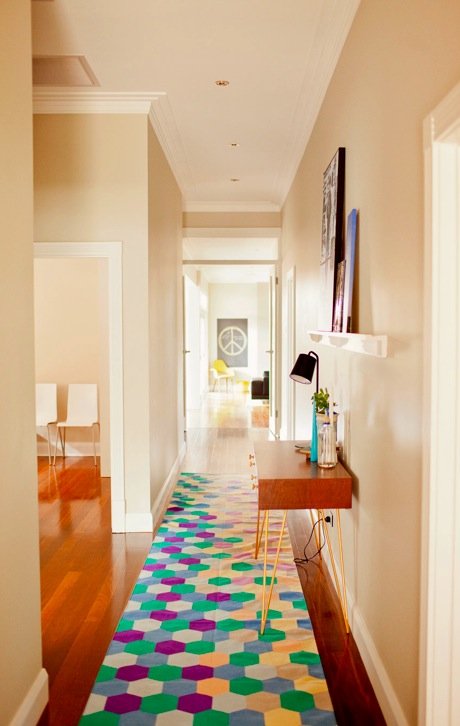 I know I sound a bit bitchy, but some guys really are too young or clueless to even think that their home might be off-putting or downright scary to the fairer sex - or they just don't care. So when you find a man who actually cares about what his home looks like and is house proud, snag him, my nerds! When I started going out with Mr Nerd, he was building limestone walls in his parents' front garden to create a second car bay as a surprise for them when they got back from their trip to Europe. Many a friend has mocked me for my love of romantic comedies and corny Disney movies, but I don't care about getting roses for Valentine's Day, or candles in the bedroom… instead my foot pops when Mr Nerd has spent all day sweating in the yard heaving limestone blocks, or installing floorboards or something, and then suggests we get takeaway for dinner. Winner! (And if you don't know what it means when your foot pops, you need to watch The Princess Diaries stat).

So when this house crossed my inbox, I went 'aww!' a little bit. Interior designer Alana Willis was called in to help the owner of this three bedroom, two bathroom Mount Hawthorn Californian bungalow. He had just bought the house and wanted to make it a home. "At the beginning of the project, he was yet to invite his girlfriend to move in," says Alana. "He wanted me to add some feminine glamour so that she would eventually feel comfortable living there too. It was so sweet! She never knew that we were actually decorating it for her as well. She happily lives there now."
Alana (you might recognise remember another of her projects I covered – this Wembley home) says the old Californian bungalow was in great condition and beautifully finished but needed personality. "At the onset, the house was vacant with beautiful jarrah floors and stunning original features like ceiling rosettes mixed in with modern finishes," she says. "There was no particular personality to the house - it was finished, but without warmth. It was a blissful project to be given. On purchase of this beauty, the owner approached me with some strong ideas about what he wanted the vibe to be. He works a lot from home, so it was important that the study was a great space to be in."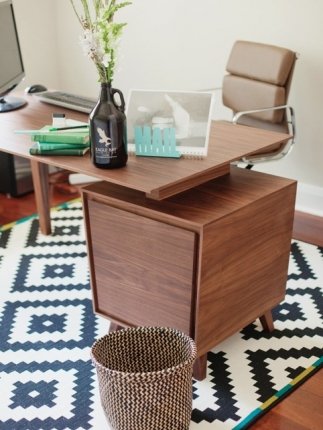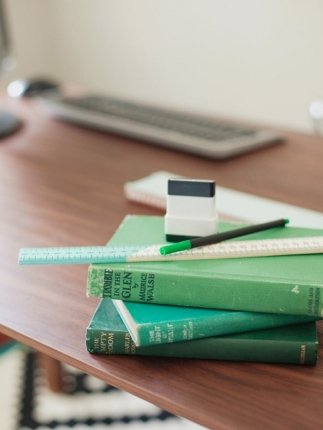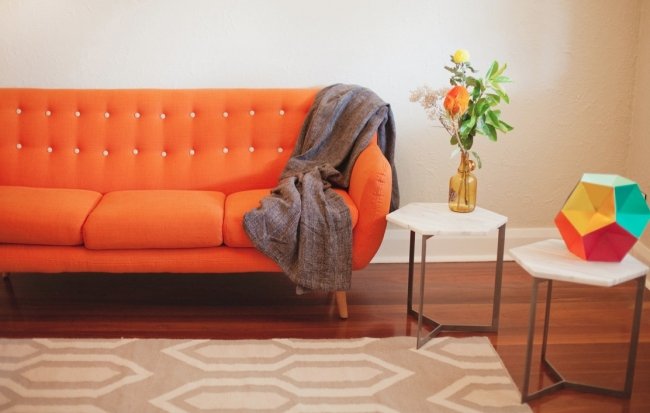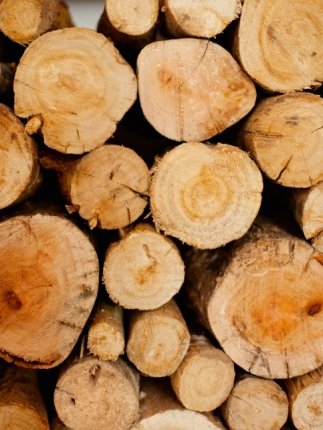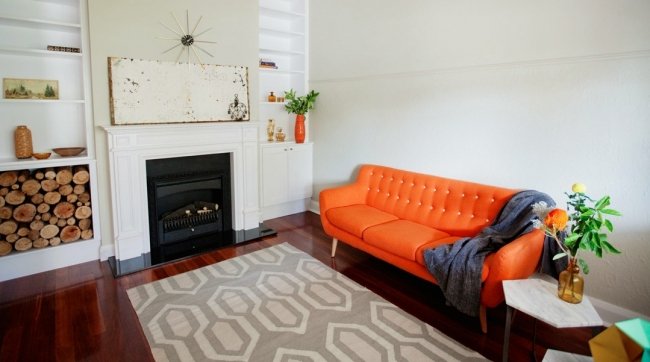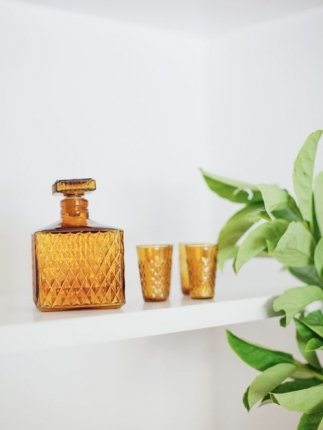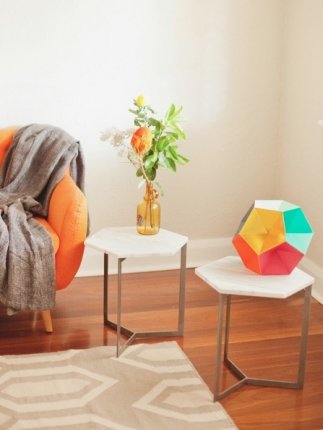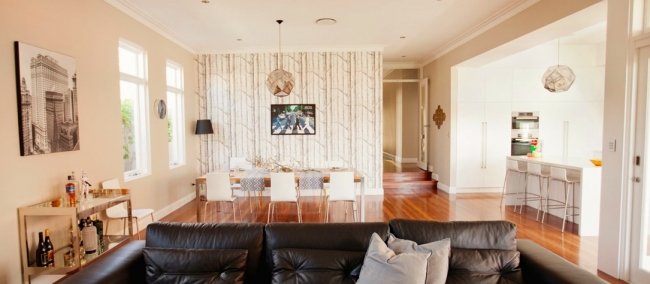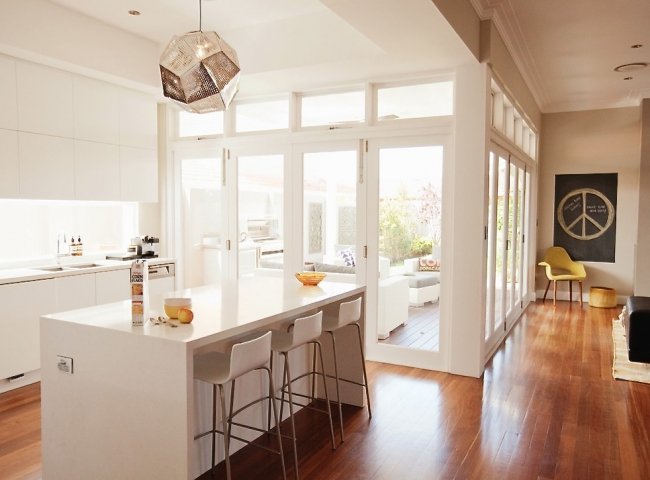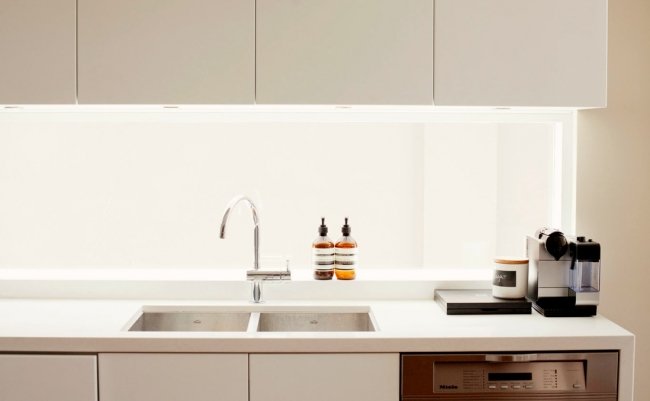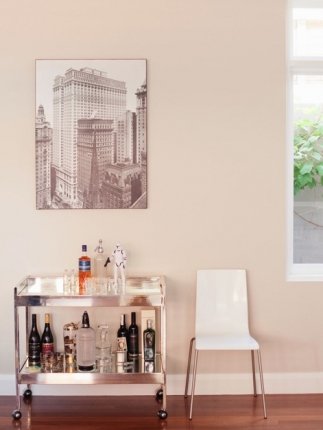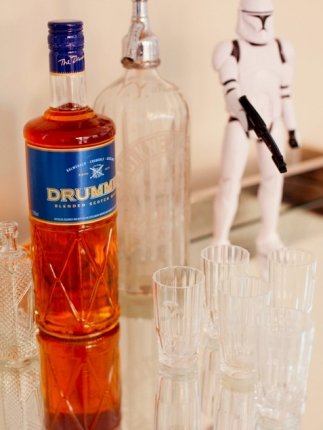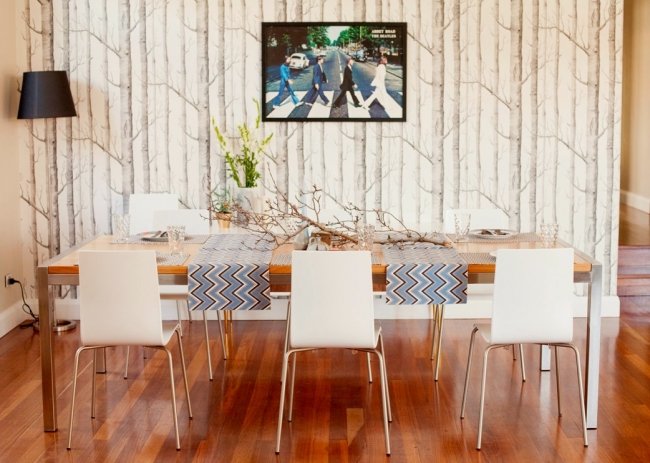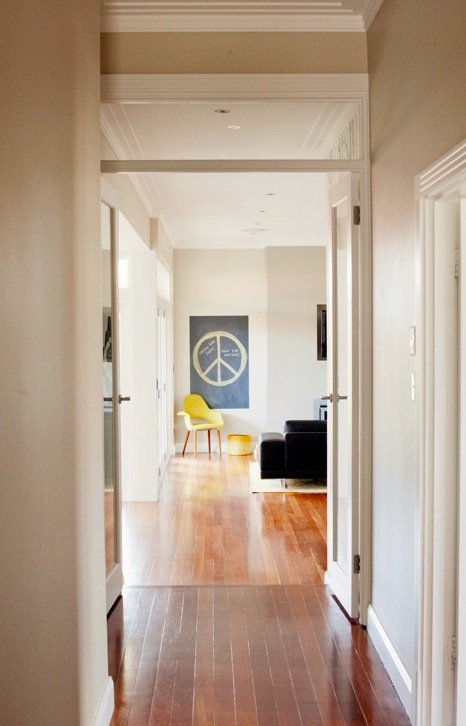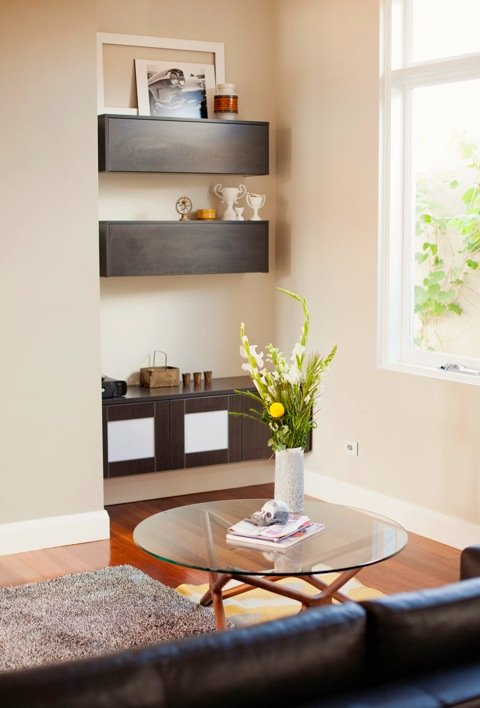 Guiding him with furniture, art and decorative purchases, Alana went room to room to deliver concepts with pieces to match the brief. "The owner is a musician, a car enthusiast and loves iconic New York photography," says Alana. "I had to make sure that every part of the home reflected his interests, keeping it cool and not cheesy. He is really into the New York City lifestyle and wanted to mash it up with a retro, glamorous edge, and it evolved into a really funky, liveable home. I would describe it as having a youthful strength characterised by the solid pops of colour." I think it looks awesome. Maya x

You can contact Alana Willis through her website or follow her for interior design inspiration on Instagram or Pinterest. Interior photography by Angela Higgins.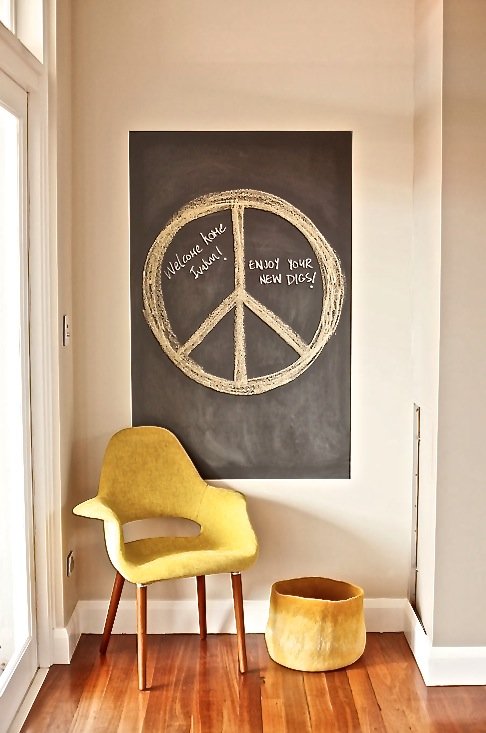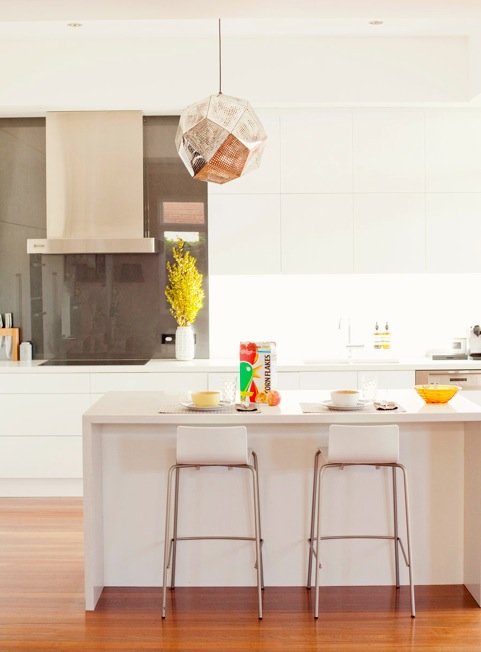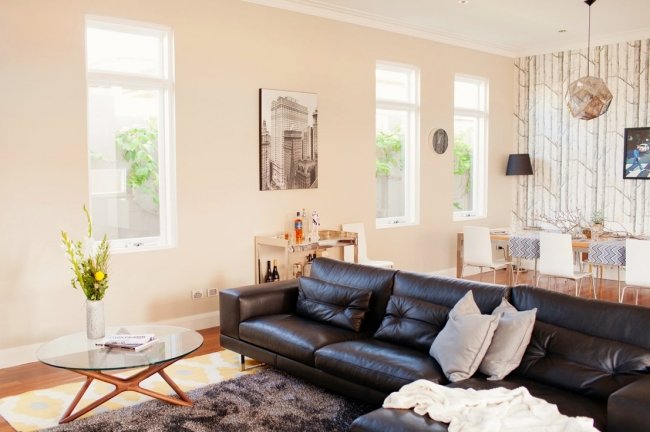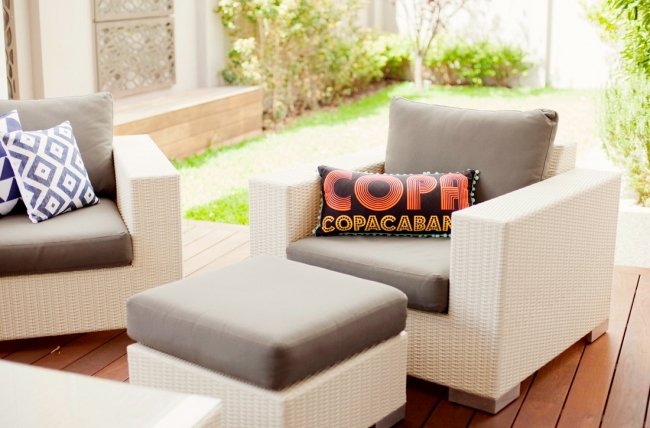 GET THE LOOK
Interior designer Alana Willis gives her tips for achieving a funky glamour look with an industrial, retro twist.
Pop it out with colour and pattern.


Retro pieces are so easy to find on Gumtree or vintage stores.


Mix it up with classically cool pieces (like the nickel bar cart from Regency Distribution)... ugh, so worth it!