Posted Tuesday, December 3, 2013 in:
Home Envy
It was shiny and new, but this two-year old North Coogee house lacked character and warmth. Giving it a personality was the job of Collected Interiors designer and founder Lisa Ewart, whose distinctive style first caught my eye a year ago (you can read about the little 1920s cottage she renovated here).
Lisa says the coastal house was only two years old when her clients bought it and describes it as "all glitz and shiny" – but it lacked warmth and personality. She openly admits that when she came on the scene, the house looked, well, yuck. "It was a big space that felt empty and unloved," she says.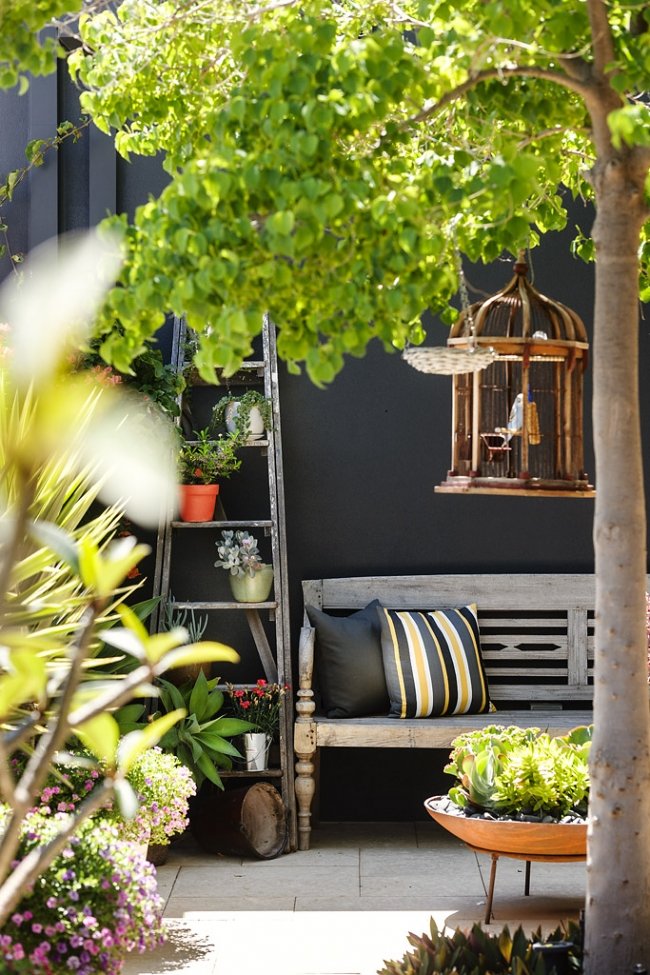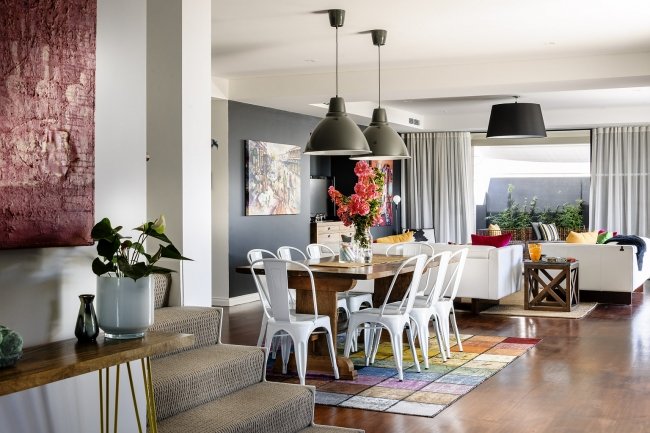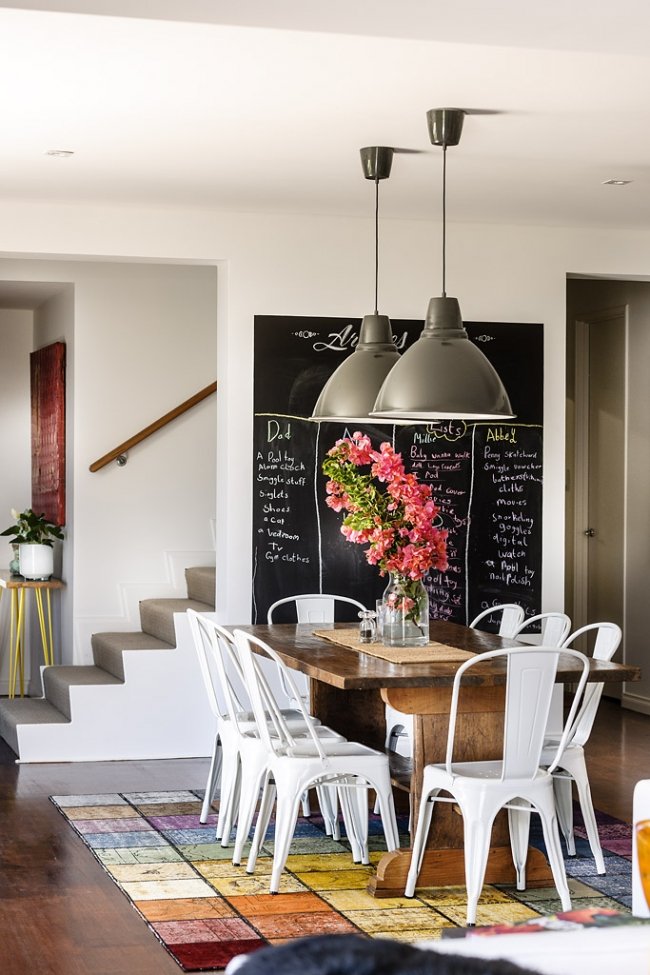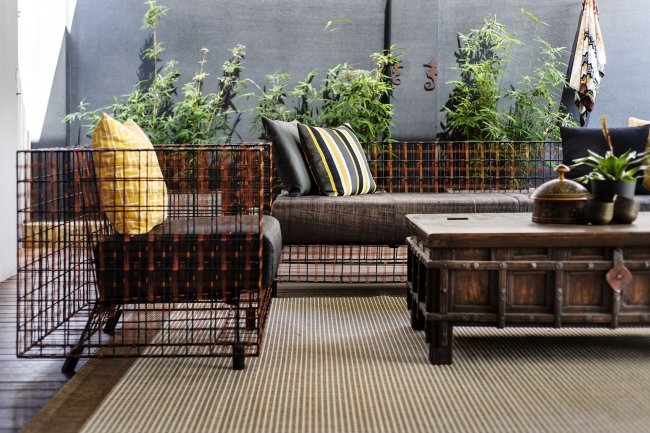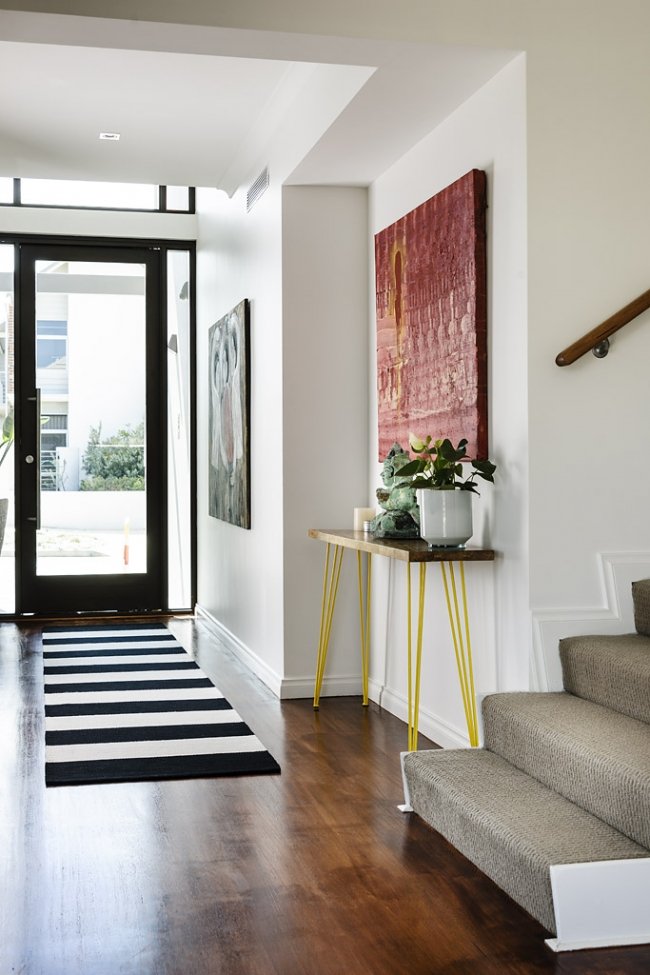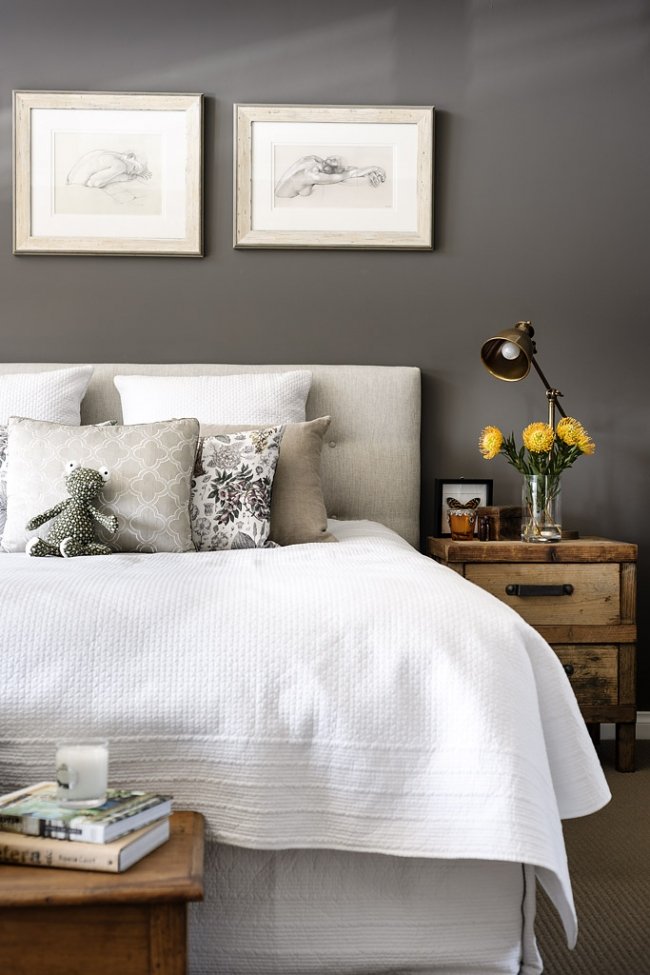 "The owners were a young, energetic couple after a relaxed, fresh, modern home to share with children who would spend weekends there," continues Lisa.
The owners asked her to help them furnish the home to suit their style and budget and using their existing pieces. "They asked for a colourful, fun, organic, rustic, relaxed home," she reveals. "We used new furnishings to suit existing furniture pieces and pulled together a cool, funky look that gives the new home some character and personality." The interior and exterior walls were all repainted and the gardens landscaped.
Lisa gives her tips for people who love this look. "Mix aged, organic natural pieces with modern and colourful furnishings for a relaxed character-filled home," she advises. "And don't be scared of black paint! That black feature wall cosied up that large open plan living area like nothing else."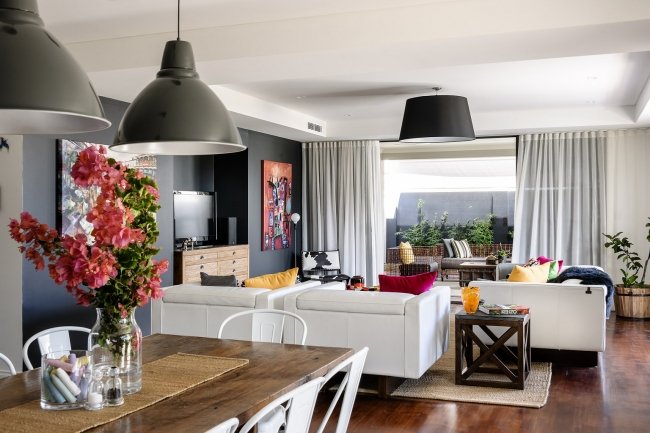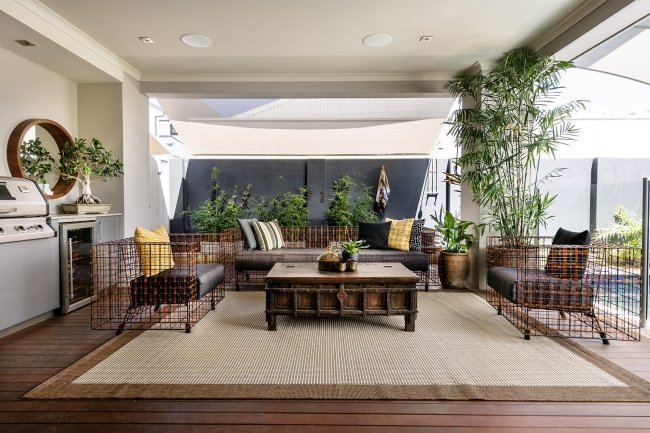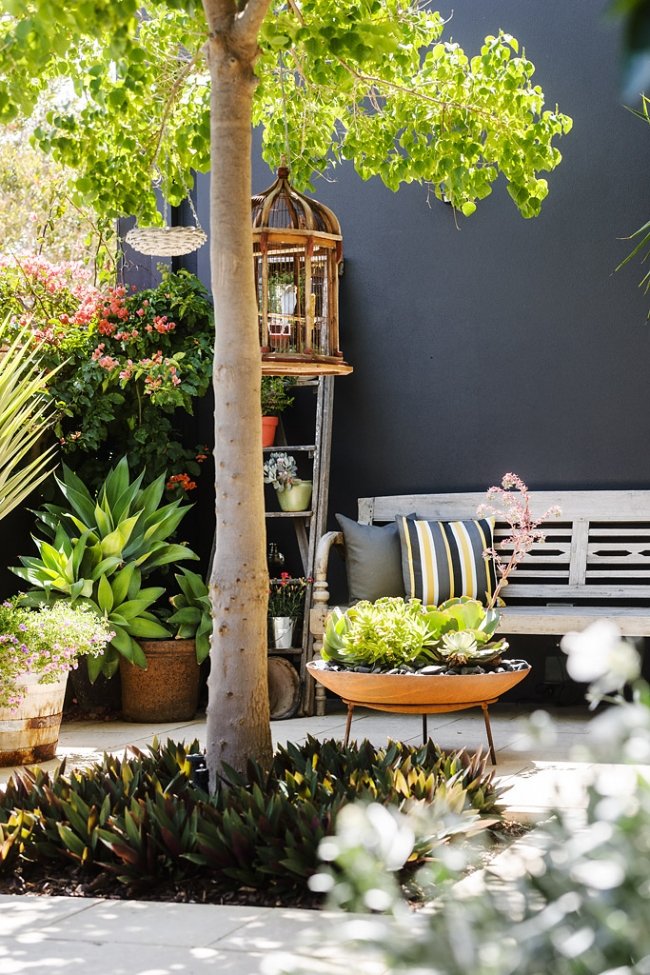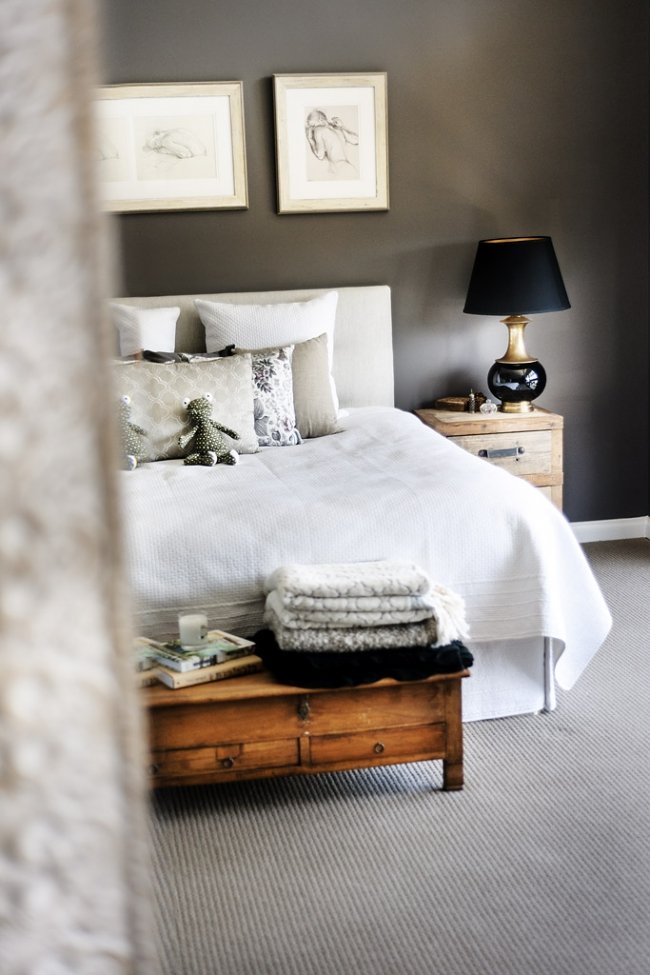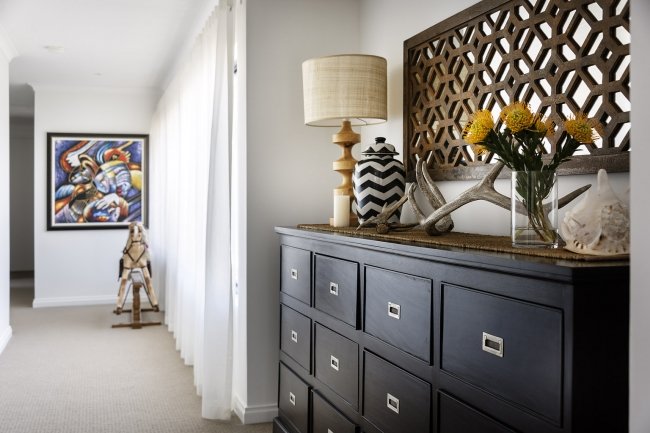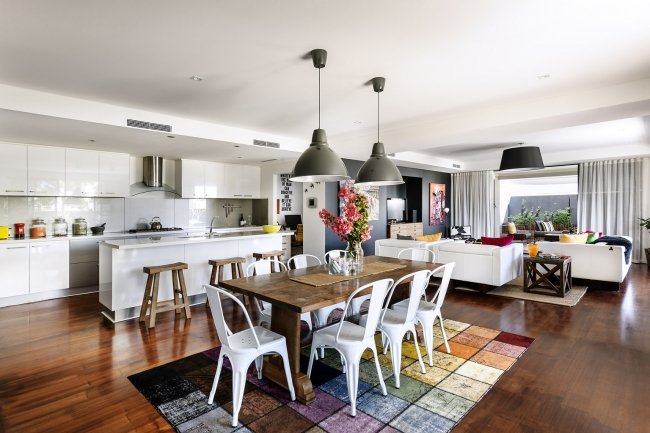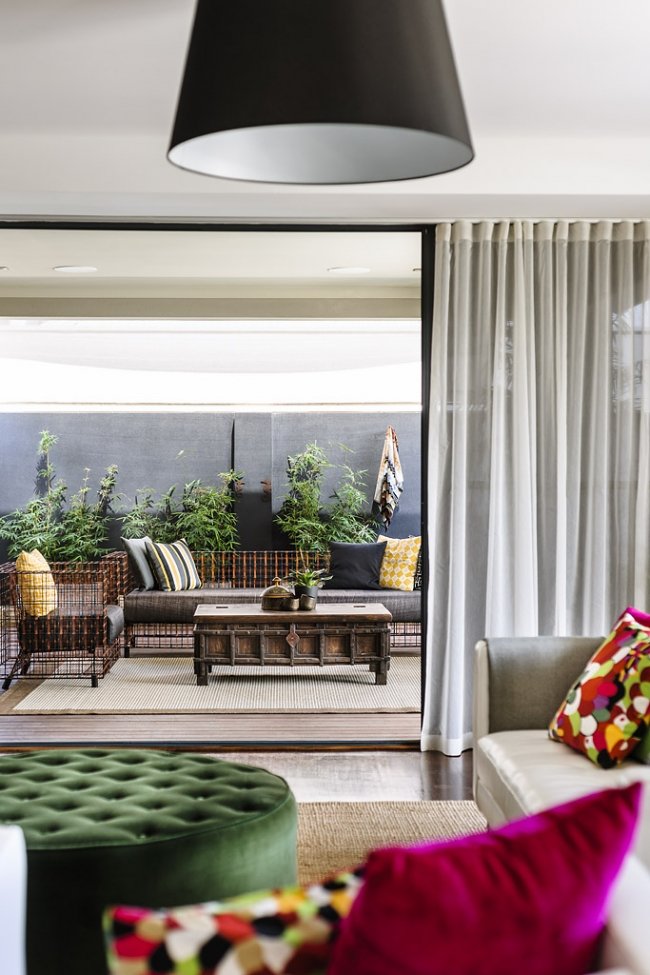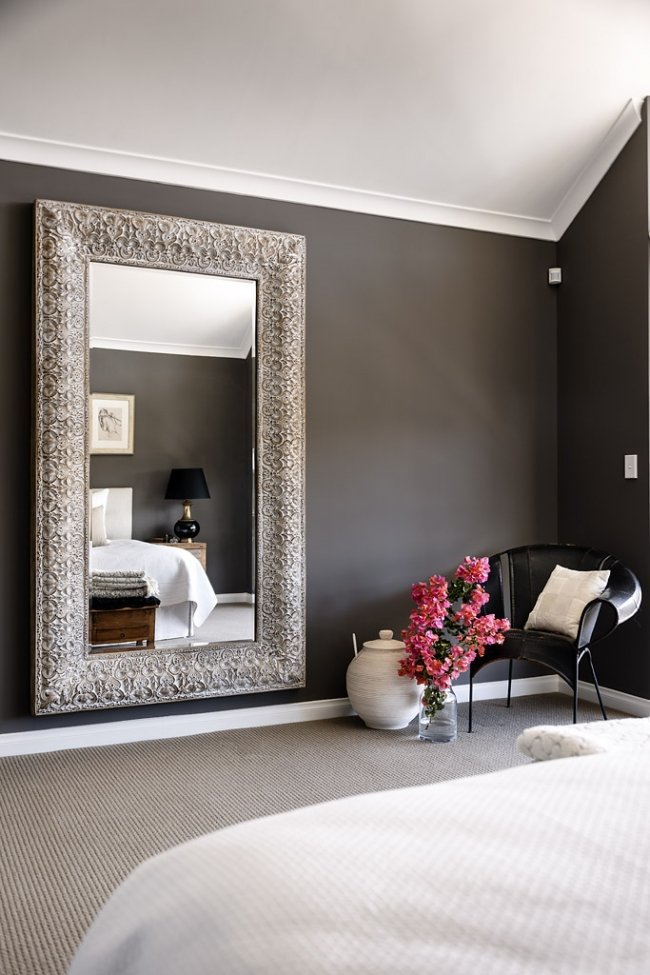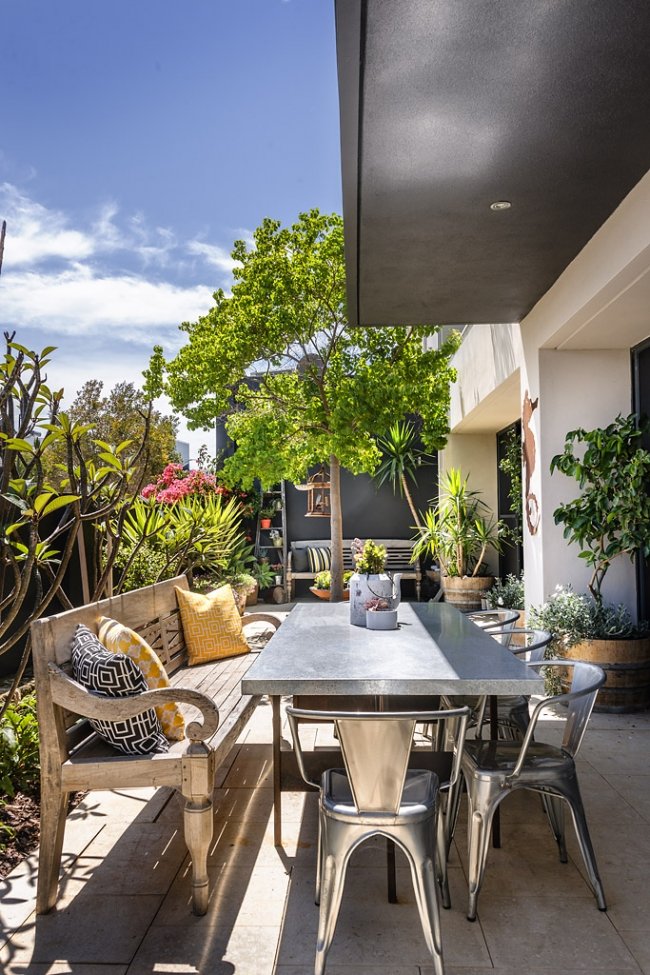 You all know I love old houses most but I am really drawn to this house… it now has so much character and the eclectic look that Lisa does so well that when I first saw it I thought it was a renovation, not a brand-new house. Lisa now likes it too. "My favourite thing is definitely the black-painted walls," she says. "Also the Armadillo rugs."
I like homes with rustic details and lots of textures and find myself gravitating more towards old houses – even if their age means they have wonky bits and imperfections (which is often part of their charm). Although I have to admit that occasionally, when yet another bill arrives for something at our 1970s house that needs to be fixed or replaced, I find myself getting a little bit envious of people who live in a nice new house! What about you guys - are you an old house person or a new home lover? If you were buying a house, would you go for something new or old? Or does it not matter to you? Maya x
HOME LOWDOWN
THE HOUSE
A two-year-old, two-storey house
LOCATION
North Coogee
THE INTERIOR DESIGNER
Lisa Ewart of Collected Interiors
FEATURES
Four bedrooms, two bathrooms, open-plan kitchen, living and dining, home office, theatre room, pool, alfresco
PHOTOGRAPHY
Joel Barbittas of D-Max Photography