Posted Friday, November 9, 2012 in:
Home Envy
Before & After
Renovating a small space to make the most of every square inch while also creating a stylish, comfortable and spacious feel can be really difficult.

Try making the renovation as green and eco-friendly as possible too, and it's suddenly even harder!

But Fremantle-based Rosslyn de Souza has done it in this former sandwich shop and succeeded, with the end result a beautiful, light-filled, open and stylish abode that somehow doesn't feel small - despite its tiny 35sqm footprint.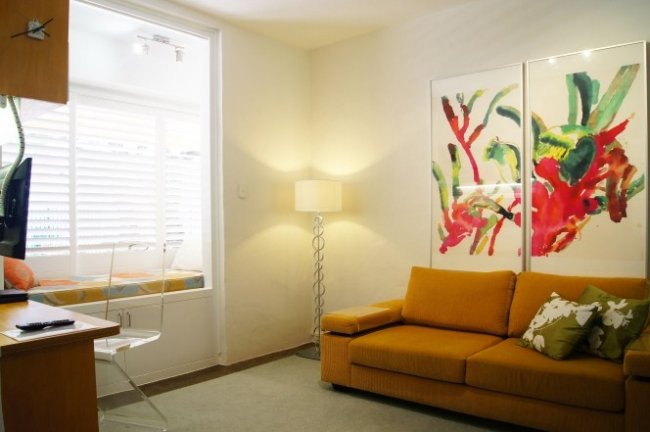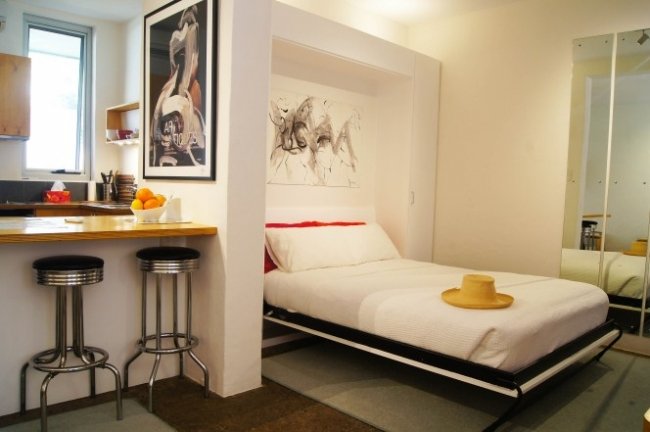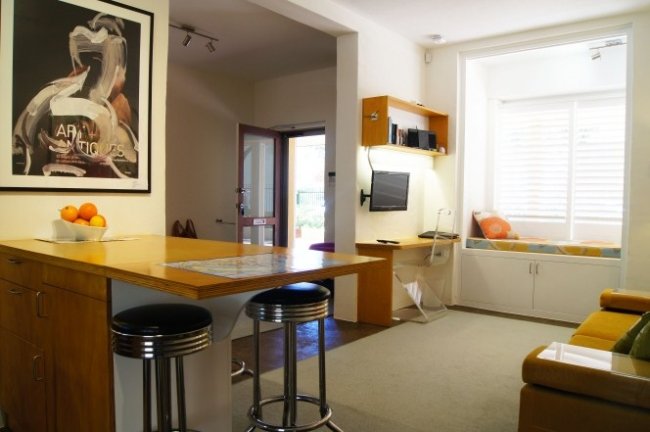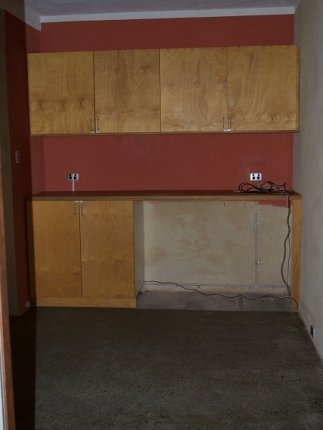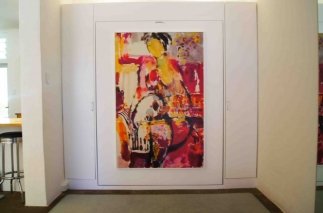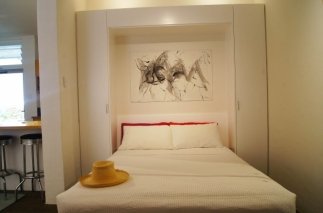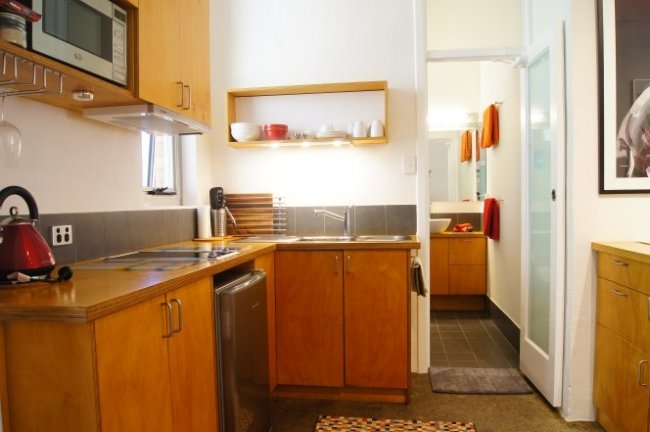 I met Rosslyn for the first time when I wrote about her
central Fremantle apartment
for New Homes last year, and it's been a place that's stayed in my mind ever since. Although technically not a 'home' in that Rosslyn doesn't live in it, but designed it to let out as short-stay holiday accommodation, I wanted to share it with you because I think it's inspiring to see how she's made the most of a really small space.
I was impressed by her forward thinking – the apartment is as green as can be, made all the more impressive by its tiny size and the fact that the complex, which features shops and clinics on the ground floor and apartments above, was built in the 1970s.
It's also gorgeous and truly feels good - I can understand why a comment in the guest book reads things like, "Feels like home even being away from home". It's cute, inviting and certainly central, moments from the best of everything in Fremantle. I sure wouldn't mind living here, if I didn't have a dog who likes to catapult off the furniture and a fiancé who likes to play FIFA really loudly.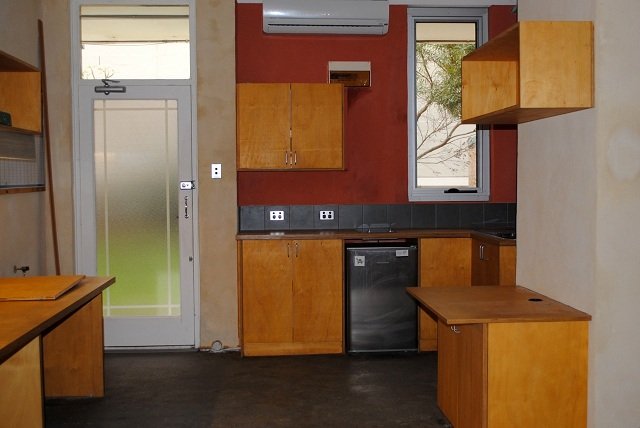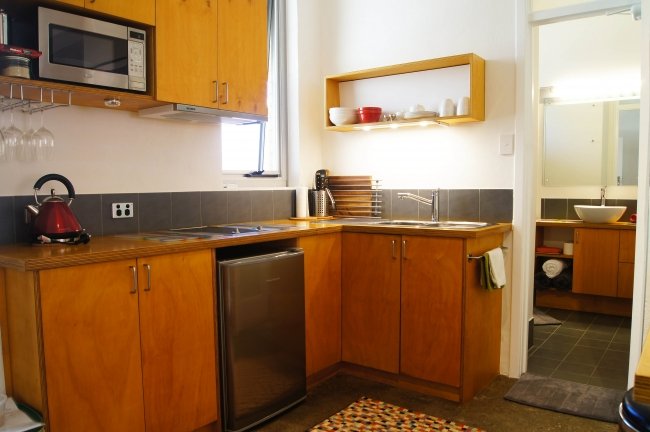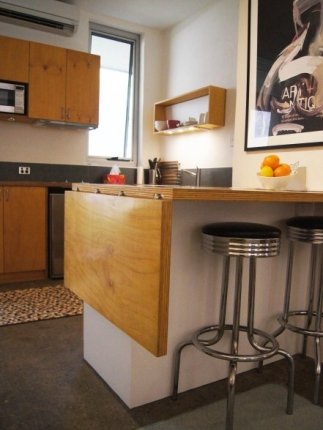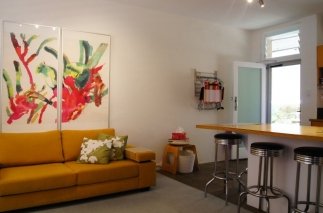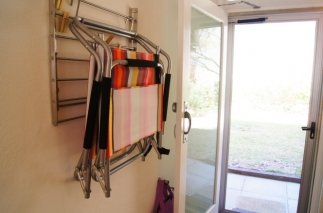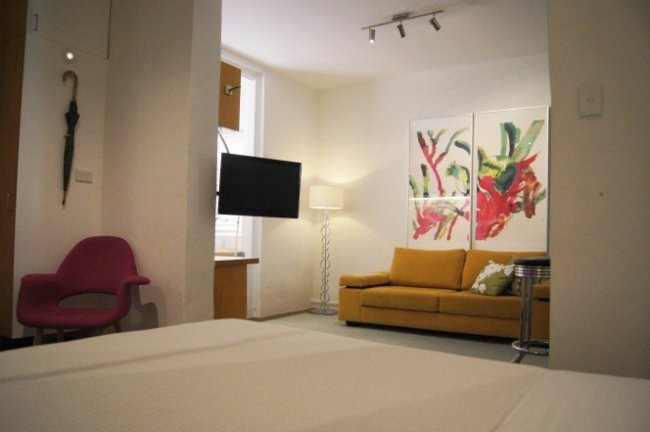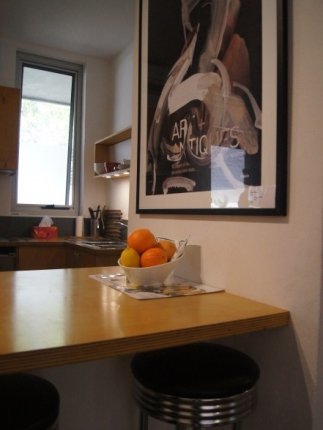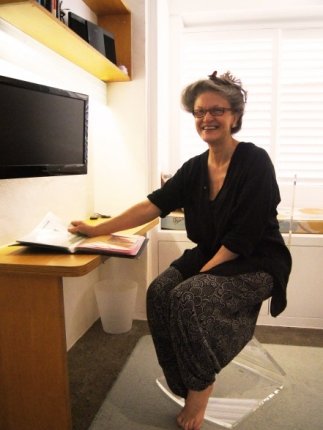 With so many people building bigger and bigger McMansions with endless vast rooms these days, I really love seeing tiny homes that have been cleverly designed. Rosslyn is the same, and passionate about green living and minimising her eco footprint. "I'd always been interested in the use of small spaces," she says. "My son is an environmental scientist – he taught me everything I know. This was his design studio and before then it was a sandwich shop."
When he decided to move to bigger premises, Rosslyn jumped at the chance to turn the studio into short stay accommodation with a green slant, and set about getting council approval and transforming the space into a comfortable abode. Rosslyn says the good bones and high ceilings of the space were one of the features that sold the place to her. "The nice part about it is the ceiling height at 2600 – that's a must, that sense of light and space," she says.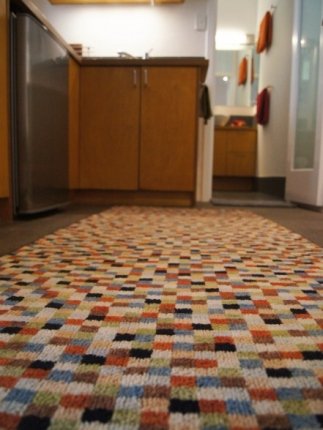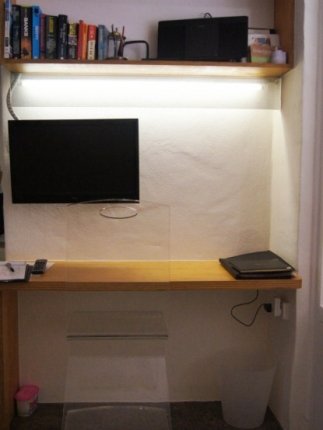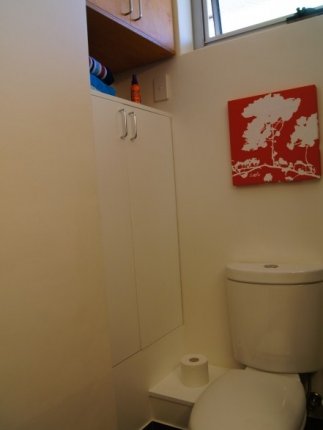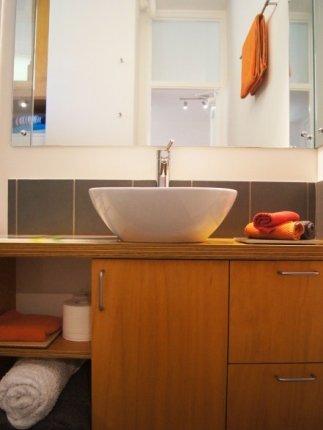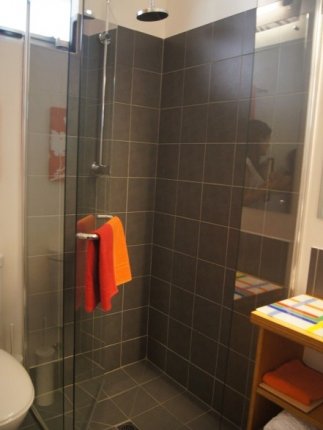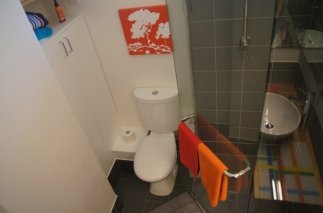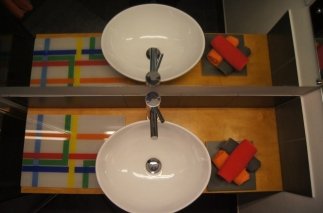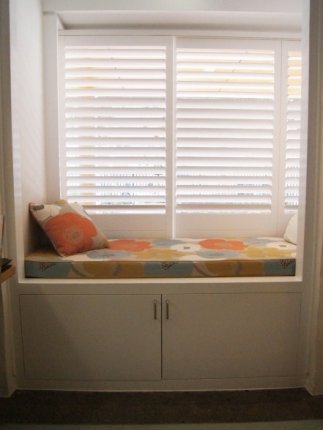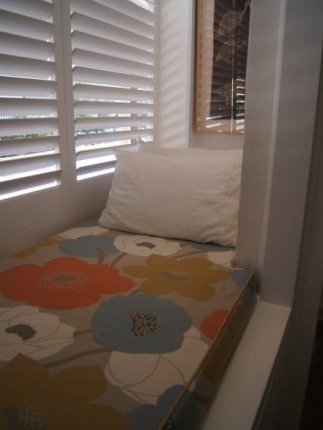 Rosslyn says the total cost of the renovation was $50,000, encompassing everything down to the teacups. "It actually cost $10,000 more to do everything sustainably," she says. "But my son and I had this pact – to make it as green as possible. I've made this as chemically free as I possibly could and bought as many locally made items as possible."
The end result is a lovely light-filled abode with storage cleverly integrated wherever possible, such as under the old shop window that Rosslyn turned into a comfortable day bed.
I can imagine living here – you could comfortably have ten friends over for drinks before wandering out for a nice dinner in Fremantle. Despite its 35sqm footprint, this place doesn't feel claustrophobic in the least. "I don't think I would do anything differently if I did it again," says Rosslyn. I'm in agreement there.
HOME LOWDOWN
THE OWNER
THE HOME
A 1970s sandwich shop-turned-eco-friendly, fully renovated studio apartment that Rosslyn lets out for short-stay holiday accommodation (visit the Cosy Central Fremantle Apartment website here)
LOCATION
Central Fremantle, Western Australia
FEATURES
Waxed aggregate floors, natural clay paints, Murphy bed, shop window turned day bed, LED lighting, eco marine plywood cabinetry (free of volatile organic compounds). Products were chosen principally for their Australian-made label (where possible) or purchased from local Fremantle merchants.
THE DESIGNER
Rosslyn de Souza
PHOTOGRAPHY
Simone Anderson of Four Storey Photography