Posted Monday, November 10, 2014 in:
Home Envy
Would you buy the house next door to your best friend's? The owners of this beautiful cottage did.
Ninka and Gus Sampson had always enjoyed visiting their best friends in Shenton Park, whom Ninka had known since her school days – and they had always admired the pretty weatherboard house next door, built back in the 1910s. "I used to visit my friend and look longingly at this house, thinking how lucky you would be to live in such a gorgeous house!" laughs Ninka. "Four years ago, it came on the market - and we had just sold our home in West Leederville and were thrilled when we were able to buy it. I loved the facade. We had lived in a weatherboard house a few years prior in Leederville and I have always loved them."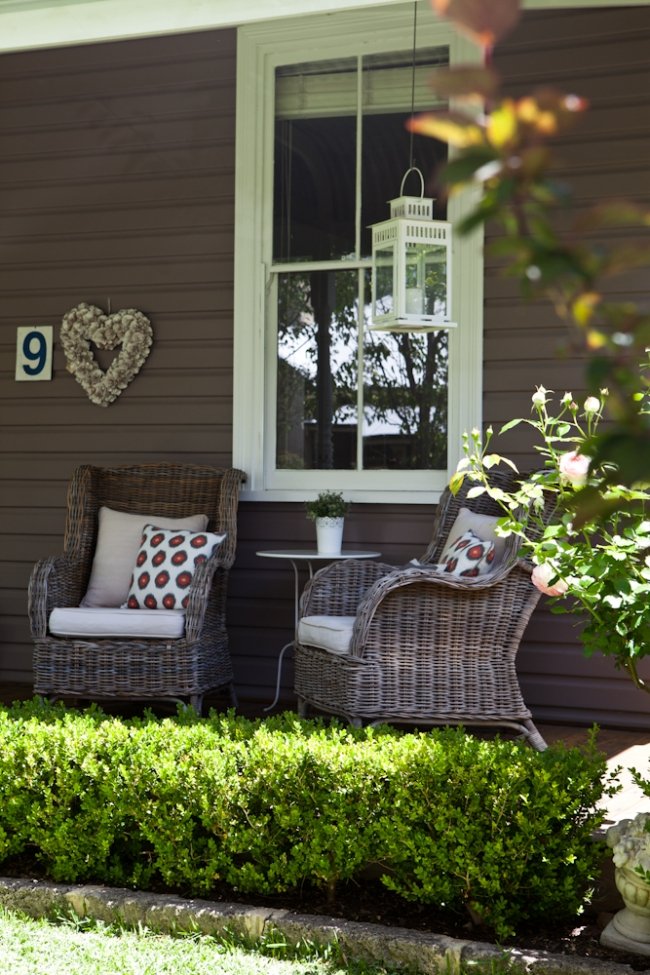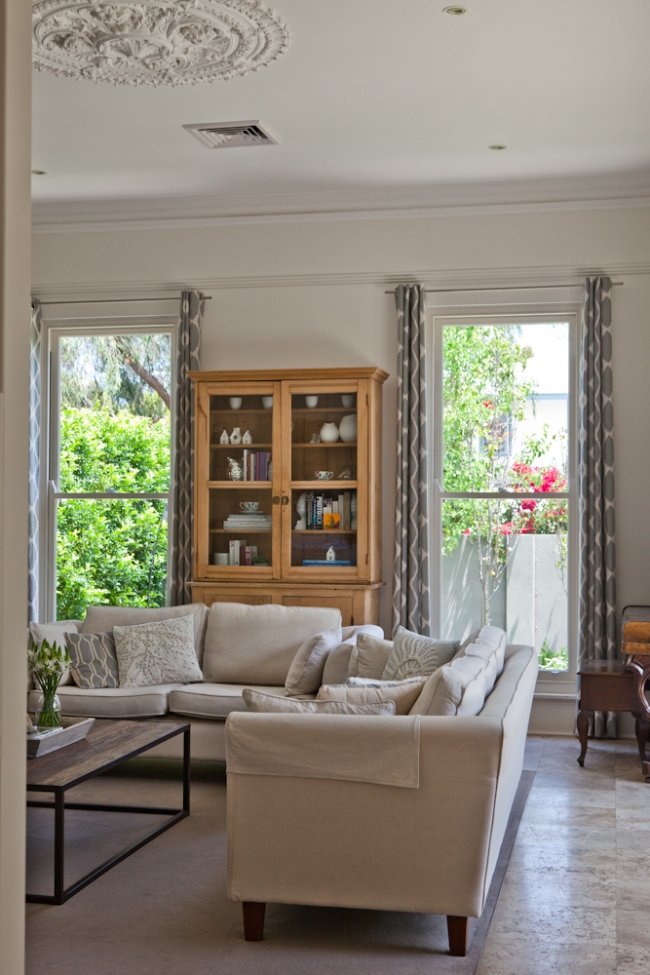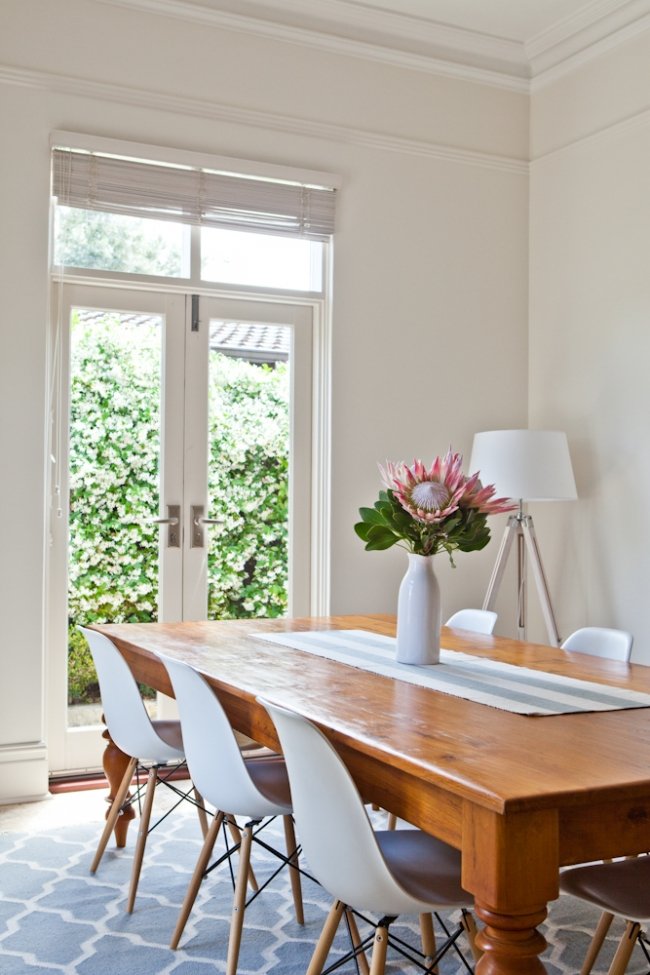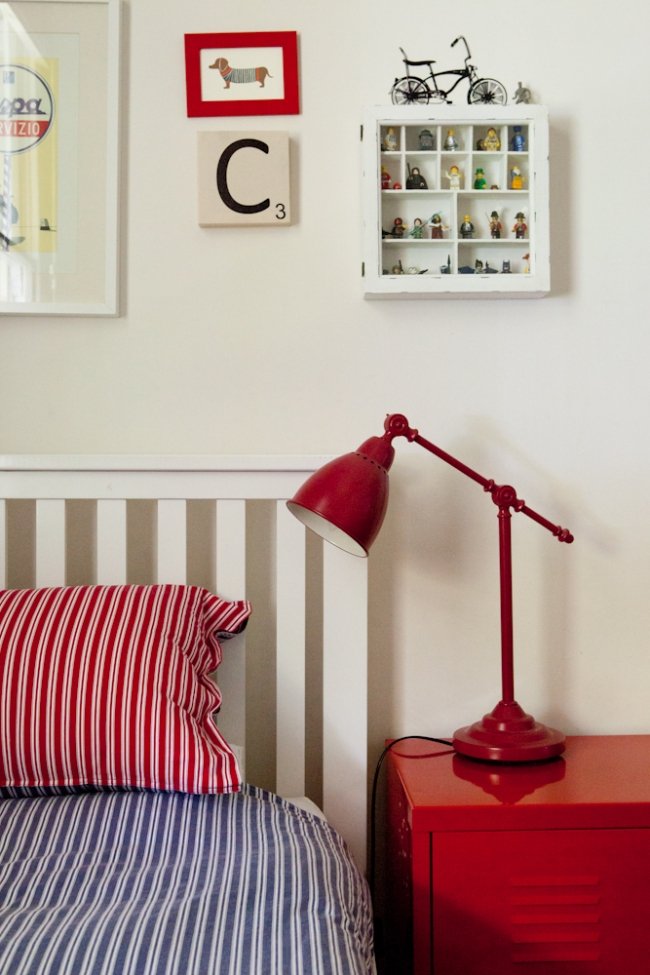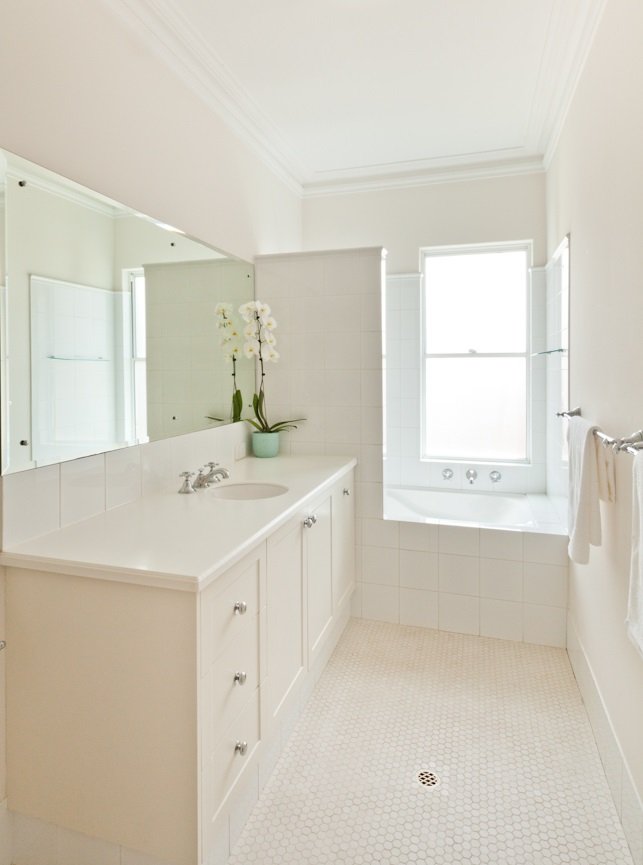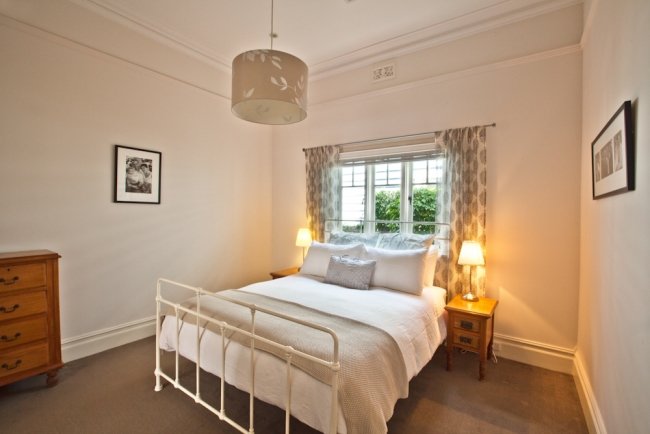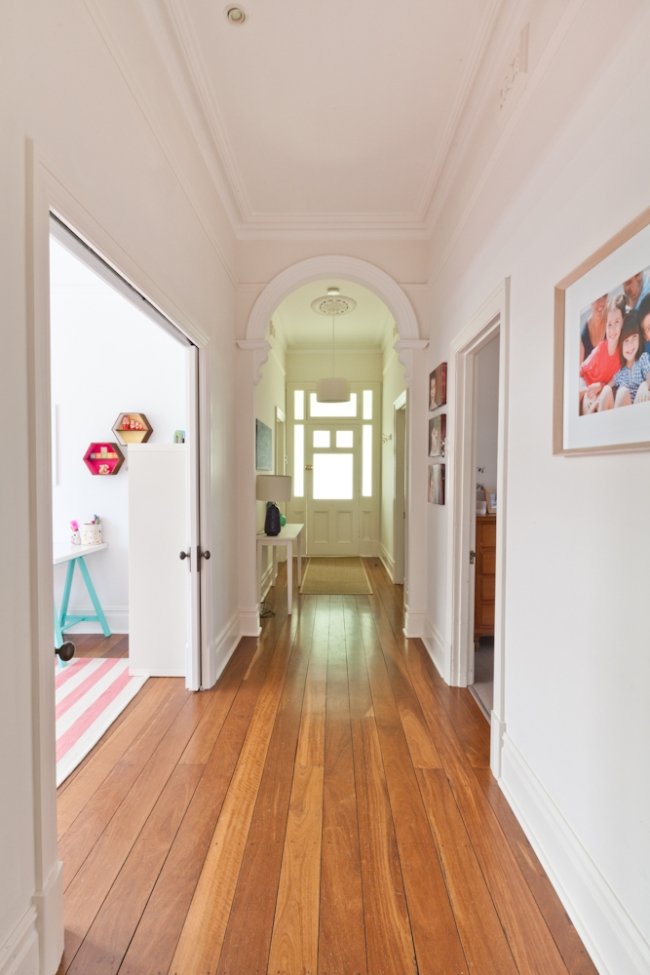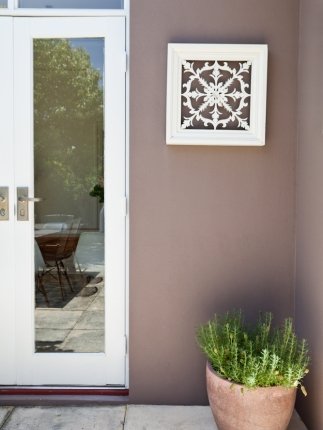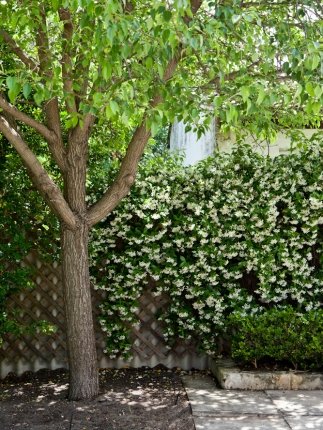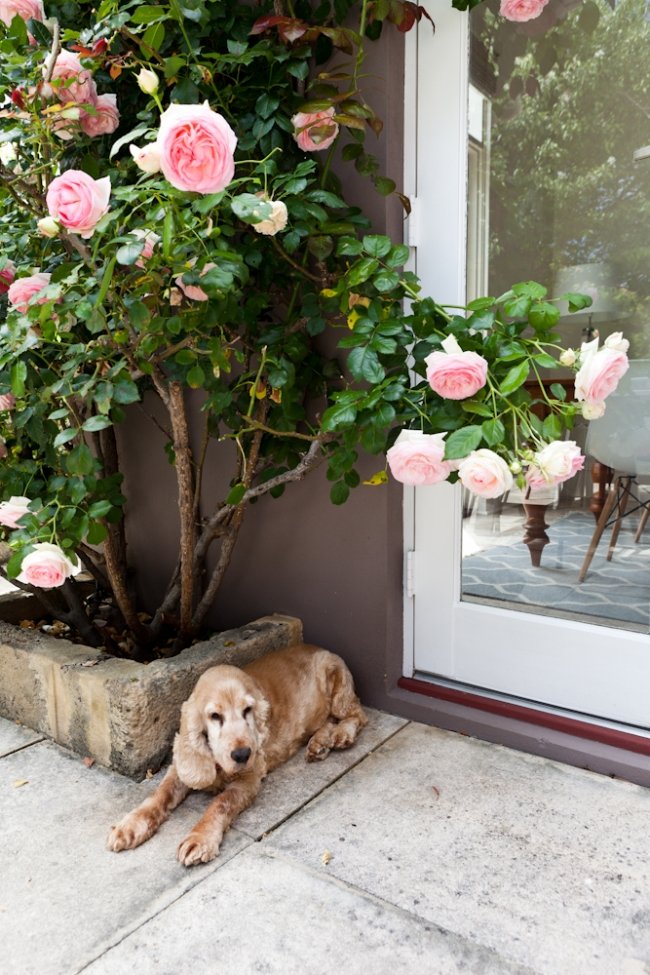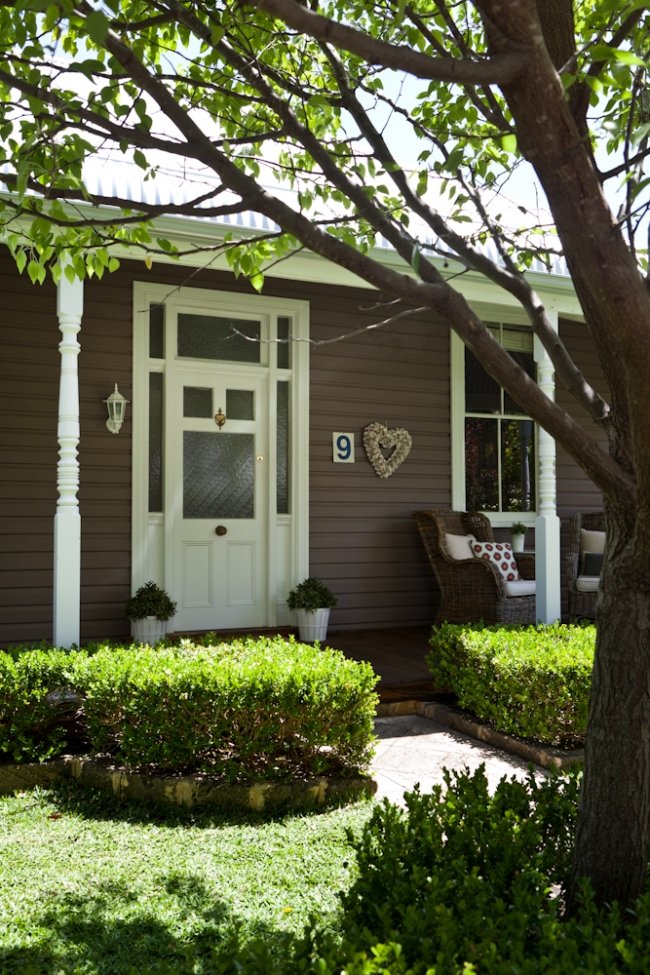 Now the hundred-year-old house is home to Ninka, Gus and their three kids Cooper, 10, Bella, 8, and Elsie, 6, and their adorable 14-year-old cocker spaniel Maisie. Ninka says hi to her best friend, who she has known since her school days, over the backyard fence (and her best friend's husband is Gus's best friend, too). "We love to have barbecues and our kids run back and forth between each other's houses through the day," says Ninka.
The house (which is currently for sale) was already extended when Ninka and Gus bought it, and the previous owners had done a beautiful job of maximising the light in the rear extension and keeping elements such as the 12 foot ceilings and wide skirting boards and architraves. This house has a REALLY nice feel. "I try to put my finger on what it is and I think it is just so peaceful," says Ninka, as we sit on the couch in the living room scoffing raspberry shortbread cookies from For the Coffee Table nearby. "You come home and just sit here and go 'aaaahhh.' It has a really nice feel. I think it is a very pretty house, which is not too fancy in its character features. It is a really nice home to spend time in and it's not too precious, so our kids can feel at home."
While Ninka decorated her three kids' bedroom in fun, colourful ways, she gave the big open-plan living area a more relaxing, neutral feel. "The living areas I have tried to keep quite neutral and quiet, and it is a very peaceful space to live in, which helps calm down three crazy young kids!" she says.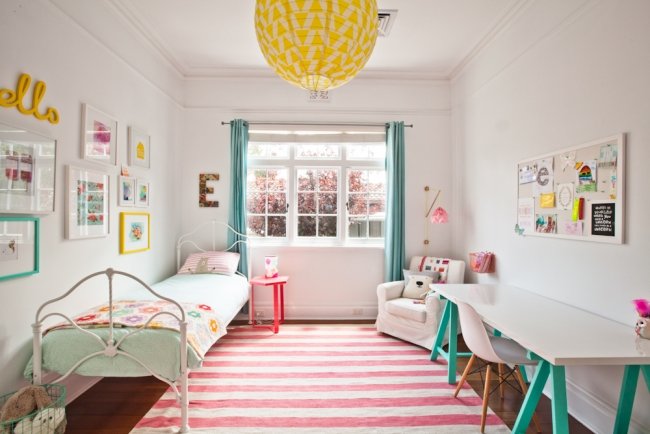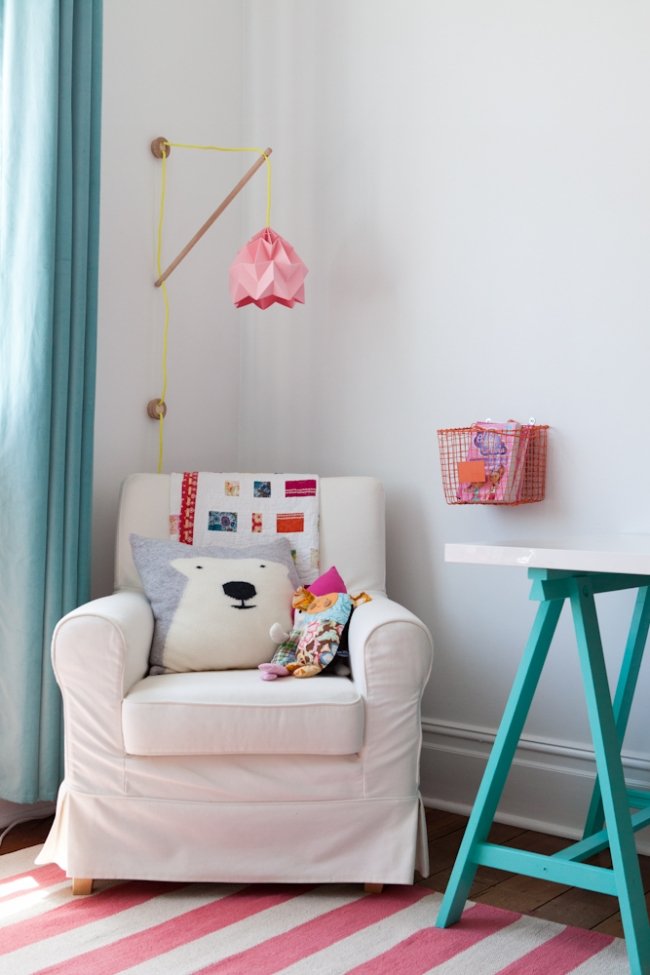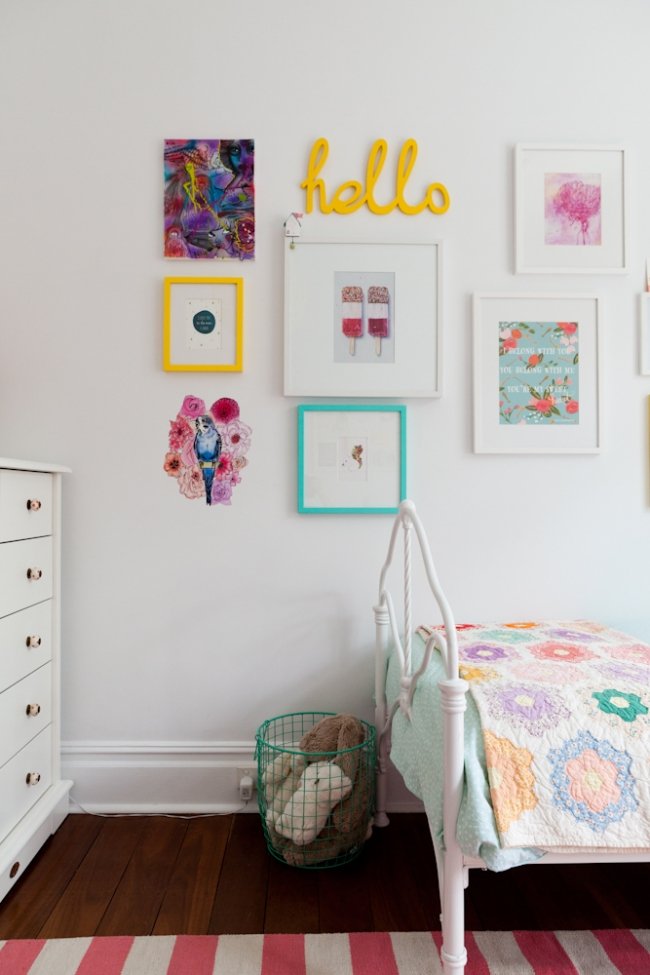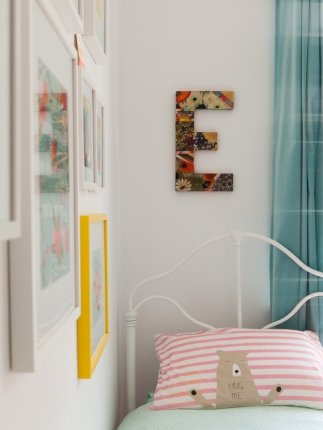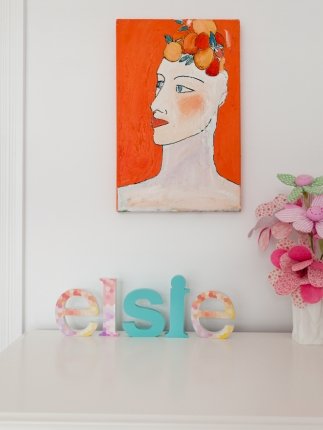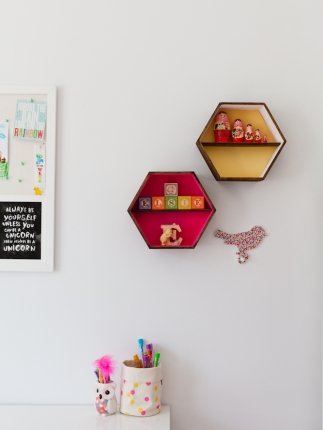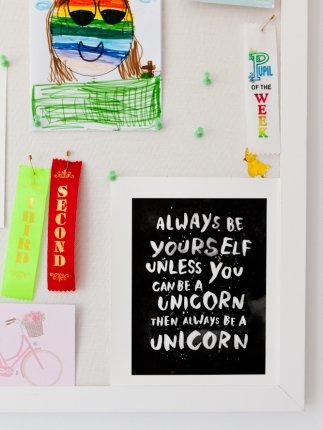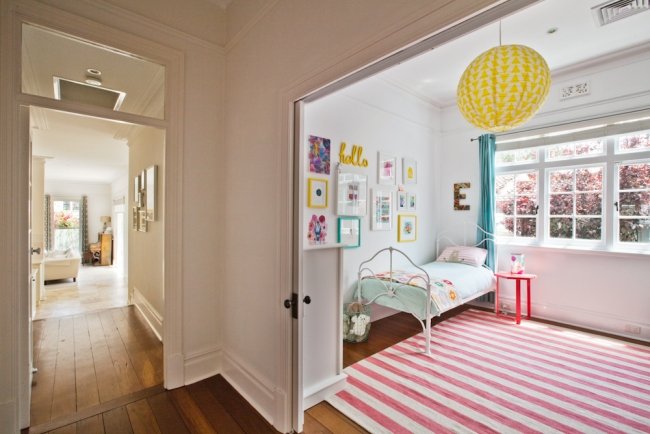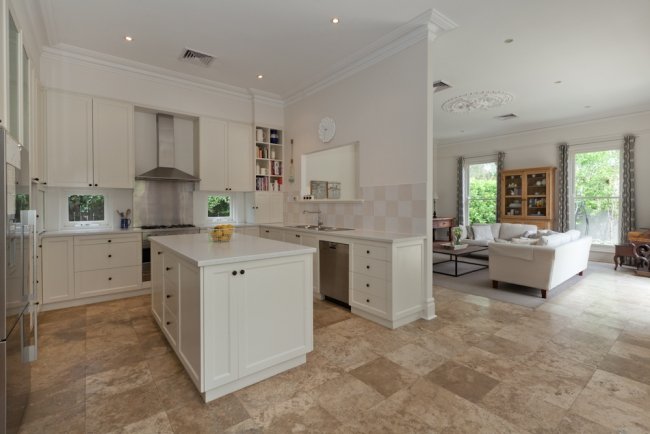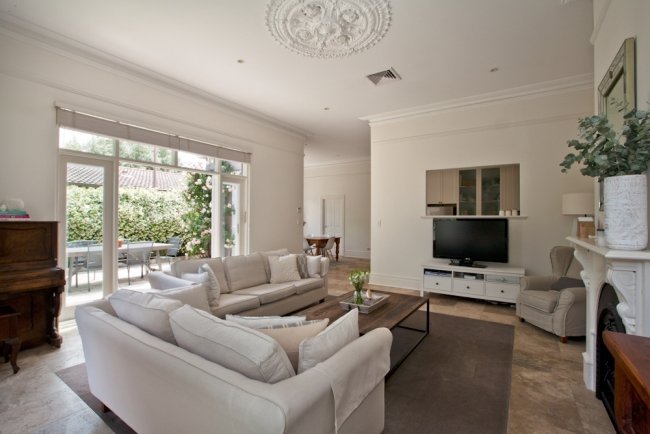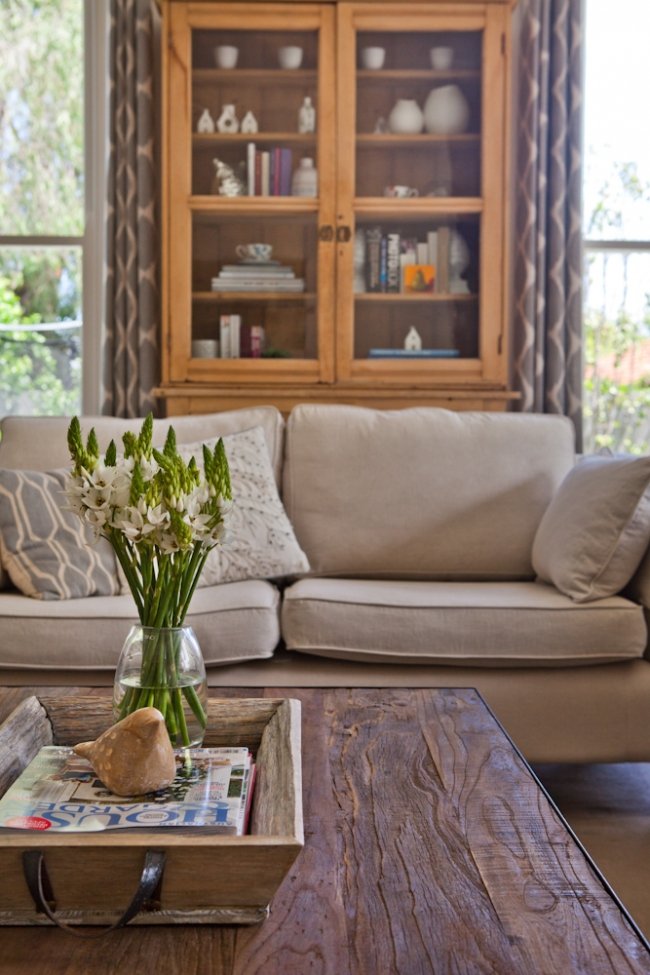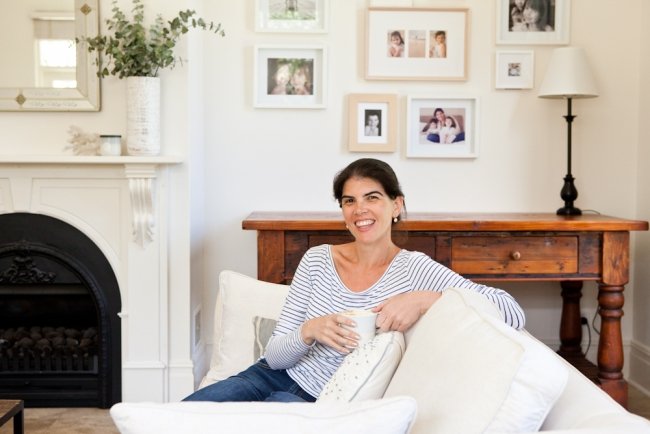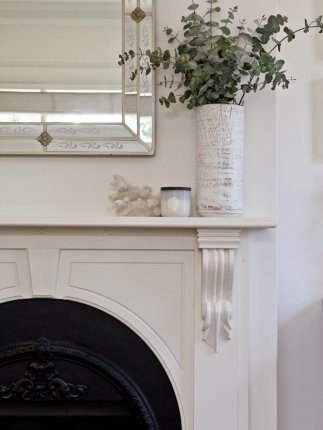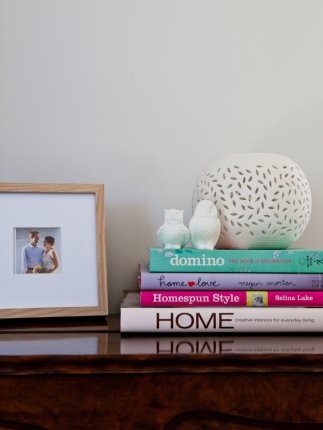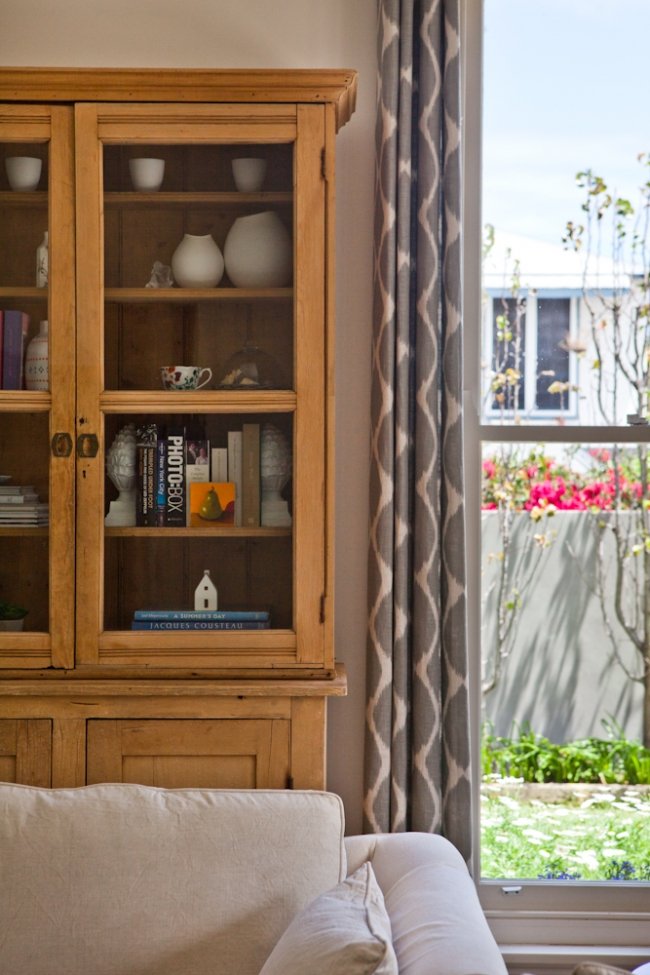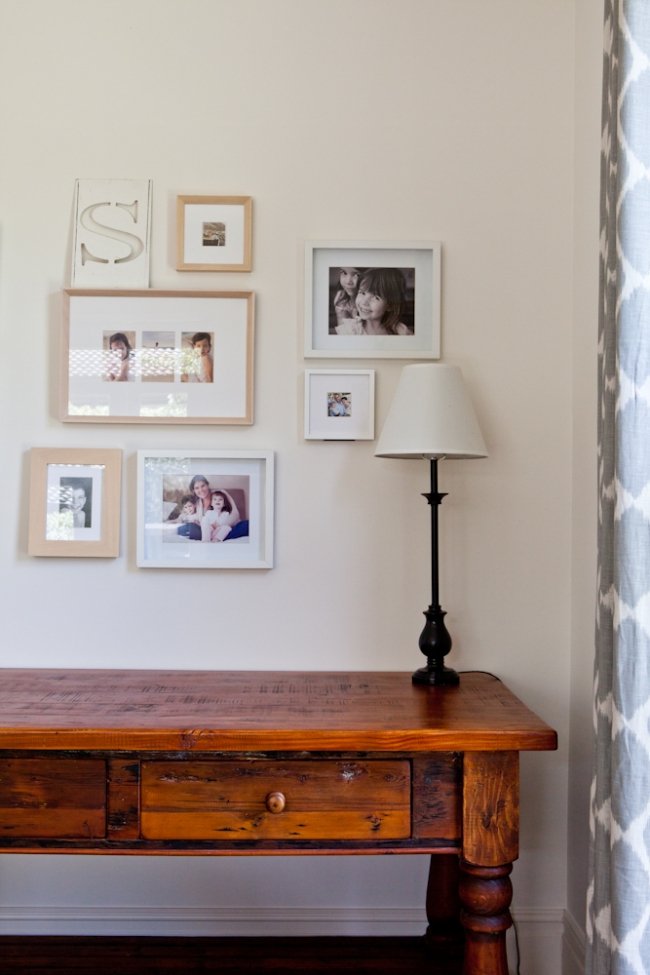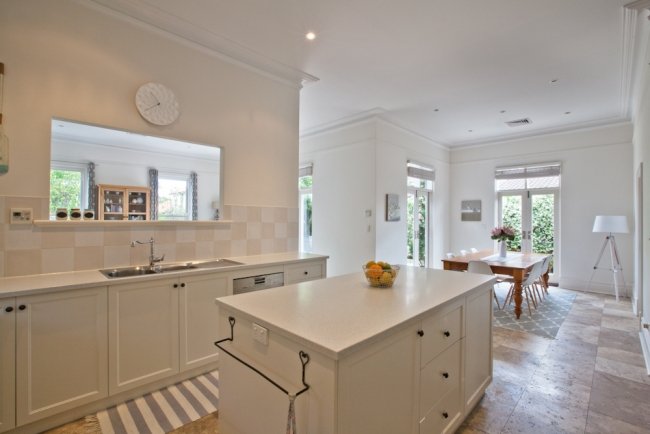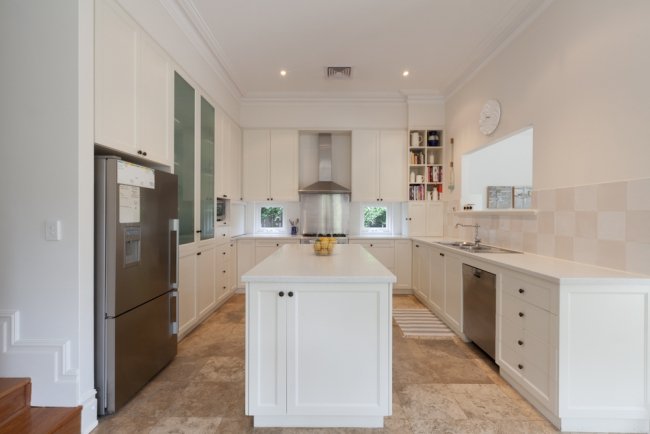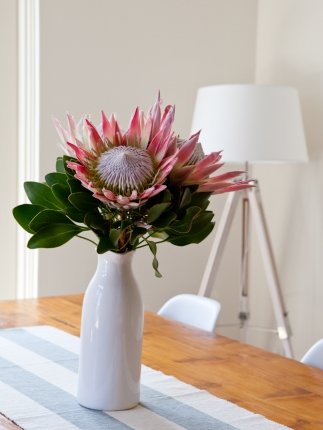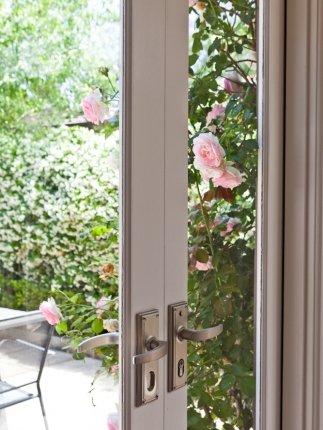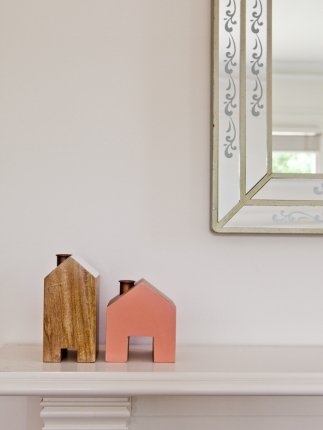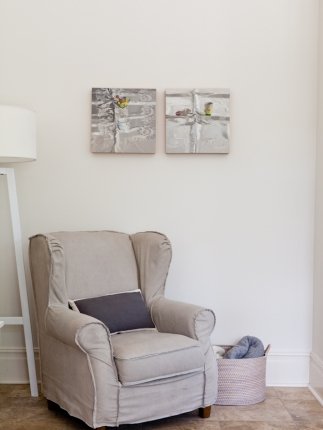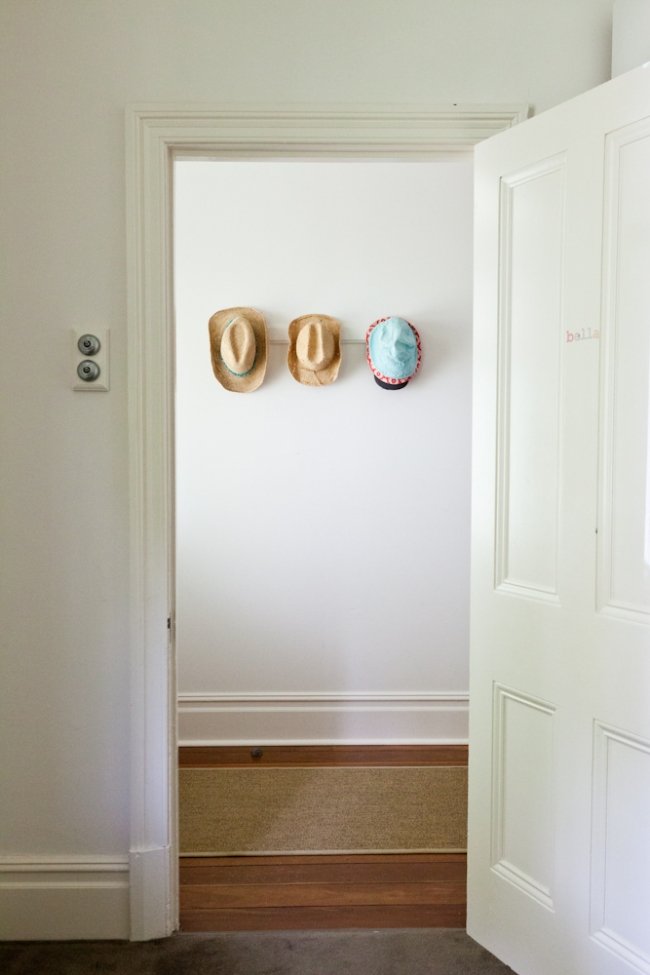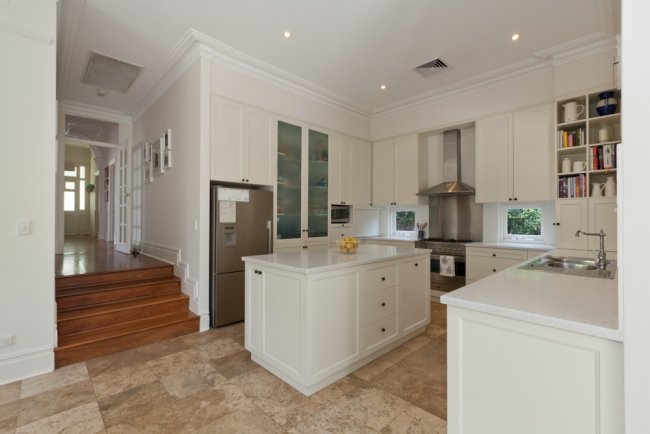 Jarrah floorboards run through the original part of the house while travertine flows through the living areas. "I have never had stone floors before and was worried they would be cold but they are so hardy and actually lovely to live on, especially in summer," says Ninka. "The kitchen has painted timber cabinet doors and acrylic bench tops which are bullet-proof and really low maintenance. All the window frames and doors are timber which I love." They look out onto gardens scented with pink climbing roses and star jasmine. "We entertain a lot during summer with barbecues in the backyard and lots of our friends and children around," says Ninka. "The house is great for summer entertaining with the kitchen and living feeding directly out to the yard. And having a big island in the kitchen makes prepping food and cooking really social."
Ninka loves older houses and older furniture and is a huge fan of browsing Gumtree. "I like to have things that feel like they're a little bit one-off. I've always had to decorate on a pretty strict budget, so lots of the furniture and art in our home is handed down from generous family and friends, or scored on Gumtree. Friends are always saying to me, But I never find anything on Gumtree! I say you just have to look! If you look every day you will find amazing things." She tells me she has always loved decorating – and it appears she has always had good taste. "I wanted Laura Ashley wallpaper for my 13th birthday," she laughs. I recall that for MY 13th birthday, I got a faux-fur picture frame and a plastic blow-up chair. Not quite the same level of class.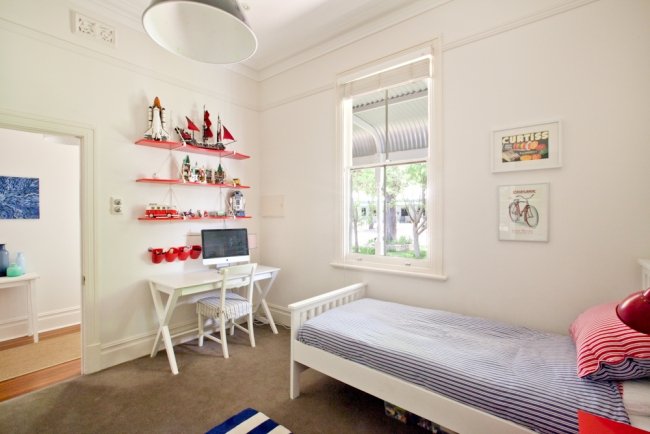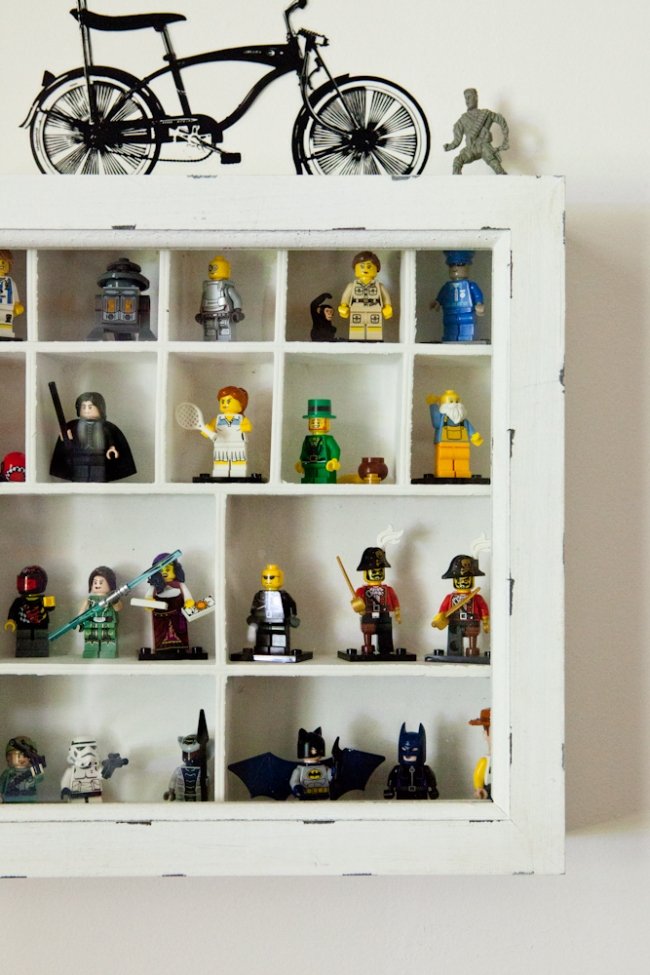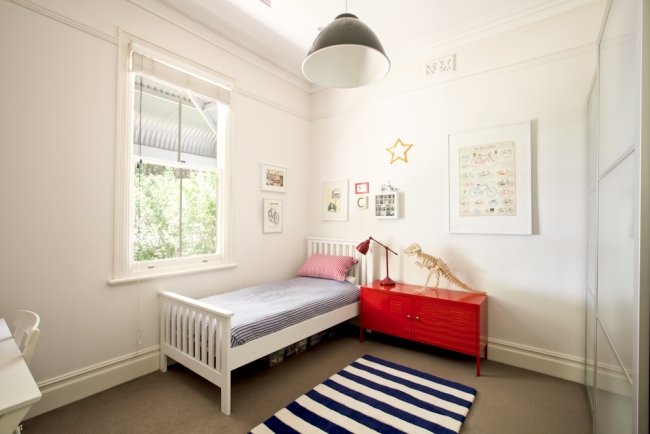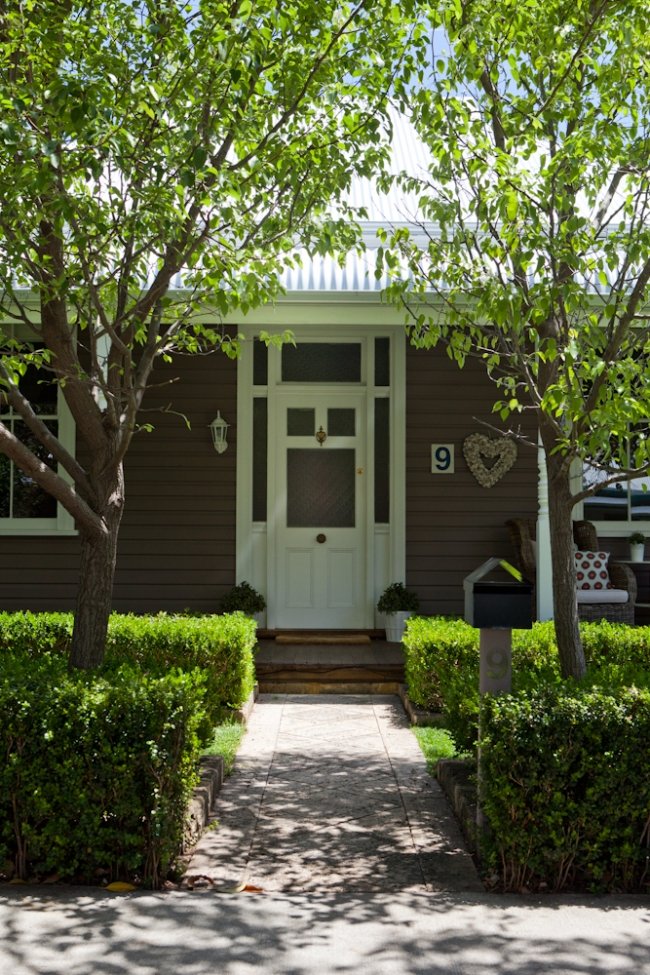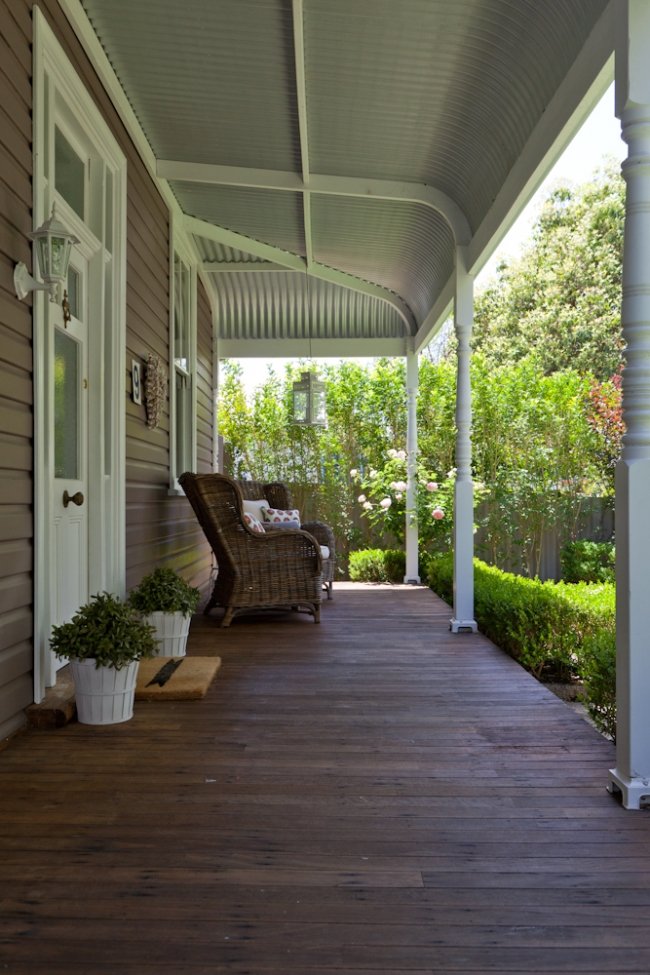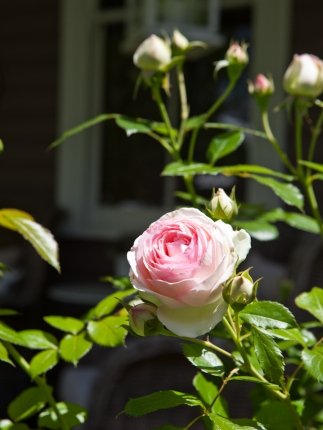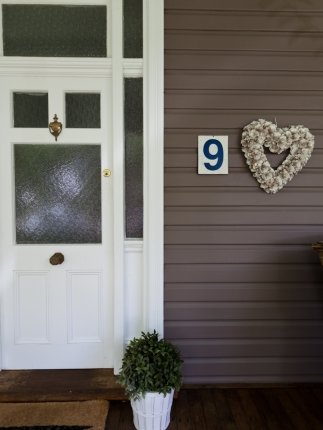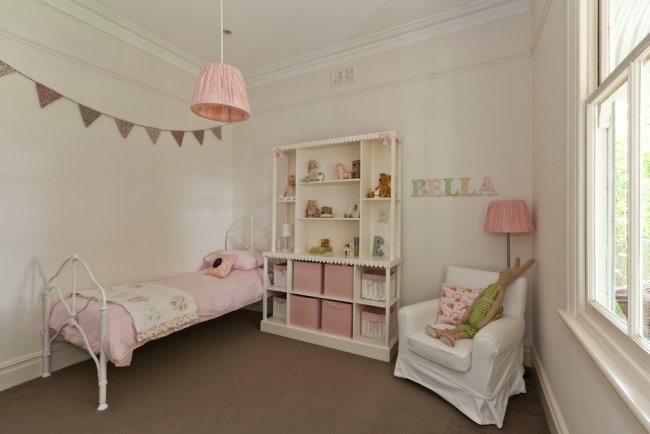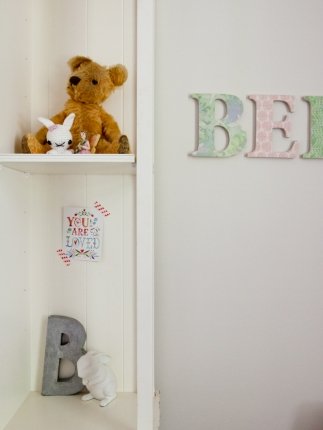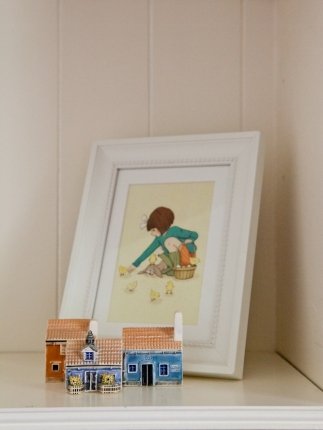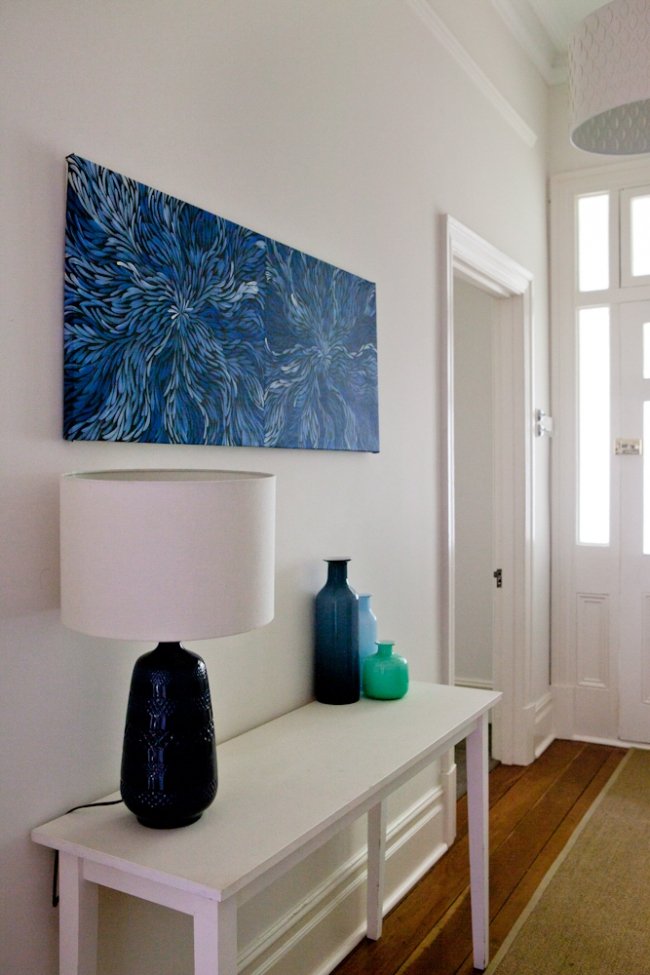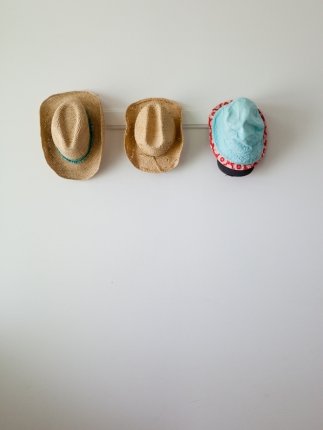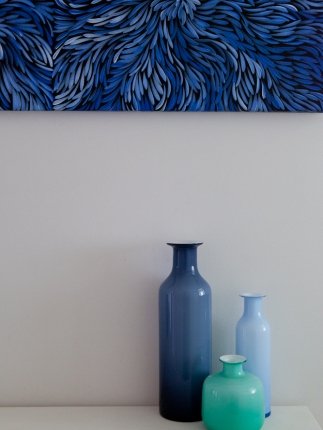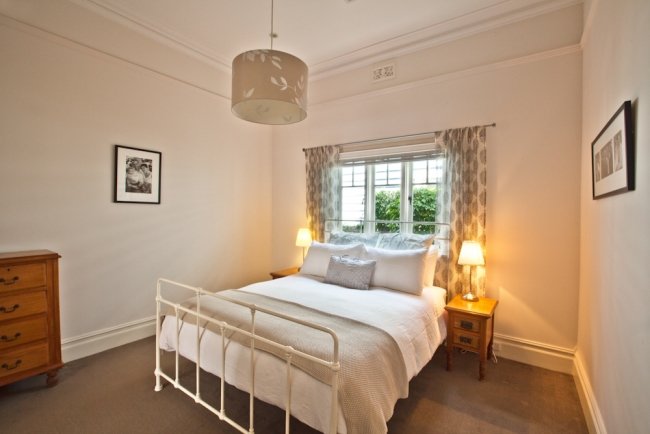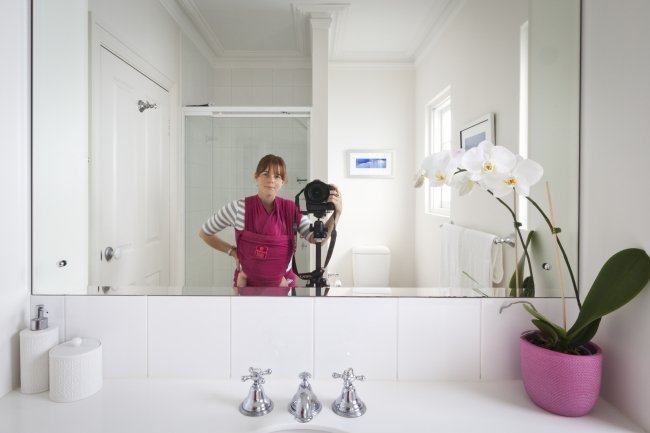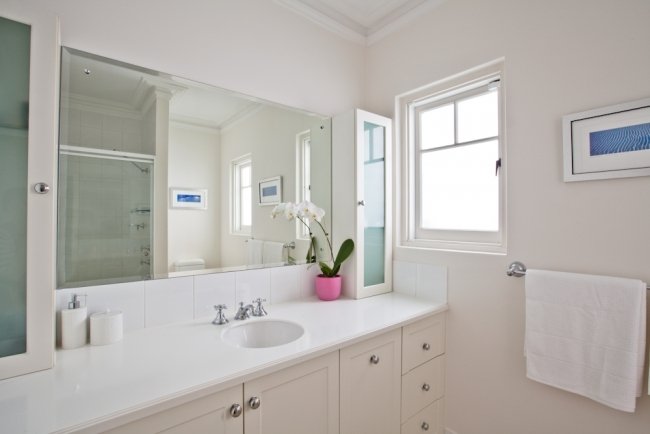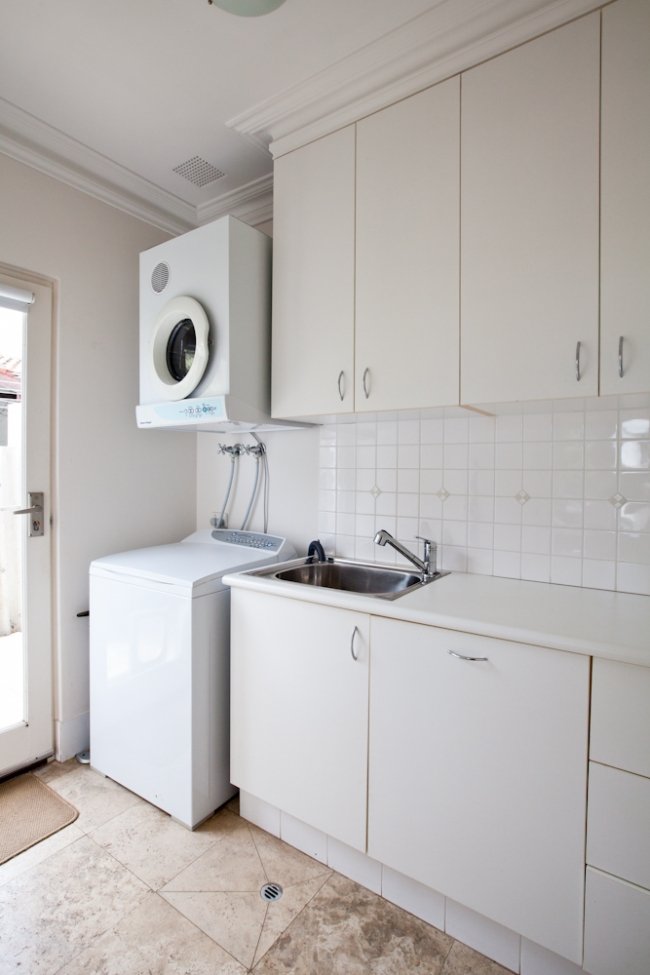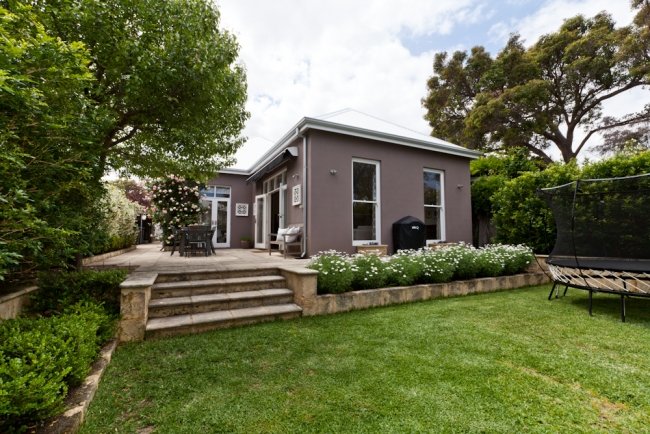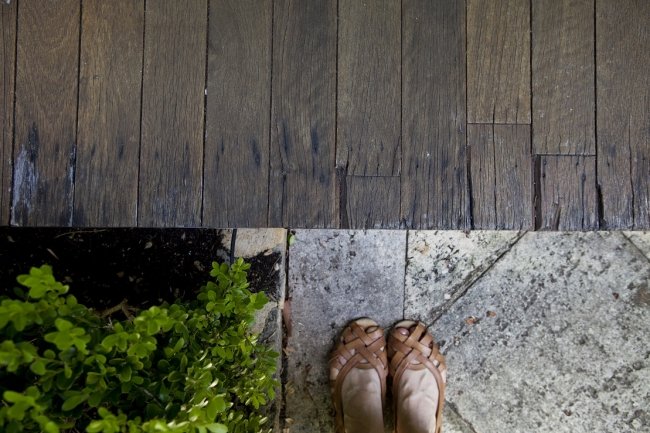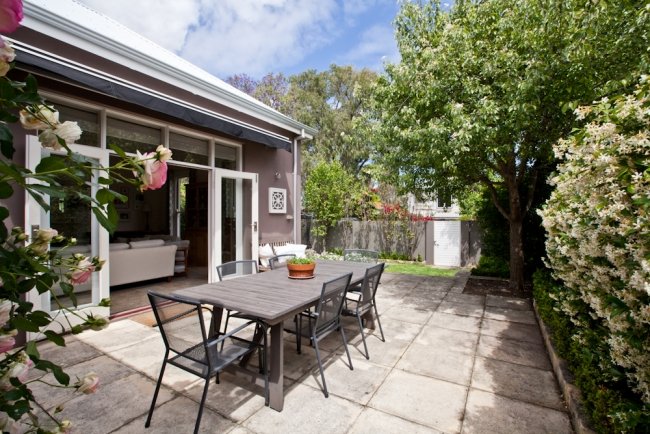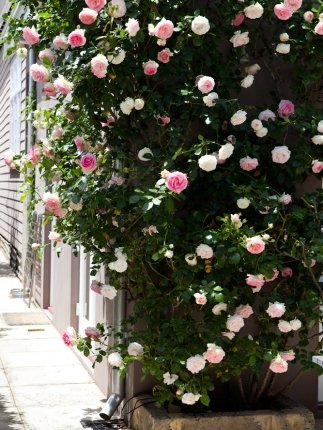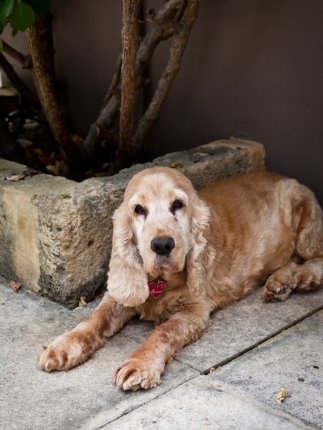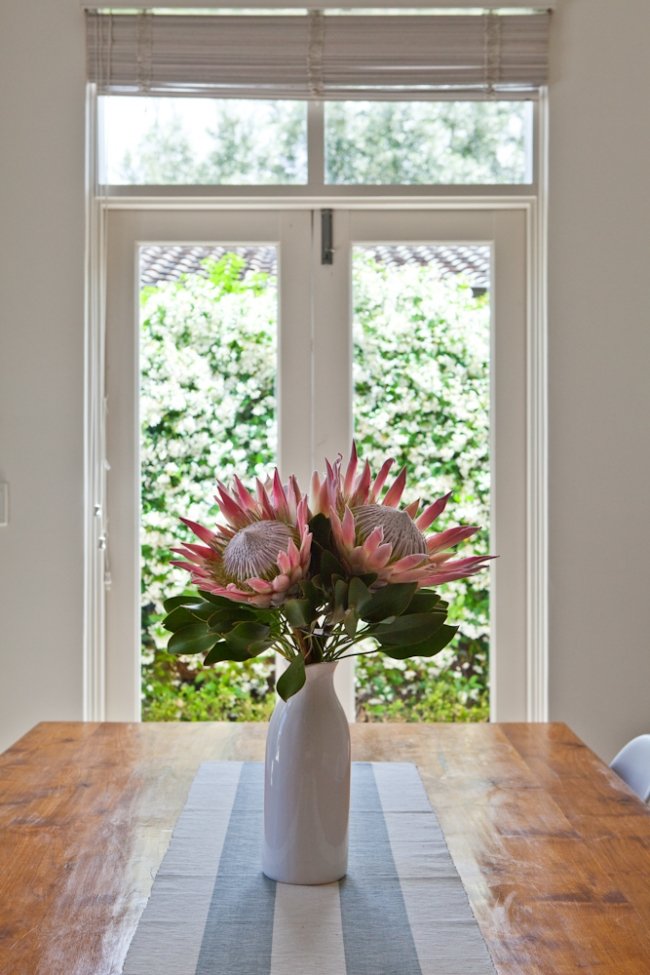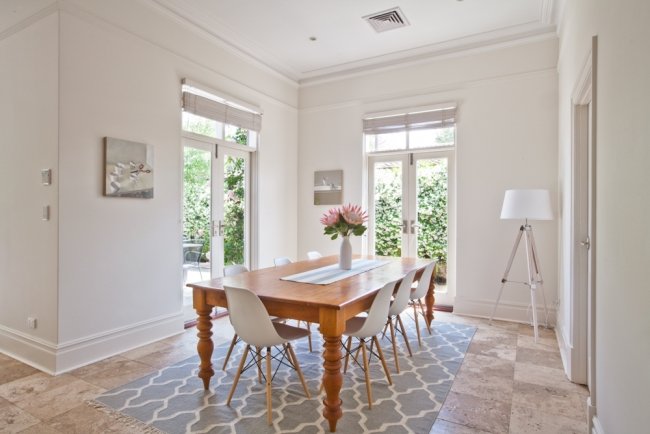 And even though Ninka has gotten the house looking picture-perfect, Ninka and Gus are now putting it on the market! "When we moved here four years ago, we were like, 'this is it'," says Ninka. "But I've never lived in one place for more than four years. Even as a kid we were always moving, or my mum was always swapping rentals. I like living in new places."
And they spied a renovation project that was too irresistible to resist. "We have bought an old federation home a few streets away, which needs a full renovation and extension," confides Ninka. "It is original condition and has been owned by the same owner for over 50 years and she has maintained it beautifully. We have renovated two older homes in the past, an 1890's terrace and a 1930's weatherboard, both in Leederville, and built a new home in West Leederville, and we are really excited (or mad!) to get stuck into a new project!"
Could you live next door to your best friend? Would you want to – or does distance make the heart grow fonder? Would living next door to your best friend result in too many fun distractions and endless procrastinating, like sneaky coffee gossips when you have a deadline looming? I think it's probably a very good thing my best friends don't live next door because that would definitely happen to me! Maya x

This story was sponsored by Eye Glass Discounter, who specialise in discounted prescription contact lenses as well as stylish glasses and sunglasses across a range of selected designer brands.
HOME LOWDOWN
THE OWNERS
Ninka and Gus Sampson, who live with their children Cooper, 10, Bella, 8, Elsie, 6, and 14-year-old cocker spaniel Maisie
THEIR HOME
A 1910s renovated character home with rear extension
LOCATION
Shenton Park, Western Australia
PURCHASED
2000
THE INTERIOR DESIGNER
Owner Ninka Sampson
FEATURES
Weatherboard cladding, four bedrooms, two bathrooms, front veranda, open-plan kitchen, living and dining, alfresco entertaining area, bleached jarrah floorboards, travertine floors
PHOTOGRAPHY
Heather Robbins of Red Images Fine Photography (with assistant baby Luke)
THE SELLING AGENT
The home is on the market with Bellcourts.