Posted Tuesday, December 18, 2012
I've always loved houses that look like they could be just a little bit haunted. I love old Victorian mansions with tiny windows and turrets, and nearly wept bitter jealous tears over the one in Practical Magic. I like dilapidated Federation houses surrounded by tangled gardens that make you think a crazy person could live there.

I even like new houses that look old and creepy. There's a great house near my parents' place that you just KNOW the owners had fun building – it looks like a castle with towers, the garden is filled with topiary in big pink pots and the wrought iron gates look like spider webs with big spiders in them. Okay, so that one just sounds funny, but I swear at night-time it gets its spook on! I've always loved the idea of living in a house that sends just a little bit of a shiver up your spine.

So when I first saw photos of 1886-built Trevorick House in Penguin, Tasmania, I was entranced. I was definitely not the first. Owners Janet and Brad Mears have loved the house since they were children growing up in this small seaside village, and finally made the house their own 12 years ago.

Built high on a knoll in 1886 for a local carrier, the two-storey Gothic revival style house has become a landmark in Penguin, a quaint seaside town named for the penguins that nest on its beaches.

Tourists stop to photograph the house, children tell ghost stories. In the introduction to her book Trevorick House, author Ann Keesing writes, "As my part in writing this book was to research and compile factual information, I did not include the ghost of the lady in grey, the hanging from the external stairwell, blood on the stairs or any other tales associated with the "Spooky House!"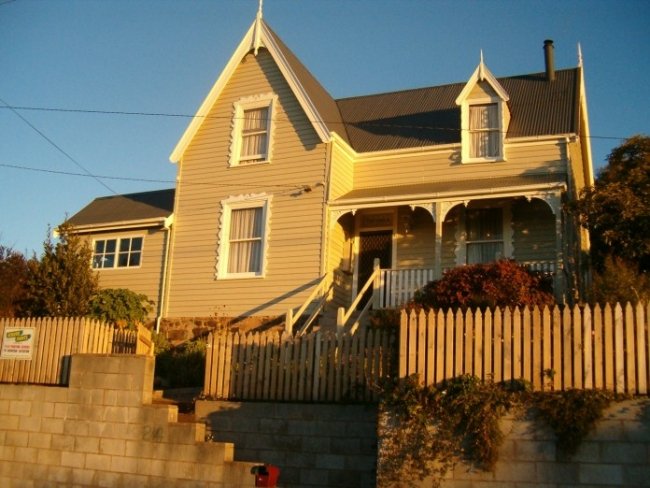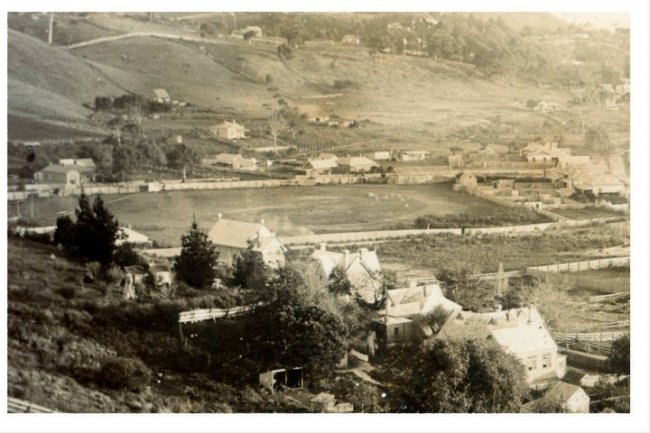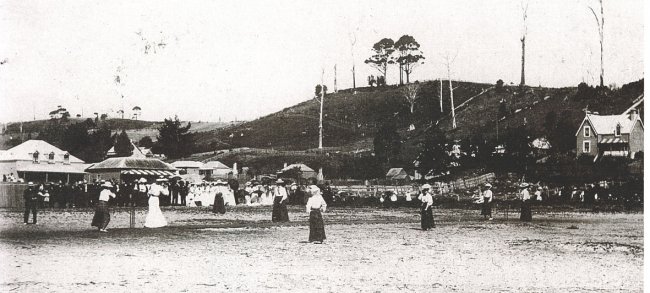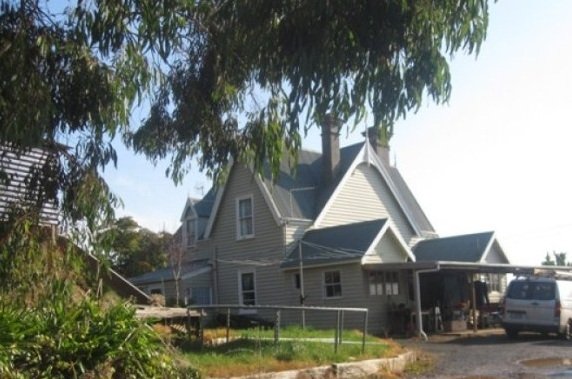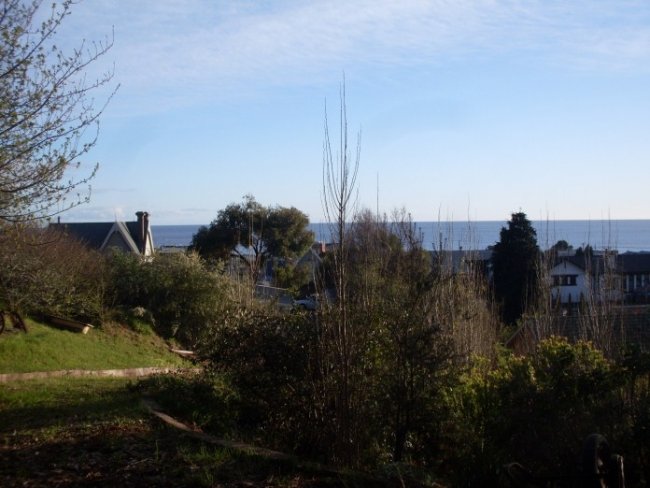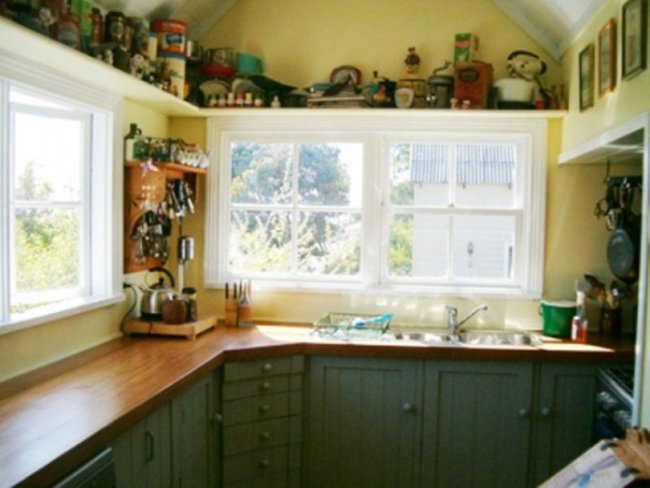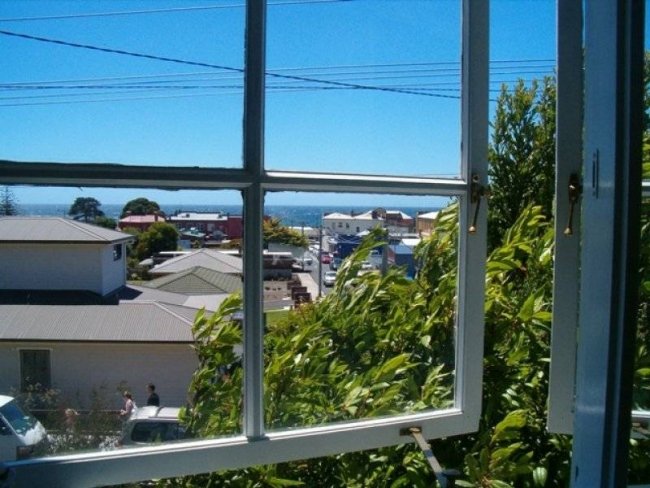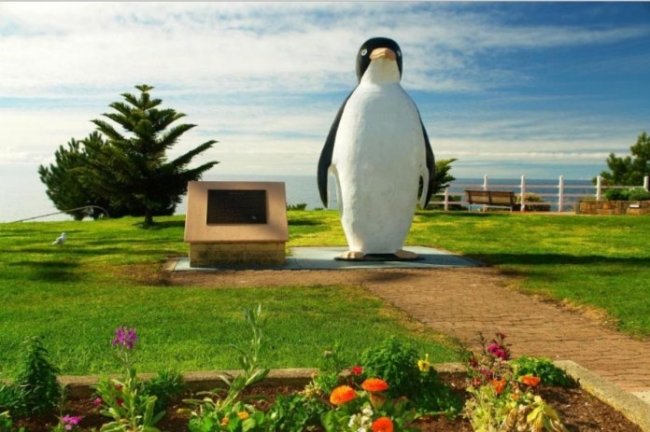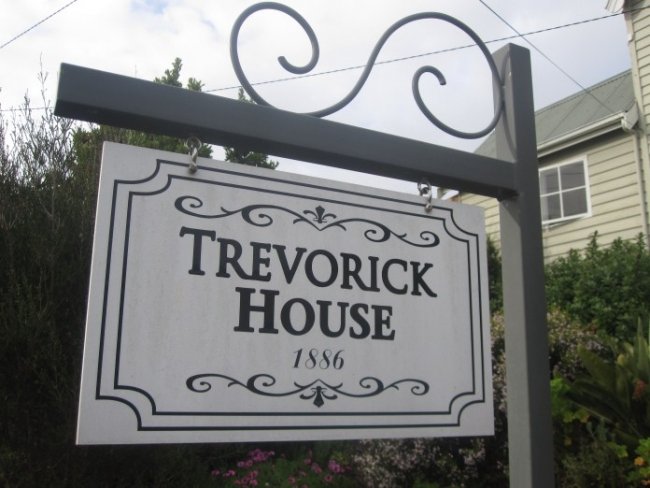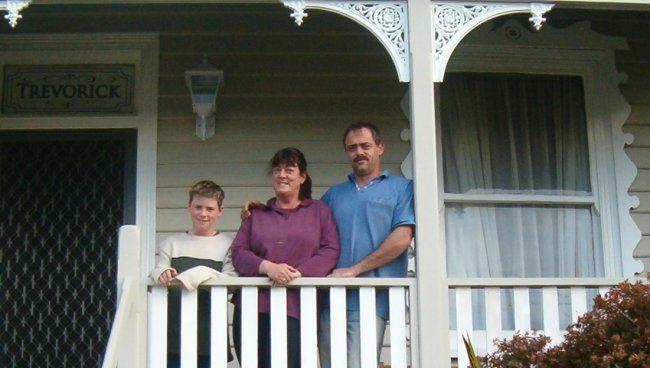 Like many kids who grew up in Penguin, Brad and his friends thought the house looked haunted and over the years it earned a bit of a neighbourhood nickname as 'the spooky house'. Janet says until 1990 the local primary school was situated diagonally across the road, with the house high on a knoll overlooking the boys' playground area. "I am guessing that it was the boys with their vivid imaginations who nicknamed the house!" she laughs. "When I told my eldest son that we were going to buy the house he said, "Not the spooky house?"

But for the Mears family, "the spooky house" became their comfortable, warm, inviting and well-loved family home. "When we first moved into Trevorick House a few people told us that it was haunted, but we always felt safe there, I never once felt it was spooky," laughs Janet. "I have always loved old houses and there are not many in Penguin that really catch the eye like this one. I had a childhood fascination with just about every old house that I came across and always dreamed of owning an old weatherboard house with a veranda of my own one day. Never thought it would happen though!"

Janet says they weren't looking for a house at the time, but they saw a For Sale sign out the front in 2000 and went to just look. "As soon as we looked through we just knew that it was our new home," says Janet.

But the house needed a lot of work. "The house was in quite poor condition and a lot of problems had been covered up," says Janet.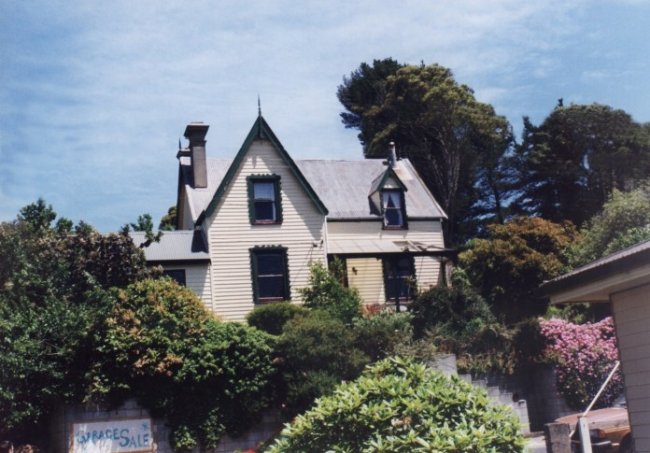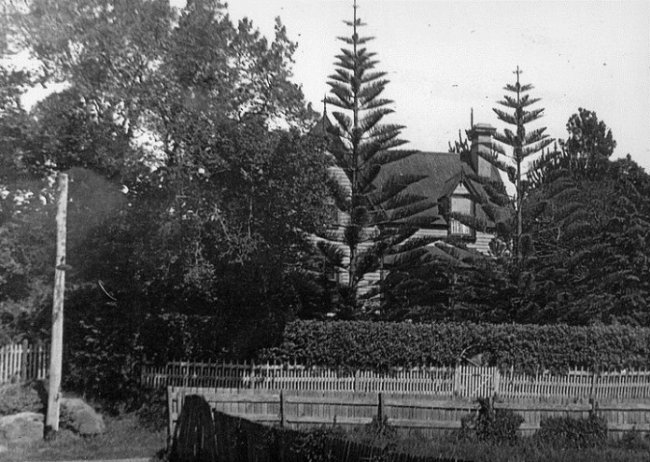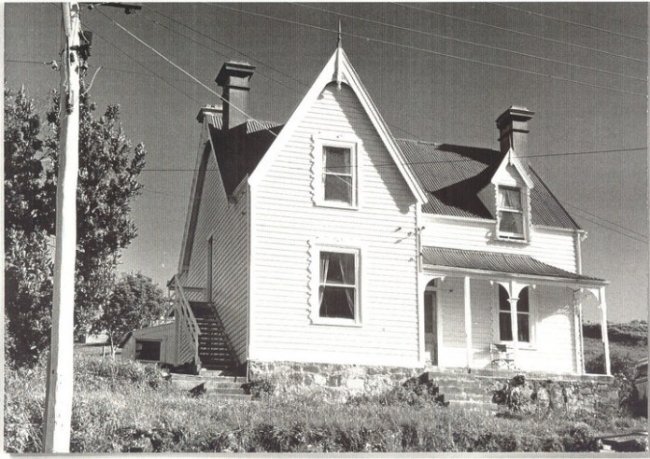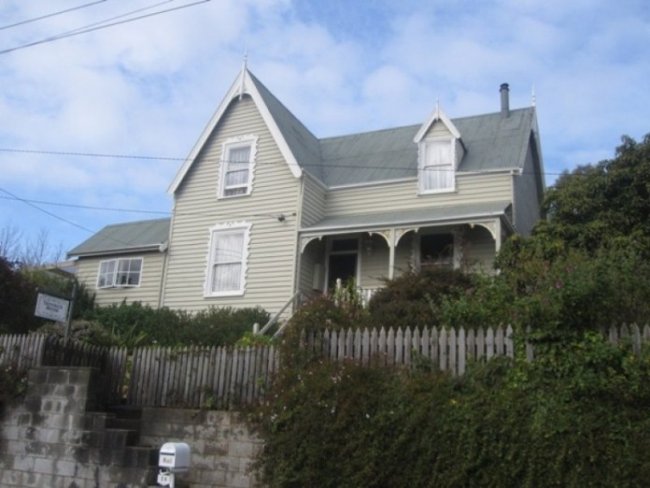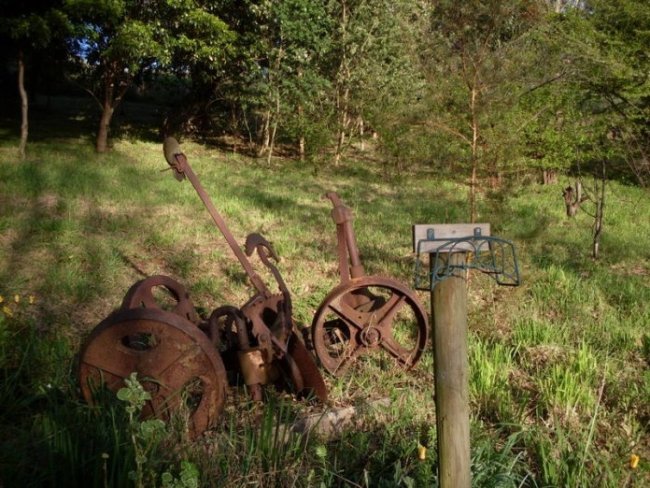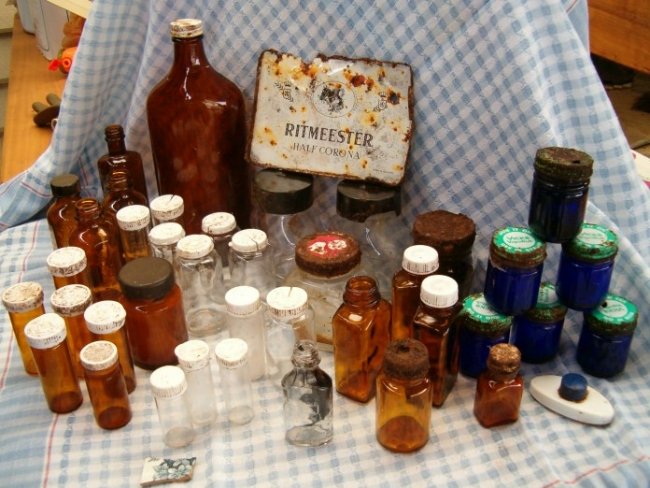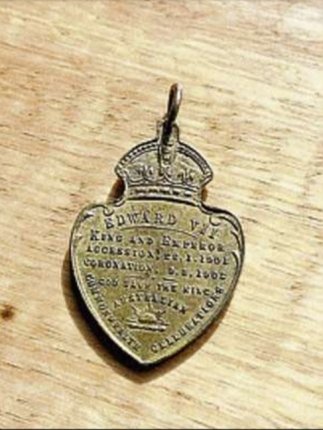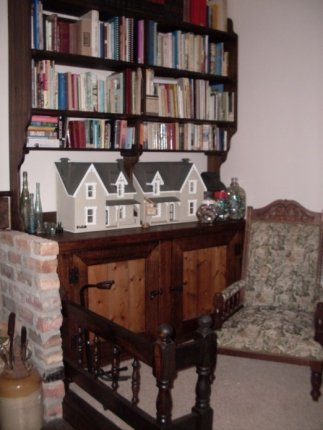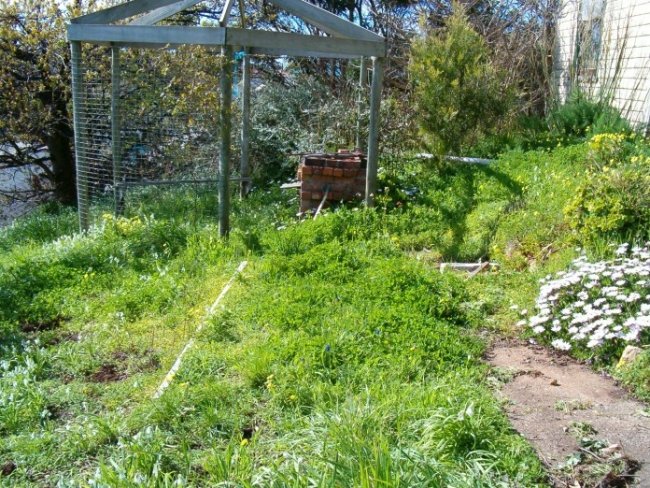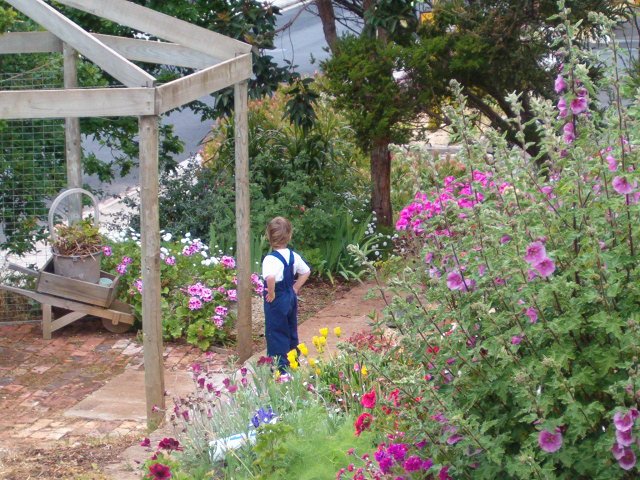 Rotting studs and disintegrating joists and floorboards were a few issues the Mears fixed – they also added a laundry, a garage, a garden water feature, turned a former schoolhouse in the garden into a self-contained cottage, completely re-landscaped the gardens and upgraded the old kitchen, amongst other things, and lived there happily for years. Their son Jake grew up in the house, and the Mears frequently hosted Christmas, with family and friends coming to stay.

As a kid, Brad remembers going with his dad and granddad to look at buying Trevorick House in 1972, decades after the house had been purchased by the government and used as a maternity home.

"It was in quite poor condition," says Brad. "I recall Pop telling my dad to take a second look at the other place." He ended up buying 'the other place' - an even older house down the road called Watcombe House. "28 years later, I remember Janet being quite surprised when I agreed to buy 'her' house!" says Brad. "I guess it had something to do with my childhood at Watcombe… I'm not particularly interested in the history of a place, or who lived there – unlike some," he adds, laughing, "but there is definitely some sort of connection, as if it was built for us to come along some 120 years later."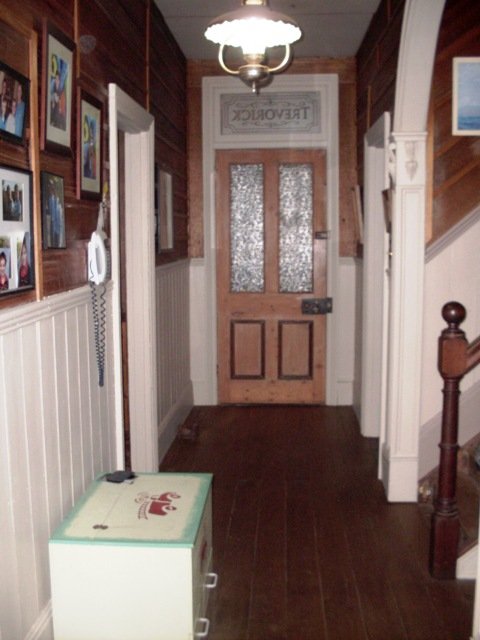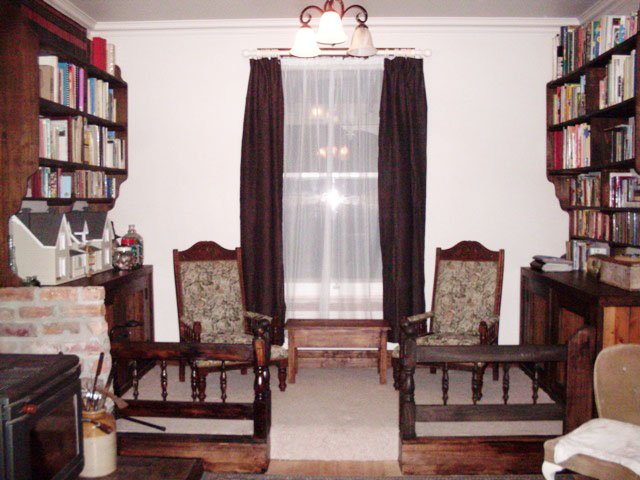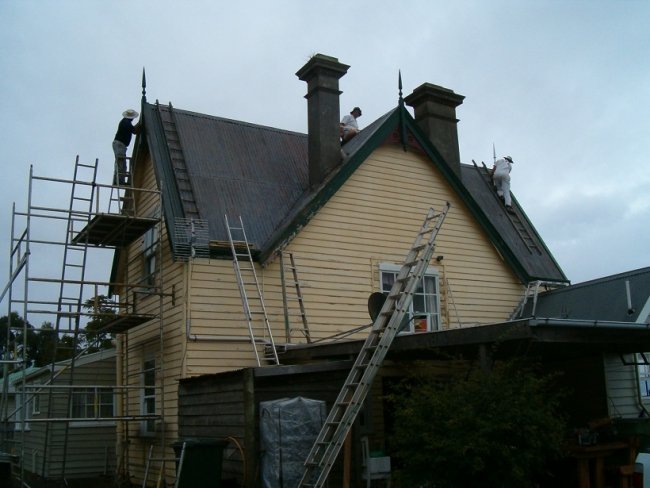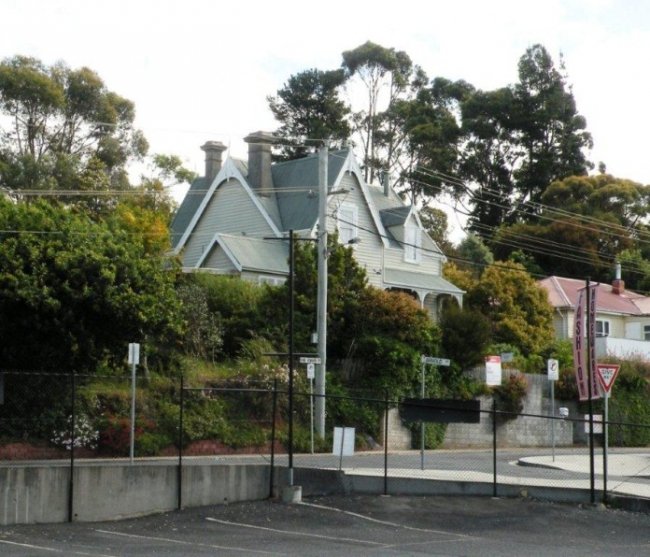 While they had planned to live in Trevorick House for the rest of their lives, the family's circumstances changed and recently Brad and Janet moved to Queensland for Brad's work. Now their beloved house is on the market, waiting for another family to move in and continue to make it a perfect home (you can see the listing here). "We feel very privileged to have been able to live for a short time in this beautiful old house," says Brad.

Janet says Penguin is a lovely small town community and loves the house's beachside location. "Brad and Jake enjoy surfing and I love beachcombing," she said. "I think what I miss the most about Penguin is lying in bed with the sea breeze blowing across the room and the sound of the waves crashing on the rocks. It was home!"

Brad says he looks forward to the day when another family will fall in love with Trevorick House and make it their home. "As a child, like many of my friends, I could not imagine living in the spooky house!" he laughs. "Now it feels more like home than any other place has. It is with huge regret and sadness that we have had to leave Trevorick House but it now stands ready and waiting for the next exciting chapter of its life."
HOME LOWDOWN
THE OWNERS
Janet and Brad Mears
THEIR HOUSE
Trevorick House, a 126 year old Gothic revival style weatherboard house in the heart of the seaside village of Penguin
LOCATION
Penguin, Tasmania
PURCHASED
2000
FEATURES
Sea views, veranda, library, four bedrooms, study, old schoolhouse turned into a self-contained garden cottage, 3858sqm of landscaped gardens, orchard, period details, dado paneling, blackwood floorboards, wood shed
SELLING AGENT
Trevorick House is on the market with Andrea Dyson of Elders, (03) 6425 2722 or 0422 191 489