Posted Tuesday, October 28, 2014 in:
Home Envy
Some people like gardens that are perfectly neat, with not a weed in sight or leaf out of place. But my favourite gardens are the messy, crazy, overgrown ones, that enshroud cool old houses in dark jungle-like thickets. I think a crazy overgrown garden is so much more exciting than a perfectly clipped neat garden, like you never know what you could find. I remember when I was a kid being SO excited when I dug up these tiny old brown bottles in my parents' garden, and once digging up a dozen heavy horse shoes in a family friend's garden in Freo; like I had found buried antiquities instead of some dirty crap.

There is something about a big crazy garden that sparks the imagination, and I have been captivated by the rambling gardens of this East Fremantle house all my life. The other weekend I finally got a chance to poke my nose inside.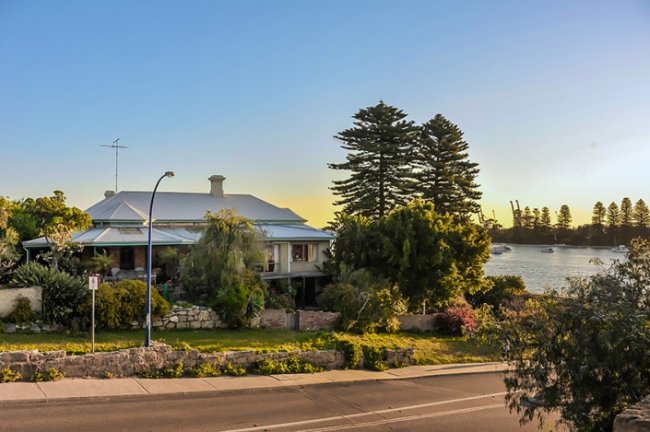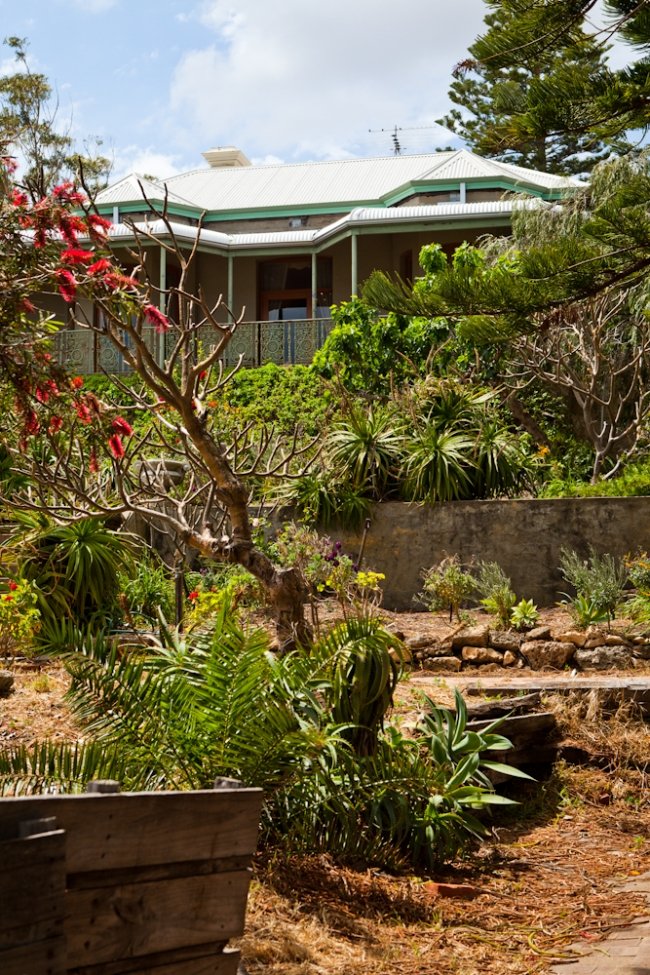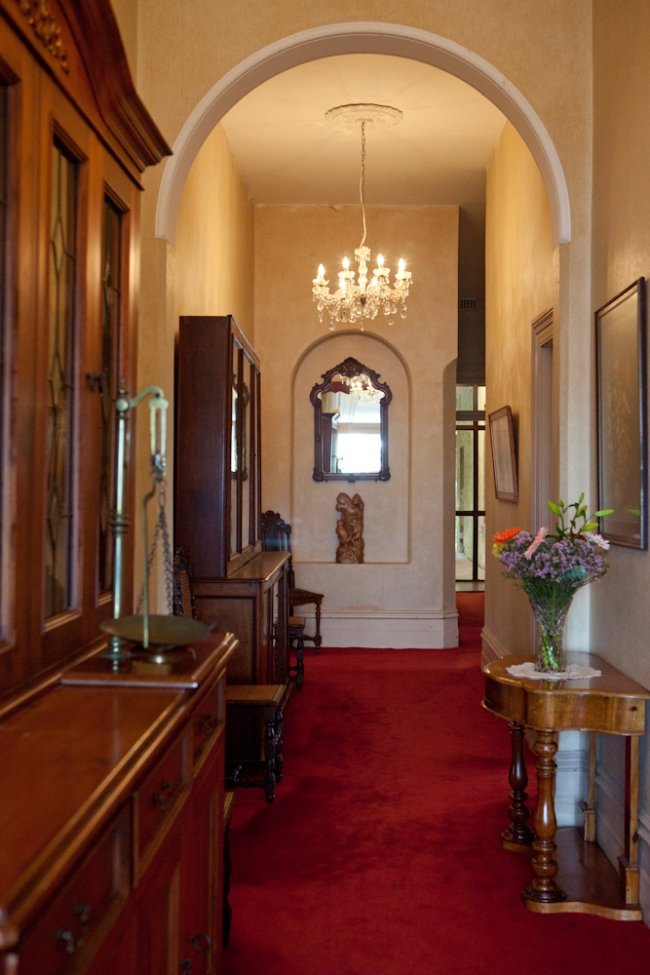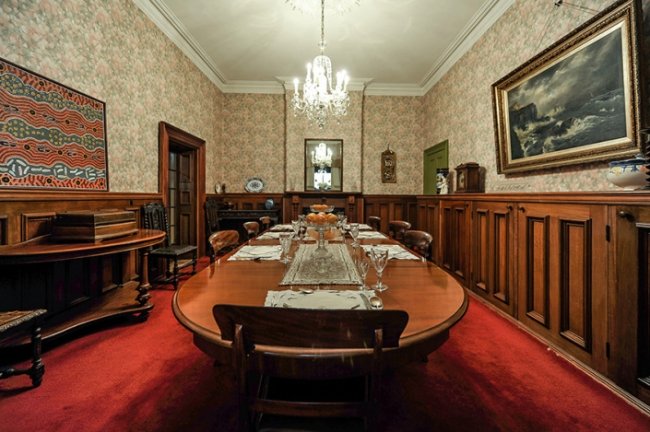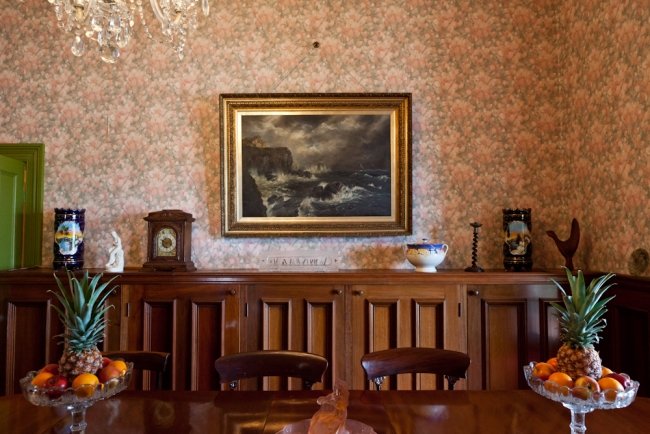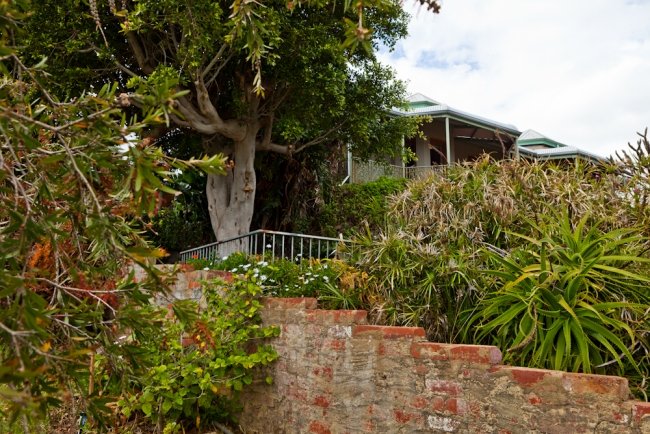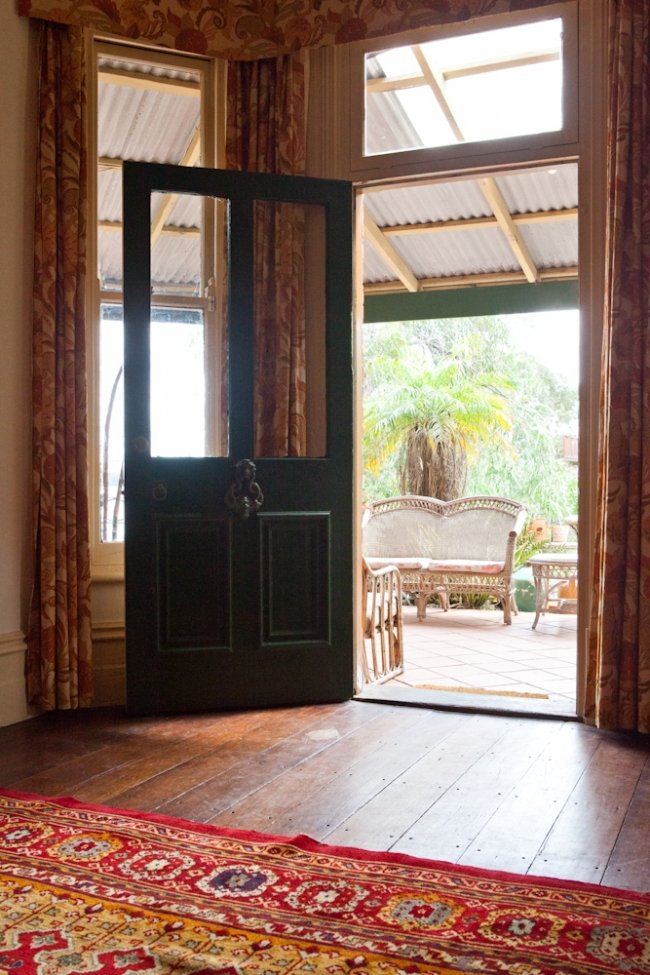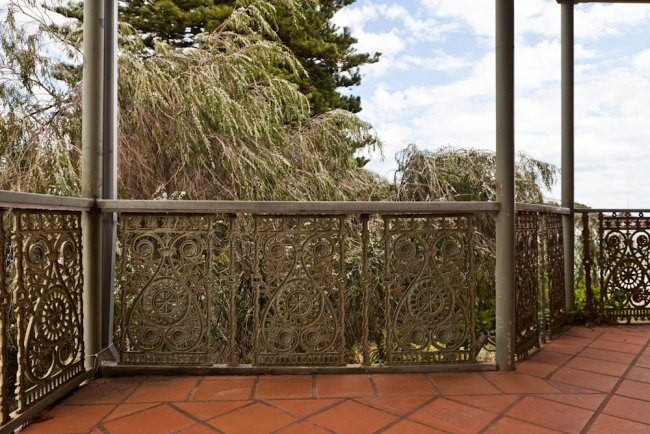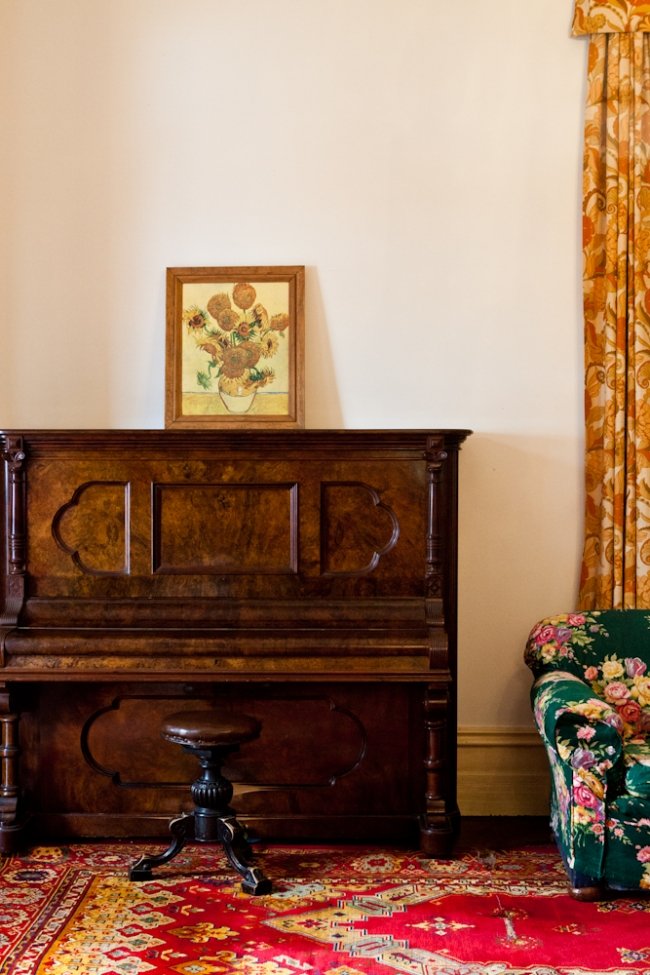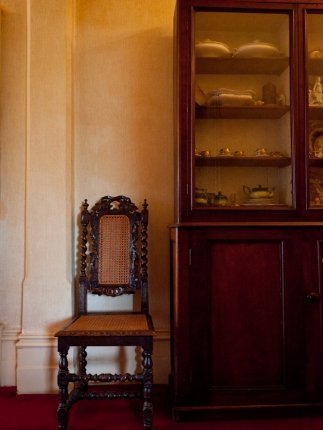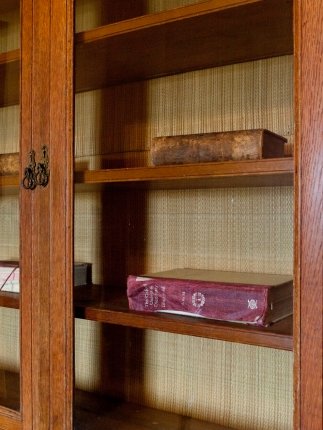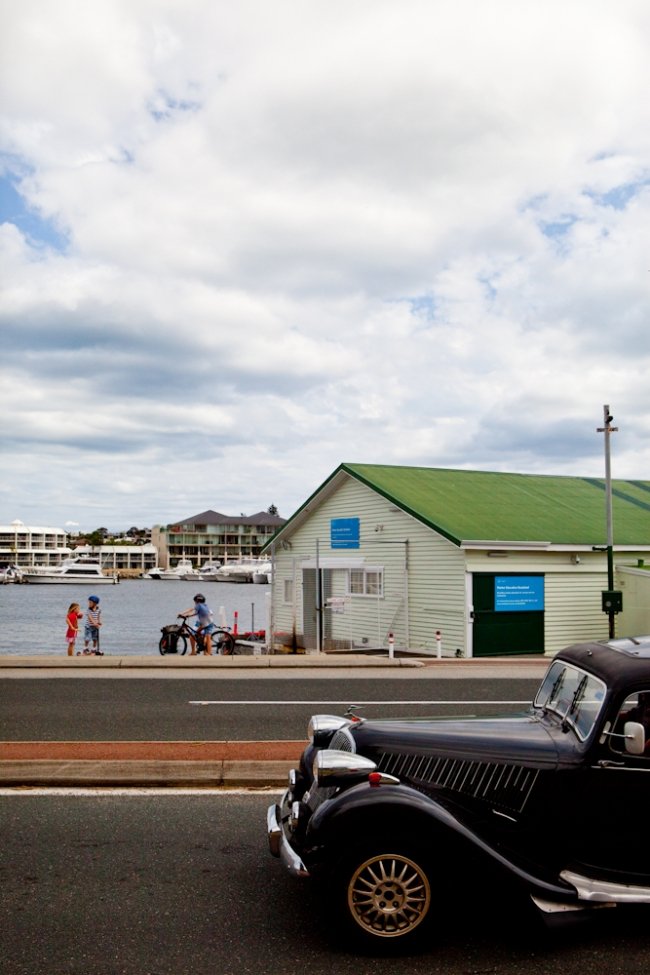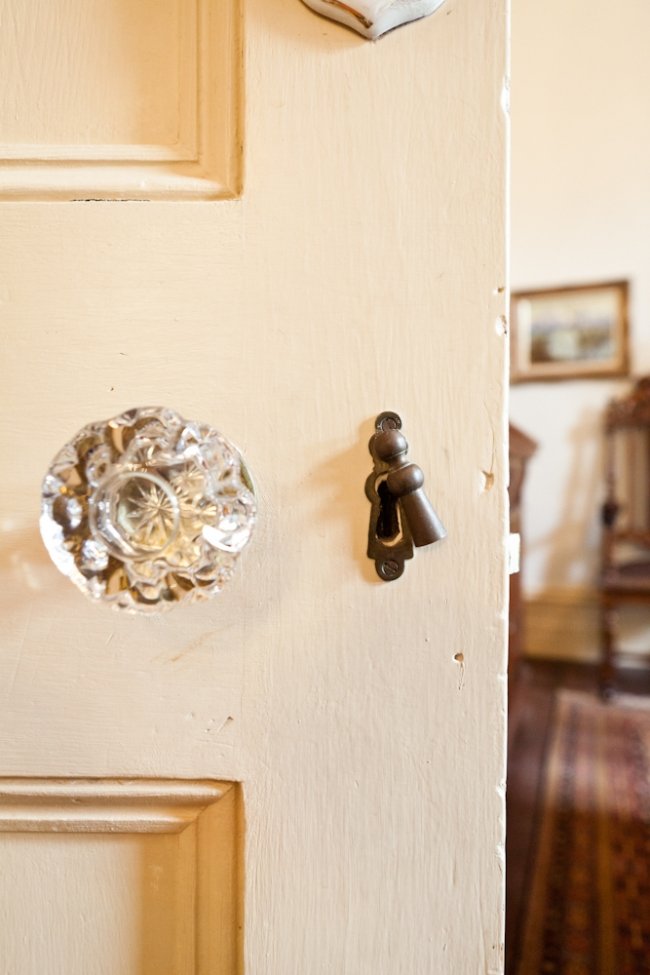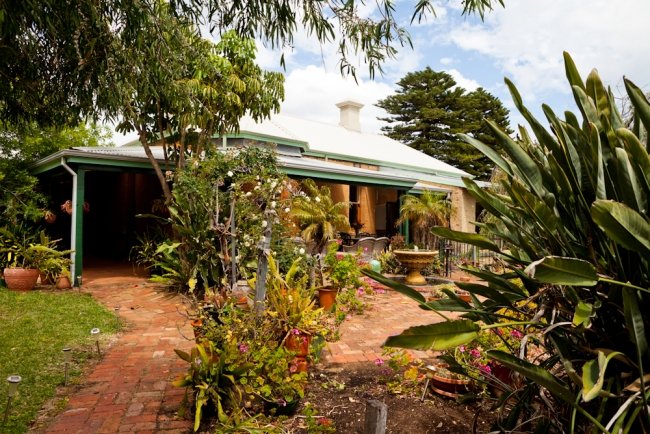 This old house is right on the river, just down the road from the Left Bank and opposite the boat house. If you've ever driven down that way, it probably would have caught your eye! Set up high on the hill, overlooking the river, it is a really cool-looking house. It's old and grand, with big bay windows and a huge wraparound veranda with lacework-style wrought iron balustrading that make it look just a little bit spooky. (I LOVE houses that look like they should be haunted. I have always wanted to live in one, but sadly our cheerful-looking 1970s crap shack doesn't quite have that 'haunted' allure). There is something about this house that makes you want to sneak furtive glances at it and try to see inside (my apologies to the owners for all the times I have creepily done so). Although I get the feeling they are used to it by now.
Built in 1892, the house has a cool history - it is a former sea captain's mansion (you might remember I once covered another sea captain's mansion, the famous Penshurst). This place was built for a Singaporean-based British sea captain on a colossal block that at the time was four times the size of the land the house now sits on (which is still a whopping 2332sqm of prime riverside real estate - the biggest riverside block currently available south of the river). It later was owned by another family, who have owned it for 60 years. The house, a Federation Regency bungalow, has only been owned by two families in its lifetime, and is now on the market to find its next owners. Its owner, an elderly lady, has gone into a home as the house and its gardens are too big for her on its own. She and her family are hoping to sell it to someone who will love it as a family home as much as they have.
It is an amazing house. I asked my friend, photographer Heather Robbins, if she would like to come visit it with me to photograph it and we both noticed the same thing - it's so light. So many older houses are so dark (apparently it was quite common back in the day for architects to situate windows in bedrooms so that they DIDN'T receive too much natural light, so as to help keep the rooms cool in Australia's torturous summer, when air-con was unheard of) but here each room is light-filled, cooled by the Fremantle Doctor coming in gently over the river.
There are four bedrooms, three bathrooms, wide, creaky jarrah floors, grand coal fireplaces in nearly every room and 12 foot (3.6m tall) ceilings with roses. This house reminds me of a museum - with old, fascinating trinkets and things you don't see in many homes, like the giant turtle shells in the stately fireplace, and in the front bedroom, the antique twin beds with the brass cherubs.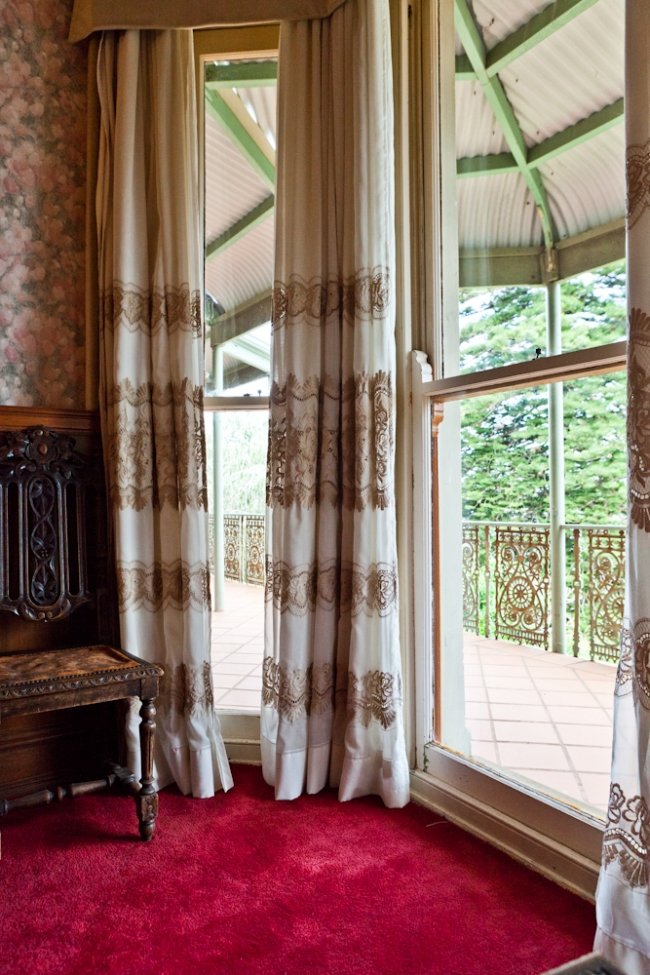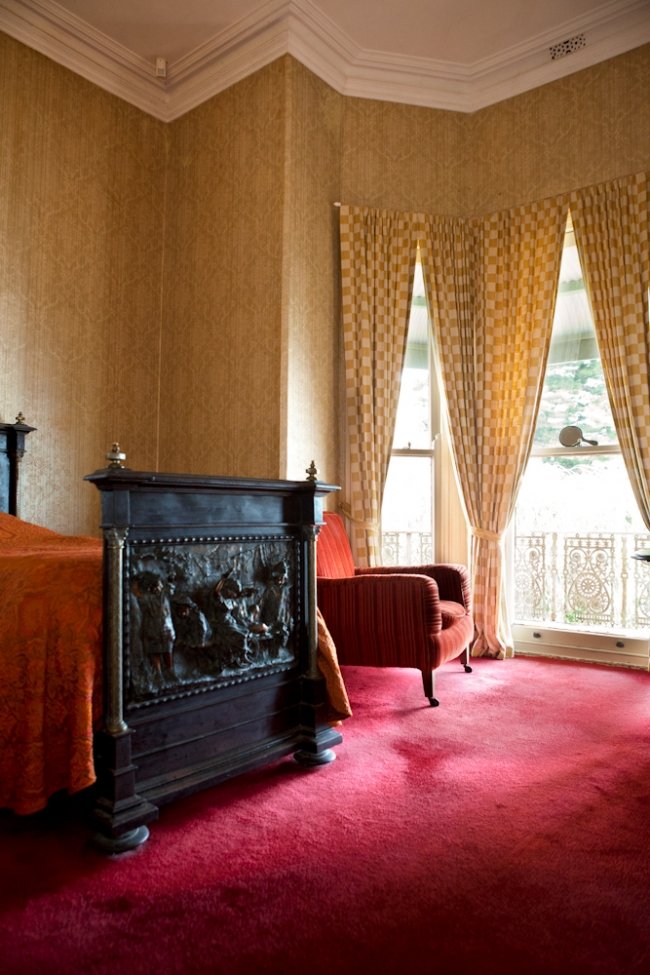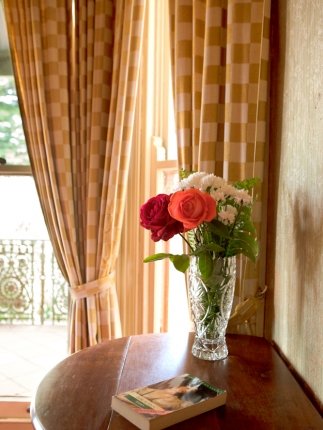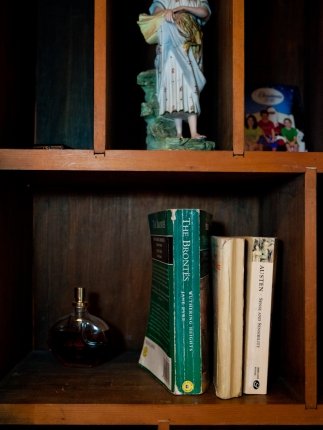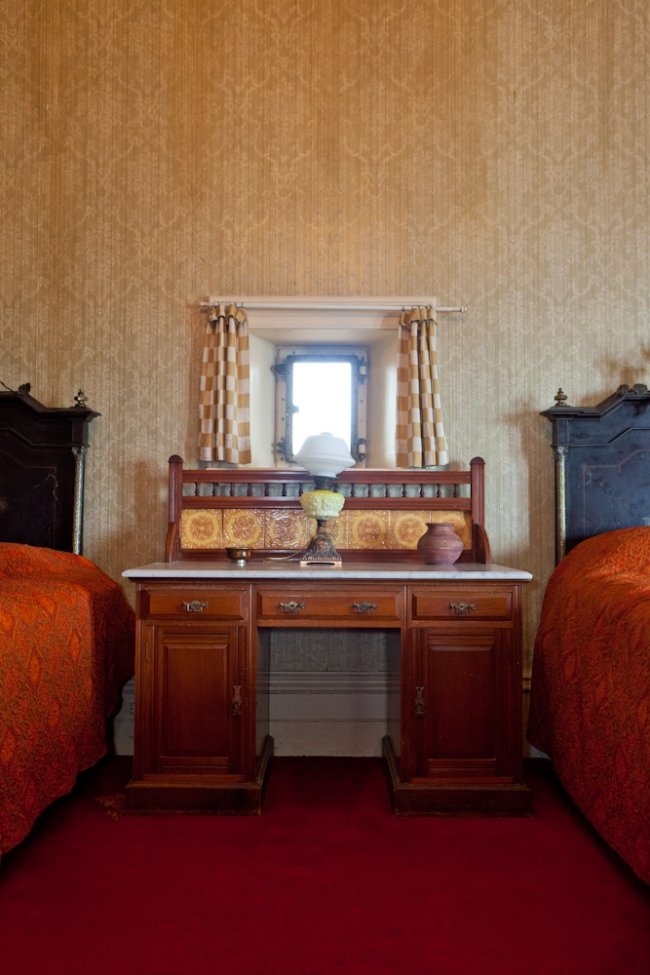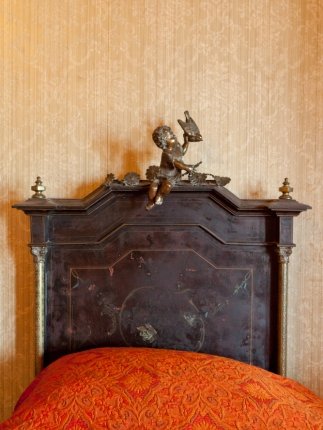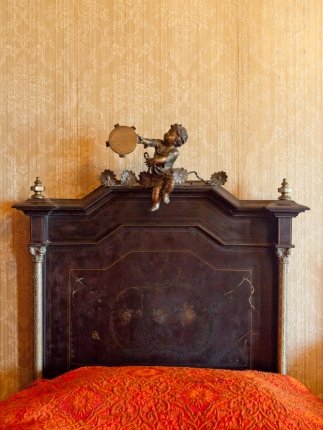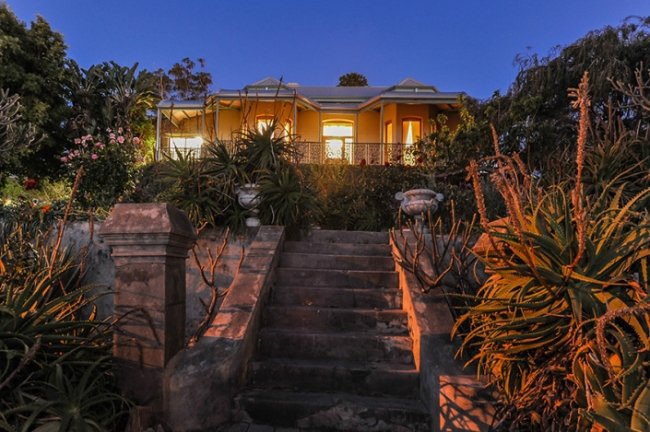 So much has been left unaltered for decades. In the middle of the house is a looong hall with red carpet and a curved wall to it that marks the beginning of the second bedroom wing. Both Heather and I agree that there is something a bit spooky about the hall (yes, yes, I'm an adult and I'll admit it). Please tell me I am not the only one who sometimes finds long hallways a little bit unnerving.
At one end of the hall a trapdoor opens to a huge underground cellar that stretches halfway under the front of the house. It makes me think of all the tricks I know I would have played on my sisters to scare them, if we had lived in this house growing up. (I probably deserved to have childhood fears of long hallways). This is the kind of old house where you feel like there should be a bookcase door that leads to a secret room, the kind of house that is perfect for secret-passage hunting. (The Ghost at Dawn's House, anyone? A classic. Why are there not more Scholastics about creepy secret rooms and passages and cellars? I should write one. I'll call it The Voice From the Cellar).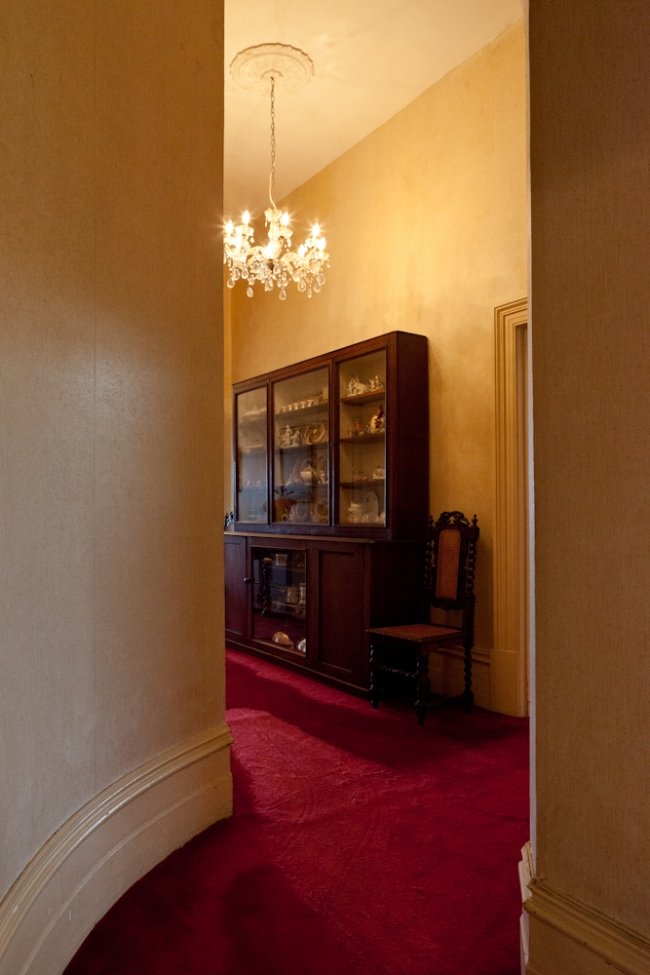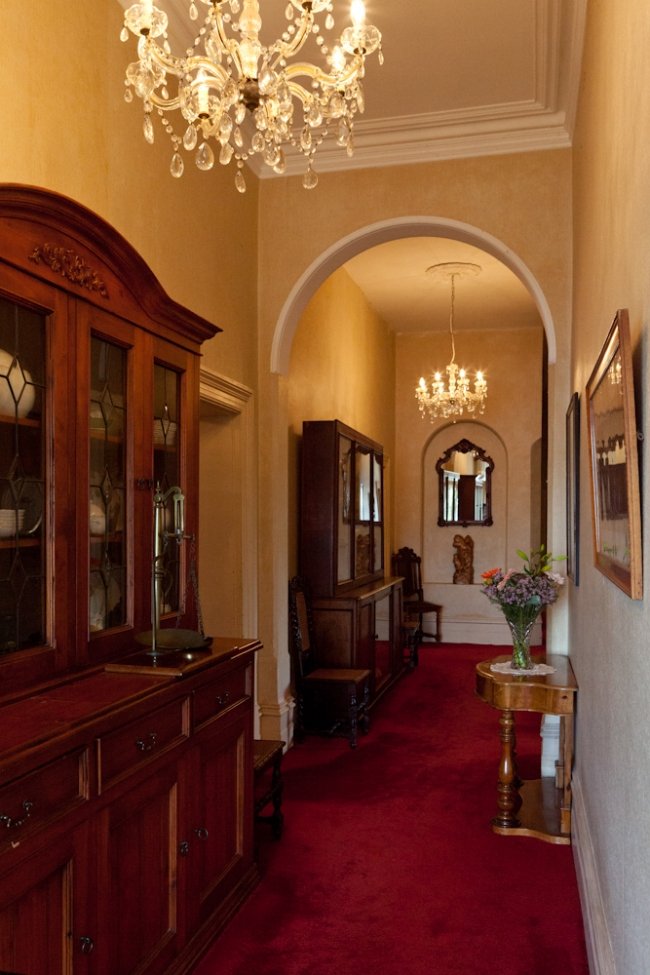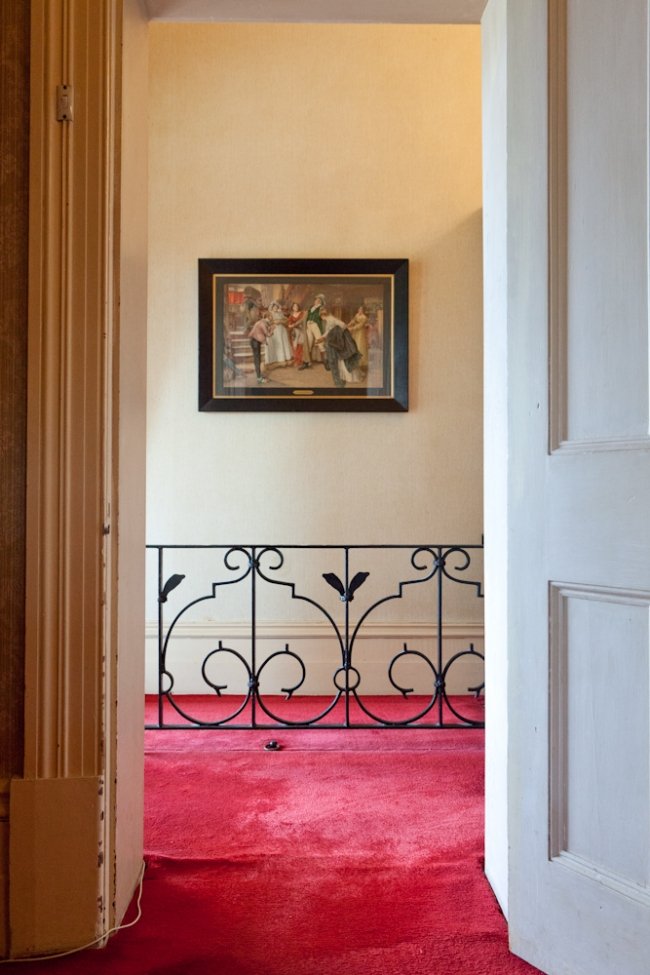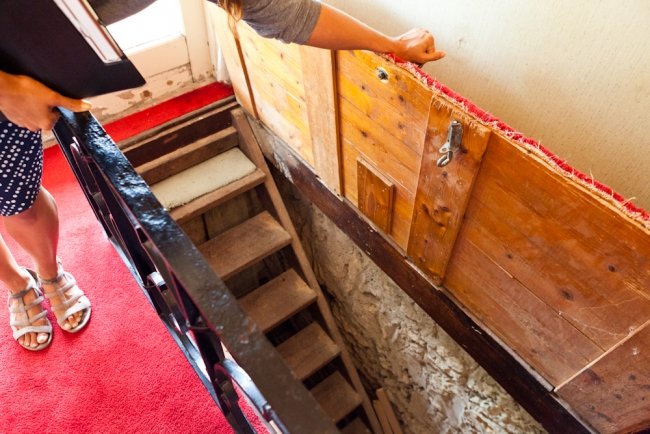 Branching off the hall is the dining room. It's awesome, with walls finished in wallpaper and jarrah panels from the old Commonwealth Bank in the city, a stately fireplace, a chandelier and views across the gardens to the river beyond. I'd like to say something sophisticated and worldly about this room here, but my first thought after 'cool' is that it reminds of the house in The Haunted Mansion (terrible movie. Cool house though).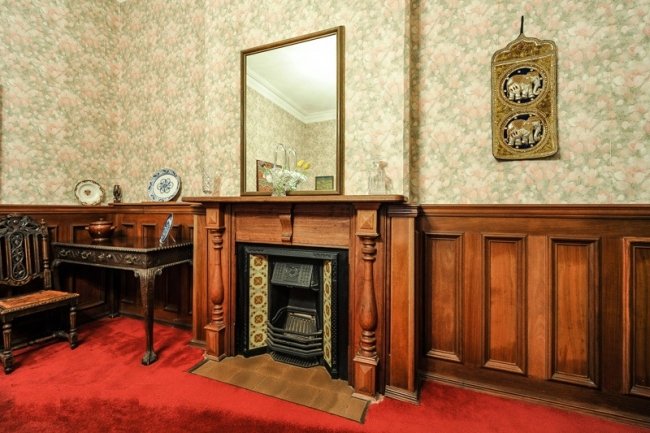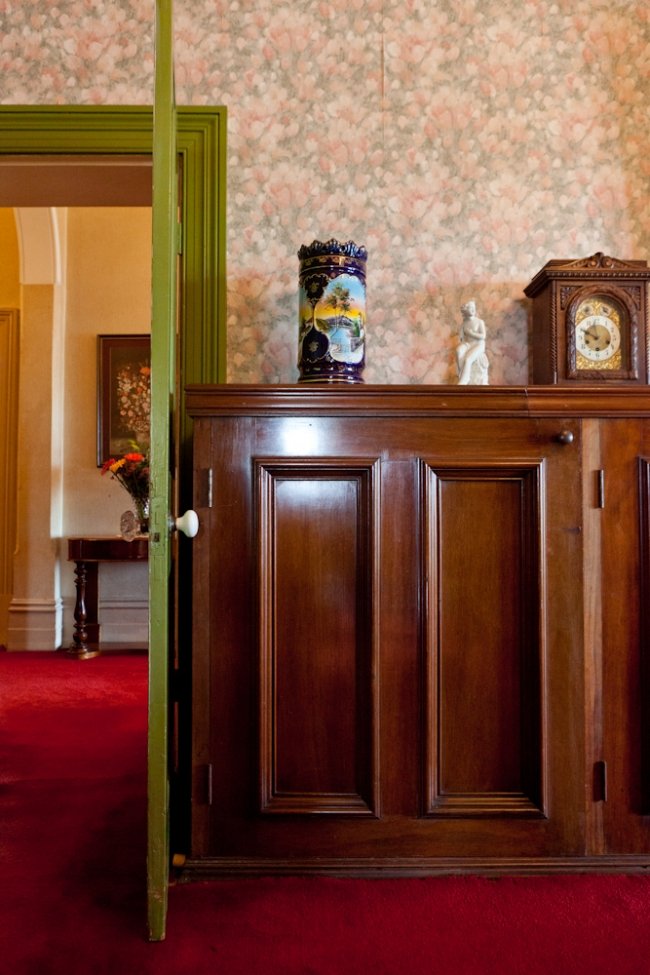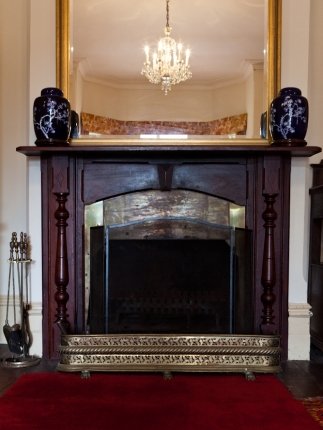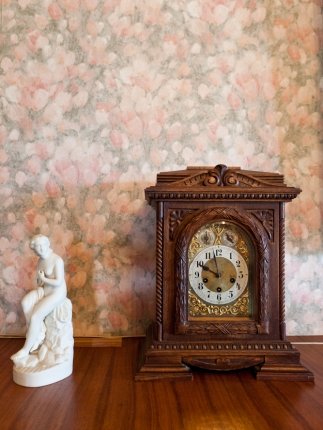 Adjacent to the grand dining room is the kitchen, which was a 70s addition. The kitchen is dated, but it does have an amazing view, and how cool would it be to redesign and renovate with a view like that? Nearby is another dining room that flows into the living room - an incredibly vast, sumptuous room overlooking the river and gardens. Back in its heyday in the late 1800s and early 1900s, this room was called 'the sitting room' and was the site of many balls and parties, when party-goers would spill outside into the gardens.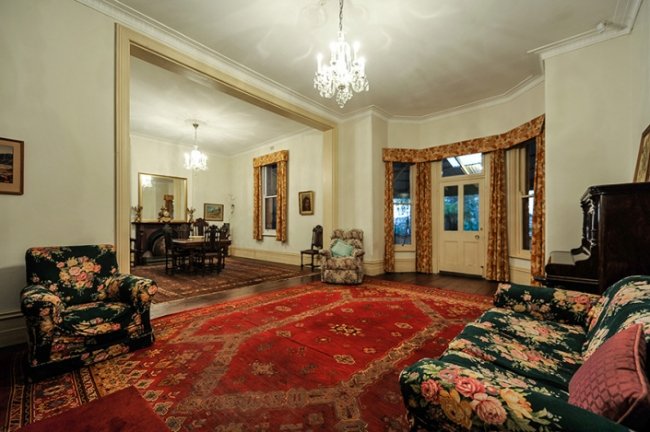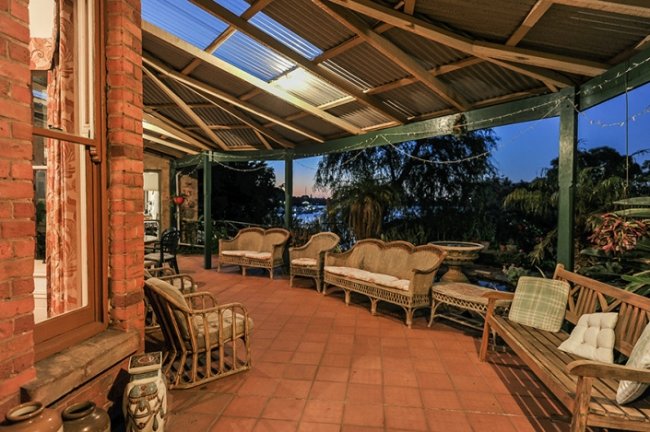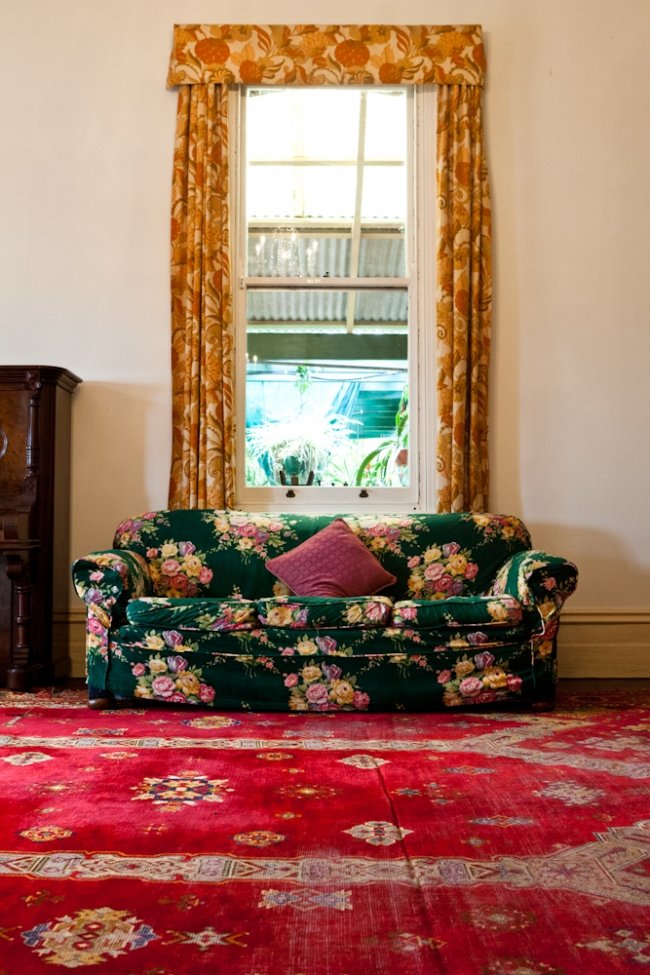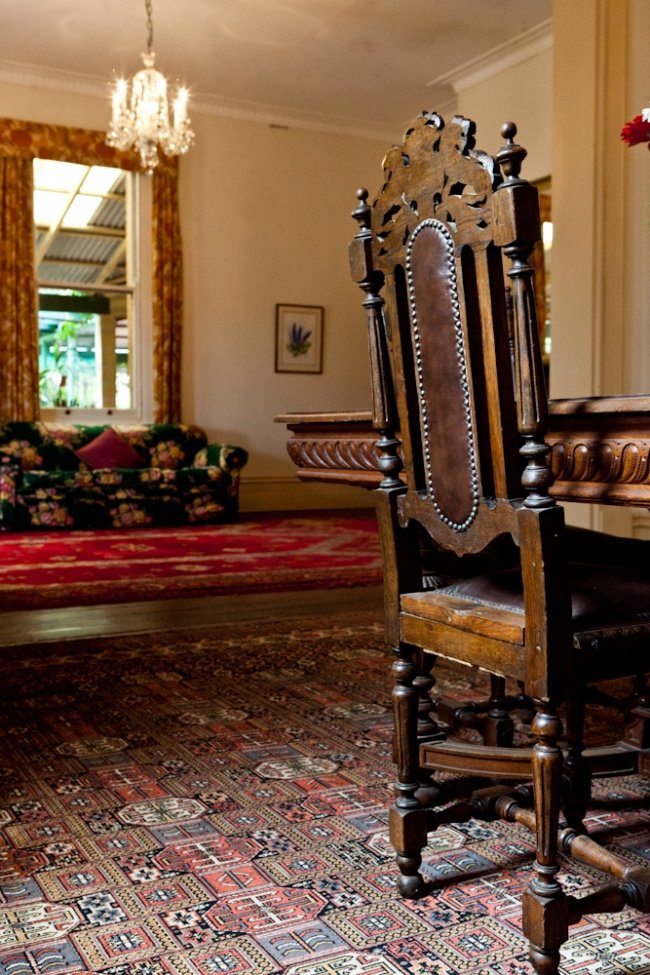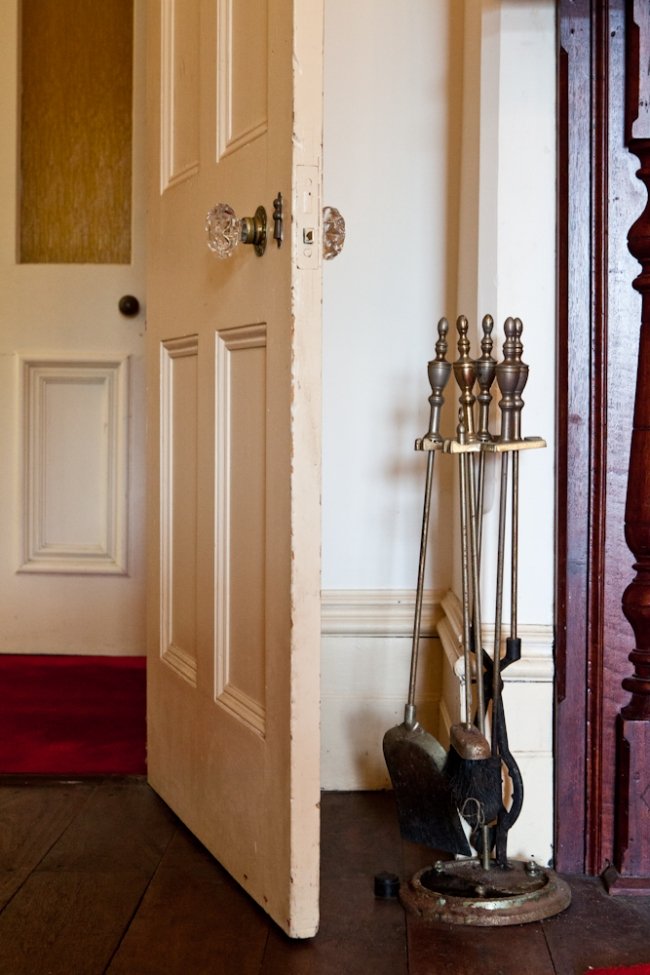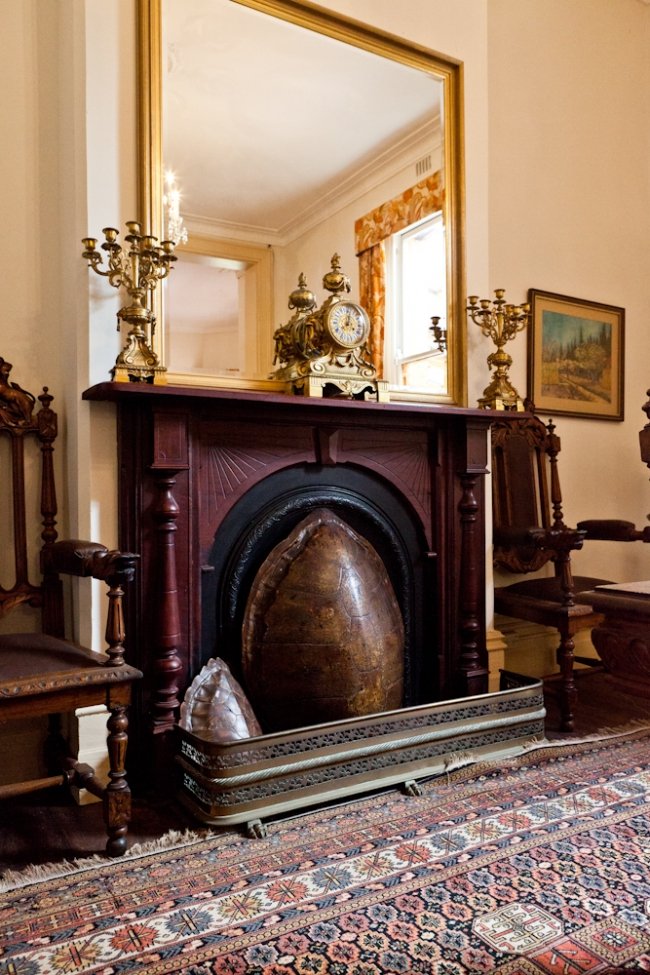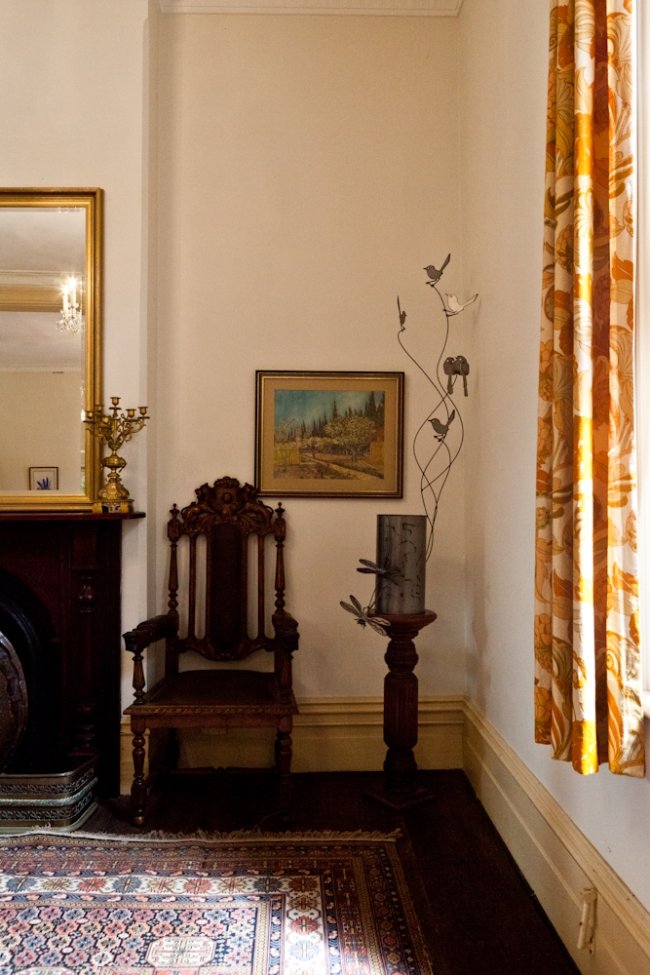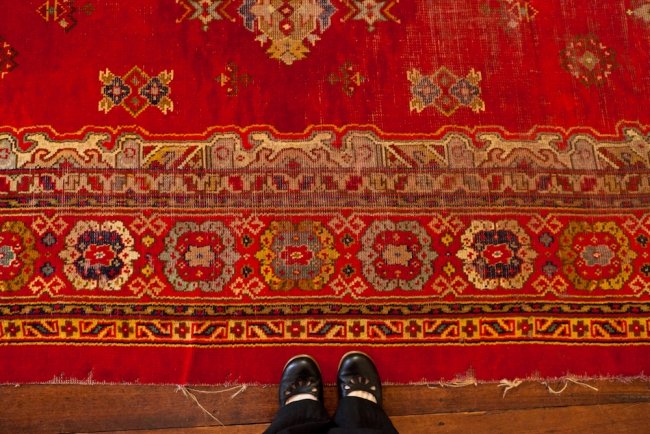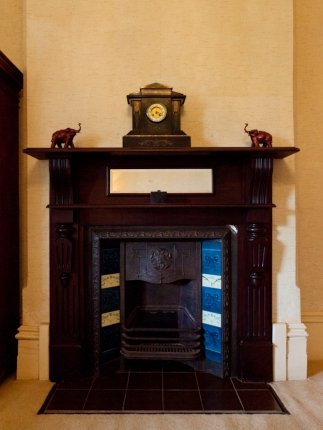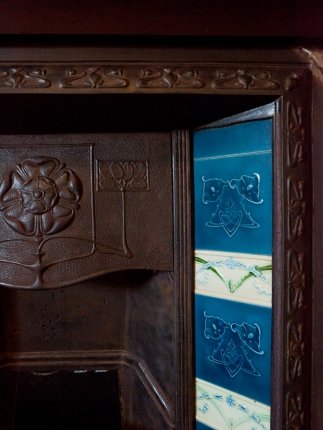 The gardens are just as I had always imagined them to be from the outside - winding paths, little nooks and an eclectic array of plants, all dwarfed by two Norfolk Island Pine trees. The second family that owned the house, the Gourleys, subdivided the huge block of land and the parkland beyond the house, originally part of their landholding, has been named for them.
Another wing of the house encompasses a collection of rooms including a library, and there is also a gazebo-like area with the house's huge original Metters stove. And alfresco kitchens have only just swung into popularity in the past ten years. Very ahead of the design curve, this house.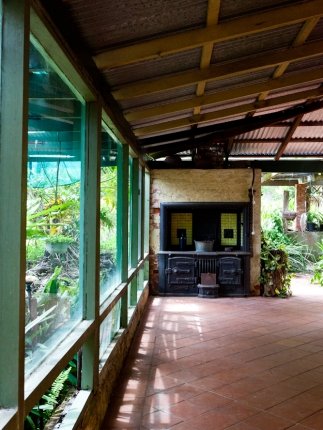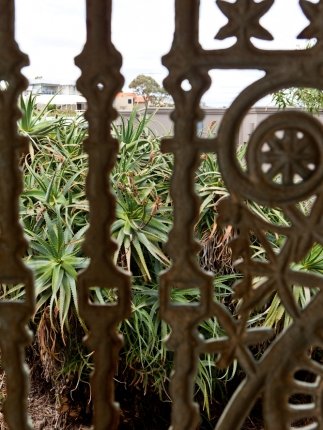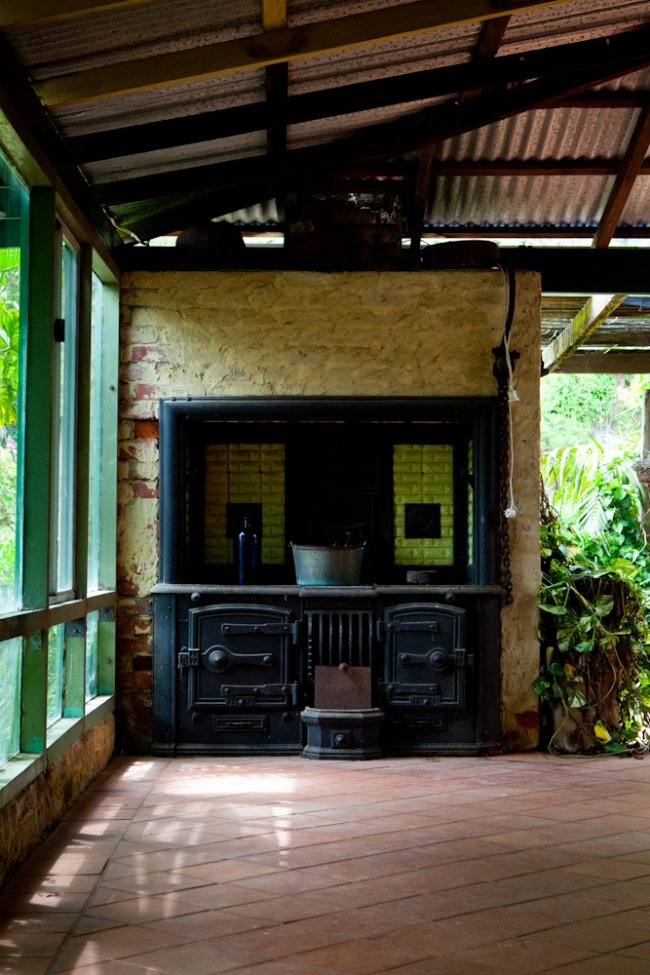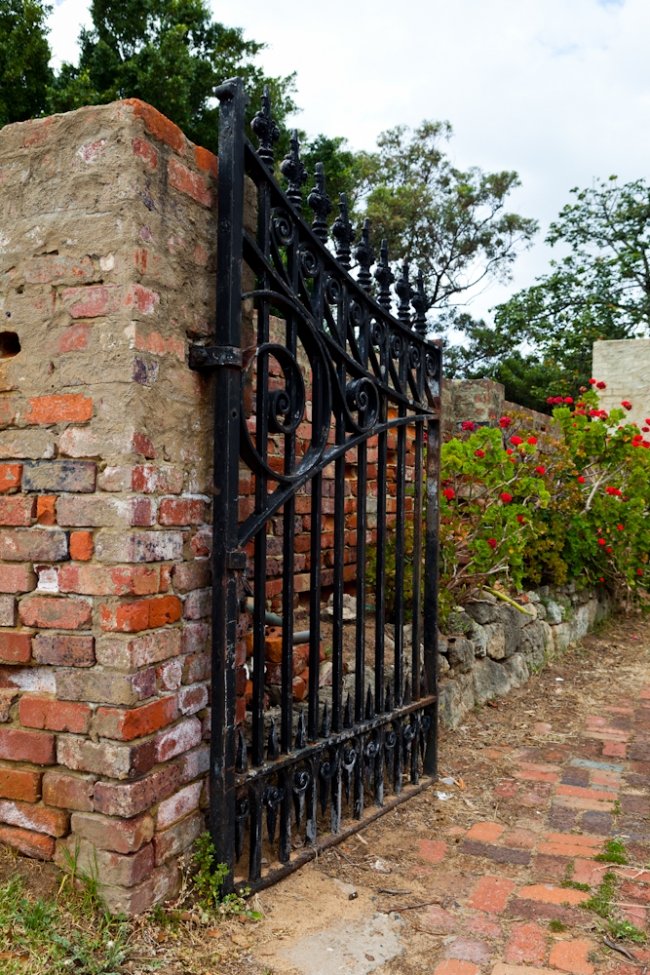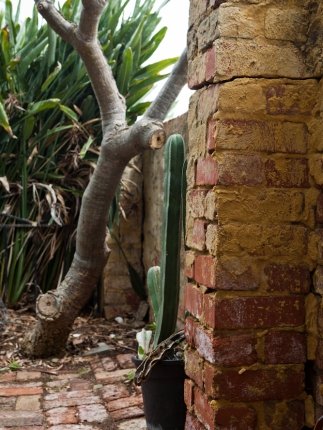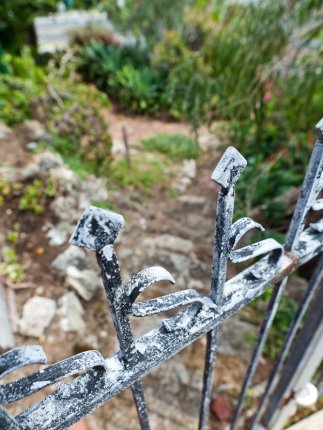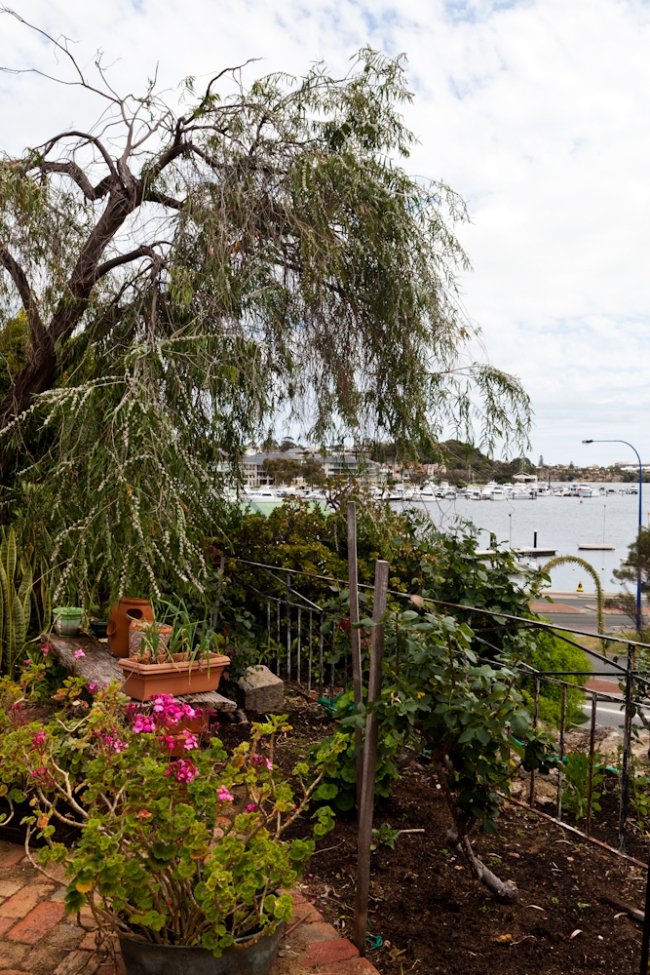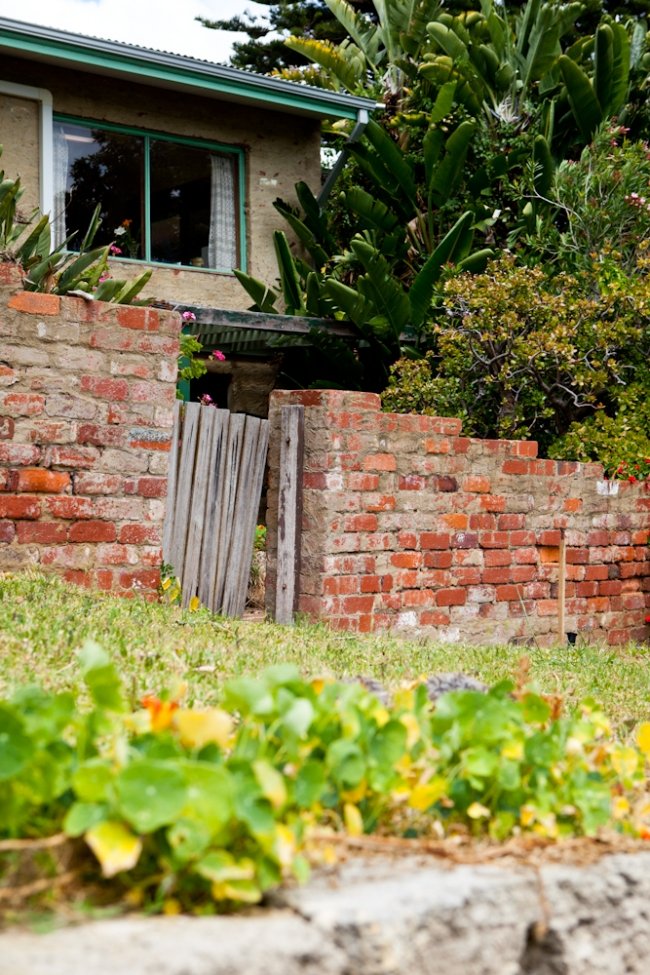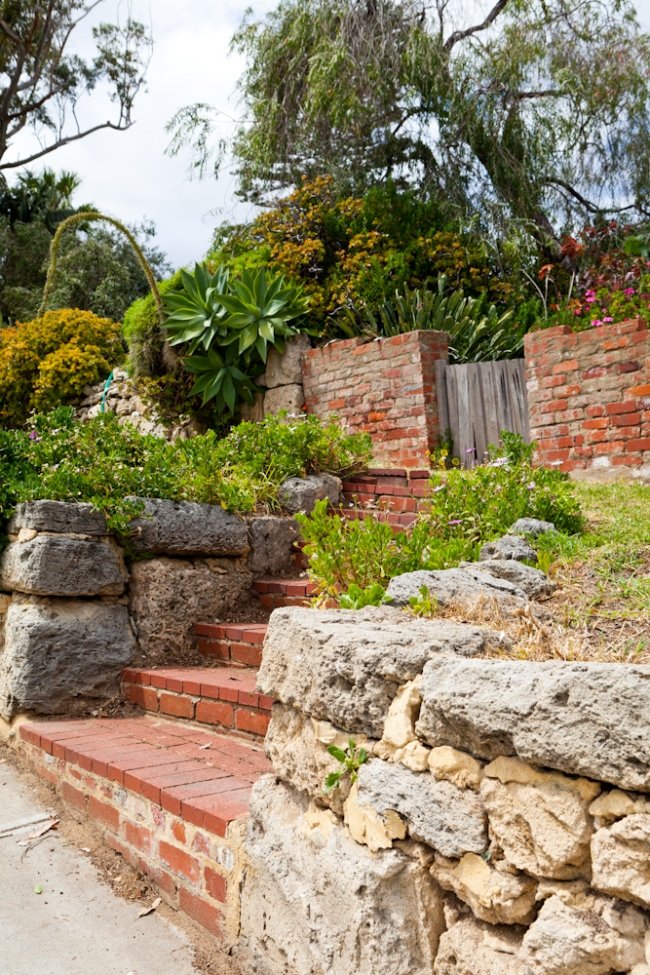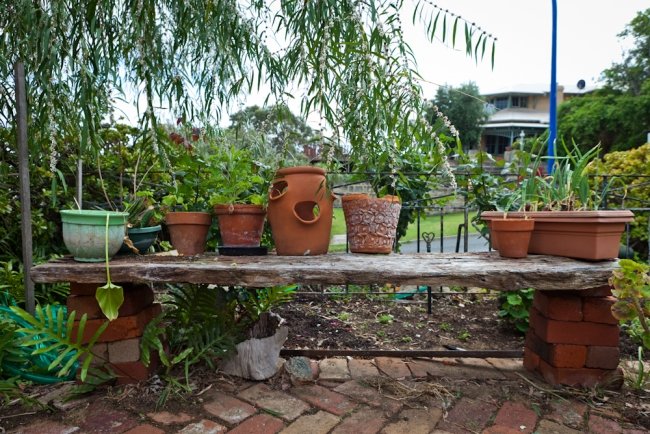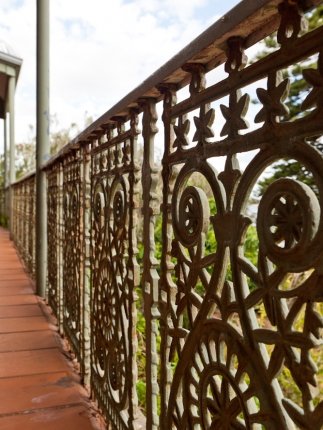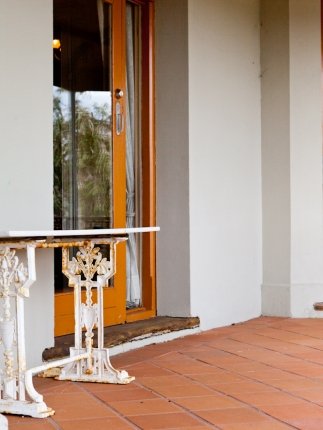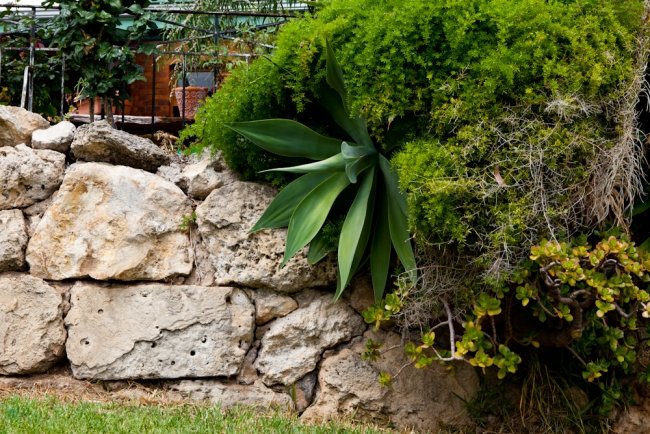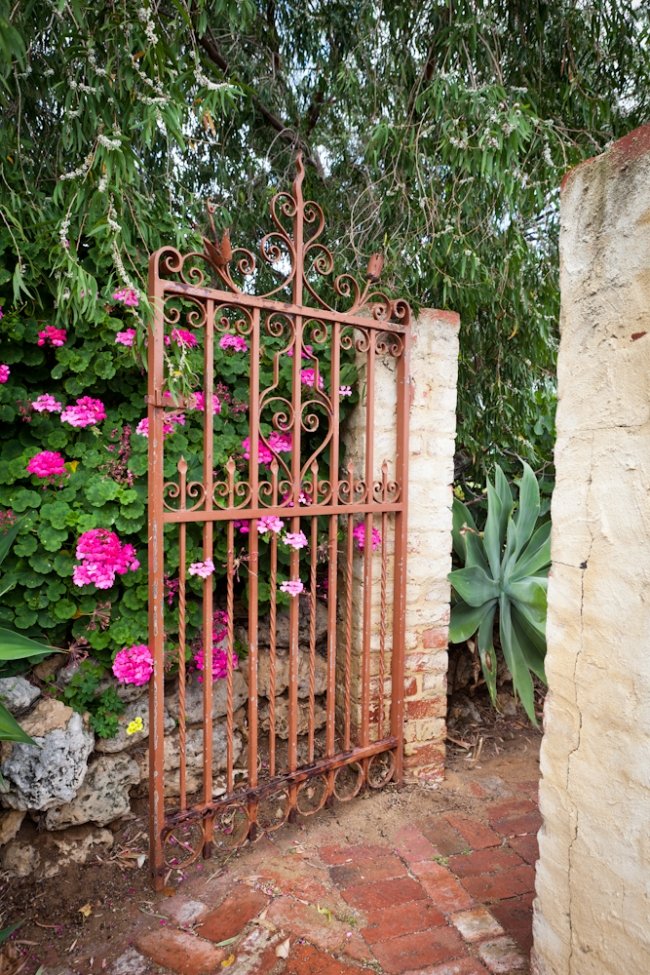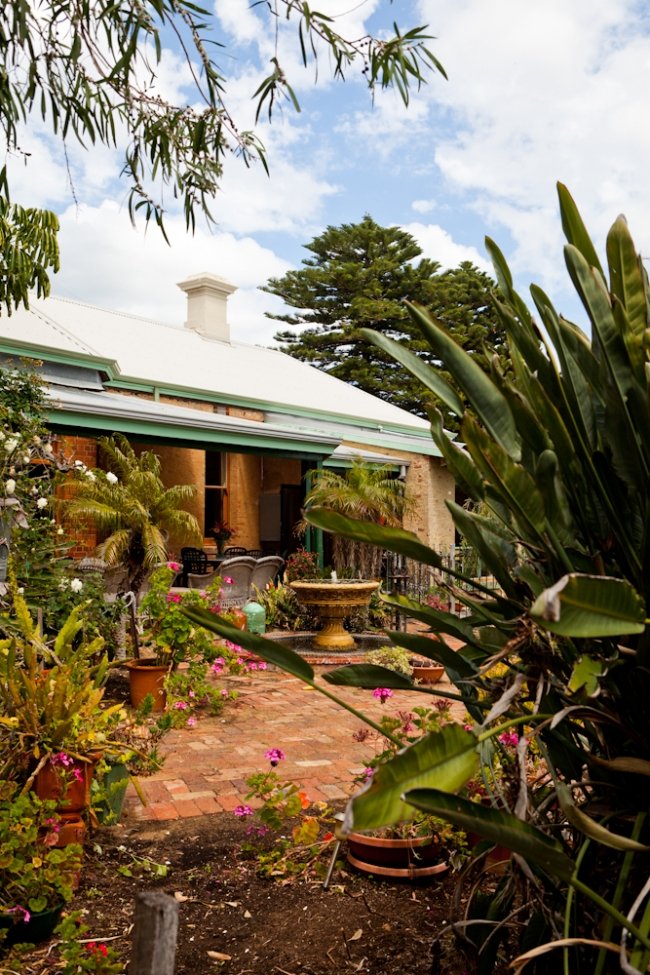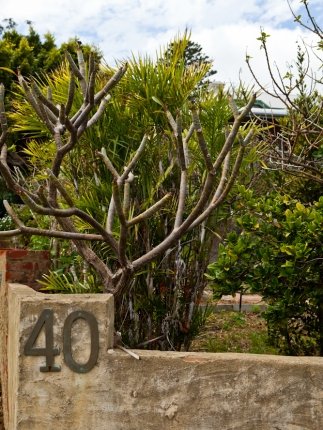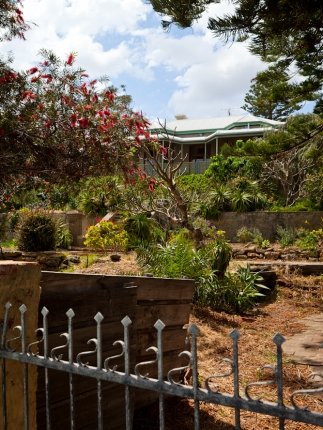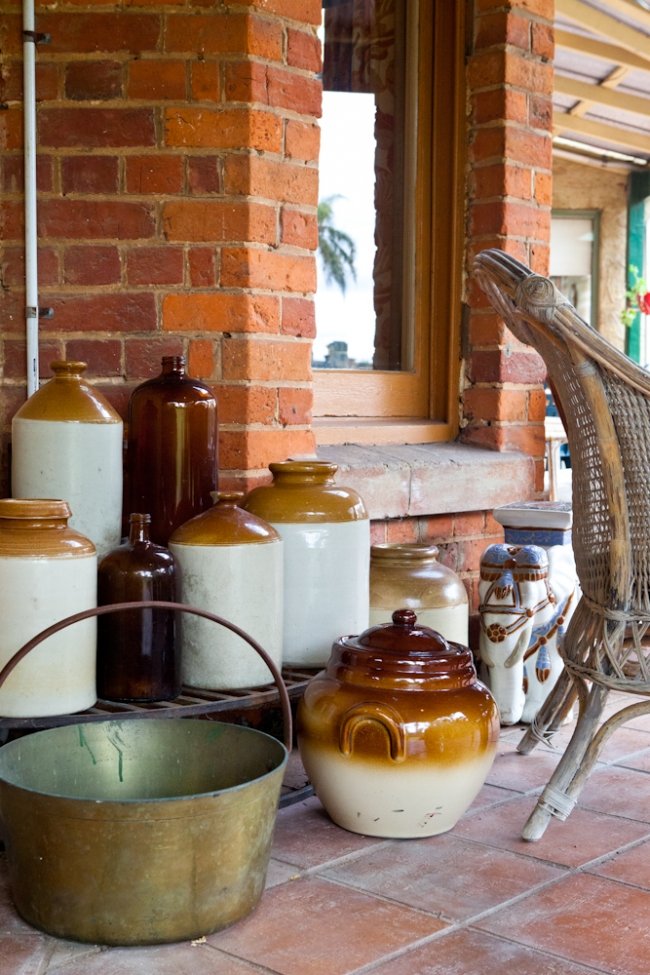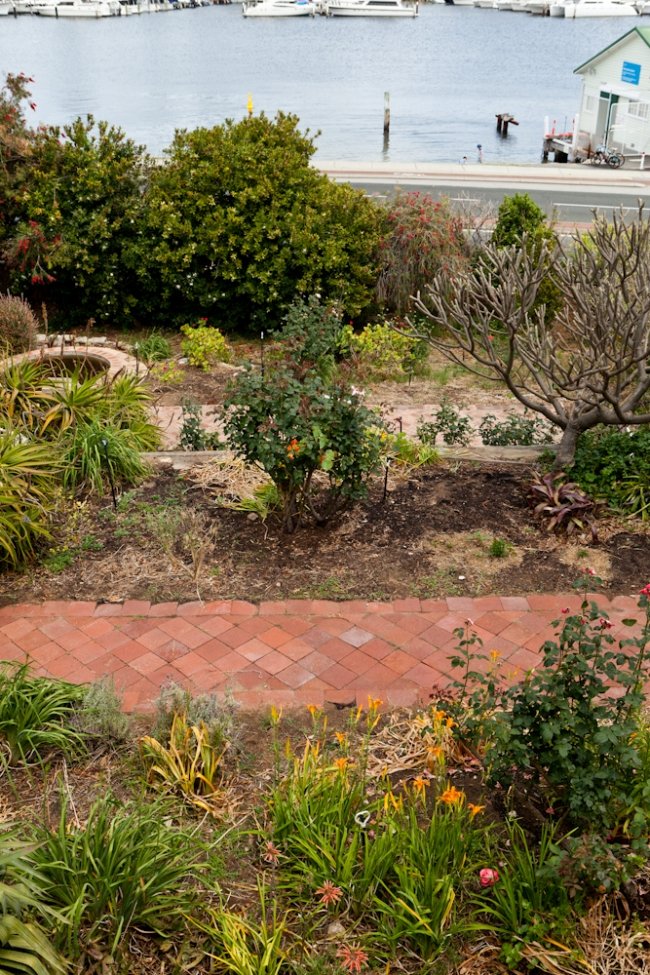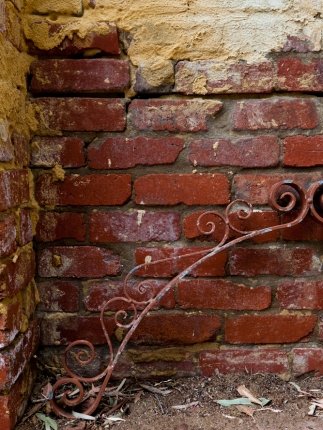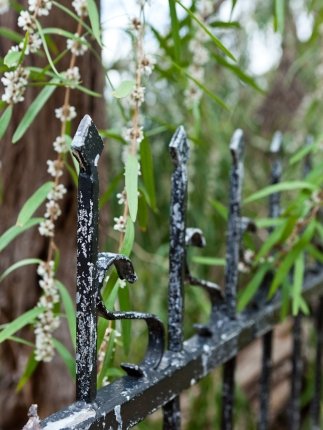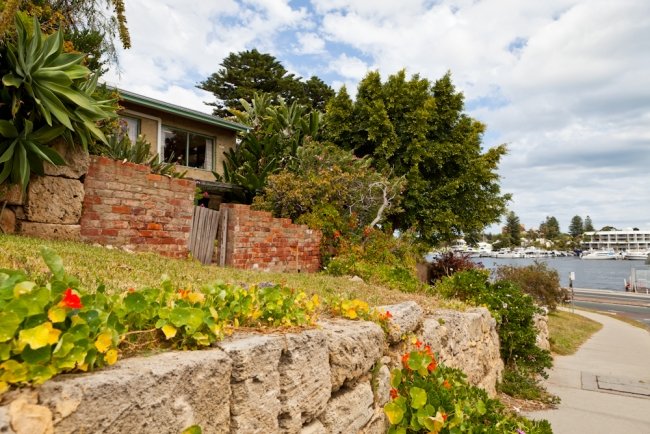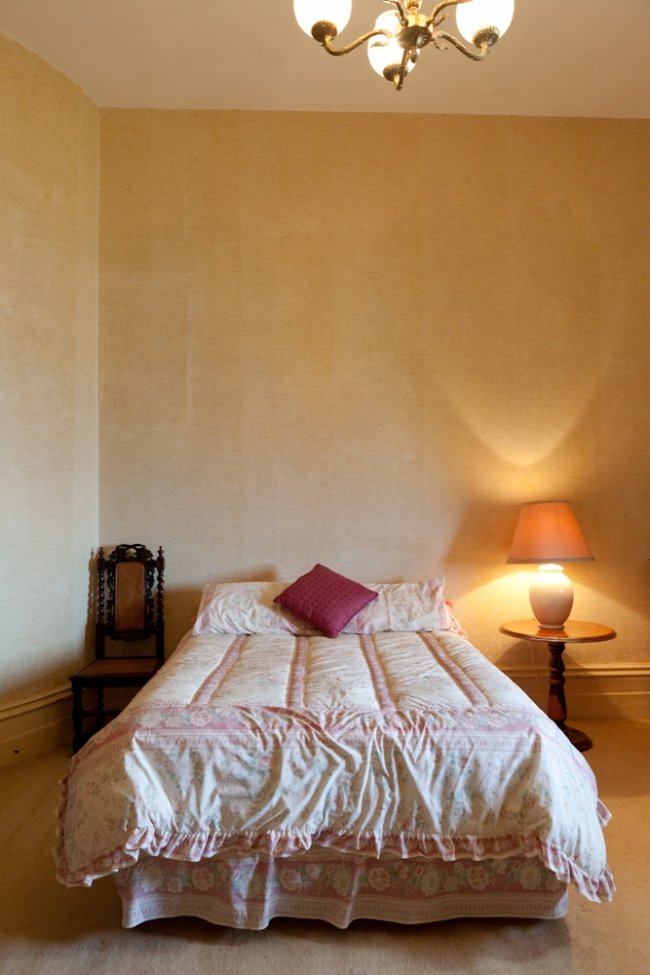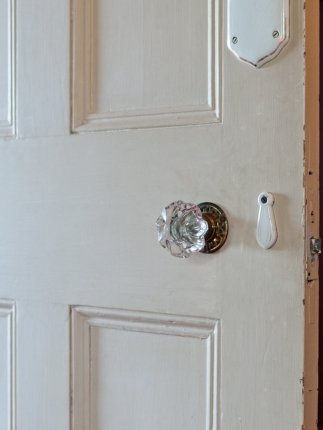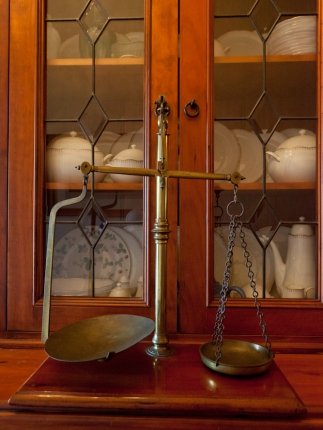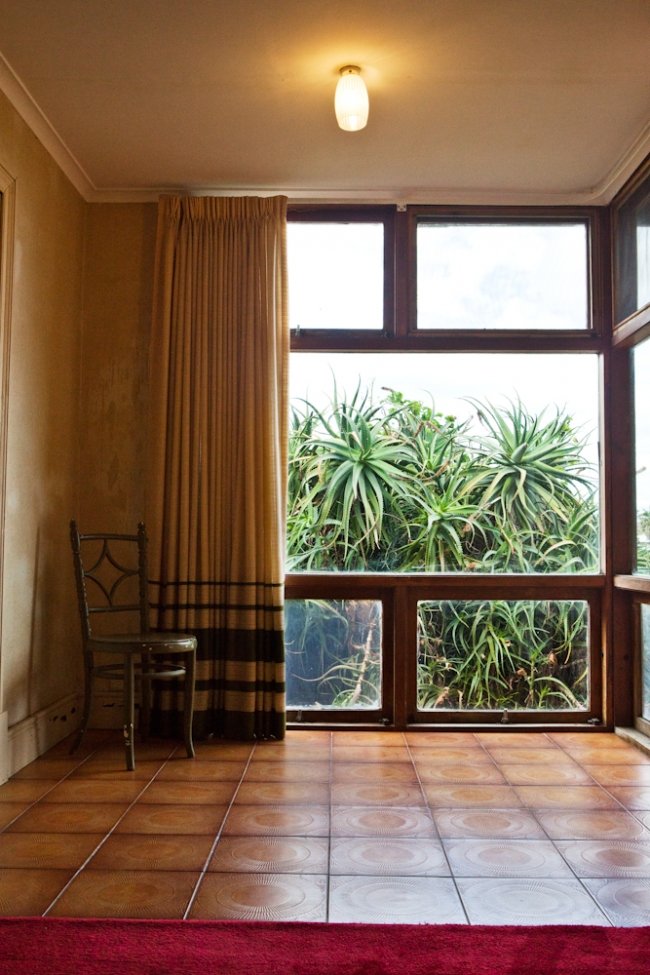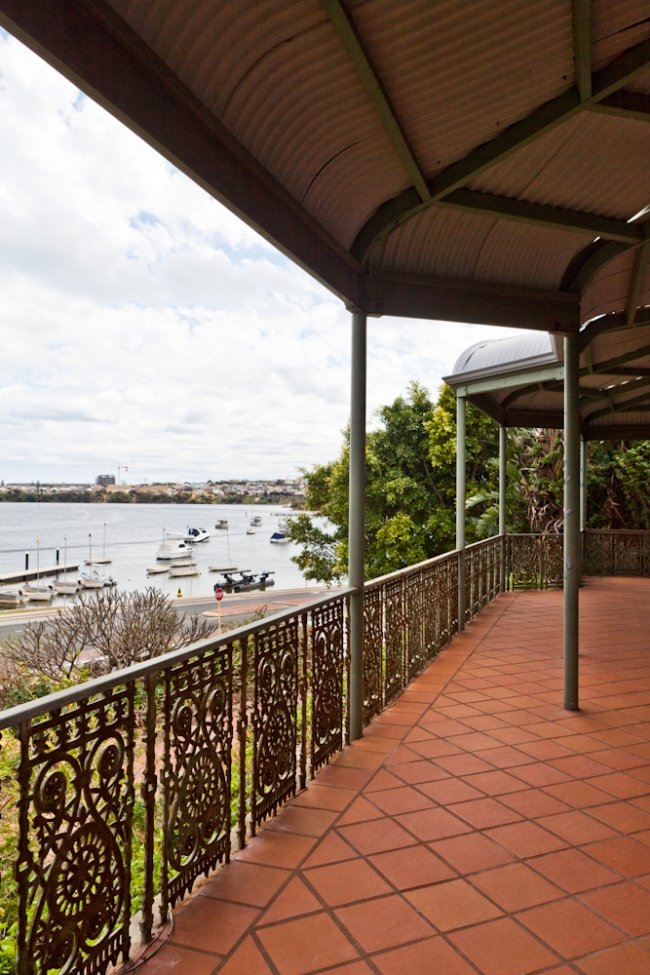 I love the huge wraparound balcony. Like a good sea captain's house, it has amazing water views. What an awesome house for parties, with the veranda and capacious rooms all backlit to sparkling lights from boats on the river beyond. I'd put fairy lights through the winding garden paths, light the place with mood lighting and candles, and have friends round for Cluedo and have Murder Mystery nights in the formal dining room.
What would you do with this house if it was yours? How would you use it? Would you renovate or tweak it? Would you live in a house that looked a little bit haunted or would it freak you out? I would love it. I would move in and totally get my Stephen King on. And think of the awesome Halloween parties you could have. Maya x
Home Lowdown
THE HOME
An 1890s sea captain's mansion in the Federation Regency style
LOCATION
Right on the river in East Fremantle, Western Australia
FEATURES
Four bedrooms, three bathrooms, grand formal dining room, second dining room, sitting room, winding gardens, sweeping river views, kitchen, wraparound verandas, grand hallway, coal fireplaces, 3.6m high ceilings, jarrah floors, cellar
PHOTOGRAPHY
Detail architectural photography by Heather Robbins of Red Images Fine Photography. Real estate photos from Space Real Estate.
THE SELLING AGENT
The house goes to auction noon this Saturday November 1st, 2014. It is on the market with Toby Astill and Linda Sullivan of Space Real Estate.