Posted Tuesday, June 11, 2013 in:
Home Envy
People buy and build on sloping blocks all the time. It's certainly not unusual. But building a five bedroom family home on a site that drops a whopping 15 metres (a 40 degree angle) from the street to its back? That doesn't happen so frequently!
This house and the spectacular, 240 degree views from its elevated hillside position impressed me so much that within two minutes I remarked to its owner Jen Wiggins that it was like something from Grand Designs. As it turns out, the house was actually slated for a season! However difficulties in filming schedules with the producers and presenters based over east meant it didn't go ahead. So that means you house nerds get to see it first. The selfish part of me feels kind of smug about that.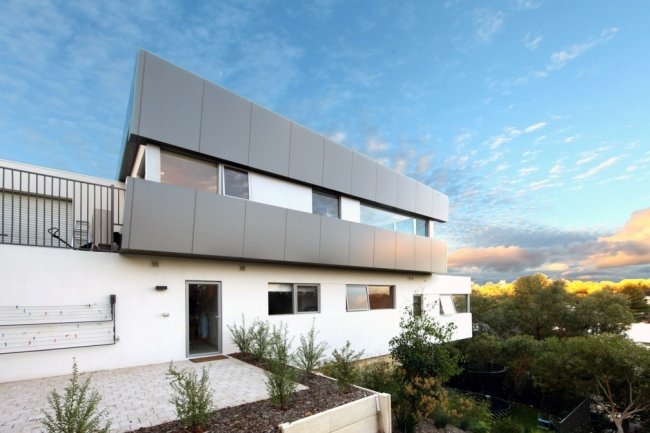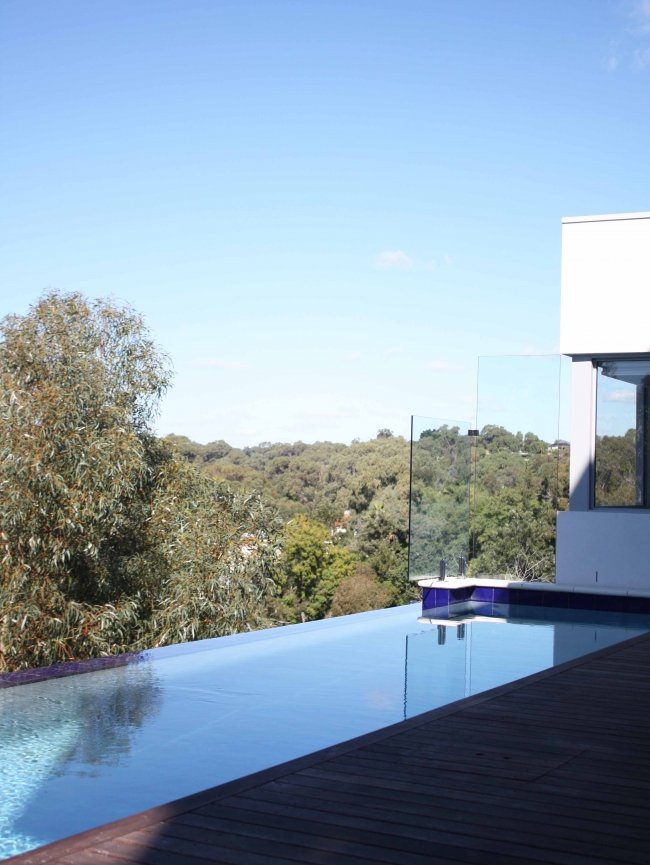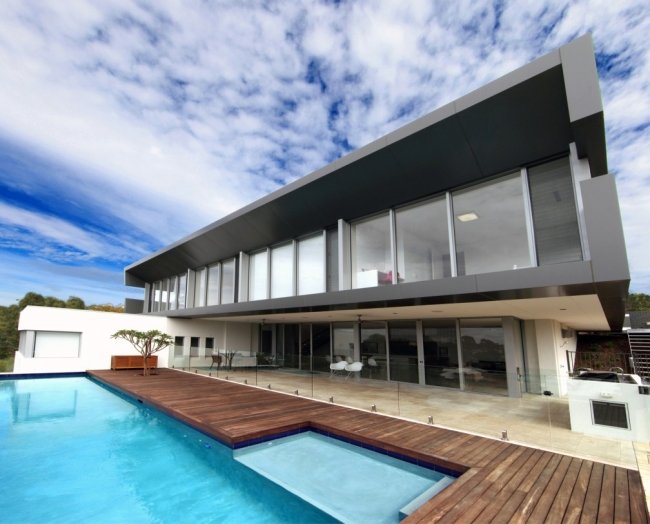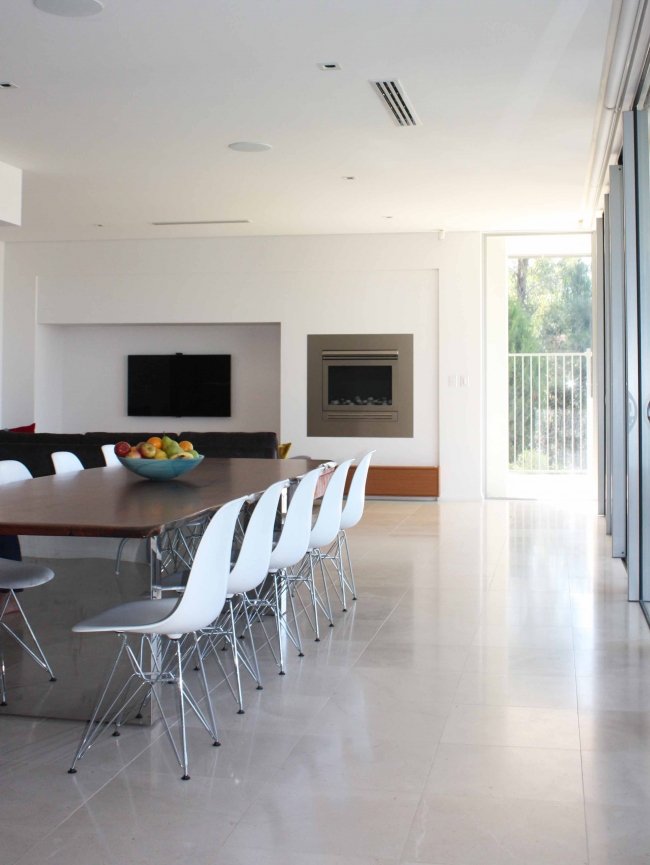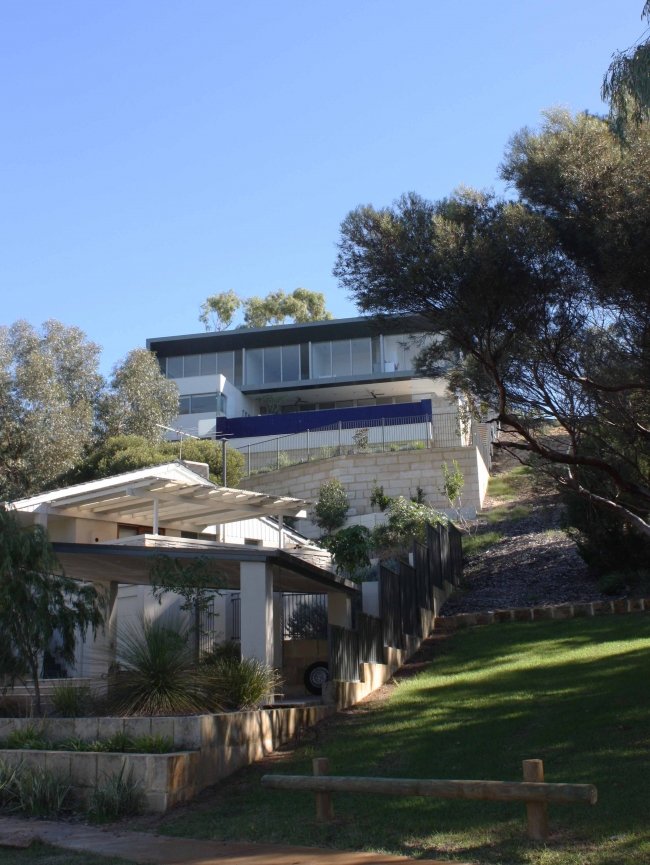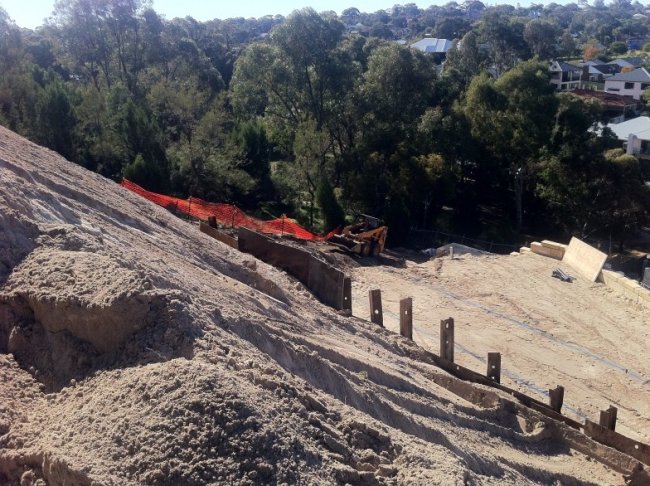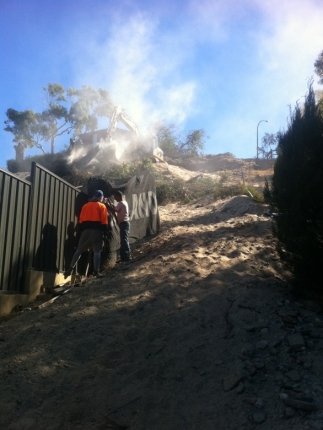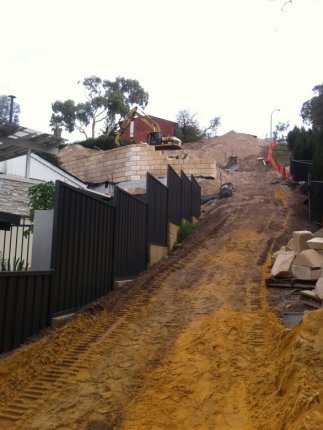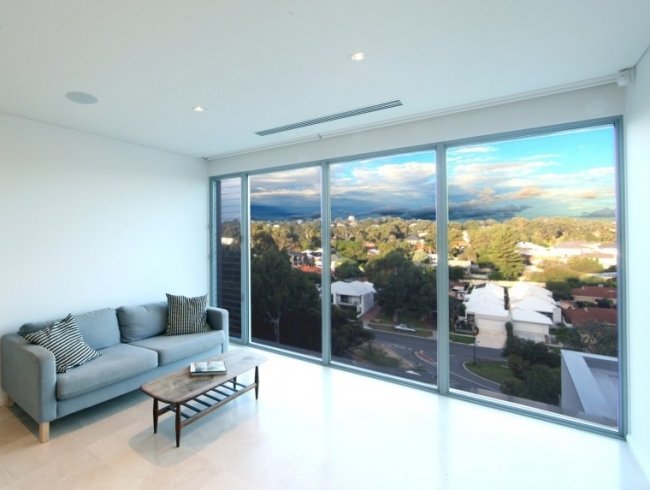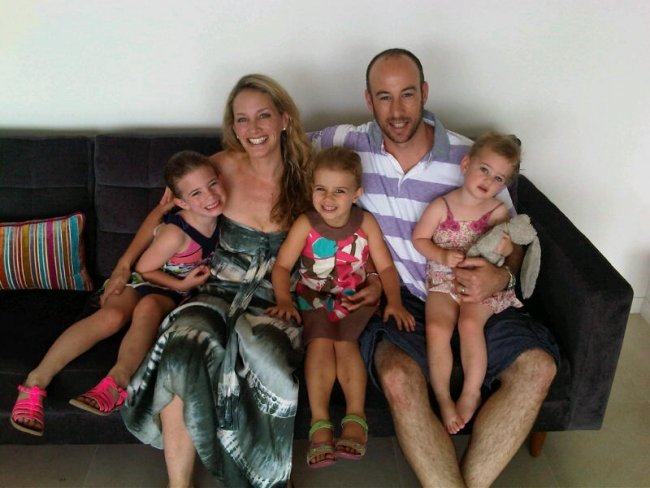 This incredible and ambitious house was built by owners Jen Wiggins and Matt Mintz, who live with their daughters Noa, Evie and Maya (clearly Jen and Matt have excellent taste in names). The family moved into their newly built house just before Christmas, but Jen and Matt had owned the block for eight years before that. It took years to find a designer and builder willing to take on the challenge of the block – so long that they actually came close to selling it.
Before Jen and Matt came along, the block had actually been owned by an architect, and not even he built on it. "The block had been empty for 50-odd years," says Jen. "It had basically been sitting here waiting for someone to do something to it!"
Adjoining a reserve, the 788sqm block had incredible views across the valley and the nature reserve. But it also had an insane 40 degree slope and was very sandy. And Jen and Matt were keen to build a very spacious home. "We always thought we would put a pole house on the block, but basically couldn't find a builder to do it," says Jen. "If they did, they wanted to do it cost-plus." (If there's one thing I've learned from Grand Designs, it's if you have a very difficult site, don't do cost-plus!) "We were getting to the point where we thought we should just sell the block." Luckily one meeting changed all that. "Gavin Hestelow from Weststyle came to have a look at it and we just knew it would work. You want someone who feels as excited about your project as you do!"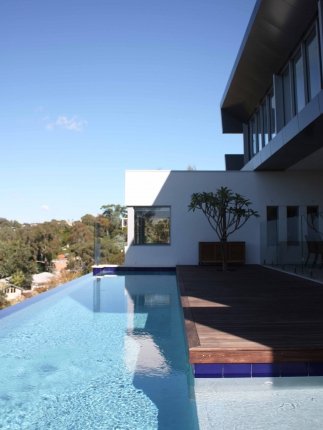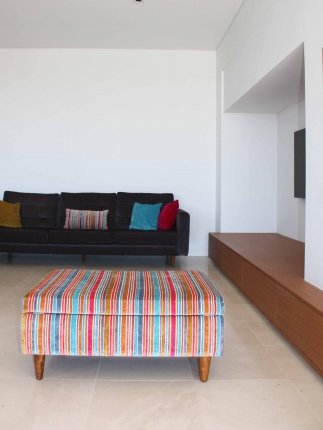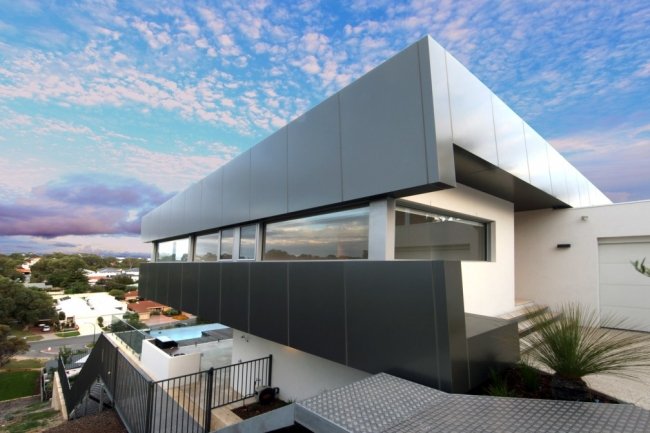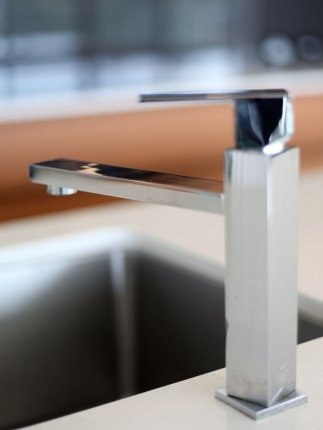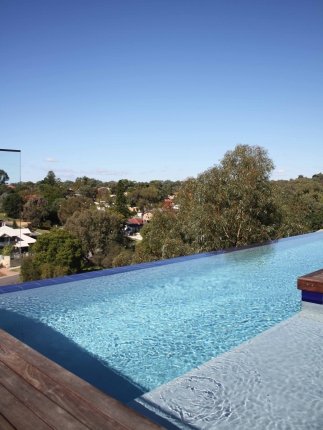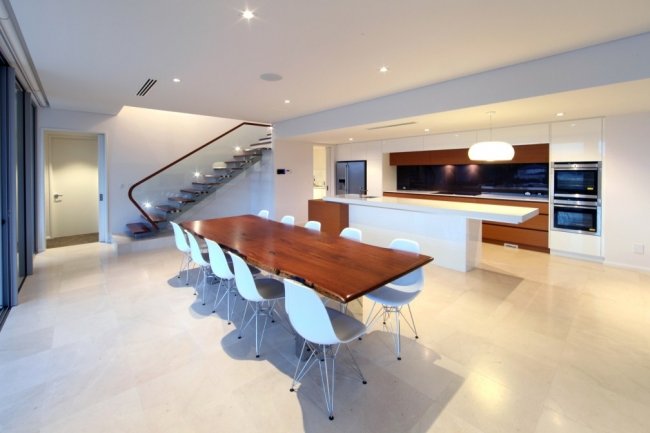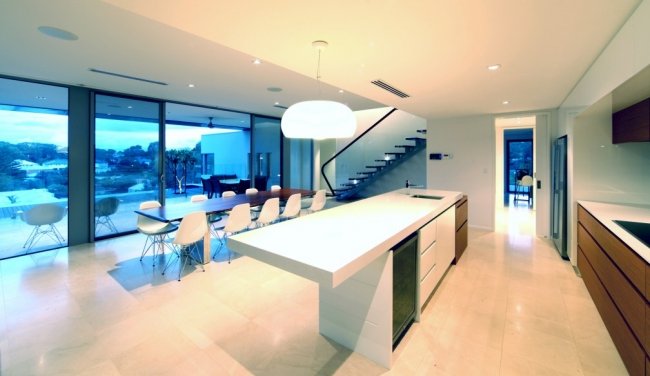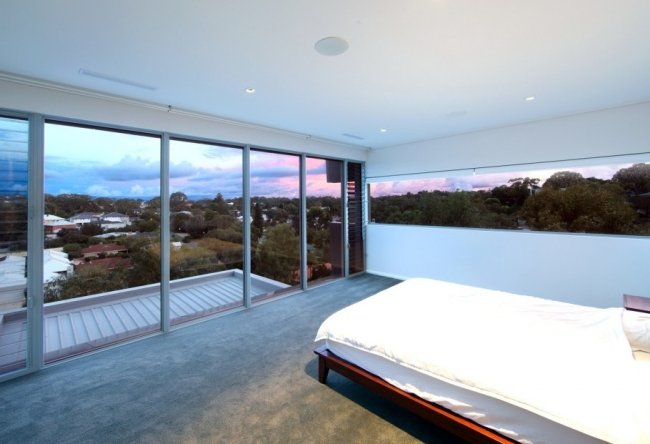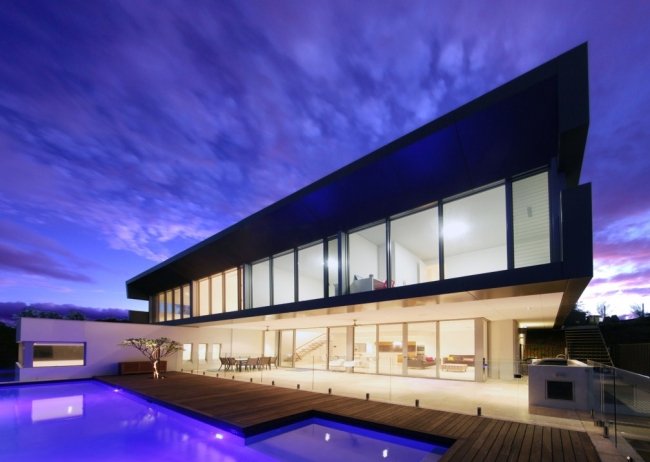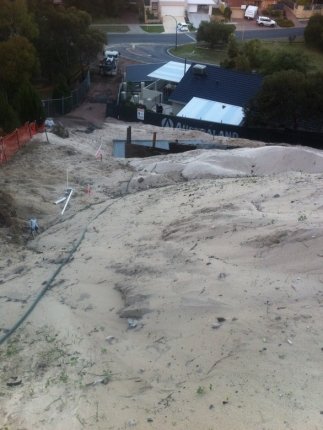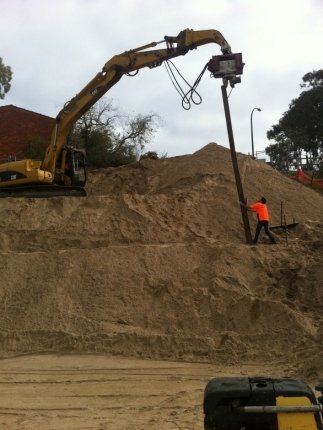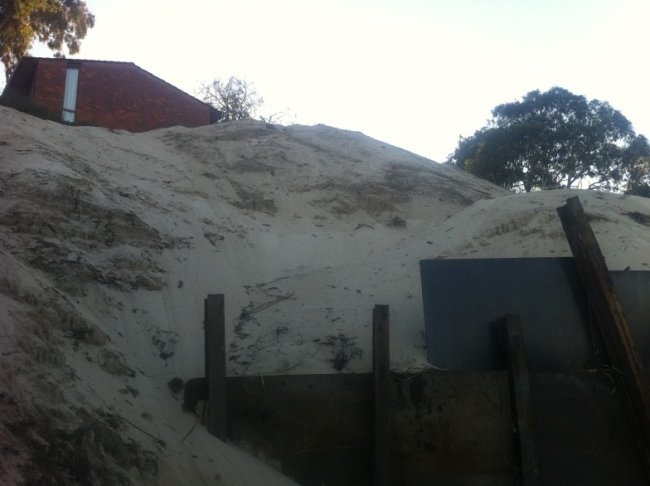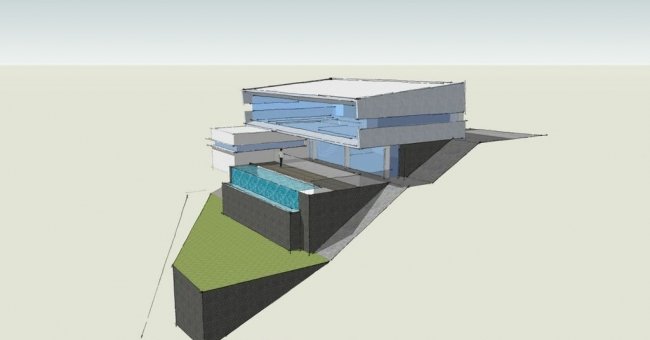 When digging on the block began in April 2011, Jen and Matt had just had their youngest daugther, who was only three weeks old! I think having a newborn must be demanding enough as it is – without adding building a house like this into the mix. "It's been full-on," agrees Jen. "You either love it or you hate it."
But the hard slog has been worth it. Even though Jen and Matt are still putting the finishes touches to their new home, this house looks awesome. The views are so mesmerising and quieting, and they give the house such a lovely peaceful feel. ""You don't have that feeling of having houses all around you," says Jen. "It basically feels like you're in the hills – but you're 800m from the beach." Maya x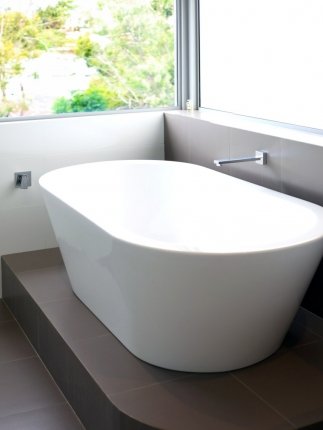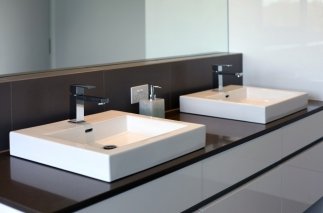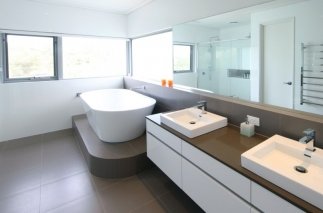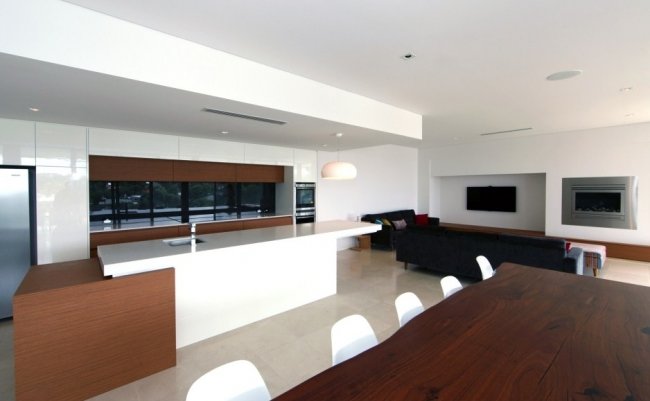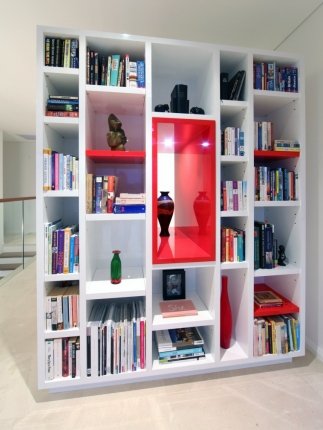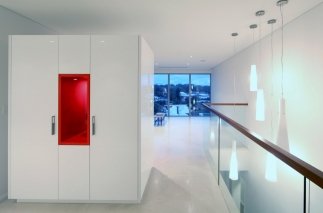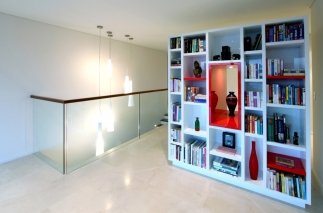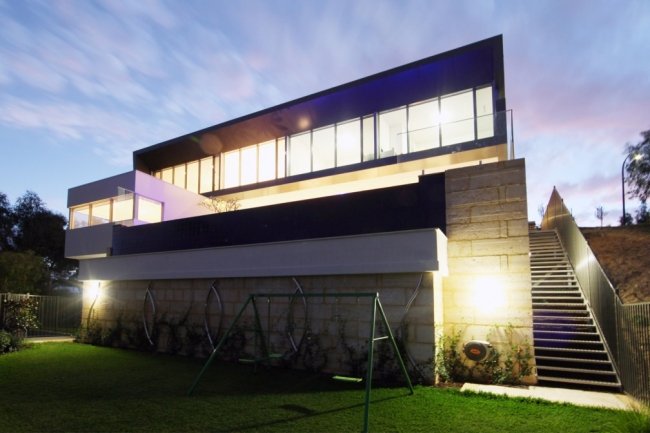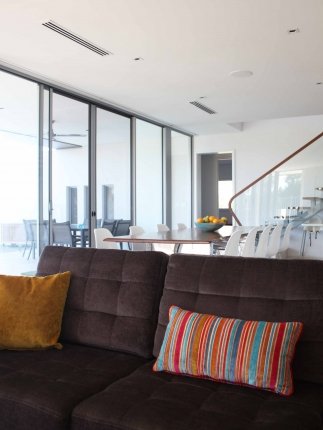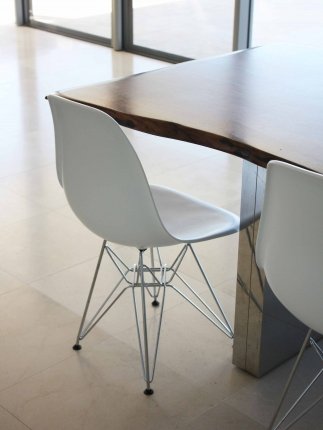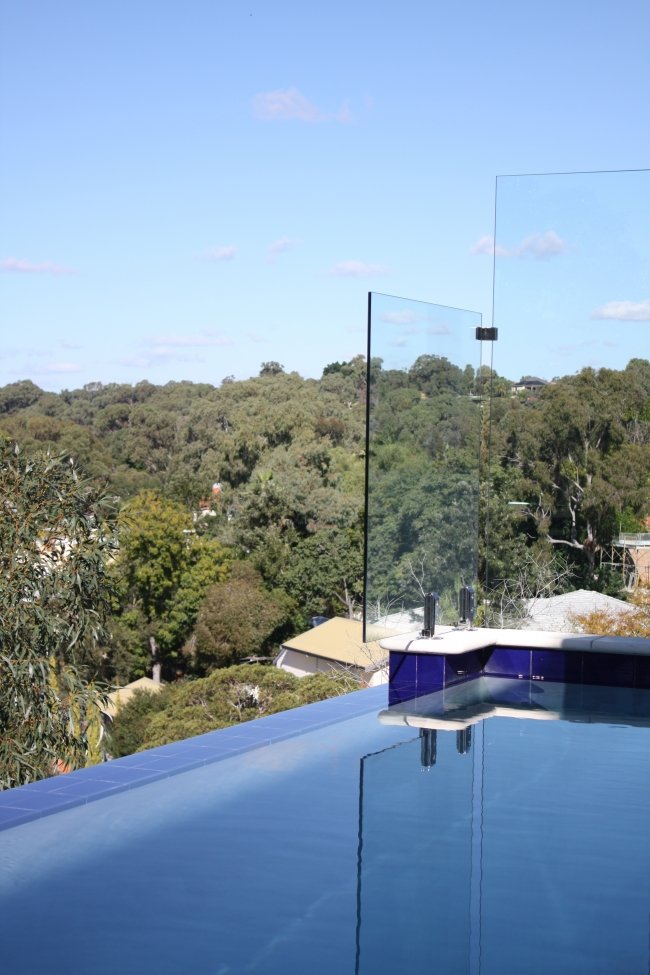 HOME LOWDOWN
THE OWNERS
Husband and wife Matt Mintz and Jen Wiggins and their three girls, Maya (like meeeeeeeeeeeeee) Noa and Evie Mintz
THEIR HOME
Modern family home inserted into the side of a hill, with their block having a difference of 15m from front to back
LOCATION
Wembley Downs, Western Australia (800m from the beach)
COMPLETED
2013
THE DESIGNER
Gavin Hestelow, Weststyle general manager and designer
THE INTERIOR DESIGNERS
Weststyle contracted Jenna Miller who was joined by Weststyle interior designer Hayley Gardner
THE BUILDING COMPANY
Matt and Jen searched high and low for a builder to take on their project and finally found a builder in Weststyle

FEATURES
Parkside, hillside block that drops 15m from streetfront to end, 240 degree views across the valley and nature reserve, infinity edge pool, open-plan living, dining and kitchen with scullery, five bedrooms, three bathrooms, travertine floors, louvred and picture windows, terraced garden courtyards
PHOTOGRAPHY
Johnathan Trask of Trasko Industrial Photographics, amateur shots by me.