Posted Sunday, April 7, 2013 in:
Nerd Life
Hi nerds, just a quick update today as I have not had enough sleep to do the awesome Home-Envies-in-waiting in my file justice. This is because yesterday after the pub I stayed up until one in the morning painting our wedding invite and listening to Taylor Swift and Miley Cyrus (I have nothing to hide). Then this morning I woke at 5.45am to hit the markets with my sisters and a couple of friends and spent the rest of the morning planting out our vegetable garden for autumn. (Hooray for the cooler weather at last!)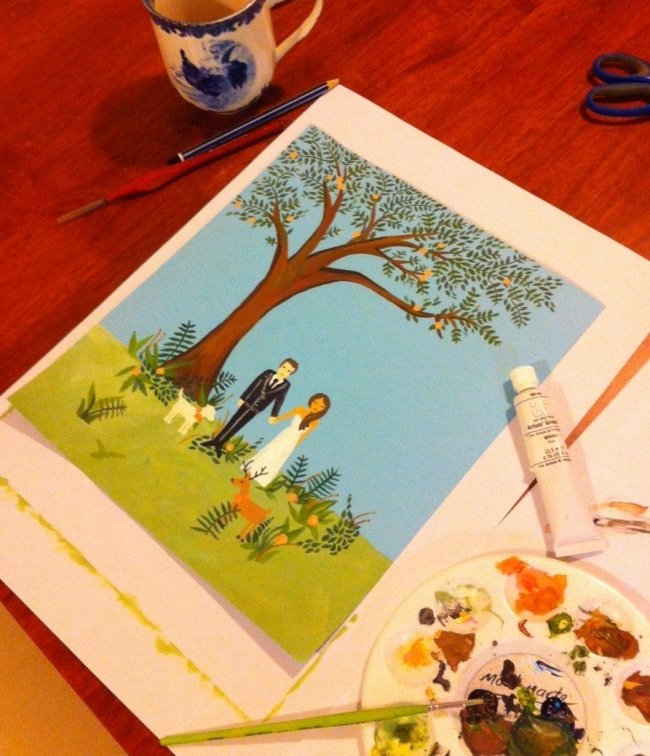 Instead of writing the rest of the day, as I normally would, I had a relaxing lunch in Leederville with one of my best friends and although I still worked a bit, I really felt like I had a proper weekend this weekend. It was wonderful.
I probably should have tried to squeeze in a bit more wedding stuff, because I have a lot more still to organise. I work and write a lot, and although I am very lucky to get enough freelance writing work that I work full-time from home, which means working hours flexibility and no horrendous daily commute, when it comes to our wedding I am still not as organised as I would like. And we are getting married in six months. Actually… now that I think about it… five months. And I am yet to try on a single white dress. Shit... (although I do have the thank you cards already! Clearly I'm working my way backwards down my list of things to do).
Ignoring my impending poorly planned nuptials, does this look like a weed or a vegetable to you? My Facebook friends will have seen these photos already. It sprouted from some homemade compost and I, being the lazy/curious gardener/bum I am, let it grow to see what it would turn into. This thing has now tumbled over the garden bed and is trying to grow up into another garden bed three metres away. It is also trying to grow up the walls of the house and it seems to grow overnight. It's a little bit scary.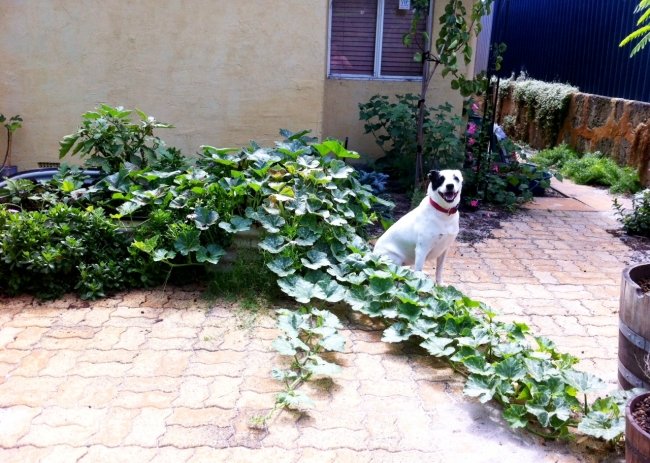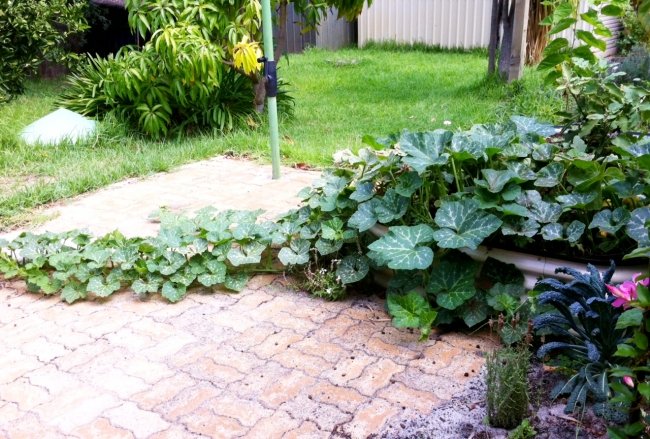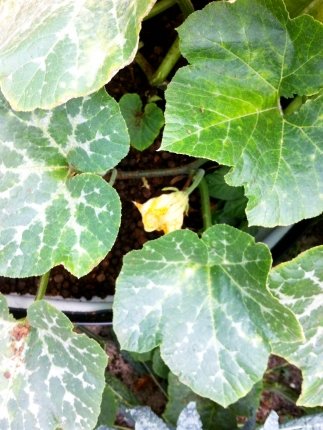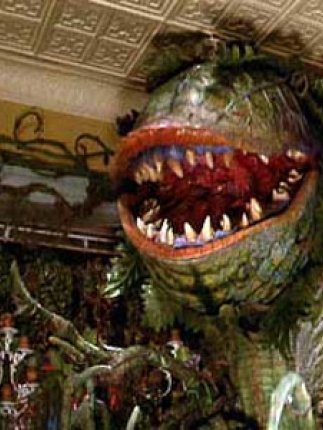 There was quite a big debate when I asked on Facebook what people thought it was. Suggestions so far have included pumpkin, zucchini, cucumber, gourd, the beanstalk from Jack and the Beanstalk, a dog, and the man-eating plant from Little Shop of Horrors. If you know, tell me. This is because Mr Nerd said it was a weed and we had a big argument. I don't know what it is yet but I know it is no weed. I cannot wait until whatever it is fruits so I can be right. Then I will cook it and eat it in front of him slowly and with great relish.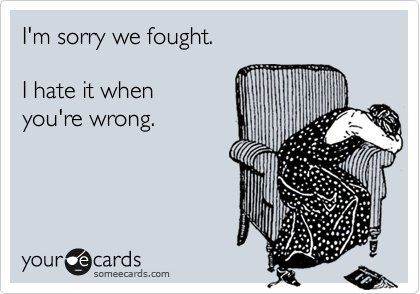 Finally I have some houses that I am VERY excited about sharing on House Nerd soon . One is an old surfer's beach rental shack that has gone from being a real eyesore to magazine-worthy - all done on a tiny shoestring budget with lots of roadside and Gumtree finds! One of the most inspiring projects I have seen. I also just saw another Iwanoff home and yesterday I met Shannon and Aaron from The Block 2011 who gave me a tour of their renovation in Palmyra – it's lovely. Can't wait to share these as soon as I have time to do them justice! I think you will love them.
And if you comment… do weigh in on the plant thing debate... pumpkin, zucchini, cucumber or Day of the Triffids-style monster? Maya x