Posted Wednesday, January 23, 2013 in:
Home Envy
The silverbeet in my vegie garden is wilted, the dog spends much of the day lying on the cool of the floor tiles and you break a sweat just going to the mailbox. Our Perth summer is well and truly here - so a beach house seems a perfect home to feature in Home Envy this week. And I thought this one was very sweet.

A one-bed studio in the coastal town of Yanchep, the studio was built on an elevated, peaceful spot with views across a pretty garden and rolling hills dotted with old houses across to the ocean beyond. Owner interior design maven Judith Barrett-Lennard designed it. "I wanted it to be a contemporary take on an Aussie beach shack," she says.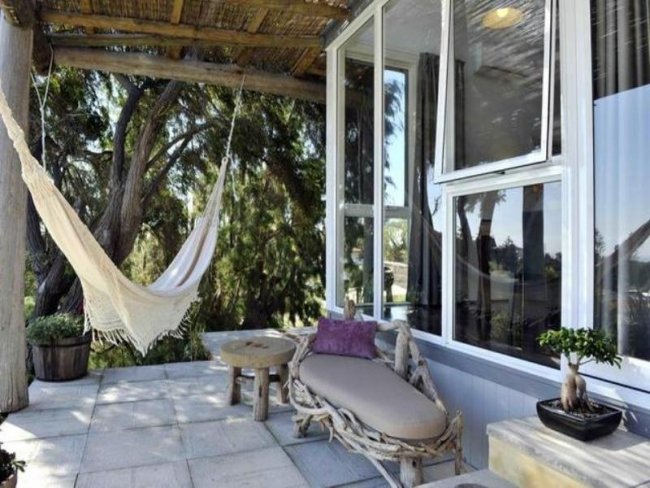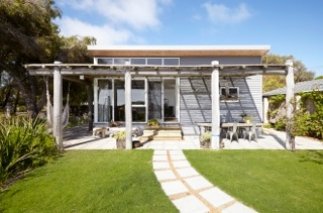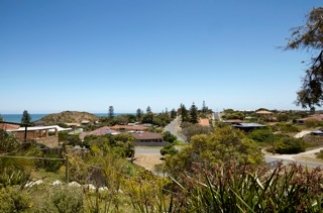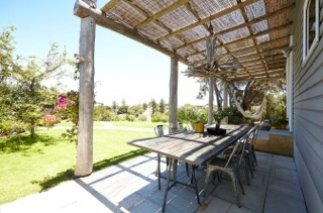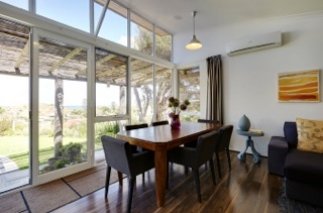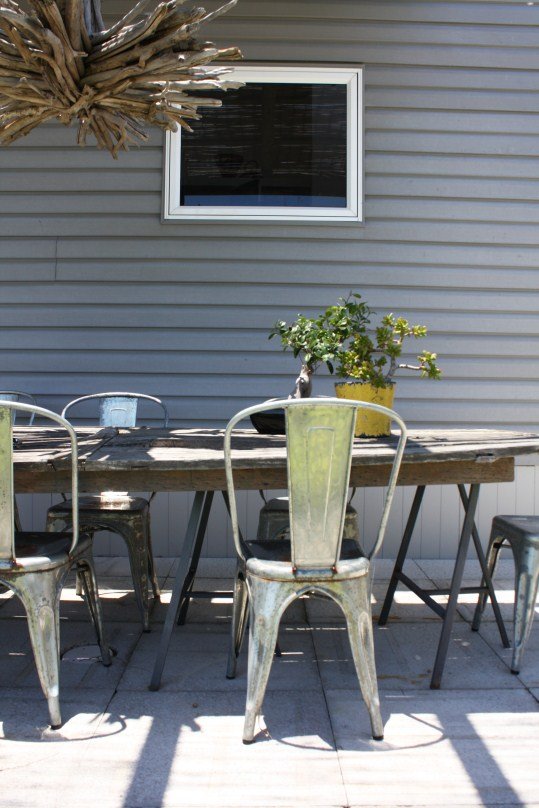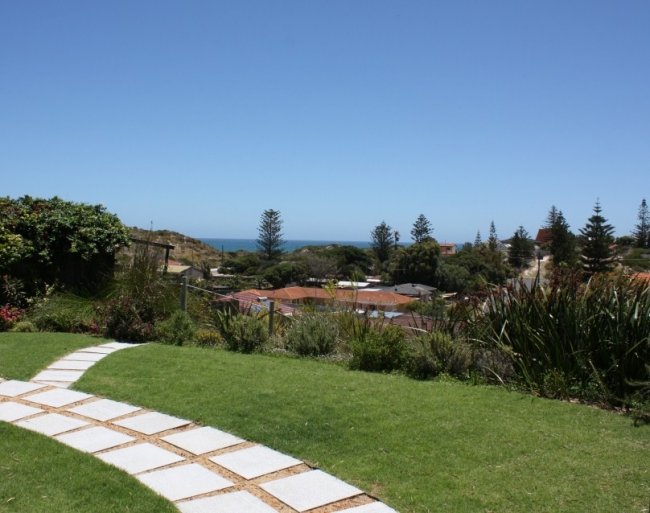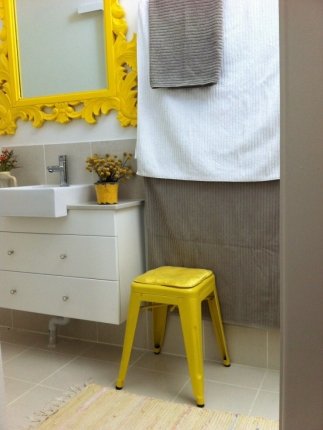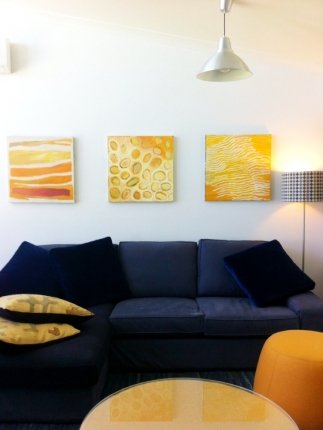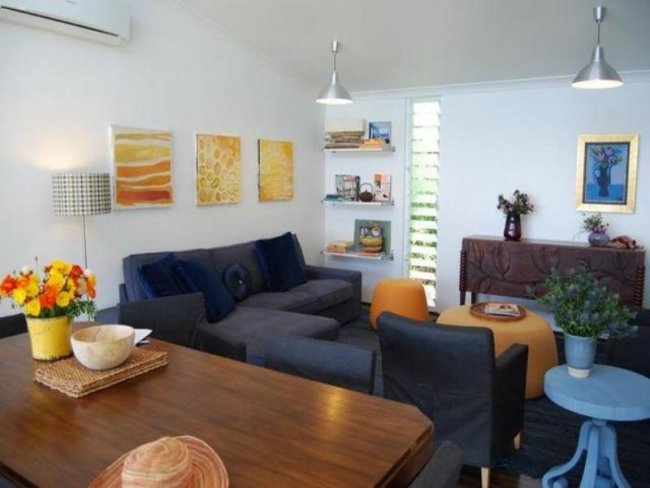 I think I often have a hard time fully "switching off", but what I loved about this place was how relaxing it is - I think even the most frenetic city slicker could not help but mentally recharge here. My favourite feature was the gazebo, made from recycled telegraph poles and laid with 1950s recycled council pavers . A hammock tied beneath a gnarled old peppermint tree swayed in the sea breeze and although I know I'm just about deaf, I knew it was very naturally quiet here! I could imagine myself spending weekends here, afternoons spent at the beach, evenings with friends playing cards outside on the old worn table drinking ginger beer and enjoying the gentle sea breezes.
Judith purchased the 810sqm block, which came with a 70s house at the front and is less than 200m from the beach, four years ago. To create a holiday getaway for herself she designed and built this freestanding studio at the back (she rents out the front home in the meantime). "It's oriented to take best advantage of the wonderful, unimpeded Indian Ocean views on offer at the rear of the block atop a steeply sloping away escarpment," she says.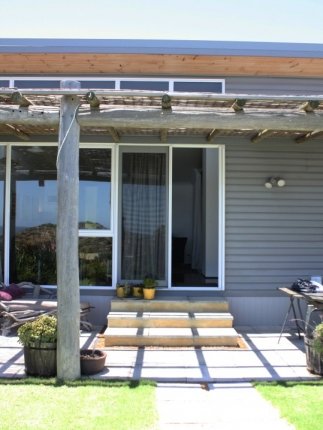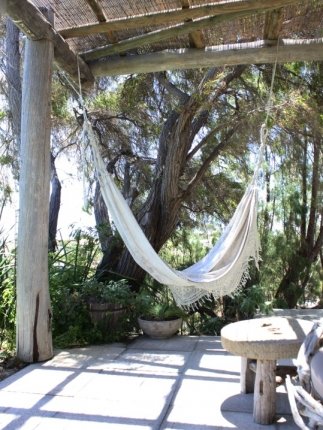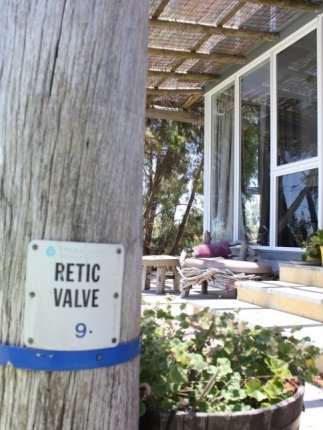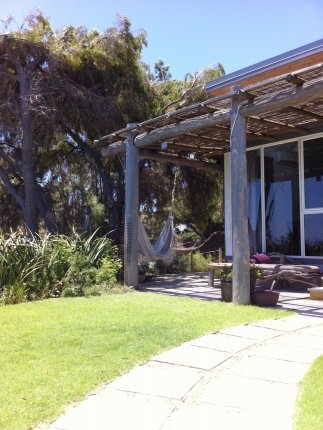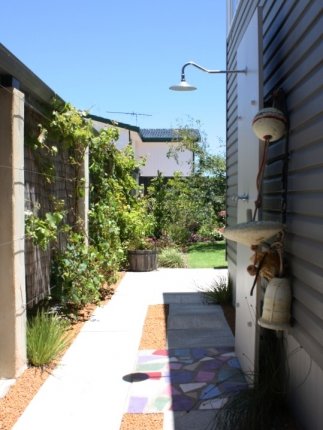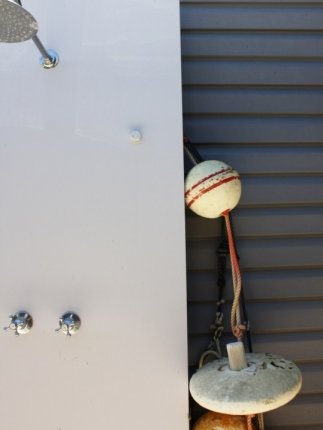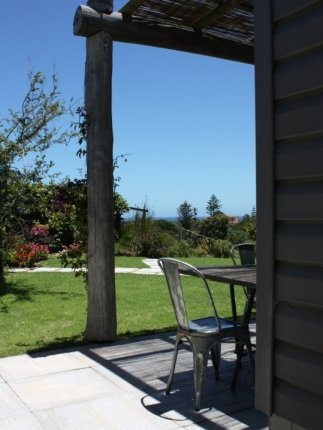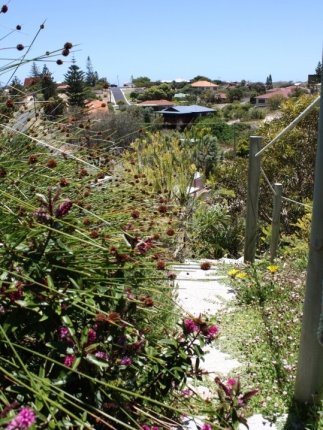 The rolling hills around the studio are dotted with mostly old, simple beach houses, most of which were built in the 70s when Alan Bond bought large areas of old Yanchep farming land and turned them into estates. He built 12 different kinds of houses across Yanchep, and while simple in layout and shape, each had a lovely aspect, with pockets of crown land interspersed within.
If it weren't for the iPhone glued to my hand (my Canon decided to go on strike mid-visit and so I had to make do with my camera phone) I could imagine I had stepped back in time to when I was a kid. Judith agrees. "The thing I love most about it here is that old Yanchep remains relatively untouched and as if the world has passed you by. You can switch off completely."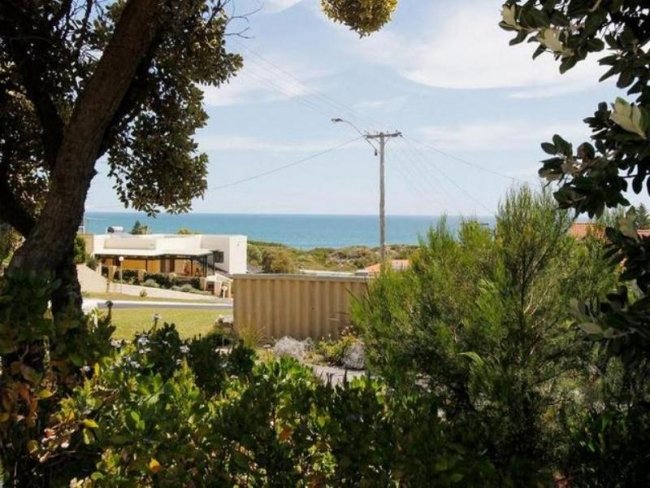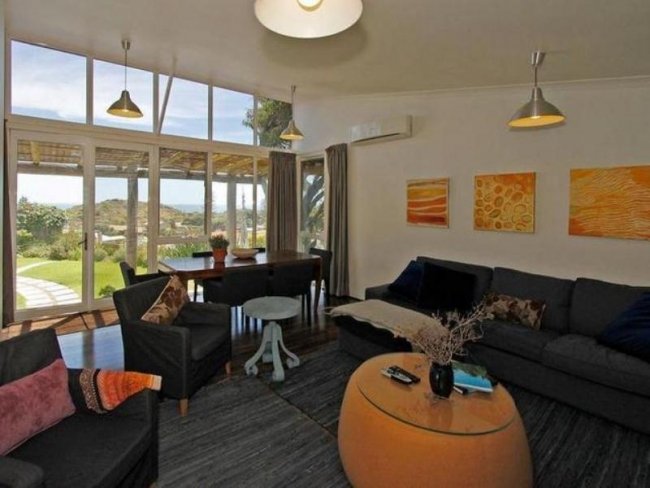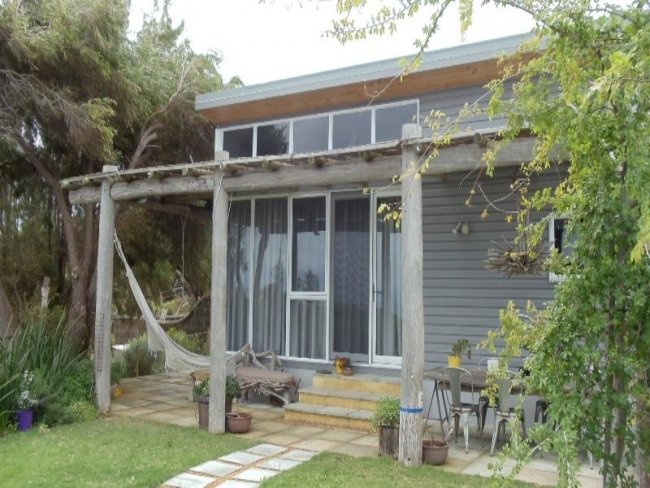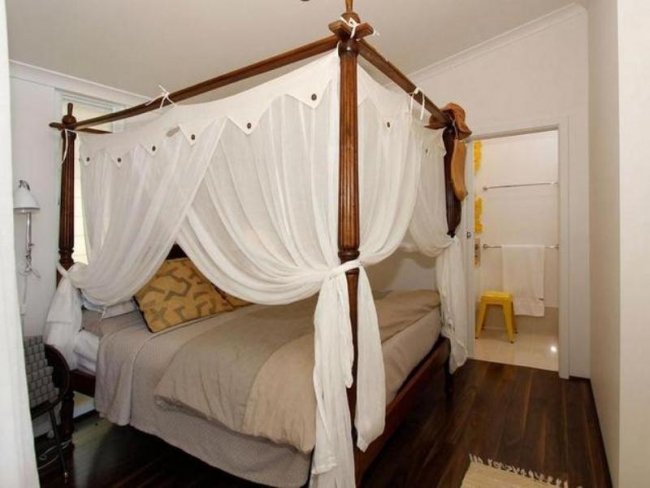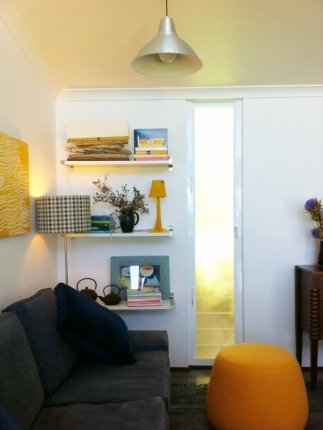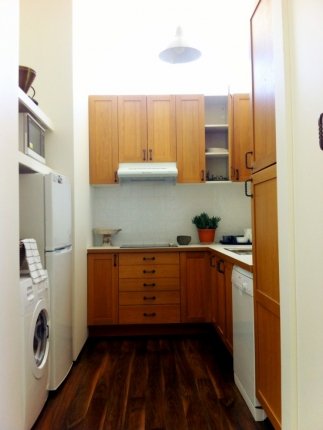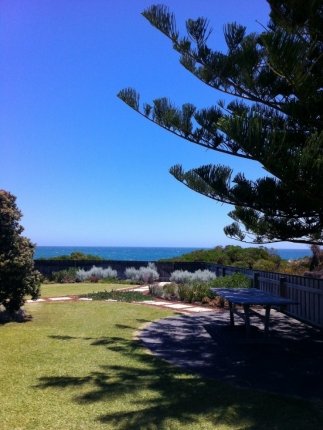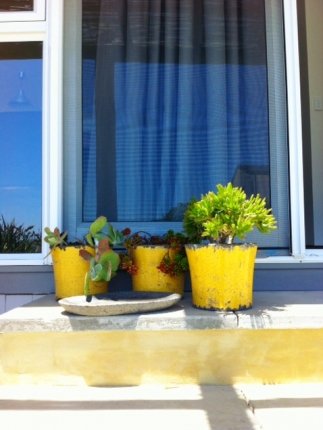 HOME LOWDOWN
THE OWNER AND DESIGNER
Award-winning residential and commercial interior designer Judith Barrett-Lennard, who runs Judith Barrett-Lennard Design
THE HOME
A 55sqm freestanding studio with ocean views
LOCATION
The coastal town of Yanchep, Western Australia
BUILT
2009
FEATURES
Garden and ocean views, gazebo made from recycled telegraph poles, hammock, weatherboard cladding, outdoor shower, kitchen with timber cabinetry, open-plan lounge and dining, bedroom, bathroom
PHOTOGRAPHY
Most professional photography by Jack Lovel Photography, unprofessional photos by me. I know you can tell which ones are which.
THE SELLING AGENT
The property is on the market with Kerry Grover of ACTON West Coast