Posted Sunday, August 6, 2017 in:
Obsessed With
Guest Nerd
Thinking of building in Perth? I have always been ALL about renovations and older houses my whole life. But it's funny because in the past 18 months I have all of a sudden found myself thinking, if our financial situation allowed for it, I would actually love to be able to build a more contemporary house one day.
There have been a few triggers that have made me think (often enviously!) that there must be something so nice about building anew. Like no worries about maintenance, about things falling apart or needing repair or replacement just because they're old. Or not having to deal with the constraints or size of an existing home, or renovating and discovering unpleasant hidden surprises from pulling a wall down. One of the houses that's really made me daydream about building anew has been this inner-city Perth one I just featured... there's something romantic about finding the perfect block in your dream location and creating a home from nothing. Or finding a beautiful block out of the city and building a home on it. Creating something from nothing – that's cool.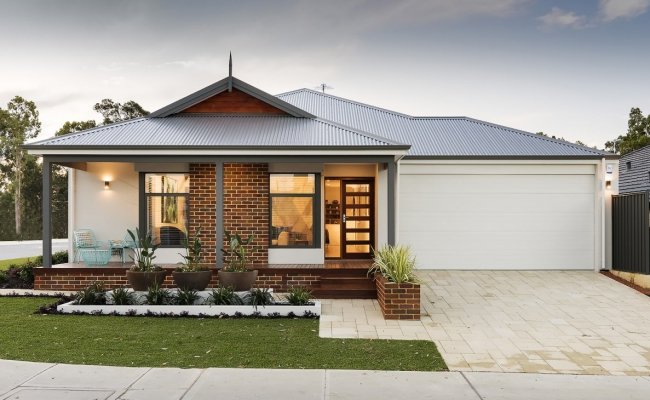 Obviously, I'm not the only one who thinks about the possibility of building. Since I started House Nerd, I've had so many emails and messages over the years from house nerds asking me how do you know if you should build or buy an existing house? And the truth is, I don't know! I'm no expert. I've not built before either. And I always feel bad not being able to help people, to give them the advice they seek.
So when award-winning Perth builder Vision One Homes reached out to ask if I'd like to do a story with them, what instantly came to my mind was, "Yes! We should do something giving advice for people who aren't sure if they should build or buy."

So I've interviewed them about just that. A little background on them first - the Vision One Homes team is a smaller family business, part of the highly awarded and regarded Novus Homes Group. Managing director Lino Antonelli, who founded the business in 1993 (and is one of those Italian builds who builds every home to last - no cheapie shortcuts or quick fixes here!) tells me they pride themselves on offering fantastic customer service and on their beautiful two-storey homes range (they also build single-storey homes).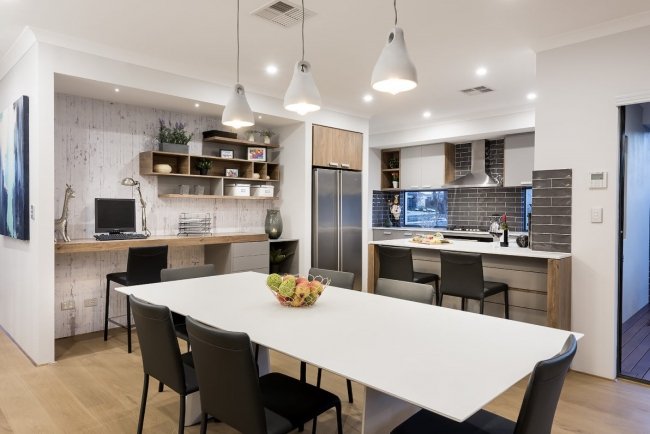 With years of experience dealing with people struggling to make up their mind as to whether they should build or buy an existing home, here is their advice – courtesy of their building expert and Vision One Homes sales and marketing manager Damian Will.
THINKING OF BUILDING? 10 THINGS YOU SHOULD KNOW

1. If you're on the fence on whether to build or buy an existing home, the best idea is to draw up a pro-con list.
Every time I think of "pro-con list" I think of Rory in Gilmore Girls, always getting mercilessly mocked by Lorelai for writing out lists to help her make important life decisions. But Rory got into Yale, Harvard and Princeton for a reason; she is a clever cookie! Writing out an honest pro-con list will help you to really examine and define your motives.

"The best advice is to draw up a positive and negatives list, as there are certainly both for either option," advises Damian. "Some common reasons people choose to build would be the fact that everything is brand-new, like your appliances, floor coverings, even your freshly painted walls. You also get to design the floor plan to suit how you and your family live, which is probably the biggest pro of all."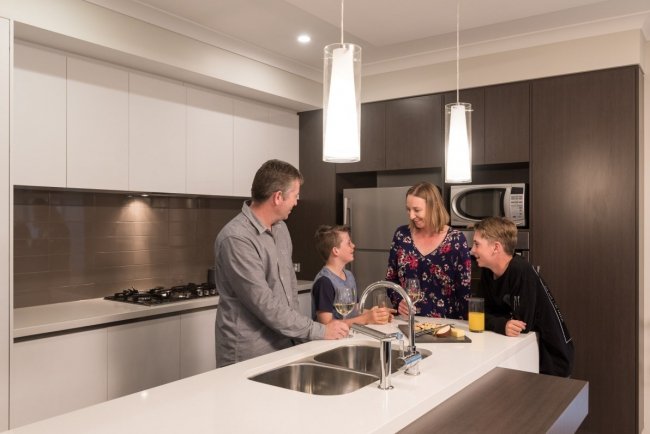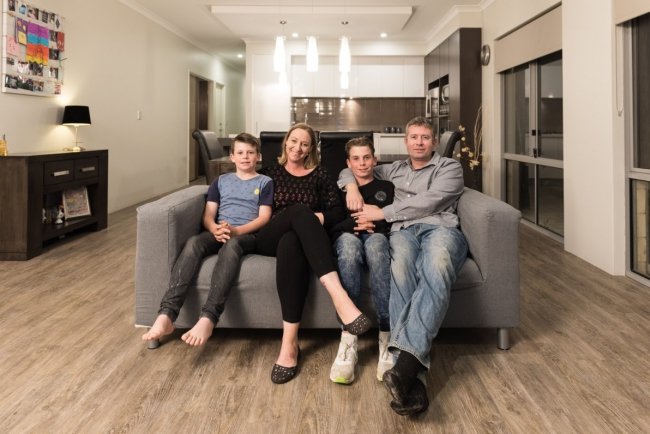 Other pros - you can finish the house to suit your personal tastes, everything from colours to taps, sinks to benchtops and kitchen cabinets. And if you're building in a new estate, no need to worry about buying a nice house, but living next to a dilapidated eyesore next door. "If you are building in a new estate, then you will be surrounded by other new homes of similar value," says Damian. "And another benefit is that obviously you do not have to worry about maintenance. Everything is brand new and under warranty."
What about the downsides to building? "The biggest negative factor about building is time," says Damian. "It can take anywhere from 12 to 18 months to get into your new home, which also creates issues around money, paying multiple mortgages or additional rent. You also need to start everything from scratch, especially your garden, which can take a while to mature. And unless you partner up with a reputable builder, there may be some stress during the building process to factor in also. That's why choosing the right builder is so important."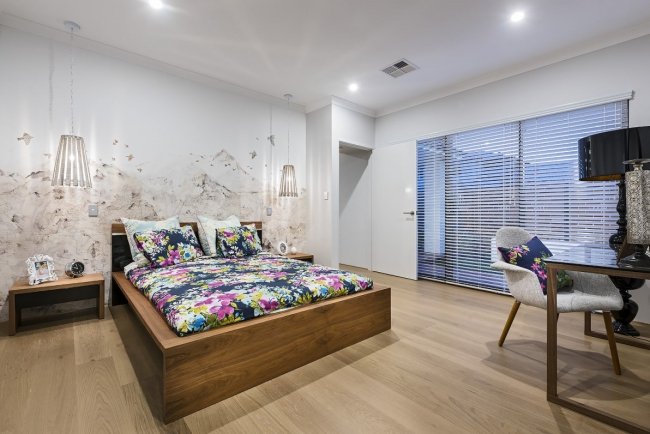 2. It is rare to find any build that has gone perfectly smoothly.
You don't need to be a seasoned, cynical viewer of Grand Designs (such as I) to know that building a house rarely goes 100 percent smoothly all of the time. Even much simpler, smaller houses than the ones featured on building and renovating TV shows rarely get built without some sort of hiccup – and that is one common thread I have found in almost ALL of the new houses I have written about over the years.
And it makes sense. There's always a LOT of people involved in building a home, and for that, you need to allow scope for possible personal differences, conflict, site problems or even just things like a grumpy neighbour or a council that's taking its sweet time on approving your plans. "A house is a handmade product, touched by many," says Damian. "So from time to time, things may not go according to plan. It is how the builder DEALS with these issues that is important."
So go into building being prepared for a few bumps in the road, advises Damian. "Choose your builder based on reputation and you will be pleasantly surprised at how issues are handled during construction and that they genuinely have your best interests at heart," he says.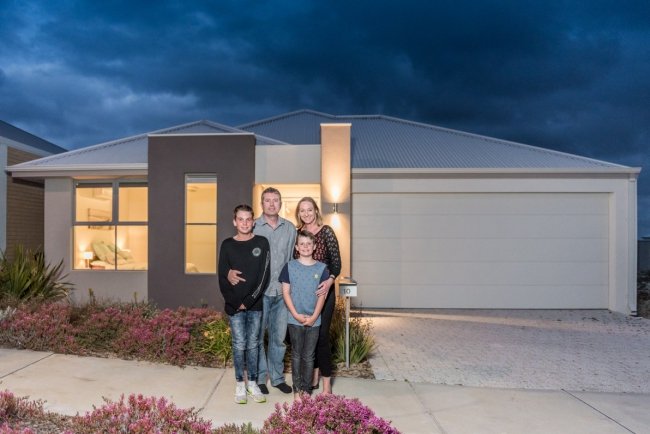 3. Not all builders will suit everyone - you need to choose one that is the right fit for you.
A quick Google search for "builders in Perth" brings up 783,000 hits. How do you choose just the one company? Don't stress. You can find the right one. Construction quality is one of the first things to look at, advises Damian - make sure you check out their display homes or examples of their work. "You can tell a lot from these visits," he says. "Pay attention to the actual construction of the home, not just the fixtures and finishes."
Look at reputation and awards. "Do your research, ask around, look online, and also see if they win awards on a regular basis from the HIA and MBA," says Damian.
On the topic of service, consider how they have worked with you so far. How helpful has the staff been when you've contacted the office? How has the sales experience been? "Have they listened to your needs as to what you are looking for in a new home?" says Damian. "And have they researched all of the associated costs with building such as site works, retaining, coastal and bushfire requirements etc." If a builder seems disinterested in you or your project plans from the beginning, it's a red flag.
On top of that, biggest isn't always best, especially when it comes to building companies whose size means they literally have hundreds of homes on the go at any one time, says Damian. You may prefer a smaller company and its approach. "At Vision One we're small enough to know every one of our clients by name and every single thing about how their job is progressing," says Damian.
I have written so many stories for The West on a lot of new-builds by smaller or boutique building companies where I can see, just from doing my walkthrough, that the home owners have genuinely become friends with their builders and tradies. It's always really nice to see.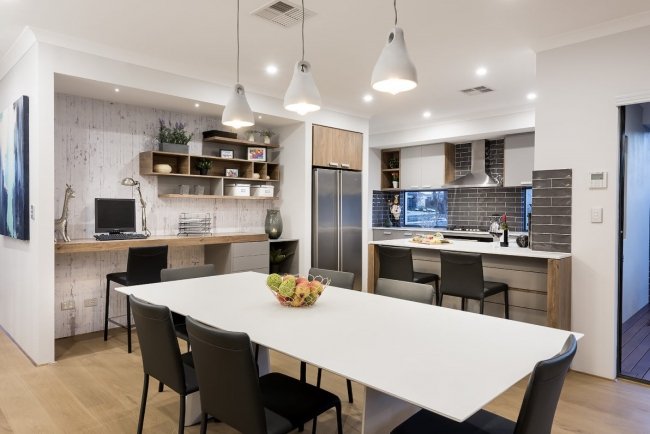 4. Never choose a building company merely based on a cheap quote.
"A house is one of the biggest purchases of your life, so don't risk it by choosing the builder who simply comes in with the lowest cost," says Damian. "If you have a budget that you need to stick to, then be honest and open with your builder and work with them to find the best solution that falls within this budget."
If you're getting quotes from numerous building companies, don't choose one simply because they give the cheapest price. "Something has to give," says Damian. "All builders use similar products and suppliers, their trades cost around the same, so if someone is cheapest they are cutting corners somewhere else to make up for it. Look at more than just the bottom line – cheapest is rarely the best option. Value for money comes in quality, design and customer service. Don't look solely at the price. Those who choose the cheapest builder will pay for it somewhere, usually in quality of construction and their experience during the build."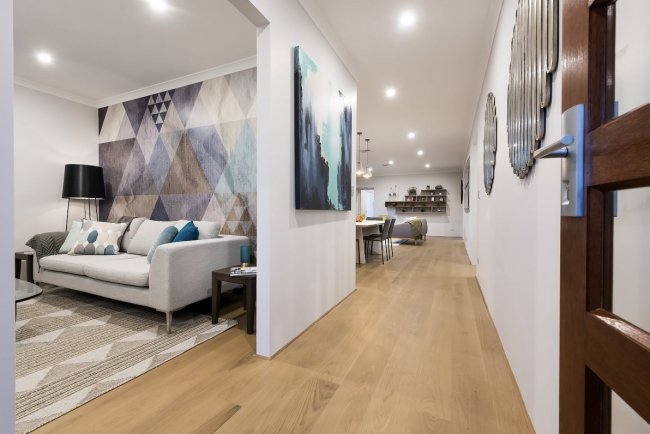 5. You don't have to have a block of land secured before finding a builder.
I find a lot of people assume they need to have their perfect home site locked in before they start the search for a builder. Obviously this can definitely help, but is not essential, says Damian. "One of the benefits of already having a block of land is that you can finalise your design specifically for your block. However many builders offer house and land packages, so it is not essential." Good builders will also often know of available land that you may never come across.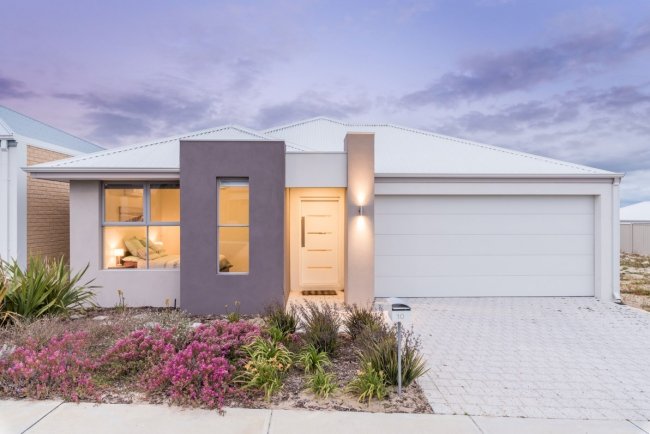 6. A good builder should be able to help you choose between buying a project home or display home, help you tweak an existing design or create a new one (or steer you in the right direction completely if you want to go truly bespoke).
With aforementioned TV shows like Grand Designs, many people dream of designing their dream home with an architect. But dream homes often come with dream budgets – and the architect-designed home option is not always a possibility (or necessarily desired) by everyone.

A good option can be to find a display home design that is as close to what you want as possible, and then work with the builder's design team to tailor it to exactly fit your needs, says Damian. "We have a team of in-house designers who have studied for years to do what they do, and you will find our existing range of homes have been intelligently designed and in many cases have been awarded by the HIA or MBA. So take advantage of all of that thought and experience by starting with an existing home and then work through your list of must-haves with our building consultant to tailor the design to get the dream home for you and your family."
I always think of that saying, "You don't ask, you don't get!" So whether your must-have is a specialised space for your boat, turning that media room into a fourth bedroom, or encompassing your dream pantry in your kitchen, you'll never know what your builder can do for you unless you ask.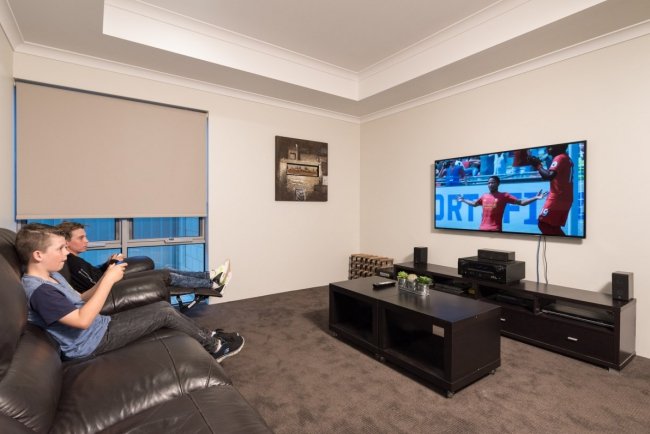 7. Ask your builder about their construction methods and consider that this can affect your build time.
It's such a simple thing, but it's something a lot of potential home builders overlook in their joy at the thought of Caesarstone benchtops and a shiny new bathroom. Don't presume what construction method will be used for your home - ask questions about it. These days, there are lots of different alternative construction methods to double brick. Damian says Vision One offers a range of award-winning single storey houses as well as two-storey designs and unlike many other builders, they give clients a choice on exactly how they'd like your second storey to be built. "You can opt for traditional double brick construction to the upper floor perimeter walls or you can choose a system which incorporates built- in insulation allowing for a higher thermal rating, increased design flexibility and a faster completion time," he says. "Either way, of course, we still use concrete floors to both levels, with engineered concrete foundations to the ground floor."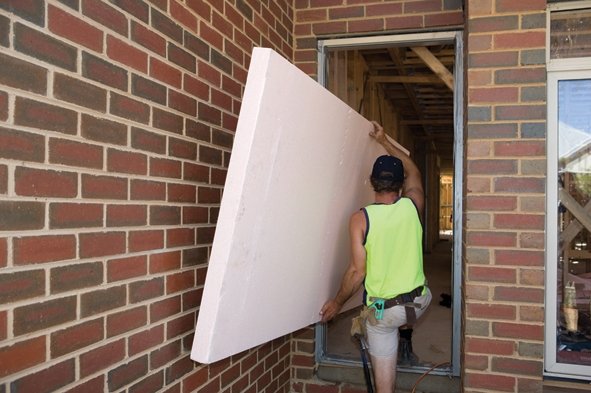 With lightweight construction methods, construction takes place on-site allowing design flexibility and the use of local trades and materials ensuring perfect precision, rather than being prefabricated in a workshop and craned in later. (They have A Beginner's Guide to Lightweight Upper Floor Construction pamphlet available for download on their site).
Different build methods affect build times, too - timber-framed construction tends to be substantially faster to put up than brick, and as the walls have a slimmer profile, can also save you valuable square meterage on a smaller block. Vision One Homes have a good article on their site about how long you can expect a new build in Perth to take here.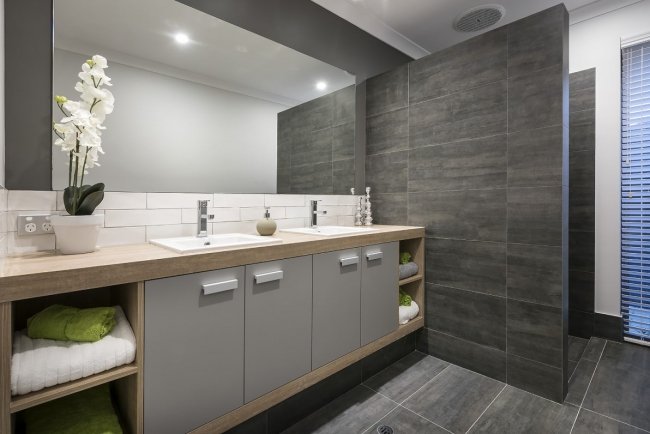 8. Do the display home weekends.
It can be a lot of fun checking out different display homes! The benefits of visiting a display home is that you can touch and feel what may become your future floor plan, walk through the home and get a really good feel for how the home flows and would function, says Damian. He adds that display homes are always top of the range and have all of the bells and whistles. "They have the wow factor!" he says. "So generally there will be very little that needs to be added to the home. However we also offer alternative versions of our display homes, that are essentially the same floor plan, but with a few of the extra display features removed. These are always a great place to start as their price point will be lower than the home on display. So you get the value for money home design and can then add in whatever extra features you are looking for while still working within your budget."
Damian adds that another little tip when display home visiting is to think about how you are going to furnish your rooms and make sure the dimensions will work with what furniture you already have and what you plan to buy.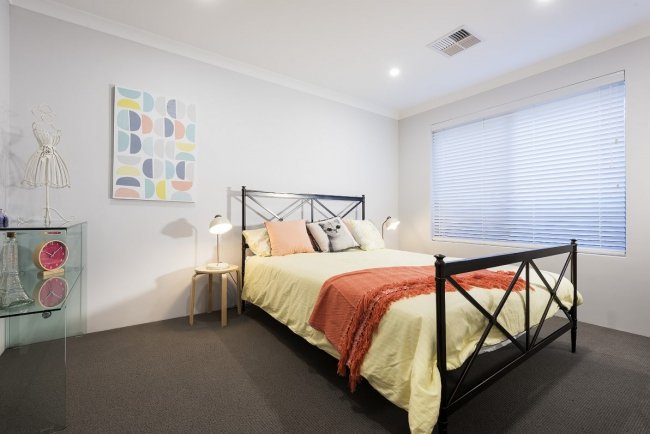 9. Ask how many houses your supervisor oversees at a time.
Each home build is overseen by a building supervisor. Ask how many homes are commonly allocated to a supervisor at any one time. "How well your home is supervised in construction will have a major bearing on how well the building process goes, ensuring the home is built in a timely manner and to the highest possible standard," reveals Damian. "A good building company will not allow more than an absolute maximum of 15 homes per supervisor to ensure efficient construction and cost quality control."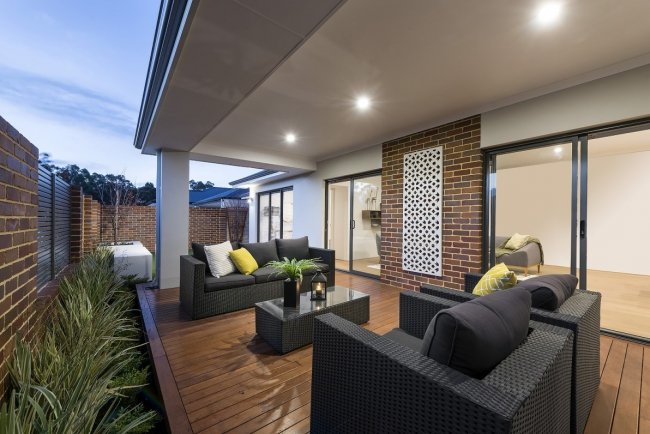 10. Ask the building companies you're considering if you can see referrals and testimonials.
So important is asking to see proof of happy past clients and you should definitely ask, advises Damian. "Most builders will have copies of feedback forms from clients, so ask to have a look through those," he says.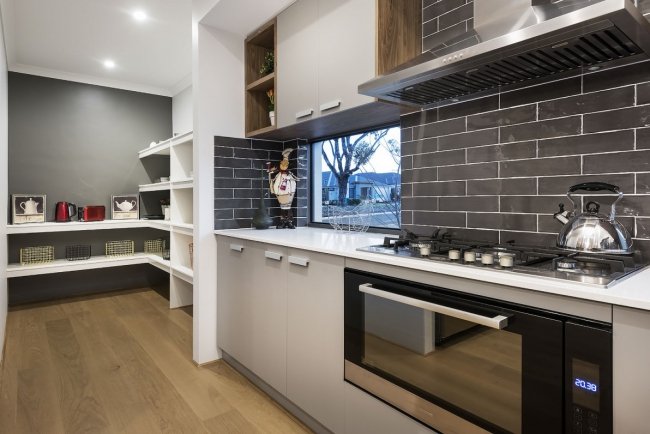 Have you built? What advice would you give to other people considering it? Maya x
Thank you to Vision One Homes for supporting this story! You can visit their website here or follow them on Facebook here. All photos of Vision One Homes in this post by Joel Barbittas of D-Max Photography.