Posted Monday, January 23, 2017 in:
Guest Nerd
Obsessed With
Before & After
In my job I continually meet people who say they have always thought about extending their home – but for some reason or other they hesitate to take the first step. Often they find it daunting because a) they presume that getting a quote for such a big project will be a nightmare in itself and/or b) they presume it will be out of their budget anyway. Or c) they've heard an extending horror story from friends and now they're having reservations.
With close friends of mine now wanting to jump on the home extension train, I thought it would be timely to do an informative post on what you need to know about extending a home – and to get the lowdown from a reputable builder who's done it many a time.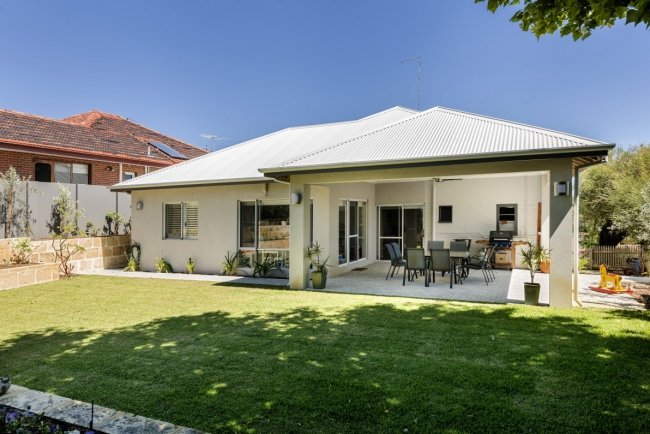 I asked husband-and-wife team Ralph and Sandra Brewer of Exactus Homes if they would do this with me and they were more than happy to oblige. Ralph is the owner and director; Sandra is their marketing manager. I met these guys years ago while I was writing stories on houses for the paper and have always admired their high standards and their lovely houses.
So let's bust some common myths about extending a house.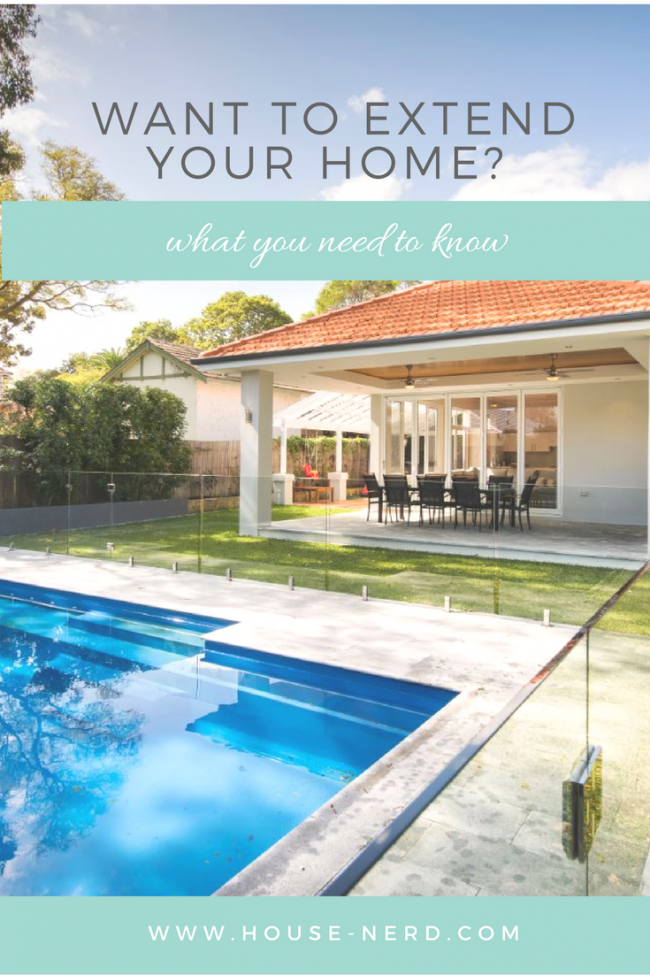 1. Don't be put off the by the idea because you find the prospect of getting quotes daunting – some builders can give you ballpark figures.
As a freelance writer and blogger, sometimes it is tricky for me just to quote for a blog post that requires a slightly more complicated brief than usual. So I completely understand why some people find it baffling that a builder can give a quote for something as big as a home addition! How can somehow just pop over to your house, listen to what you want to do to it and give you a rough figure for something so BIG?
Well, there are experienced builders who will be happy to give you a rough idea of costs at first – you can then get a more detailed estimate later (this one usually at a fee, as it requires a fair bit of work). Ralph says it never hurts to ask – you may even be surprised to find out what is achievable for your budget. "Many people are reluctant to contact a home extension and renovation builder because they don't know what their renovation will cost," he says. "We understand that it's nearly impossible for a prospective client to understand the costs of renovating, so we are here to help you."
Exactus have actually created a guide to their typical costs of renovating based on houses they've renovated in Perth's western suburbs, including Floreat, City Beach and Doubleview.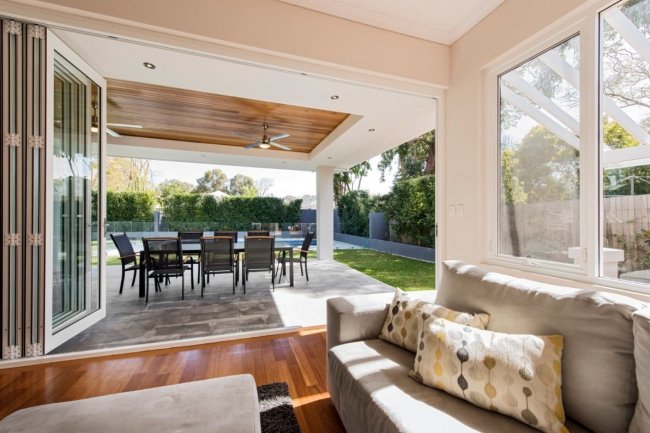 A COSTING CASE STUDY

Not all builders' quoting and costing processes operate the same way, but here's an example from Ralph's team. Ralph says they recently quoted to extend a 1975 house in Perth (not the one pictured). It had three bedrooms and one bathroom and would be an extensive renovation project. The owners' design brief asked for numerous things. They wanted a larger bedroom for their main suite, a luxurious bathroom that would take them into old age, extensive robes to the bedroom, and to replace the old glass sliding door in the living room with stackable sliding doors to bring the outside in. The plan was to extend the back of the home.
Ralph says his process is to first give the client an approximate cost estimate for what they want to achieve before going any further. "This enables them to determine if it's in the ballpark," he says. "It also enables them to assess the subsequent value of their home for their future equity."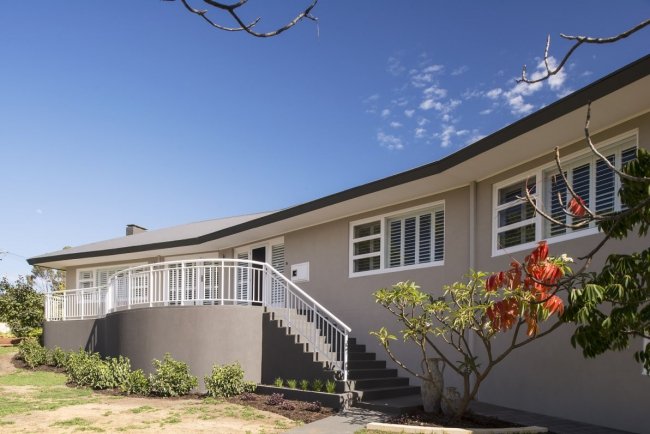 Once the client was happy with the approximate cost estimate, Exactus drew up a Preparation of Plans agreement, which requires payment of a small fee deducted from the cost of the home extension project when it proceeds. The fee covers the cost of the Exactus team's work designing plans, includes some pre-construction costs and requires a bit of back-and-forth to make sure the plan is what the clients want and fits within their budget.

They then give a detailed costing of the building project and specific costs – everything from concrete works to water-proofing - in the home extension quote. The total cost of this project was $106,077 + GST.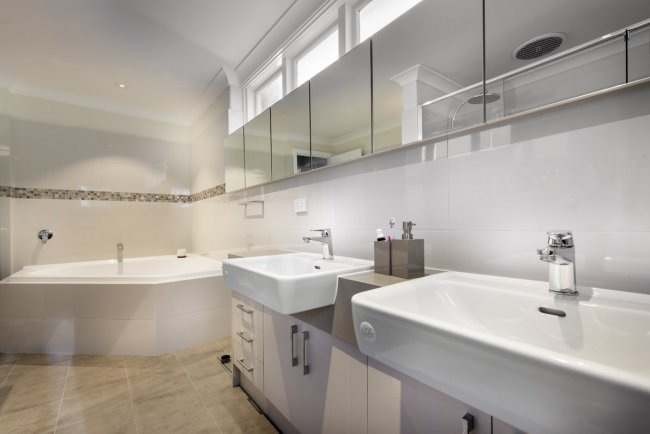 2. It will probably take longer than you initially think.
I work as a contractor/freelancer and I have lots of friends who are also freelance or run their own small business, so I know I'm not the only one who this happens to. There have been times where I have quoted for a job, only to get a reply going, "Great! Can you write it tonight and send it to me by first thing tomorrow morning?" Um, I'm afraid I can't.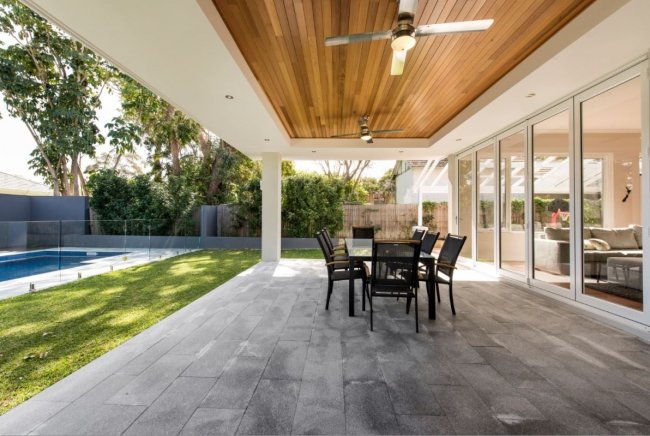 It is funny how so many people imagine you will have a clear work schedule ready to begin and complete a project at the drop of a hat. Just like freelancers and contractors, most builders generally require some time to schedule your project into their calendar. But not only will they need to make time to slot in your project, there are other things that also need time to be sorted out when it comes to extending or renovating a house, says Ralph.
"Sadly for people who contact us in November, hoping to have their renovation done by Christmas, it's usually bad news," he tells me. "There's quite a bit of planning that goes in to a home extension or major renovation. Firstly, you need to get an idea of what it will cost for what you want to achieve. This is something we give all prospective clients in our building process. Once you are happy with the approximate cost, our draftsperson or architect will draw up your plans."
Plans are also often needed from engineers and other specialists as well. "Estimating a home extension takes a few weeks too, as actual quotes are sought from the myriad of trades that are involved in the project," says Ralph. "Then if council permission is required, it will add time for their review and approval. Only then can a building project get underway - our clients agree, building feels like the fastest part of the process!"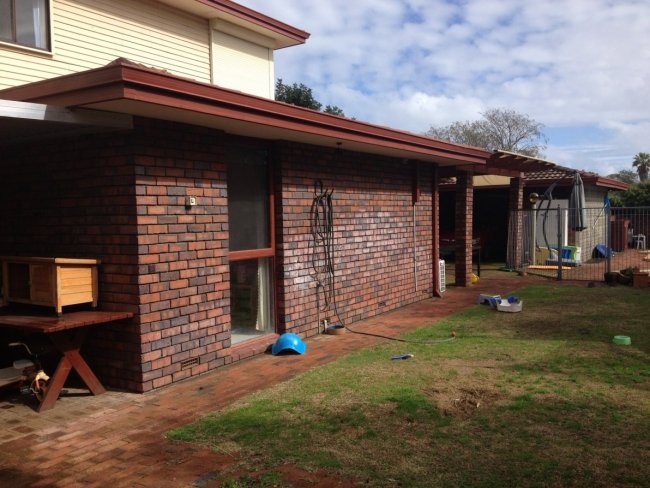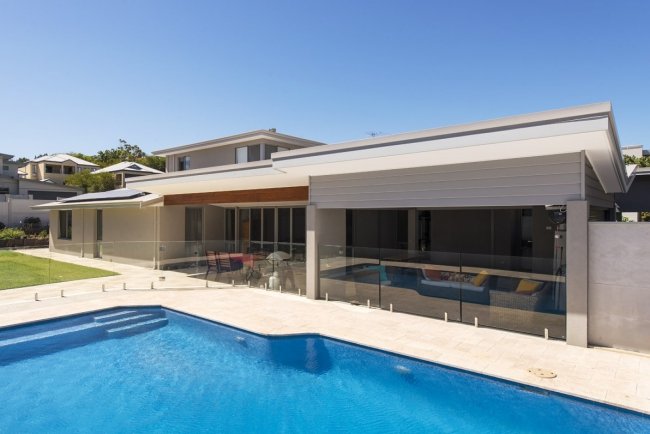 3. It is best to be upfront about your budget and limitations with your builder.
Exactus Homes marketing manager Sandra Brewer says it is beneficial to all parties involved when home owners are open, rather than restrictive, about their finances and budget limits. "Whilst you might have reservations about sharing your finances with a builder, it works to your advantage if you are willing to discuss your budget," he says. "After all, we are here to work with you to get the most value for your money. It's sensible to have a limit, and then the home improvement can be designed to fit the financial budget you've set."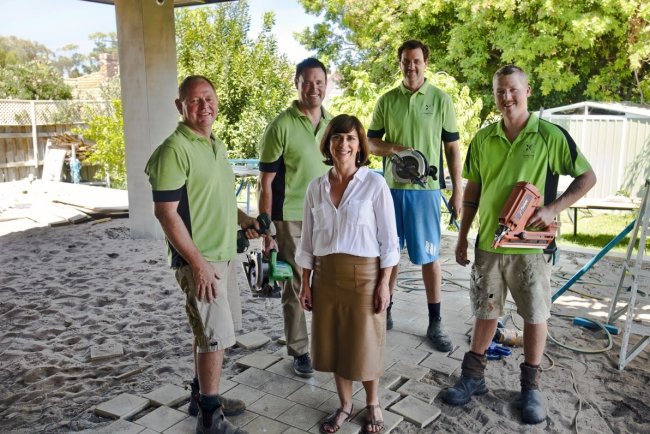 4. A builder or designer might come up with a new design to extend your house that you hadn't even thought about.
You might have lived in your house for years and have an idea of how you'd like your home addition to be laid out. Maybe you've even done some drawings and sketched out a few extra rooms. But I often find many people are pleasantly surprised when they get in a fresh pair of eyes in the form of a visit from an architect, designer or builder. Often a fresh pair of eyes can envision new plans you would never even have thought about.
Ralph says there are endless ways to design a home extension. "In fact, when we first visit clients and listen their ideas, we will often suggest an approach they've never thought of before," he says. "For example, we had a client's home on a corner block in Wembley Downs. We suggested moving their driveway from one street to the other, effectively gaining them over 50sqm of living space on the valuable northern side of the home. They were stunned – they had no idea their driveway could be repositioned."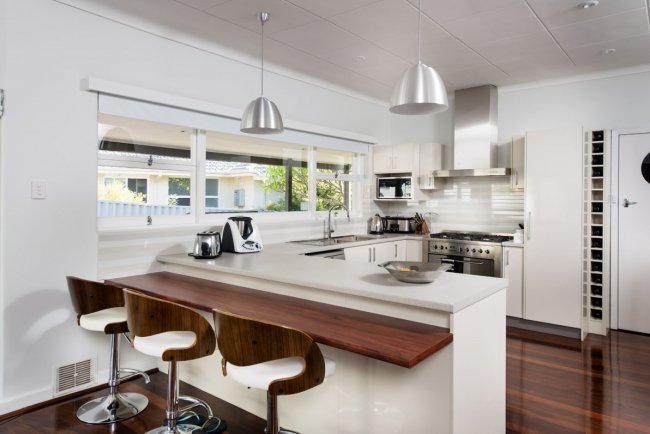 5. Be prepared that it can take a long time for council to approve your plans.
I have lost track of the number of home owners I have interviewed, even home owners who are designers and builders themselves, who have decided to extend or renovate with a deadline in mind, such as before a baby arrives – only to find that the house is nowhere near finished when the deadline comes up or the baby arrives. (That was kind of like Mr Nerd and I).
These days there are more regulations than ever when it comes to renovating and extending houses (especially if you are working on a heritage-listed home, or planning a renovation or extension that deviates from the norm in your street).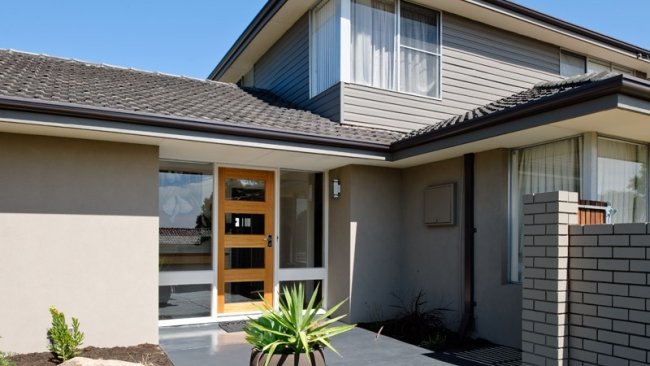 Local councils are heavily invested in any changes that happen in their local community and Ralph says there are many rules that home renovators have to comply with. "A lot of the rules relate to impact on the neighbouring houses," he says. "You might be surprised to know that where you once had a window positioned in your existing home is no longer allowed in a new renovation. The only solution is to work within the guidelines and to choose a builder who has experience in dealing with your local Council Planning department and the Residential Codes."
6. You are making an investment – so try not to feel too guilty about the cost!
You are building an asset when you renovate or extend, says Ralph. "Most of the money we spend on lifestyle accoutrements depreciates quickly," he says. "For example, a new car is a lovely thing to have, but it will quickly lose value. A holiday is a great experience, but you are really just left with memories (and maybe a credit card debt!). A well-designed home extension is one of the few expenditures you can make that will give your lifestyle AND assets a real boost. It's not money wasted, it's money well spent. We can safely say we've never had a client regret their home extension project."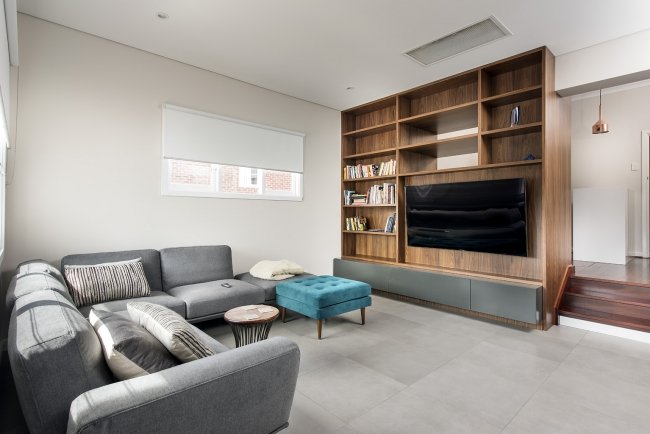 7. Why would I renovate or extend when it seems like I could build a whole brand new house for the same amount? There are reasons.
If you have ever flicked through the weekend paper you would have noticed ads for new homes that can be built for about $160-250,000 (and sometimes less). Meanwhile, quotes to do an extensive addition and renovation to a house can easily come to $250,000.
So it's natural that people often question, 'Why would I renovate or extend my home when I can just bulldoze it and build a whole new, four bedroom, two bathroom house for the same amount?'
There are arguments for both scenarios and it is up to you to decide which one is right for you. But the main reason project homes are relatively affordable is because they are building hundreds (sometimes thousands) of the same home, so materials and fittings can be bought in bulk. A renovation or extension is bespoke. They also tend to be more difficult to do (unlike a cleared block, builders have to work around existing restrictions, the house may be hiding problems, and so on).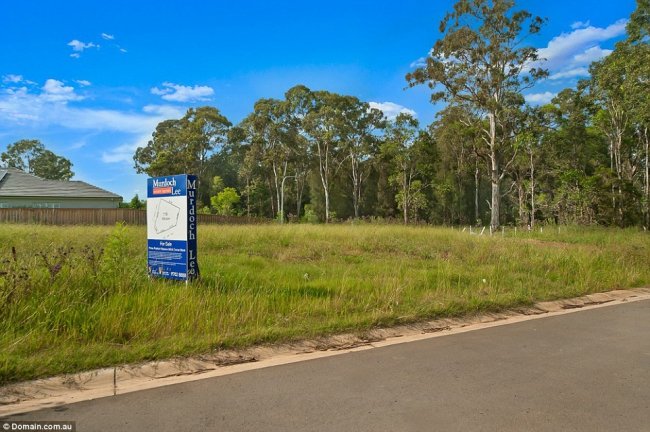 I do agree that in many cases, say if a house is in really bad condition, demolition is the right way to go, but as you guys can probably tell from my blog, I personally have a soft spot for renovations - I love being wowed by a great before-and-after. Some of the pros of renovating or extending rather than demolishing include that you get an original, one-of-a-kind home, you often can keep the character of the older home, and many older homes have lovely features and history that are often a shame to lose. A lot of 1960s, 70s and 80s homes are really solid and have great bones.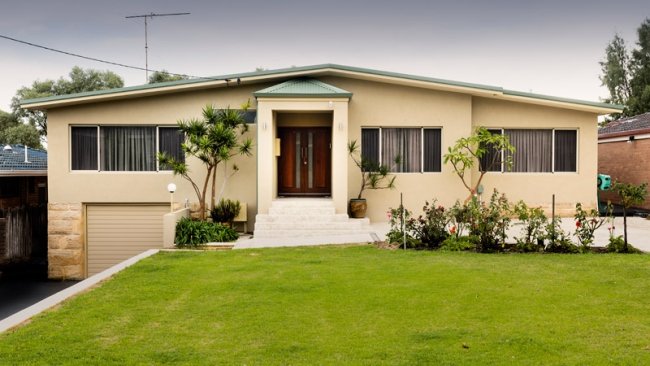 8. You'll need to decide whether or not you'll live in the home during the work.
When I was growing up, we lived in our 1950s house through two big extensions, one a rear extension and one a second storey, and it was probably a pain for our parents but we thought every little thing about it was so exciting. (Heaven was a big pile of builders' sand dumped on the verge that we were told not to play with and so of course did). My dad told me how one day my sisters and I were playing in the front garden (probably being nuisances) and one of the builders was walking up the house with a ladder on his shoulder whistling. Dad warned him to be careful that he didn't take out one of the children. "Why? Just make another one," the builder said cheerfully (and rather brutally) and sauntered back into the house.
Living in a renovation – especially when there are kids in the house - can be hard for both parties, the home owners and the builders. I know many people who have lived in a renovation and survived, but I also know many people who say they would never, ever do it again!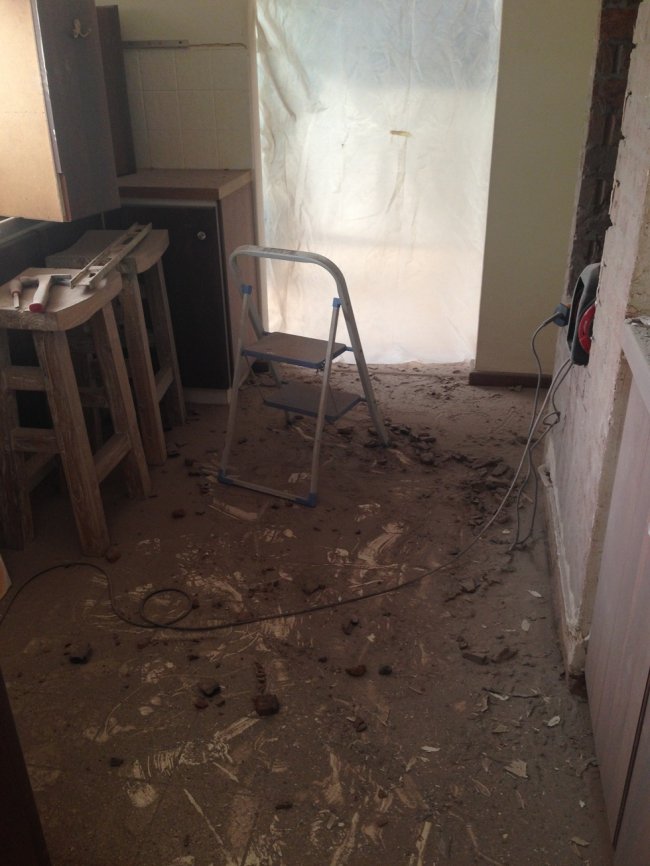 The biggest and most obvious reason to stay put in your home through a renovation is to save time and money that would be spent on renting, says Sandra.
"Having to find an appropriate property, move your possessions, deal with rent inspections; it's enough to put anyone off even before you factor in the cost of a decent rental property in Perth!" she says. "Of course, there is the alternative of moving in with family. But in some cases this can be more annoying and stressful than living through the renovation in the first place."
There are pros and cons. "If your renovation timeline is hard to estimate, you'll be happy you stayed in your home," she says. "There would be nothing worse than getting kicked out of a rental property only weeks before your own home renovation is completed. By living-in, you get to see your project come to life and admire the daily progress. This can make the process more exciting as you get to be more directly involved and learn things along the way."
The cons? "If you are a clean freak, there is no question that your nerves will be put to the test," says Sandra. "Some aspects of cleanliness in construction can be managed, like throwing rubbish away and leaving a tidy, contained worksite. Exactus works hard to ensure we are as tidy as possible, cleaning up as we go. However, other by-products of renovating are harder to control, like sand and dust making its way into living areas.
"Another downside to living onsite is the inevitable noise of drilling, banging, sawing, etc. that is often encountered daily. As building hours are restricted to between 7am and 7pm, and with most builders being considerate of the routines of live-in renovators, the impact of noise can be minimised. However, if you spend a lot of time at home with children or working from home, then you may find noise to be a big drawback."
Access to some kind of kitchen and bathroom are also fairly essential. "Unless you don't mind showering in the sprinklers and eating vegemite sandwiches for dinner throughout the duration of your renovation!" says Sandra. "And with different tradesman coming and going from your home at any given time, you'll also have to say goodbye to your privacy for a little while."
9. You may well get addicted to the renovation process.
I have met many people who seriously get addicted to renovating. No sooner than the furniture has been put back and the pictures hung than they want to do it all over again... and again! Sandra says there are really enjoyable aspects to renovating and extending your home. "There's decisions to be made about colours, tiles, finishes, fixtures, appliances and décor," she says. "For those of us who love browsing through home magazines or pinning away on Pinterest, it can be an exciting time to make your own home selections!"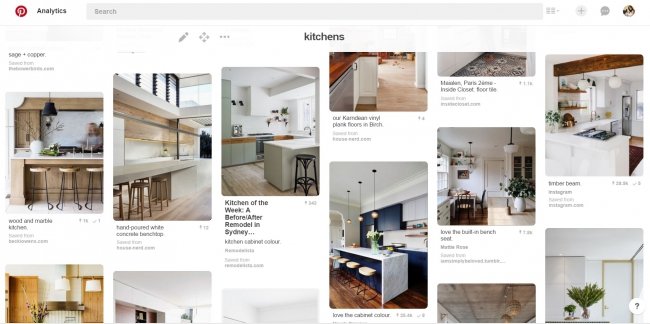 "If the thought of choosing every aspect of your home interior design fills you with fear, it's a great opportunity to involve an interior designer for a bit of guidance. At Exactus we can introduce you to a design consultant to do a bit of the running around and make recommendations for you."
10. A well-designed renovation and extension will be worth the upheaval and stress – and improve your day-to-day life.
I am all for embracing what you have and trying to like the home you have - especially if your current circumstances mean you can't change what you have (ie: you're living in a rental, your financial situation is tricky, etc).
That said, I know how much an improved (more organised, more functional, more attractive) home can make you happier and feel more calm. Like when we finally renovated our floors. I cannot tell you HOW much nicer it is coming home to nice floors after living with ugly flooring for years. Sometimes you don't realise how much an unsightly or poorly-designed room or home feature drags your energy down until you fix it. But then I also know what a quandary it can be to go "If we do this, that's going to cost x. Will it be worth it?"


I think almost all of the time – yes. Our our own renovating efforts (like our laundry, above) have been stressful, but the payoff has always been more than worth it. Your day-to-day life will be improved with a better-designed, more functional home and it is beneficial to remind yourself of this when you're in the planning stage (or ankle-deep in nasty brick dust!) "The benefits of extending a home can often be overlooked when in the nitty-gritty of budget planning and getting building quotes," says Ralph. "Doing a renovation or home extension gives enormous benefits for everyday living, making each day happier and enjoyable for everyone.
"Just imagine a beautiful new kitchen space, with room for everything and everyone, designer benchtops to admire and a place for the family to congregate.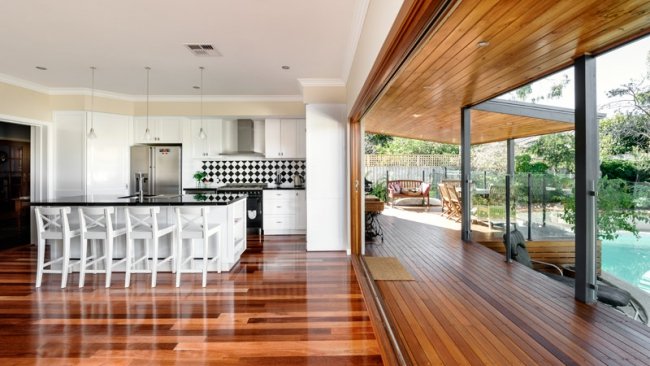 "Or storage room for everything (including unsightly school bags out of the way), brand-new bathrooms that always look clean, windows and doors that open and shut smoothly, that lovely new home smell! You'll forget the pain.
"Any major home extension is going to require a bit of inconvenience. Whether you move out or live through the renovations, you'll experience a bit of pain, even if it is just a sandpit for a backyard (for a while) or dust from tile cutting. But once it's done, all the little irritations will be forgotten and your new lifestyle begins!" Maya x
Thank you to Exactus Homes for doing this story with me! You can see visit Exactus Homes at their website here, or follow them on Facebook, Pinterest or YouTube.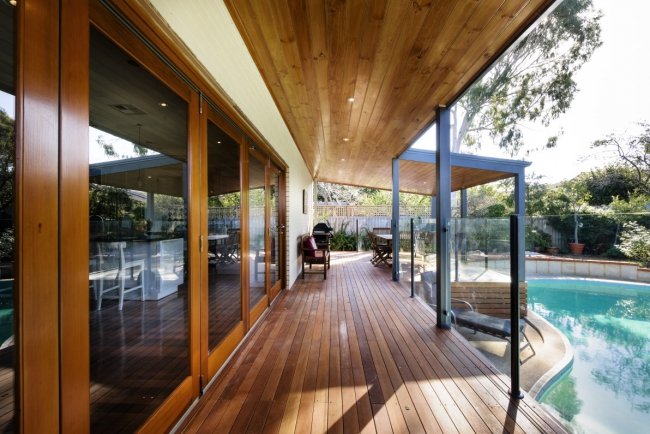 Enjoyed this advice? You can keep up-to-date on our other advice stories and check out inspiring home renovations by following House Nerd on Facebook, Instagram @housenerd, Pinterest, Twitter @HouseNerd_ or Bloglovin.