Posted Friday, August 11, 2017 in:
Nerd Life
So! I've been procrastinating on writing this post for a little while but now it is time. Time to grovel, guys. Grovel for votes.
A little while ago, I found out a very sneaky friend who shall remain anonymous (you know who you are. SARAH FAIRCLOUGH) nominated me for these annual national business awards called the AusMumpreneur Awards.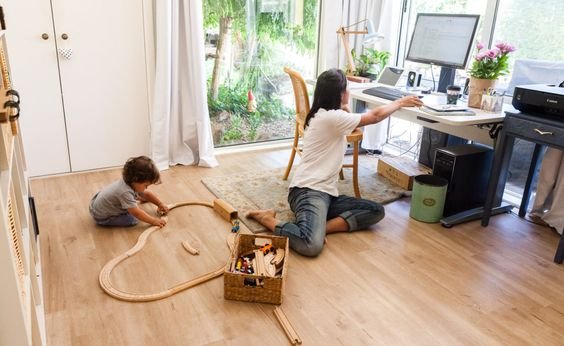 The AusMumpreneur Awards are basically a networking community for mums in business and if you win a category, it is a pretty great boost for your brand, great publicity and so on. Anyway, Sarah put me into the running. "I was just on their website having a look and it asked me to put in a name and I thought there would be more steps but then I just clicked ENTER and all of a sudden it told me you were in the competition," she told me, all green wide-eyed innocence while managing to look smug and fearful at the same time, which is impressive.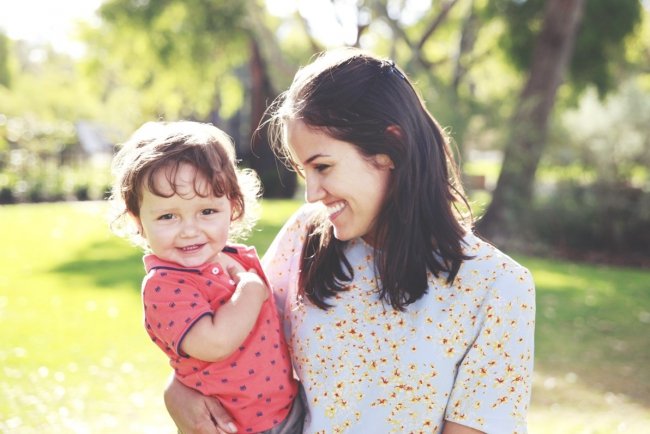 I asked my Facebook and Instagram friends to put in a vote for me and I want to thank you guys for doing that because I was named one of the finalists in the Influencer category! I am actually a finalist in two categories, the Digital Innovation category as well, but more on that one in a minute.
The thing is that once you become a finalist in a People's Choice round, they re-set all the votes to zero so you have to start begging for votes again for the second and final round which decides the winner… but if you guys would put in a vote for me for the final round, all I can say is I would HUGELY appreciate it.
You can vote for me here – I'm in Category 4 – Influencer – Maya Anderson of House Nerd.

Voting closes this Sunday August 13th (as usual, I've left this til the eleventh hour but better late than never, right?)
As soon as I was told I was a finalist I was reminded of that chapter in Amy Poehler's autobiography where she's talking about how she doesn't care about things like award shows and the Golden Globes and award titles but that when you're actually nominated for one, it's like pudding. All of a sudden, you go from not caring one bit about pudding to really, really wanting pudding, and you don't even like pudding. ("PUDDING IS DELICIOUS"). I've probably butchered that bit but I am the exact same way. When it comes to blogging and House Nerd as a business, I don't care about titles and awards and pudding because I always feel like if I am doing the best with what I have, then that is okay for me.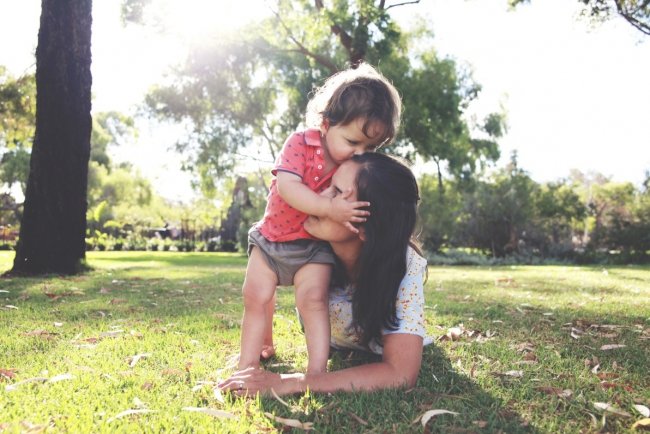 And so when it comes to work I'm perfectly happy bumbling along nonchalantly (ok let's be honest, with a toddler in tow, blogging often feels more like hanging in there by the skin of my teeth) but then as soon as there is the smallest hint of a competition instantly I'm like I WILL DOMINATE YOU ALL. (A hidden Daenerys complex. My dragon is awoken. I think that competitive side to me is genetic, inherited from my mum. You know how when you were in school swimming carnivals and you'd do your race and all the mums would be sitting nicely in the bleachers, cheering their kids on from the sidelines? Not my mum. I would turn my head to breathe and see her was running alongside the pool alongside me as I swam, punching the air and shouting at me to go faster in her lovely northern German accent).
Anyway. I sure would like some pudding. Being a parent can be really hard - no matter what set-up you have, whether you are at home with the baby full-time, you have another job you do part-time, you have another job you do FULL-time, you're starting a business, your partner stays at home and you're the breadwinner, whatever arrangement you have (and I cannot even FATHOM how single parents do this. Single parents are like superheroes).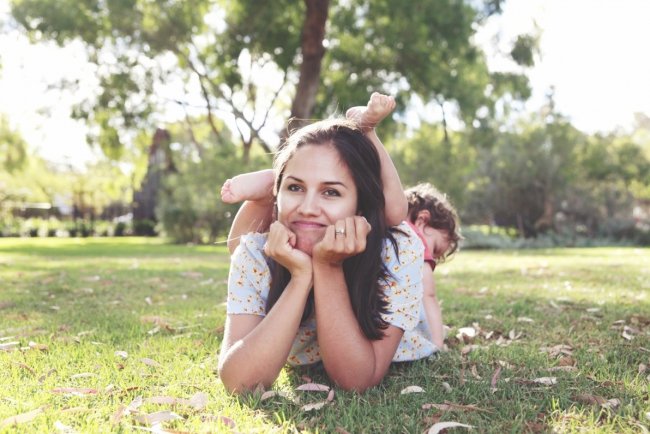 Running a blog as a business (since the bulk of my regular journalism work dried up, it's become my main source of income) around a two-year-old is really tricky sometimes. I've sat down to try to write this 'quick' blog post four times alone, each time with Little Nerd in tow. Honestly, normally I don't even TRY to get productive work done when he is awake and around; I just find it way too frustrating. And he's not even a 'naughty' little kid, as far as little kids go! Even though he is always more than happy to sit beside at my desk and draw while I try to quickly answer some emails or write, it is time that is always punctuated with, "Mama? Mama? Mama draw Brum? Mama draw Thomas? Mama draw Percy?" every three seconds SO never the most focused time. I don't work well with constant interruptions, particularly when I'm halfway in the middle of crafting the perfect sentence and a cheerful little voice pipes up to inform me he just let one go. ("Three time Mama, I farted.")
So I usually don't even TRY to do focused work when he is awake and around; for this post I made an exception! Here's yesterday, when I dared go to the toilet for two minutes solo, to come back to find my firstborn perched precariously between my chair, his life and knocking out his top front teeth. Of course I took a photo of it first.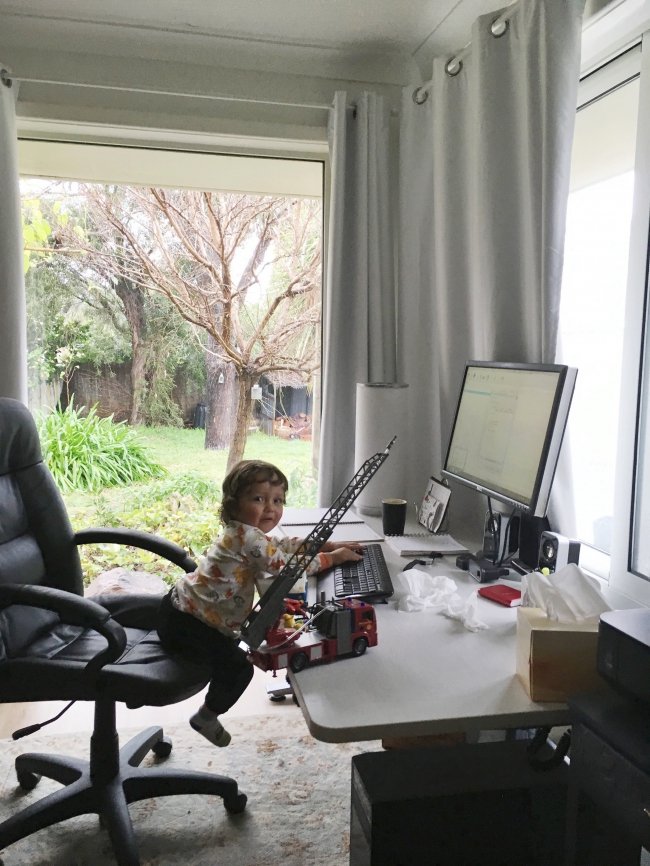 And here's the washi tape I hastily stuck to the ground this morning and shouted, "It's a road" in an attempt to buy myself some writing time. This brought me a good 20 minutes of solo time, by the time. I recommend.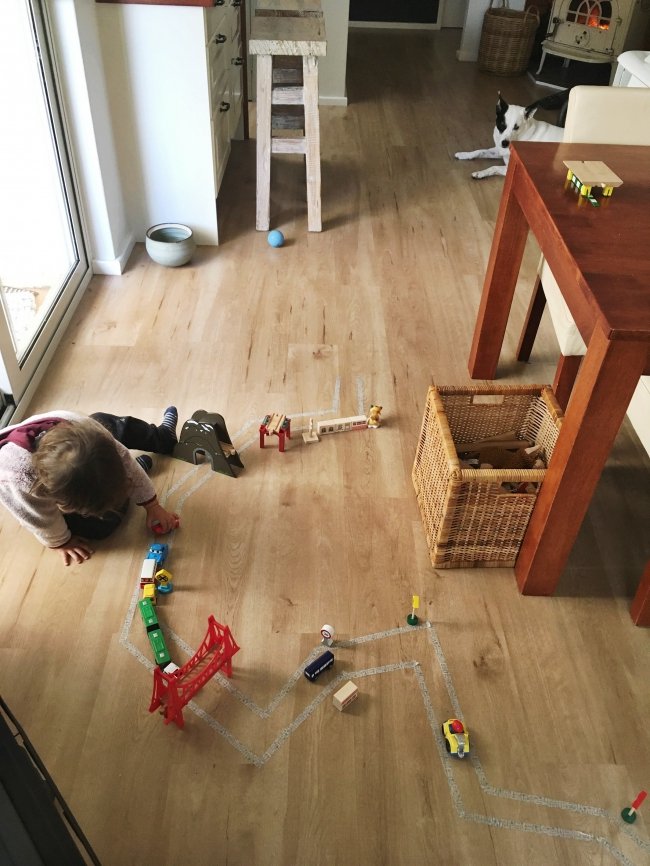 Anyway – I've completely rambled there, but my point was parenting + trying to run a small business feels like a juggle EVERY day.
So public recognition – which comes from support from you guys, who have been kind enough to vote for me – is REALLY nice for my ego. And just being named as a finalist in two categories was a great mental boost on its own, to be honest.
Oh – which reminds me, as I mentioned before I was also a finalist in one of the judged categories, the Digital Innovation category. However, and not being negative or anything, but I don't have a chance of winning that one. You have to go to Sydney for the interview segment and Mr Nerd and I looked into it and talked it over and first it's quite a lot of money to go there from Perth just for a few days when you factor in the price of accommodation and everything else involved with the conference and awards night. Also, Mr Nerd is away on a work trip the same time the awards are on and it's just too tricky/expensive for me to go with Little Nerd too. As much as he adores his grandparents, three nights away from both Mum and Dad at once is probably a little too much for him at the stage he's in. But all good.
Anyway – vote for me (if you'd like!) here. (Category 4 – Influencer – Maya Anderson of House Nerd. And thank you so so much for your support and making me a finalist! Maya x