Posted Friday, November 1, 2013 in:
Obsessed With
Nerd Life
Rabbits! A snapshot of what's been making me happy this week.
MR SPARROW
Jelena Maticevic has the eye for good design, and her tiny Subiaco shop Mr Sparrow is one of the cutest homeware shops in Perth. Last Halloween night was their launch to celebrate their new shop space and brilliant rebranding, and Meghan Plowman and I checked it out. We'll be doing a Storefront feature on Mr Sparrow soon to show you all their exciting changes (and some of the most covetable Christmas presents around).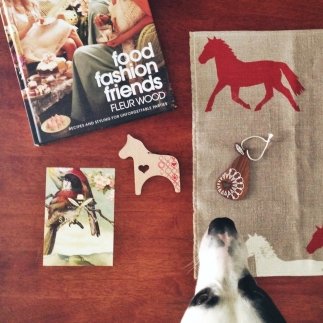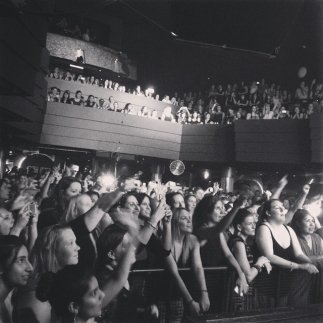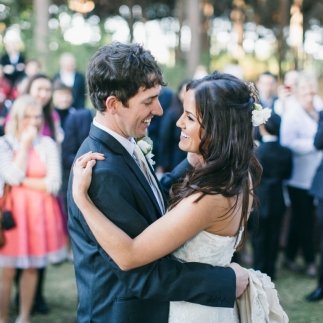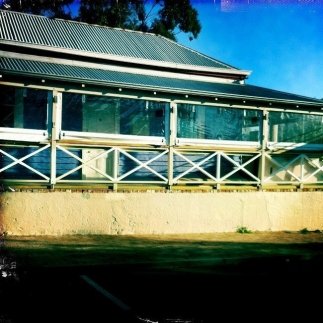 This is the kind of place where you can't go in without buying a little treasure or two for yourself or a friend. Or in my case, a gift honestly, thoughtfully chosen for someone special… that I know I will end up keeping for myself.
FIVE! FIVE! FIVE!
Best way to get over the midweek slump? Seeing your favourite band from when you were 12 reunite and do a tour. Woohoo! I have tween memories of watching When The Lights Go Out on repeat on VCR, falling asleep listening to that 50-track CD on my Walkman, once smooching my computer monitor pretending a photo of Scott was my boyfriend. Yep. You can stop reading my blog entirely now . But, I totally get it how some teenage girls today are so into One Direction. So when people make fun of Directioners I'm like thinking, "Come on guys. Be kind. Remember when you were a teenager. Plus Louis is really cute."
For those still here - Five were awesome. And guess what. Scott, the Former Future Mr Nerd, TOUCHED MY HAND. And so did Abs. I am never cleaning my hand again. I consider the night a great success. Not going to brag or something here, but I reckon my red nail polish and huge Dinosaur Designs cuff made my hand a memorable hand. I even tried for a round two. "EEEEEEE! Scott! SCOTT," I yelled. He went to tap outstretched hands again and withdrew, his face scrunching up. And then he yelled, "I've already DONE you" sounding disgusted. Scott James Tim Robinson YELLED AT ME!! Woohoo!! I can die happy. Tweenage Maya would have been so proud of Adult Maya. See if you can spy me in the pic above.
GETTING OUR WEDDING PHOTOS
And talking of the real Mr Nerd (lucky man. Scott doesn't know what he's missing) - we got our wedding pics! Still got to root them through them for a blog post and choose the best... there's 662 of them. And lots of lovely shots from family and friends. Friends are going to me, "We have to have coffee and you have to show me your wedding album!" I haven't made a wedding album yet. But those friends will be presented with not just one but an encyclopedic-style volume of wedding albums each as thick as Homer's Iliad. I'm warning them so they can start making excuses to leave early now.
THESE SUMMERY NIGHTS
I frizzle like a fried egg in the heat of the day but the hotter weather means the nights are heavenly now! I love going out and requesting a table outside knowing you're not going to freeze your bonbon off. A friend and I checked out Barque the other night. It's an old, quaint weatherboard house on George Street (one of the most beautiful streets in Perth) there's long benches and trees dotted about the big veranda, and it's so very Austraaaalian - makes you feel like you're having dinner in someone's house! Relaxed vibe, hearty portions and perfect for lazy summer evenings.
HOUSE NERD KUSTOM CUPCAKES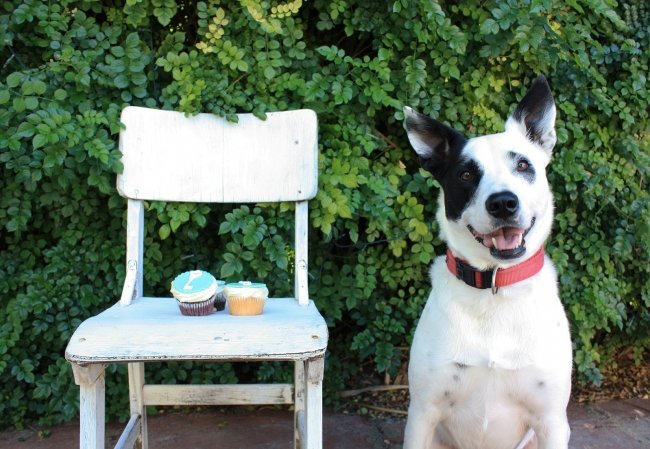 The culinary geniuses at Kustom Cupcakes created these gorgeous House Nerd cupcakes. Look, they even stamped each key with a tiny 'H' and 'N'! Arrrrrgh! I came home after photo shoot scouting with Meghan Plowman to find these delectable little guys sitting on my doorstep. Naturally, hanging out with a stylist and photographer (Meghan recently wrapped up work styling recipes for the Beaufort Street cookbook) we had a bit of fun shooting the cupcakes before stuffing our faces.
THIS PHOTO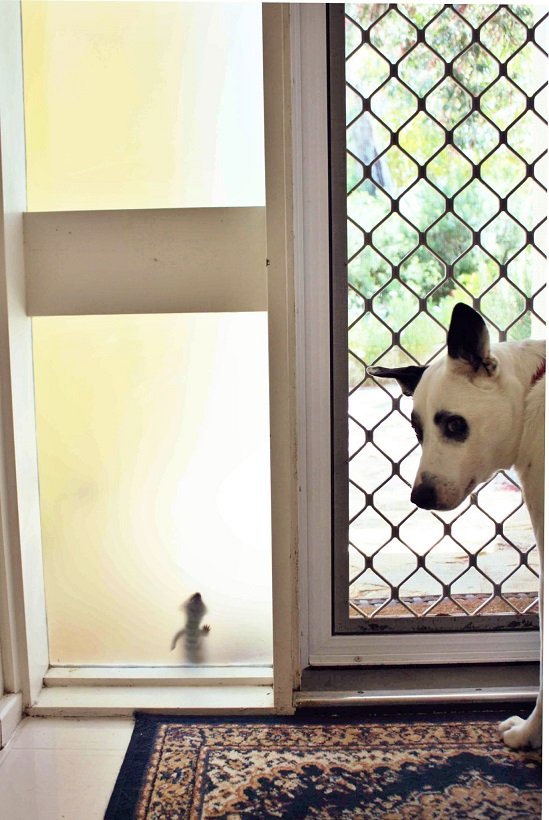 Those of you who follow House Nerd on Instagram might have seen this one already. Nala was alerting me to the fact that there was someone at the door… yep it was just Brian, one of our local blue tongue lizards, trying to get inside for whatever reason. I love how Nala looks all disgusted and is like, "I know right. This is OUR house." Hope you all have great weekend plans! Maya x