Posted Monday, May 5, 2014 in:
Nerd Life
We had a fantastic response to the Forty Winks win a bed competition. Thanks for all your comments and emails! We LOVED reading all your descriptions of dream bedrooms. Every single dream bedroom scenario sounded very dreamy and desirable to me, except the ones where boys described racing car beds.
I've drawn the lucky winner, who scores the most incredible top-of-the-line Forty Winks Silent Partner queen size ensemble bed valued at $3,299 - congratulations Julia Treuel! Hope you enjoy your gorgeous new bed. It is super soft, blissfully comfortable and I would probably just live in my bedroom for a fortnight if I won it. If you could email me at maya "a" house-nerd.com with your contact details and some form of identification, I'll pass your details onto the lovely people at Forty Winks and I promise not to scam you by trying to convince you I am a Nigerian prince with $1,000,000,000 in the bank.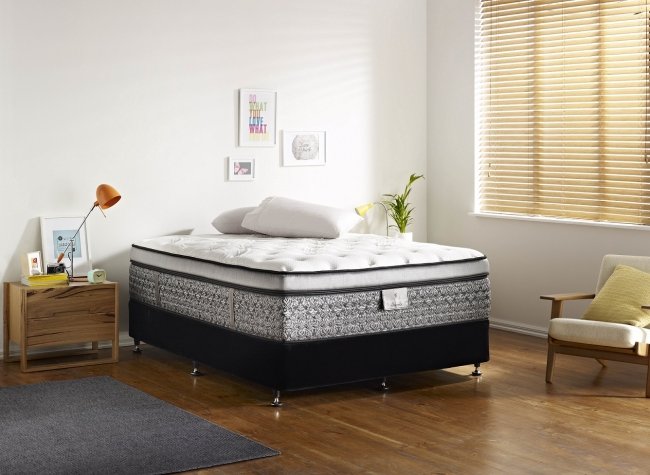 We laughed out loud (I cannot bring myself to write LOL) numerous times at some of your dream bedroom descriptions. And I loved reading all your dream bedroom ingredients… Ryan Gosling, a room where the whole floor is a mattress, white linen curtains against French windows with ocean views, a romantic cottage garden with cute little bunnies hopping about from rose bush to lavender with someone else cleaning up their poop. You lot are a creative stylish bunch. I wish I could give you all a bed. (Yep, just the one bed, for everyone to share)
If you didn't win, there are a few competitions coming up on the blog in the next few months… dry your tears and keep clicking. Maya x